Kristin Lenz shares favorite items she collects in her weekly Vintage Must Haves series.
When adding to the decor in our log cabin lake home I knew I wanted to fill it with vintage pieces that gave it nostalgic camp style. These layers fit in well because of their plaid patterns, chippy paint or colors of red, green and yellow. Most items were found for very affordable prices at local shops and flea markets.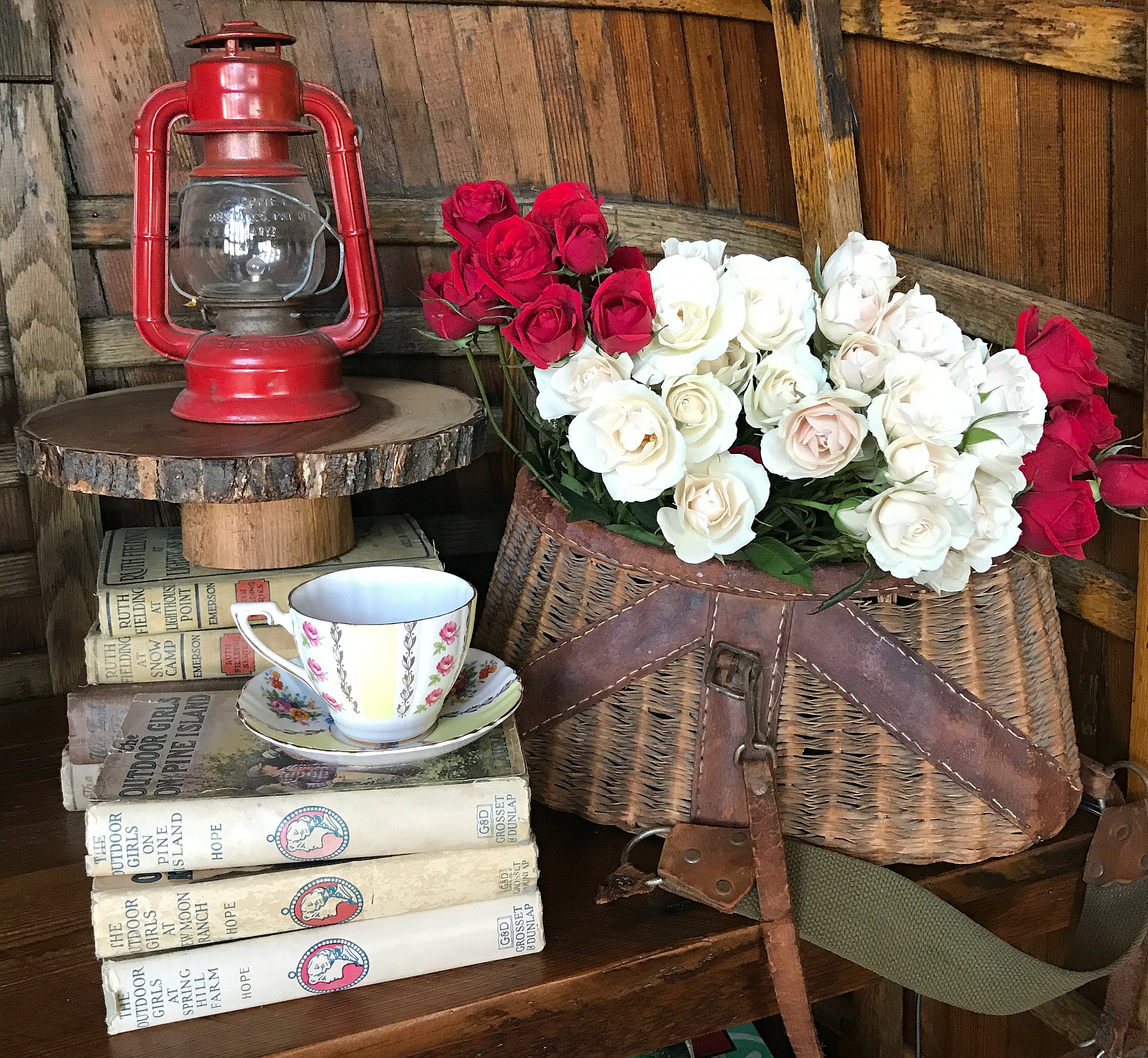 These well loved necessities of yesteryear are now useful again in new ways and can turn any home into a charming cottage.
Wood Box
These boxes were found full of wood for the fire on the porches of cabins and cottages all through The Northwoods. I had been struggling with keeping all of our movie watching blankets organized and out of the way. When I saw this wood box at First Impressions in Minocqua I knew it would be perfect for corralling the blankets. It's amazing green color sealed the deal.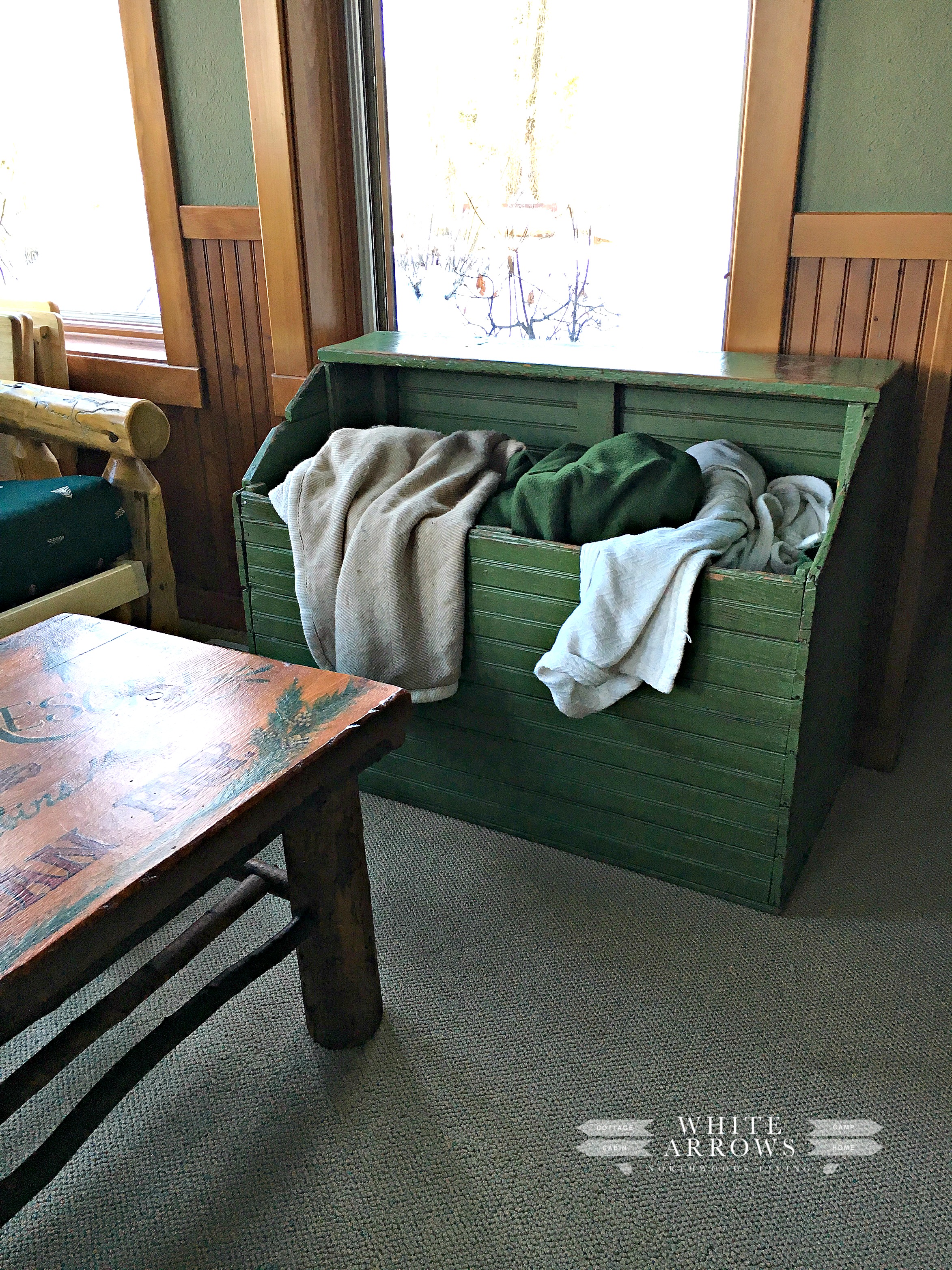 Thermos
Collecting vintage Thermos has become a fun hobby. They come in so many sizes, shapes, patterns and colors. I keep them on display above my kitchen cabinets and pull them down to use for many different purposes.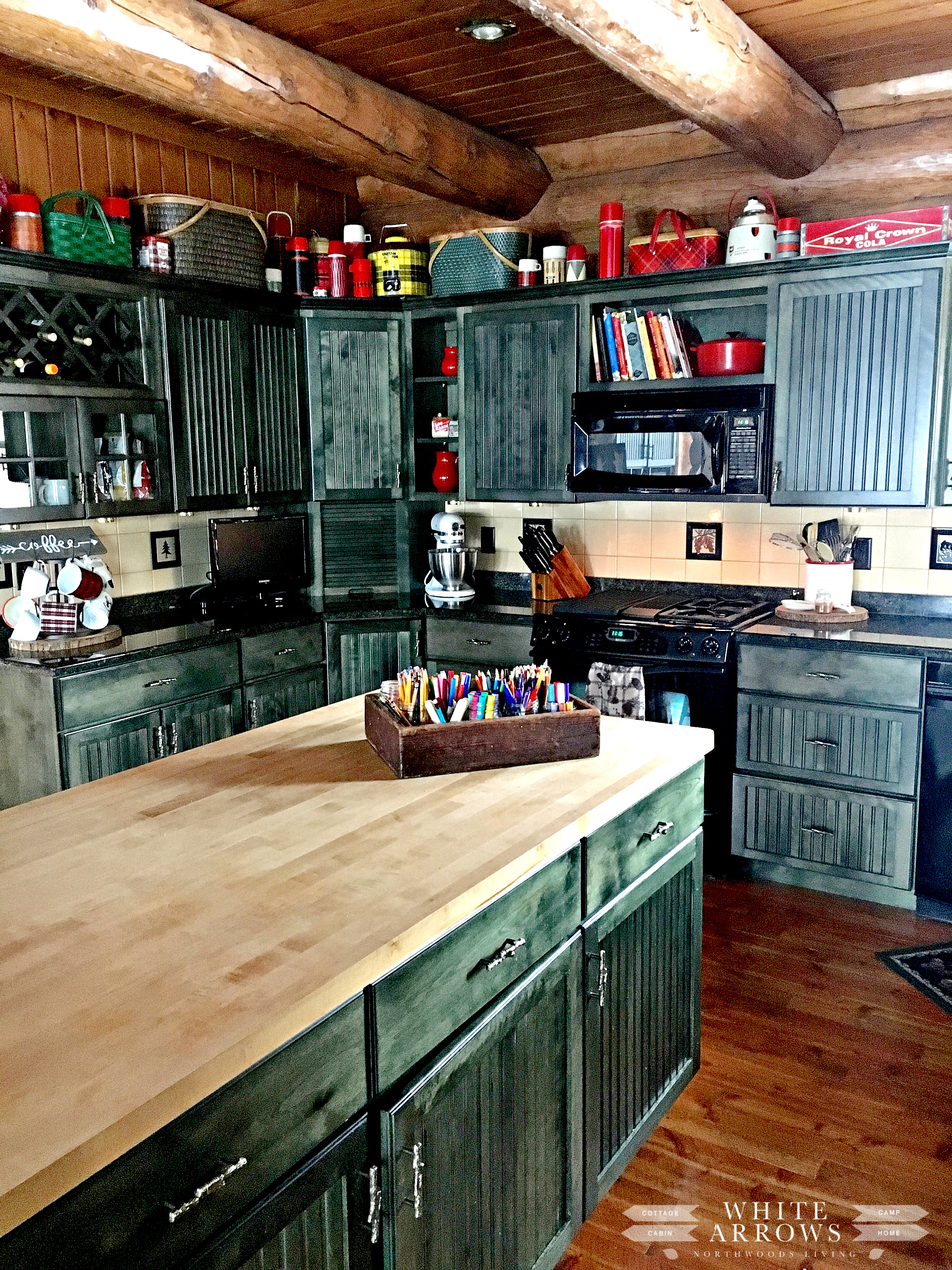 Below I used them as flower vases for my summer drink station. See other ideas for decorating with thermos on my Pinterest board.

Camp Stools
These precious camp stools amazingly were all found at different times and different stores! I now have several matching seats! I love the stripes and colors. They work great for kids seating around the craft table in the kitchen. You can also see a vintage tool caddy I use to hold all the markers, crayons and craft supplies. Some of my favorite vintage blankets are hanging over the couch in the background.
A vintage green cooler below the table holds the paper and coloring books, a fun way to think outside the box when looking for extra storage.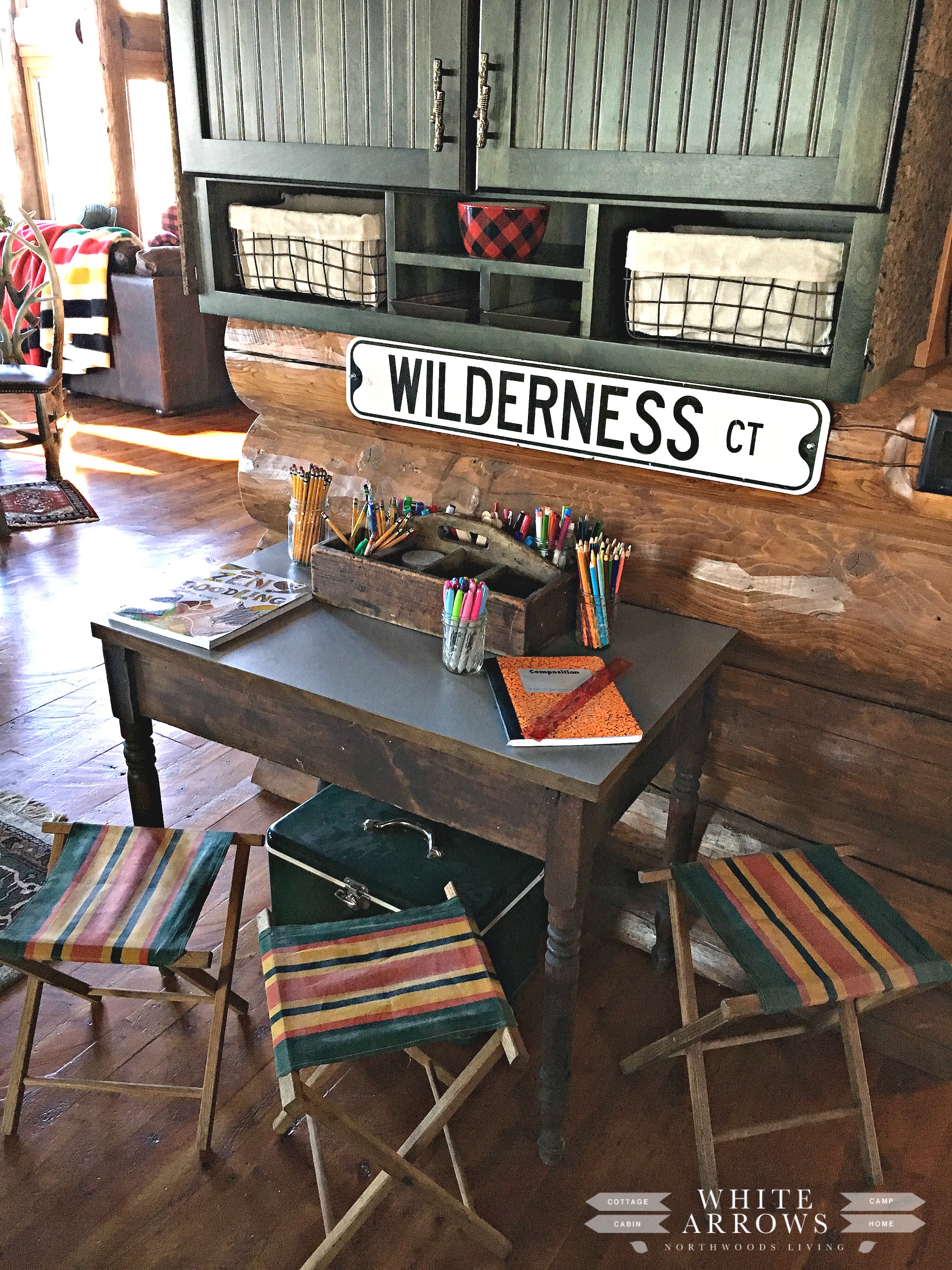 Campfire Marshmallow Tin
I had been wanting a Campfire Marshmallow tin and my friend found one for me when we were at the Annual Fleazaar in Manitowish Waters. It was missing a lid, so I was able to get it for just a couple of dollars.
I love the black, white and red pattern on this camp stool that usually sits in the corner of our guest half bath. I pulled it out this winter when I put together a hot chocolate bar. I use an old galvanized tote for all the hot chocolate ingredients and paper straws. This wool camp blanket makes a great table cloth. Check out that fringe on the bottom!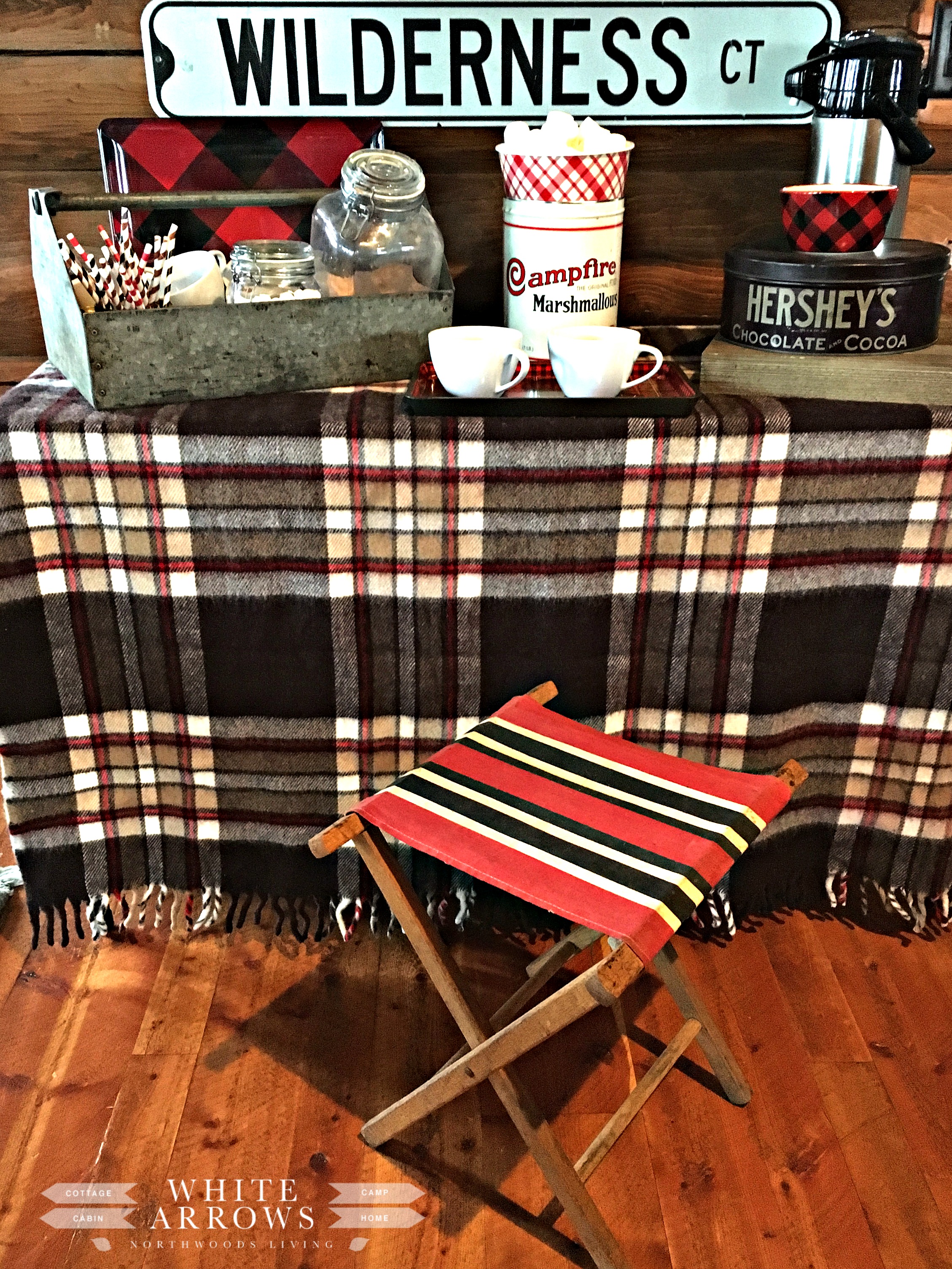 Old tins make great pots for plants and the Marshmallow one is perfect out by the S'more's station alongside plaid thermos and camp blankets.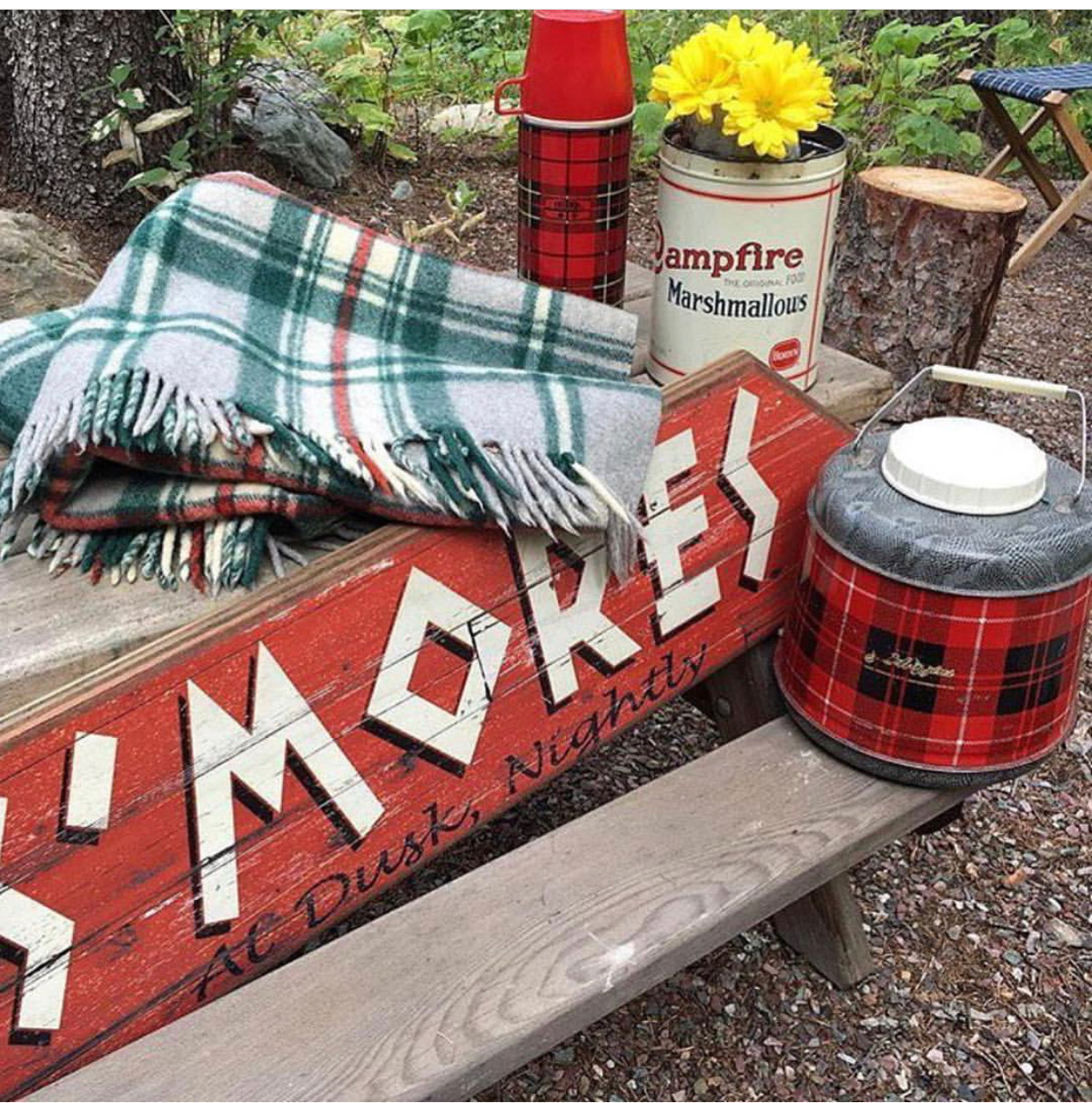 Picnic Baskets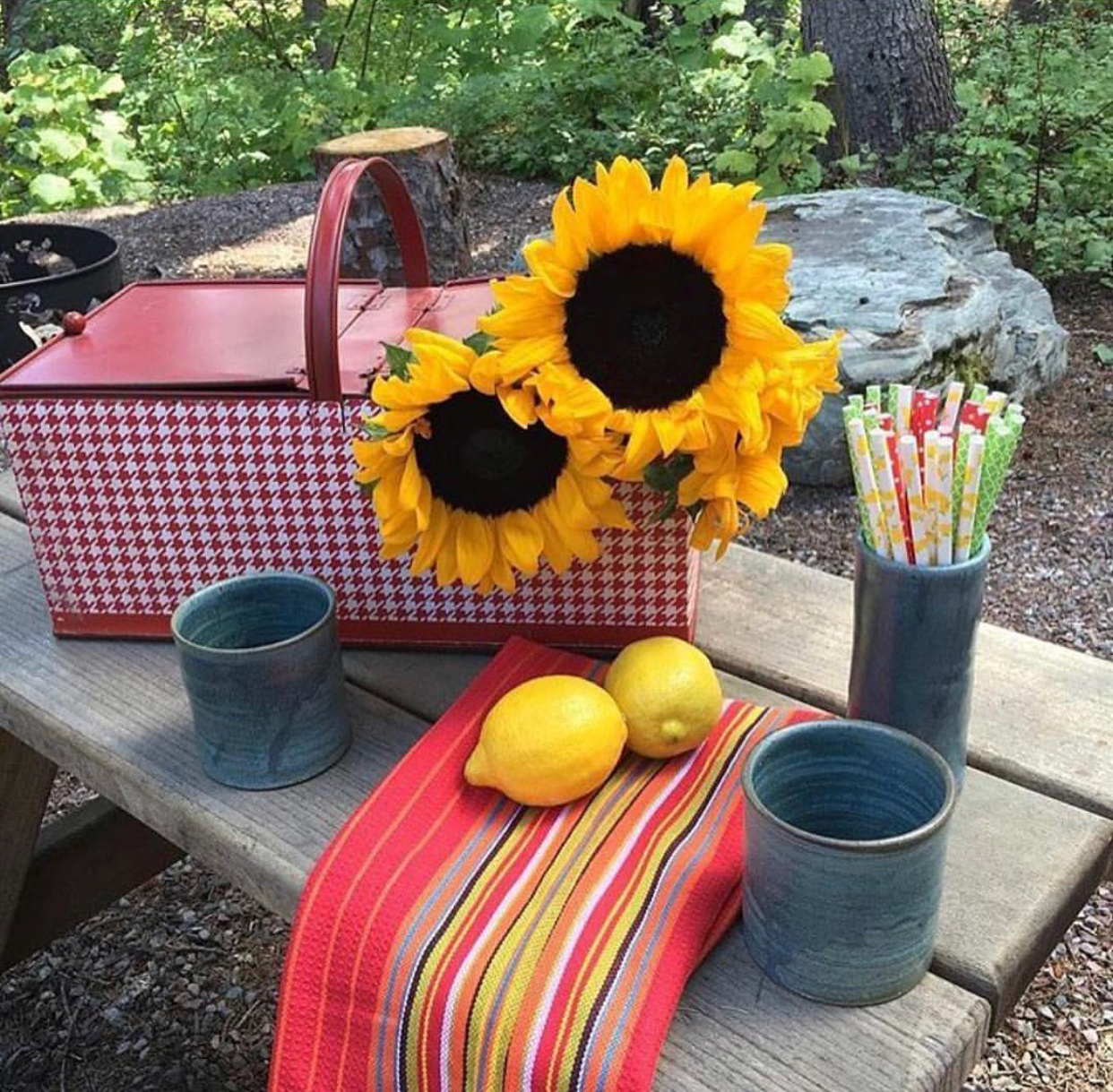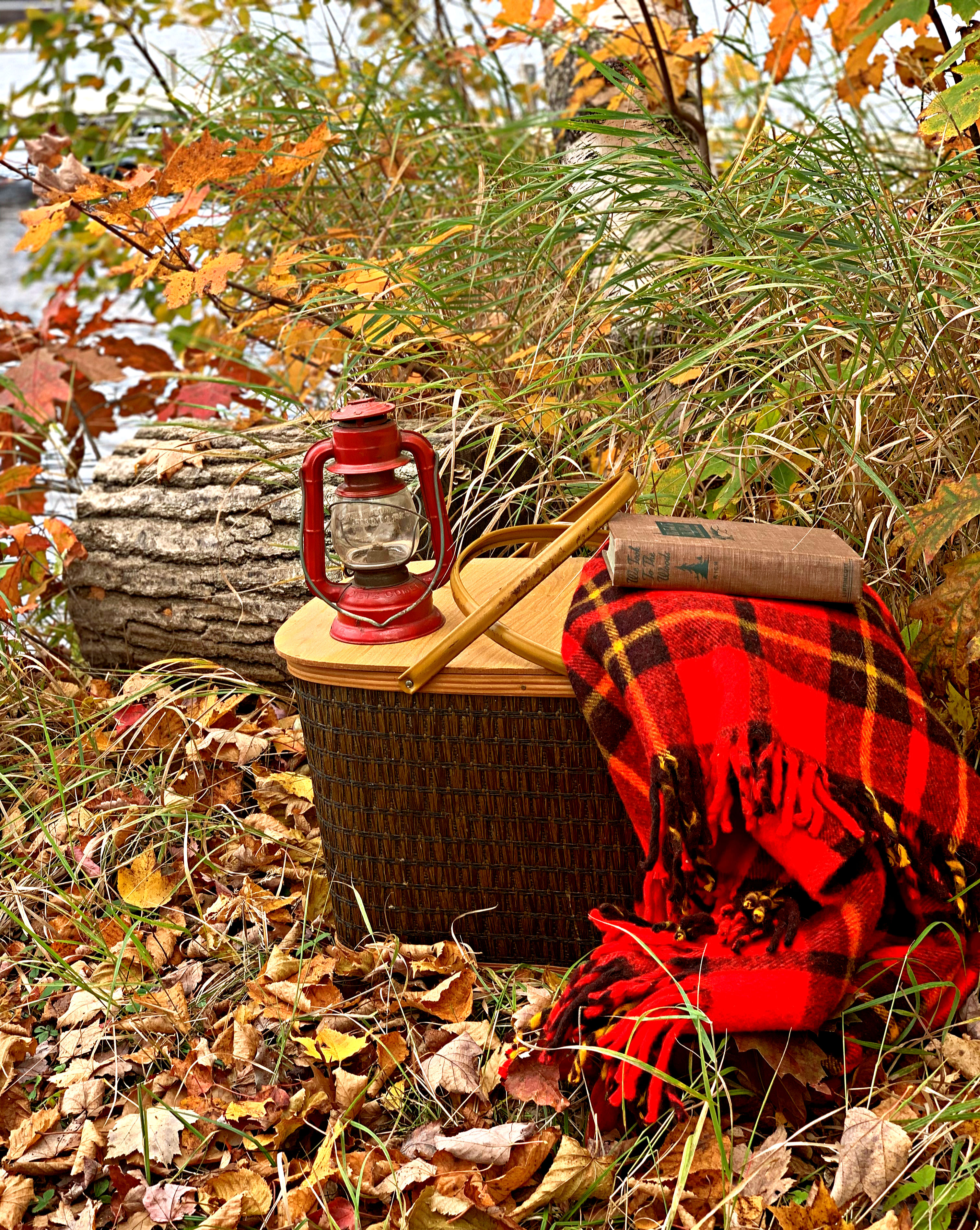 Blankets- Pendleton, HBC, Wool Camp
An abundance of blankets are essential for camp style layers and for cold winters and cool evenings all year long. Finding Pendleton , Hudson Bay, Co., Beacon or plaid wool blankets is one of my most exciting finds. For more ideas decorating with these blankets follow my Pinterest board here.
One of my favorite ways to use Scotch Coolers is as an end table. They are the perfect height.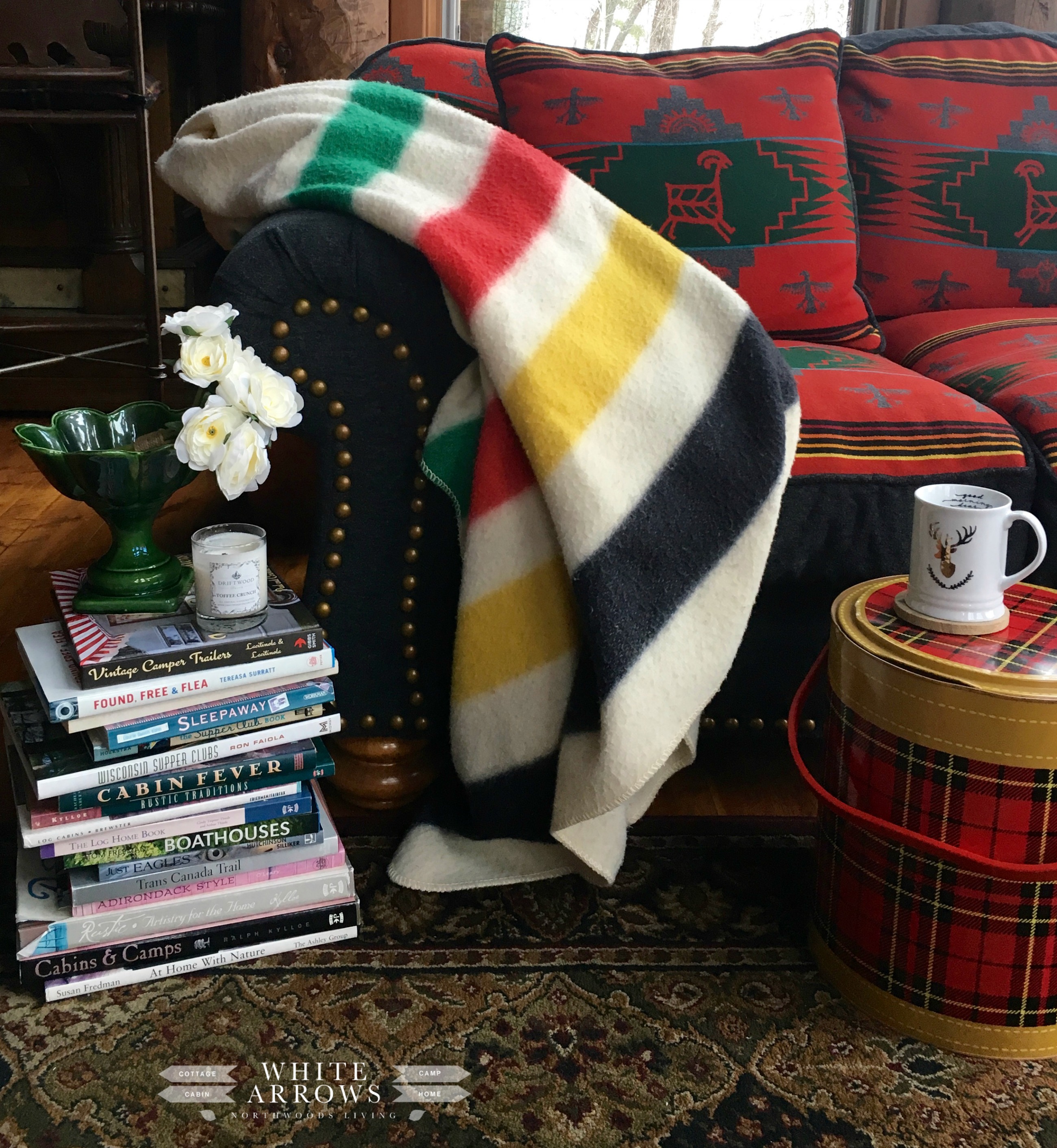 This green point blanket adds great color in the great room especially when freshening up for spring.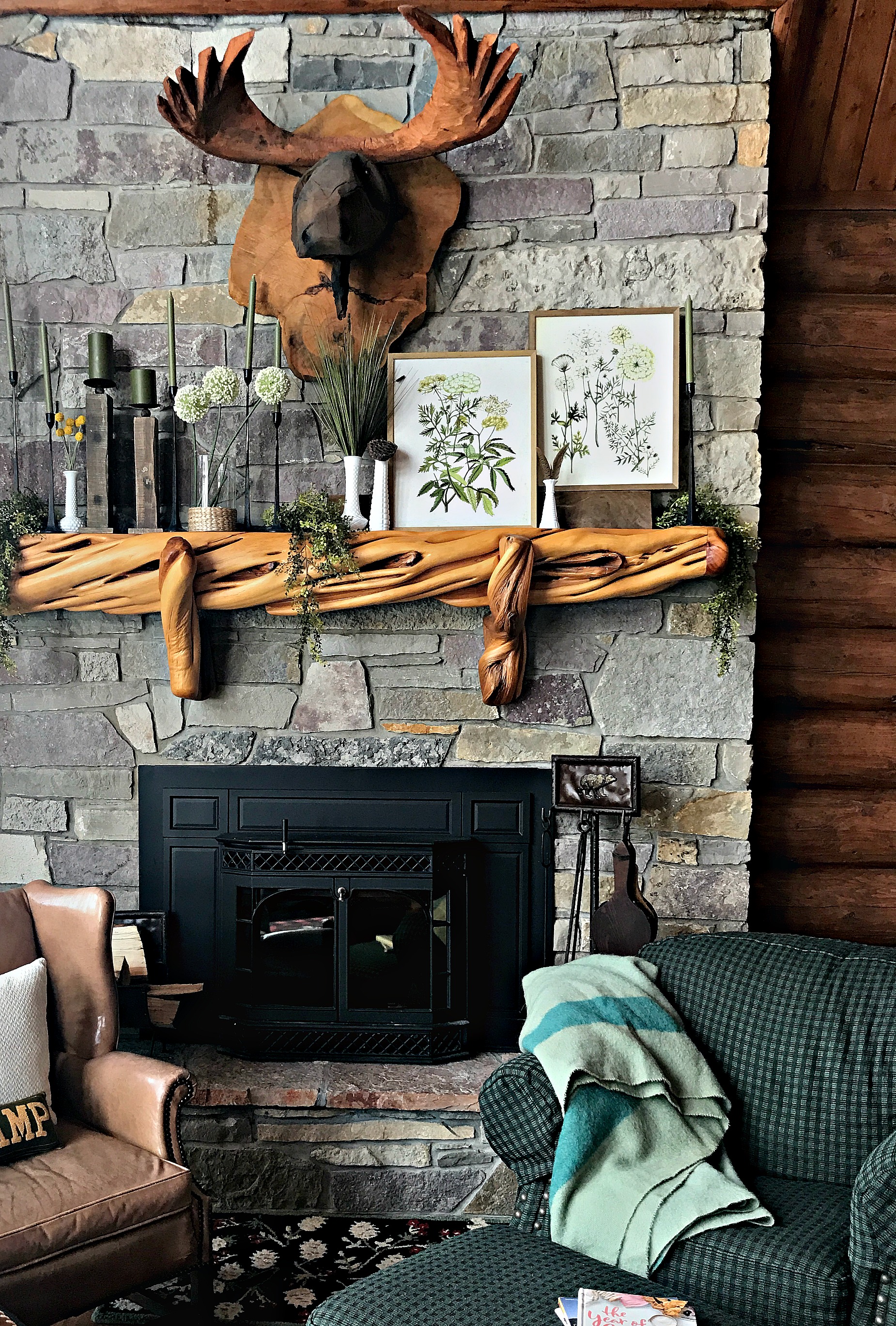 Sports Equipment
I have a weakness for vintage sports equipment. Wooden skis (especially red ones) are my favorite. Snowshoes in all their amazing shapes and patterns are a close second. Water skis, old paddles, fishing poles, woven creels, sleds… I love all of it!!
These pieces of equipment become works of art in the space or on the wall and add height, depth and interest.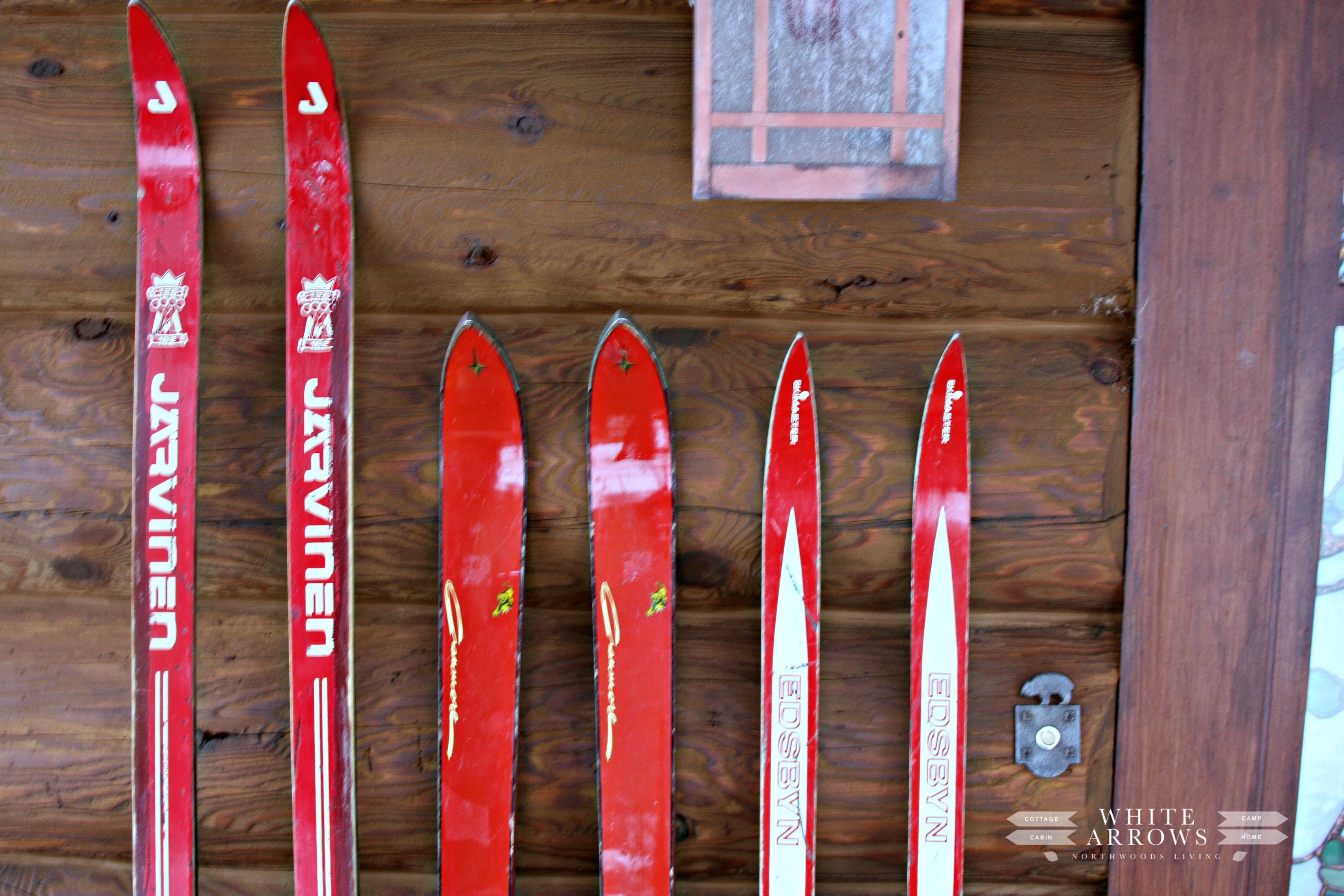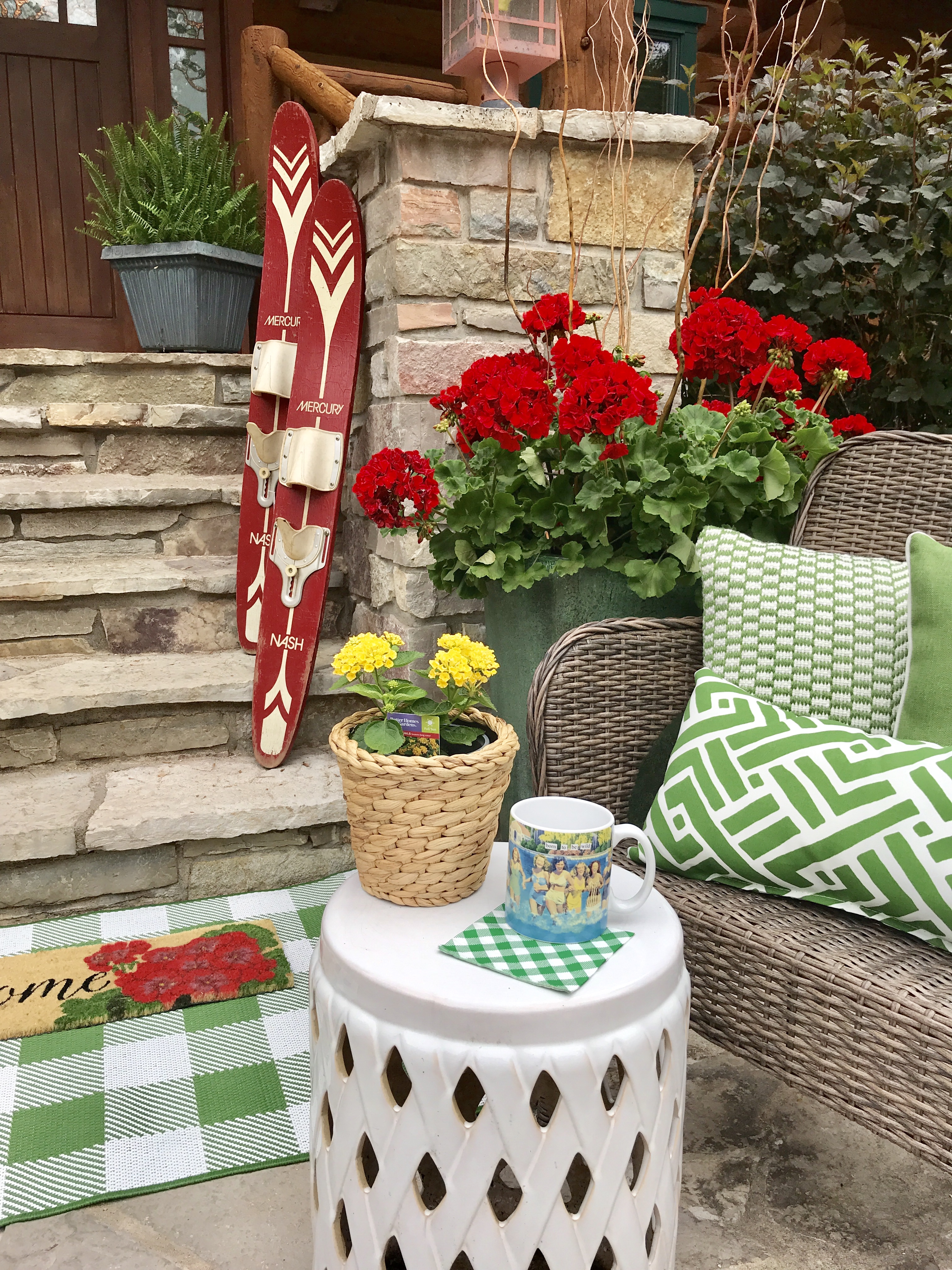 Books
I love old books with beautiful hardback bindings in great colors with forest, wood, and lake titles.
For Christmas a few years ago I was given this gorgeous plaid Lady of the Lake book. What a treasure- plaid and the perfect title! I found a tiny version of it tucked in a case at a favorite local antique shop. A collection has begun!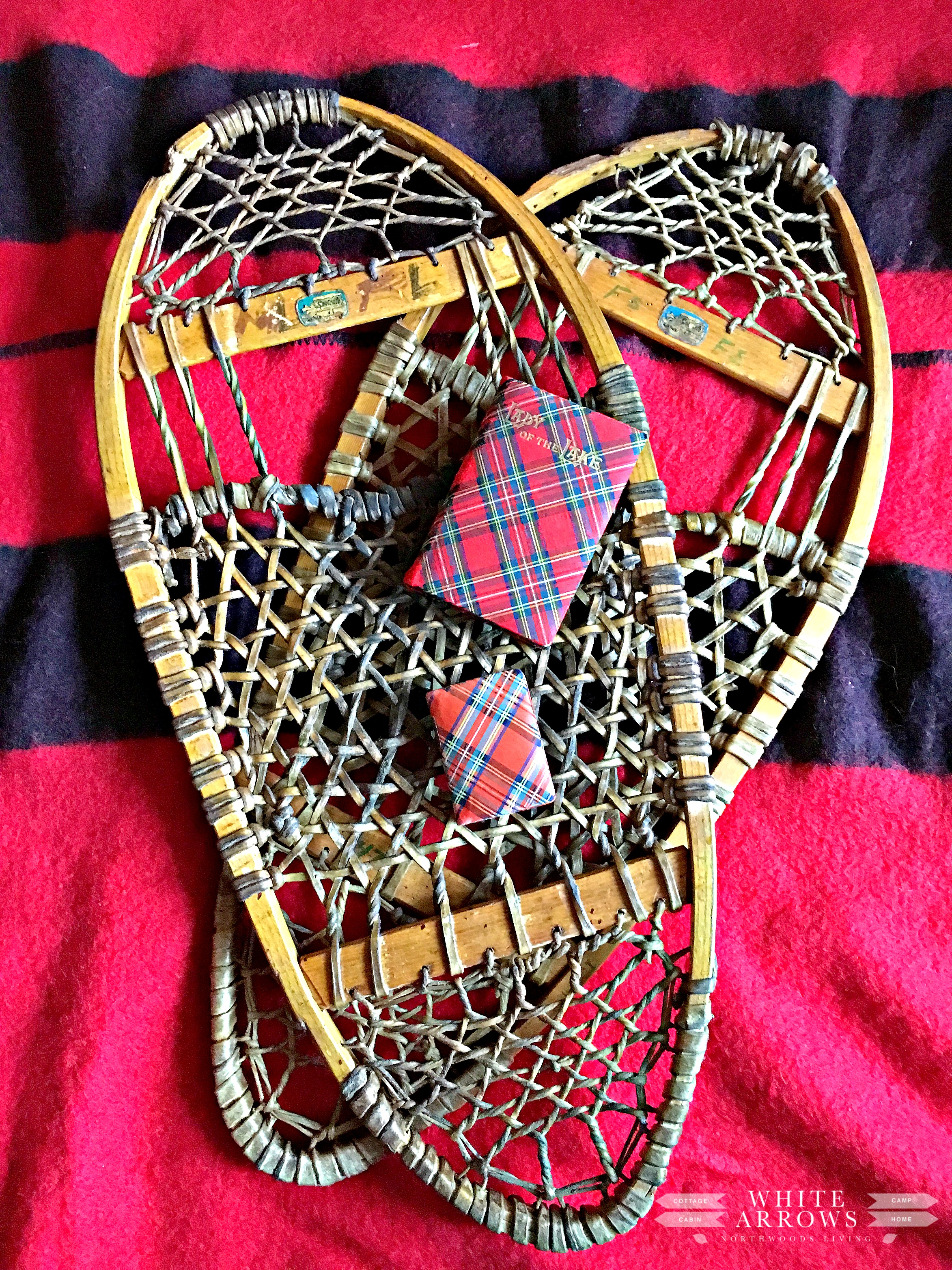 I had been eyeing these books at a favorite shop for about a year and finally couldn't walk away from them. One of my goals is to read all my old books! I'm thinking it will be a fun winter pastime!

Scotch Coolers & Tartan Jugs
Pulling together pieces from my collection like all the yellows and greens to decorate the front porch for Fall let's me change things up easily just by "shopping" my home.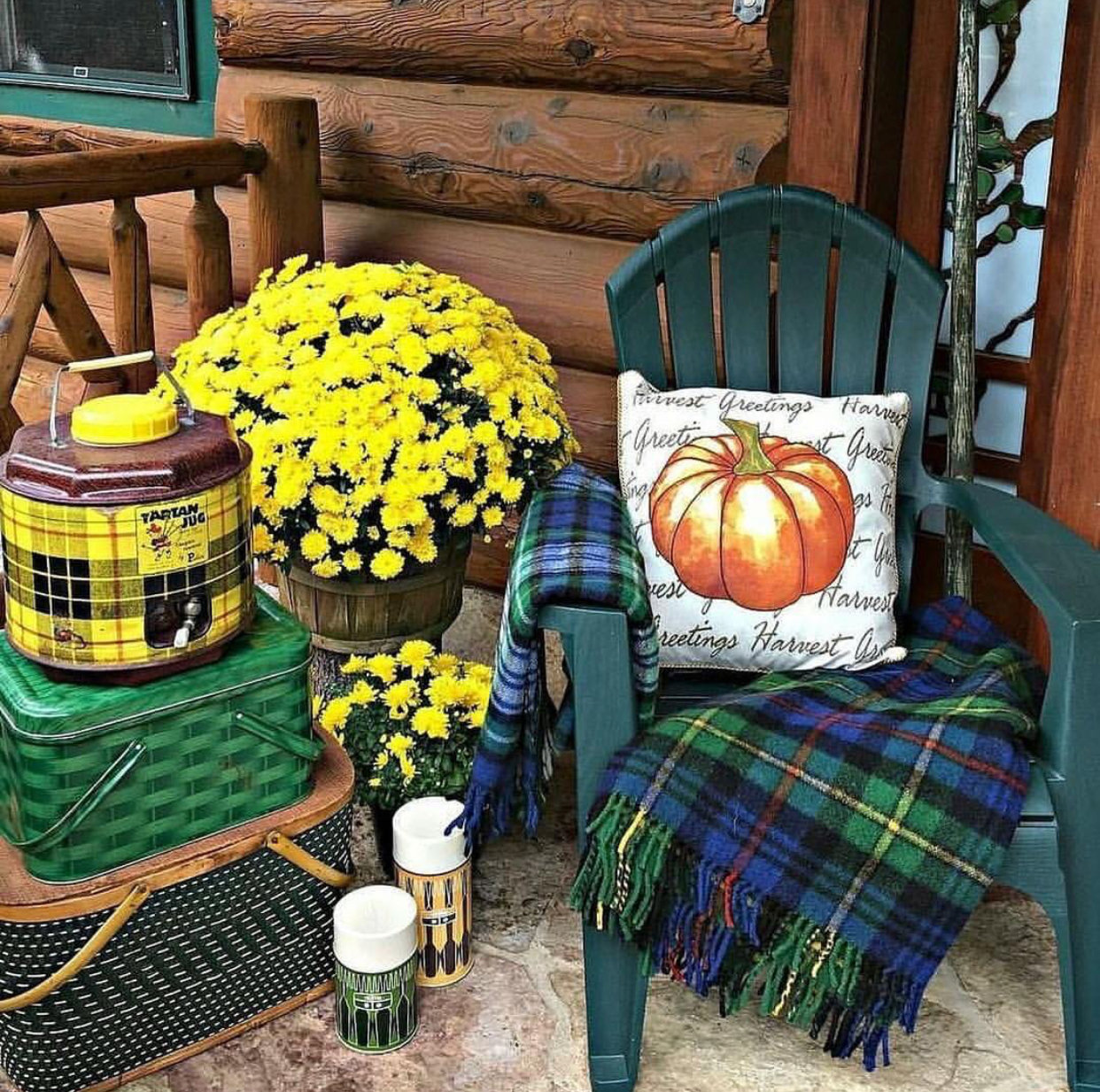 When these roses arrived from my parents for my birthday I knew my scotch cooler would be the perfect vase!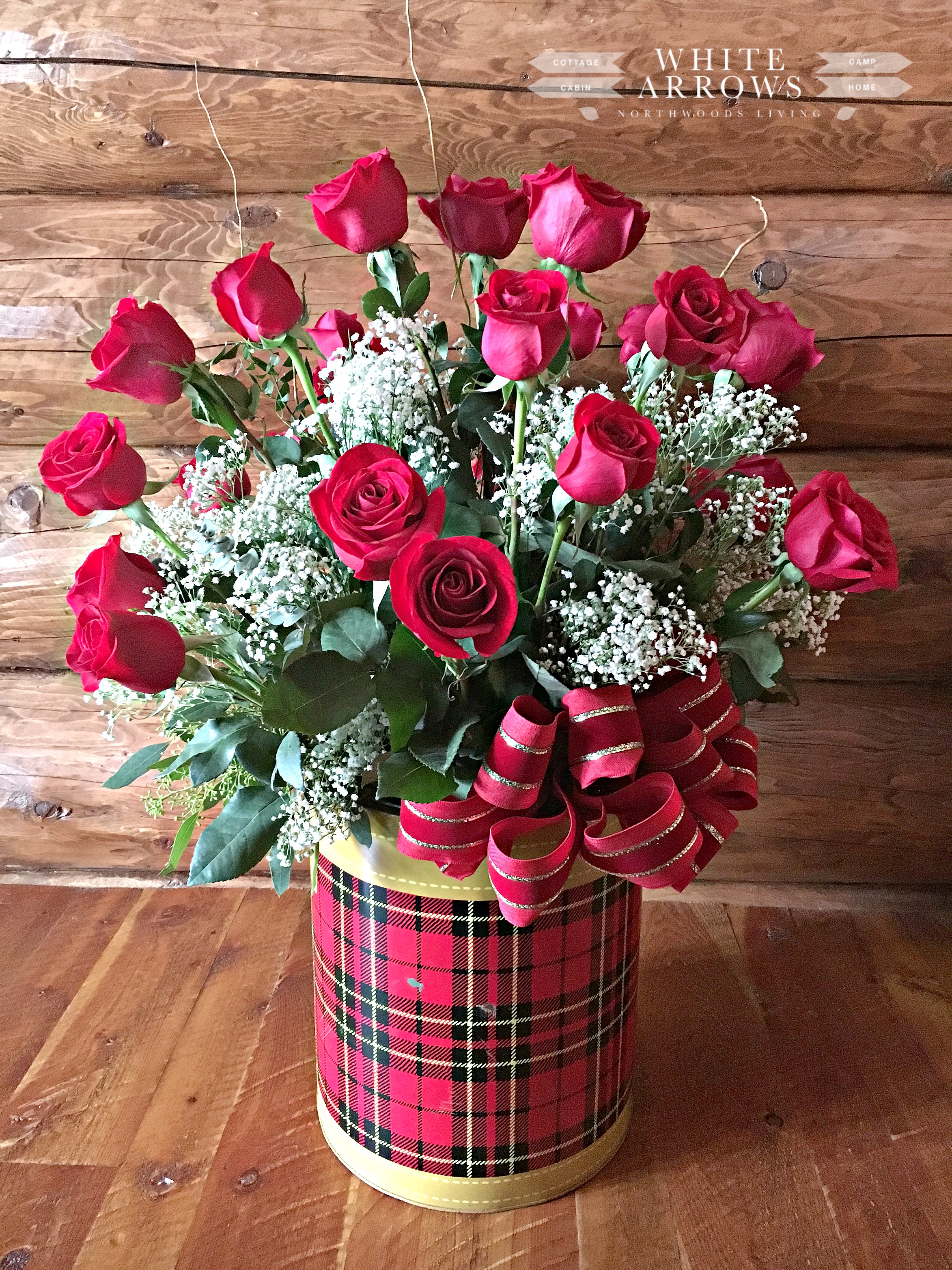 Putting It All Together
 Mixing Vintage and Modern Touches
As many of the photos above show I pull together these vintage treasures into my every day cabin/cottage decor. The photo below is a corner of our sunroom with many of the items.
See more of how I decorate with paddles and oars here.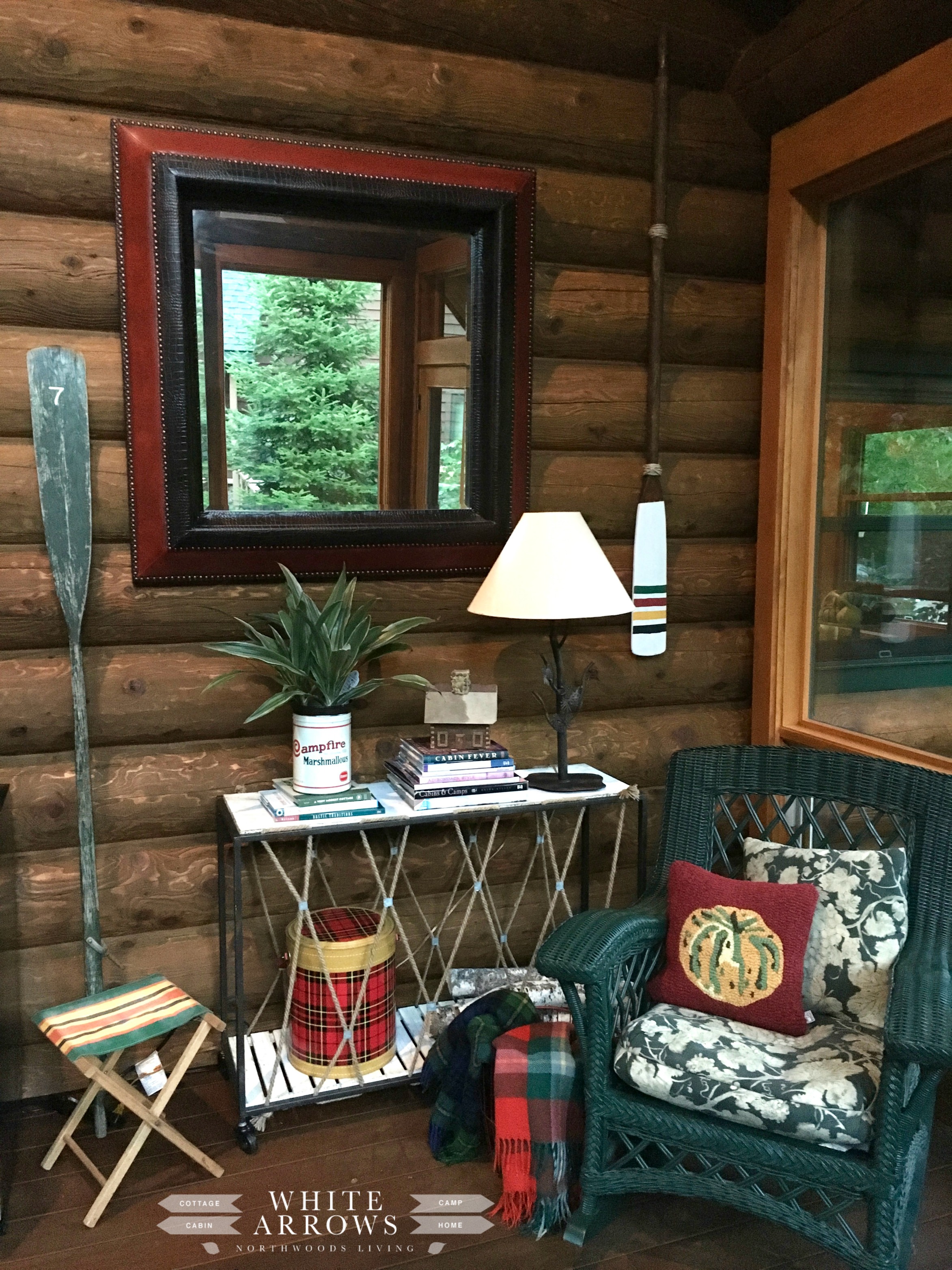 Our cubbies are an essential part of our home. The kids are able to find things quickly, shoes and supplies are corralled off the floor and mom keeps her sanity! Many pieces like this reclaimed wood flag and hall tree are from my favorite store Roughing It in Style. Our cubbies were handmade from my sketch by our handyman.
I also love collecting vintage wool coats like this Hudson Bay stripped one and this Woolrich buffalo plaid. I do wear them in winter, they are the warmest coats on the planet! When I'm not wearing them, they are instant decor.

That is the key of our lake house style- layering the old with the new. Seeing pieces of the past helps remind us of what lake life is all about: relaxing, connecting with nature, peace and enjoying good company. Those are the elements that are timeless, leave behind the hustle and bustle and just be fully present in the moments.
Looking to add to your vintage decor? Visit your local antique shops and thrift stores. Check out this post of my favorite antique shops in The Northwoods. Shop my online store. 
See more Vintage Lake House Decor inspiration in this post.
Watch My You Tube Video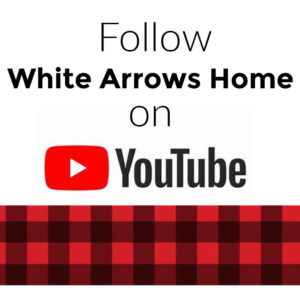 FOLLOW ALONG
Instagram ~ Facebook ~ Pinterest ~ Twitter