Styling with Succulents adds beautiful color to your decor. Here are several inexpensive and easy ideas for how to display them.
My oldest daughter is the green thumb in our family. She loves to be in the garden and last Summer, when she was home from college, she had so many beautiful ways to decorate with her succulents! I became quite the fan of these pretty little plants! I thought it would be fun to use some faux succulents in my decor. See how I created these succulent projects in one of my Facebook LIVE videos. You'll find a link to watch it at the bottom of my post.
(Affiliate links are used for your convience. Read my full disclosure here.)
In my storage room, I had a mix of faux succulents from other tablescapes and projects. I found mine at Hobby Lobby and The Dollar Tree. There are so many different types, heights, and colors to choose from. This tin bucket arrangement shows off a bit of the diverse selection.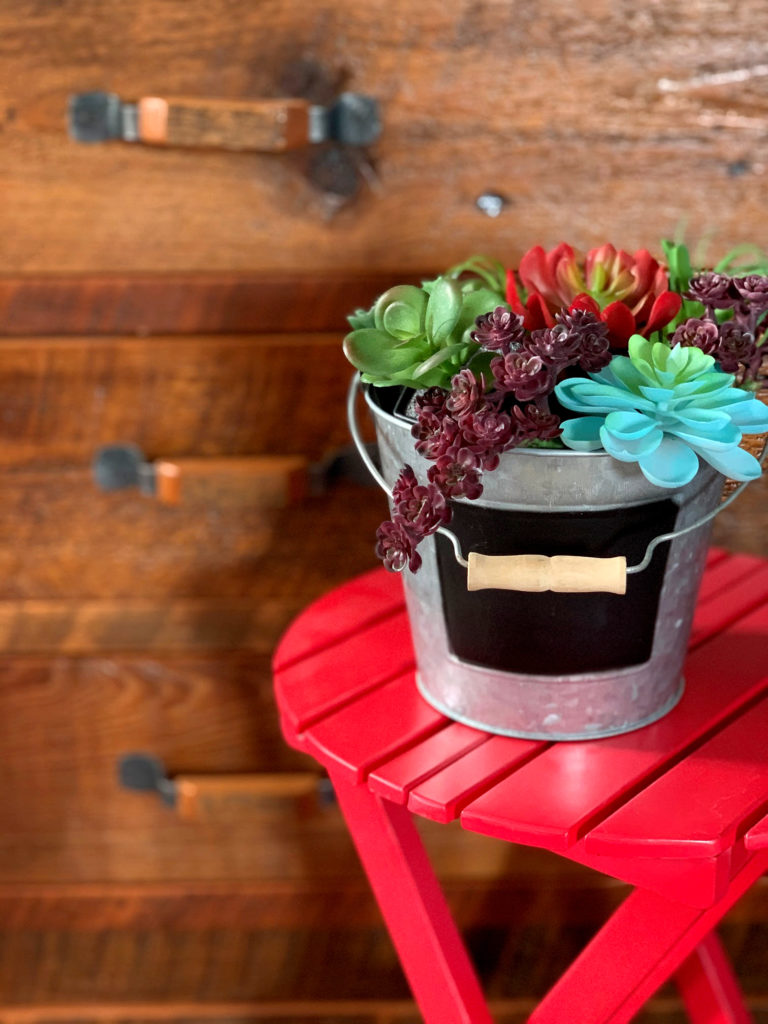 Some of the succulents at The Dollar Tree came in little pots. Three of the pots easily slipped into my Land o' Lakes cheese box.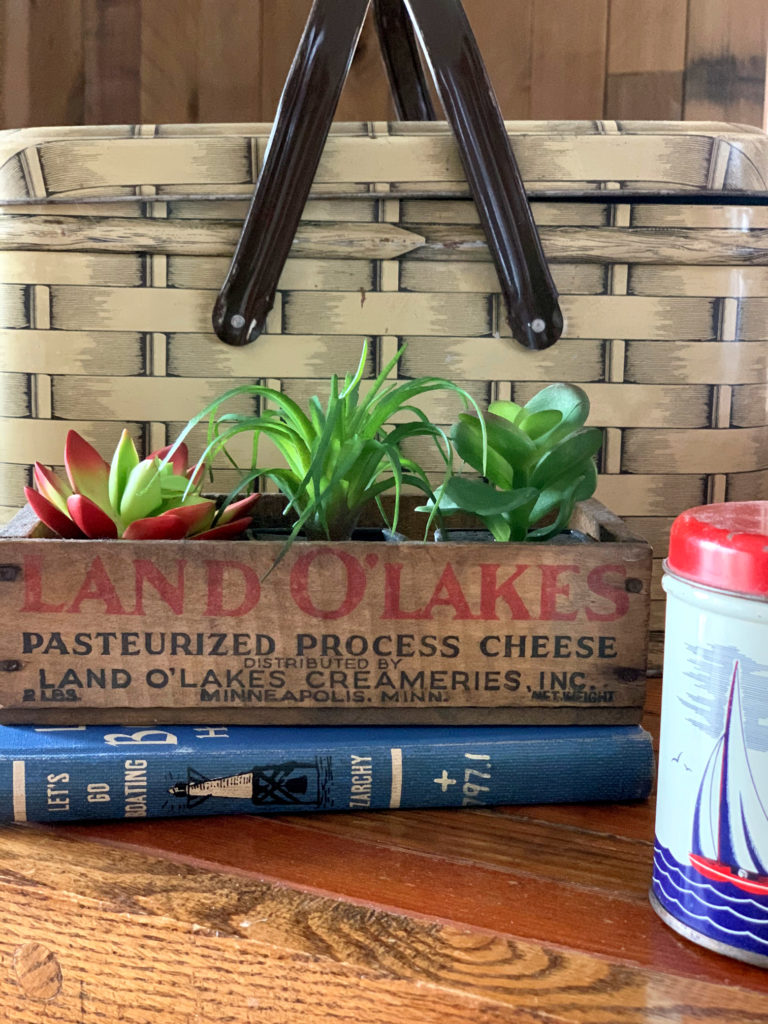 I found a pretty round jar and filled it with white rocks. Then I stuck a variety of three succulents on top. It made the perfect accent in our Nautical bathroom off the path to the lake.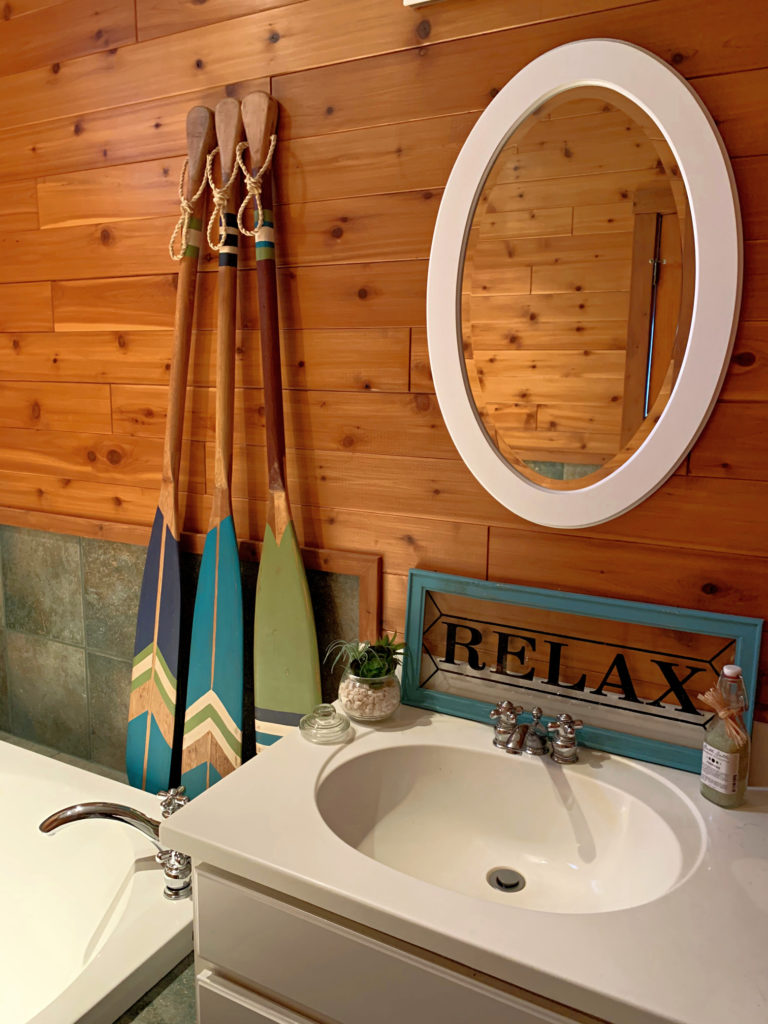 I found all my supplies at The Dollar Tree, the jar, rocks and succulents. So this pretty project only cost $5!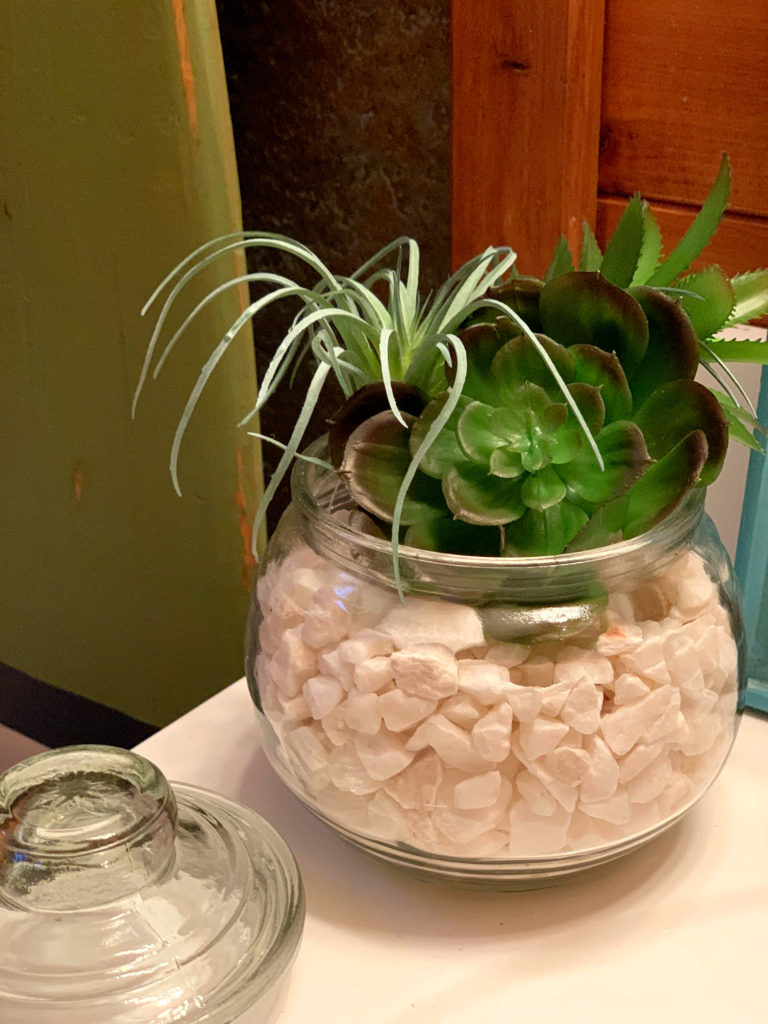 Vintage finds are one of my favorite decor elements. I decided to take one of my soda crates and turn it on it's side to make a shelf. Each shelf I decorated with other much loved vintage items and a few succulents.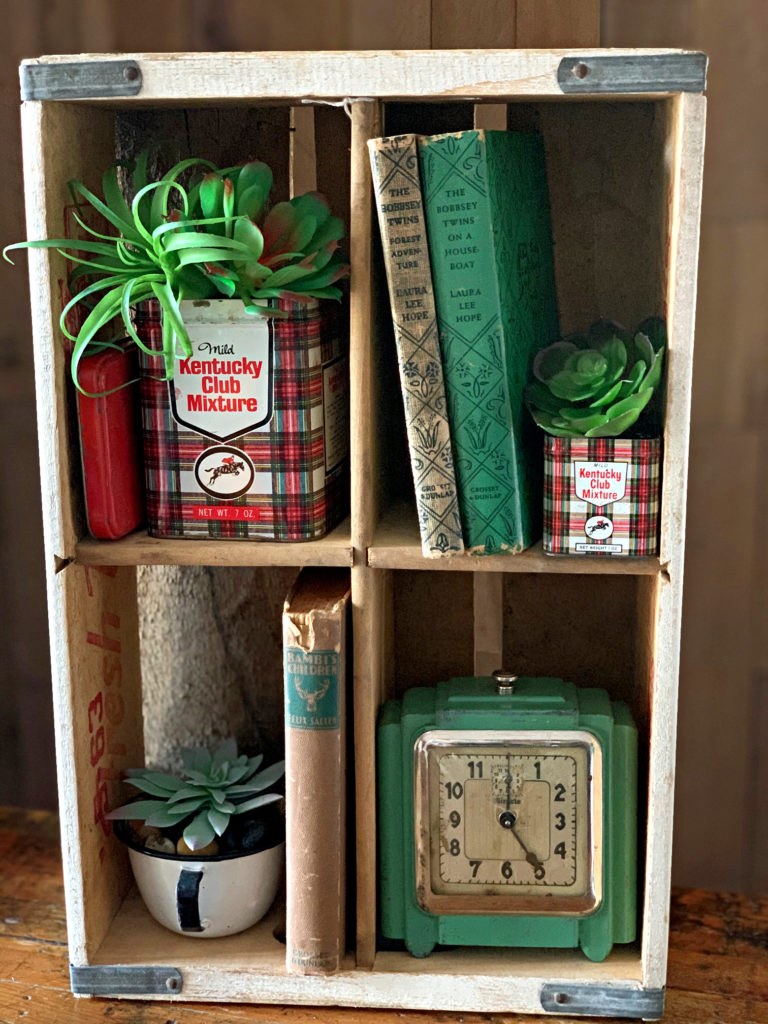 My plaid Kentucky Club Mixture Tins are a favorite collection of mine. It took seconds to add a few succulents inside. I have three different sized tins.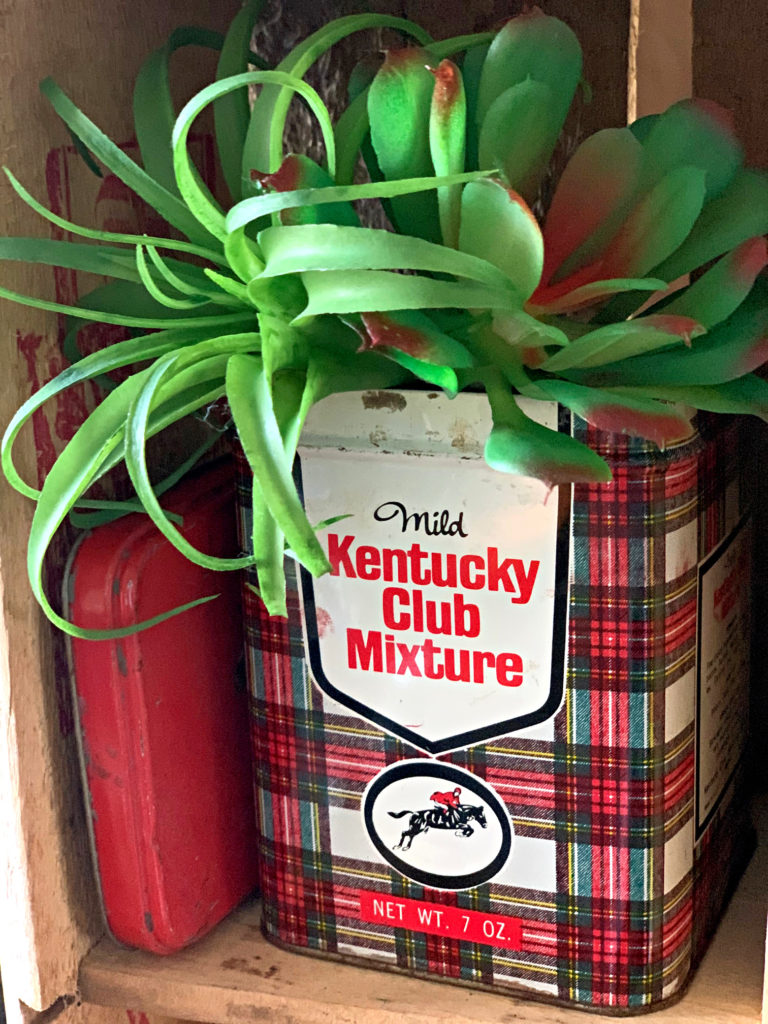 Old books are also a favorite thing to collect. I always have my eyes out for titles that have to do with lakes, scouting, camping or the forest.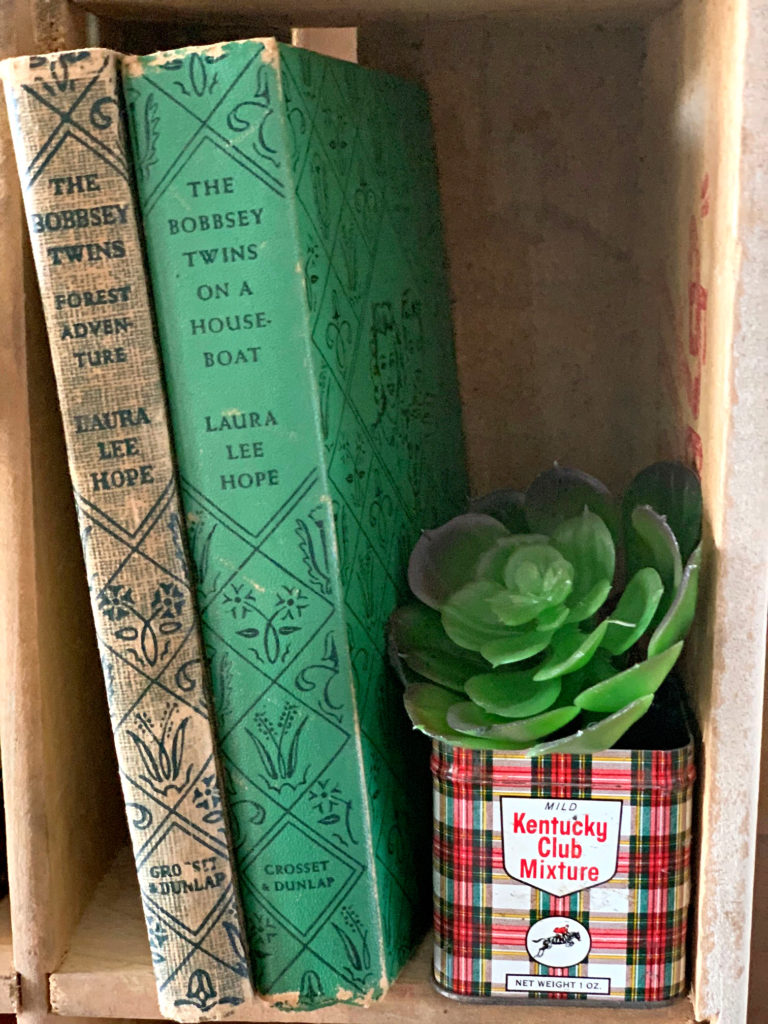 I love old broken clocks, because I love that they symbolize time standing still when you are here at the cabin. We're on Lake Time! I simply added rocks to an enamelware mug and stuck a succulent on top. This would be so cute in a vintage tea cup too!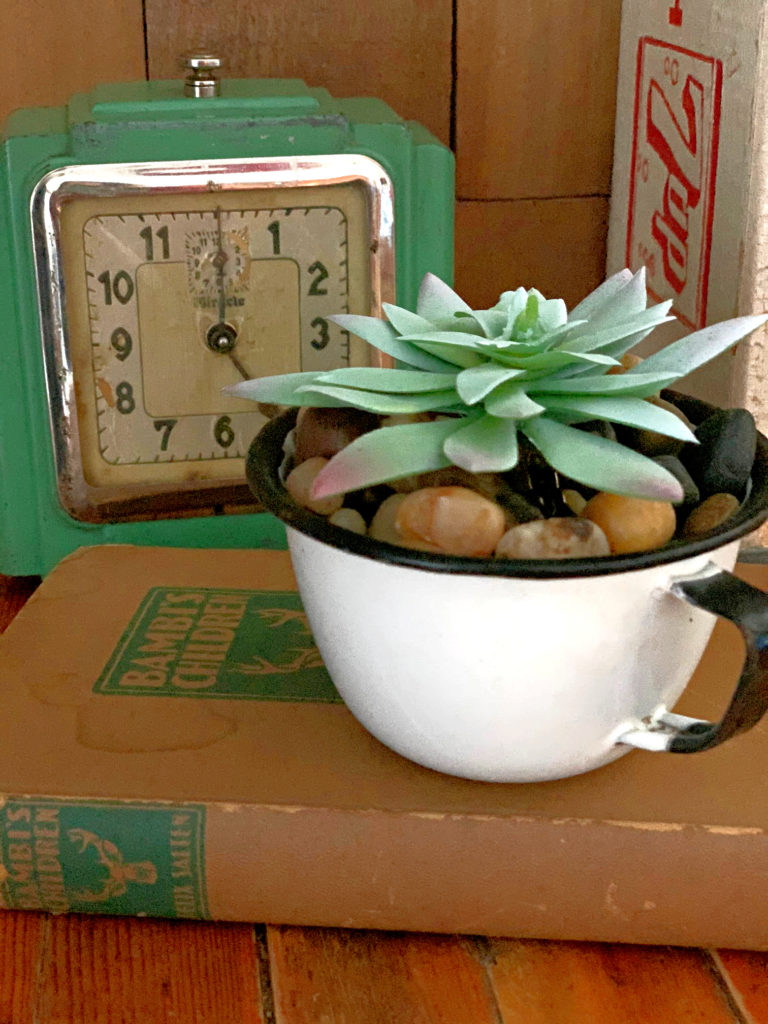 On a trip to Florida with some friends we went to a restaurant that had a giant succulent wall. It was amazing. I thought I could make my own small wall by gluing faux succulents to a shadow box frame. It turned out great!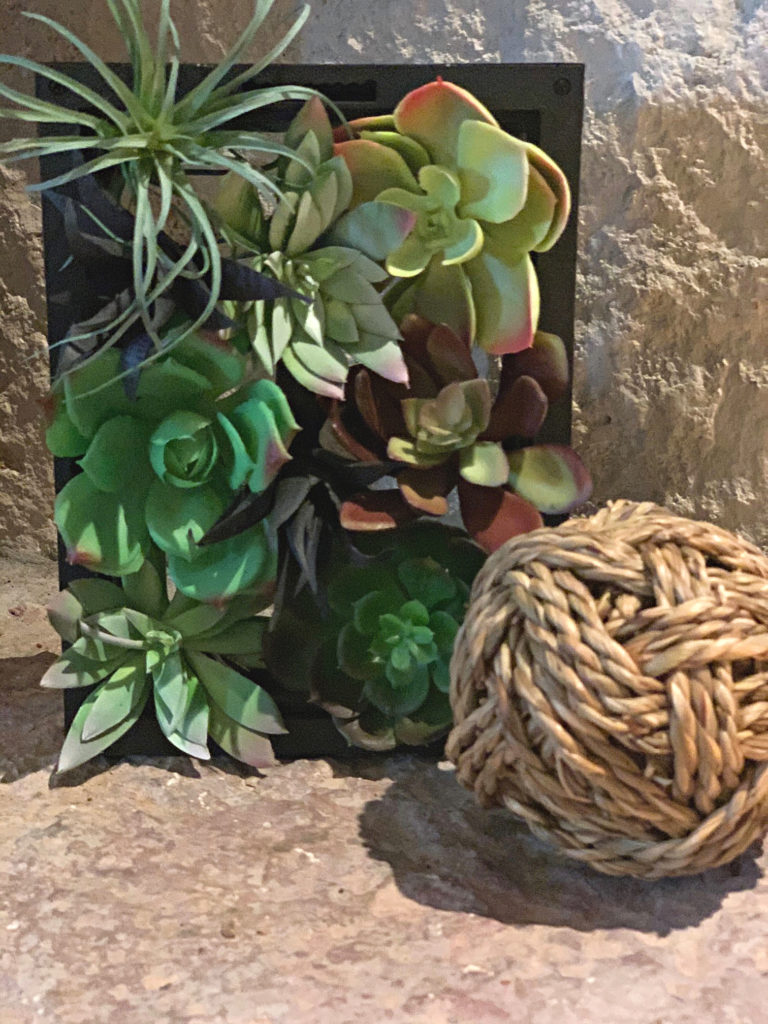 Last year I did a project combining some of my faux succulents and a deer mount. I had found the antlers at a flea market and had been trying to decide how I wanted to display them when I decided to add this botanical touch to them. I found a chippy white craft board at Walmart to mount the antlers too, then hot glued the succulents around the skull. You can see the full project in this post.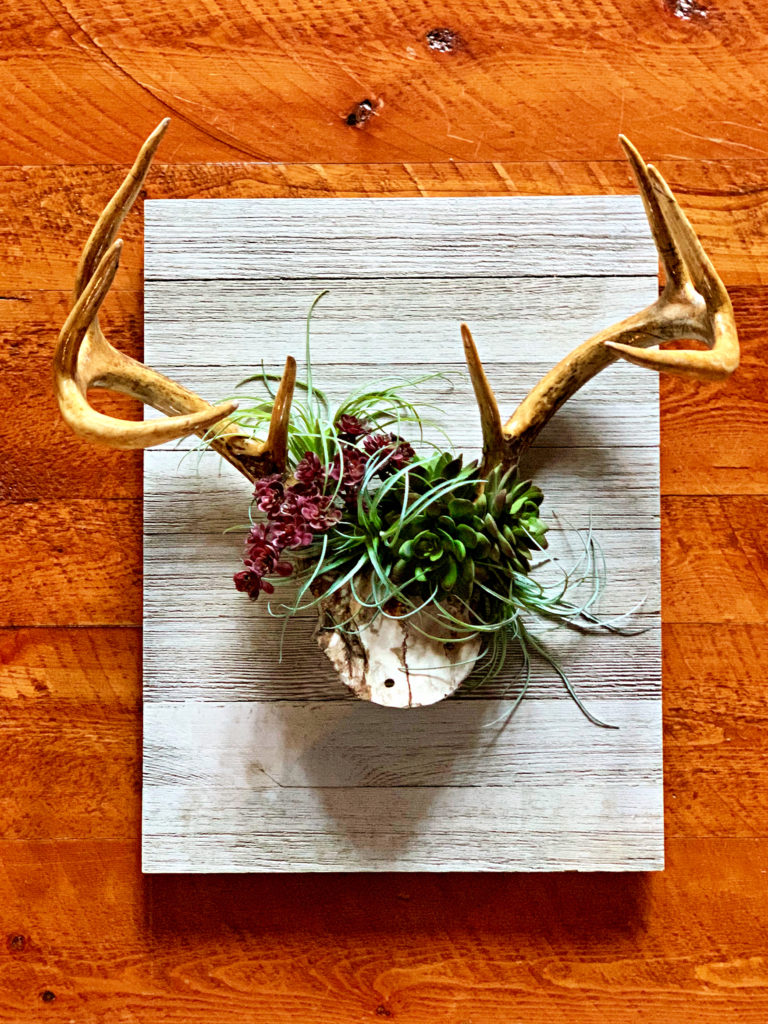 To see more of how I put together these succulent projects watch my LIVE Facebook video here.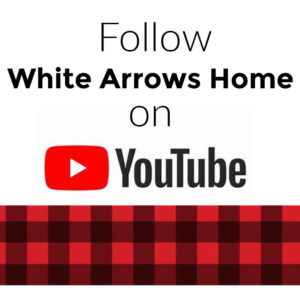 FOLLOW WHITE ARROWS HOME


Instagram ~ Facebook ~ Pinterest ~ Twitter ~ YouTube