Today is a rainy day in The Northwoods, but the rain is welcome. The fire warnings have been high because of the dry weather and the grass and gardens need the rain to help them green up and grow. After several busy days playing and working outside in the sunshine, a day forced inside is a good way to relax doing some favorite activities: playing board games, working on crafts, reading and watching movies (and for the grown ups, a nap).
We have several favorite movies that we love to watch over and over again and are the first ones we pull out when guests come to stay because they are all centered around life at the lake or living in The Northwoods.
(This post may contain affiliate links which won't change your price but will share some commission.)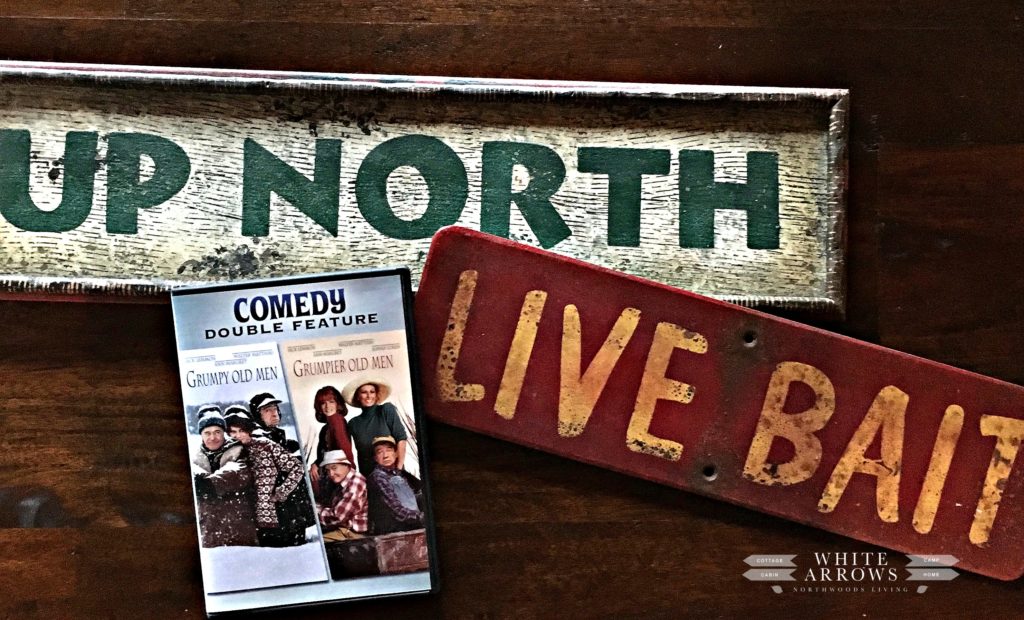 Our older kids and guests always enjoy a childhood favorite of mine, Grumpy Old Men and Grumpier Old Men. Fishing, flannels, great actors and comedy, a perfect combination for a great movie.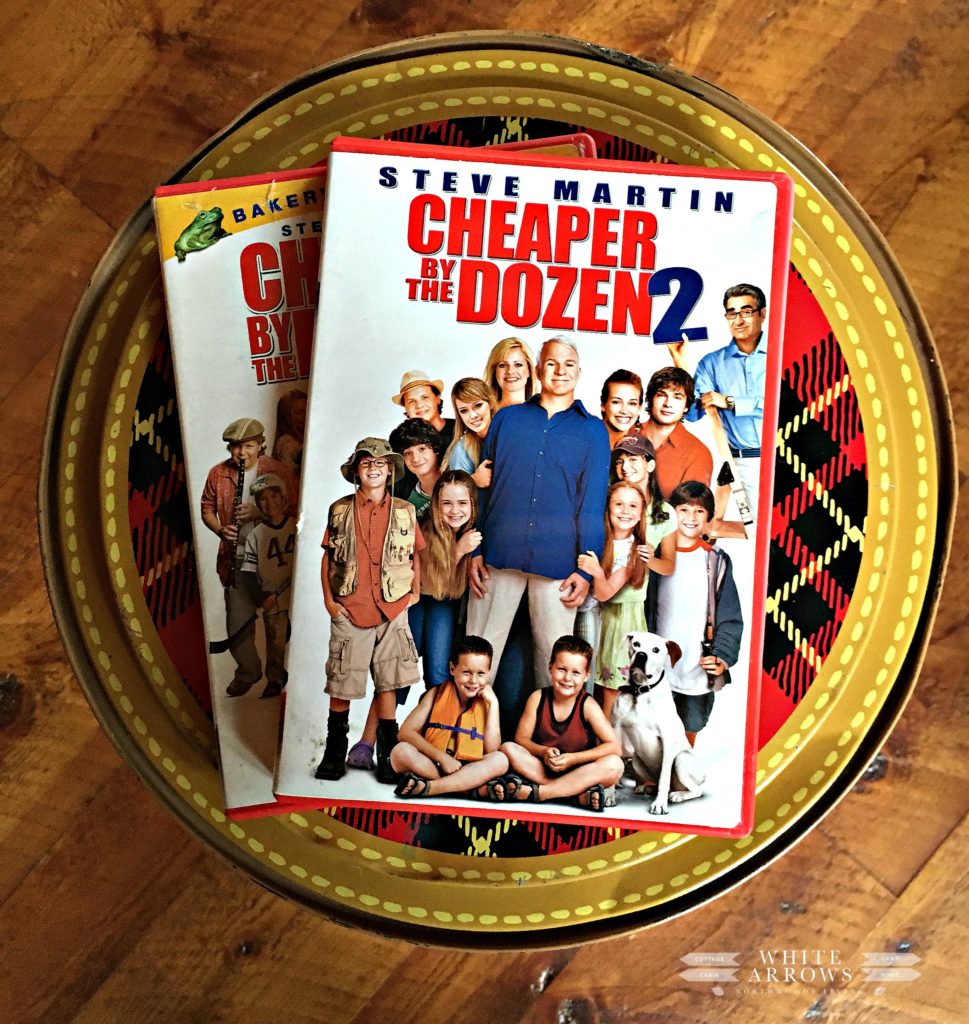 Our all time favorite family movie is Cheaper by the Dozen 2. Steve Martin and Bonnie Hunt star as the head of the Baker Family and bring their 12 children Up North to a lakeside cabin in Wisconsin from Chicago for Labor Day. My children can quote this movie word for word and still laugh hysterically every time we watch it.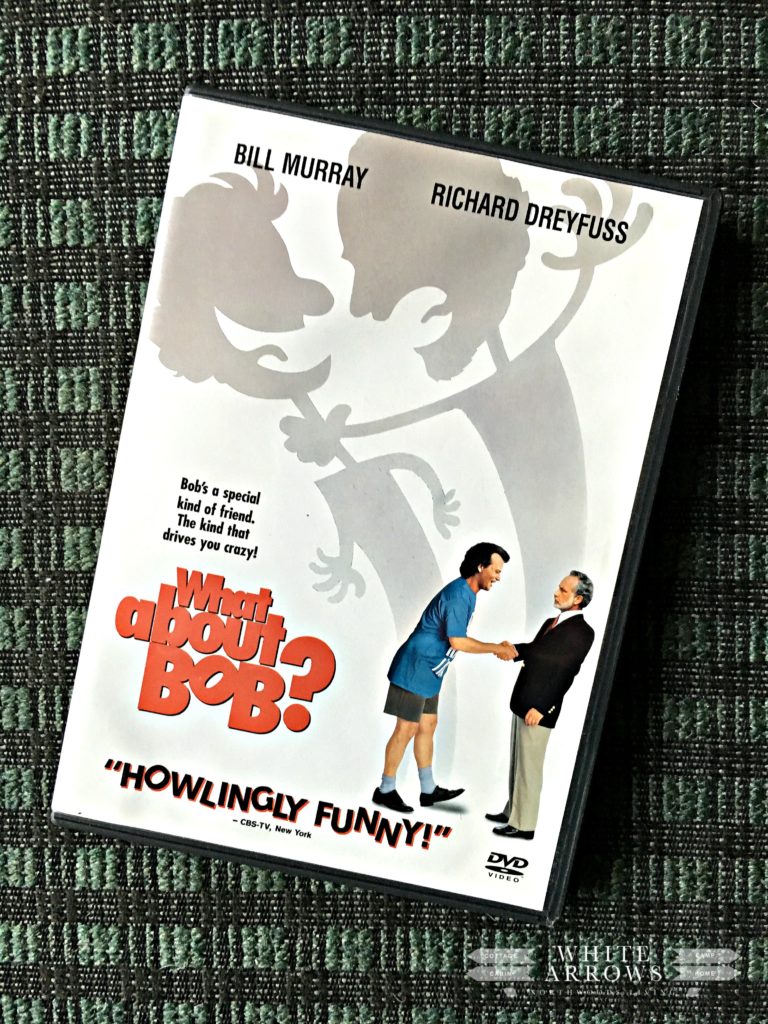 Richard Dreyfuss and Bill Murray are hilarious in What About Bob?  My favorite parts might be, Dreyfuss' character, Dr. Leo Marvin's lake house on Lake Winnipesaukee in New Hampshire and his classic Jeep Wagonner :). This is another movie that my kids quote all the time and never get tired of watching.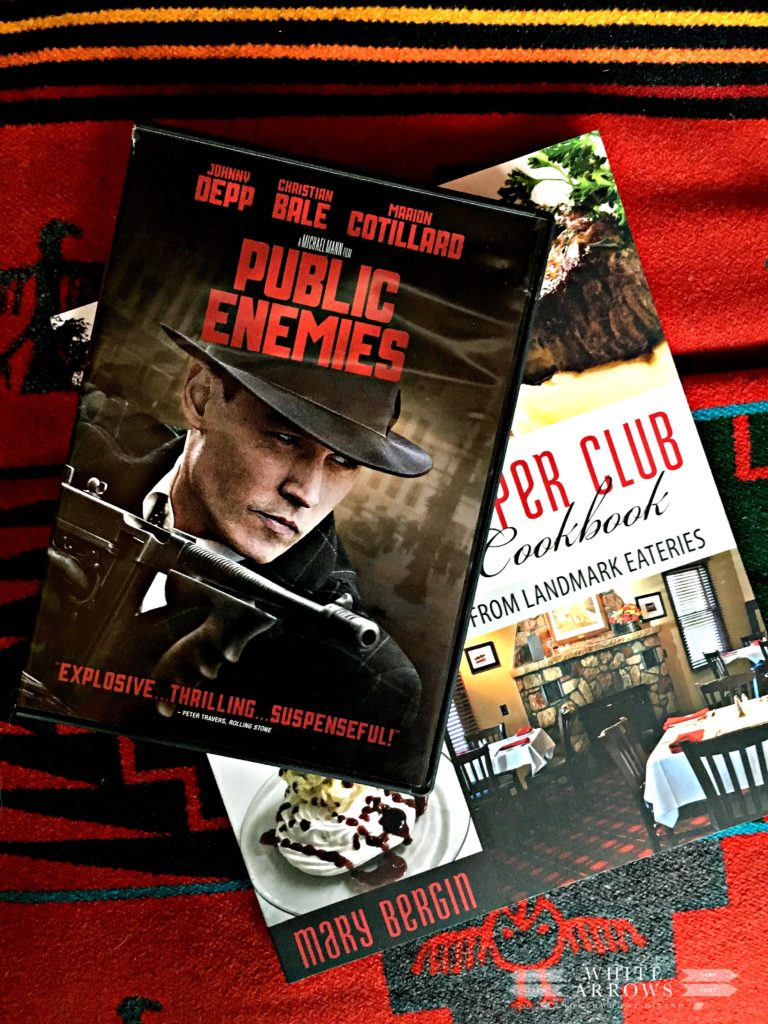 Public Enemies is a movie we show our adult and teen guests. It's about John Dillinger (played by Johnny Depp), the mobster, who's gang had a shoot out with the FBI at a local supper club, Little Bohemia Lodge in Manitowish Waters. It's fun to take guests to dinner at "Little Bo" after watching the movie. "Little Bo" is full of memorabilia, newspaper clippings and real bullet holes from the shoot out. The movie was even shot on location at "Little Bo". Our kids love to go eat there and my little ones can't wait to be old enough to watch the movie. If you are in the Lakeland Area be sure to plan a meal at Little Bohemia Lodge.
Be sure to add these movies to your rainy day or summer list. For a Parent's Guide to these movies I use this site. Many people recommend The Great Outdoors to add to our list. Do you have recommendations for us? What are Lake movies you enjoy? Would love to hear from you.
Add These Movies To Your Collection
(This post may contain affiliate links which won't change your price but will share some commission.)
I Would Love To Have You Follow Me
Pinterest ~ Facebook ~ Instagram ~ Twitter