Collecting vintage tins is a fun treasure hunt. I'm sharing some of the favorites from my collection and how to find your own.
One of my favorite tins is my Cracker Jack tin. The logo on it is so nostalgic. I love using it in the summer as a vase for flowers or flag holder. I've also used it to serve cracker jack when going to a Summer party. It makes the perfect take along.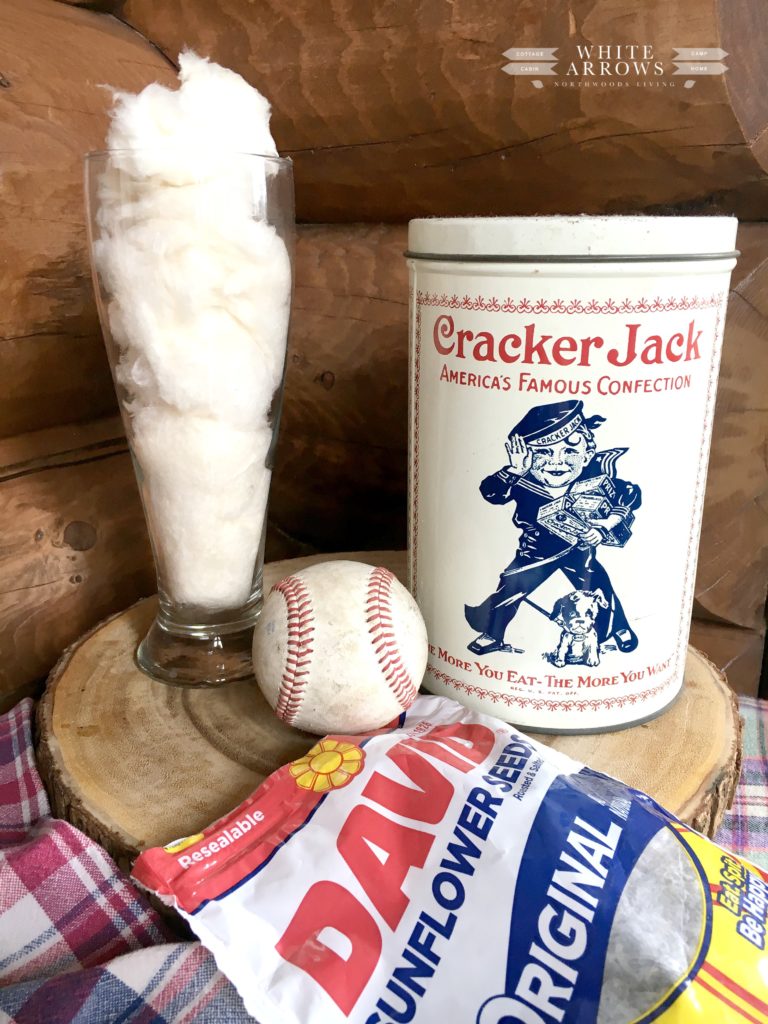 (Affiliate links are used for your convience. Read my full disclosure here.)
My all time favorite tins are my Campfire Marshmallow tins. I consider them a cabin must have. It's fun to use them in hot cocoa bars or out by the fire pit to help serve s'mores.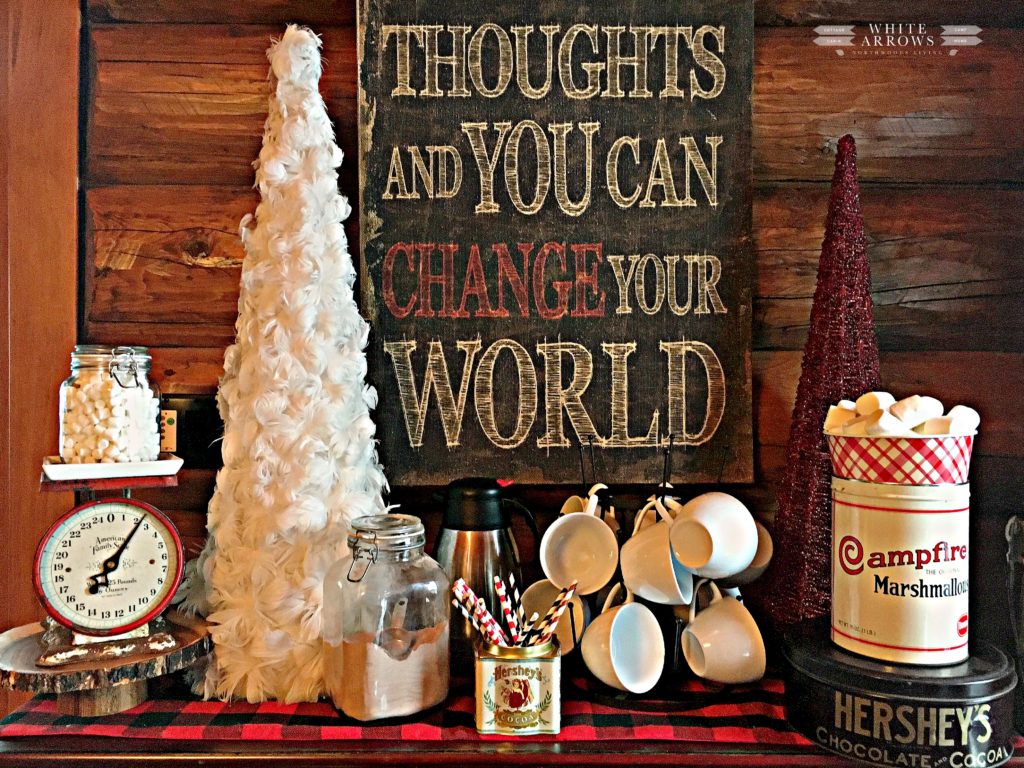 This little Hershey's tin works great to hold fun paper straws on the hot chocolate bar.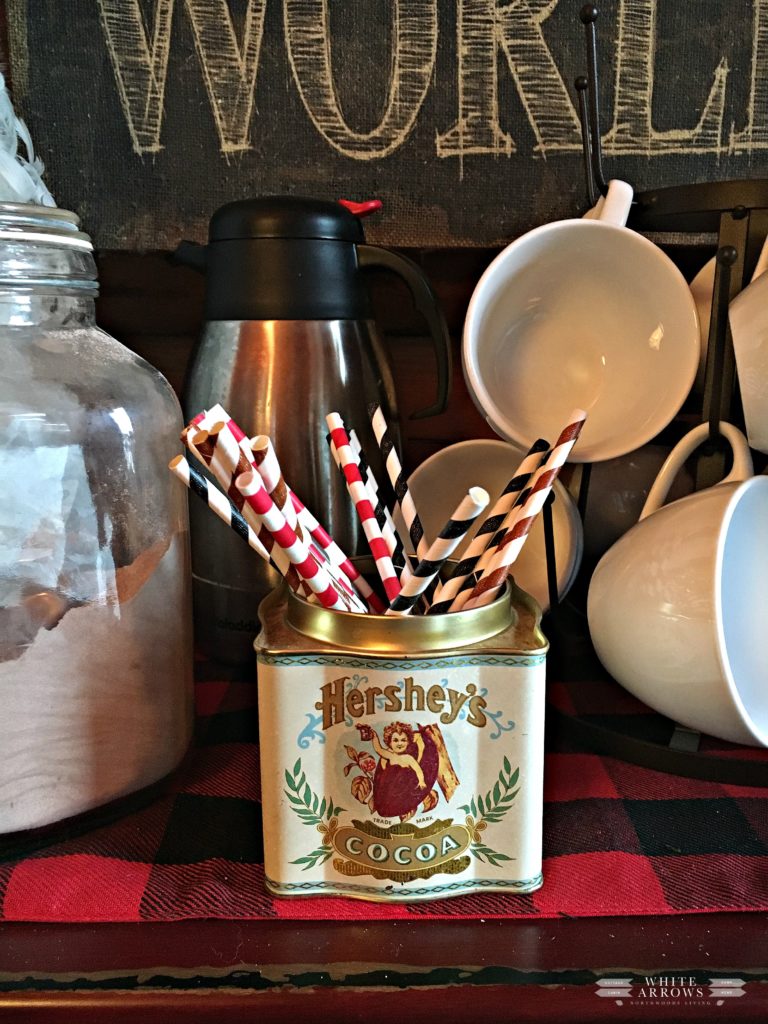 We love roasting marshmallows in the Summer over the campfire. My favorite way to cook them is to make them golden, not burned. Then I love to squeeze the marshmallow between two chocolate chip cookies! How do you like your s'mores?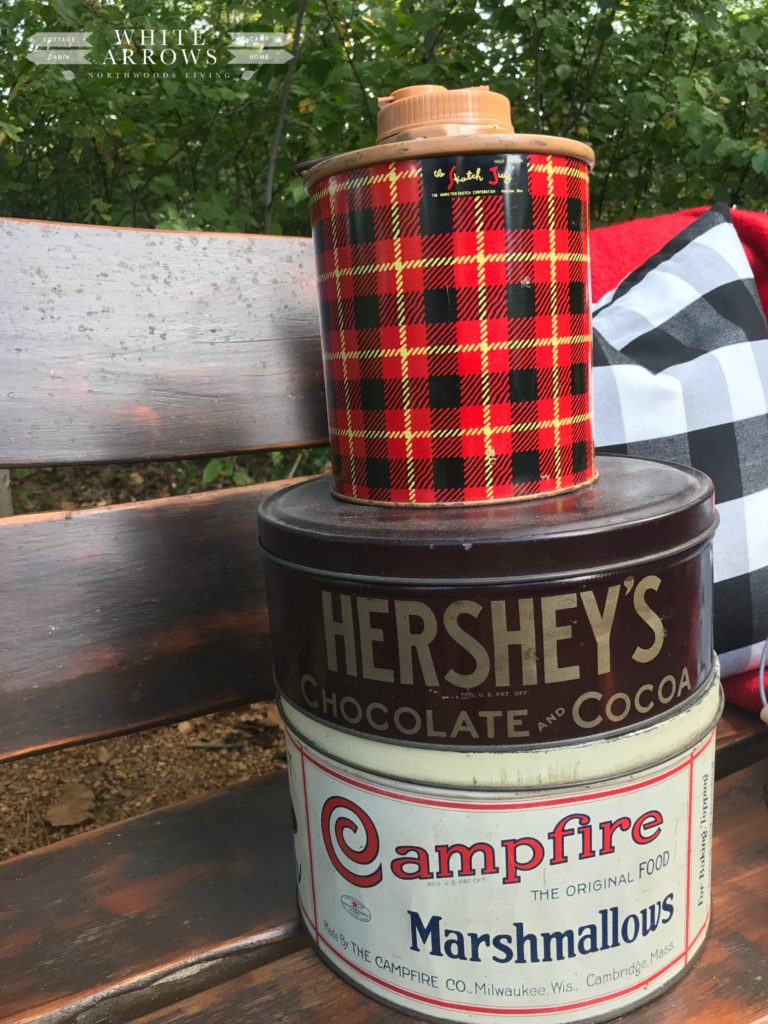 My eyes are always on the lookout for these plaid Kentucky Club Mixture tins. I've been able to find them in several different sizes which make them fun to use in a grouping.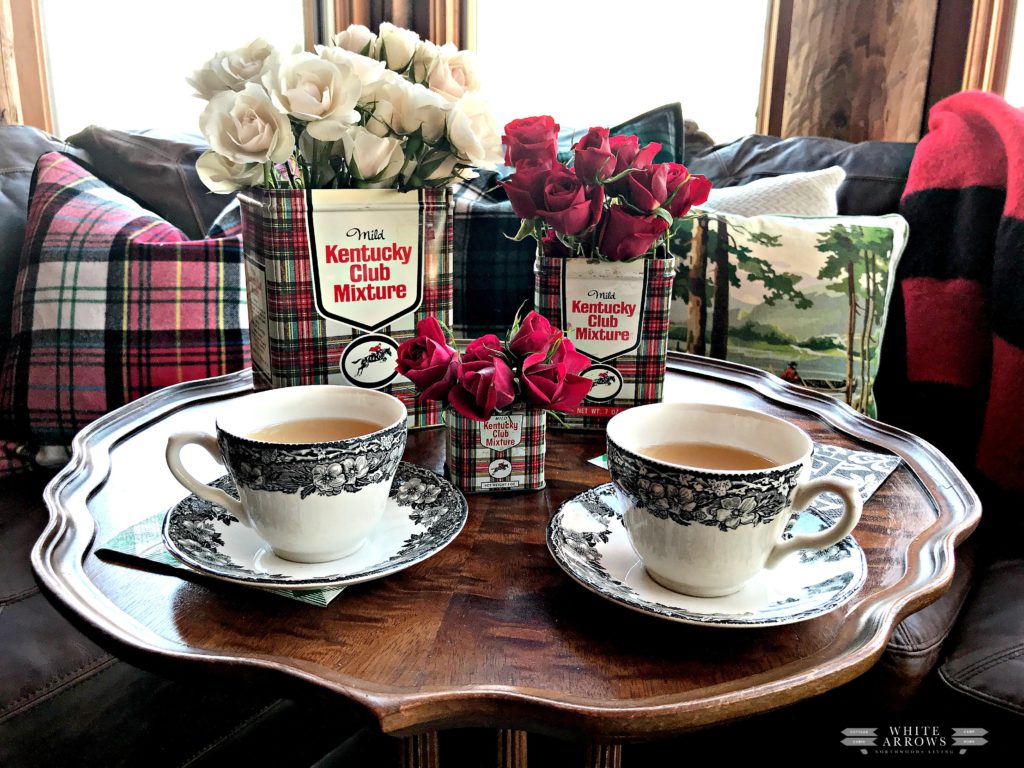 My friends gifted me a tin turned into a candle for my birthday! It was the perfect present!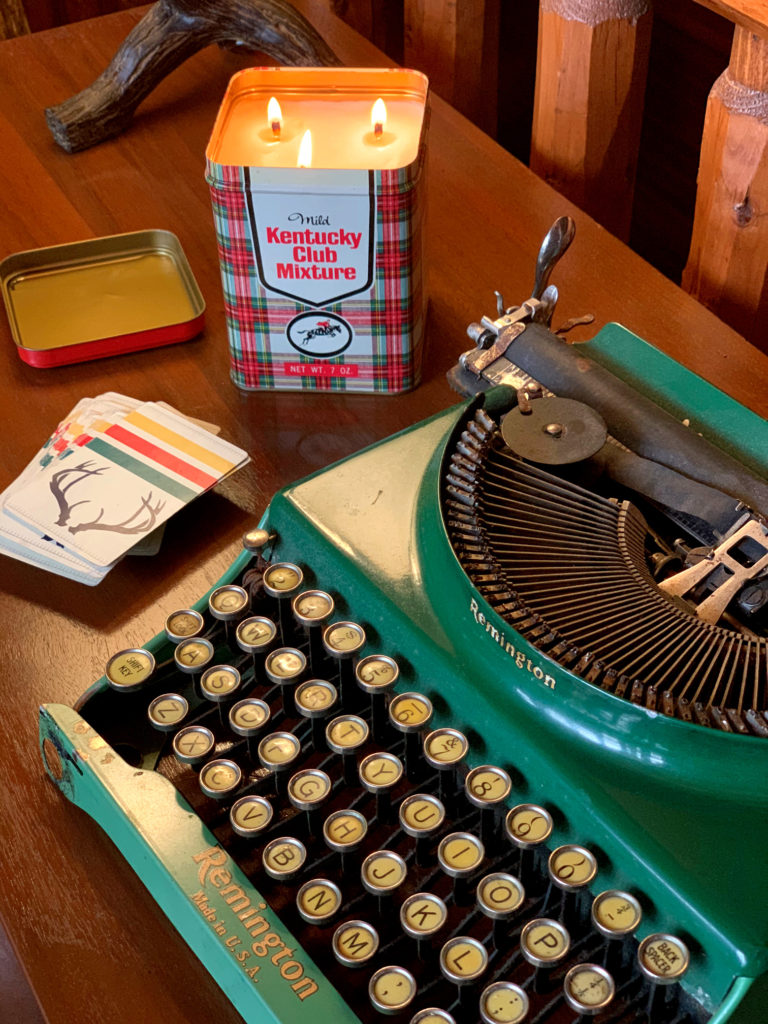 I've only come across this blue Kentucky Club Mixture tin once and it came home with me! I hope to find more of them in this pattern.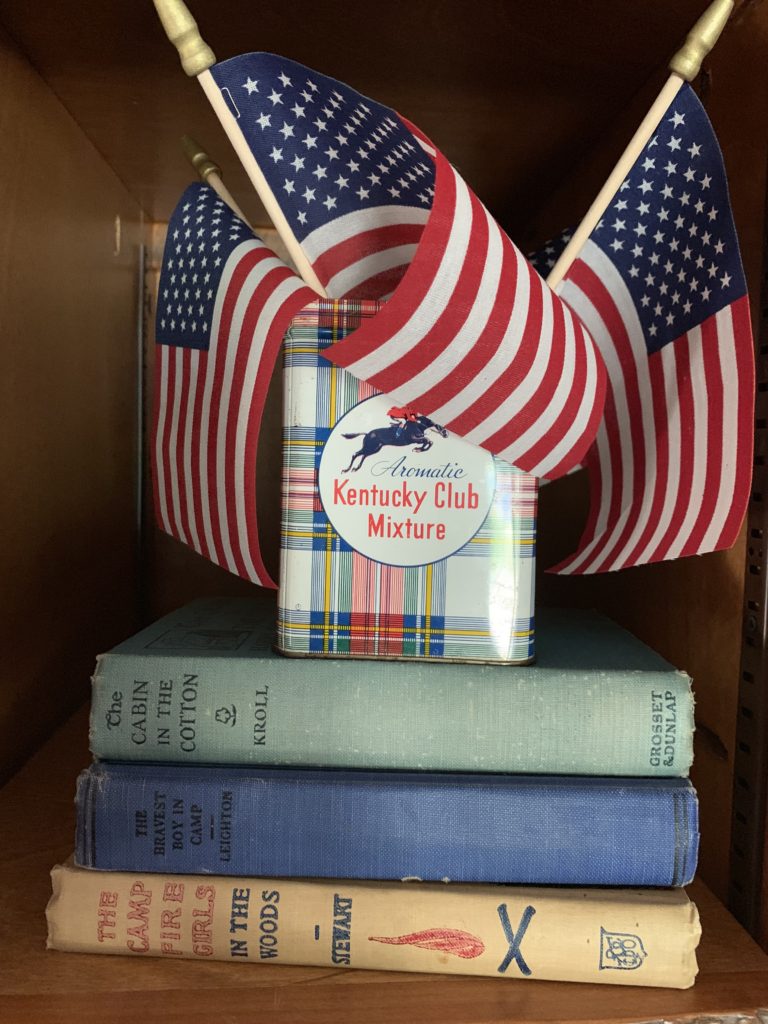 Metal picnic baskets can be found in really fun colors. I love this red gingham one I found at a vintage market.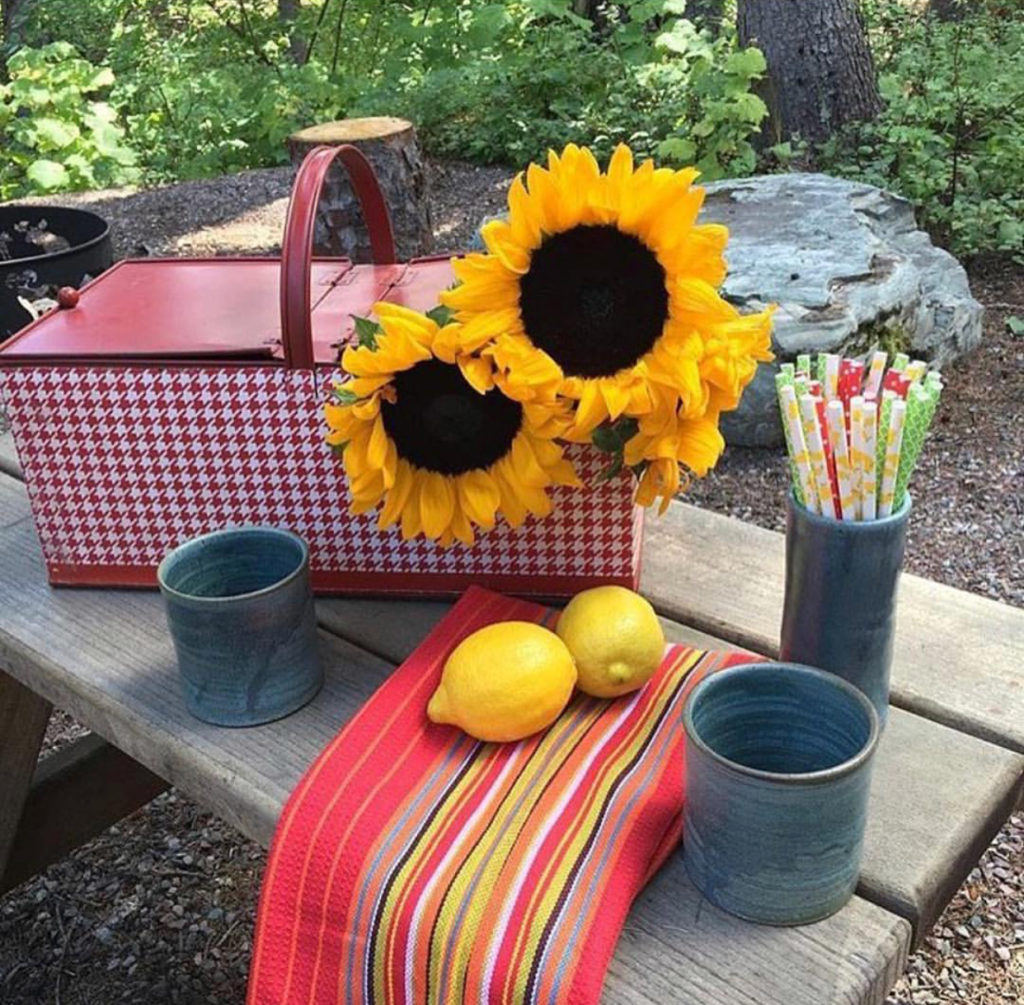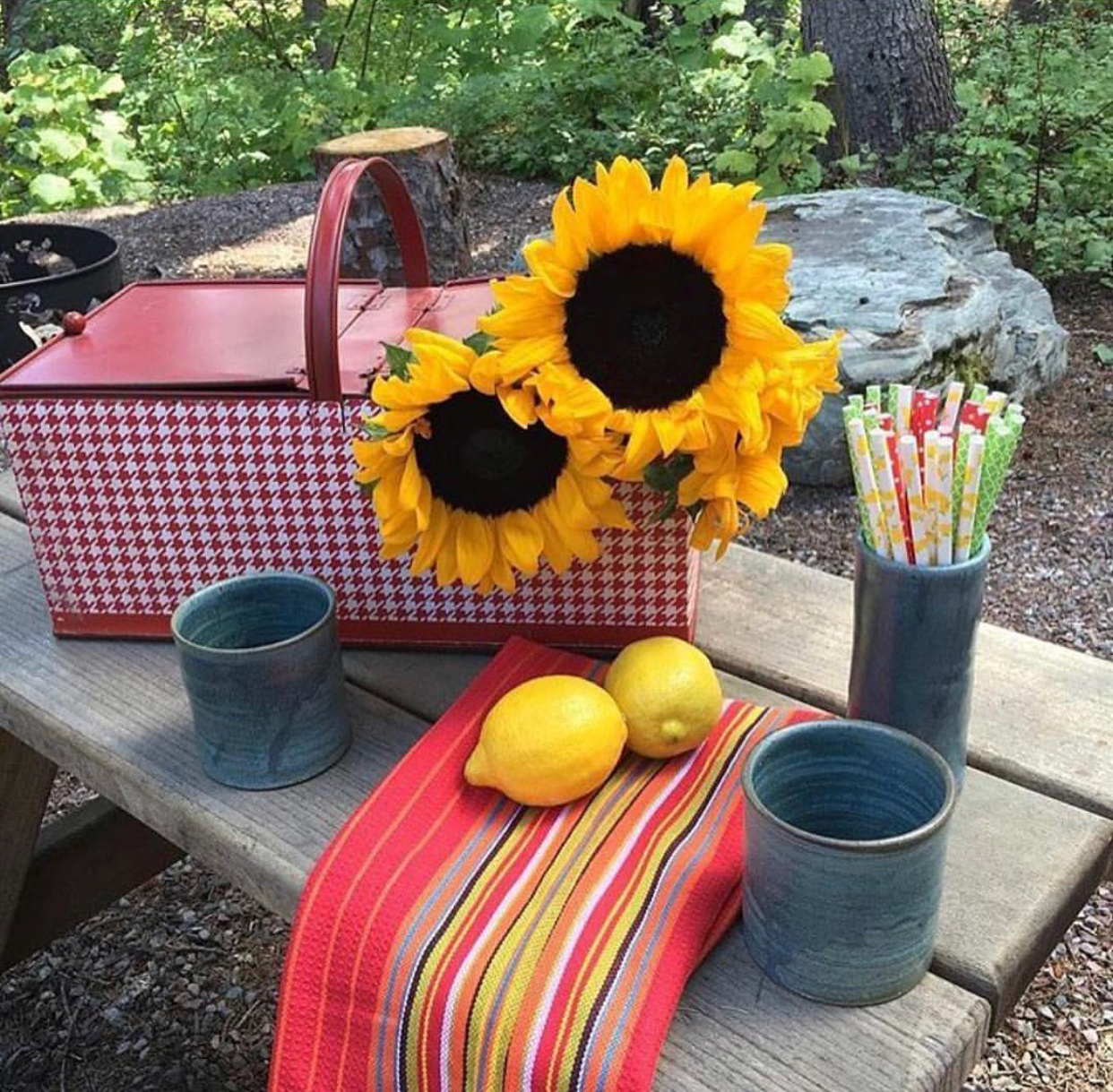 This green tin basket was a gift from a friend that I treasure. The green color works so well in my Spring or Christmas decor.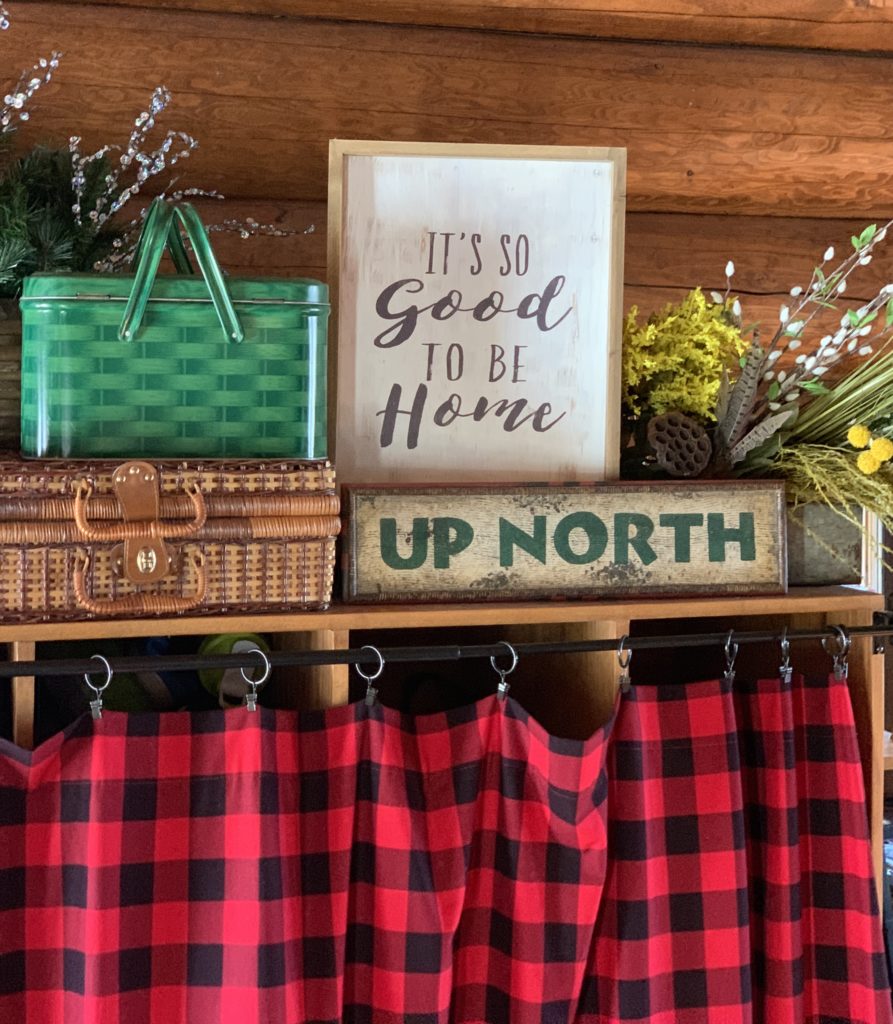 A white tin picnic basket finds it's way into a lot of my tablescapes and decorating.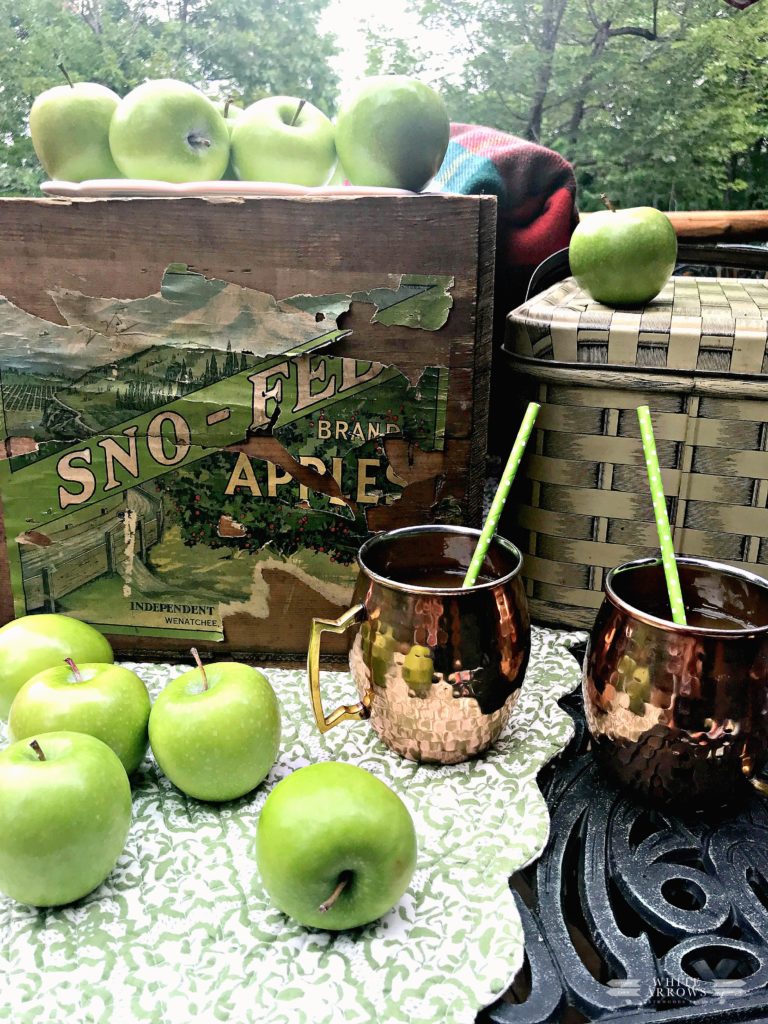 I love to stack my tin picnic baskets together. A few stacked together can make a good side table.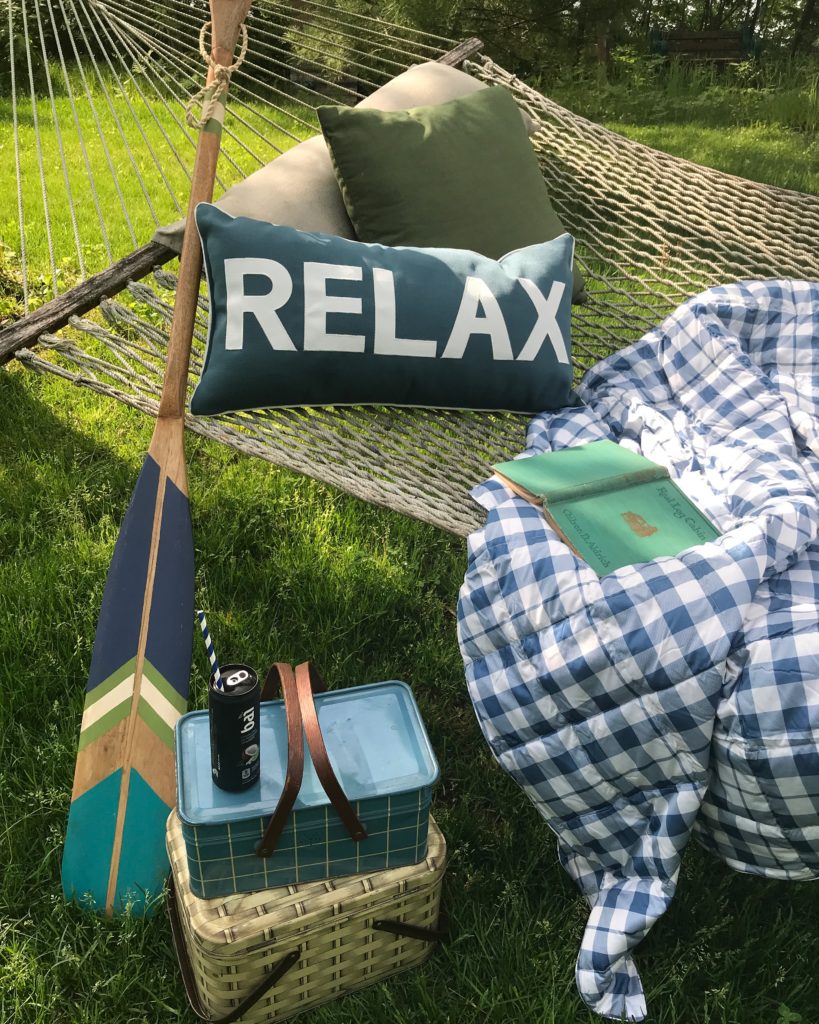 When I was a little girl my grandpa always ate Charles Pretzels and I loved to sit with him and share. When I saw this tin in an antique store, it brought back so many wonderful memories. I couldn't wait to incorporate it in my own home's decor.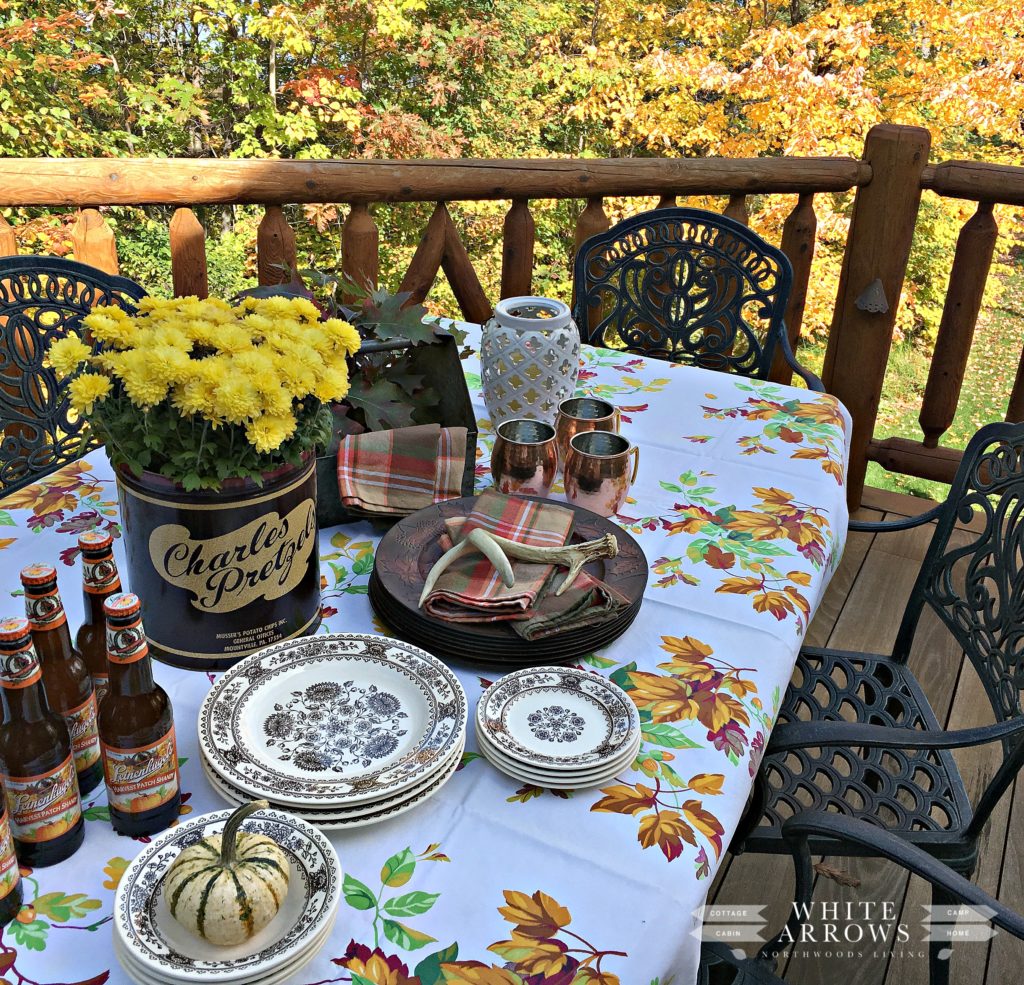 My grandfather always had his pretzel tin next to his leather chair. Finding a chair like his was one of my favorite thrifting scores of all time. It seemed only right to put the Charles Pretzel Tin next to a chair that reminded me of his.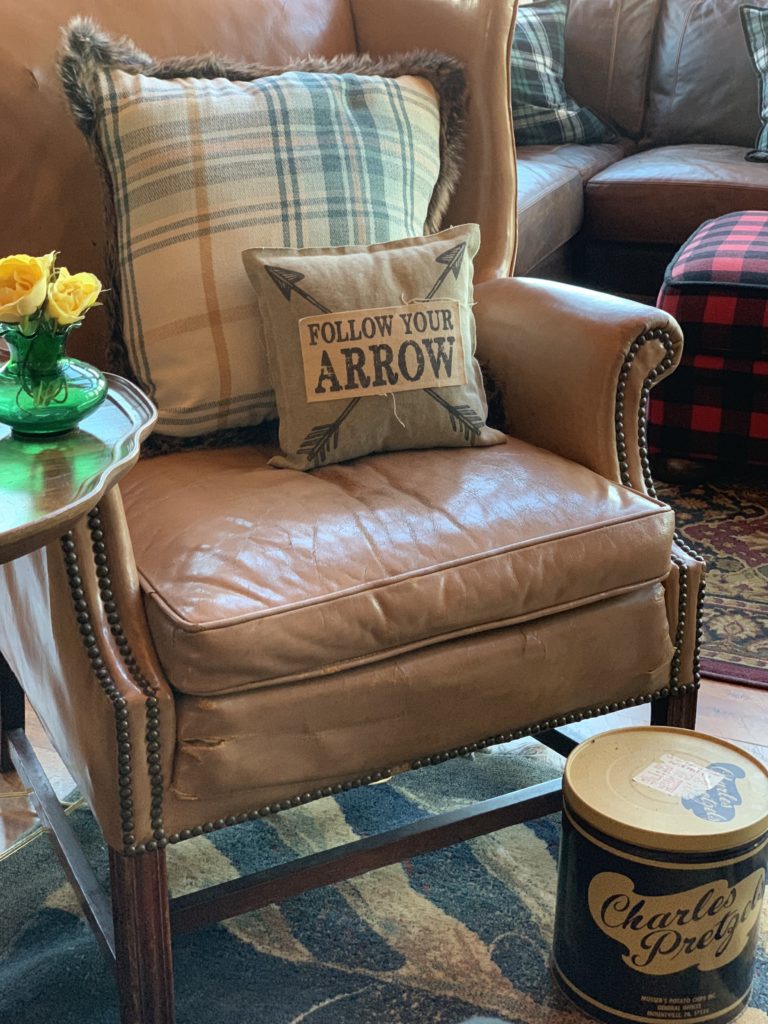 My favorite places to find vintage tins are:
vintage markets
local antique shops Find some of my favorite local shops in this post.
thrift stores
Summer flea markets.
Head over to Etsy to see what you can find to start or add to your tin collection. Are you already a collector? What has been your favorite find?
Follow Along
Instagram ~ Facebook ~ Pinterest ~ Twitter ~ YouTube