Welcome to another amazing Share Your Style Link Party! I hope you are having a wonderful week! The colors are starting to change where I live in the Northwoods of Wisconsin. Lots of yellows and bits of orange are dominating the colors right now. The temps are starting to fall a bit and we have taken our boat out of the lake we live on. Here's a post I wrote sharing about fall and what's on our checklist transitioning from summer.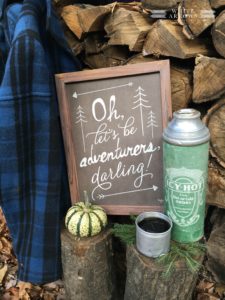 I'm excited you are here! I'll turn it over to Carol from 
The Red Painted Cottage
 to introduce this week's link party.
Hello everyone and welcome to Share Your Style #175. I'm Carol from The Red Painted Cottage and I'll be your host this evening.When you link to our party, your blog will be shown on all seven of our blogs shown below.
We would love to have you follow us:
First off, I just want to send my thoughts and prayers to all of you who have been impacted by Florence. As usual, I always have a hard time choosing who should be featured because everyone of you deserve a pat on the back for everything that you linked up.
Congratulations to our featured bloggers! Make sure to grab our Share Your Style button to share on your blog.
We would appreciated if you could provide a link back to our party on your blog post. Please, no repeats for one year. Thank you to everyone who linked up and visited last week.
NOW LET'S PARTY!