In Episode 40: Those Darn Nature Fakers, Erik and I share another world-famous Cabin Chat.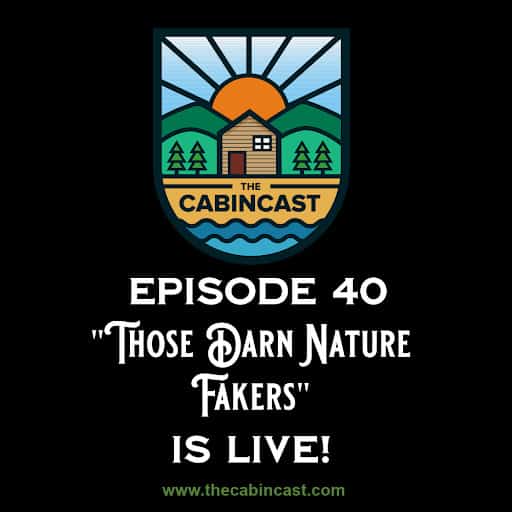 We begin the conversation by hearing a listener note from Erik written by our listener Tony. Tony shares his story about how he found the cabincast, his cabin story, and his new tattoo!
We would like to remind you to rate us and leave The Cabincast a review on Apple Podcasts, as it greatly supports our show and lets us know what you think!
Thank you to our sponsor White Arrows Home.
Up next, Erik and I share the excitement in our households for the upcoming school year and the first day! We also reminisce about this past summer sharing my family's last-minute summer bucket list item we got to cross off. We took a trip with friends to our favorite local secret beach. It was the perfect way to close out summer in the Northwoods.
We are transitioning into Fall here in the Northwoods and we couldn't be more thrilled. We never get tired of any season because they change and each has things to enjoy! The weather has begun to cool off and some leaves are changing. Erik and I share our excitement for the upcoming season.
Following this chat, I share a reading from the book "Woodfolk at School" written in 1902. This excerpt shares the thoughts of a bear in a fun and playful way giving the bear human-like thoughts and attributes. This style of writing however was the source of controversy surrounding Nature Fakers. Listen to the episode to hear more about this interesting controversy.

Thank you to our sponsor Roughing it in Style.
To conclude the episode, Erik shares a song from the Vandoliers "Waiting On A Train."
Thank you so much for tuning into another episode of The Cabincast, see you next Friday for another great episode!
FOLLOW WHITE ARROWS HOME


Instagram ~ Facebook ~ Pinterest ~ Twitter ~ YouTube ~ Tik Tok ~ Liketoknow.it