Kristin Lenz shares beautiful fireplace design ideas and seven things to consider when deciding how to build yours.
There are so many things to consider for your fireplace design. Each of the fireplaces I'm sharing today is sure to give you inspiration. The fireplace is just one stunning aspect in these gorgeous rustic homes. Click on the links to see full tours from many of the original sources. I was pinning away!
(Affiliate links are used for your convience. Read my full disclosure here.)
The first thing to decide, is between a wood burning or gas fireplace. If you want to burn real logs you can even do a wood burning insert that helps heat your home. Next, comes the fun part, but also some of the hardest decisions.
Type
There are so many styles and types of fireplaces to choose from. My friend Megan from The Cabin Diary has this amazing stove.
This one seems to almost be floating.
A traditional cabin stone fireplace with rustic cabinetry on each side is a look I love.
Facade
There are so many options for what to put on the facade of your fireplace. The surround can be rock, stone, slate or stucco; wood or metal.
I love the river rock of this fireplace shared in Cowgirl Magazine.
This sleek, black fireplace shared on One KinDesign gives a classy, modern look.
This gorgeous towering fireplace is from the pages of Mountain Home Living. I love the color variance of the stones and the simple stone mantel.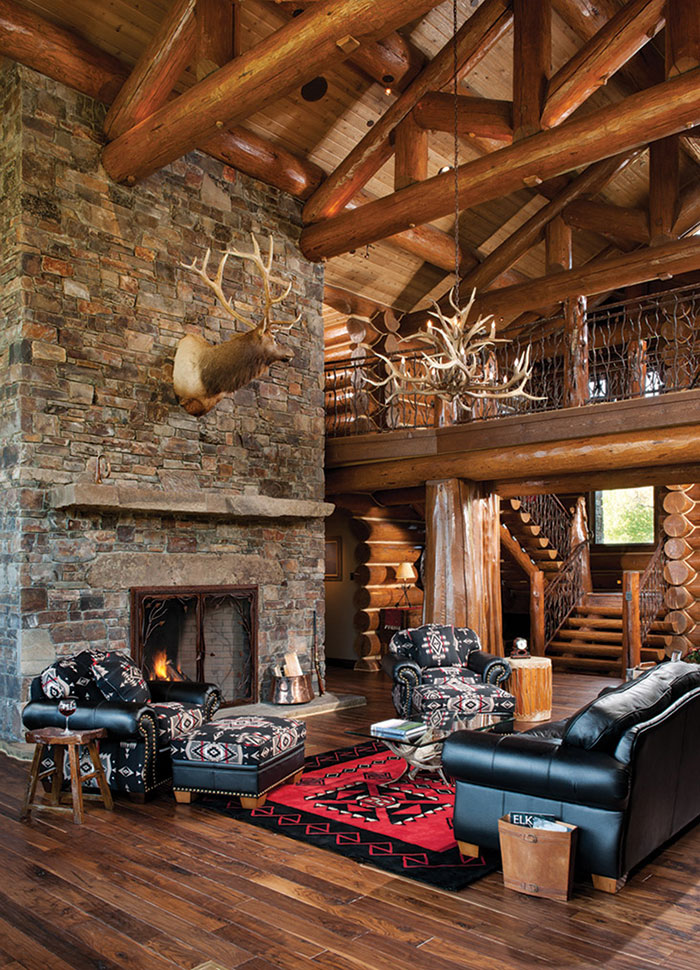 A few of my favorite things are in this fireplace photo shared by Trendy Home Decorations. I love the simplicity of the snowshoes hanging on the stucco. And logs for the fire lined all the way up the side to the ceiling is the perfect way to take something natural and practical and turn it into a work of art. We have been doing this on the sides of our fireplace this year and love the look!
The mix of wood and metal running vertically above this fireplace compliments the vaulted ceilings of this stunning cabin.
Size and Shape of Opening
Openings for the fireplace can be rounded, square, long and rectangular
Hearth
You may decide not to have a hearth like this beautiful fireplace shared at Cabin Living, but to have your fireplace go straight to the floor. Check with your architect and builder on local codes.
How cozy is this raised hearth with throw pillows to sit near the warmth?
Mantel
Our mantel is affectionally called the "breadstick" at our house. It's carved, twisted wood gives a great deal of character to this feature.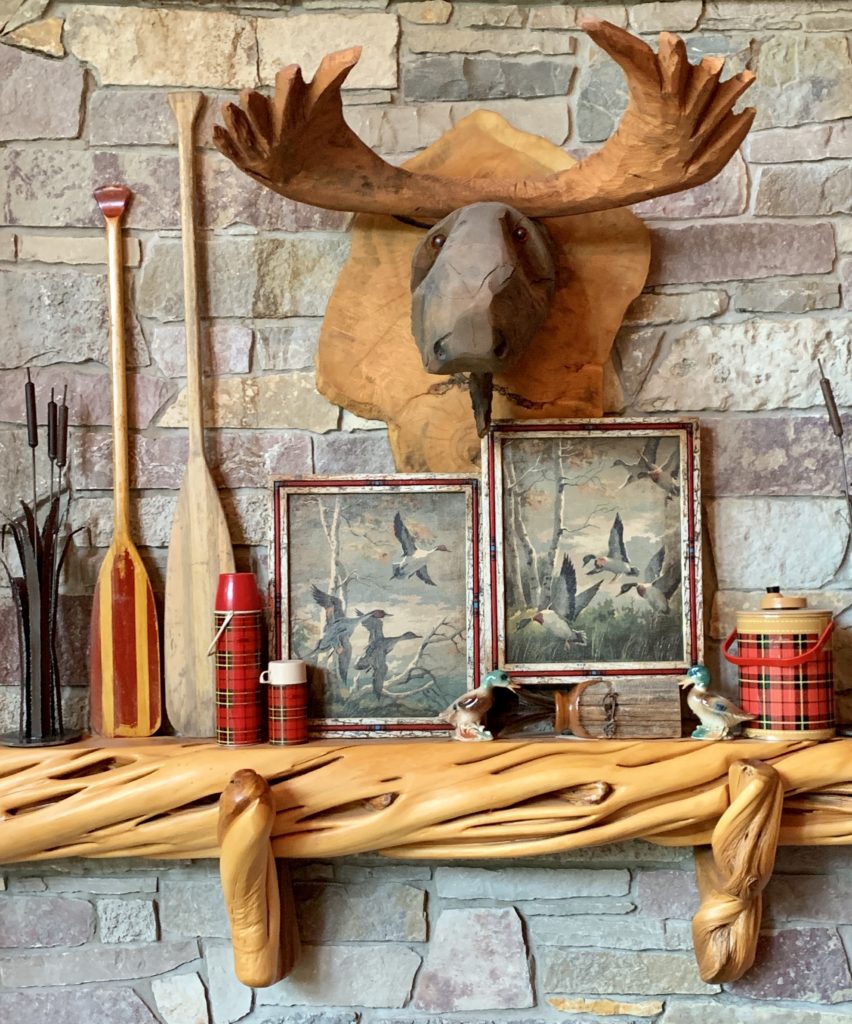 This rough hewn wood beam is a perfect rustic addition to this fireplace.
You can even choose to not have a mantel at all like this photo shows.
This stone mantel is partnered with matching stone pillars below on this breathtaking fireplace shared by Canadian Log Homes.
Accessories
From fireplace screens to tools and wood caddies. There are so many choices to fit your style.
Placement
One of the coziest places to have a fireplace is in the bedroom! We have a gas fireplace in our bedroom and we love turning it on to warm up the room while we are getting ready for bed. This is a beautiful bedroom fireplace.
How about a fireplace in the bathroom? This is pure bliss!
A fireplace in the dining room is such a great idea! No one would ever want to leave the table with this kind of ambience.
I dream of having a fireplace in our sunroom/screen porch like this one.
There are so many beautiful ideas for outdoor fireplaces. See more on my Pinterest board.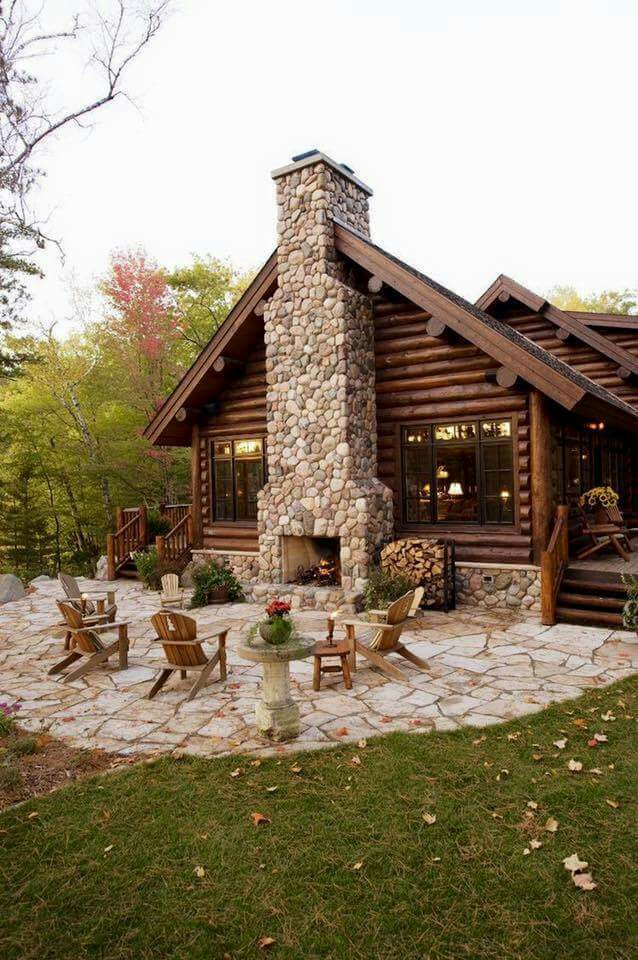 No Fireplace?
If you don't have a fireplace, but love the look, make your own. Find a new or antique mantel and fill it with candles, books or logs. You could even put an electric fireplace inside.
FOLLOW ALONG
Instagram ~ Facebook ~ Pinterest ~ Twitter