Kristin Lenz gives recommendations for six books for parents, teachers and mentors of teens. Get a deeper understanding of how teenagers think, be prepared for what's ahead and get strategies that work.
As the parent of five children from college down to elementary school, I have been thinking, reading and learning about how to be a better mom for over twenty years. Before becoming a parent, I was a fifth grade teacher who, in the same way, was always searching for insight on how to reach my students. I wanted to teach them and impact them in a positive way.
Our local middle school teachers started a book club to read along with parents six books throughout the school year. These selections have been full of amazing information based on the science and research of how teens' brains work, what they need (lots of sleep!!), why they do what they do, how to communicate with them and when to worry.
Any of these books, even when aimed at a specific gender, are worth reading. You can get something out of it whether you have sons or daughters. I have three boys and two girls, and found valuable information for each of them in all the books.
(Affiliate links are used for your convience. Read my full disclosure here.)
I think one of the most informative reads is The Teenage Brain. The amount of research being done on the brain is fascinating! This book helps you understand the WHY behind teenage behavior. It gives you a clear understanding of the needs of teenagers to help them develop appropriately and have realistic expectations.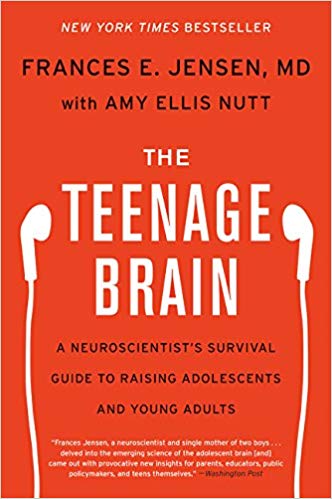 I picked up Real Boys a few years ago and reread it for the book club. Dr. Willam Pollack helps dispel the myths our culture has around boys, such as all boys are aggressive or they shouldn't cry.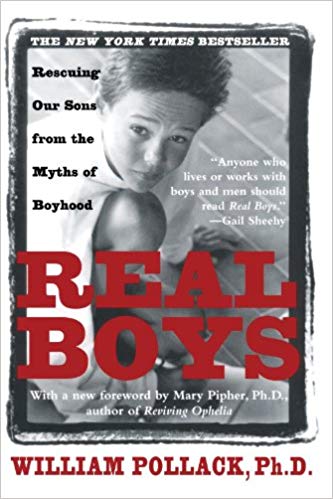 Under Pressure was one of the four books I chose for my White Arrows Home Book Club this month. You can read along with me! At the beginning of each month I share what I'll be reading. Subscribe here to get the notifications. It was an amazing read, full of insight into the epidemic of stress and anxiety in teenage girls.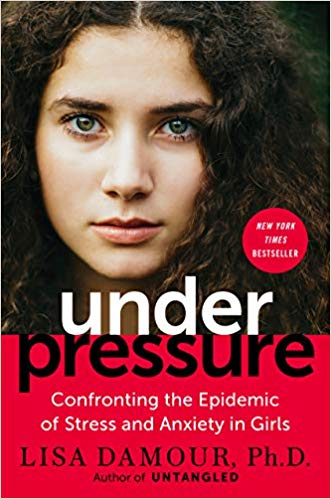 Do you know a boy who is underperforming? Is he accused of being lazy? In He's Not Lazy, Dr. Adam Price explains how many boys are afraid of failure and so don't even try. Strategies for helping teenage boys believe in themselves and become empowered fill this must read.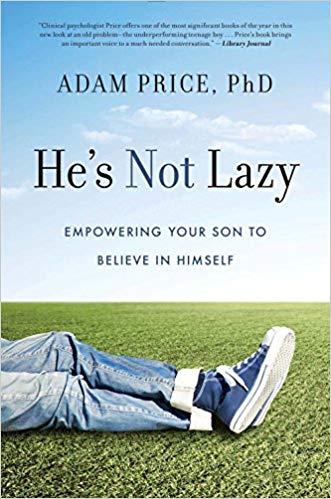 Untangled is another book by the author of Under Pressure. Dr. Damour helps give parents a framework to guide their teenaged daughters through seven transitions into adulthood. Parting with Childhood, Contending with Adult Authority, Entering the Romantic World, and Caring for Herself are a few of the stages she discusses.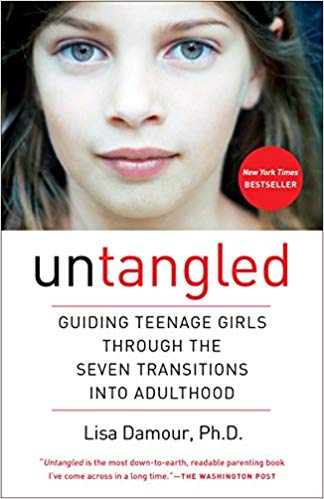 Ana Homayoun provides strategies developed from her own work as an Academic Counselor to That Crumpled Paper Was Due Last Week. She shares ways to help boys set goals for success, learn how to study, and develop organization skills.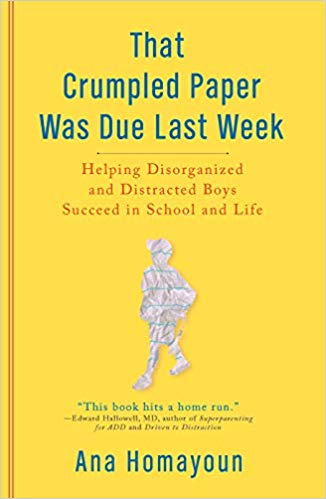 Follow this link to see all my book recommendations and favorite reads.

FOLLOW ALONG
Instagram ~ Facebook ~ Pinterest ~ Twitter