I'm thrilled to be joining a talented group of bloggers sharing their homes for the Brilliant Colors of Fall Home Tour hosted by Mansa This is Simplicite and Kelly of The Tattered Pew.
(Affiliate links are used for your convience. Read my full disclosure here.)
If you are coming over from Noting Grace, don't you just love my friend Jen's home? She always inspires me so much and I know she did you too! You can find a full list of all the blogs and links participating at the end of this post. You won't want to miss a single one!
I'm excited to welcome you now to The Northwoods of Wisconsin where I'm sharing some of my favorite elements of Fall decor.
Throw Pillows
I love adding throw pillows in the colors and patterns of Autumn. They show the greens, golds, oranges and reds that reflect the colors we will see in the woods right outside our windows.
I love this needlepointed pumpkin pillow and pairing with a fur lined plaid pillow makes it even better. Try layering a few pillows together on a chair, throw a blanket over the arm or ottoman. Even add a book or game. Just these simple touches will make spaces so much more inviting.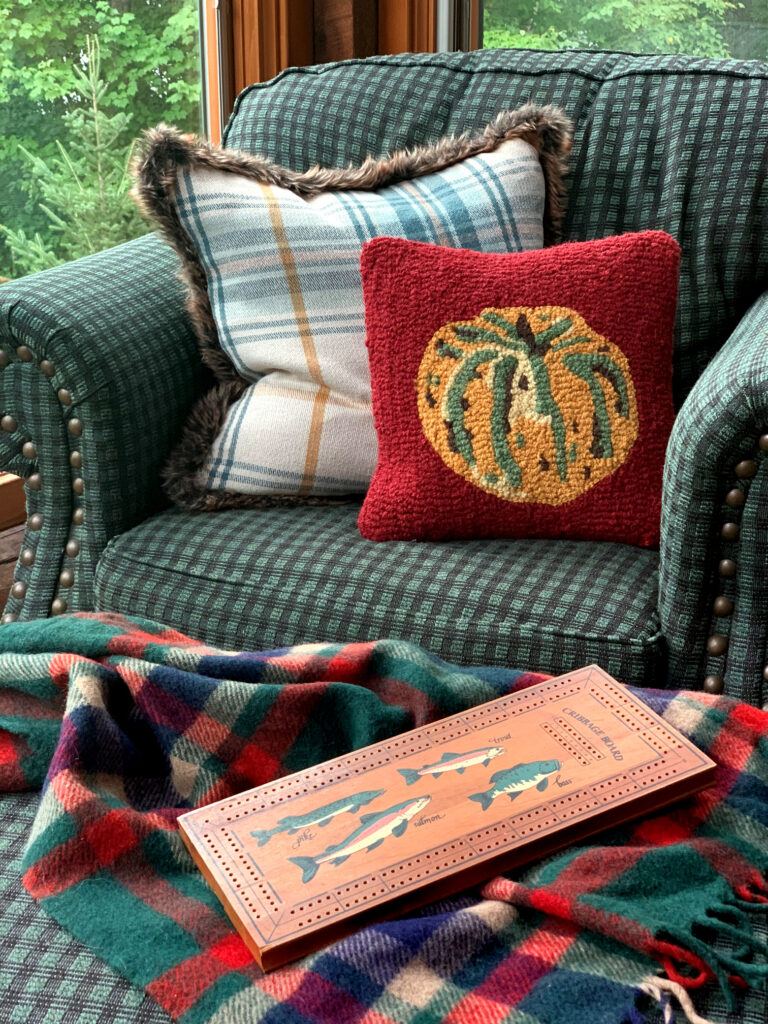 A favorite pillow, blanket and book are even more cozy with a candle nearby for Fall ambiance.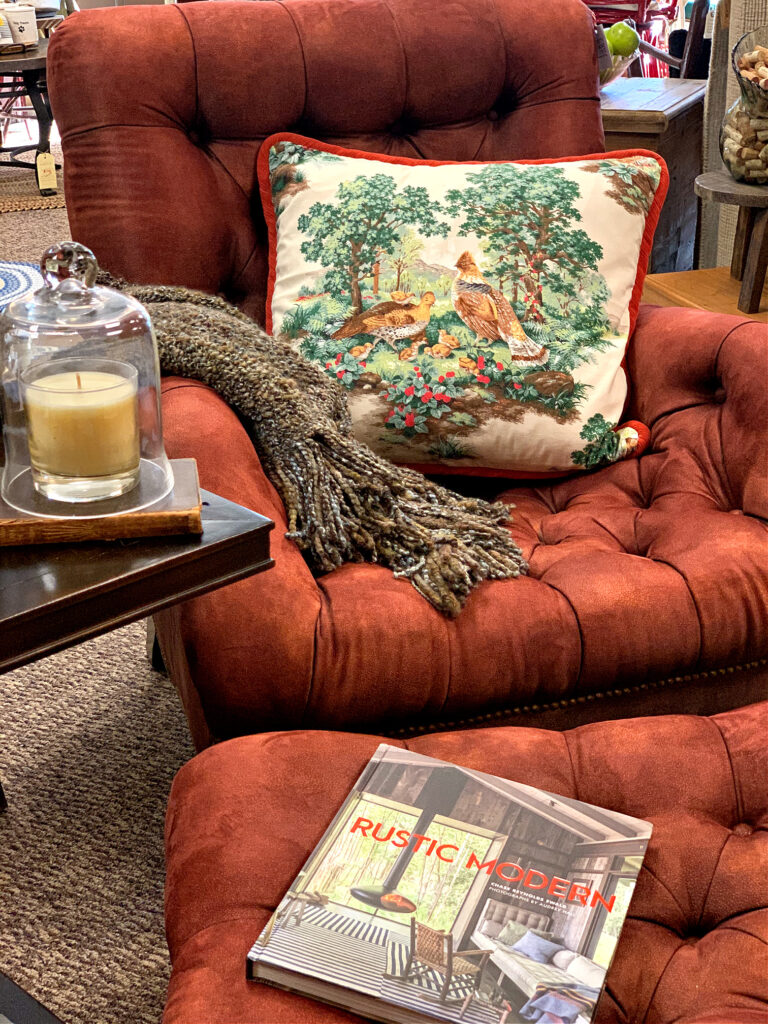 Hunting Decor
My husband and son are hunters, as are many here in The Northwoods. Our freezer is full of their deer, goose, turkey and other meat from their hunts. It is fun to learn to prepare meals showcasing the game. I love to add hunting decor elements into my decor in the Fall.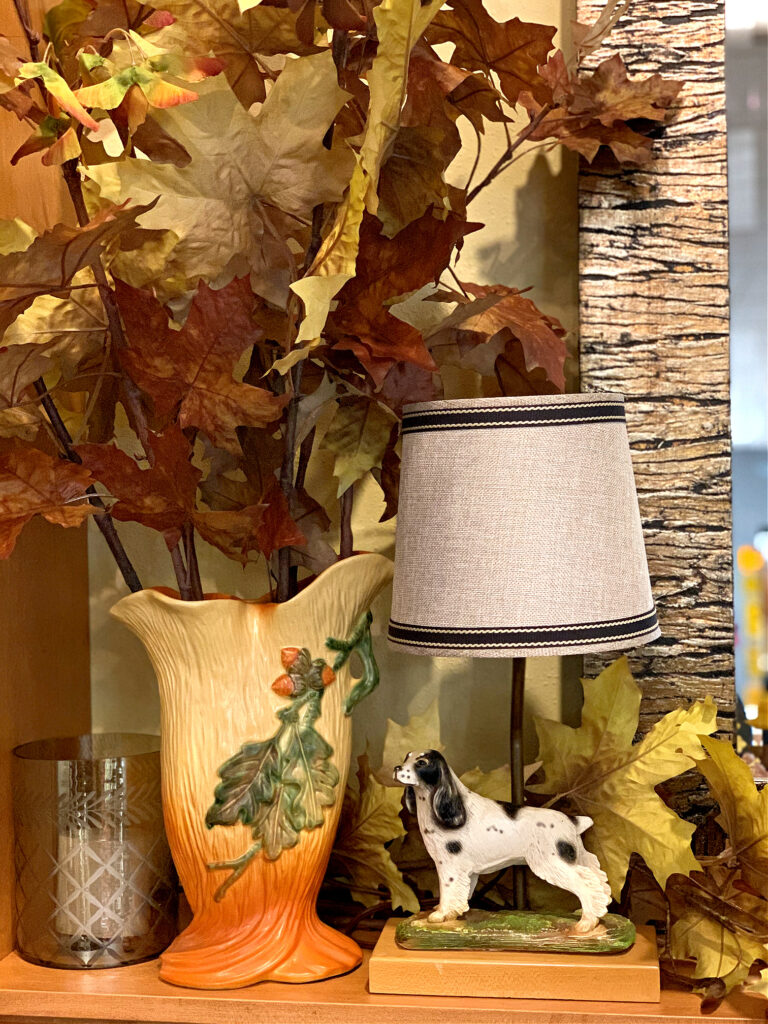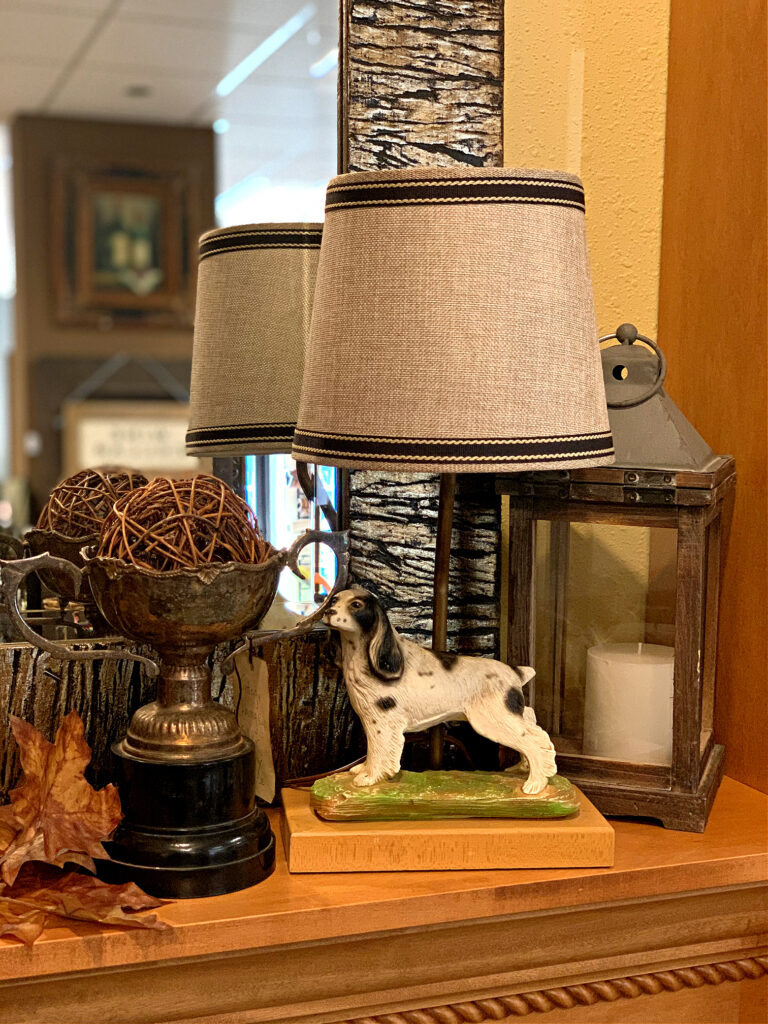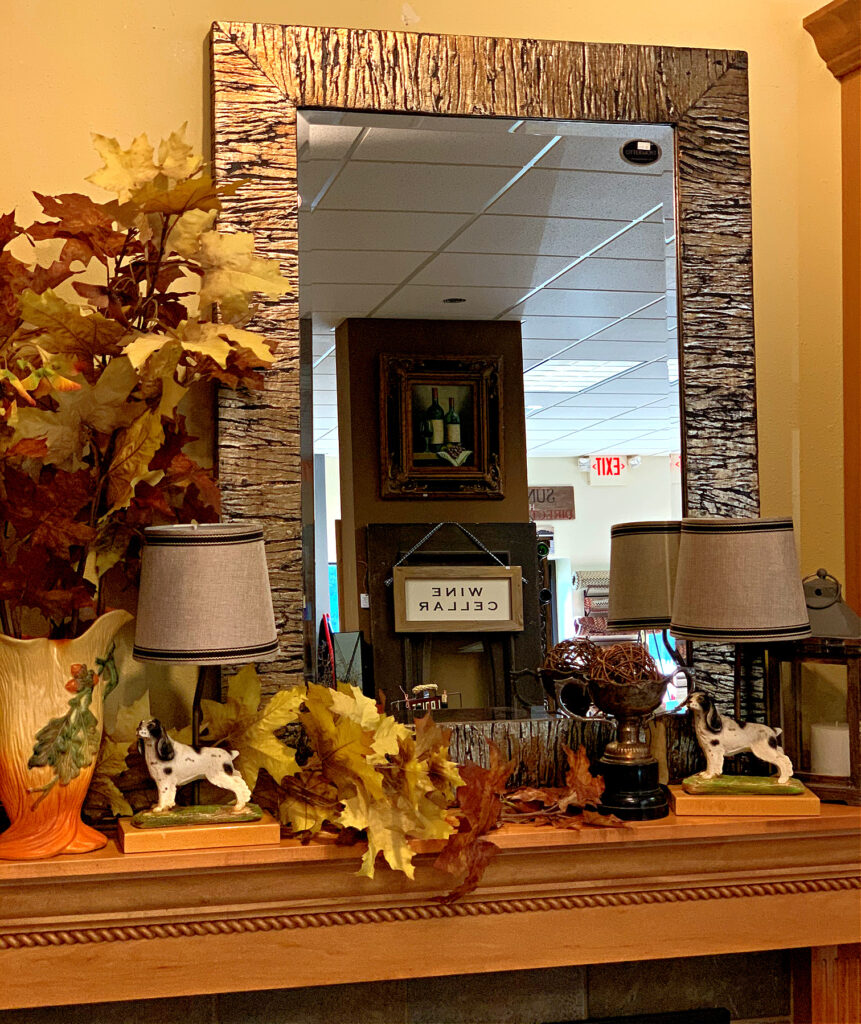 A Few Favorite Game Cookbooks


Feathers
Pheasant feathers are one of my favorite things to decorate year round, but especially as soon as the weather starts to cool off transitioning into Fall.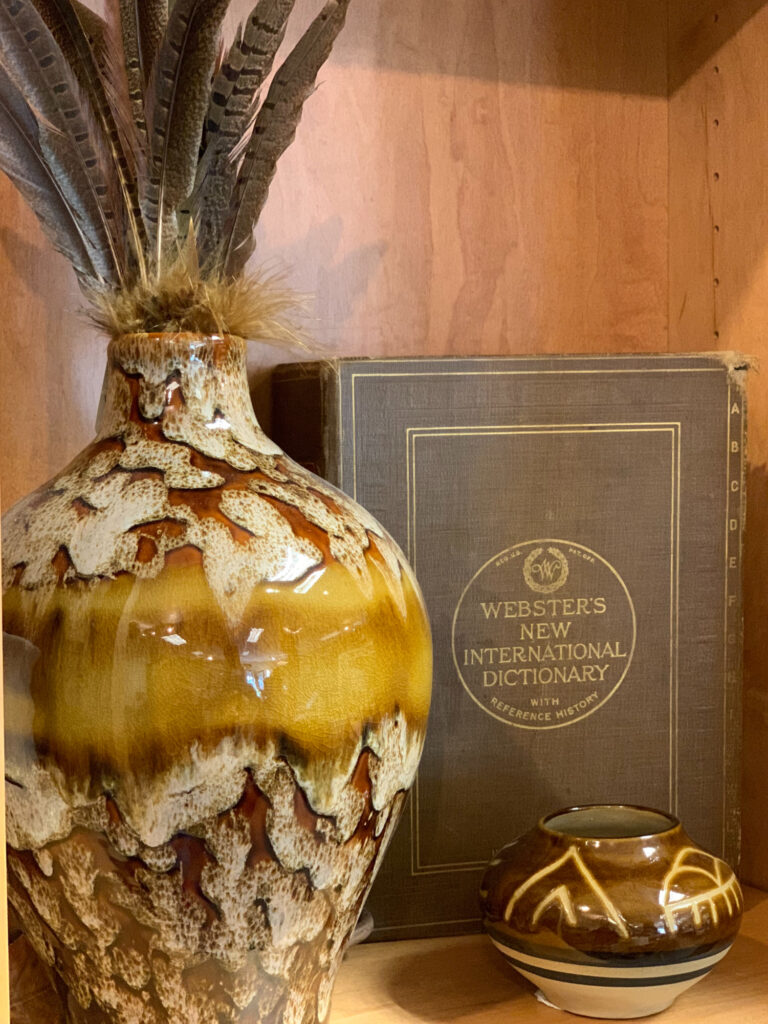 Stacks of books, a feather print and some gorgeous bookends are simply perfect for Fall.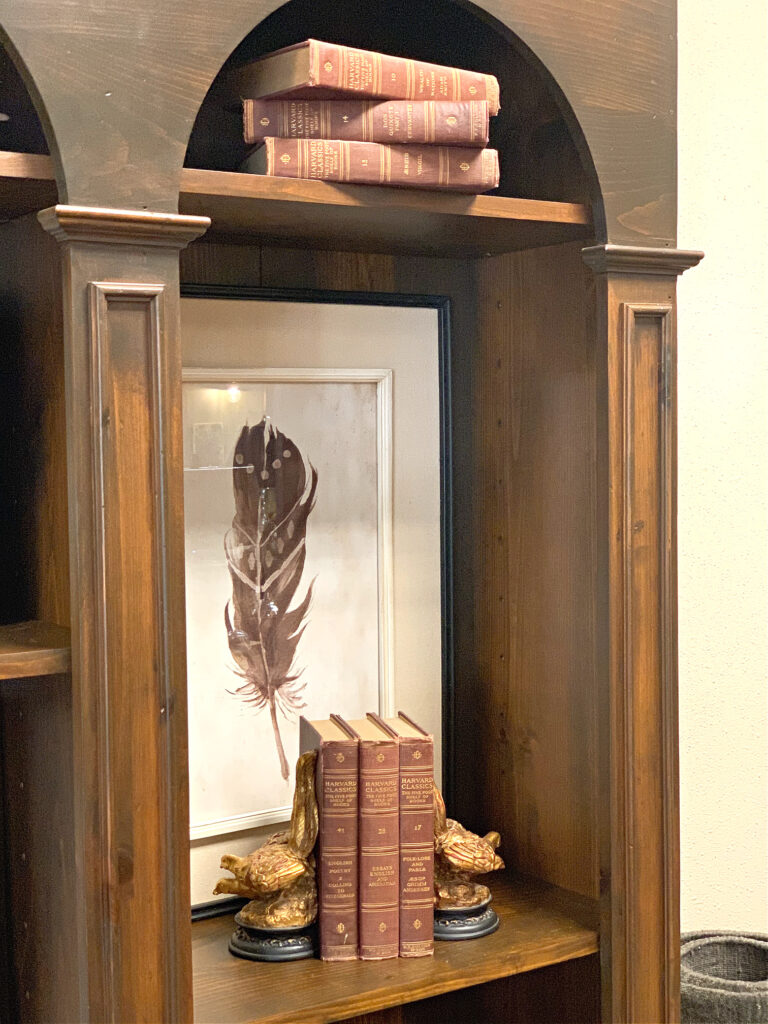 I love decorating with ducks too.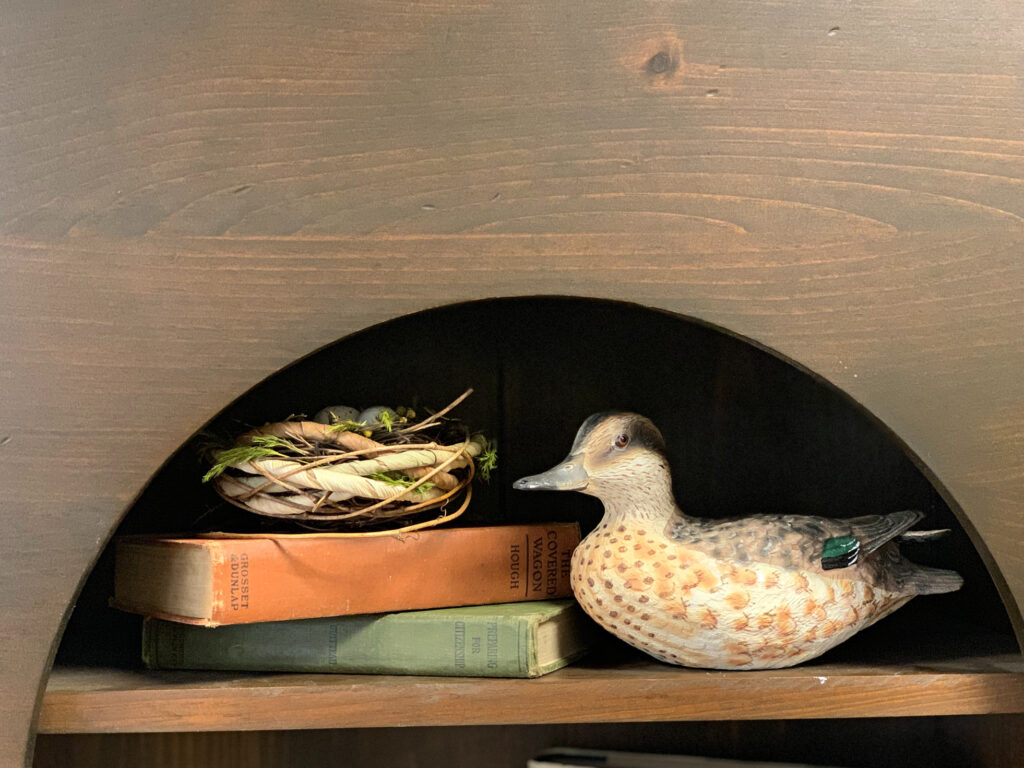 Cushions
I have several friends that use slipcovers to give their homes a cooler look in the Summer and then remove them for their darker prints in Fall and Winter. I love the pattern on this Rattan seating!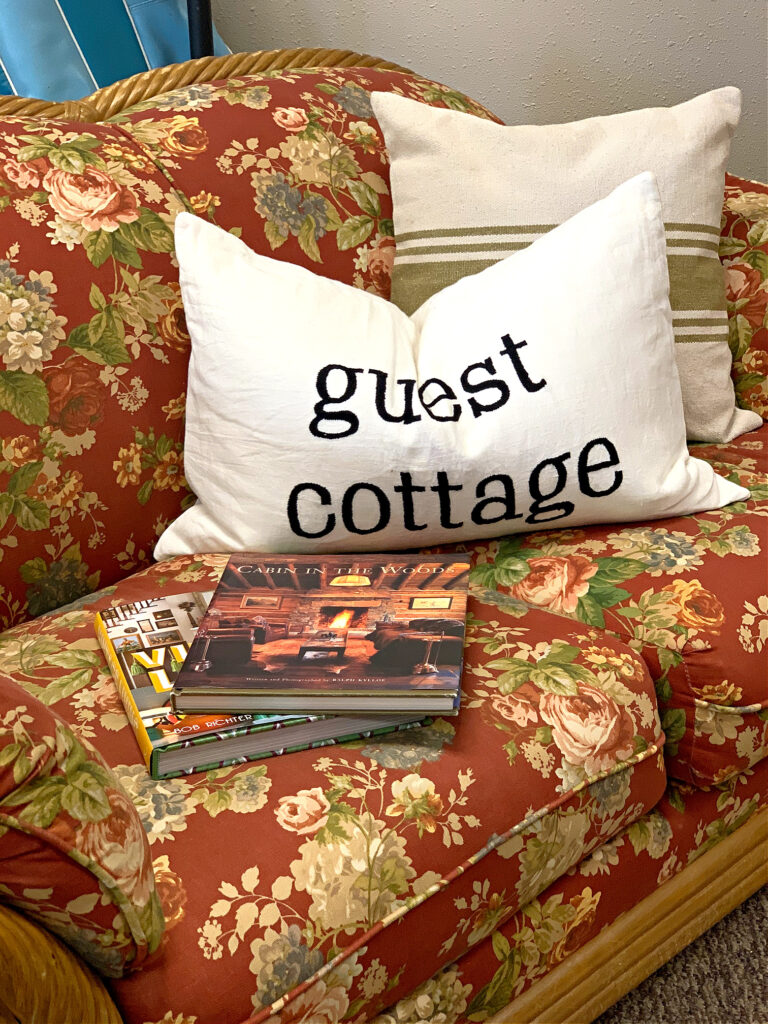 Pumpkins, Acorns, Pinecones
I love filling all kinds of containers like this urn with faux pumpkins, guards and pinecones.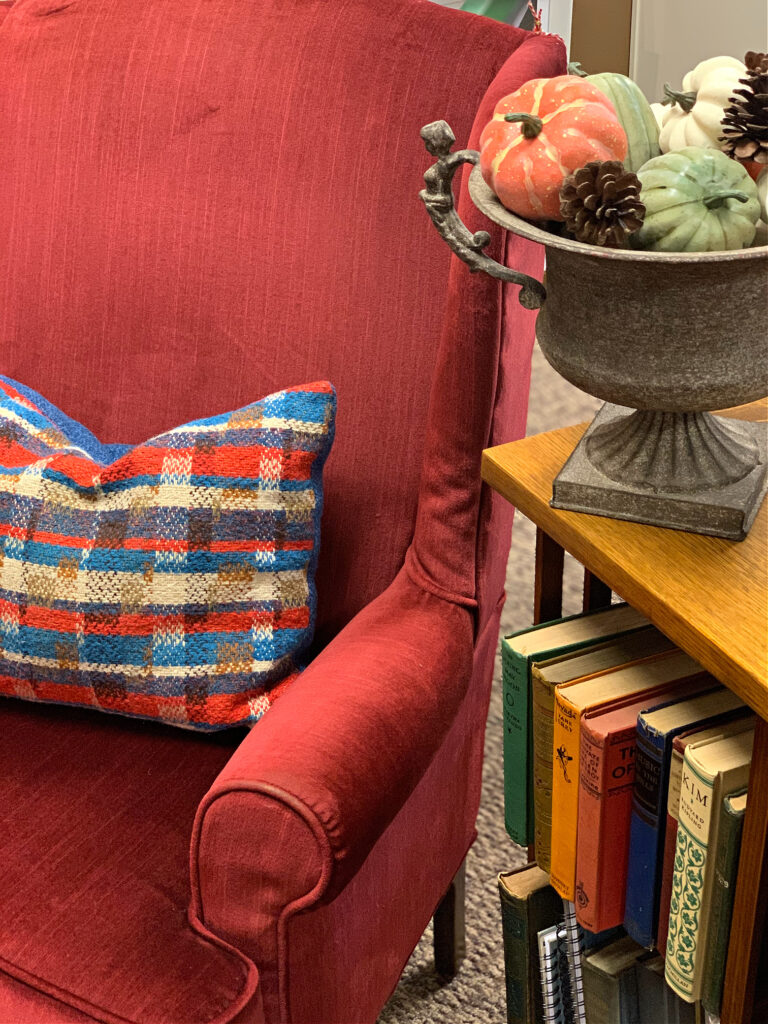 This little dish I filled with wooden acorns. I love how natural and simple they are with the Fall colored books nearby. Try pulling out gooks in seasonal colors to enhance your decor.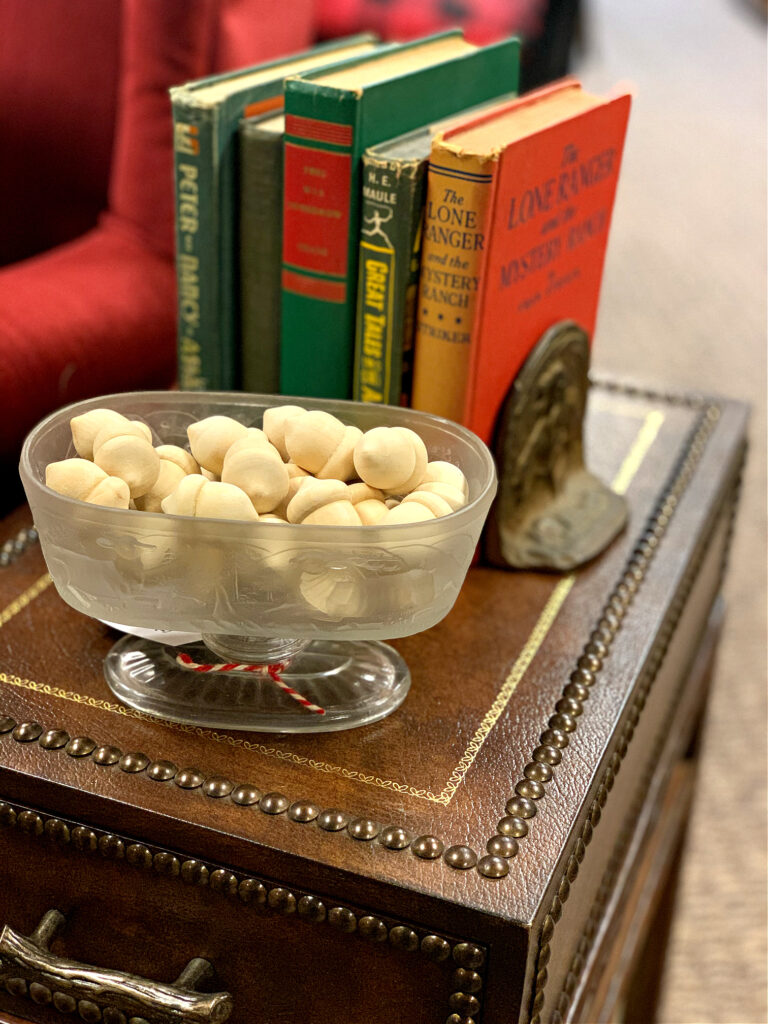 These acorns are a beautiful contrast in neutral.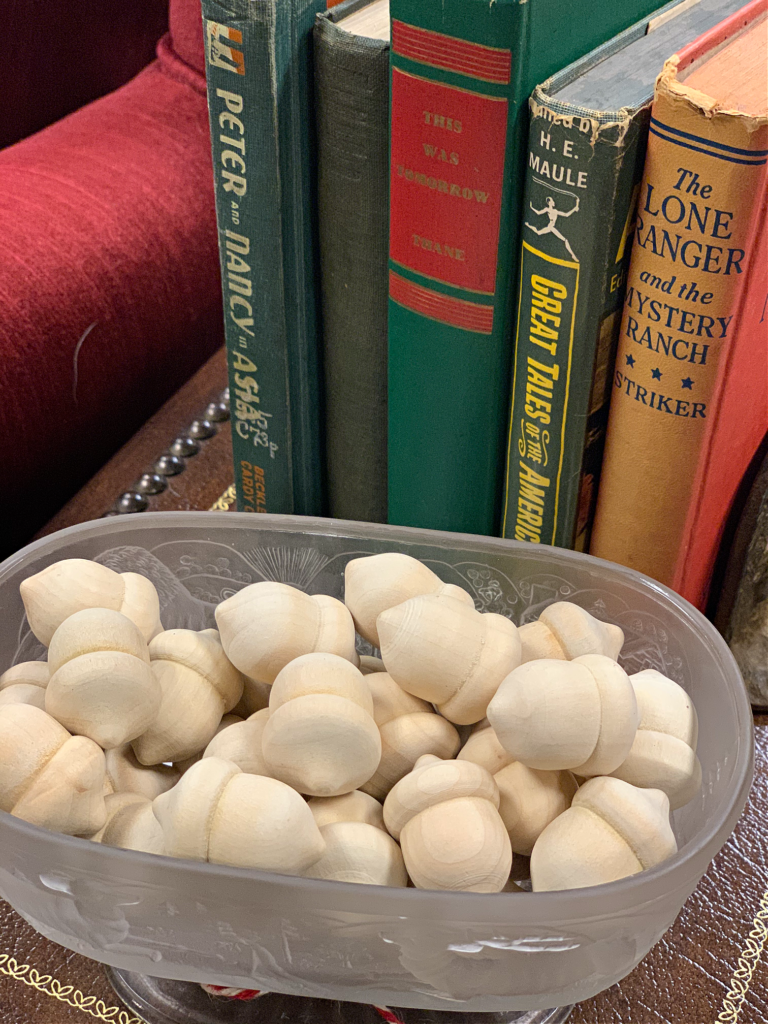 These velvet pumpkins are so beautiful and I love them in the blue and white.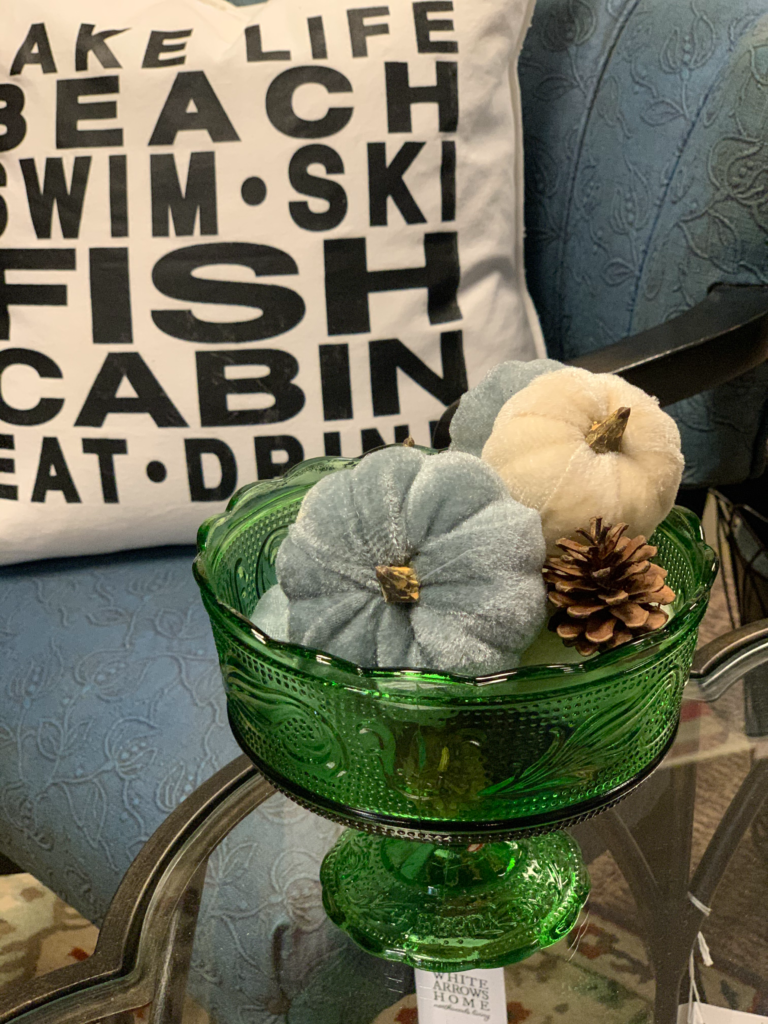 Deer
It goes back to the hunting season, but I love to use antlers in my decor. I use them all year long, but they get center stage in Fall.
I also love decor like this pottery that has deer or elk on it.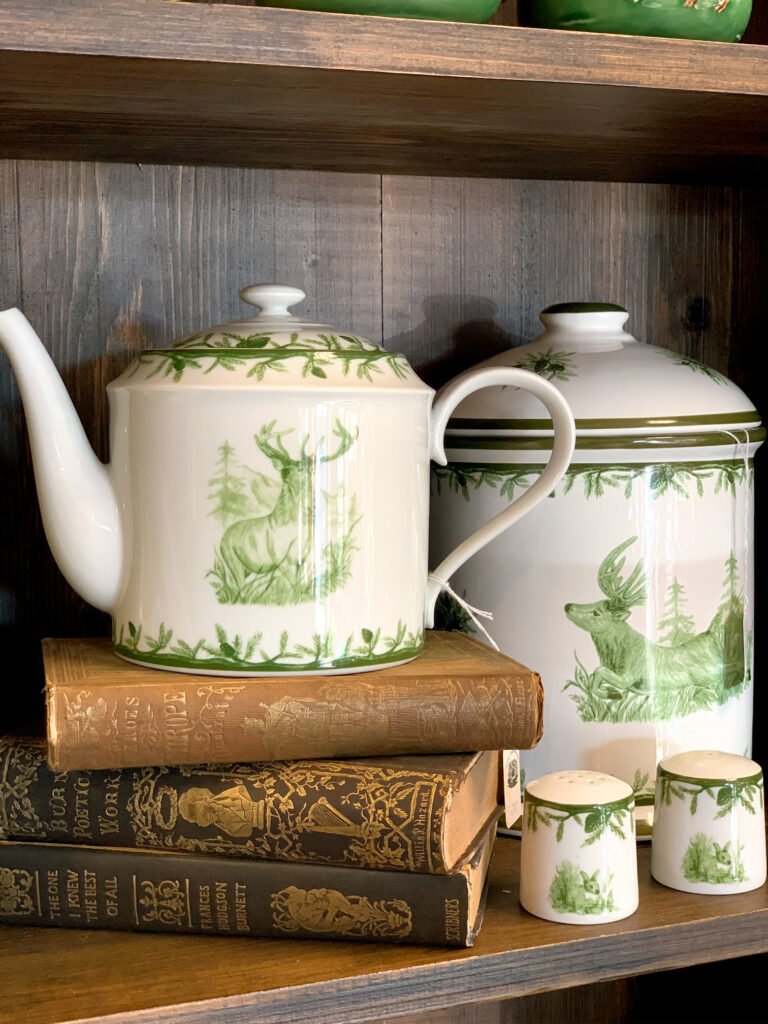 Paint by Number
There are so many fun prints to find of old paint by numbers that show ducks or deer, geese and Fall leaves. A few deer pillows and antlers are perfect additions.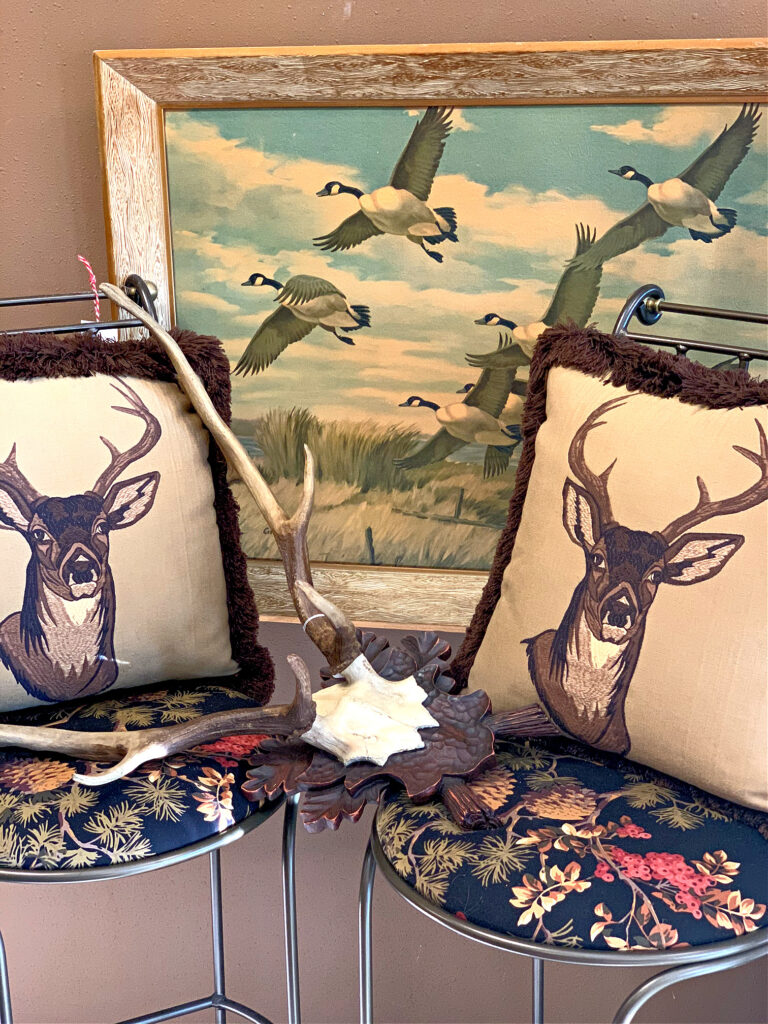 Arrows
I love mulitcolored arrows in decor in the Summer. They are a nostalgic throwback to Summer Camp. But they are fun in the Fall as well.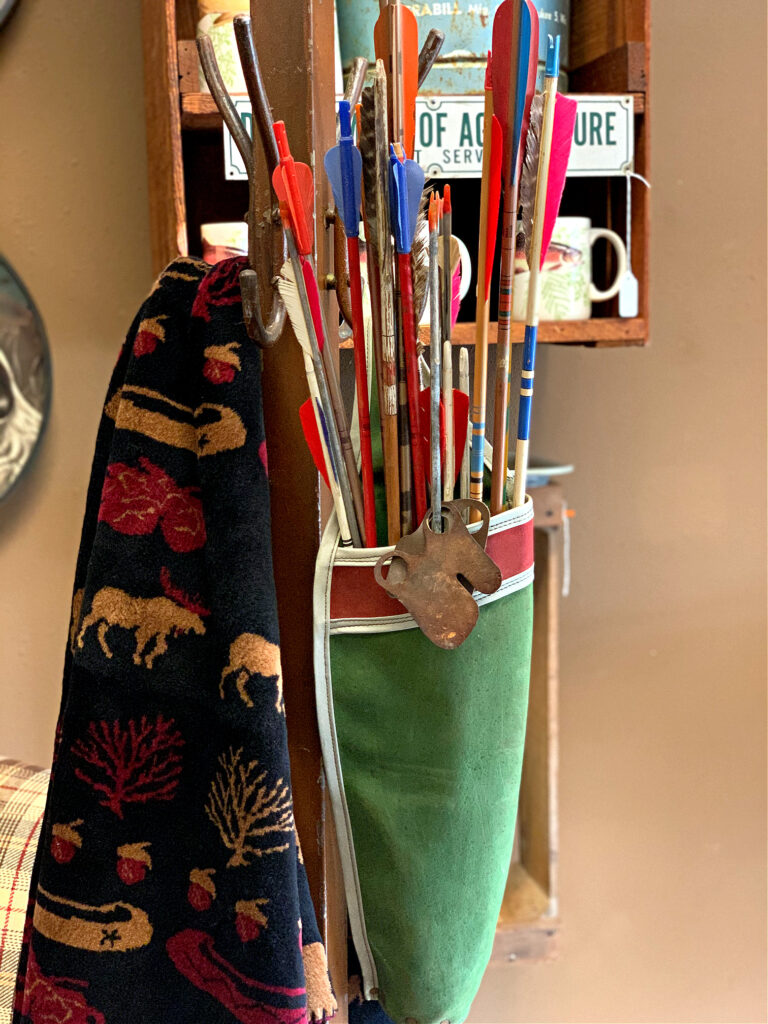 It's fun to add caps to your deer mounts! And I love arrows displayed in a vase, trophy or thermos.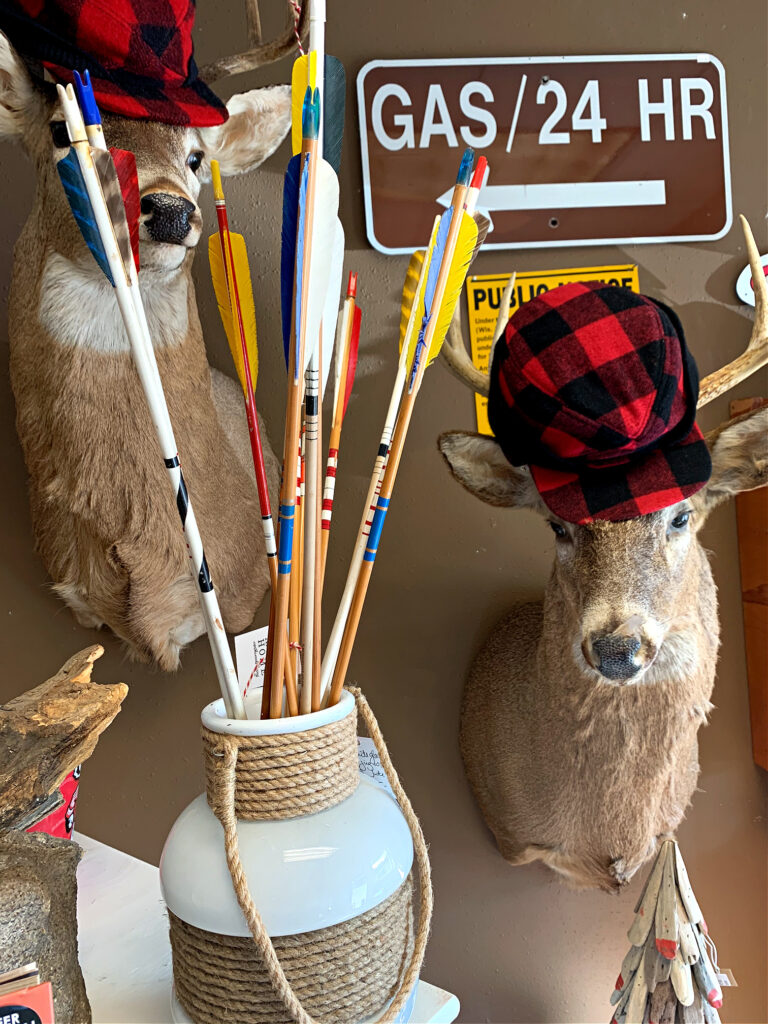 I hope you have found lots of inspiration for your Fall Decor! If you love my style, be sure to stop in and shop at my store, White Arrows Home, in Minocqua, Wisconsin. It's full of vintage, antique and new home decor and accessories. If you can't make it to Minocqua, you can shop on line or DM me what you are interested in if you see it in a photo or on IG stories.
Next on the tour you will be heading to my friend Tanya's Canadian lake home! I always love seeing more of her home, it's amazing!
Take the Tour


Sharing with me today…
Friday
Up To Date Interiors // Simply Styled Inspo. // Love Create Celebrate


Noting Grace // White Arrows Home // Dans Le Lakehouse// Casa Watkins Living
And sharing the rest of the week…
Monday


Sweet Pea // The Tattered Pew // My Thrift Store Addiction
Shiplap and Shells // Stone Gable // Dabbling and Decorating
Tuesday

The Happy Housie // The Aspiring Home // Mint Candy Designs
This Is Simplicite // She Gave It A Go // Vintage Society Co.
Wednesday


Worthing Court // Kate Pearce Vintage //
A Blue Nest // Caitlin Marie Designs // Inspiration For Moms
Thursday


Aratari At Home // My Wee Abode // Midwest Life and Style
Simply2Moms // Stacy Ling | Bricks 'n Blooms // Open Doors Open Hearts
FOLLOW WHITE ARROWS HOME


Instagram ~ Facebook ~ Pinterest ~ Twitter ~ YouTube