Easter Tablescapes from top home decor bloggers to brighten your Spring.
(Affiliate links are used for your convience. Read my full disclosure here.)
I'm so excited to be joining some talented ladies, both on Instagram and our blogs today, for The Bunny Hop Tablescape Tour. Bloggers from Vermont, New Jersey, North Carolina, Wisconsin and Washington are bringing you inspiration from across the country. You can find a full list of participants and links at the bottom of this post. Then head over to Instagram to see more friends joining us from Maine, Pennsylvania and Ohio!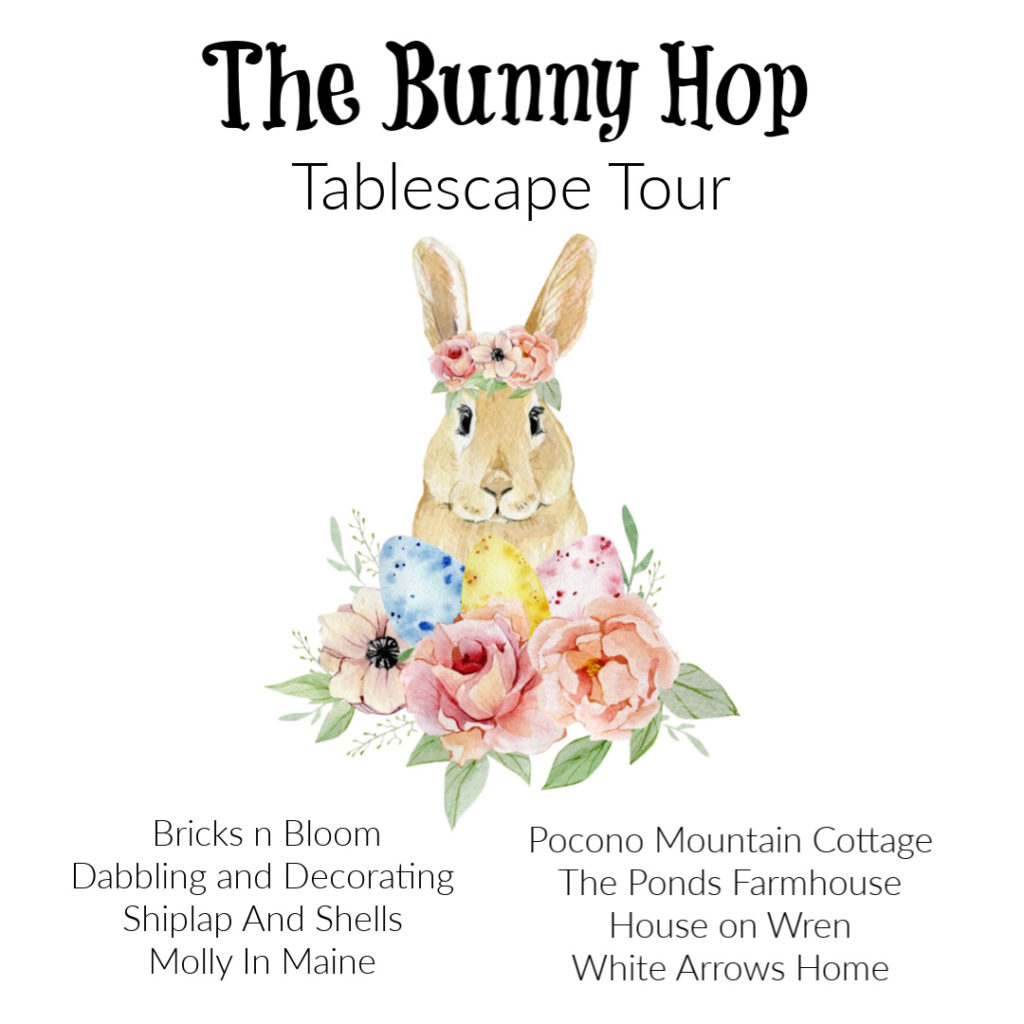 If you are new to White Arrows Home, welcome! I'm so excited to have you visit our lakeside log cabin home in The Northwoods of Wisconsin. My blog is named for the White Arrow signs that point your way throughout our area. Our cabin is called Camp Paradise and it truly is that. I am passionate about styling my home to be inviting to friends and a retreat for my family.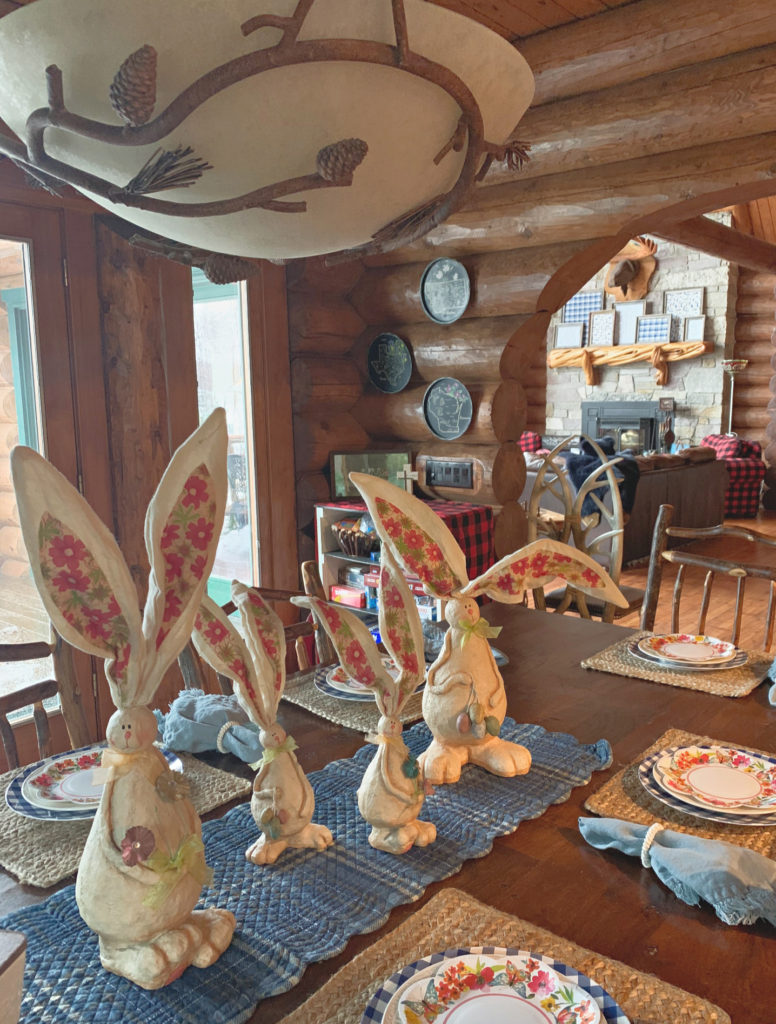 These woven placemats from the Better Homes & Gardens series were the foundation for my pacesetting. For under $3 a piece they hold up beautifully. I've used them often over the past two years.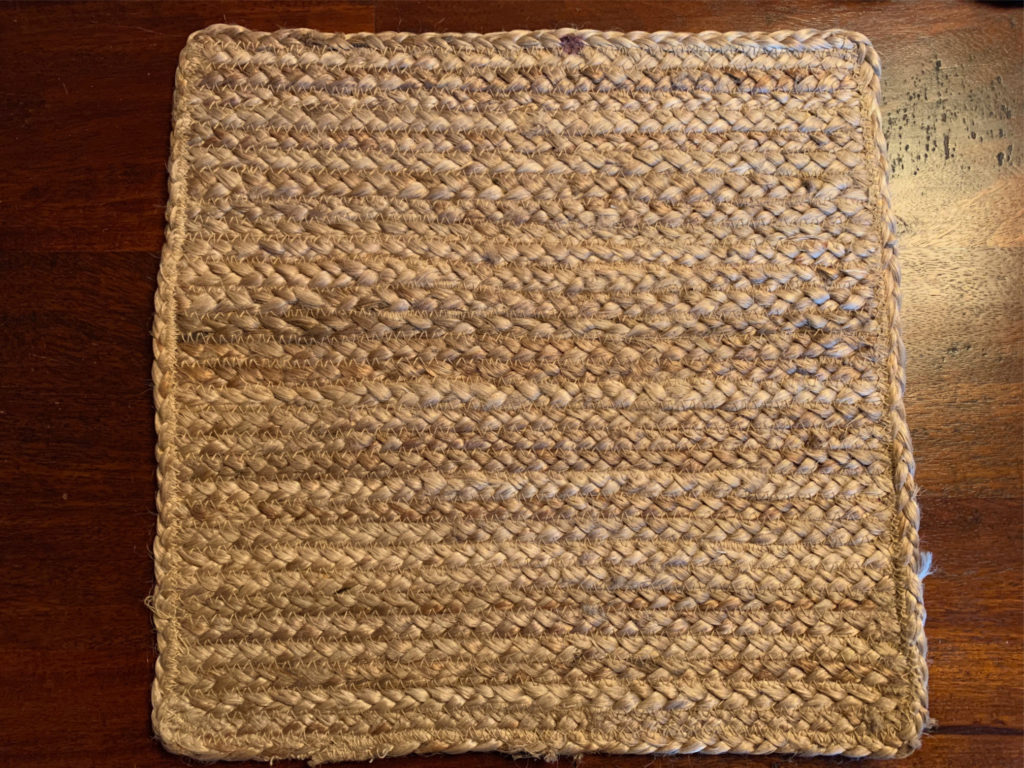 Next, I used blue gingham melamine plates I found at Walmart last Summer. Here are some similar dishes I found on line.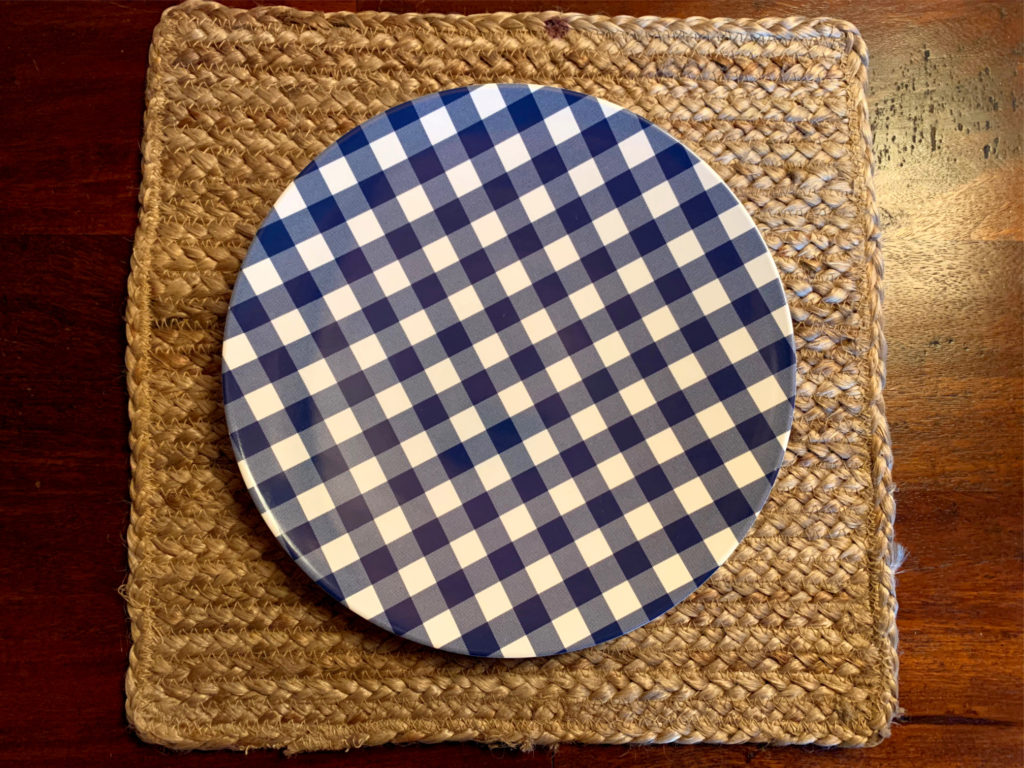 Then, I layered my Mikasa Italian Countryside salad plates. These dishes were from my wedding registry and I still love them so much because they work well with everything!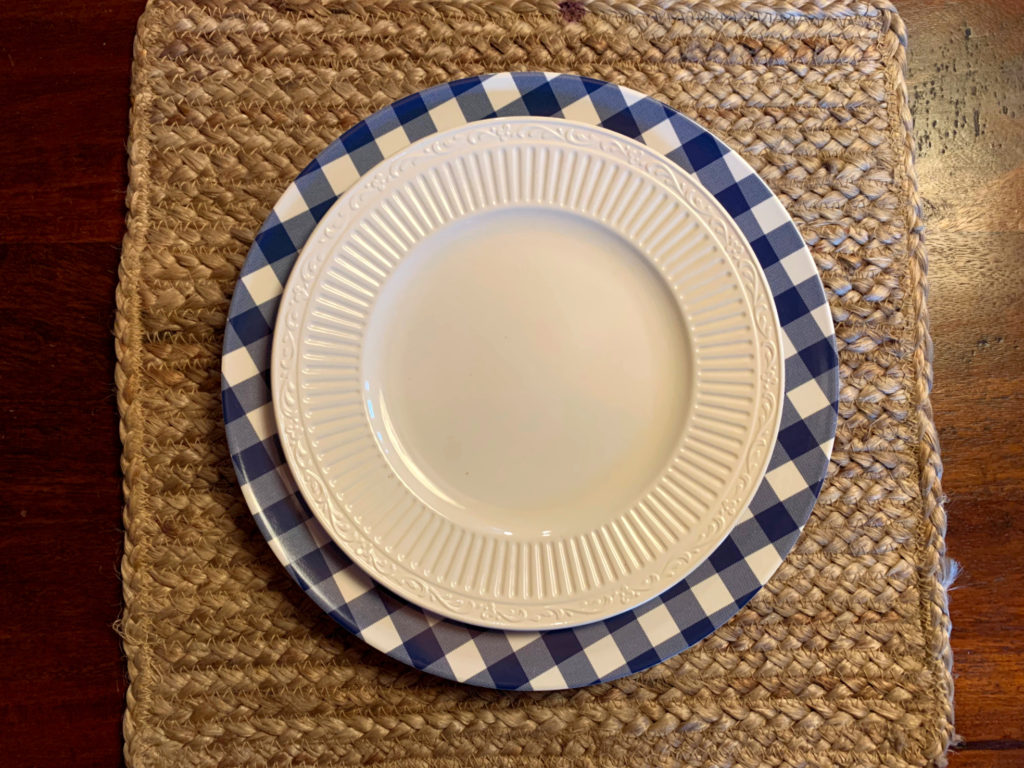 Both the gingham and white dishes I use in other seasons as well. To give an Easter seasonal touch I bought a pack of paper dessert plates from Dollar Tree. So for $1 I can instantly update each place for Spring.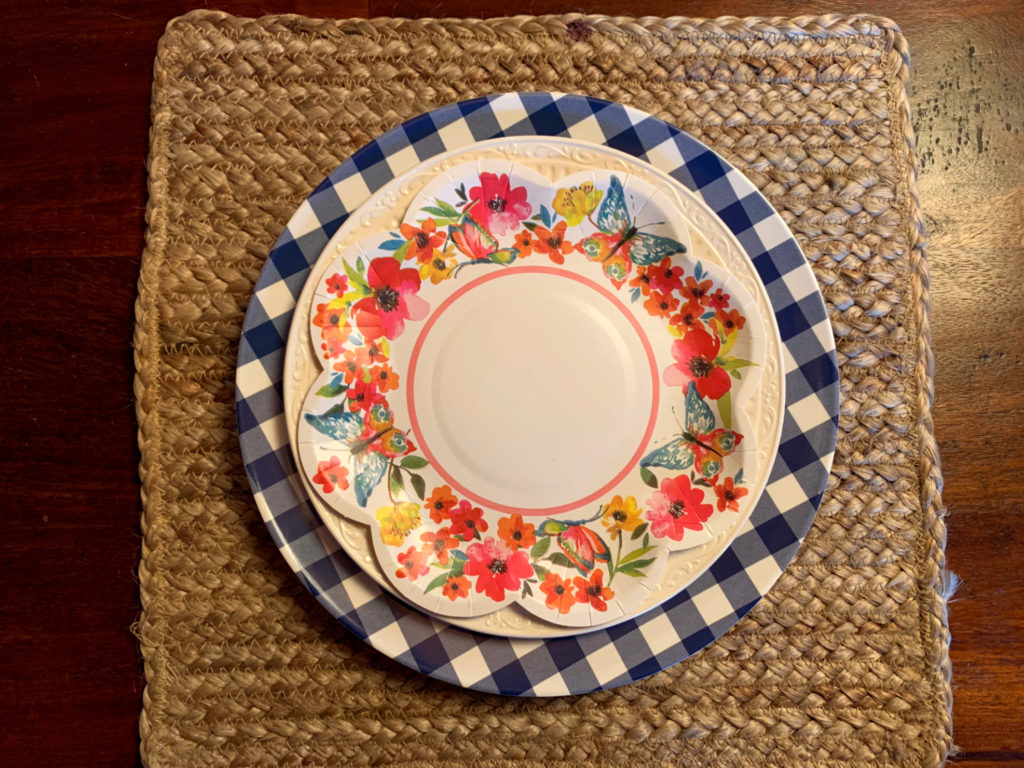 Last week my 13 year old daughter and I did a project to make these rope napkin rings. You can see the DIY tutorial in my YouTube video. I had found similar napkin rings that I loved in a store, but they didn't have enough for our whole table so I decided to make my own.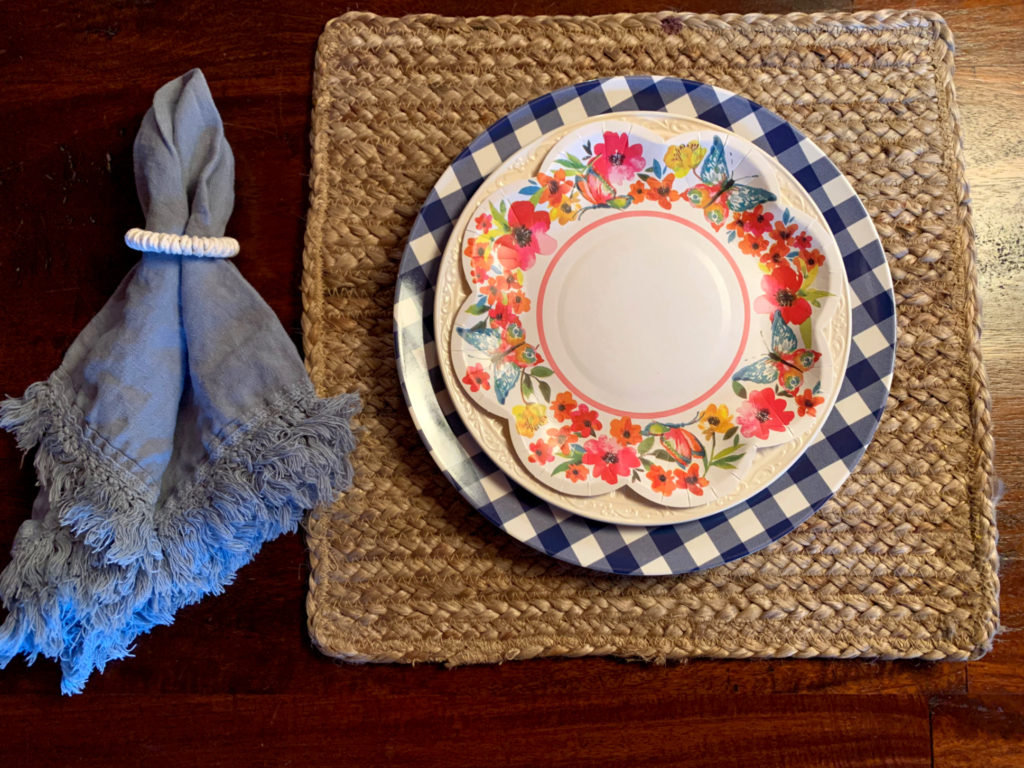 They work so beautifully over my blue napkins. I love the fringy ends of these napkins.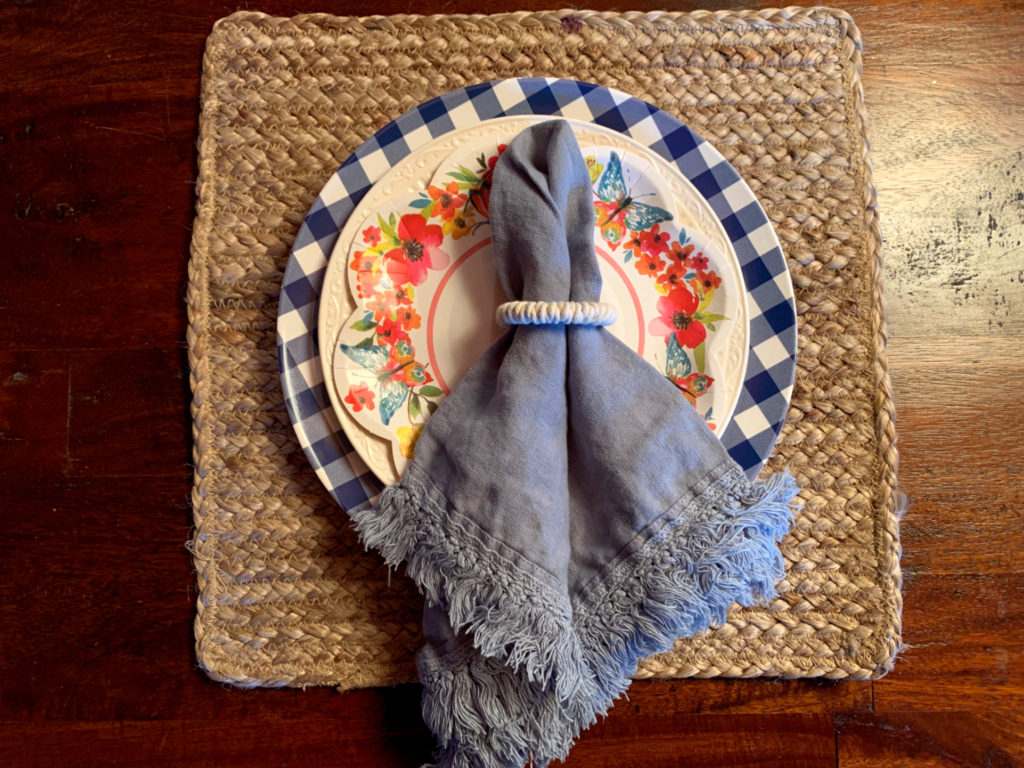 The inspiration for my table came from the blue runner I found at a local gift shop a few years ago. When I decided to decorate with blues for Spring this year I wanted to coordinate my table too.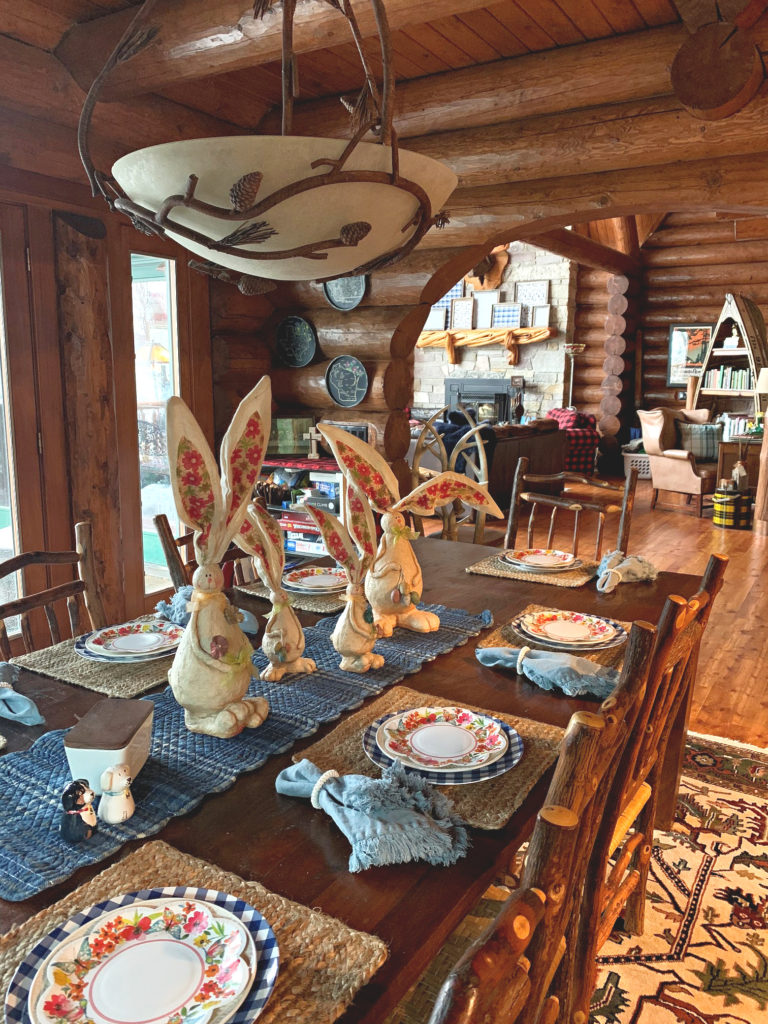 You can see more my Spring mantel and how I made filled these frames in this post.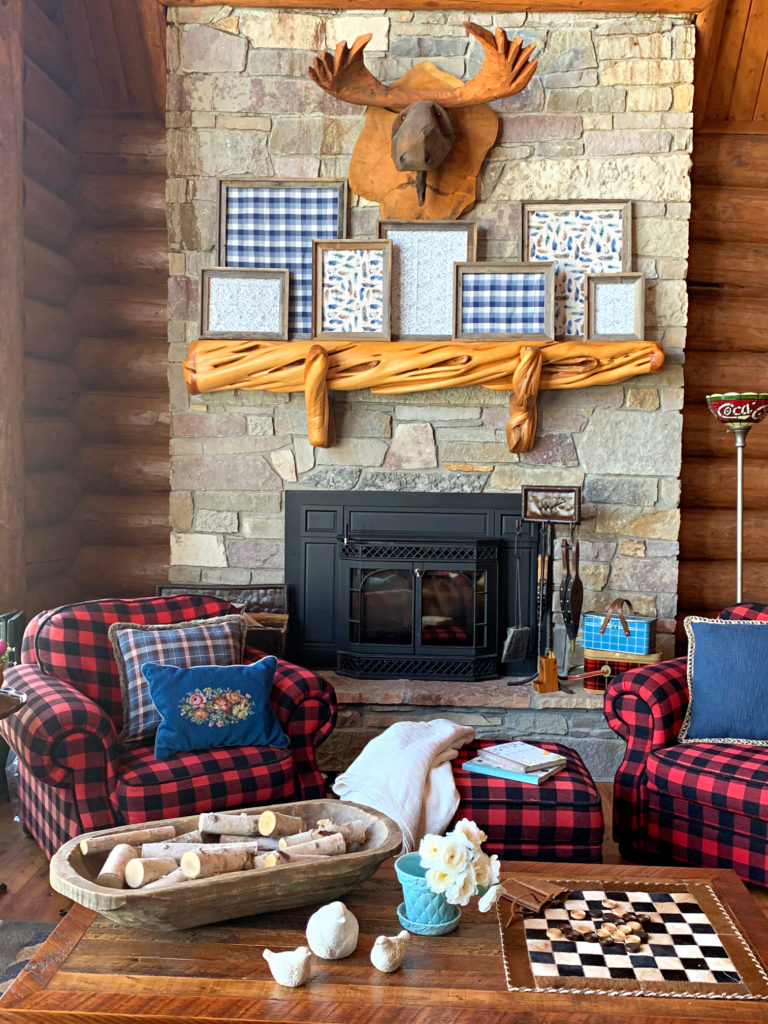 These wired eared bunnies I have probably had for close to 10 years at TJMaxx. So many things I buy are items I will use for a long time and just layer in new things. They are one of my kids' favorite things for me to pull out each Easter.

Get the Look


Thank you so much for joining me at Camp Paradise! If you are not a regular visitor, I hope you will subscribe and stick around! We have a lot of fun here in The Northwoods!


Enjoy the beautiful tables of my friends on the tour! While we are unable to travel outside our homes, enjoy this virtual tour from coast to coast. You will be so inspired.
Follow the Tour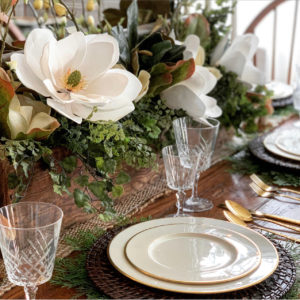 Bricks n' Blooms in New Jersey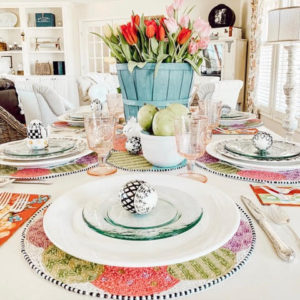 Dabbling and Decorating in Vermont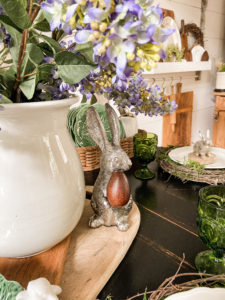 The Ponds Farmhouse In North Carolina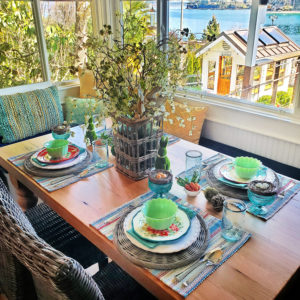 Shiplap and Shells in Washington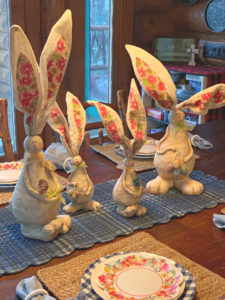 White Arrows Home in Wisconsin
FOLLOW WHITE ARROWS HOME 


Instagram ~ Facebook ~ Pinterest ~ Twitter ~ YouTube