I think the reason I am so drawn to CAMP STYLE decor is my tendency toward nostalgia. I love reading about, hearing about and dreaming about the "Good 'Ole Days." So many pieces that fall into this category are classic pieces that have stood the test of time, keeping their integrity and holding up well waiting to be found in antique shops.
CAMP STYLE relics are all about fun, adventure and embracing easy, breezy summer days.
Blankets
I love old camp blankets, beacon blankets, Pendleton, or Hudson Bay blankets. The variety of colors and patterns is one of the things that draws me to them.

Using Pendleton blankets for curtains is such a beautiful idea as seen in the photo above. I also love the idea of recovering a chair in a blanket, like below.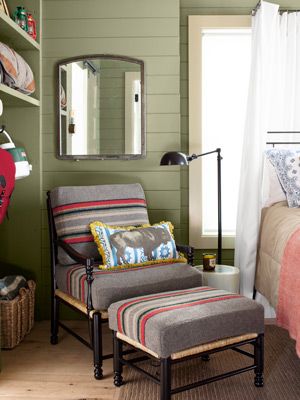 Pennants
What could be more fun than collecting pennants? These vintage felt triangles are so full of memories from long ago vacations and road trips.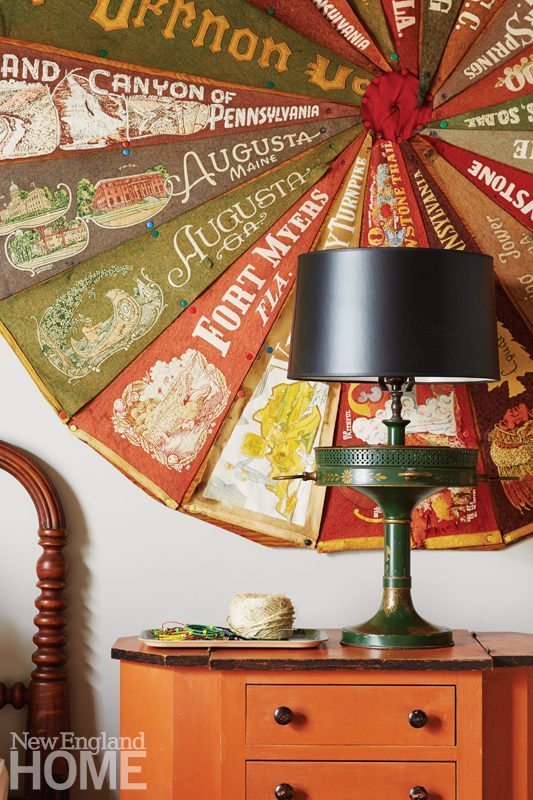 Hanging pennants together like the photo above makes instant wall art. They can even be attached to a blanket and thrown over the end of a bed.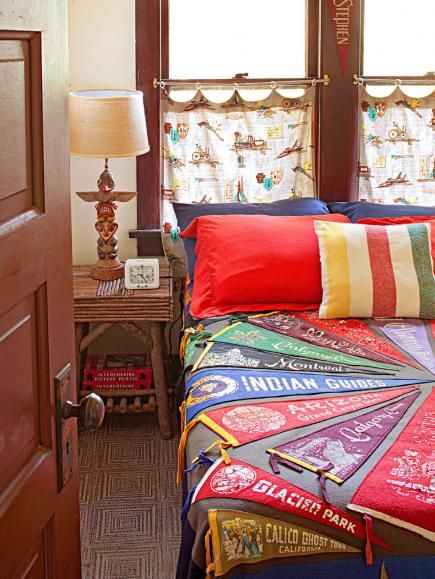 Paint By Number
This craft phenomena from the 1950s makes the perfect, and inexpensive art, for any camp style space. Learn more about the history of the Paint by Number here.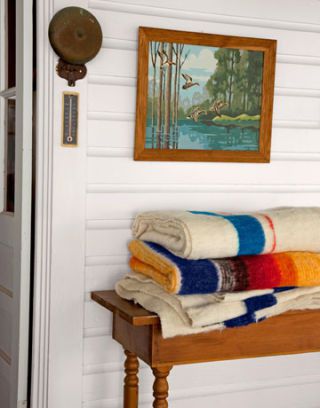 Often vintage PBN (Paint by Numbers) can be found already framed in antique stores and hung in groups or on their own like the photo above. Below, a creative wall mural was made to resemble a giant PBN.

Coolers & Thermos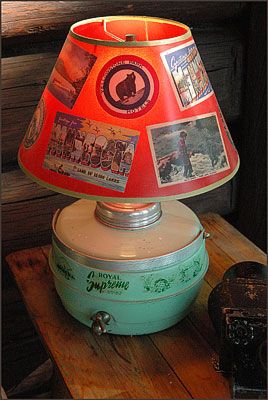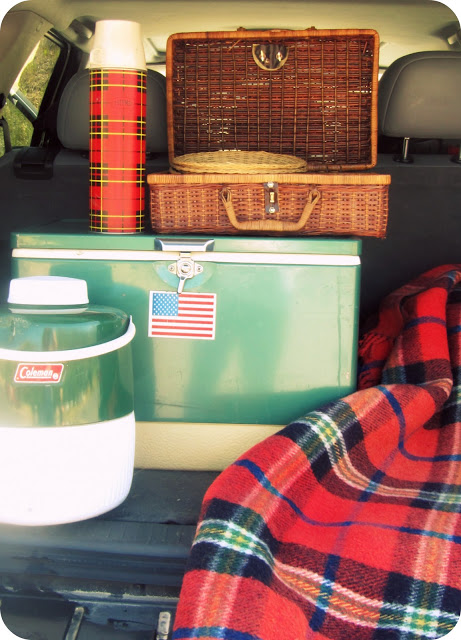 Camp Stools
Easy to carry and pack, camp stools can still be found and added to any space for a quick camp style accent. They come in many bright stripped patterns like below or the fabric can be replaced for a new favorite fabric easily.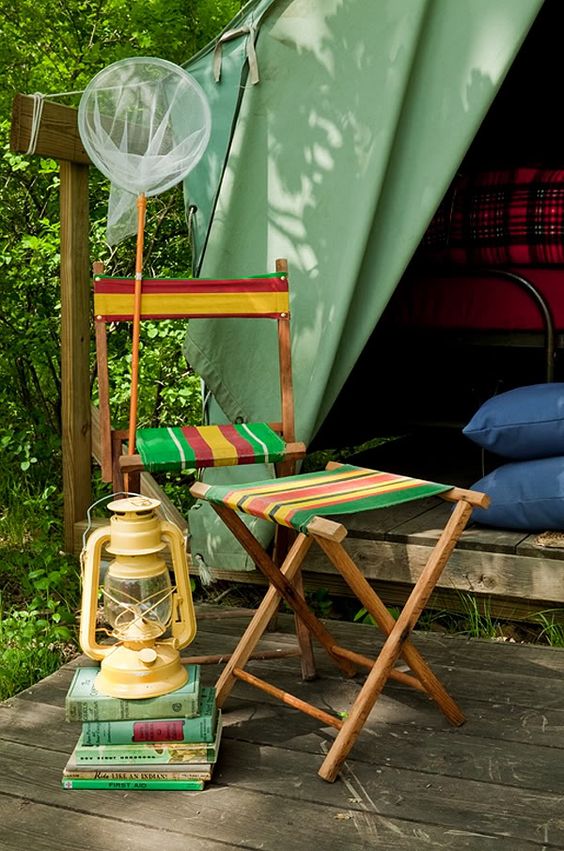 First Aid Kits
One of my favorite things about collecting camp style items is that they are fun to hunt for while out junking and can be purchased at reasonable prices making it easy to start a collection.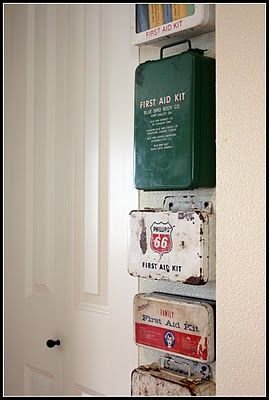 Vintage first aid kits are the perfect example of this. They make great decor in a bathroom as seen in both of these photos above and below. They can also be used as storage!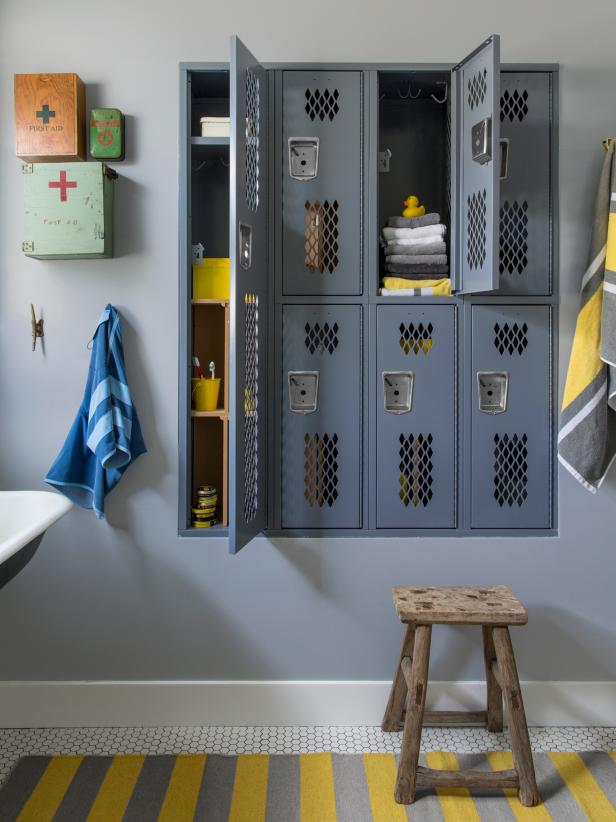 I hope you will follow me here at White Arrows Home and see how I incorporate camp style into our home.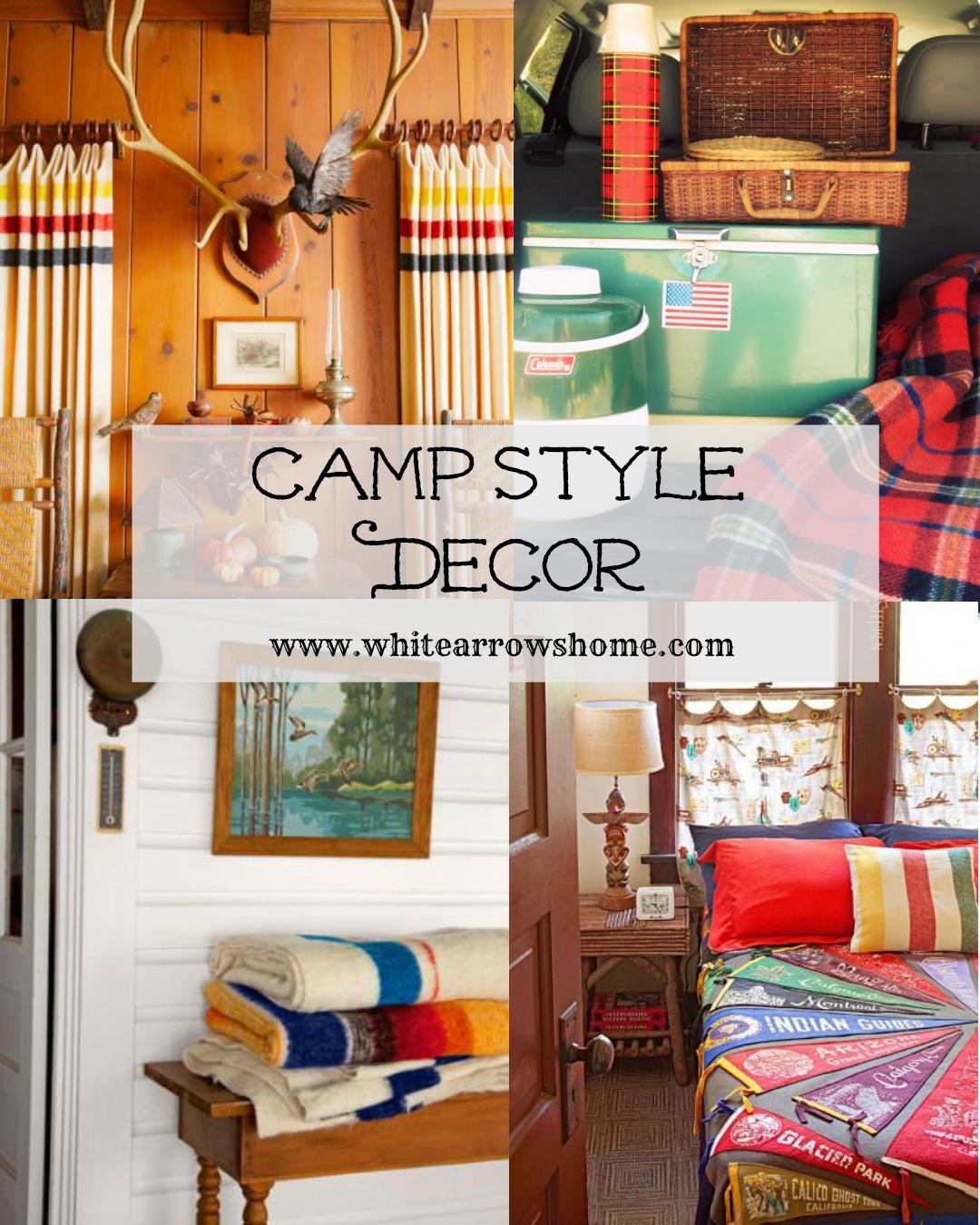 I'll be excited to share more inspiration with you each day on:
Instagram ~ Pinterest ~ Twitter ~ Facebook