Four TOP HOME DECOR BLOGGERS COME TOGETHER TO SHARE DIY INSPIRATION GIVING FOUND OBJECTS FRESH LIFE IN THE MONTHLY SERIES, NEW AGAIN.
I'm so excited to be joining some talented blogging friends for our monthly series, New Again. We share how we are giving a face lift to old pieces we've had laying around, thrifted or found. Thank you so much to Jen of Noting Grace for organizing! Find links to all the participants' posts after my tutorial for how I turned a book of wildlife prints I found for $3 at the thrift shop into a gorgeous gallery wall.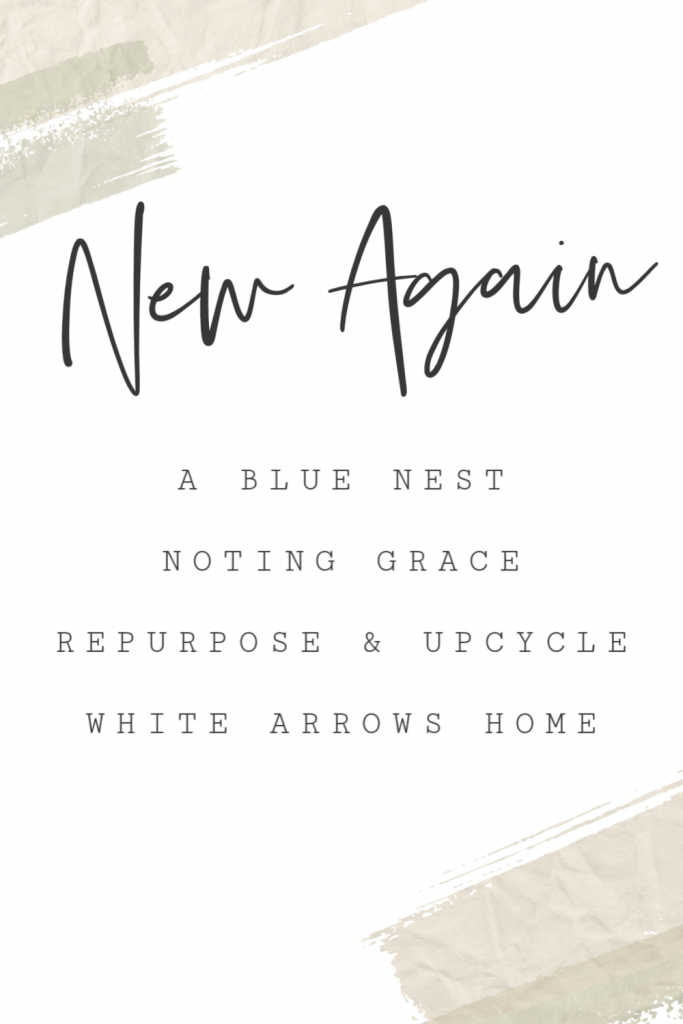 (Affiliate links are used for your convience. Read my full disclosure here.)
If you are new to my blog, Welcome to Camp Paradise! I'm so glad you came to visit!! I hope you will become a regular! For all my followers, I've been anxiously waiting to share this with you!!


Camp Paradise is our lakeside log cabin home in The Northwoods of Wisconsin where my family lives surrounded by pine and birch forests on the shores of a gin clear lake. White Arrow Signs point your way throughout our community. The nostalgic signs inspired my blog name.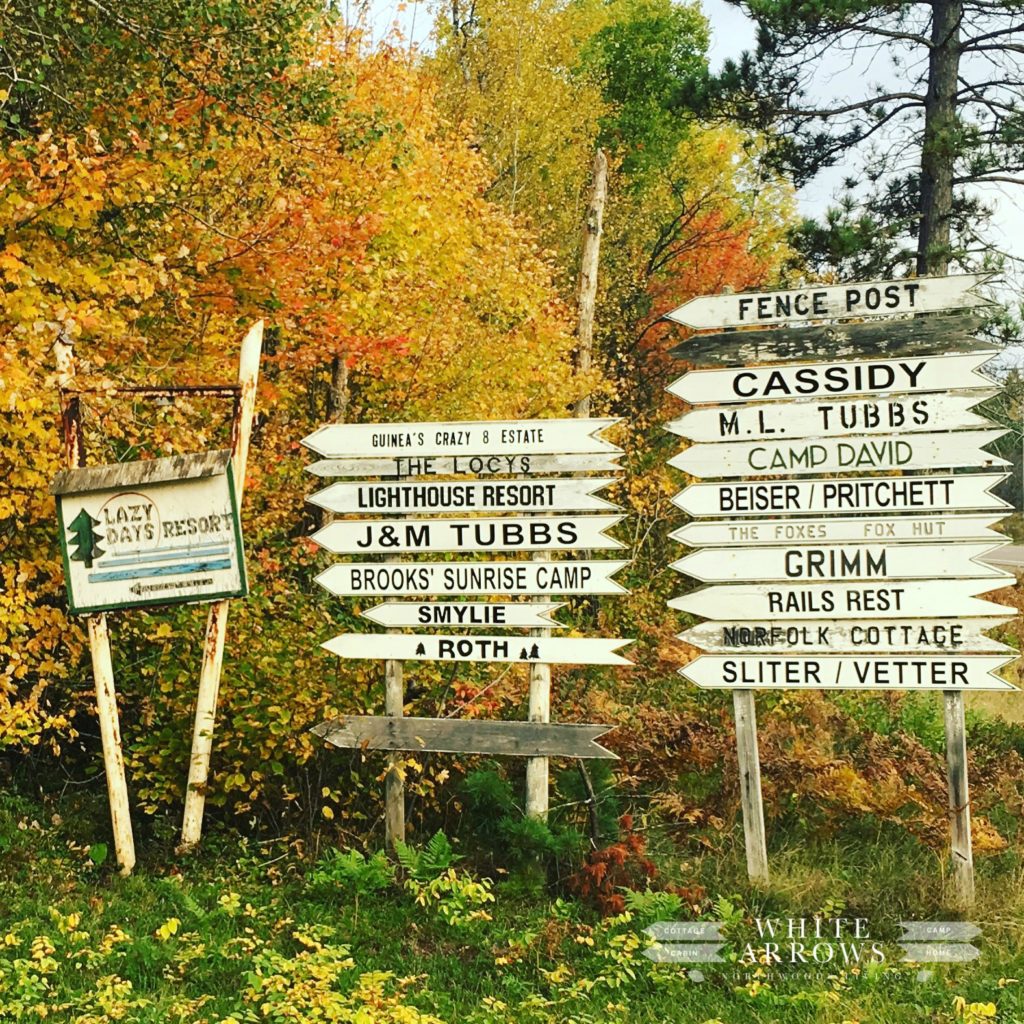 When I was a little girl my parents had a big book of beautiful animal illustrations I loved to read through. It was called Character Sketches from the Pages of Scripture. There are two different volumes. The one I found at the thrift was Volume II. Find options for purchasing the book here.
The Project
Last year as I was walking through the local thrift shop I found a copy of that book for $1! I thought the illustrations would be beautiful framed and hung together.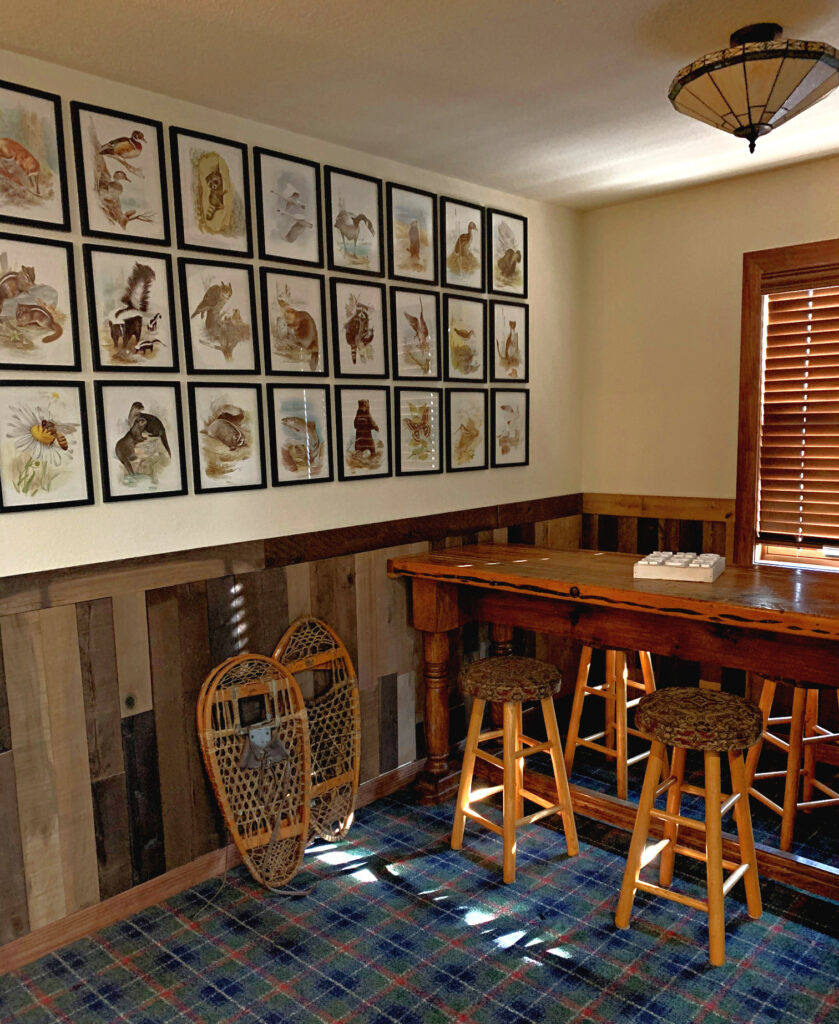 Gallery Wall
Making the gallery wall was such a simple and inexpensive project. I started out by cutting the string binding so that I could take out the pages. I would cut each page down the middle of the crease and stack the pages I wanted to frame in one pile and the other pages back into the book.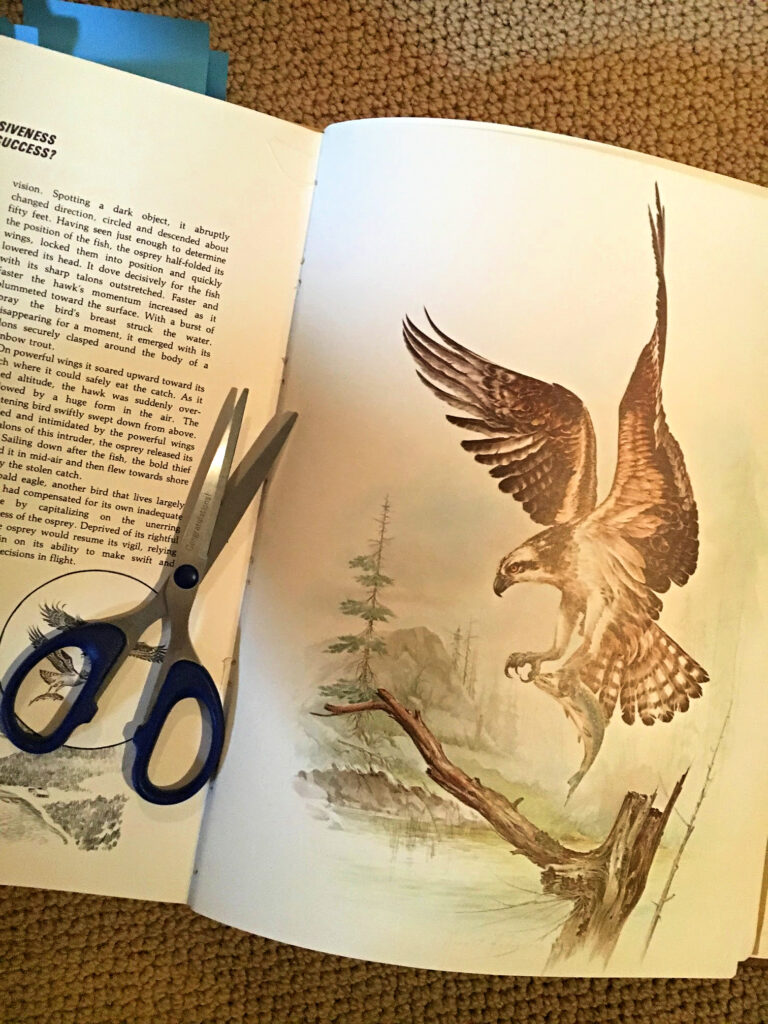 As soon as I found the book and got the idea to frame the wildlife illustrations I started buying simple black frames at Hobby Lobby when they were on sale a few at a time.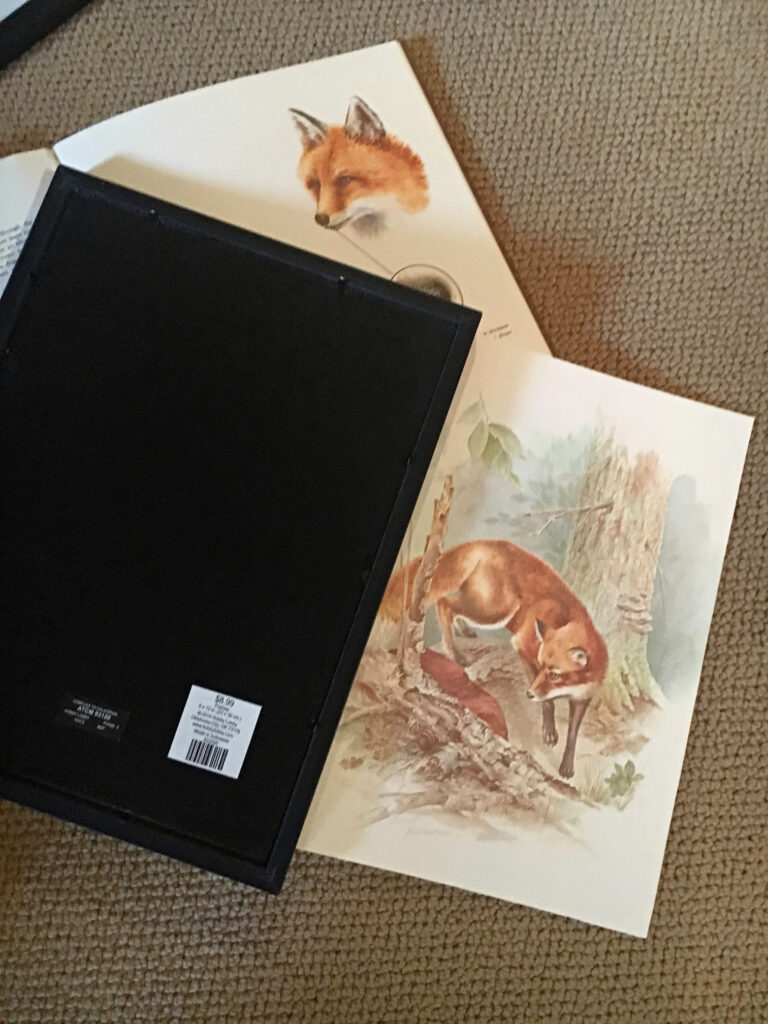 Then I simply put the illustrations in the frame.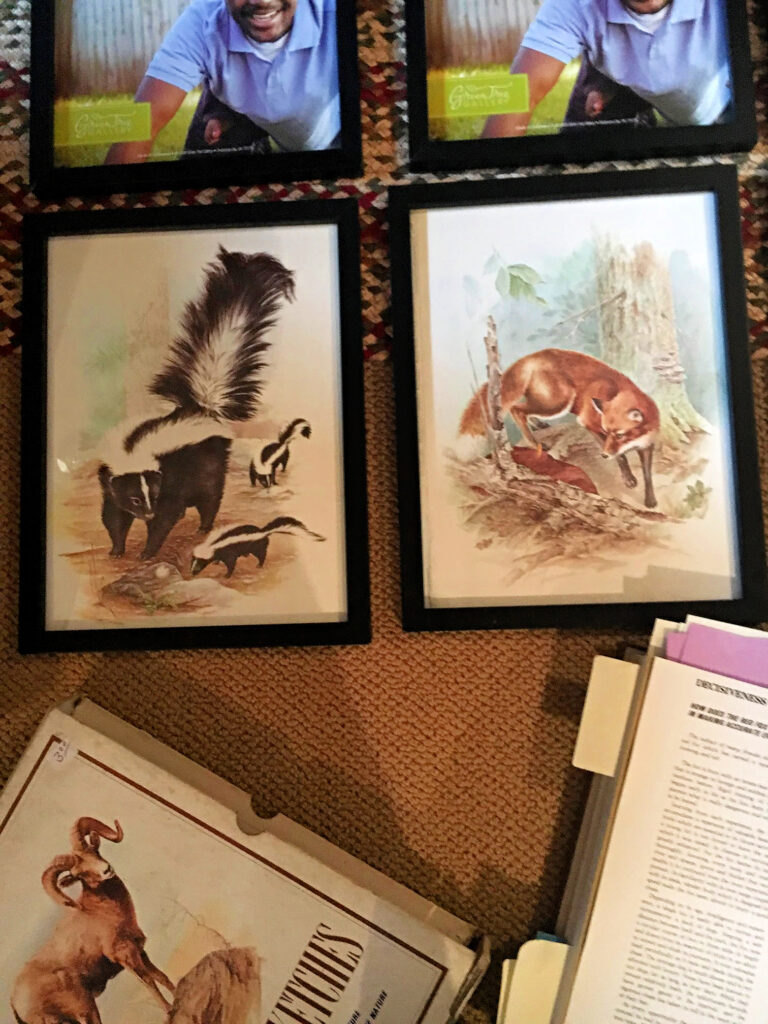 Brian hung them up and then I moved them around to try to space out the birds, butterflies and mammals.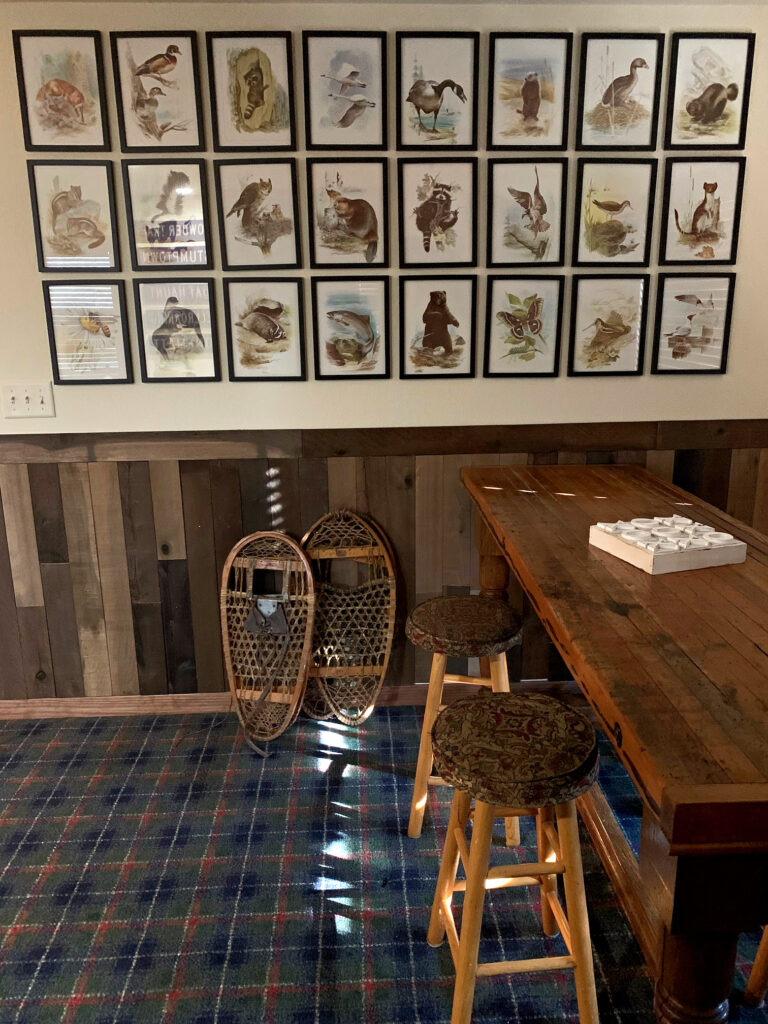 Room Details
We hung the gallery on a wall of our guest house family room. There's an alcove between one of the bedrooms and a bathroom.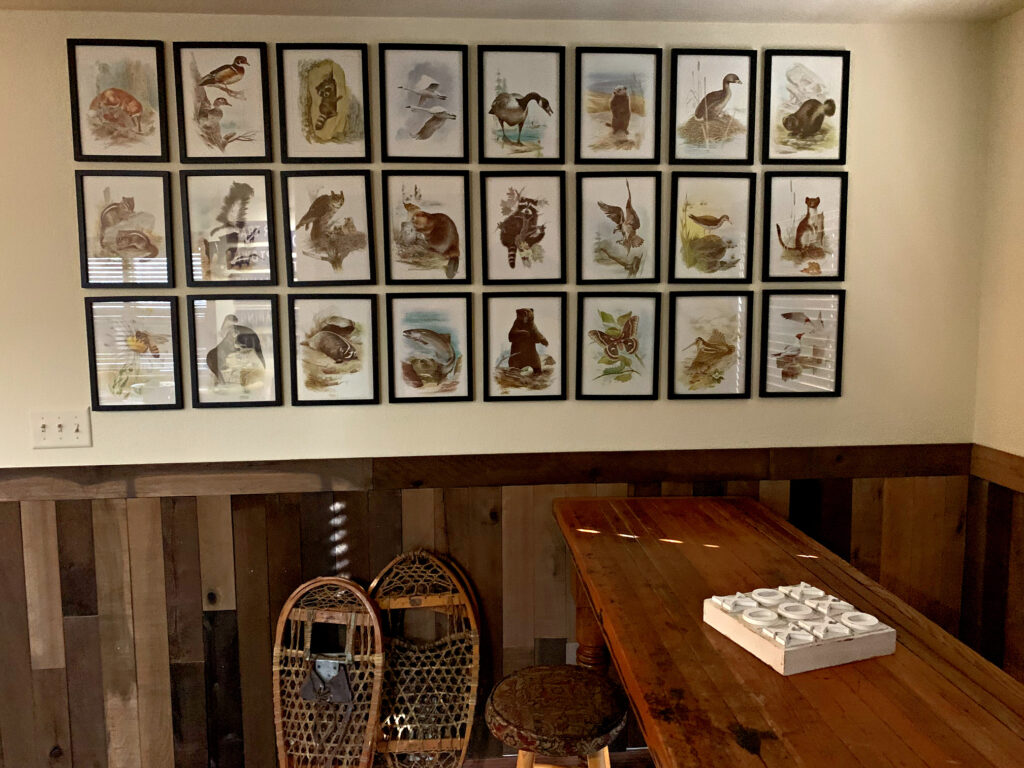 With the gallery wall hung, the prints looked like they were floating. They needed to be grounded somehow so Brian put up a barnwood wainscoting.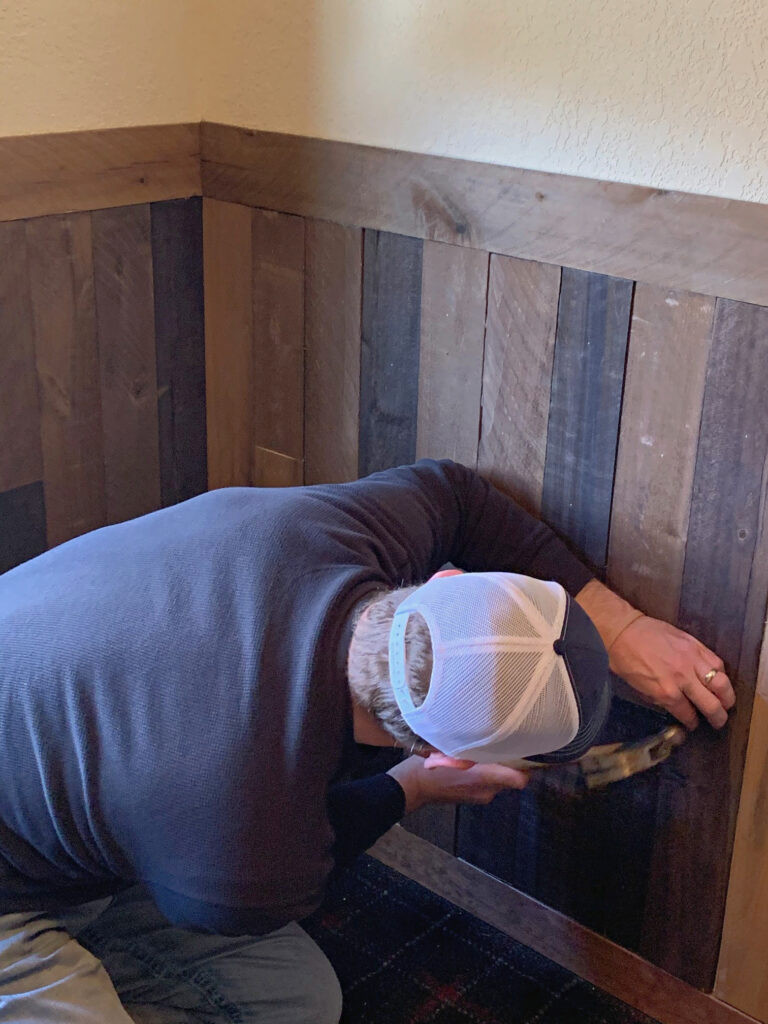 We had a long wooden tall table we had had made for our kitchen island in our last home that had been looking for a place to land at the cabin so we moved it into this space and added bar stools around. I put a decorative tic-tac-toe board on top. It's a perfect spot now for a homework or game table. A few of my vintage snowshoes from my collection leaning up against the wall complete the rustic look.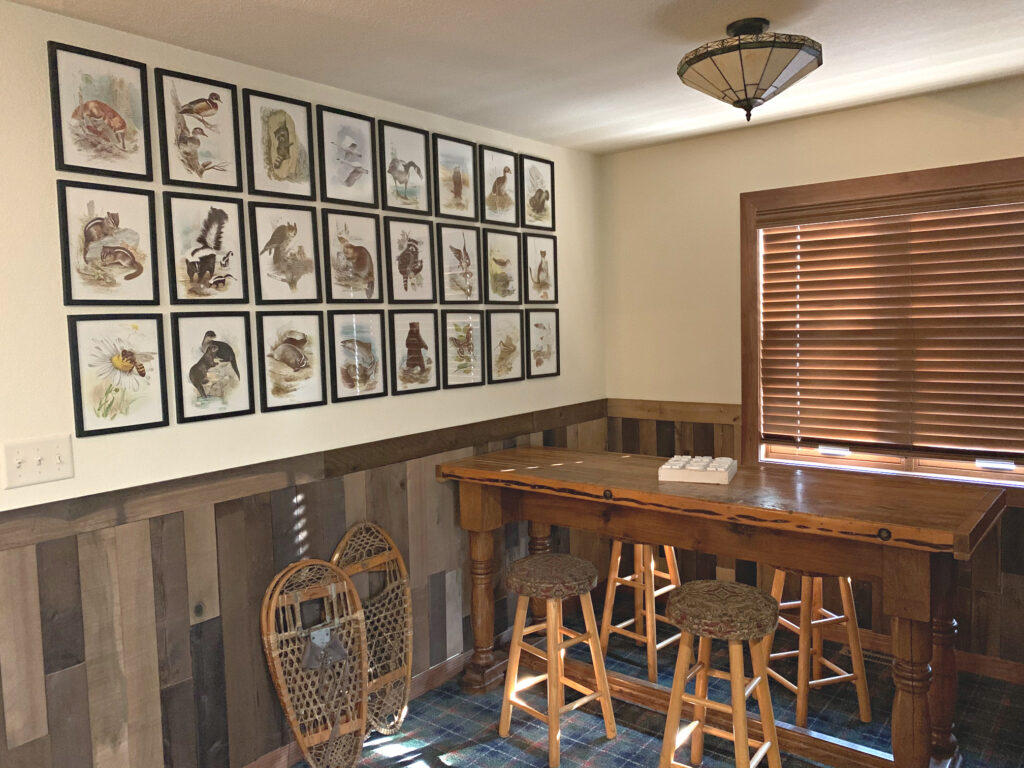 So this gorgeous gallery wall cost under $40! It was quick and simple and makes a big impact! What vintage, old books can you look for the next time you thrift to take apart and frame? Animals, maps, children's books, landscapes?
Follow the Tour




FOLLOW WHITE ARROWS HOME 


Instagram ~ Facebook ~ Pinterest ~ Twitter ~ YouTube