An easy Christmas stair bunting is made with left over sheets and some Holiday ribbon.
(Affiliate links are used for your convenience. Read my full disclosure here.)
I'm joining some blogging friends for our monthly DIY series hosted by Andrea of Design Morsels. If you are coming over from my friend Chas of Chas' Crazy Creations, welcome. I loved her wine glass candle holder! You can find a full list of all participants and links at the bottom of this post.
One of the things I have always wanted to do is decorate our stairs for Christmas with greenery, lights or a bunting. The perfect, easy option presented itself when I was setting up our bunk house for the cousins over Thanksgiving.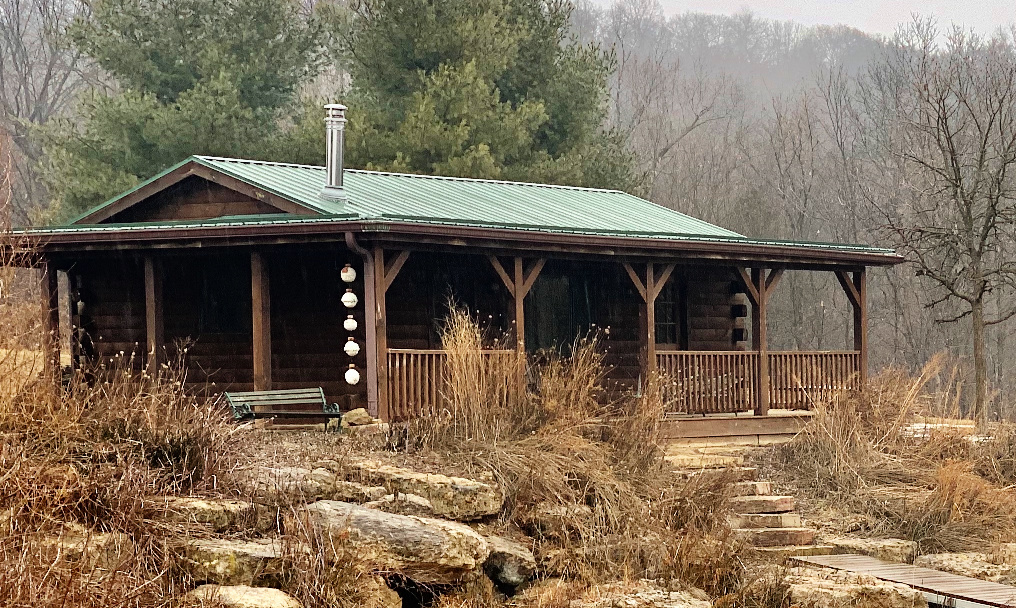 Inside the bunk house has three built in bunk beds. We decided to not have regular mattresses, but to use blow up mattresses that could then be deflated and stored away. Living surrounded by woods and fields there is always the possibility of mice coming in when the space isn't in use and we didn't want to leave anything inside.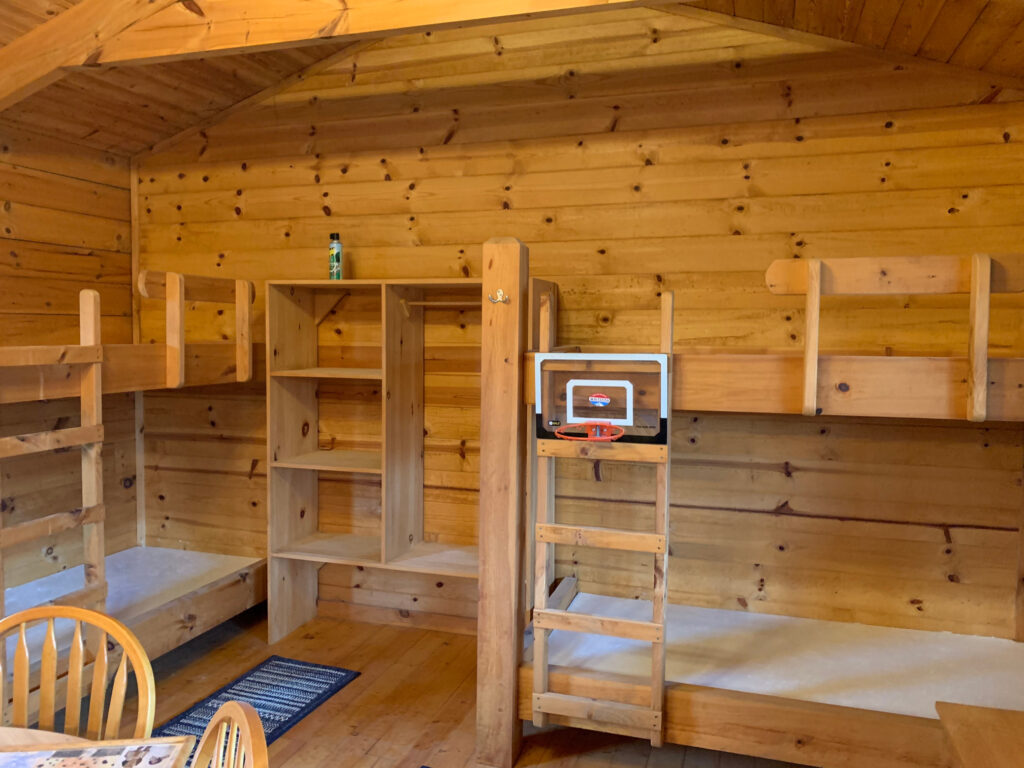 So before the bunk house gets used we just inflate the beds and set them in each bunk.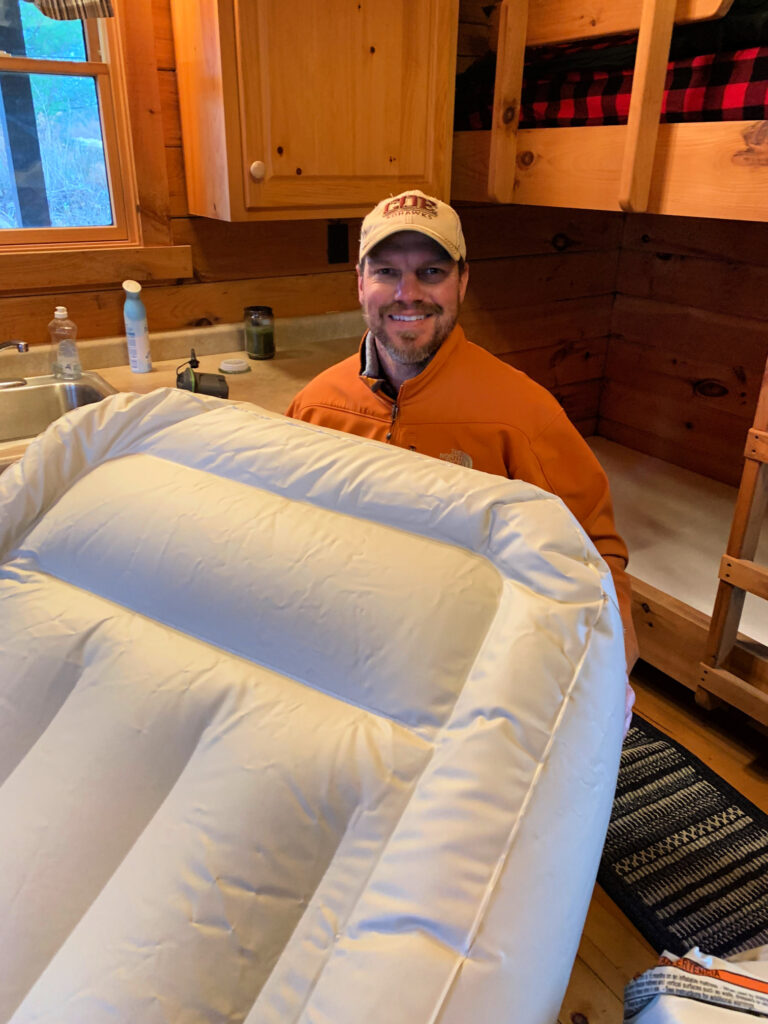 Then, I ordered red and black buffalo plaid sheet sets. I used the pillow case and the fitted sheet, but didn't use the top sheet. On top of the fitted sheet we just placed sleeping bags.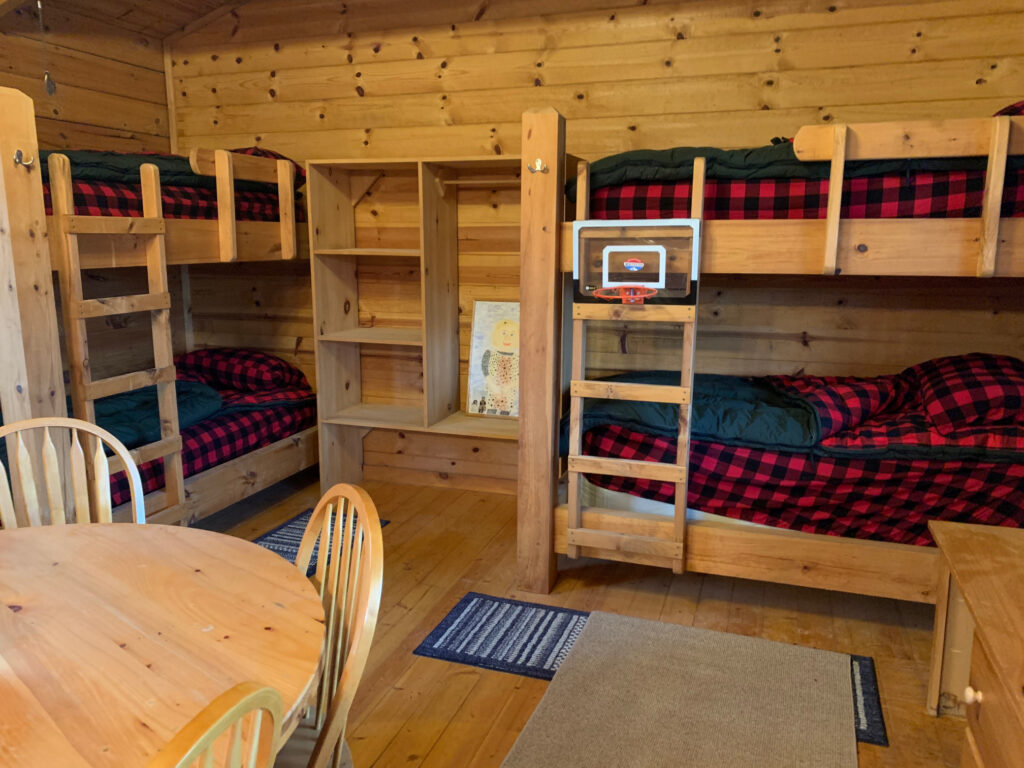 I got three plastic storage bins to hold the sleeping bags, pillows, mattresses and fitted sheets. One for each set of bunks.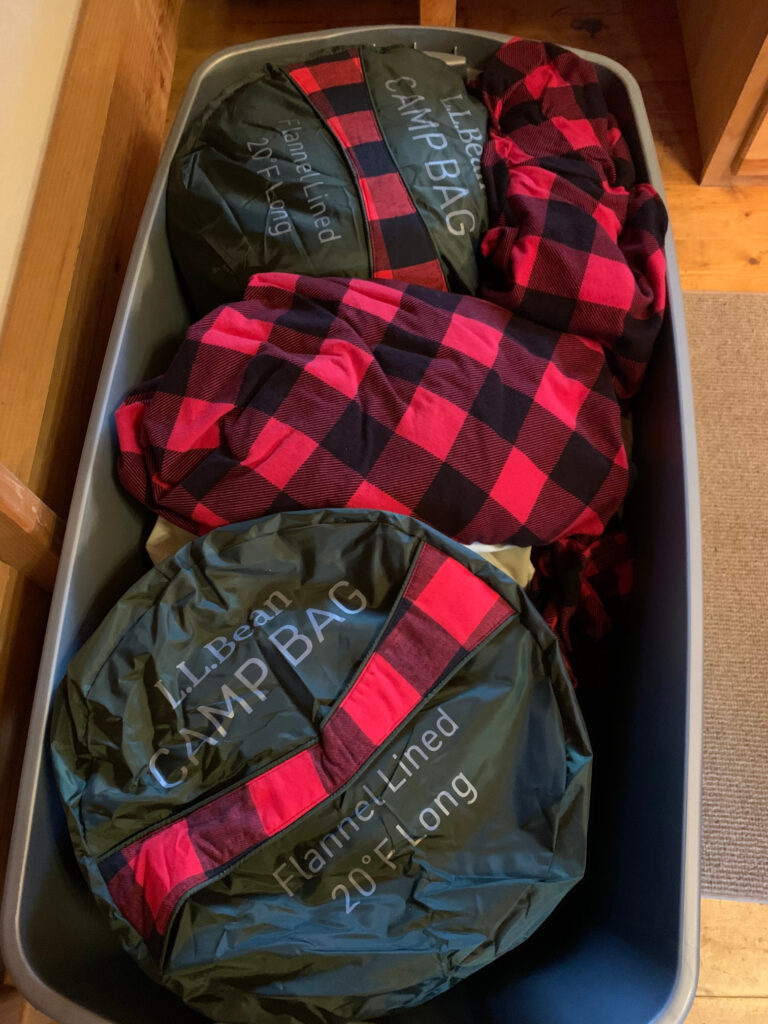 The cousins loved sleeping in the bunkhouse. It was like being at camp. And now I had six flat sheets to do something creative with.
I cut each of them into three strips to use around the house in my Christmas decor.
Each strip was the perfect length to swag between two posts of our loft railing and down the stairs. I tied each strip with a bit of ribbon.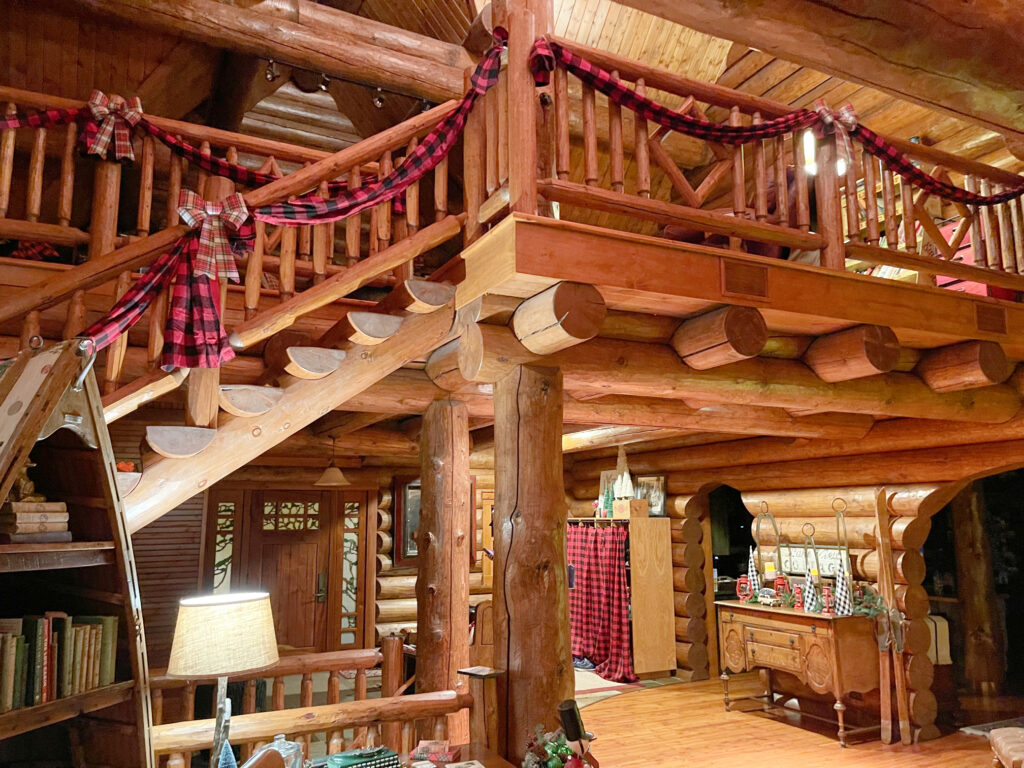 And at each post I added a big pre-made bow I found at Walmart.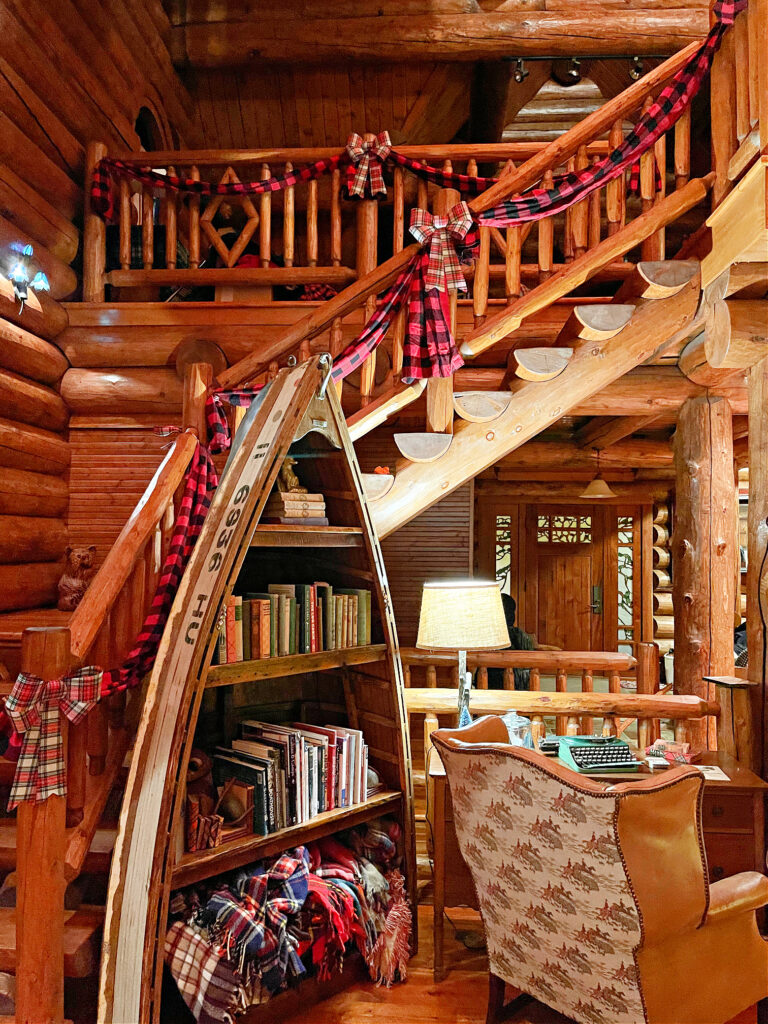 I used one strip above my mantel too.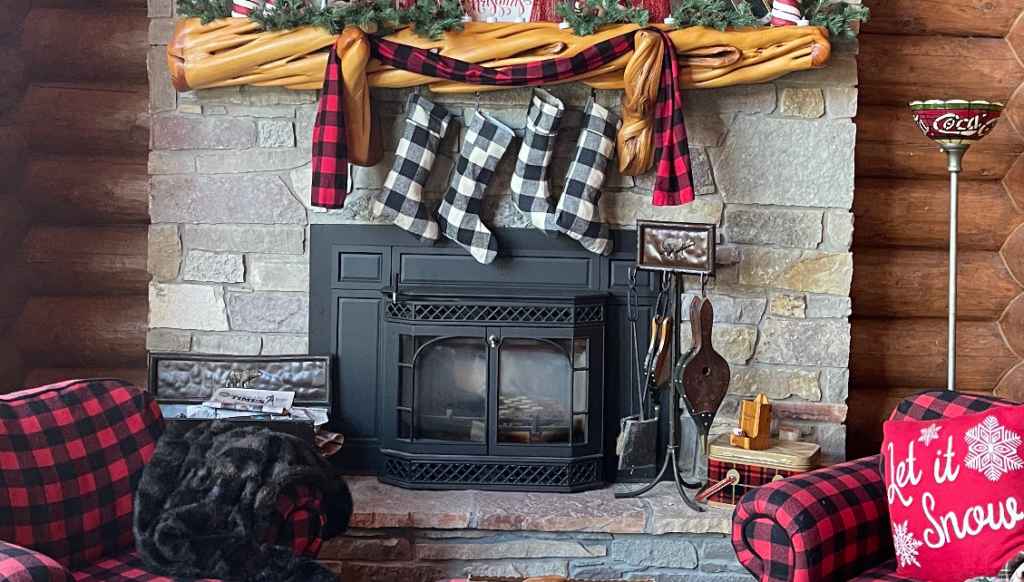 And I added another two over my kitchen windows.

Get the Look
Thanks so much for stopping by! Next up on the tour you are heading to Decorating and More with Tip. You will love her rose wreath.
Take the Tour
Personalized Scrabble Tile Christmas Place Cards
Beautiful and Easy Wine Glass Candle Holder
How to Make a Cozy Neutral Pom Pom Pillow Cover
Adorable Crochet Zebra Makes A Sweet Homemade Gift
Fluffy Chenille Edged Poinsettia Stem
Simple Chandelier DIY Decoration
How to Make Christmas Tiles with Stencils
Easy and Festive Gift Card Ornaments
Upcycle a Cupboard Door into this Surprising Thing
FOLLOW WHITE ARROWS HOME


Instagram ~ Facebook ~ Pinterest ~ Twitter ~ YouTube