An easy homemade tic tac toe board becomes note only a favorite game, but a favorite piece of decor.
I never win in tic tac toe against my kids, but it is still so fun to play! It was fun putting together some really easy and pretty tic tac toe boards that look great sitting on the coffee table as decor and left out for easy playing.
(Affiliate links are used for your convience. Read my full disclosure here.)
I'm excited to share these ideas as part of a Craft Hop organized by Chloe of Celebrate and Decorate and Andrea of Design Morsels. Find the full list of all those participating at the end of the post.
One of my design principles is styling spaces that encourage family and friends to linger longer and leaving out games is one of the ways i accomplish that.
If you are coming over from My Family Thyme welomce! I'm so glad you have come to visit at Camp Paradise, our lakeside log cabin home in The Northwoods of Wisconsin.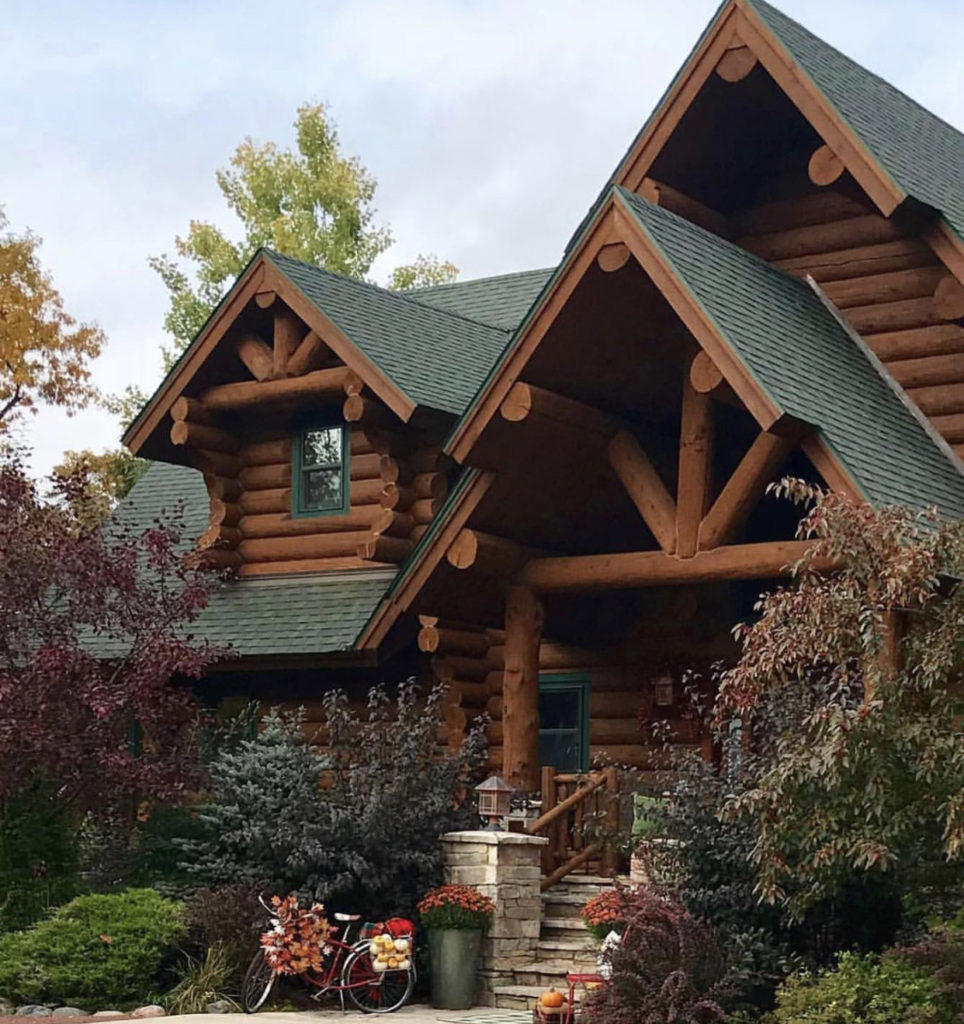 For the base of my tic tac toe board I used a wooden charger I had at home from Walmart.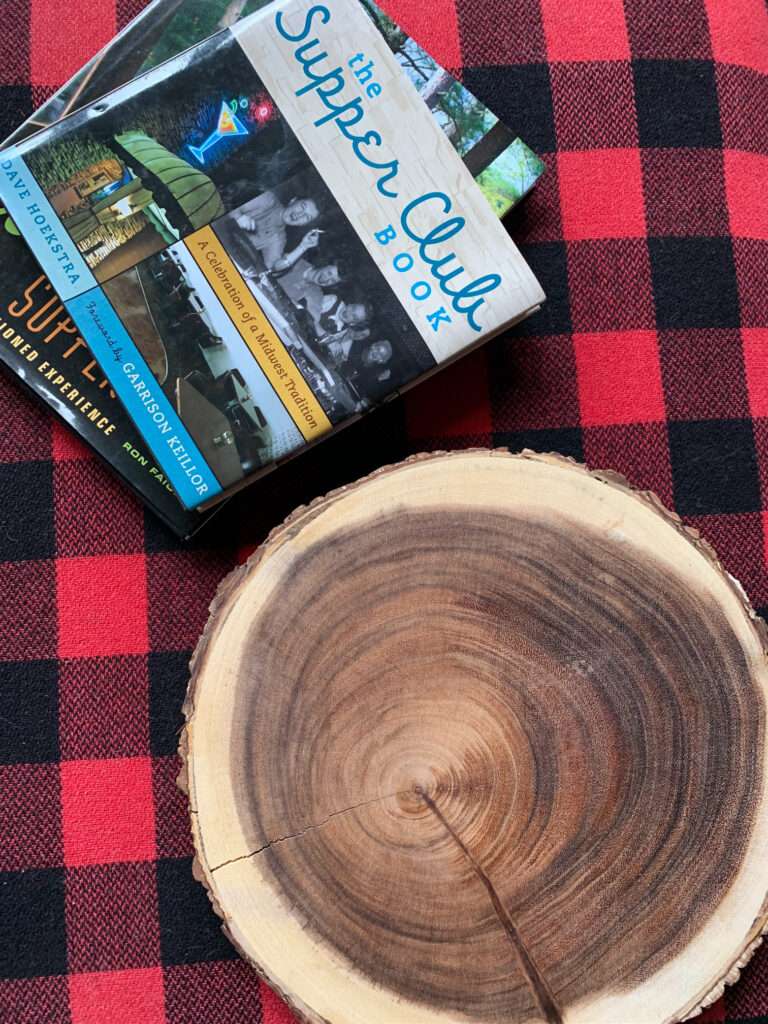 Then I went out into the yard and picked up a few sticks to make the shape.I did not glue them down, but you could.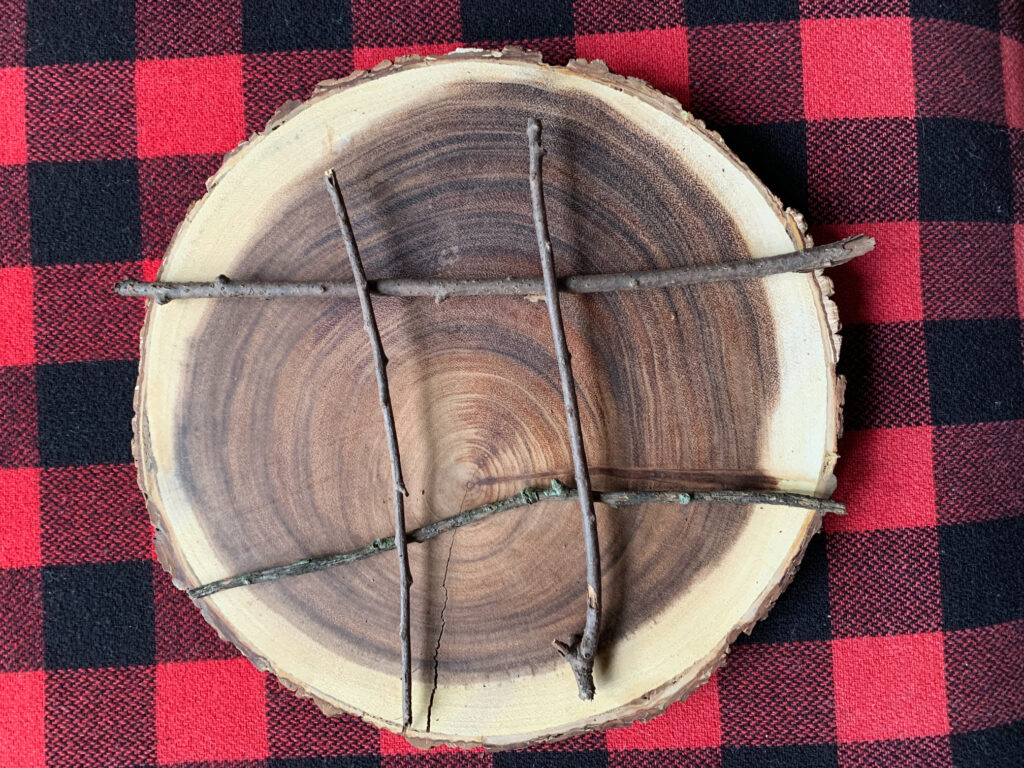 There are so many options of what to use for the Xs and Os. I tried a few different things and love them all.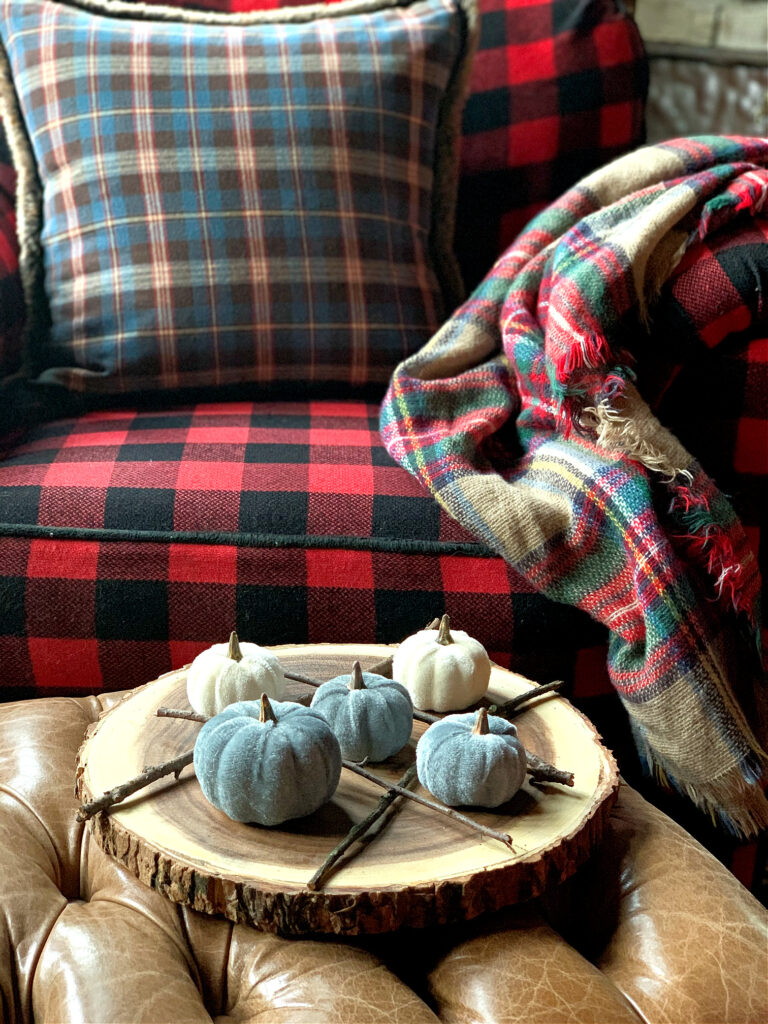 These blue and white velvet pumpkins from Hobby Lobby work perfectly and give a little elegance to the rustic look.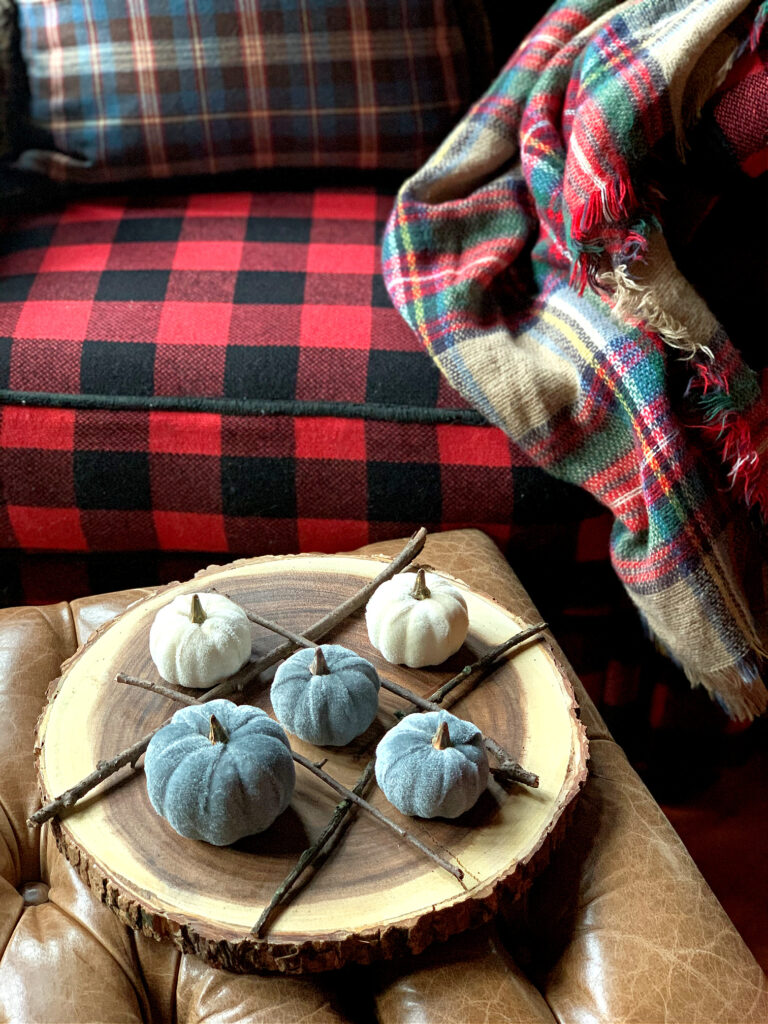 I also used some pinecones and acorns.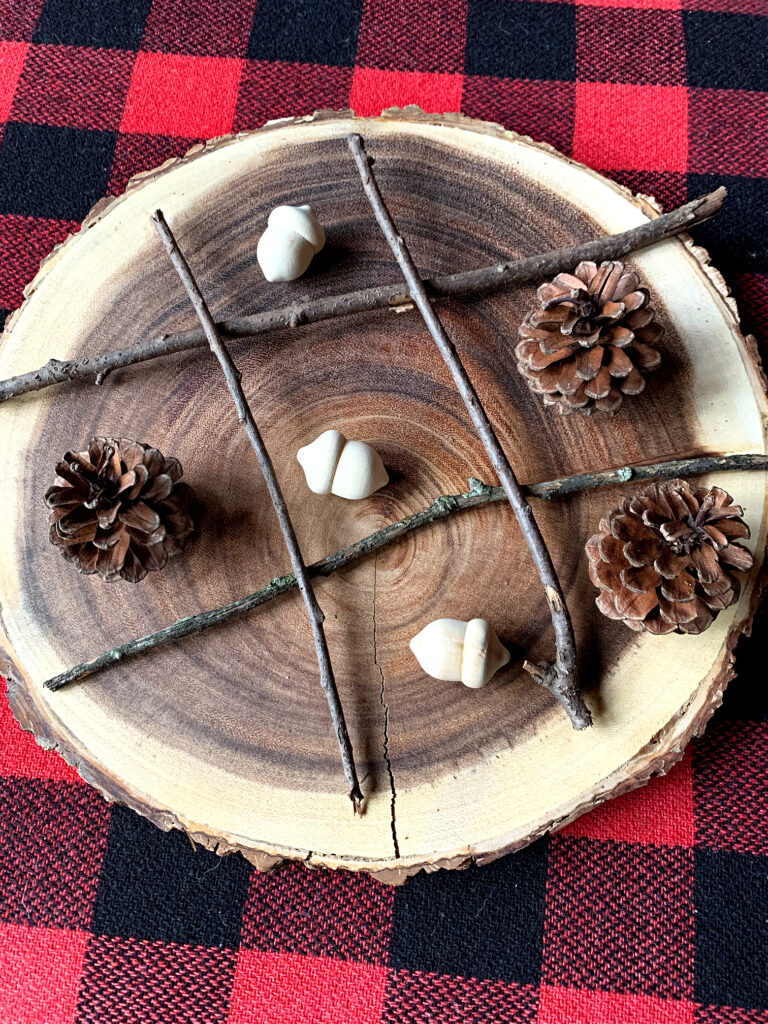 The board looks so pretty just sitting out on the table. It's beautiful styled in with my other coffee table decor.The best thing about all these boards are how easy and quick they were to put together. They were also so inexpensive. I used pieces I had around the house or foraged in the woods.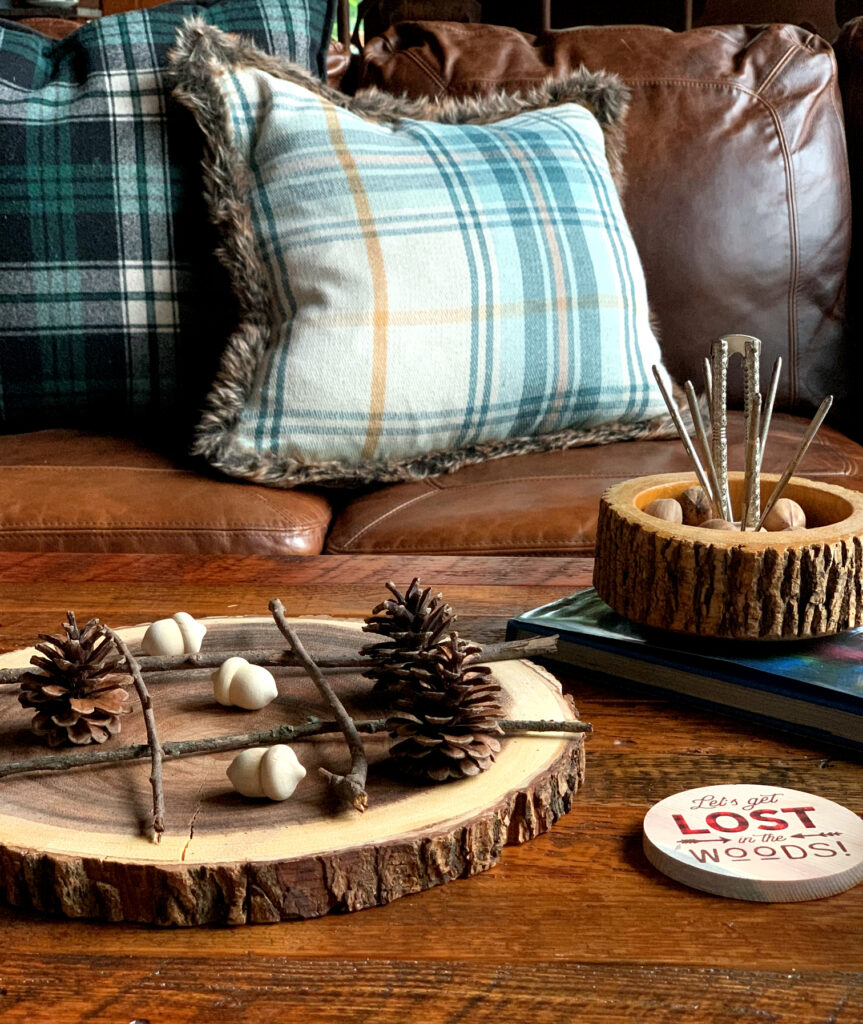 I also used little green and white guards. Mine are from Hobby Lobby.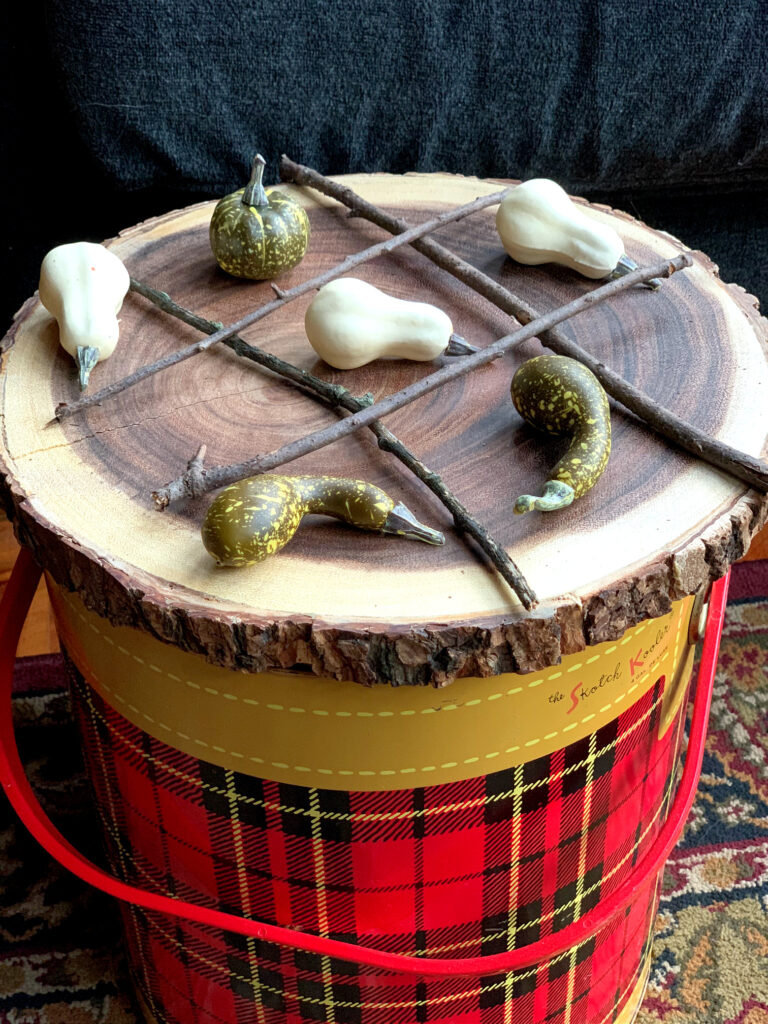 I love how the tic tac toe board looks on the coffee table, on an ottoman or even on a Scotch Cooler I use as an end table. It's the perfect size to pick up and move around as it's so lightweight.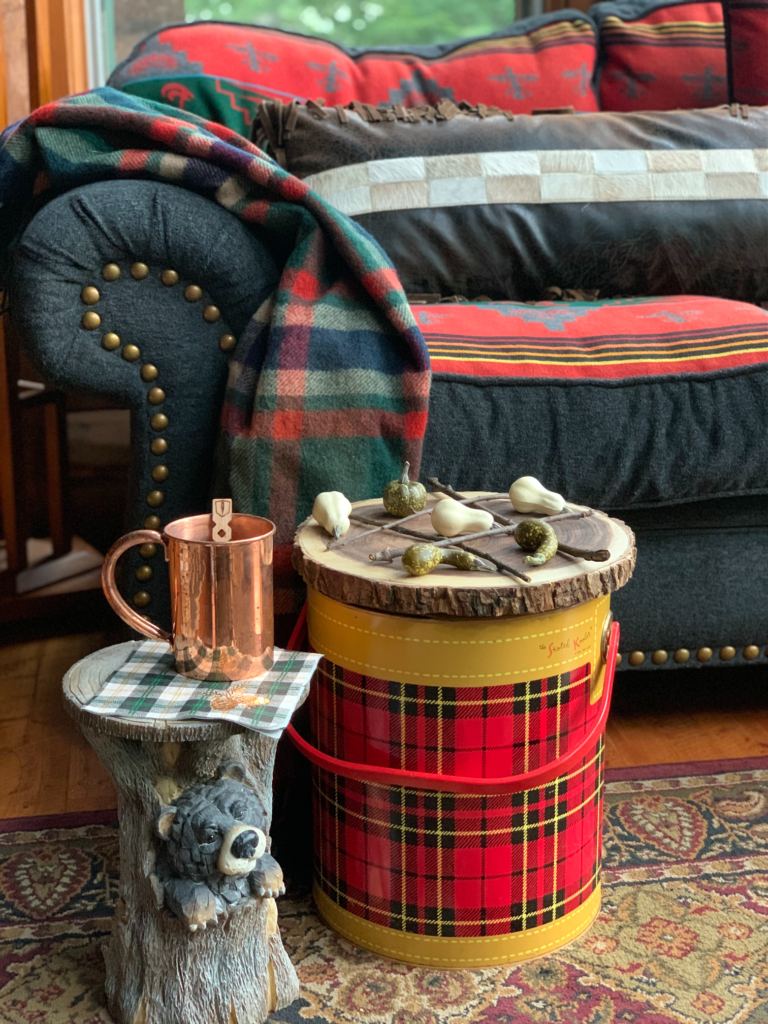 Next up on the tour is Home Is Where The Boat Is . Mary inspires me much! You will love her post!
Follow the Tour
FOLLOW WHITE ARROWS HOME


Instagram ~ Facebook ~ Pinterest ~ Twitter ~ YouTube