Fall in the Garden Up North is kept simple for the quick season and cold temps.
I'm so excited to be joining a group of bloggers today for a Fall Garden hop organized by my friend Stacy of Bricks n' Bloom, She is one of my greatest garden inspirations! You can find the full line up of participants and links at the bottom of this post.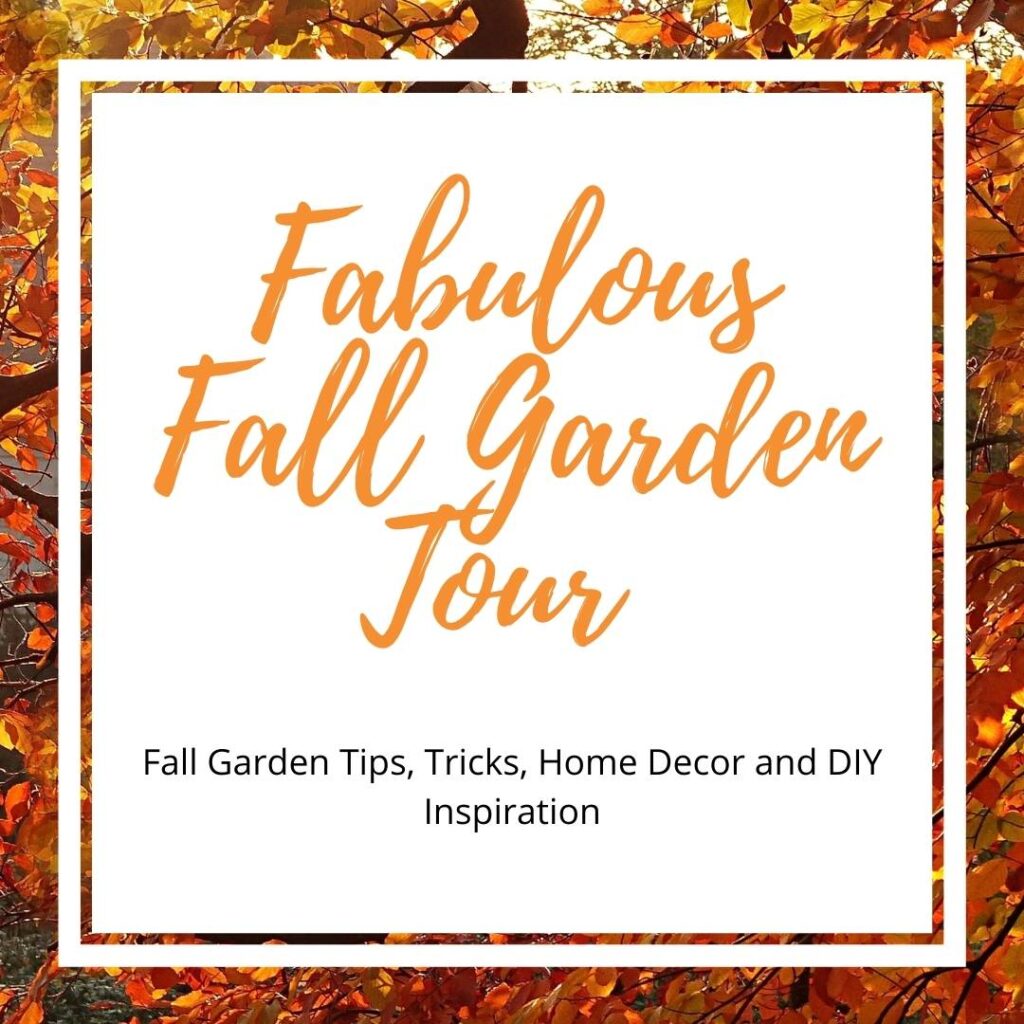 If you are coming over from Shiplap and Shells aren't you just swooning over Kim's Fall garden in the Pacific Northwest. Now take a trip a little further east to Wisconsin.
I live in what is known as The Northwoods of Wisconsin in the small town of Minocqua in the Lakeland area. We are a tourist area known for our outdoor recreation activies, boating and waterspouts all Summer (we have hundreds of lakes) and snowmobiling in the Winter.
We live in a lakeside log cabin home known as Camp Paradise.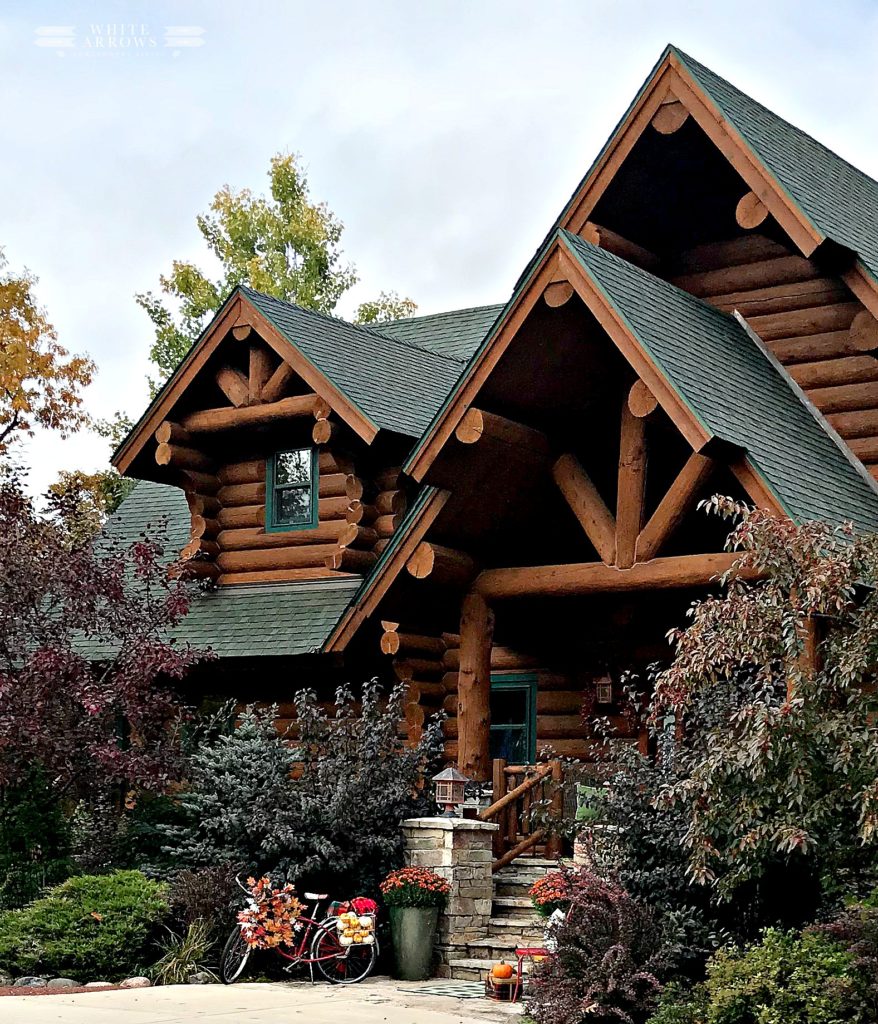 I keep my garden very simple and low maintenance. In the photo above you can see several of the giant bushes and trees we had out front. In July we ripped all of that in and put in new plantings. It was a necessity because the back of the beds was settling low, in toward the house and we wanted to fix it before we had any big problems or flooding in the basement.
The landscapers took inspiration for what plants to use from what was inside the circle driveway in front of the cabin.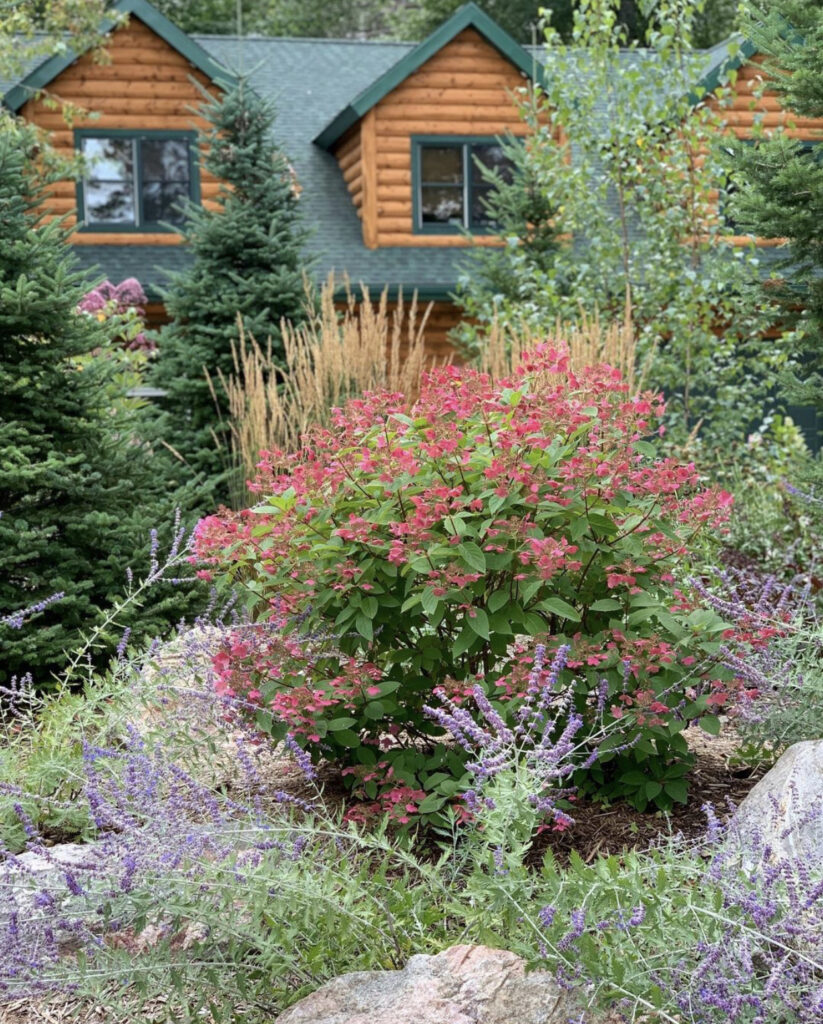 They used river rock to make dreams for the water path off the roof to pull water away from the foundation.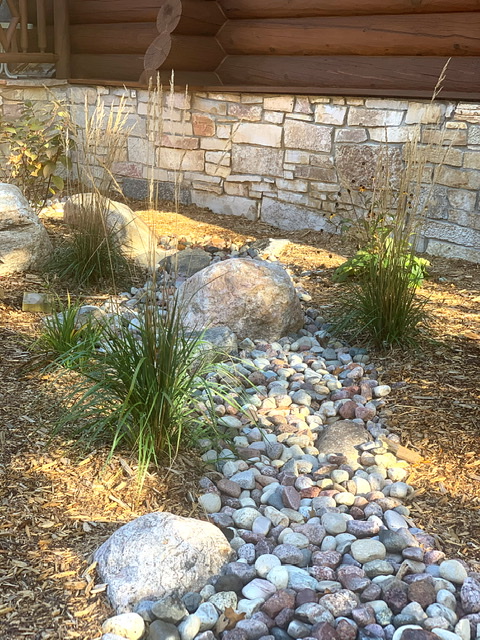 Locally in Minocqua I recommend Stoney Creek Home & Garden or JJs Acres for finding your flowers and plants. I recommend JJs Acres or Custom Caretaking & Landscaping for any landscaping needs.
I love the natural look and height of the Karl Foerster Grasses.
One of my favorite things in my garden is my hydrangea. Their Summer white turns tp a dusty pink color. It looks so beautiful against the backdrop of the trees changing leaves.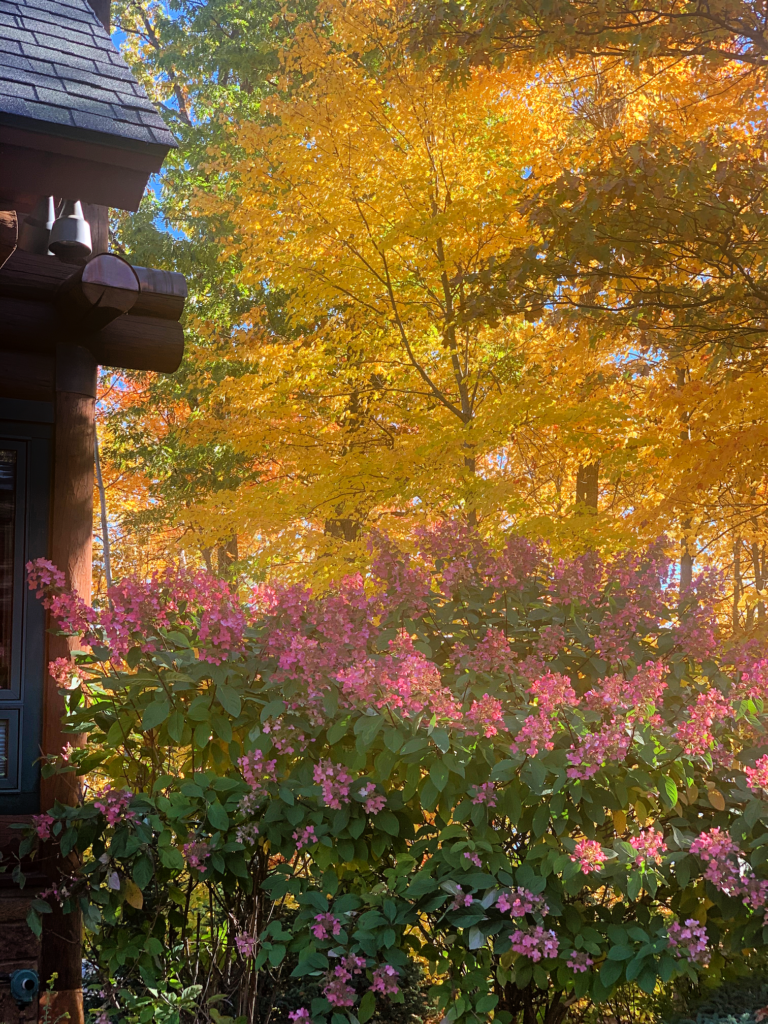 A lot of what I do is to just let nature do the work. On a tree stump in the corner of the yard I simply added a wreath and pumpkin on top.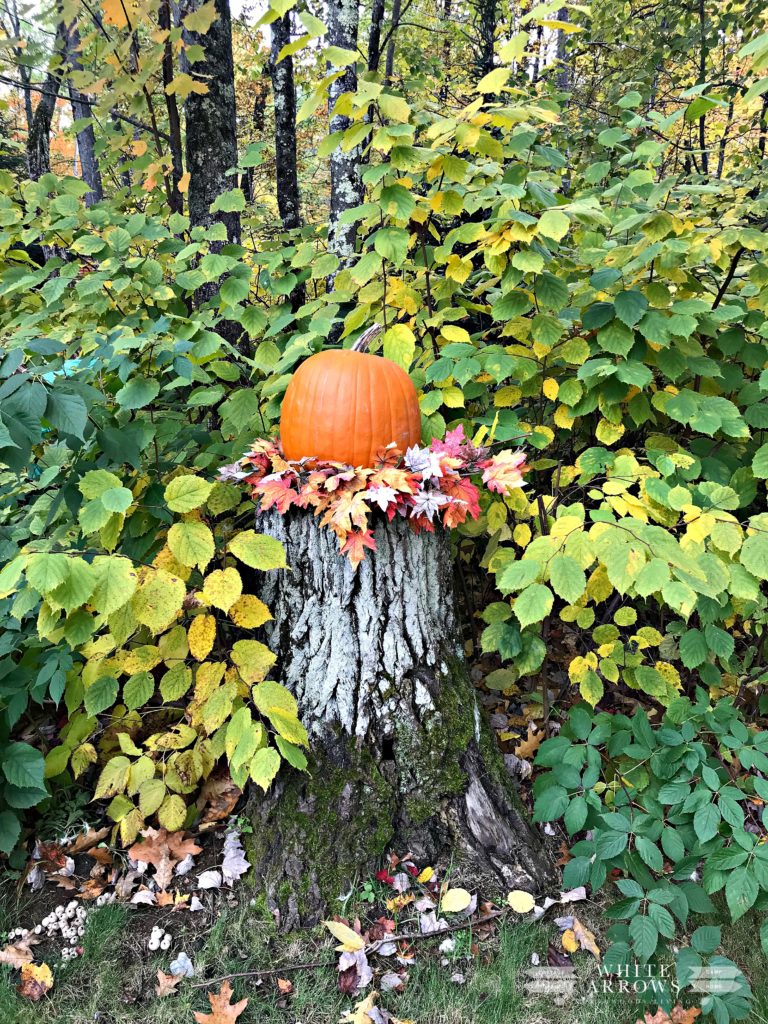 This year I'm doing something pretty drastic. I'm not using mums in my garden and outdoor styling this year. Again, I wanted to simplify and not have to water.
We planted several pots this Summer with tropical looking plants and flowers that are just thriving in the Fall weather. They are still doing great in cold temps and no watering. I'm going to keep them out as long as possible.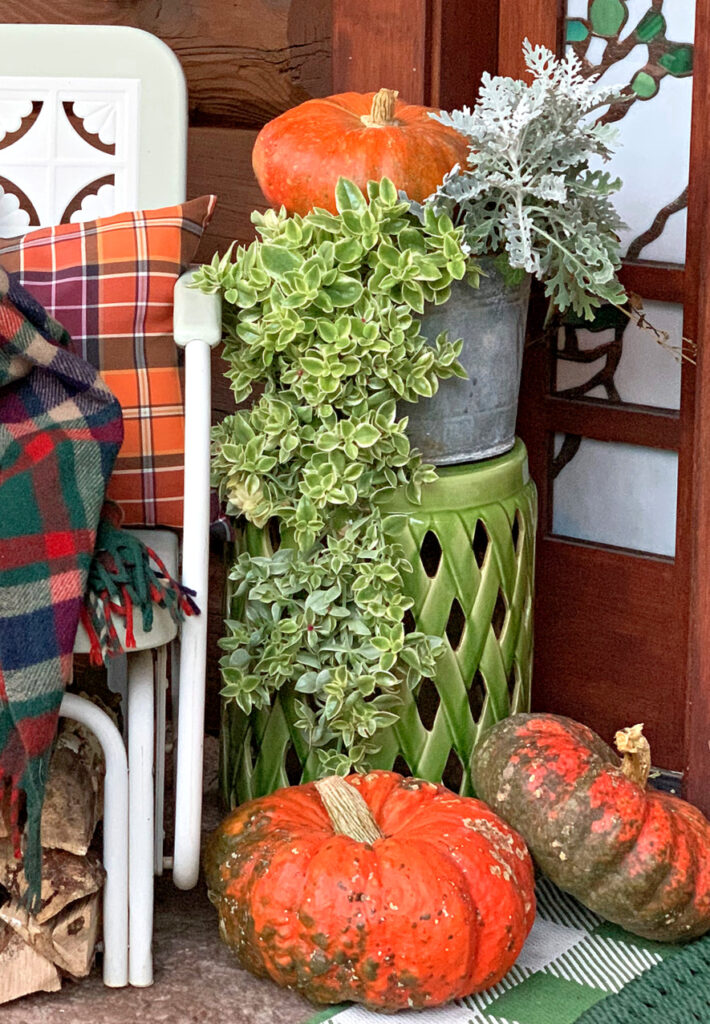 Gardening in the Fall is often hard because of this…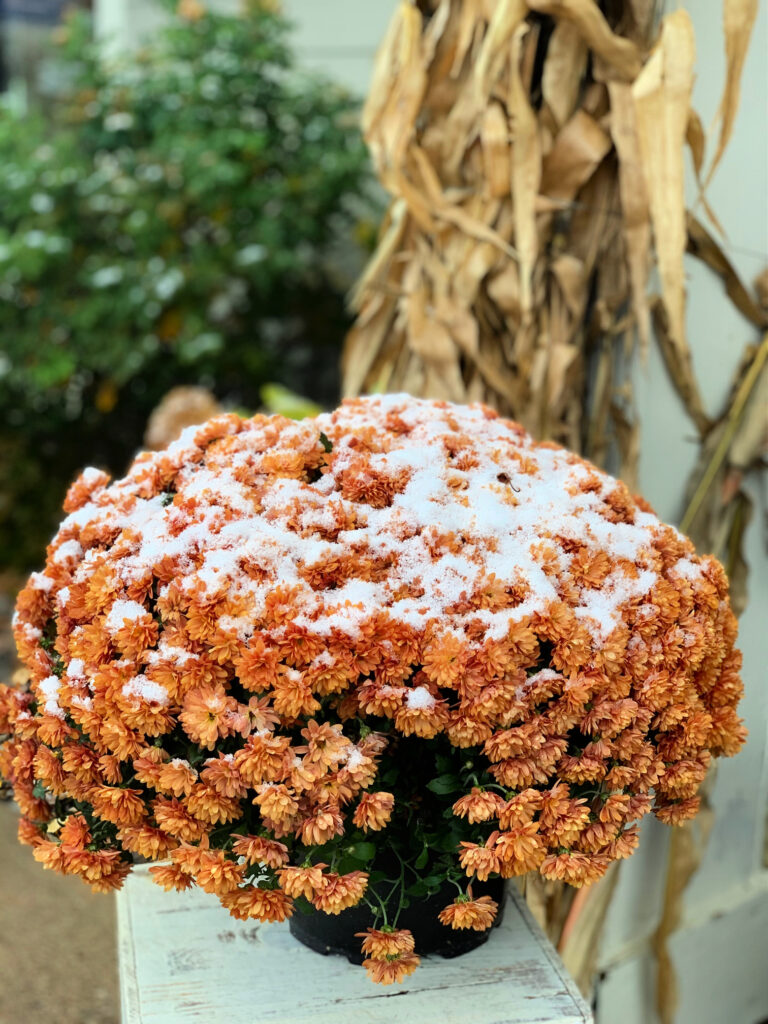 We have many nights with frost. Minocqua typically gets its first snowfall end of October, beginning of November up here in The Northwoods. From then until May we get over 100 inches of snow! This year it has come early.
Next up you are off to my friend Amber's home in Kentucky at Follow the Yellow Brick Home,. I love everything Amber does to her home inside and out so you will be inspired!
.
Take the Tour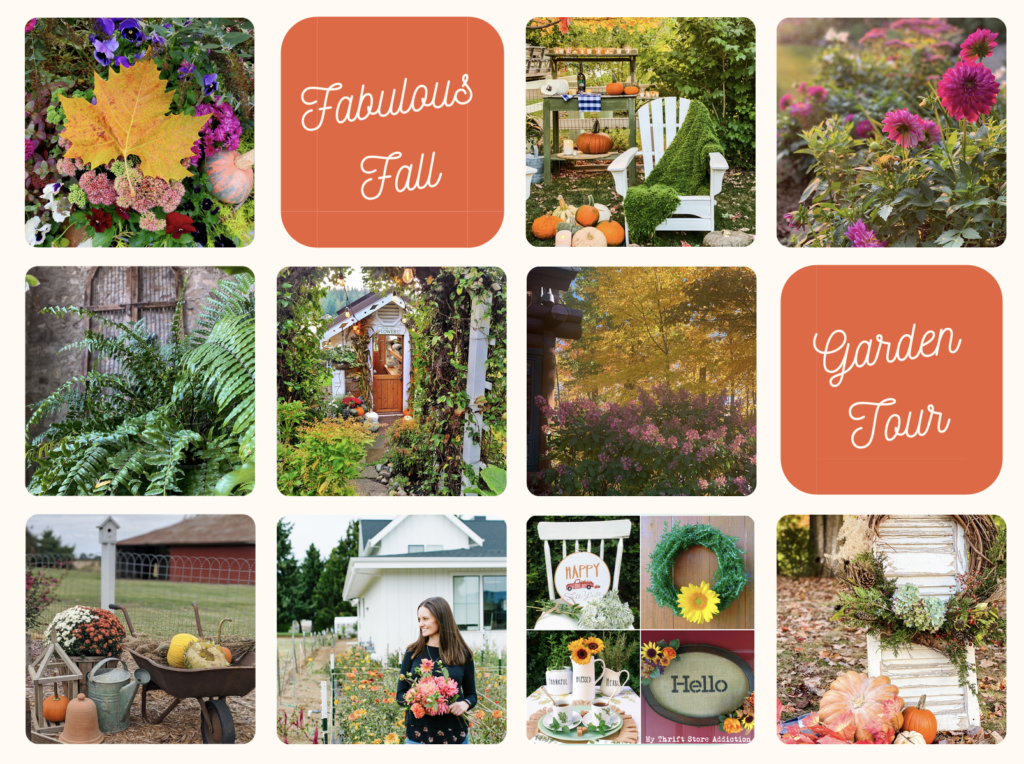 FOLLOW WHITE ARROWS HOME 


Instagram ~ Facebook ~ Pinterest ~ Twitter ~ YouTube