Inspiration From my Neck of the Woods and around the web to give you ideas for your own home and finding direction and connection with yourself and others.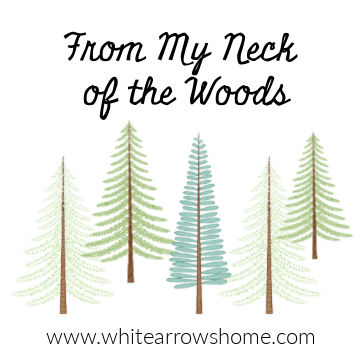 (Affiliate links are used for your convenience. Read my full disclosure here.)
This weekend has been a blessing. With the ages of our kids we spend a lot of time at sporting events and activities in the evenings and on Saturdays and Sundays. But this weekend, we've been home.
We love spending time doing quiet things sometimes, catching up on home projects and having time to cook special meals, grill out and linger around the table.
Highlights of the weekend:
I made some delicious oatmeal with homemade vanilla my friend gifted me. Here's a recipe to try your own. It's so easy to make the presentation of a meal pretty and special too. I served it in vintage crocks from a local Supper Club that closed. With the milk on the side in a restaurantware pitcher.


FOLLOW ALONG
Instagram ~ Facebook ~ Pinterest ~ Twitter ~ YouTube ~ Tik Tok ~ Liketoknow.it ~ Podcast