I love my patio umbrella. I love it's red stripes and want to keep it in good shape and use it year after year. I needed to find an easy way to keep it clean. Here are my simple steps for how to clean a patio umbrella.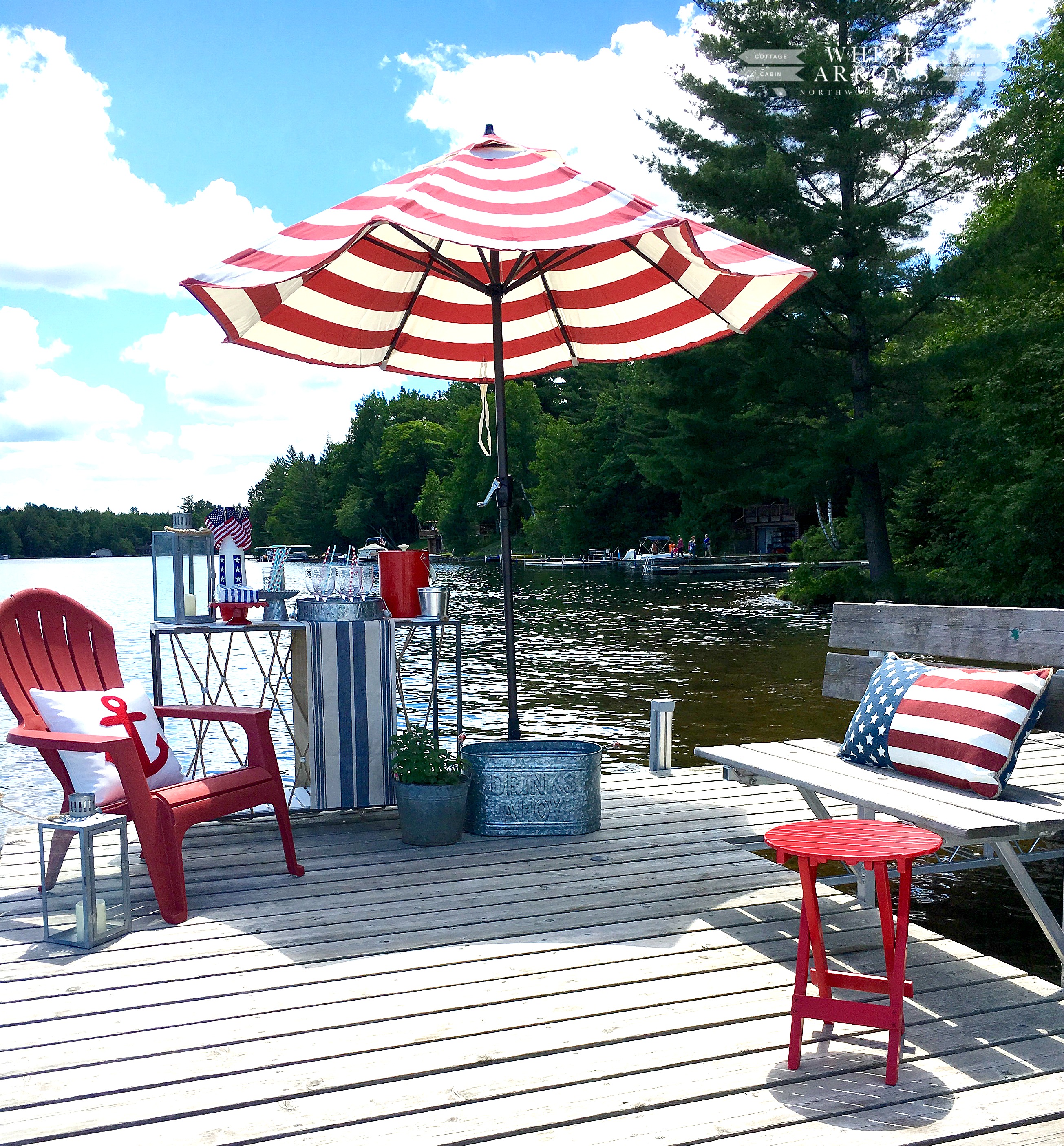 When I pulled my umbrella out of storage this summer and opened it up, I was so disappointed to see that there were gross, dirty, brown stripes on it alongside the red.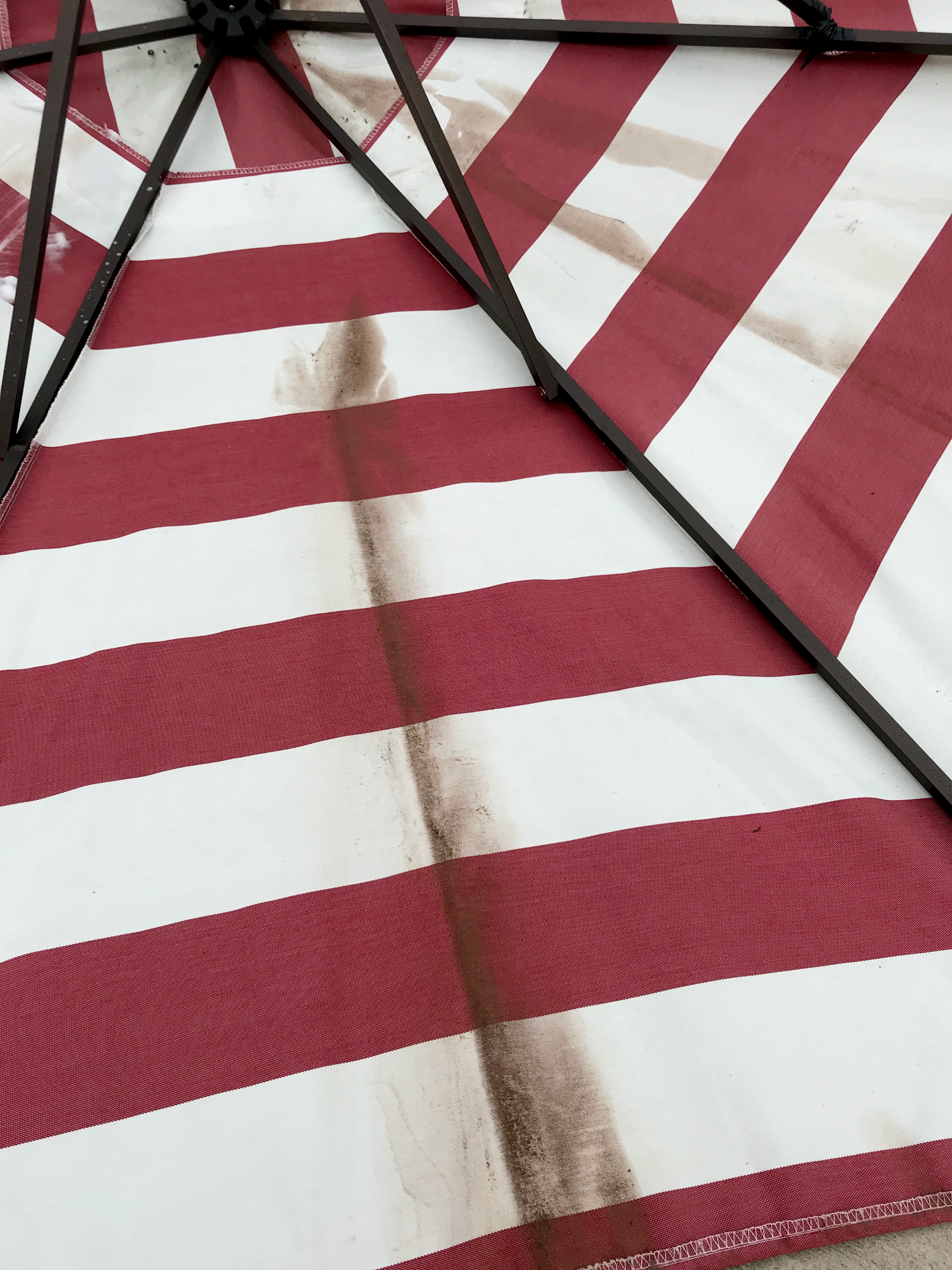 So disgusting and embarrassing! I needed to get it cleaned before our next guests came.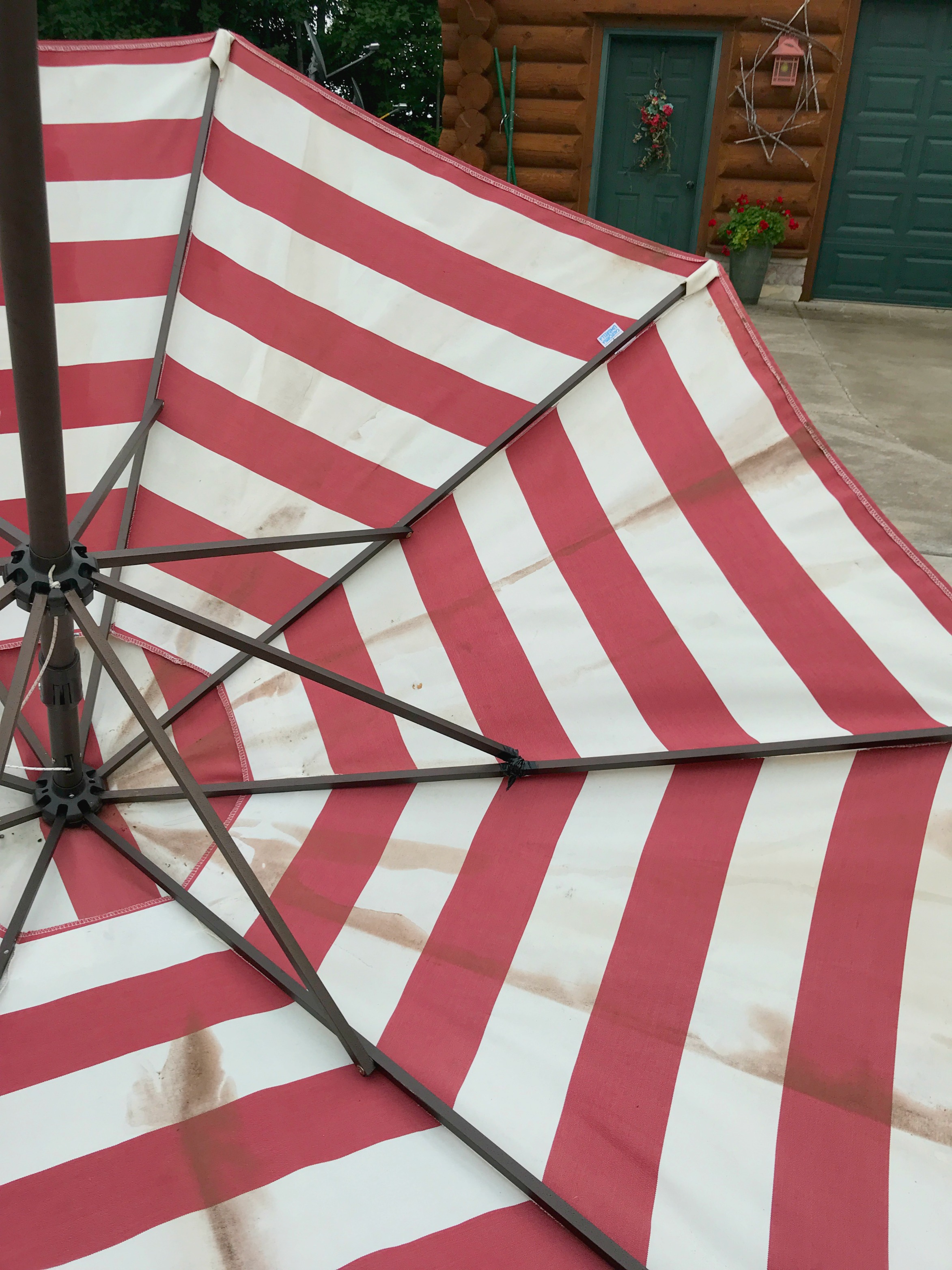 I decided to try something simple first to see if it worked, and it did!
(This post may contain affiliate links which won't change your price but will share some commission.)
All I needed was: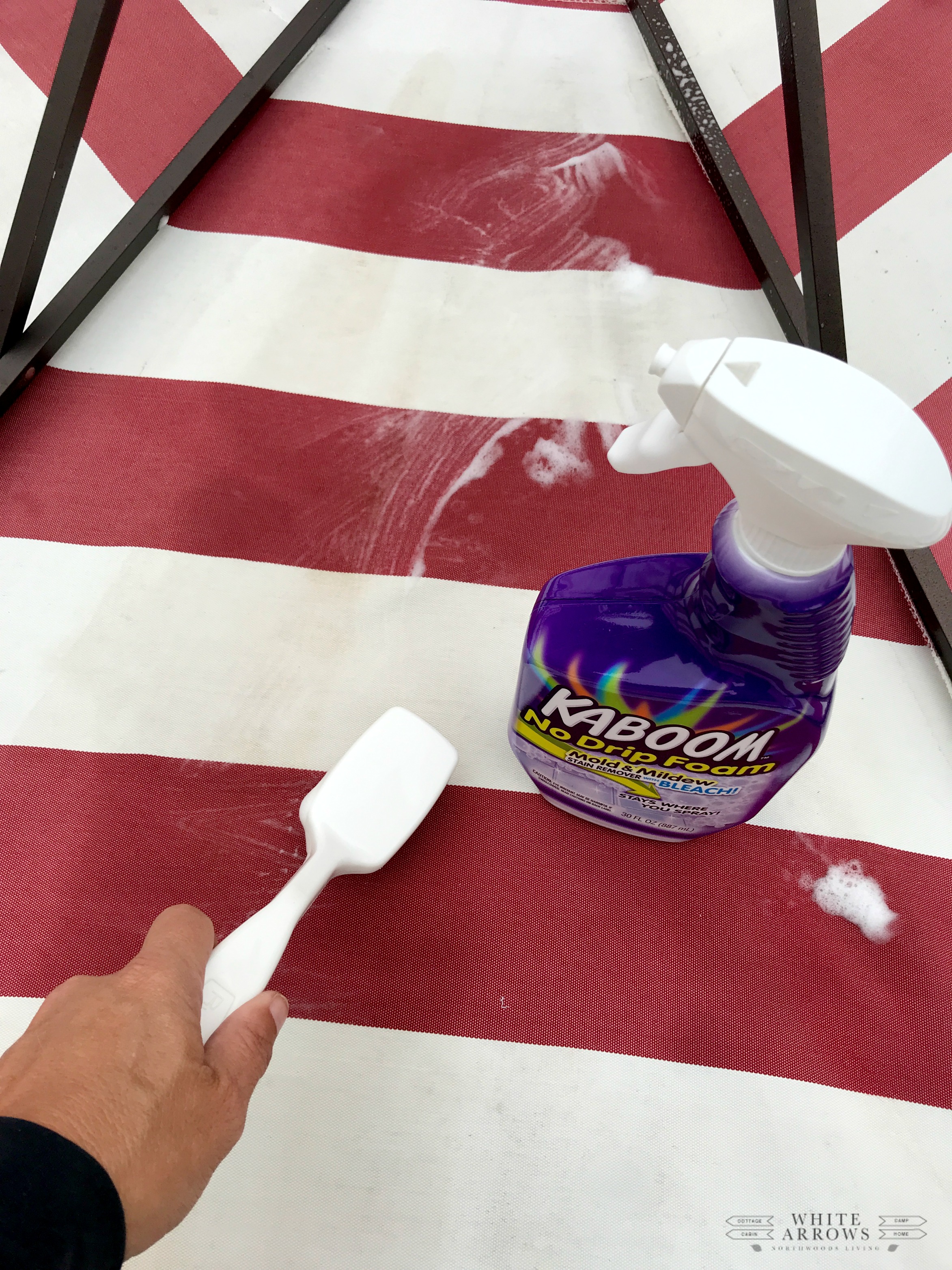 I sprayed Kaboom  Mold and Mildew Spray on the dirt and scrubbed with the brush. A little arm work out and it was all scrubbed up.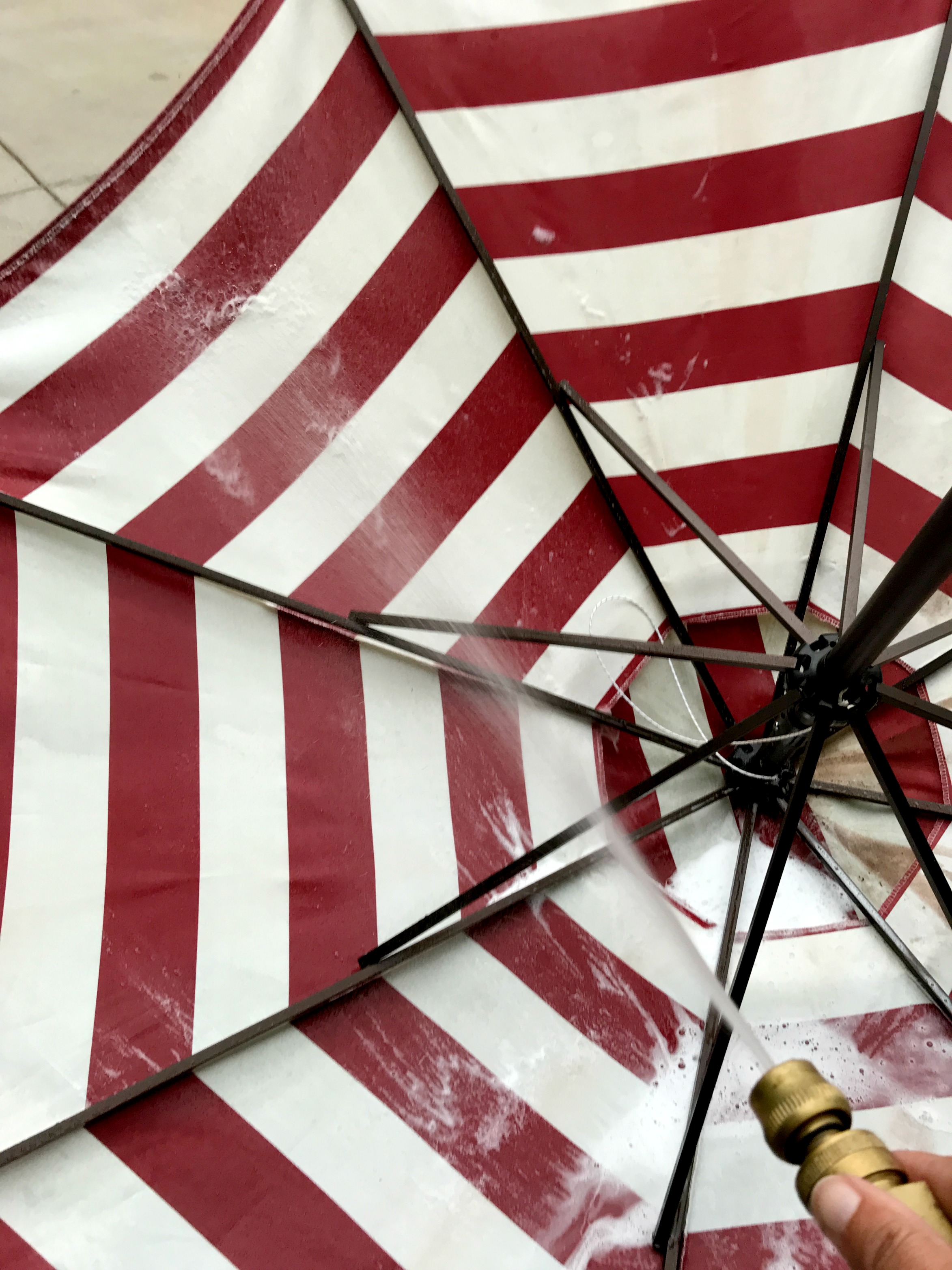 Then I rinsed it off with the hose. One of my favorite things about our hose is that when not in use, curls up small and doesn't take a lot of room to store. No more trying to roll up giant hoses!
Now our umbrella looks clean and new and ready to welcome guests to our lakeside patio parties!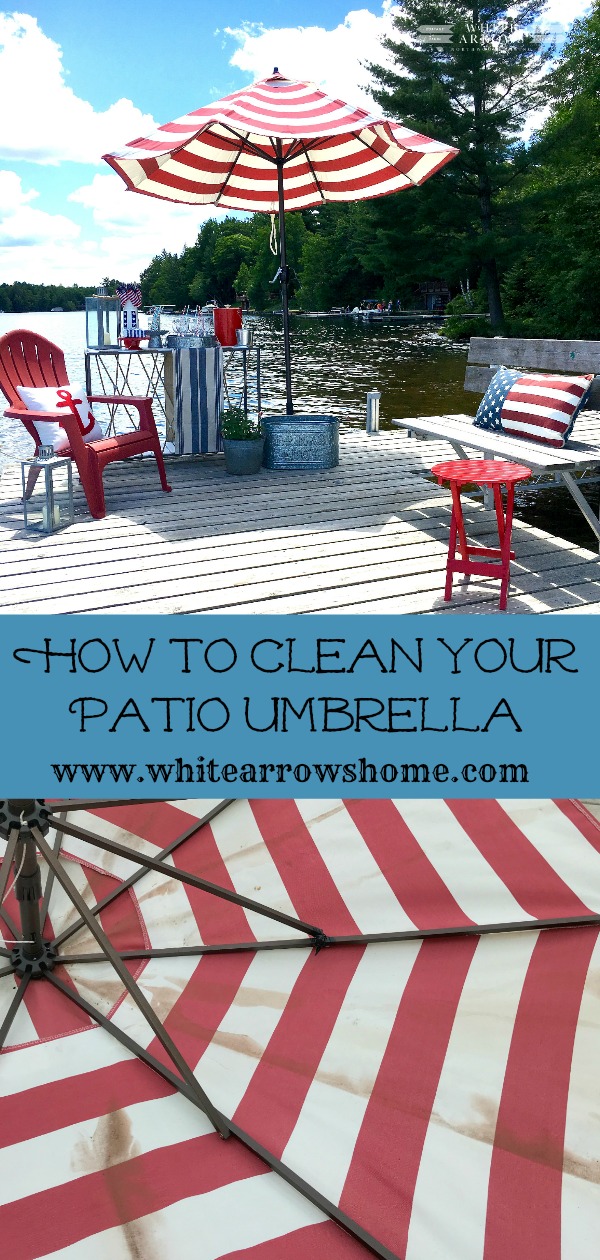 (This post may contain affiliate links which won't change your price but will share some commission.)
I'll be excited to share more inspiration with you each day on:
Instagram ~ Pinterest ~ Twitter ~ Facebook