Set up a workspace for kids that's attractive, inviting and encouraging.
I'm joining some friends today for our monthly DIY Blog Hop hosted by Grandma's House DIY and Chas of Chas' Crazy Creations. Each month we have a different theme and this month is office and workspace DIYs. You will find a variety of inspiring posts and all participants and links are listed at the bottom of my post so you won't miss any of the great ideas!
(Affiliate links are used for your convience. Read my full disclosure here.)

If you are new to White Arrows Home, welcome to our lakeside log cabin home in The Northwoods of Wisconsin. I'm so glad you stopped by today!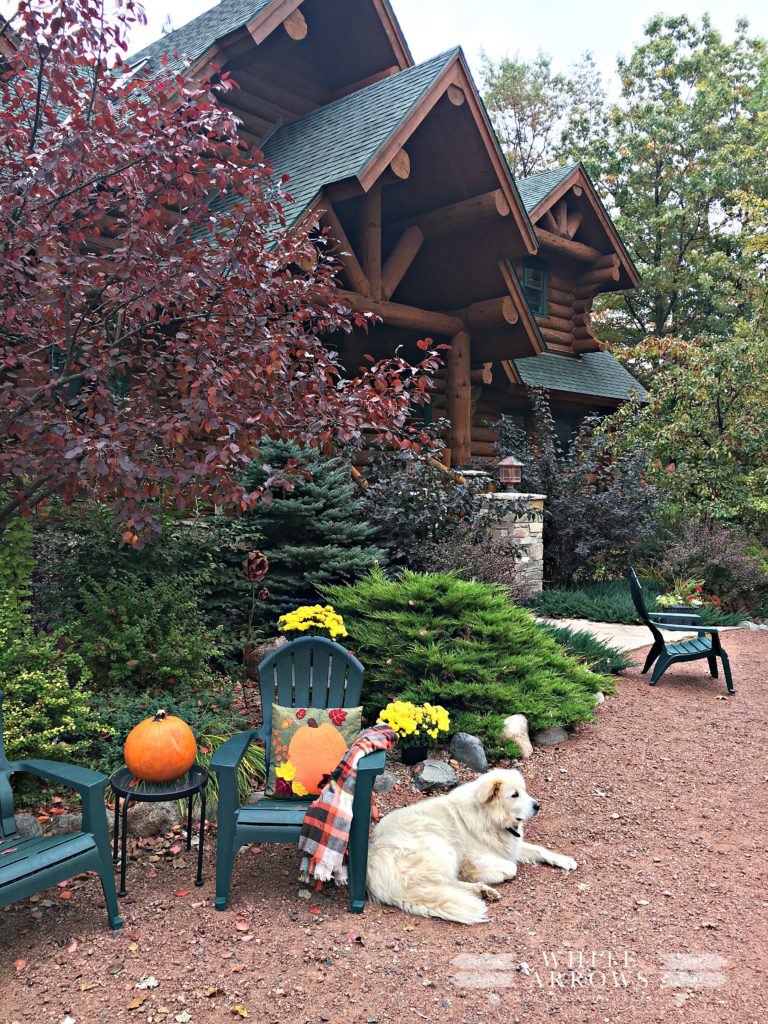 Office/Workspace
One of the discussions my husband and I often have is about where is best for the kids to do their school work. He is a work at your desk with good lighting guy. I am a have a cute desk to look at, but do your work on the couch kind of girl. When we met in college, he always studied in the library. I studied on my bed in my dorm room. Bottom line, I think we should all just do what works best for us. How do you like to work?
Here's my desk in our great room. It's pretty obvious that I love a having a desk that is pretty to look at.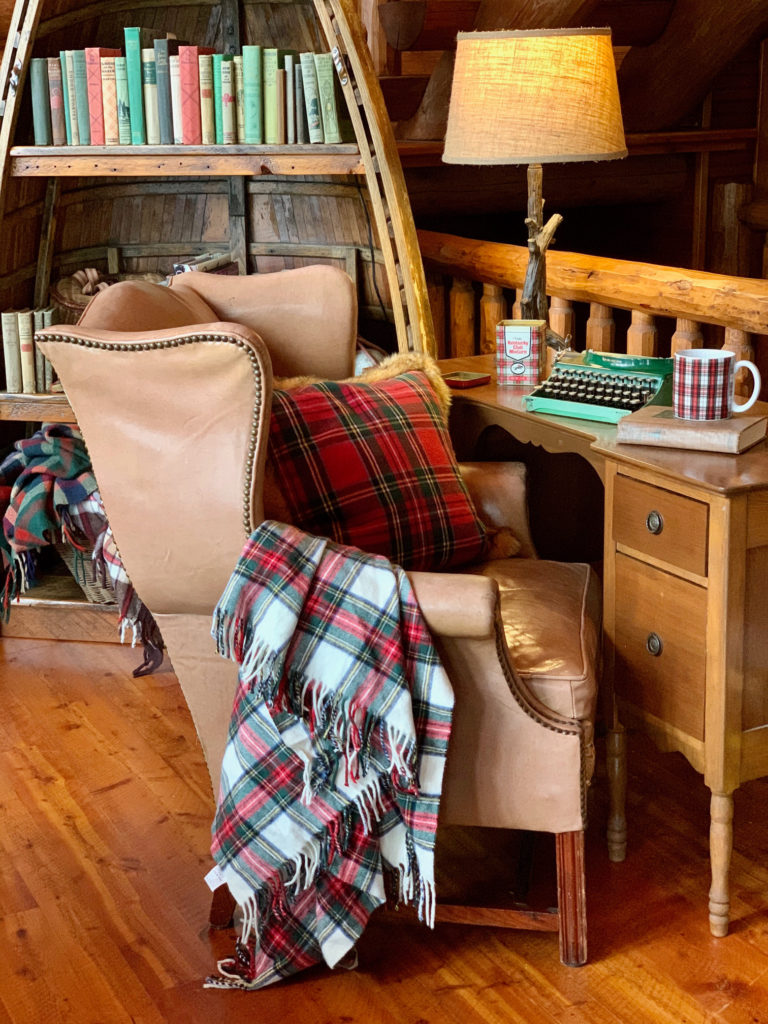 Here is where I usually sit to write my blog posts and do my podcast planning and other work. I love sitting in one of our buffalo plaid chairs by the fire.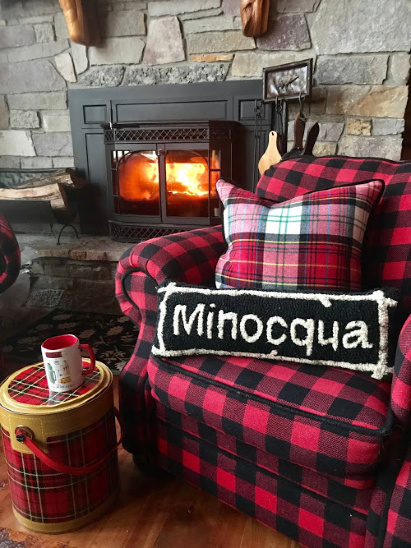 I have four kids and they are a mix of my husband and I. They sometimes work at the desks in their room, sometimes at the kitchen counter or dining room table. And sometimes they work on the couch in the great room. No matter where they decide to do their work, I do like to have an attractive and inviting workspace in each of their rooms.
I also like to have and inviting and attractive workspace in our guest room and all throughout the house. One of my design philosophies is to design spaces that encourage lingering longer. Here's an example of how I do that with an office/workspace.
I set up a little desk area in the bunk room recently and I thought I'd share some of the easy DIYs I did to make it attractive, inviting and encouraging.
To Make a Workspace Attractive
I love to find beautiful and unique furniture pieces, often antiques. This sweet little desk was a fun find. It's the perfect size for kids, so like Goldilocks they will find it's "just right."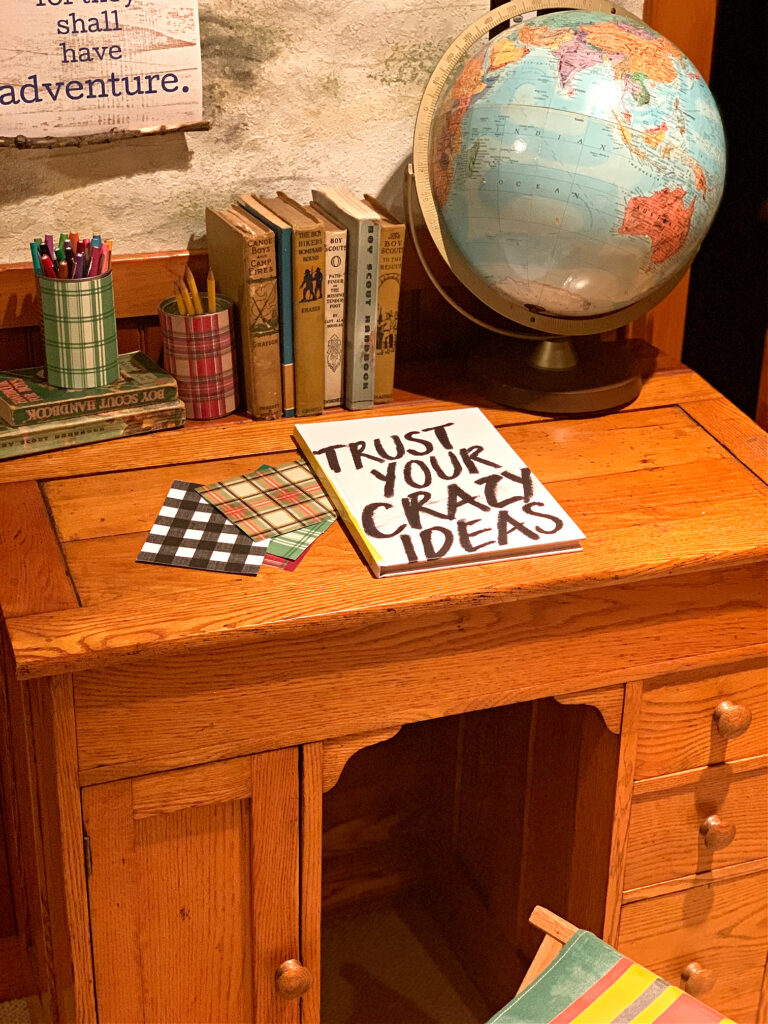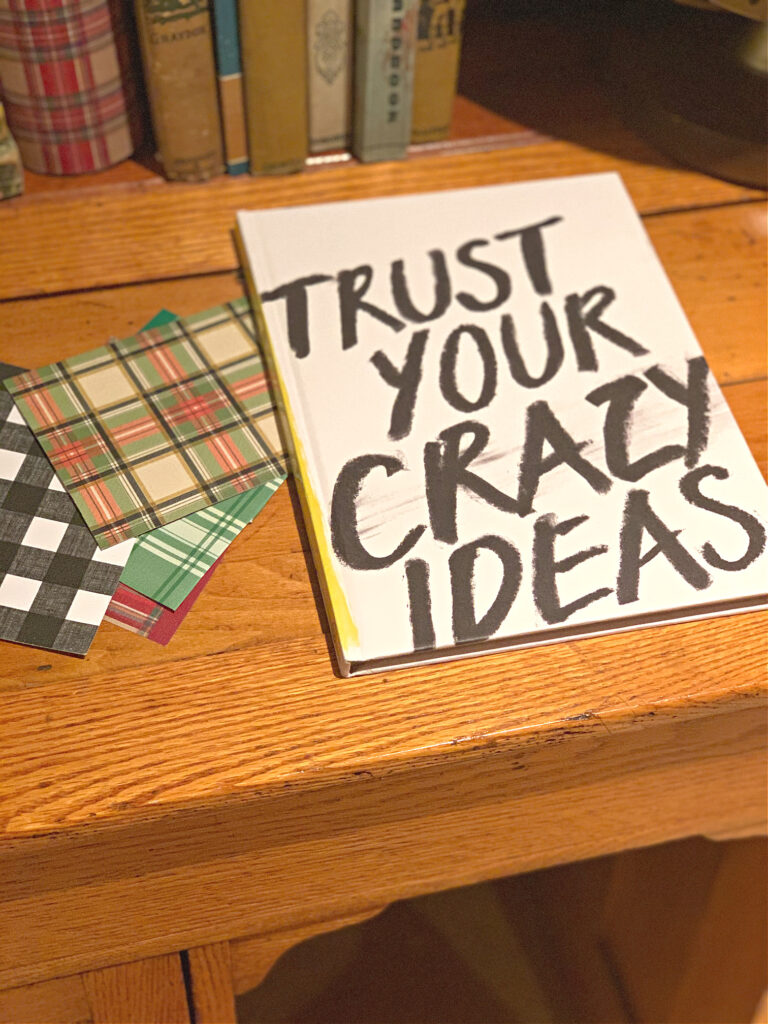 To Make a Workspace Inviting
When setting up a workspace I want it to invite my kids or guests to want to come sit in the space. When they see beautiful papers and journals, pens and pencils, they will be drawn to have a seat. There are several drawers and the slanted top lifts. They will be curious to find wheat is inside.
To make fun pen and pencil holders I did the good as ever simple soup can craft.
I planned one of the easiest dinners that is always a pleaser, The Pioneer Woman's 7 Can Soup, so I would have cans to craft with. I love her cookbooks too!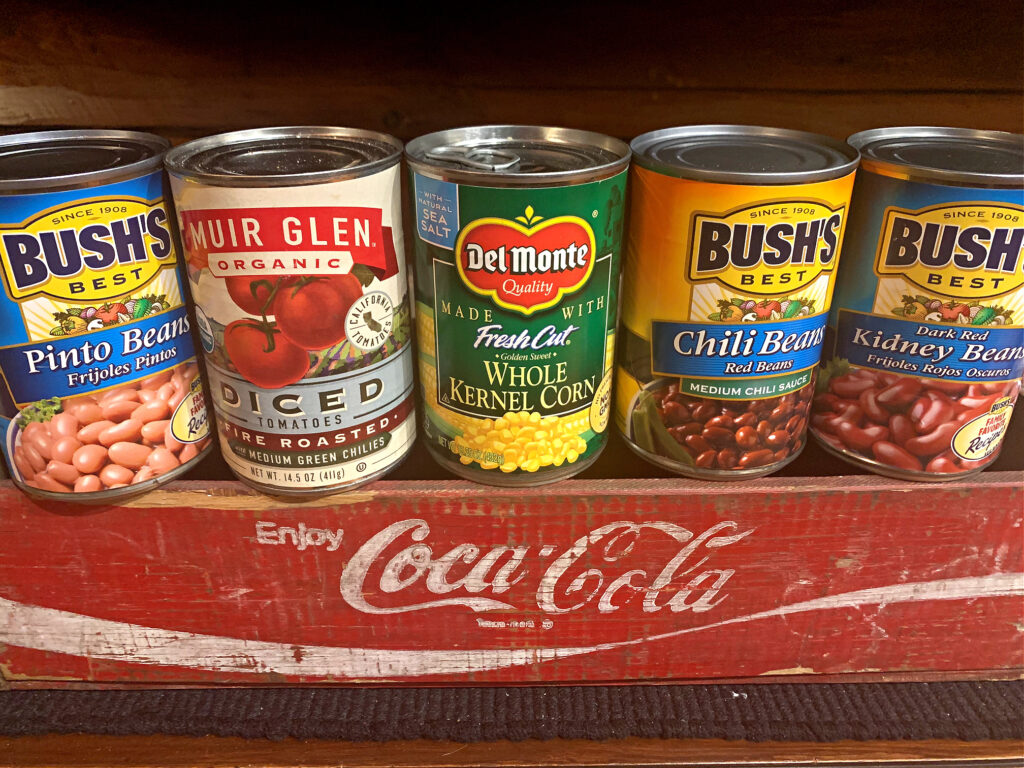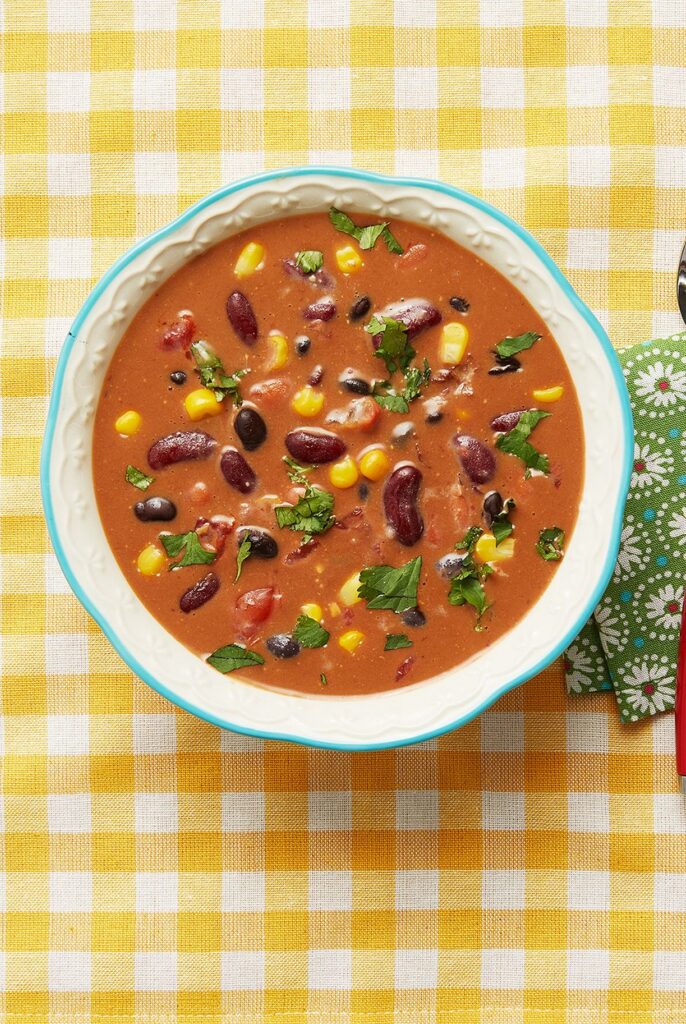 I emptied the cans, cleaned them and removed their labels.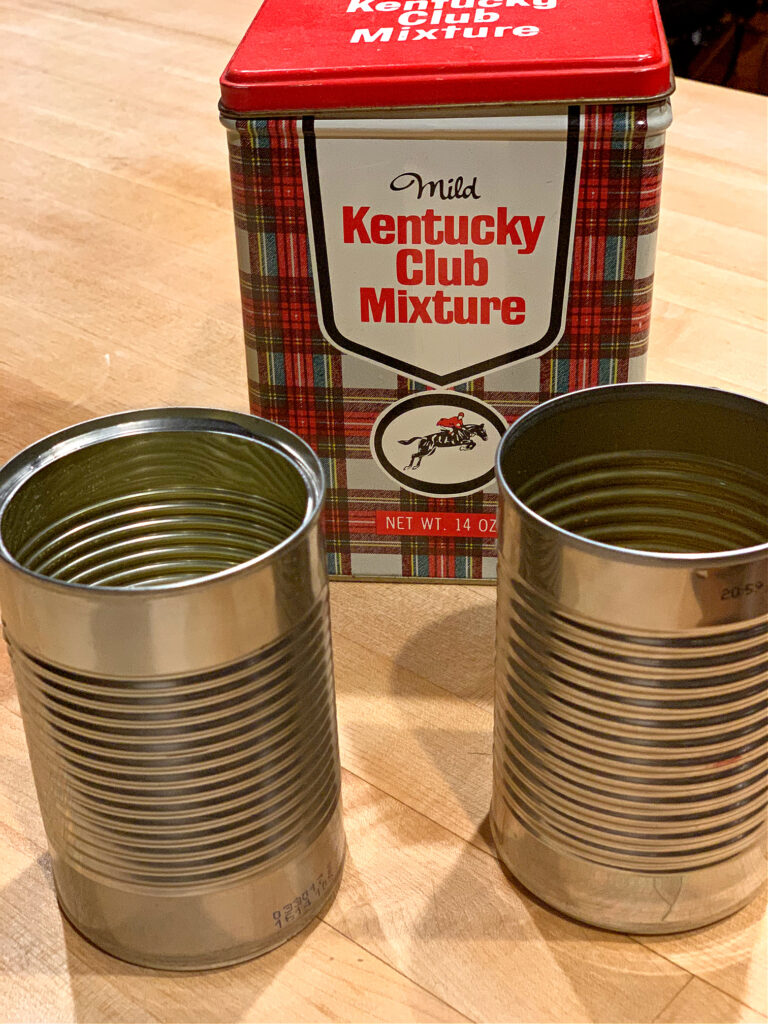 Then I added plaid scrapbook paper. Your kids could easily help with this project and you can choose papers to match their room or their interests. It's inexpensive and easy.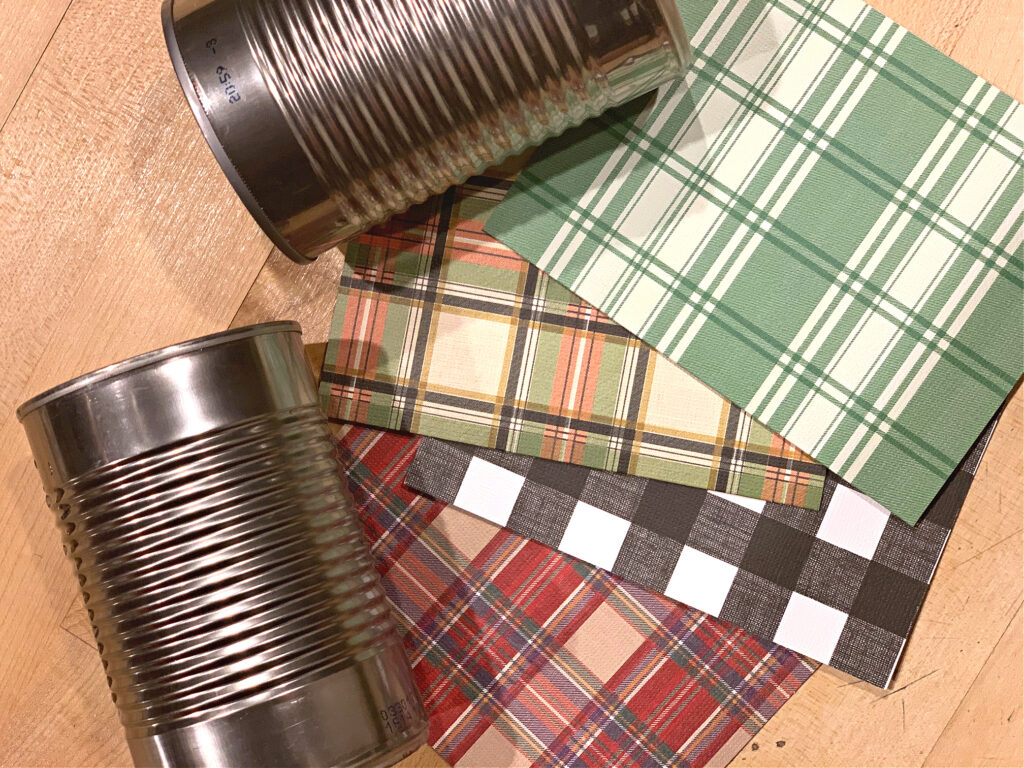 I decided to use a few different plaids. Plaid is my "favorite color" and I like to incorporate it in some way in every room.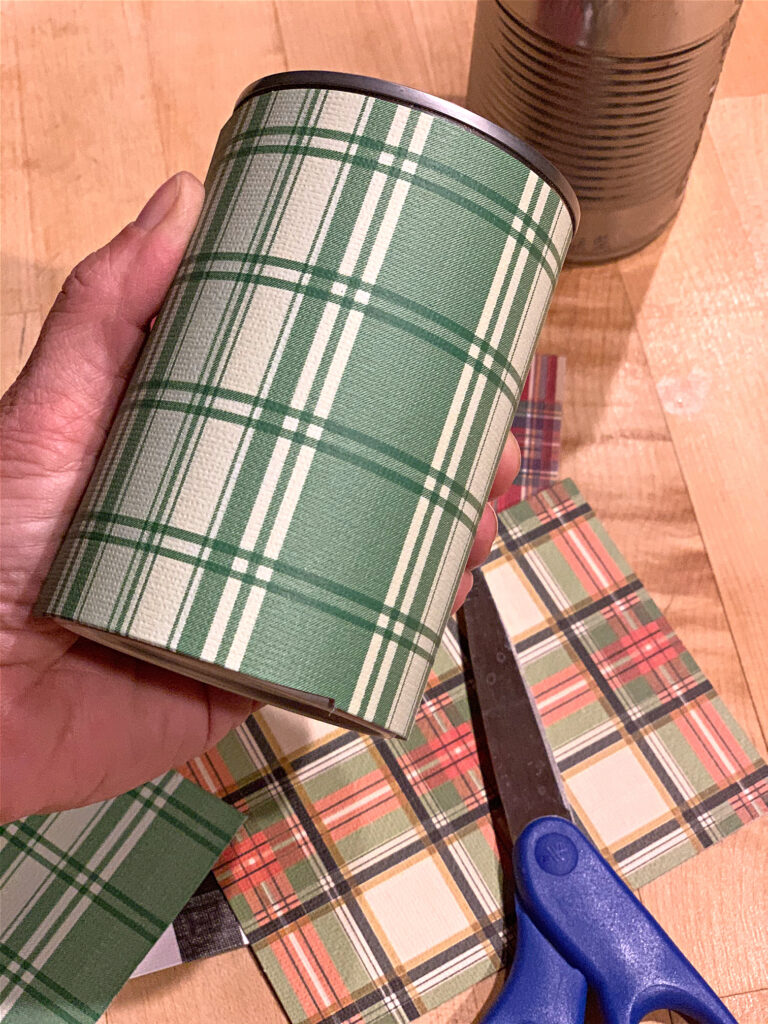 Are you like me? Do you get really excited about new notebooks and pens?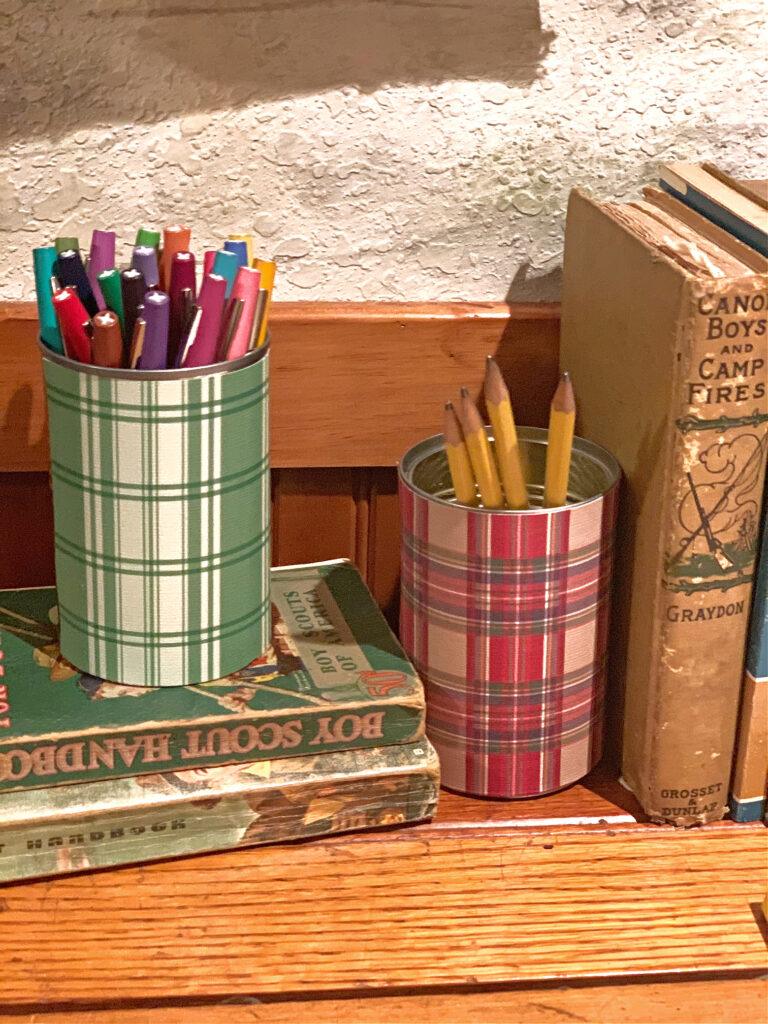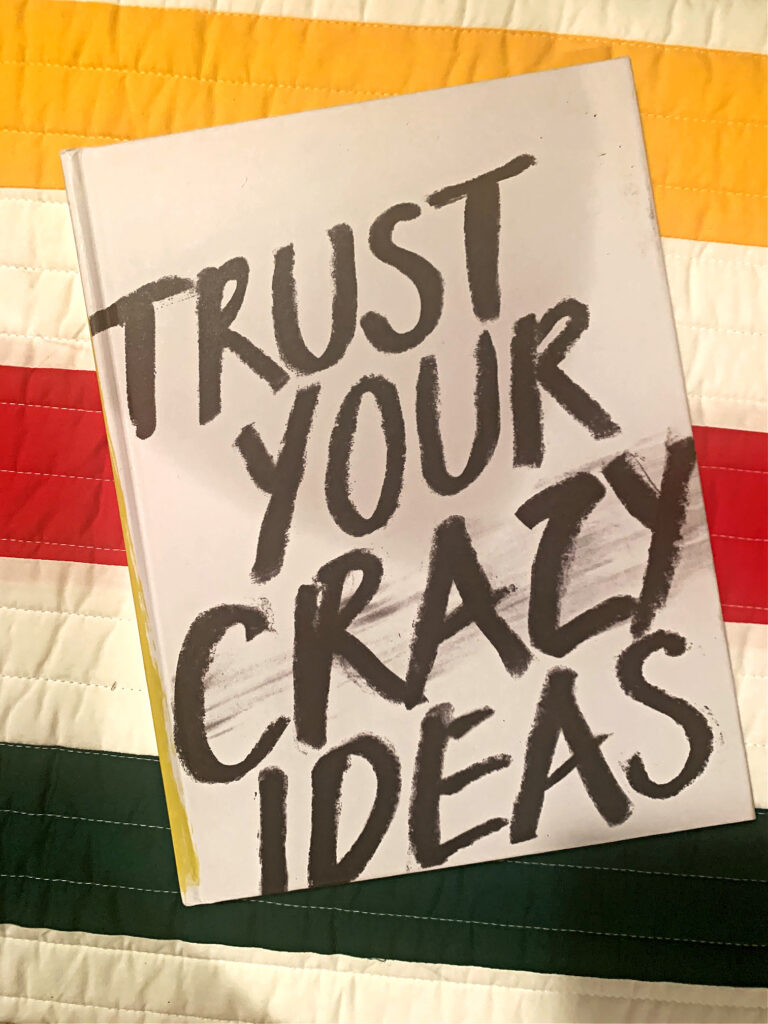 To Make a Workspace Encouraging
I always like to keep things around my workspaces that give encouragement while I'm working. Quotes on coasters, notebooks, calendars and artwork does the job well. I made a few printables to put up in the bunk room workspace that had quotes about adventure. I've made them available for you to print as well.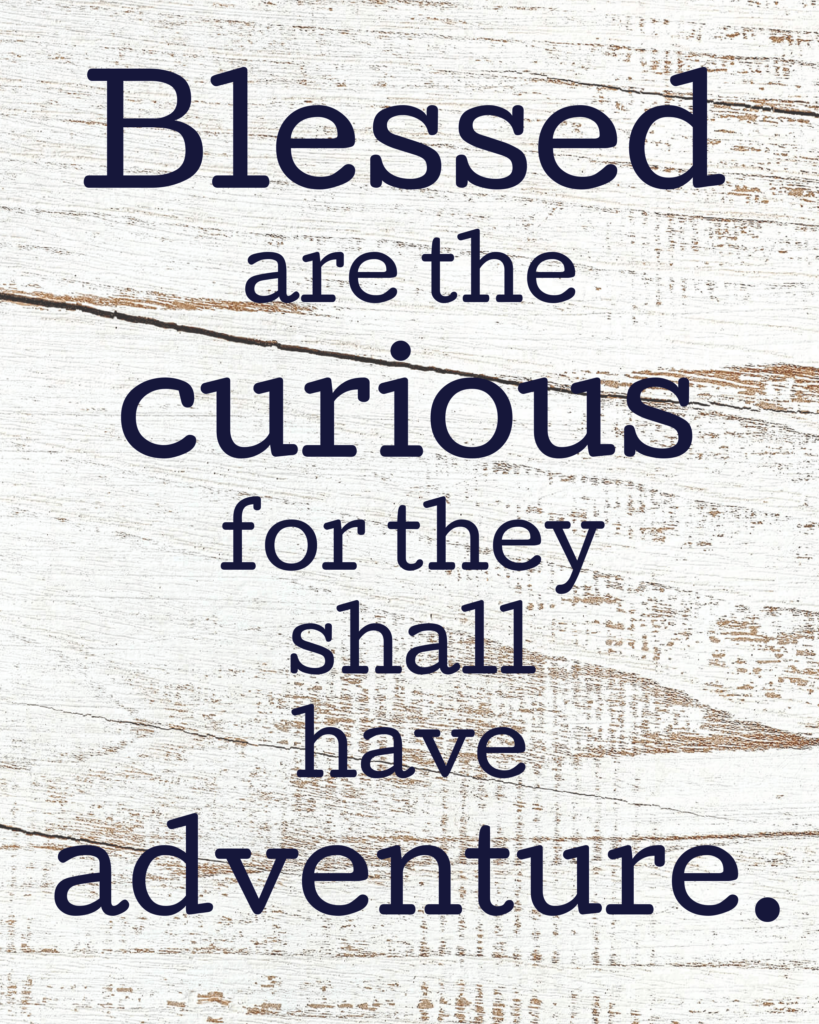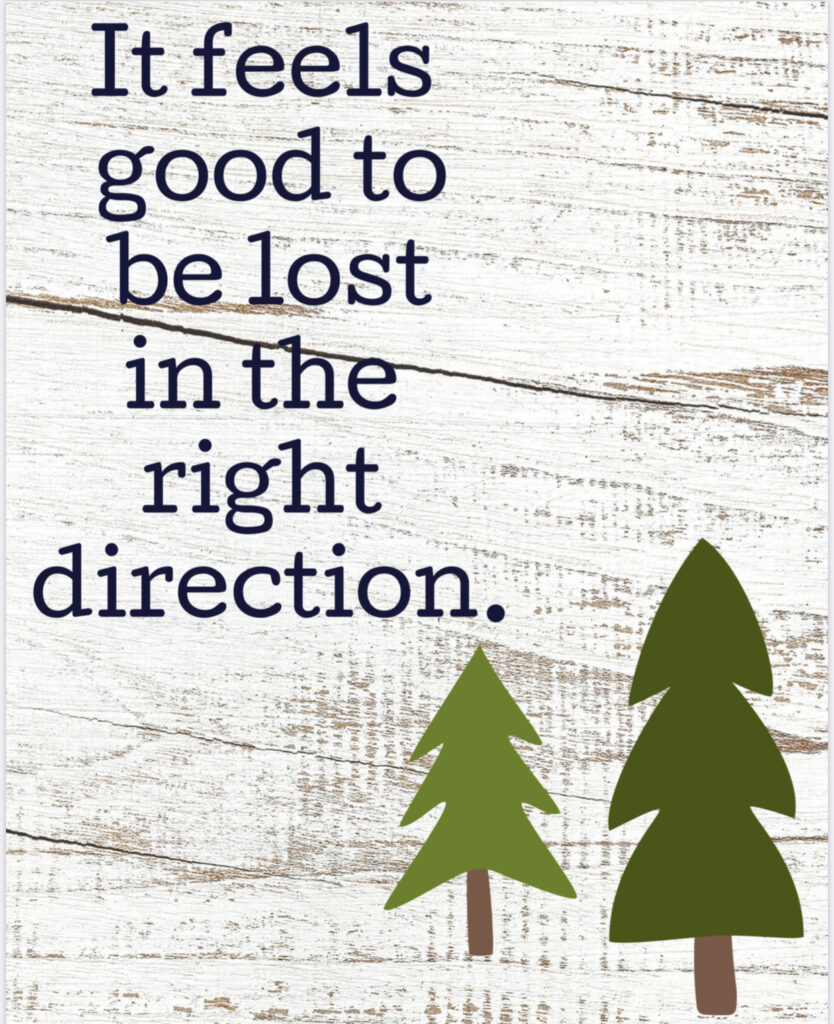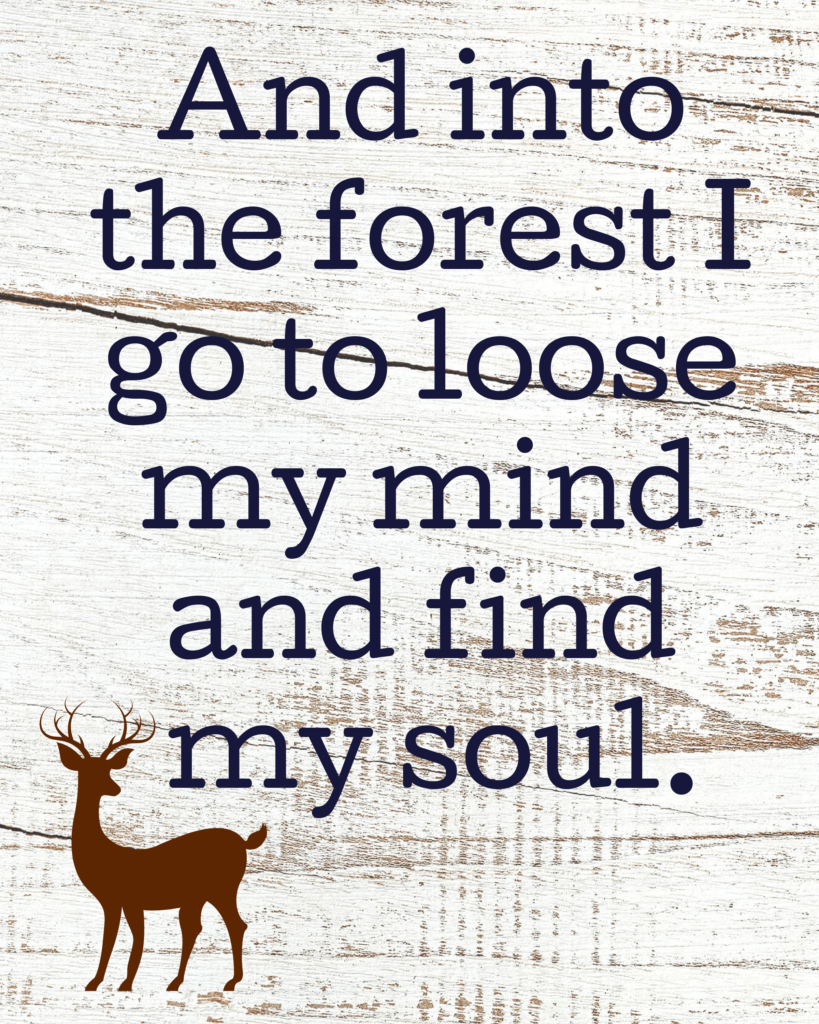 To hang the prints in the space I decided to make a simple frame in the style of an old school chart. I went out into the woods around our cabin home and found some sticks to use.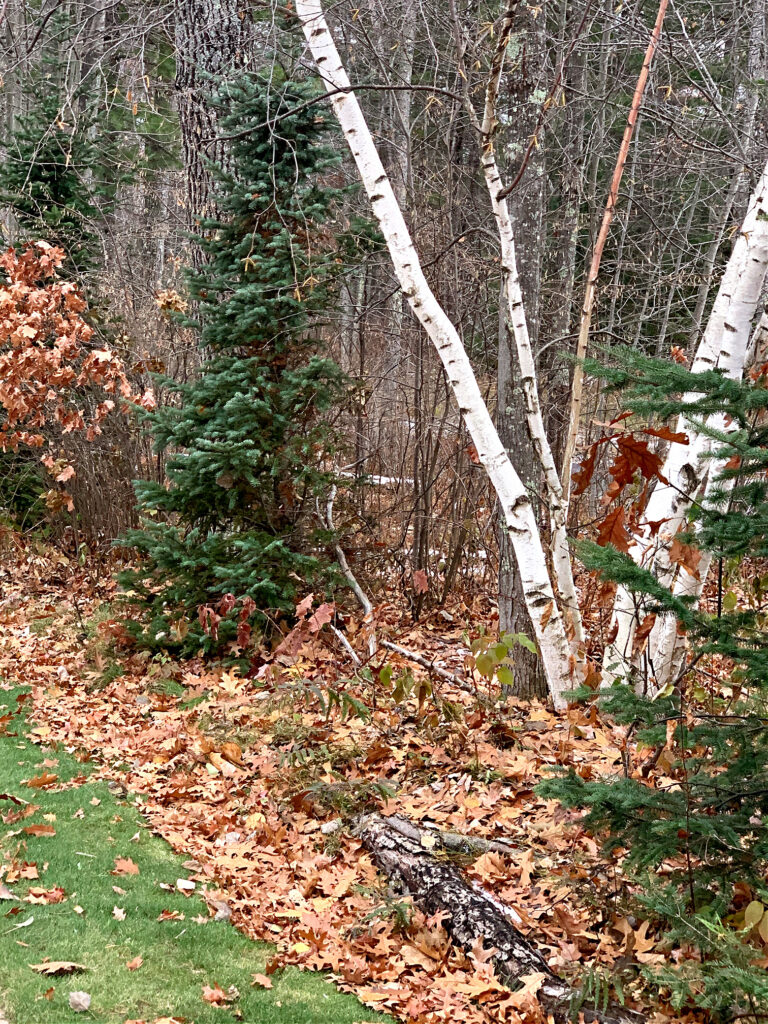 I glued one stick to the top of the printable and one to the bottom. They I used a bit of twine as a hanger.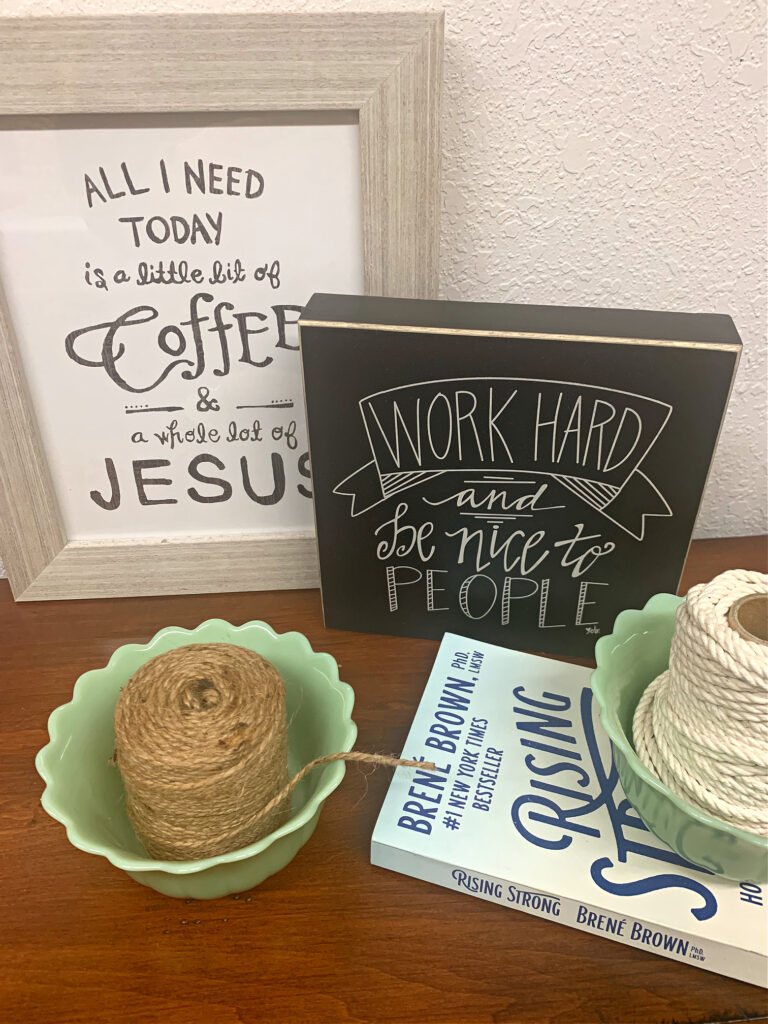 Because they are lightweight I was able to just hang them on the wall using a push pin. To make the push pin more attractive I added a boy scout patch to the top.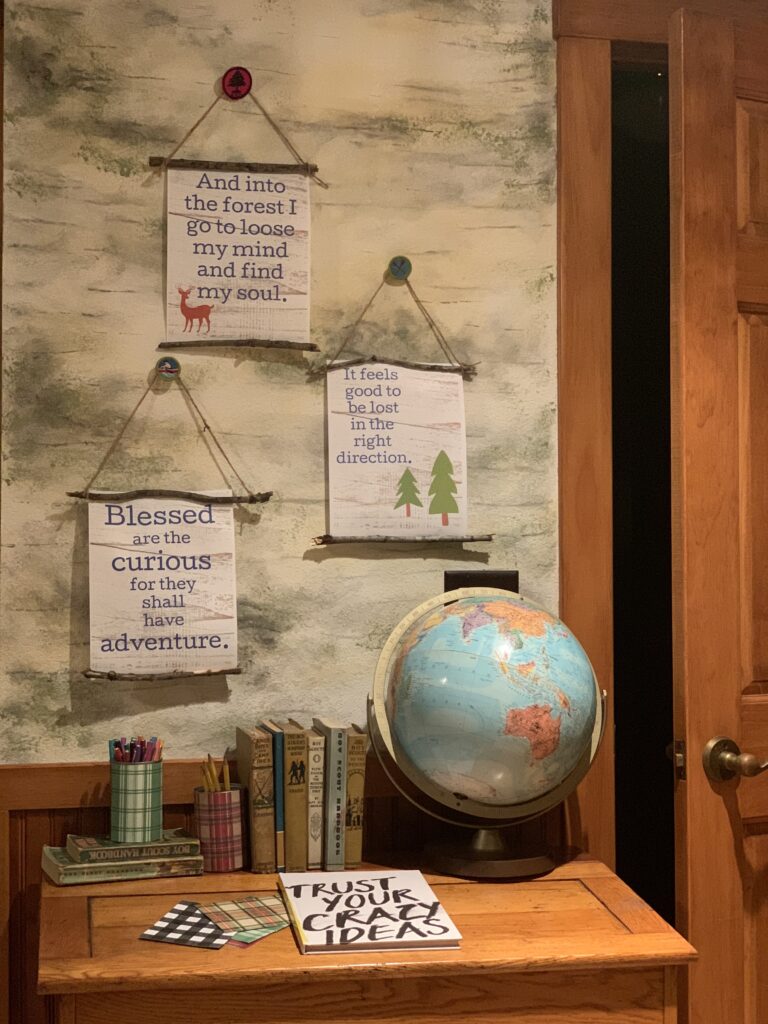 Get the Look


Thanks so much for joining me! I hope you will become a regular visitor of White Arrows Home. You can find more printables in my SUBSCRIBER LIBRARY when you Subscribe. The password will be given to you in your welcome email as a thank you.
Now enjoy the office inspiration from my fellow bloggers.
Take the Tour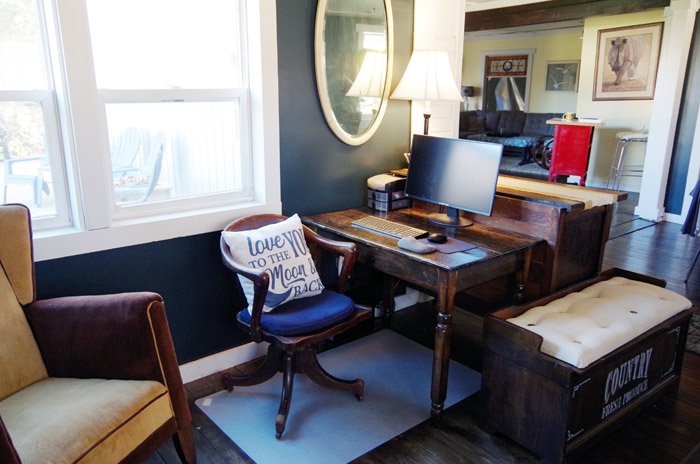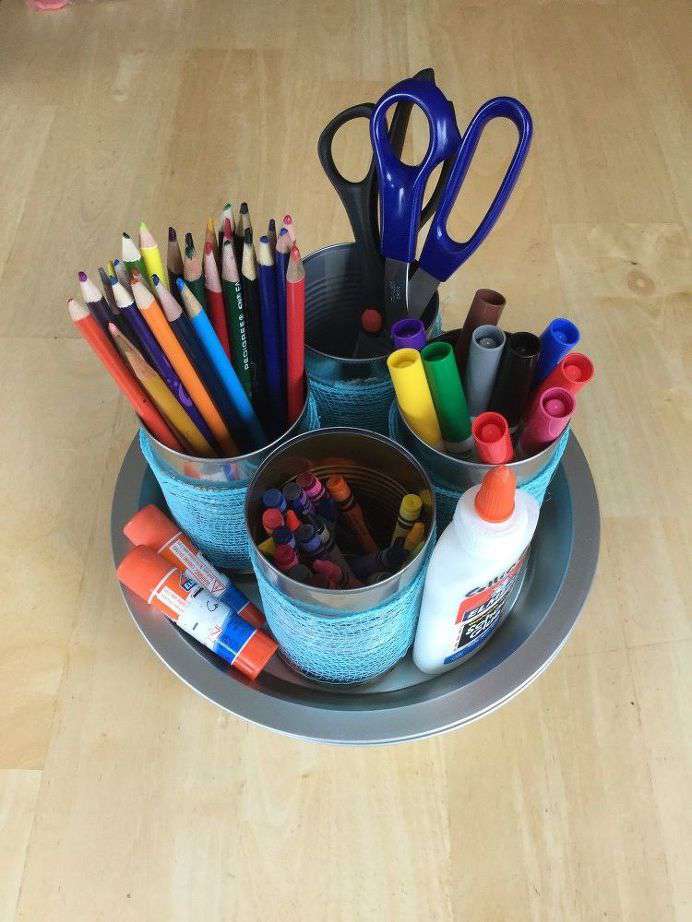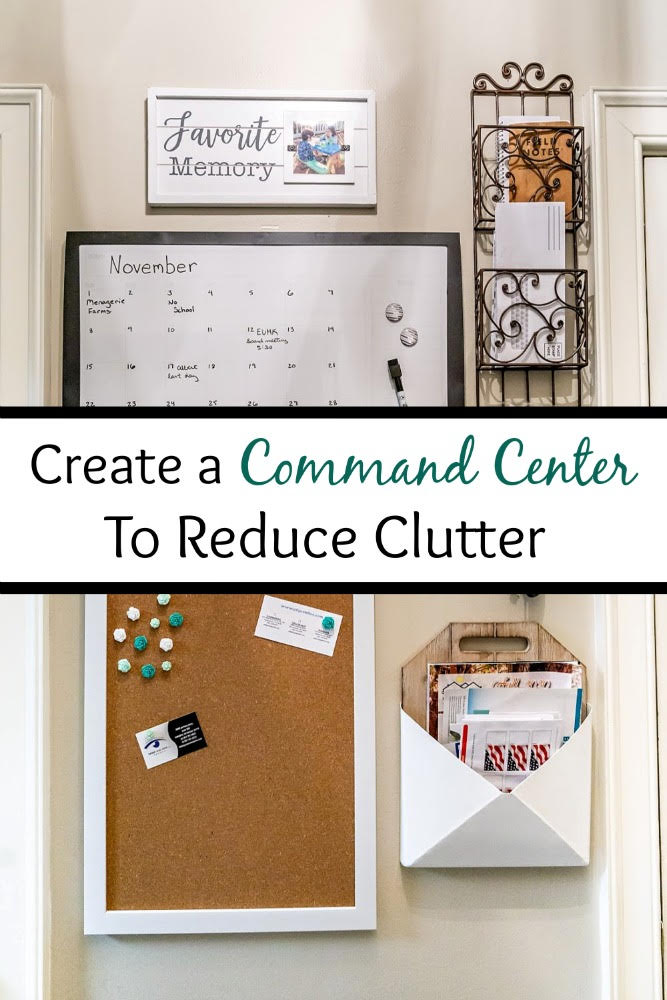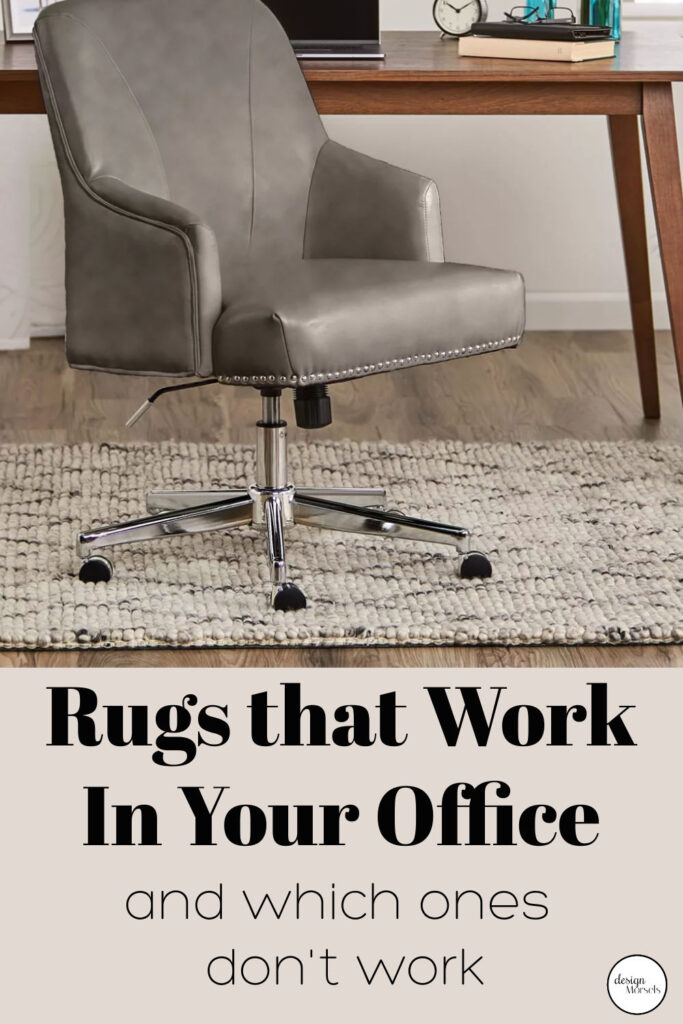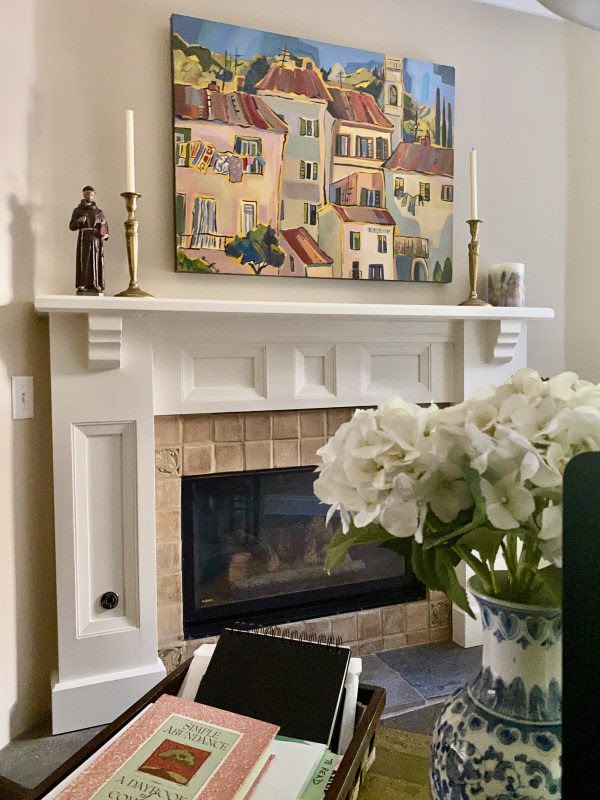 FOLLOW WHITE ARROWS HOME


Instagram ~ Facebook ~ Pinterest ~ Twitter ~ YouTube