Special Christmas dishes take center stage on my Holiday table.
I'm so excited to be joining my Charming Homes & Gardens friends for a Creative Christmas Tablescape Tour. Thanks so much to Rachel The Ponds Farmhouse for organizing! Find a full list of all our links at the bottom of this post.
(Affiliate links are used for your convenience. Read my full disclosure here.)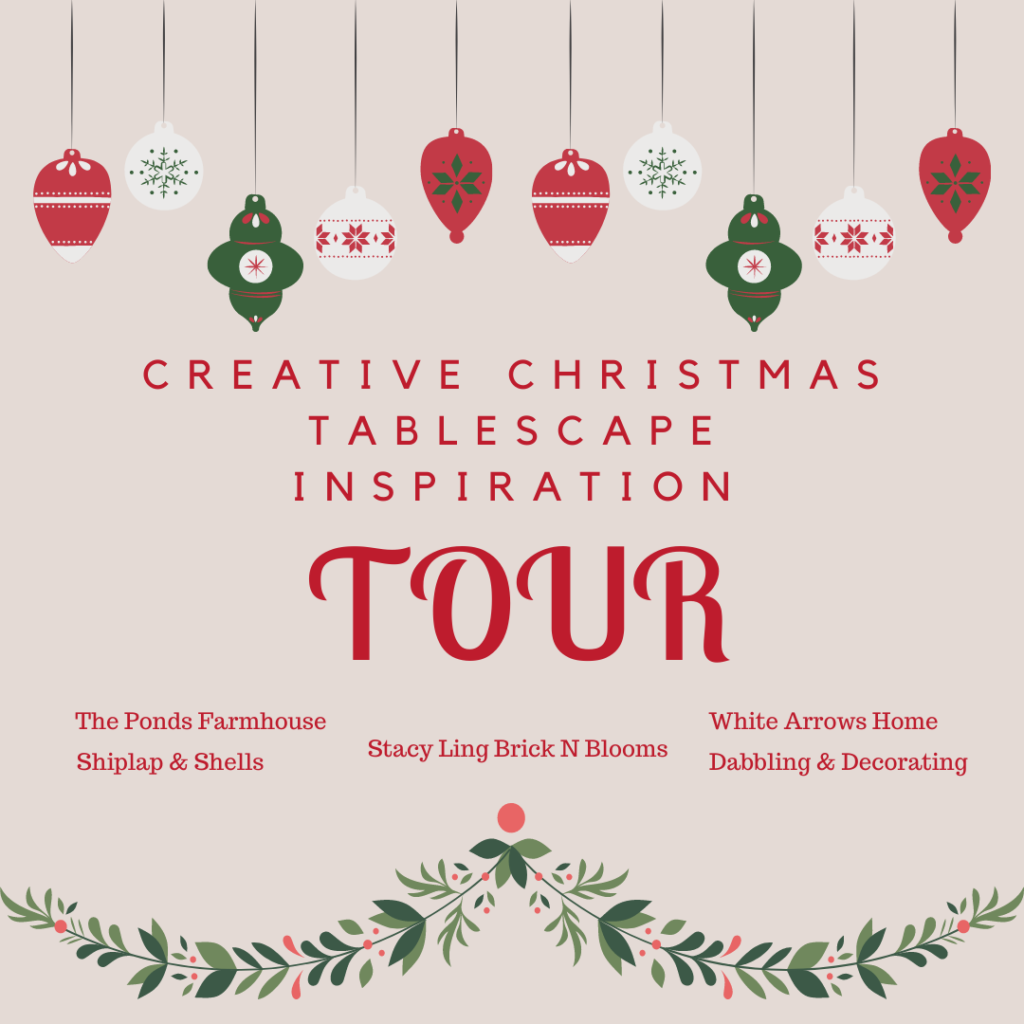 One of the things I love about our group is that we live all over the country. If you are coming over from my friend Kim's Shiplap & Shells in Washington you are now in Wisconsin. Wasn't Kim's table stunning!! I'm always so excited to see what she does!! She inspires me so much!
We live in a full log cabin on the shores of a lake in the woods. The inside of our home is full of rustic style.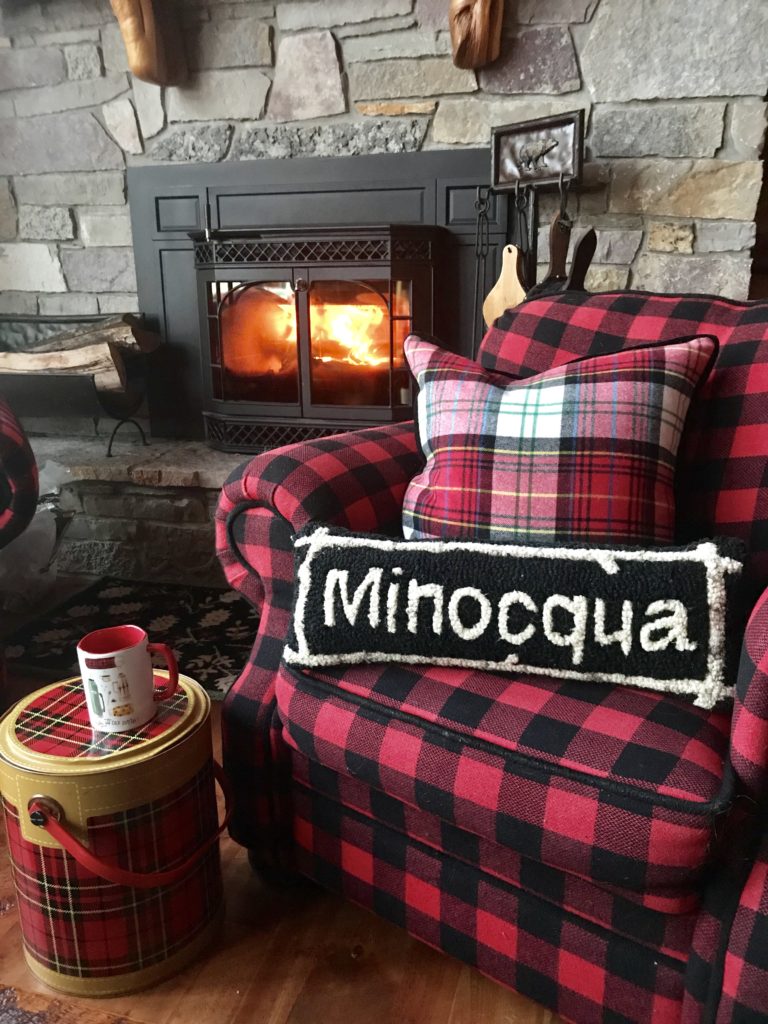 For my tablescape I set our dining room table up using my special Spode Christmas Tree China. What makes this set so special to me is that my Godfather began giving me pieces of it each year when I was a very little girl. When I grew up and moved into my first apartment, I had a collection of beautiful Christmas dishes to take with me.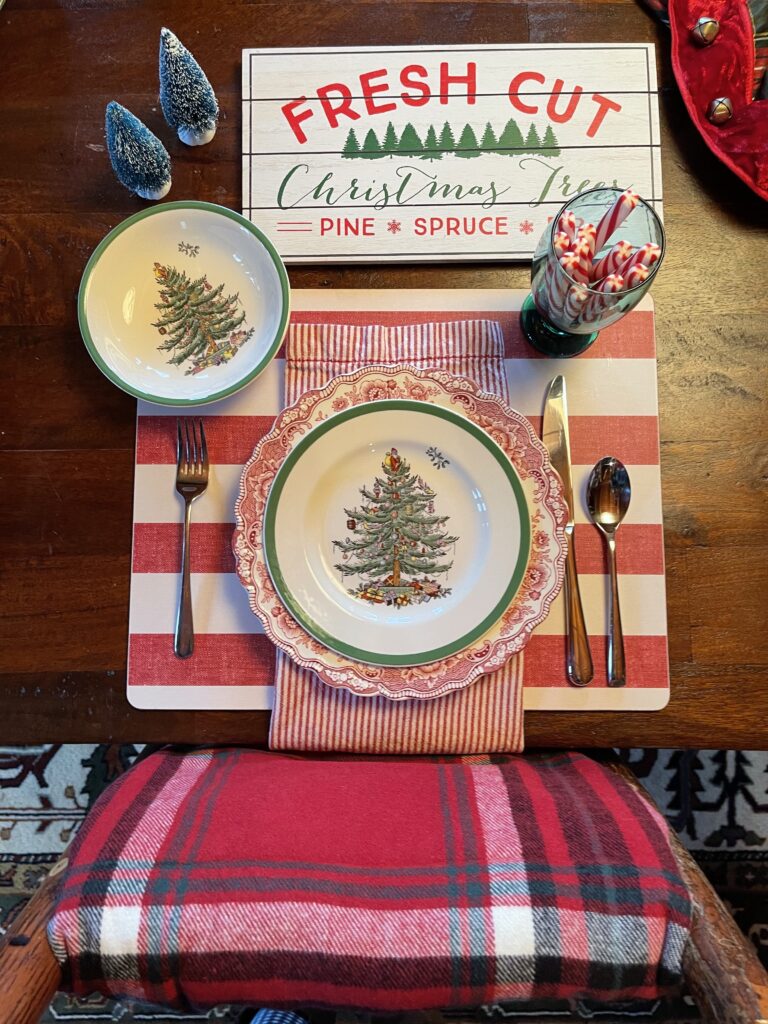 I think it's such a beautiful gift idea. I wrote a post suggesting Christmas china patterns to start the tradition yourself with a couple getting married or a young person in your life.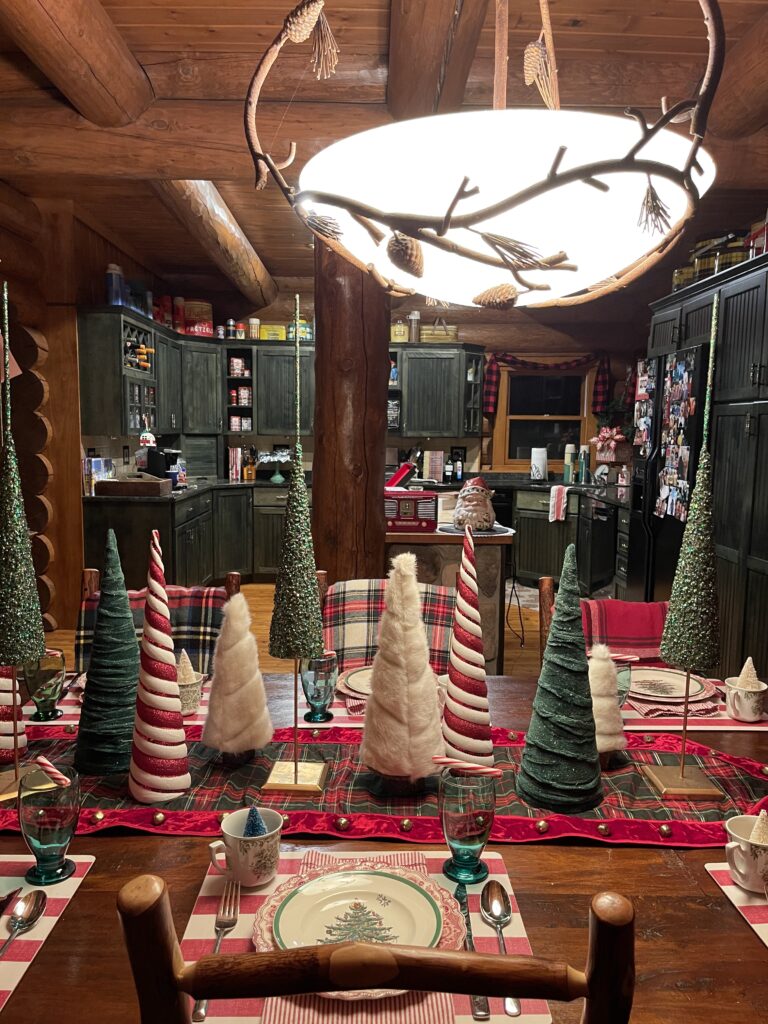 To start my placesetting I used my corkboard backed placemats from Pottery Barn. I have these in several different colors and patterns and love using them. They clean up so well and don't shift around when eating on them. They are durable and beautiful and look great when it's not meal time sitting on the table.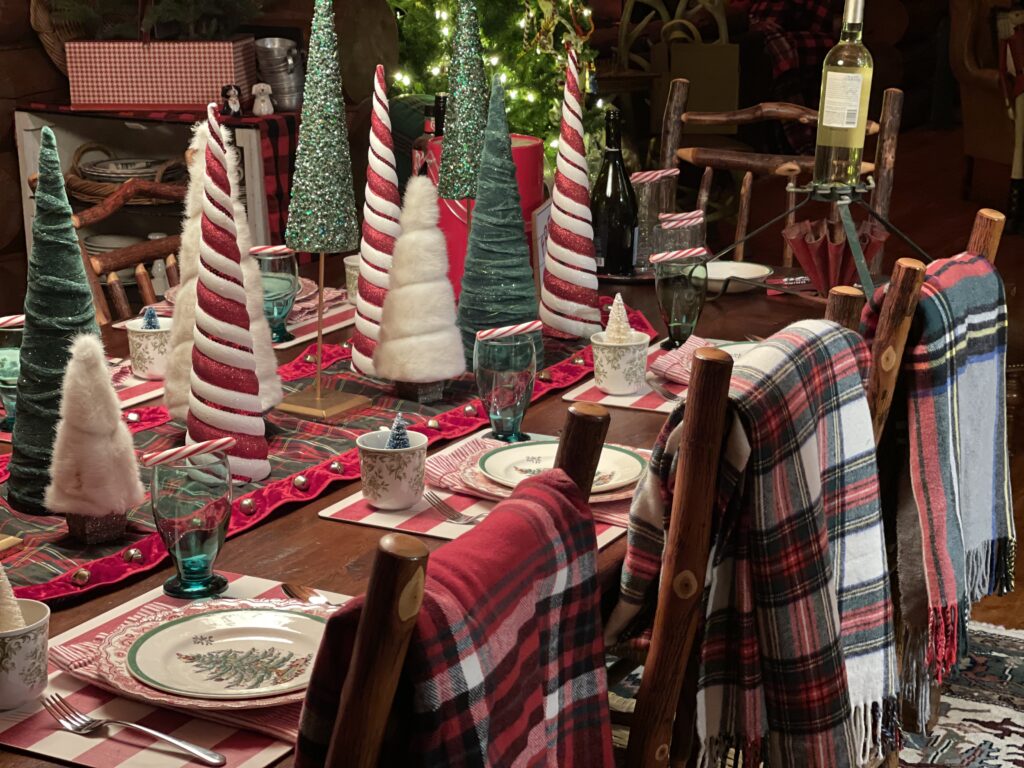 One of my favorite things is to fold some of my plaid blankets across the backs of the chairs. I used my Christmas colored ones.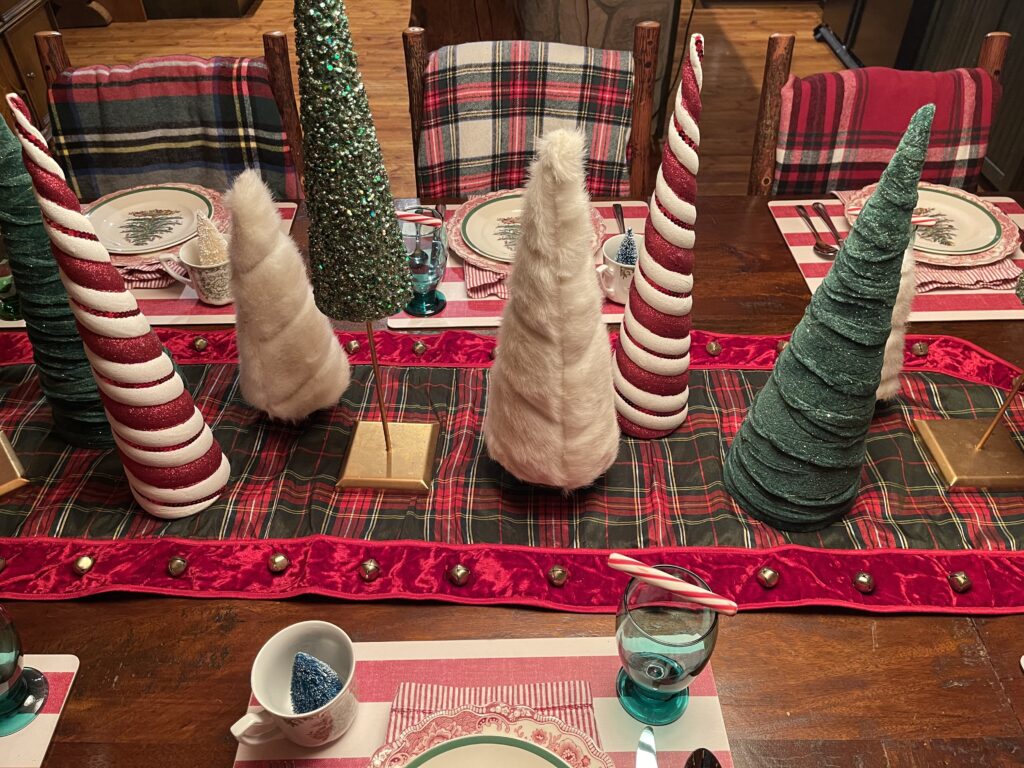 I started doing this years ago. Here's a photo of this style in Fall.

Using a variety of fun tabletop Christmas trees in different sizes, textures, patterns and colors is one of my favorite centerpiece ideas I've done. Most of these trees I've had for years and years and I just love them.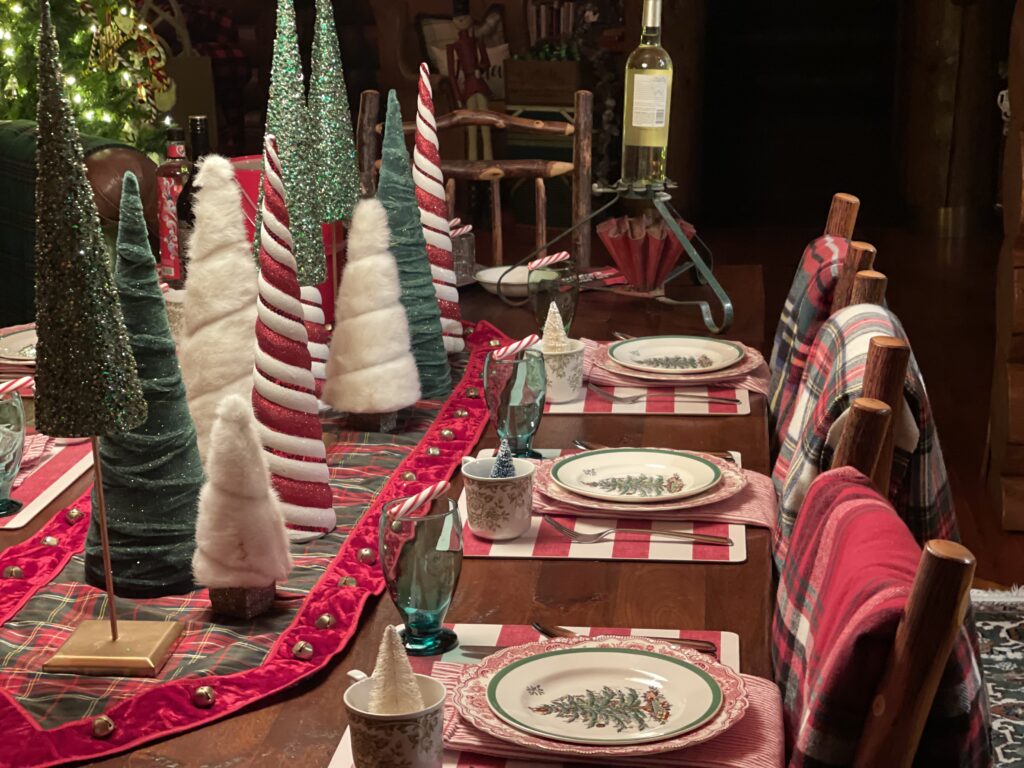 A few years ago I did a similar table. I decorated a home for a Christmas home tour and loaded all my decor up and used it to decorate that home for the weekend tour. It was so fun! For that table I only used my green and white trees and used my plaid plates. See more of this table here.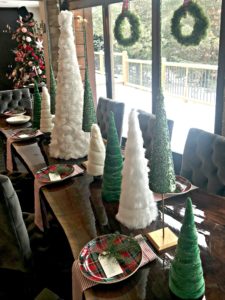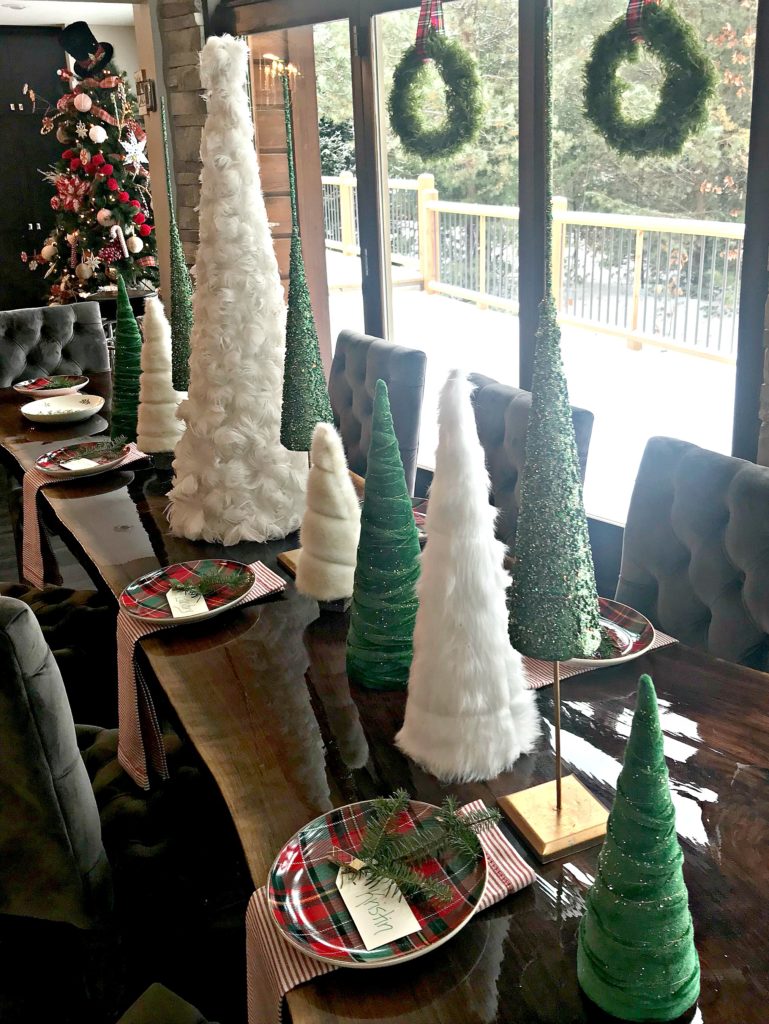 Two years ago, I used only the green with my buffalo plaid trees. I used my Spode with my black and white buffalo plaid cork placemats. See more of this table here.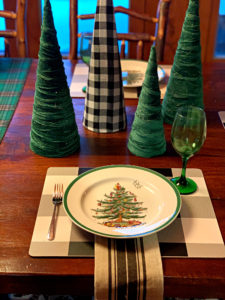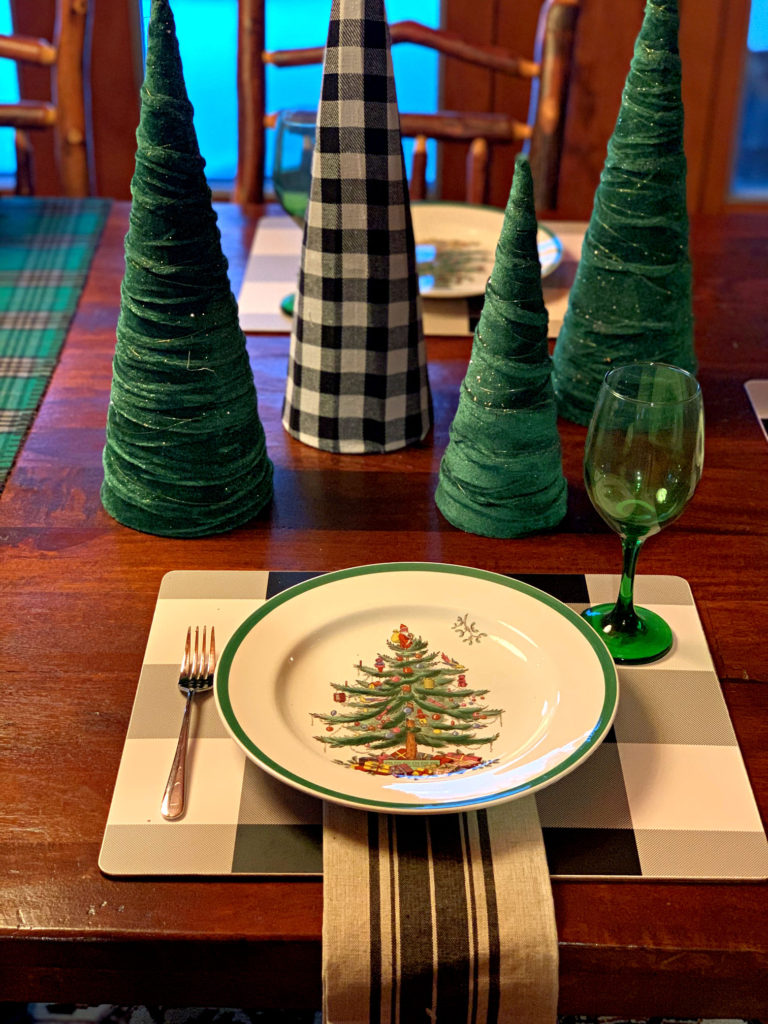 If you are following the tour in order, you are heading to New Jersey to my friend Stacy's Stacy Ling Bricks n Blooms beautiful home. I'm always so excited to see her centerpieces!
Thanks so much for joining me today!
Take the Tour

FOLLOW ALONG
Instagram ~ Facebook ~ Pinterest ~ Twitter ~ YouTube