Patriotic touches styled on a woven tray give simple seasonal touches to my decor for the Fourth of July and all Summer long.
I'm excited to be participating in the Pinterest Challenge hosted by Cindy of County Road 407 for another fun challenge. This month we are doing Patriotic Tray Vignettes.
(Affiliate links are used for your convience. Read my full disclosure here.)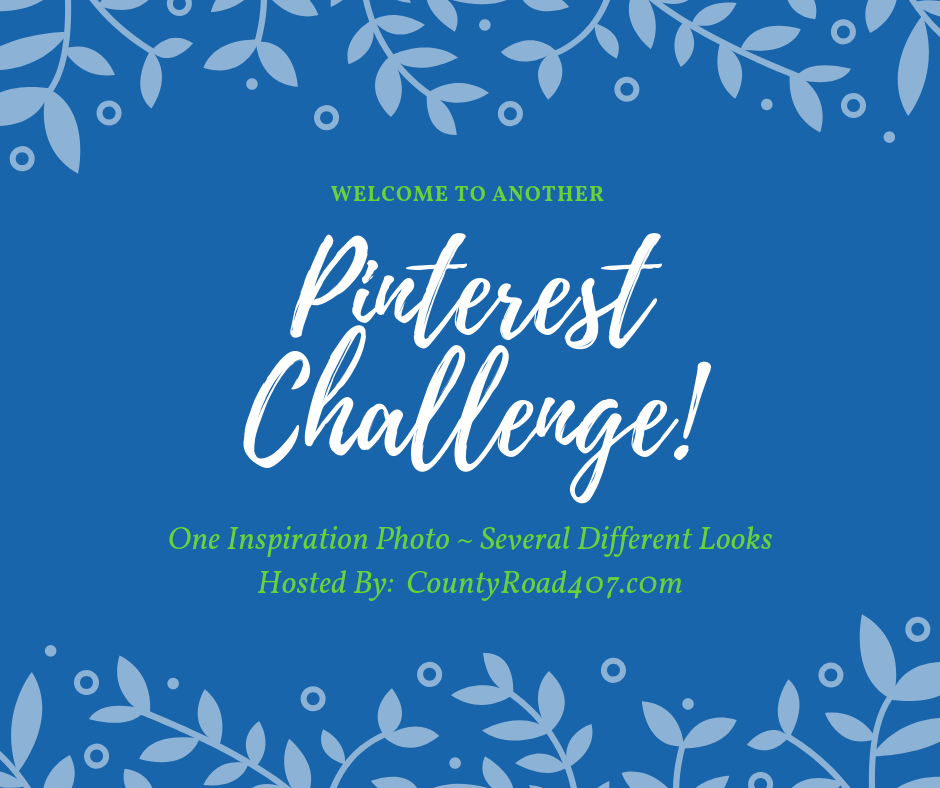 Our inspiration photo this month is from Liz Marie Blog.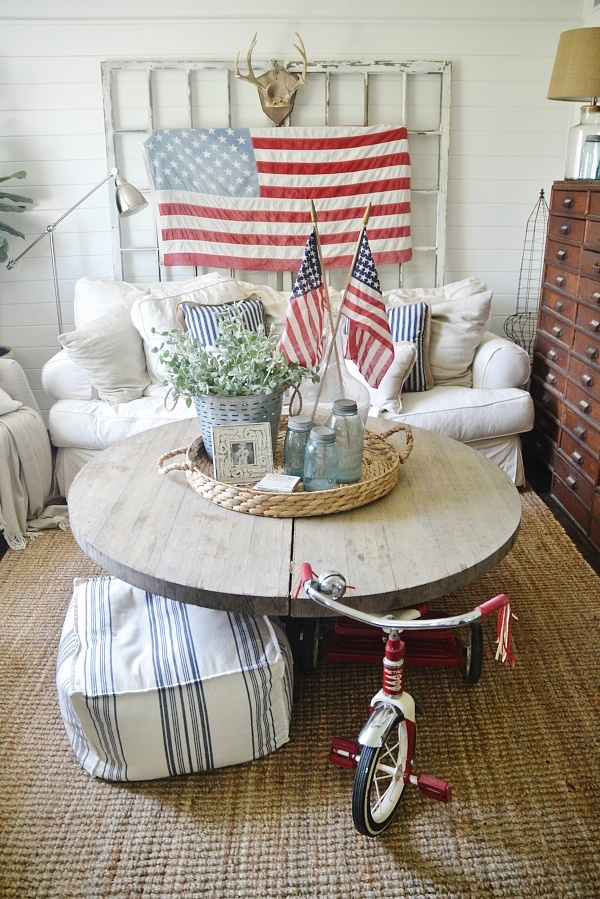 And here is my version of the inspiration photo in White Arrows Home style.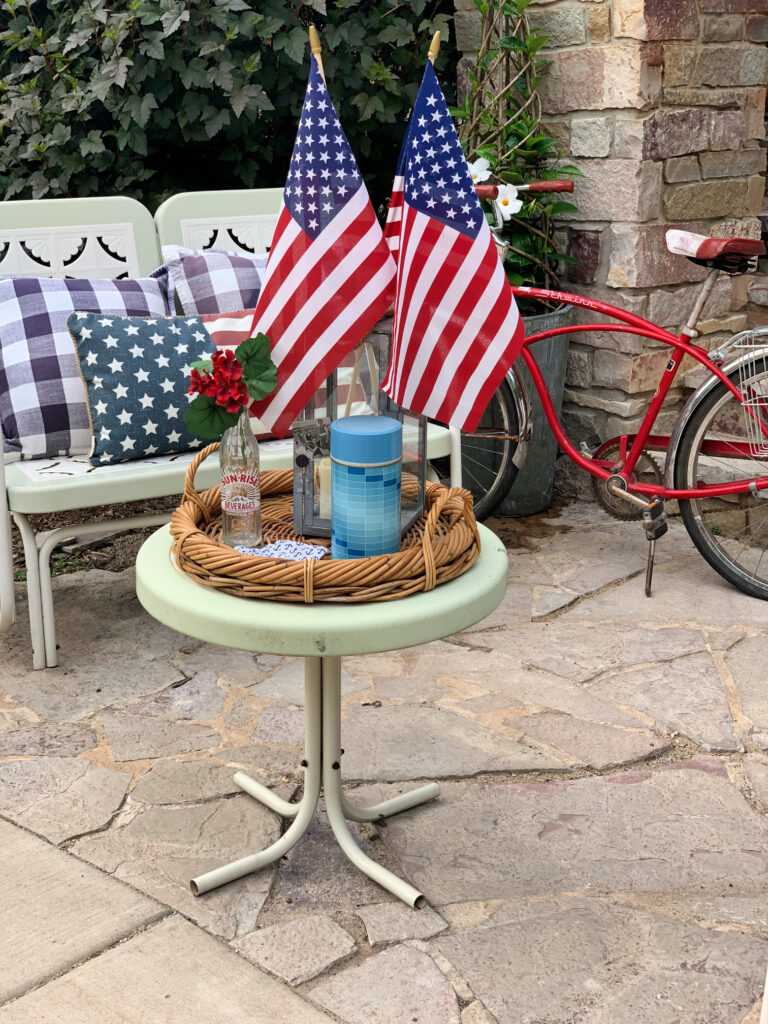 If you are coming over from my friend Paula at Virginia Sweet Pea, welcome to Camp Paradise!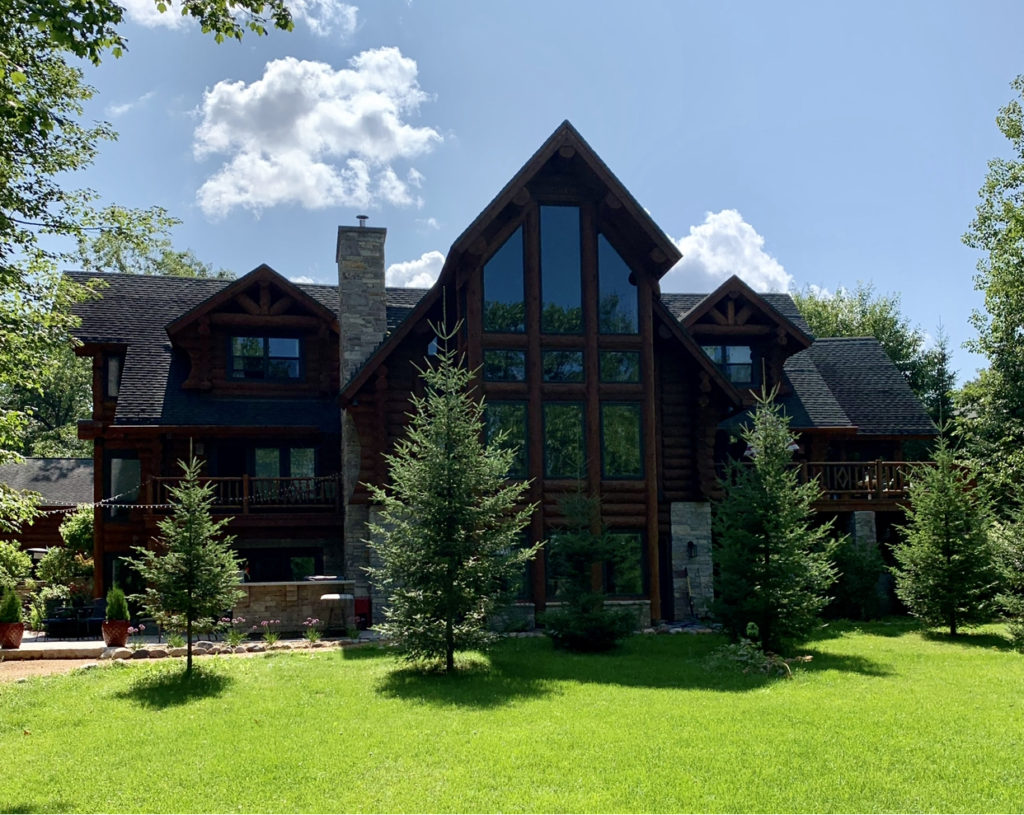 Camp Paradise is our lakeside log cabin home in The Northwoods of Wisconsin where my family lives surrounded by pine and birch forests on the shores of a gin clear lake. White Arrow Signs point your way throughout our community. The nostalgic signs inspired my blog name.
Shop Your Home
When I do these Pinterest Challenges, I try to shop everything from my home. It's fun to use things you already have in new ways.
Styling Trays
Styling trays is one of the easiest ways to add in seasonal and holiday decor. You can set a tray on your coffee table, entry table, kitchen island or as a table centerpiece. I always like to choose objects in a variety of sizes and heights and mix vintage and new pieces.
I was excited to see what I could come up with from the inspiration photo. I knew I wanted to include:
a woven tray
something galvanized
American flags
a photo
a blue container
a plant
coasters
I loved this glass beverage bottle I found on my first antique outing after stores began opening up again. The Sun Rise name seemed perfect for Summertime.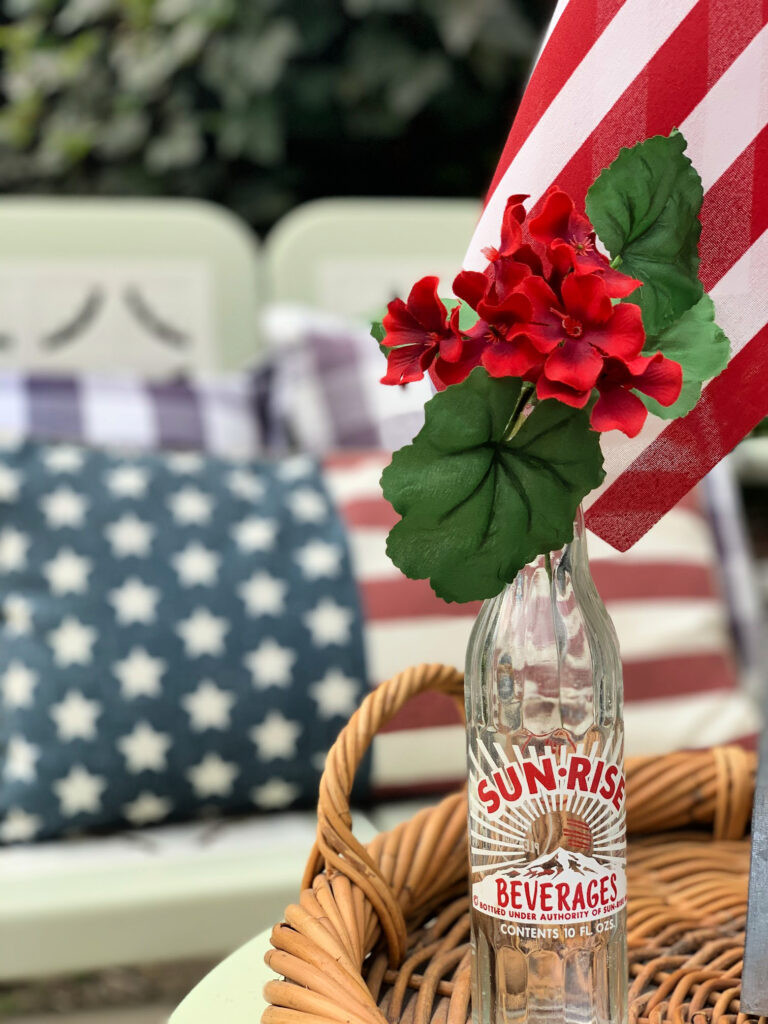 I swapped the idea from the inspiration photo and instead of using a vintage bucket with plants and a glass vase for flags, I used a glass bottle for the plant and a galvanized lantern for the flags.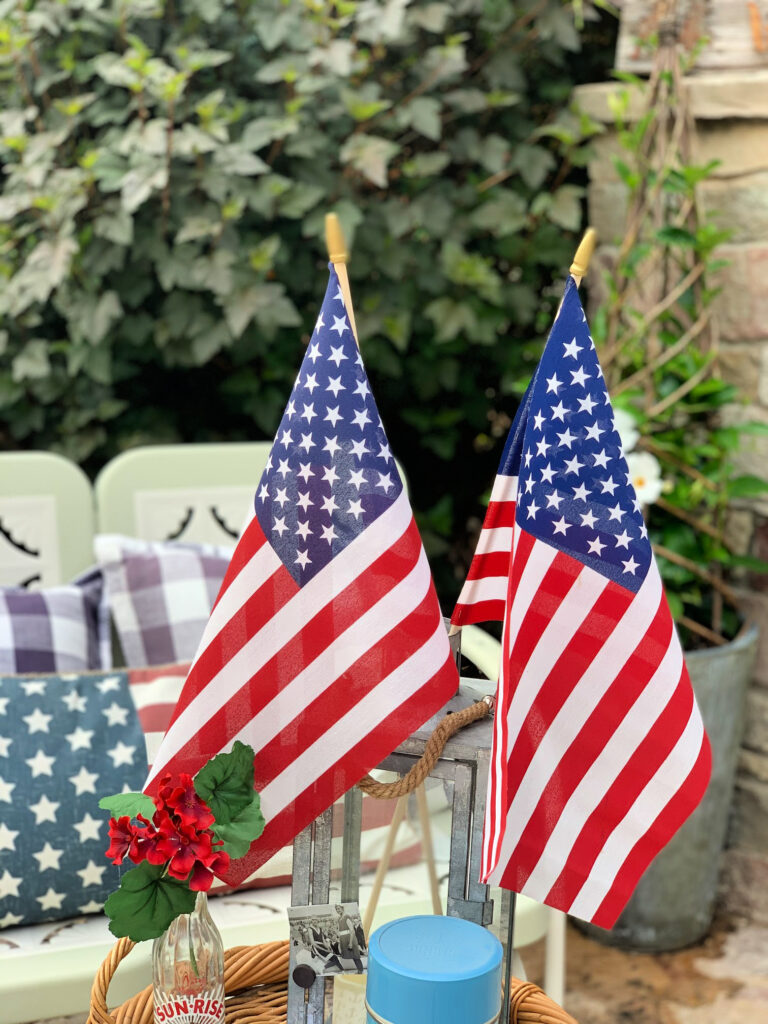 I don't collect blue bell jars (yet) so I went on the hunt around the house for something else in a baby blue color. I found this thermos.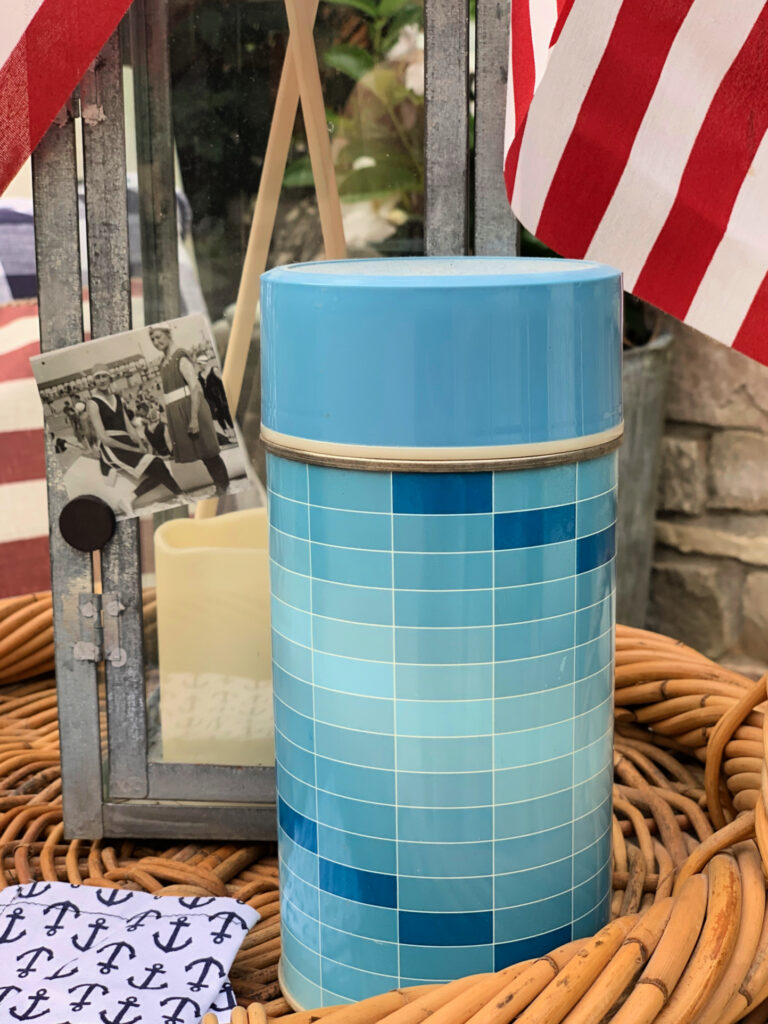 Liz Marie had a small framed photo on her tray. I was trying to think of what photo would work here and didn't have a small frame. What I did have was a favorite family photo of my great grandma and great-great grandma at the beach. These bathing beauties were the perfect addition to my lakeside Patriotic tray. I simply used a magnet to attach it to the metal lantern.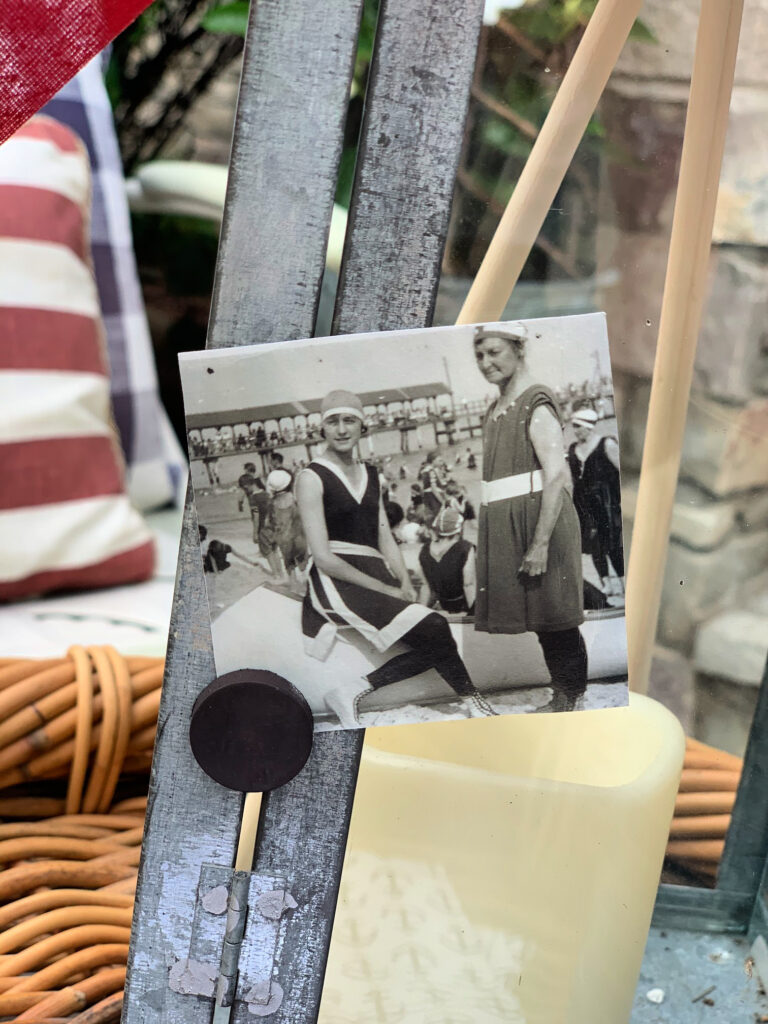 For coasters I set out the little nautical napkins my daughter made a few years ago. For her ninth birthday she got a sewing machine for her birthday. I highly recommend a sewing machine as a gift for young kids. She has had so much fun making pillows, napkins, doll clothes, quilts, so many fun things. These white napkins with blue anchors are so perfect for our lake house.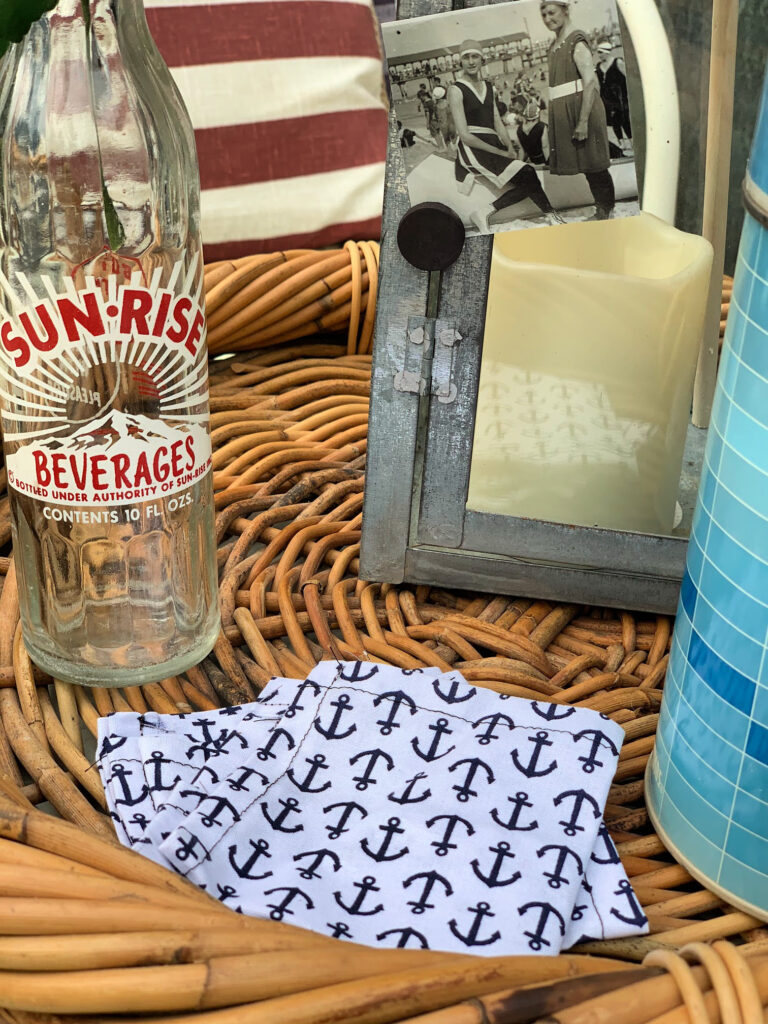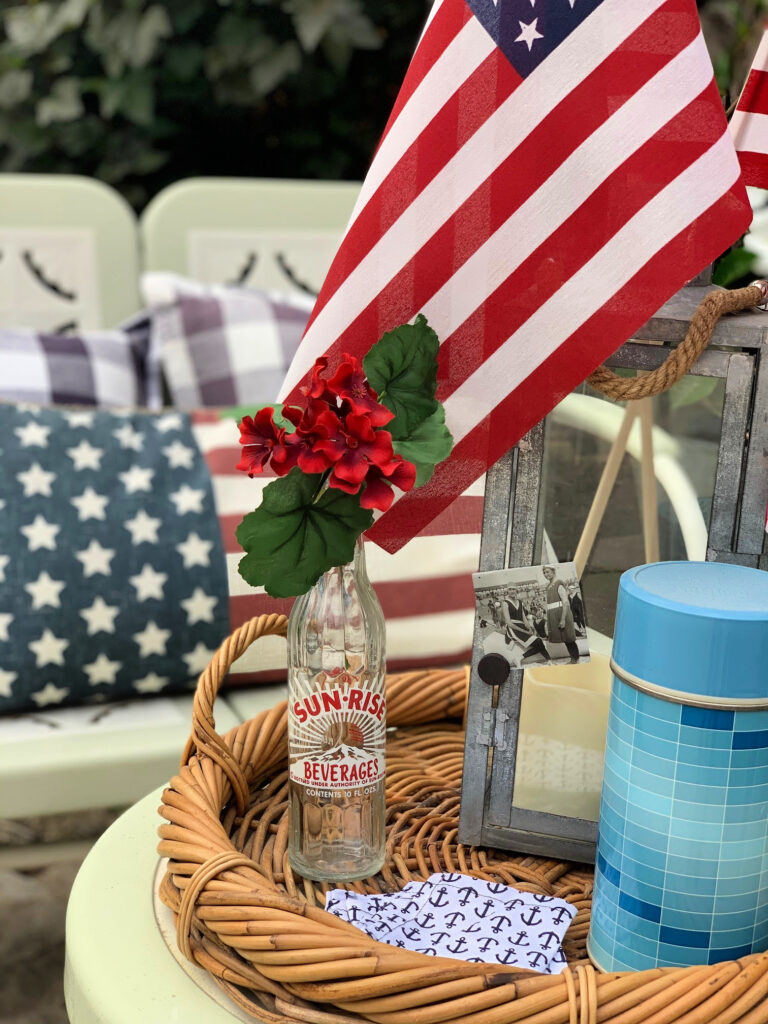 I love that Liz Marie had a little red tricycle next to her coffee table, so I brought out my vintage red Schwinn and put it next to mine.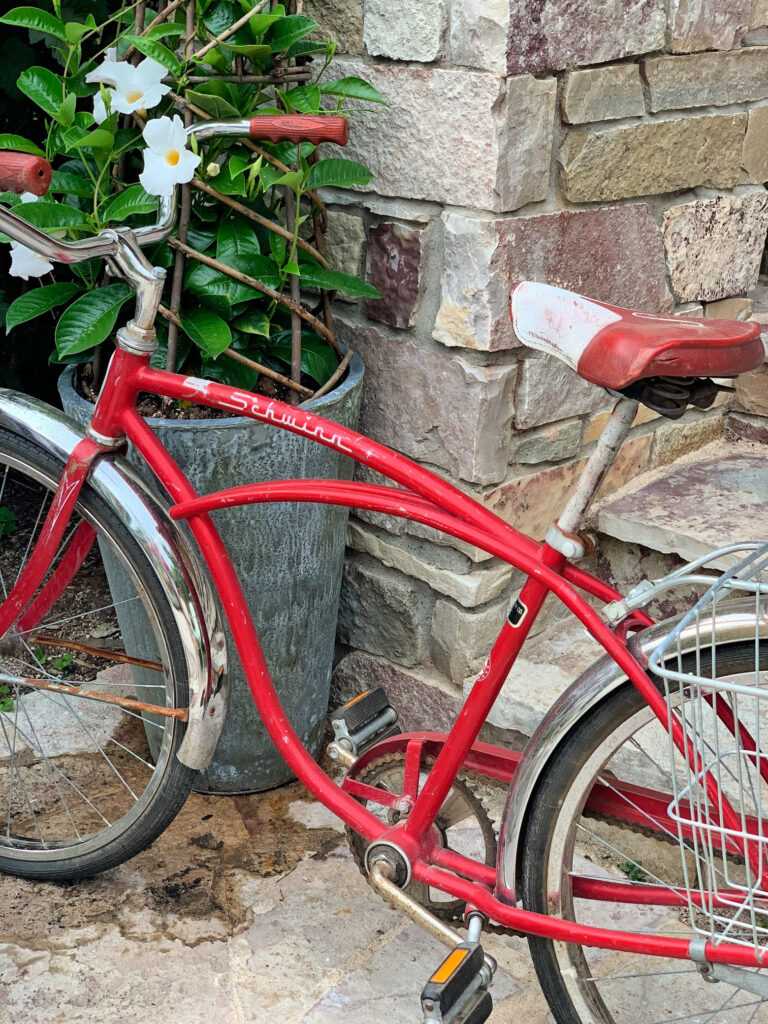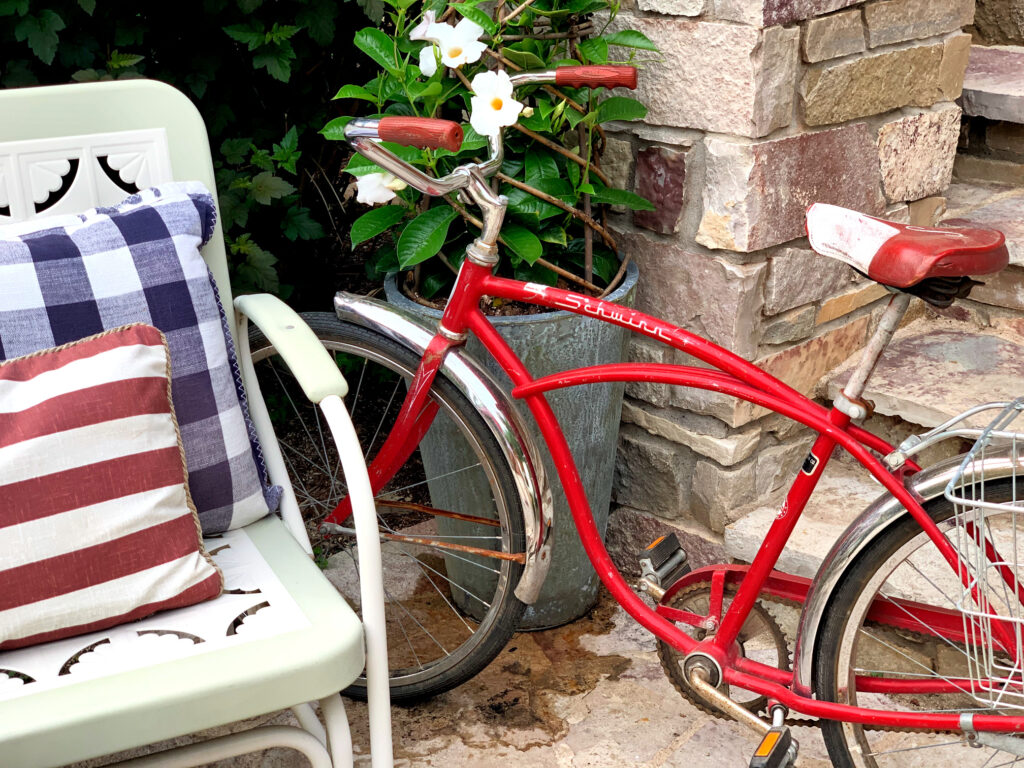 My flag pillow I found years ago at TJ Maxx and the blue gingham pillows are indoor pillows from Walmart.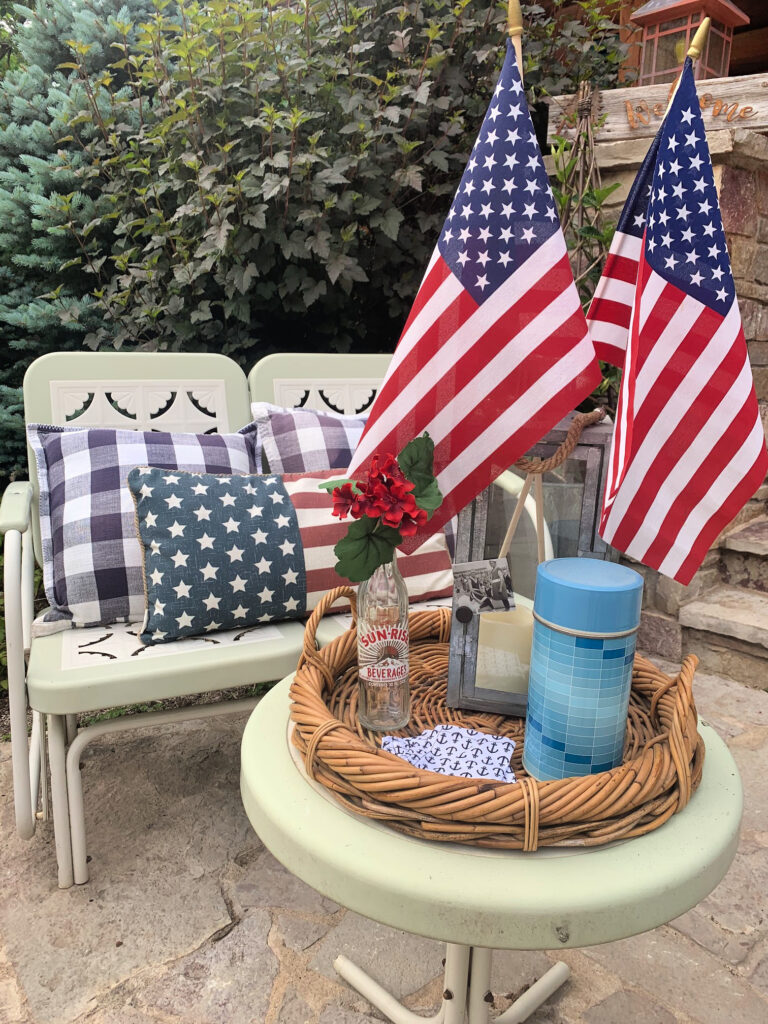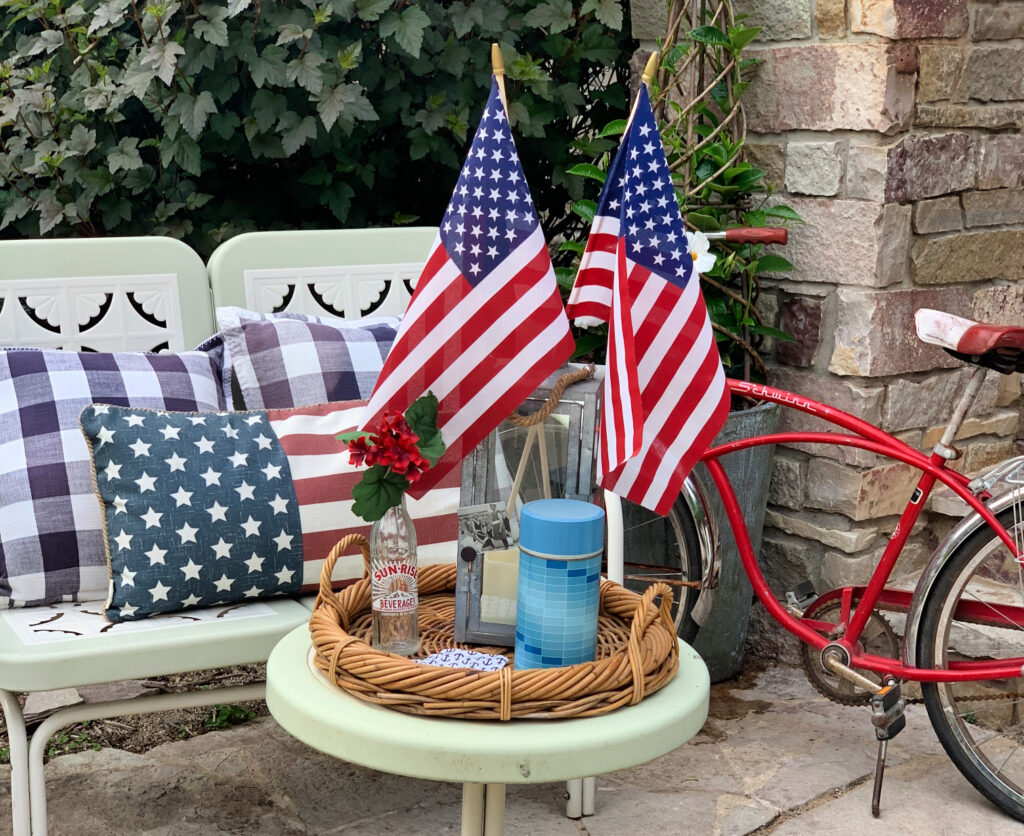 Next up on the tour you are heading to Julie's at My Wee Abode.
Get the Look


Take the Tour
You are invited to the
Inlinkz
link party!
FOLLOW WHITE ARROWS HOME


Instagram ~ Facebook ~ Pinterest ~ Twitter ~ YouTube