Episode 20: "The Legend of Barefoot Charlie" is live and Erik and I are back with another Cabin Chat. We are getting excited for Summer and for the many fun interviews we have coming up!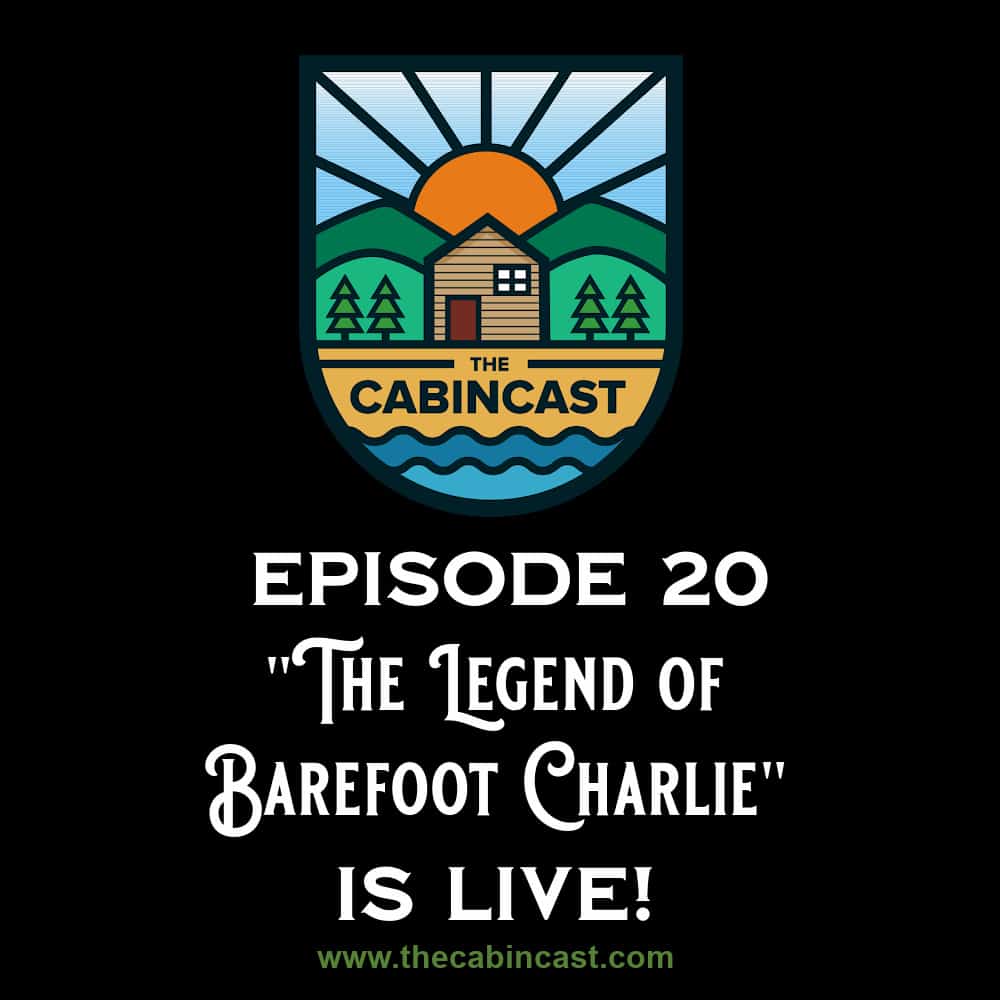 We start this Cabin Chat by sharing a reading about Barefoot Charlie, a Northwoods legend. Barefoot Charlie got his name from being, you guessed it, barefoot. Charlie put his first pair of shoes on at age three, took them off and never wore shoes again. Hear more about Charlie by tuning in to the episode!
"Can you imagine saying 'Oh we gotta stop at this place honey because I gotta check out this guy's bare feet.'" -Kristin

Up next, I share the story behind the Hodag, a legendary creature scattered around a local Northwoods town called Rhinelander. We hear in detail a story about the Hodag from The Secret of the Flambeau book.

"Where does a story become a legend?" -Erik
Thank you to our sponsor Roughing it in Style.
Following these two legend stories, Erik shares a song from Lord Huron "Not Dead Yet" which fits well with the tales we heard today.
To conclude, Erik shares a Cabin in the News. This article is from Travel and Leisure titled "This Tiny California Cabin Is Inside an Ancient Volcanic Crater- and Its Glass Walls Let You Take in the View." The title tells it all and Erik describes this wonder in detail.

Get excited for our upcoming episodes and thank you for tuning in!
FOLLOW WHITE ARROWS HOME


Instagram ~ Facebook ~ Pinterest ~ Twitter ~ YouTube ~ Tik Tok ~ Liketoknow.it