I'm sharing vintage must haves for the lake house and where to go to find them with fellow Thrifting with the Gals bloggers.
One of the things that brings me pure joy is decorating a house. I get lost in the process. I can see how a space can look even when it's an empty room.
(Affiliate Links are shared for your convenience, read my full disclosure here.)
It's so fun to dream up how to turn a house into a home. And I love decorating lake homes.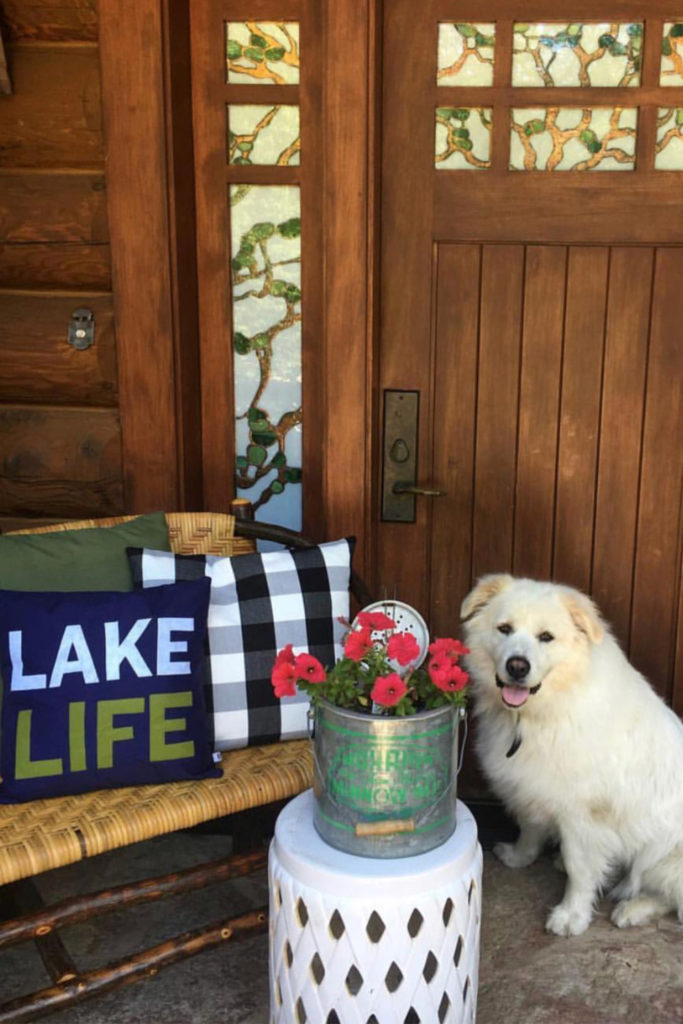 Whether the property is a full time residence or a vacation home, there are so many gorgeous styles and ways to decorate for a lakeside cabin, cottage, camp or home.
There are a few things that I consider essential to have in any lakeside dwelling. And many of them are vintage and antique pieces.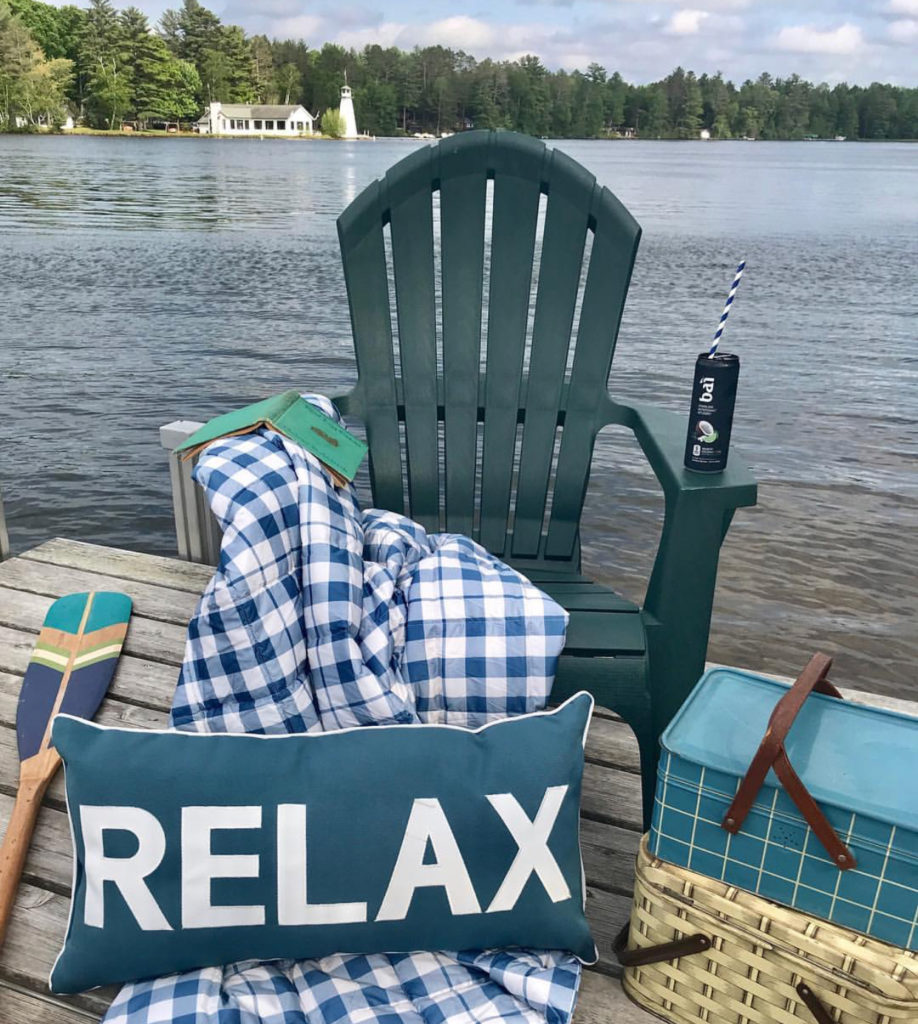 Thrifting with the Gals
Each Wednesday on Instagram my friends Kim, Ann, Stacy, Rachel and I share on our stories antique shops and thrift stores we are exploring. We live in different states across the country and have so much fun sharing our local shops and finds with our followers.
Weekly we welcome a guest host too. We are so excited to have Brooke of The Junk Parlor along on the blog hop this month and had so much fun when she joined us on Instagram stories.
Find links to all the posts at the bottom of this page. If you are following the tour in order then you have just been at Ann's home in Vermont (Dabbling & Decorating) and you've now arrived in the Midwest, in Wisconsin, to visit me in The Northwoods.
I live way Up North (three hours north of Madison, five hours north of Chicago, four hours east of Minneapolis) to Minocqua, Wisconsin.
Minocqua is a tourist area known as the Lakeland Area of The Northwoods where our abundance of lakes and forests make for a recreation playground all year long.
We live in a log cabin home on the bay of a gin clear 3500 acre lake.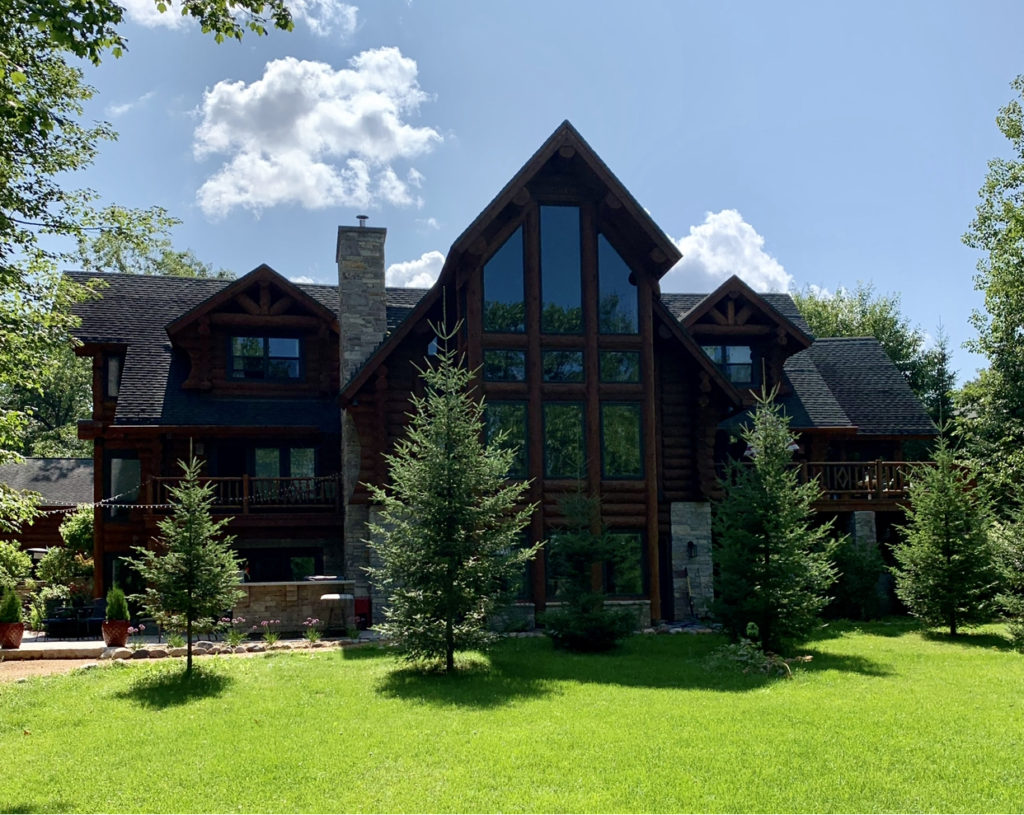 Fishing Gear
Displaying vintage pieces in a collection makes them instant art. I hung these old creels on the wall of our guest half bath.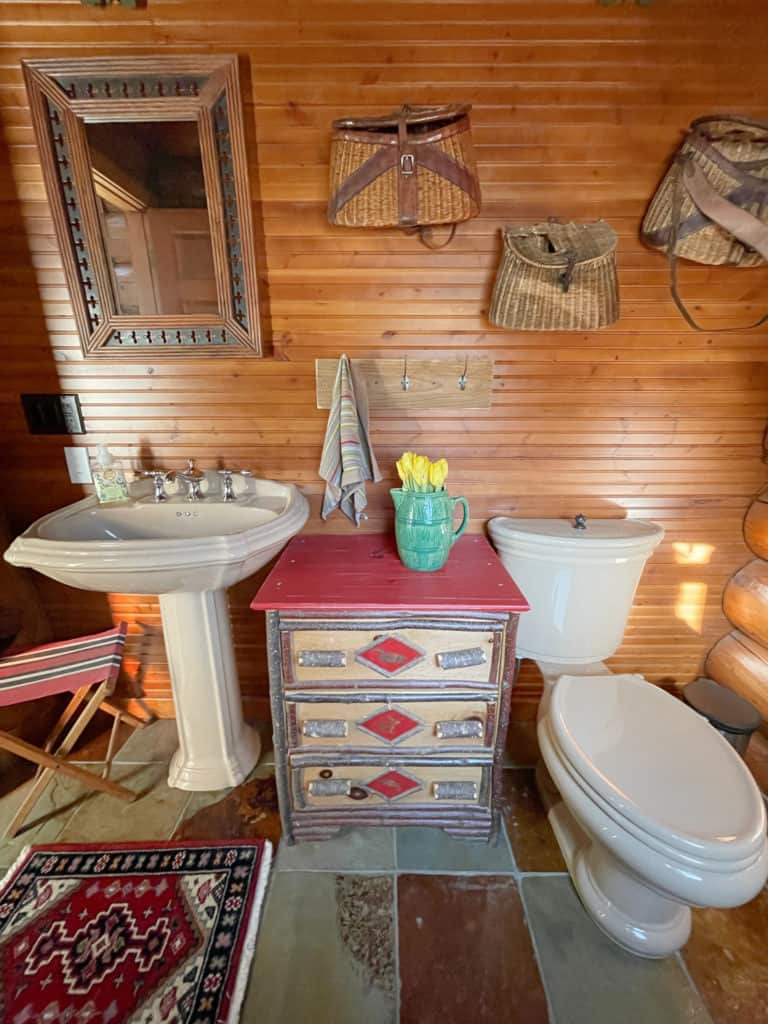 Festive Glassware
Lots of entertaining goes on when you have a guest house. They say you never know how many friends you have until you have one. So fun vintage glassware is essential.
Boat Motor – Decoys- Artwork
Old boat motors can look great on display or can even be turned into cool lamps. Duck decoys are the perfect addition to bookshelves or on top of the coffee table styled on a tray. Vintage artwork of wildlife is a great addition to any lake house.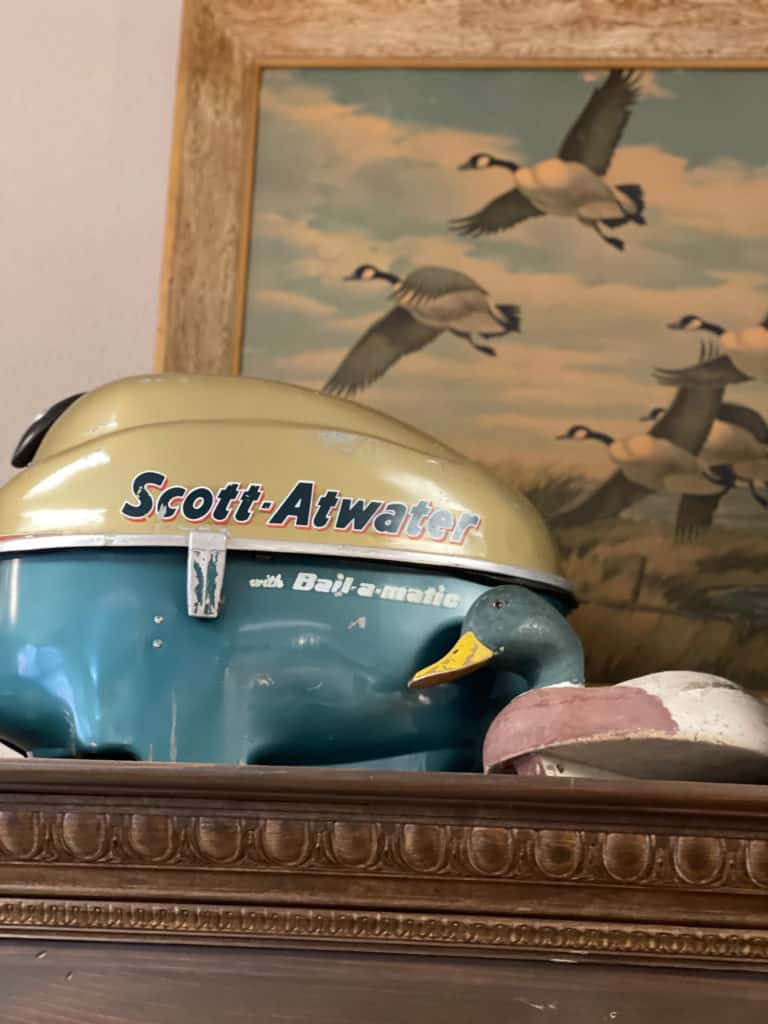 Clocks
Old clocks that don't work anymore are something I love to add to a bakehouse vignette on a side table. The hands don't move anymore and I like to call that " Lake Time."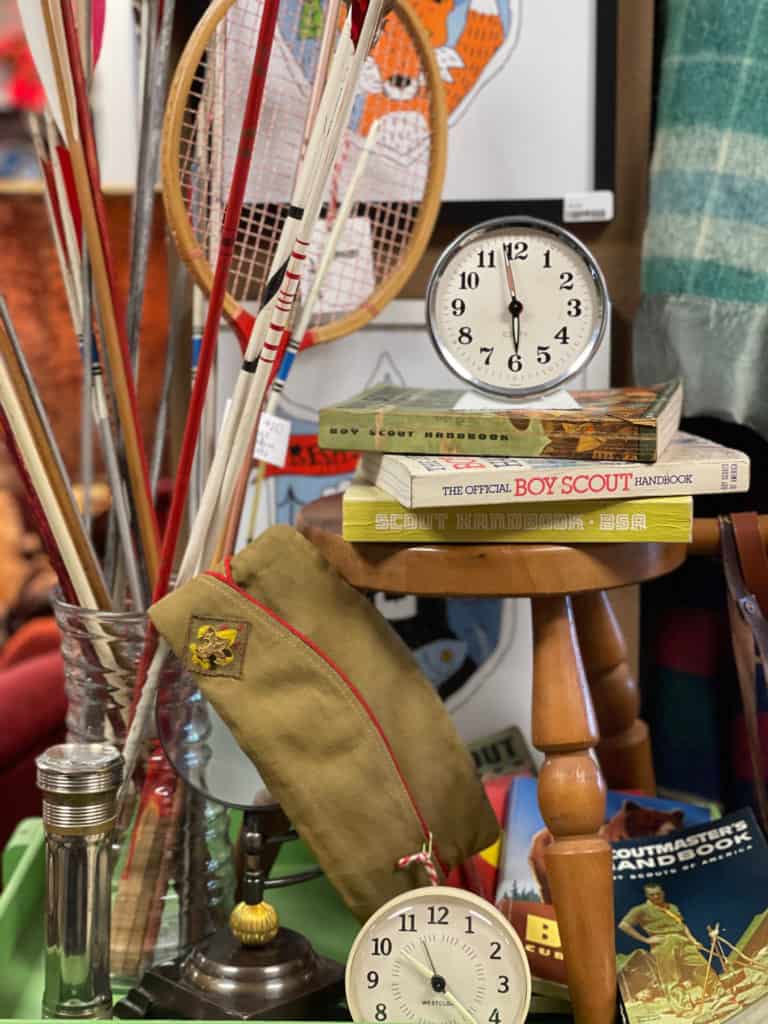 Vintage Letters & Pennants
Find vintage varsity letters to spell CAMP or CABIN or LAKE or any word or name that is special to you to put on a pillow. Or find old pennants from favorite places to use too.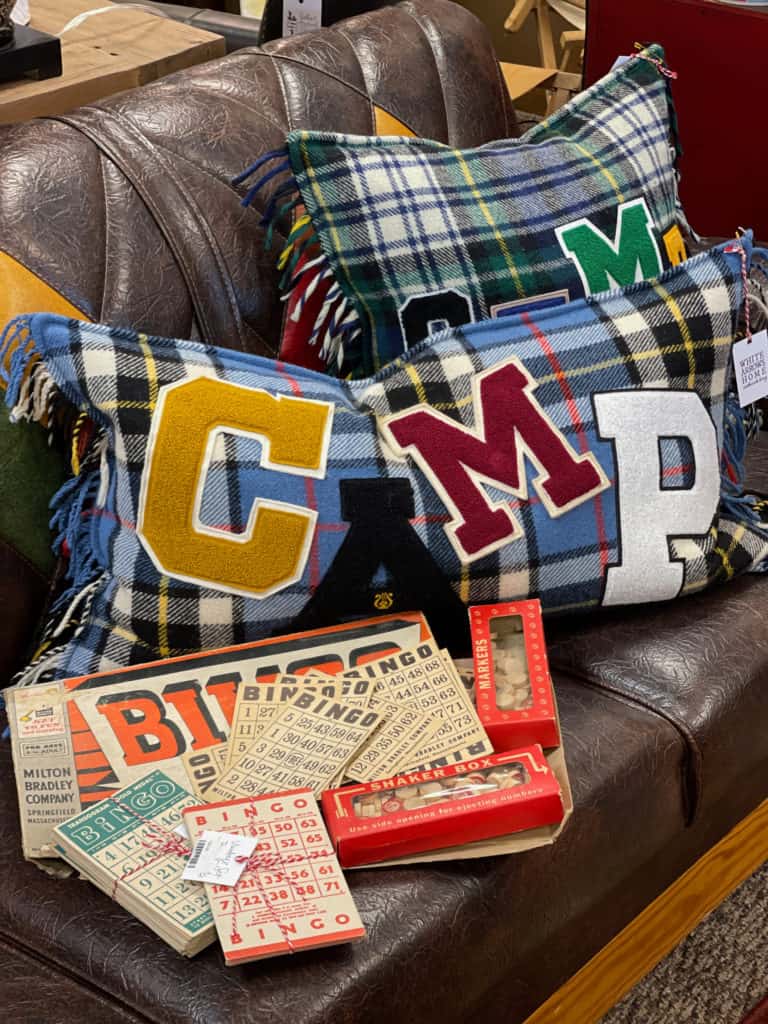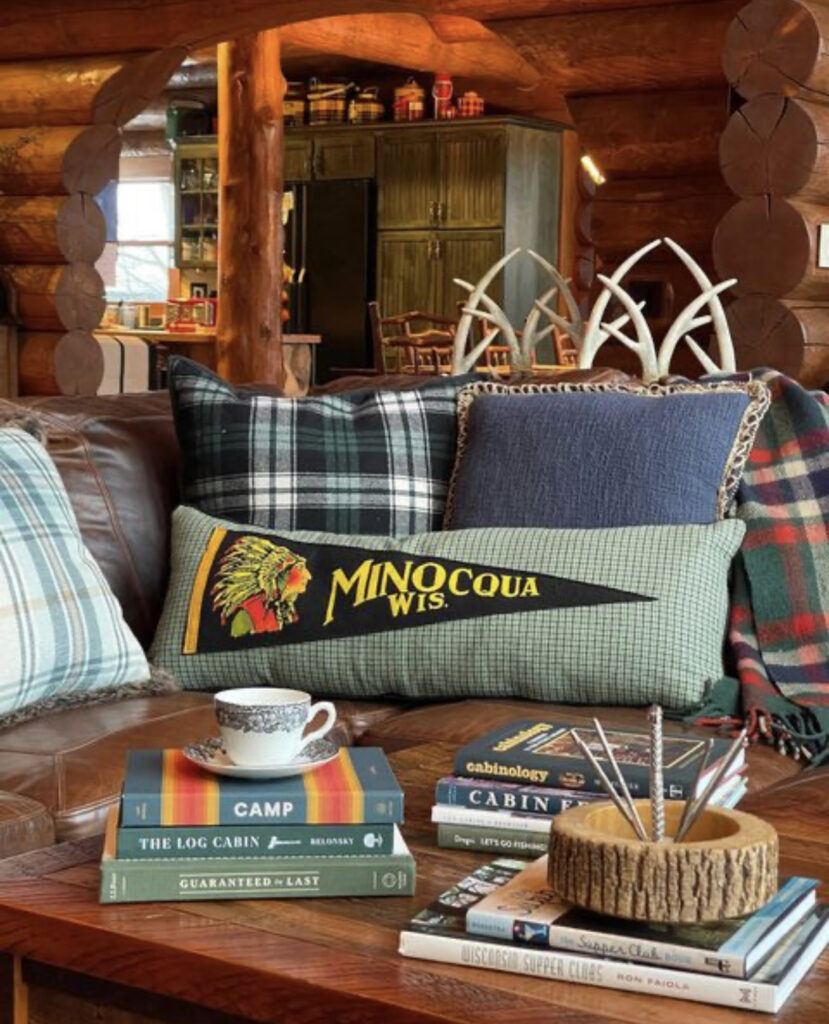 Other Vintage Lake House Inspiration


Where to Shop Vintage Lake Goods
In August I opened a brick and mortar shop where I sell antique, vintage and new home decor and accessories for cabins, cottages, camps and homes. We don't just sell to our local community, but to people around the country (even the world- we have a favorite customer over seas!)
You can shop White Arrows Home from anywhere or come visit us in Minocqua! I have lots of posts about the fun you can have visiting our area with your family, with your girlfriends or with other couples. Just search Minocqua here on the blog.
I truly hope you visit! There is nothing more fun that meeting my followers. People come in and greet me in the shop with my signature phrases like, "Good Morning Sunshine" or "Happy Fish Fry Friday!"
White Arrows Home is about how to live a Northwoods Lifestyle from anywhere. And I love sharing what that means in these pages and on my social media!
When you shop White Arrows Home, we are so glad to see you come through our doors or package things up for you. We hope that you feel that, that you feel welcomed.
People tell us we are their first stop when they come to town and that's exactly what we want! We can't wait to meet you or see you again!
My staff is so amazing and we have so much FUN working together and bringing you into all the fun too! Follow White Arrows Home The Shop to see the un in action each day!
Thanks for stopping by today! I hope if you are new to my blog youbecome a regular reader and subscriber! I have lots of great adventures coming and I want you to be the first to know about them!
For my loyal subscribers- I adore you! Thank you for always leaving such sweet comments!
Next, you are on to my friend Brooke's at The Junk Parlor. You will love seeing more of her vintage finds and style.
If you are looking to connect with other vintage lovers I hope you will join my Free Facebook Group, Call Me Old Fashioned. Join HERE.
Take the Tour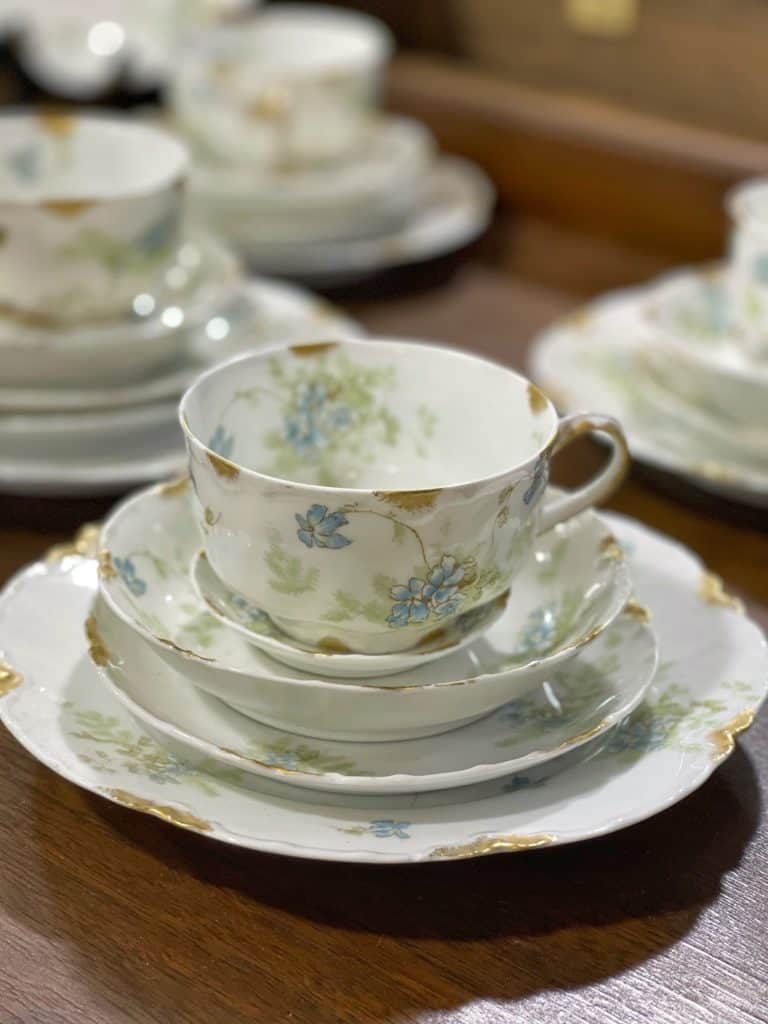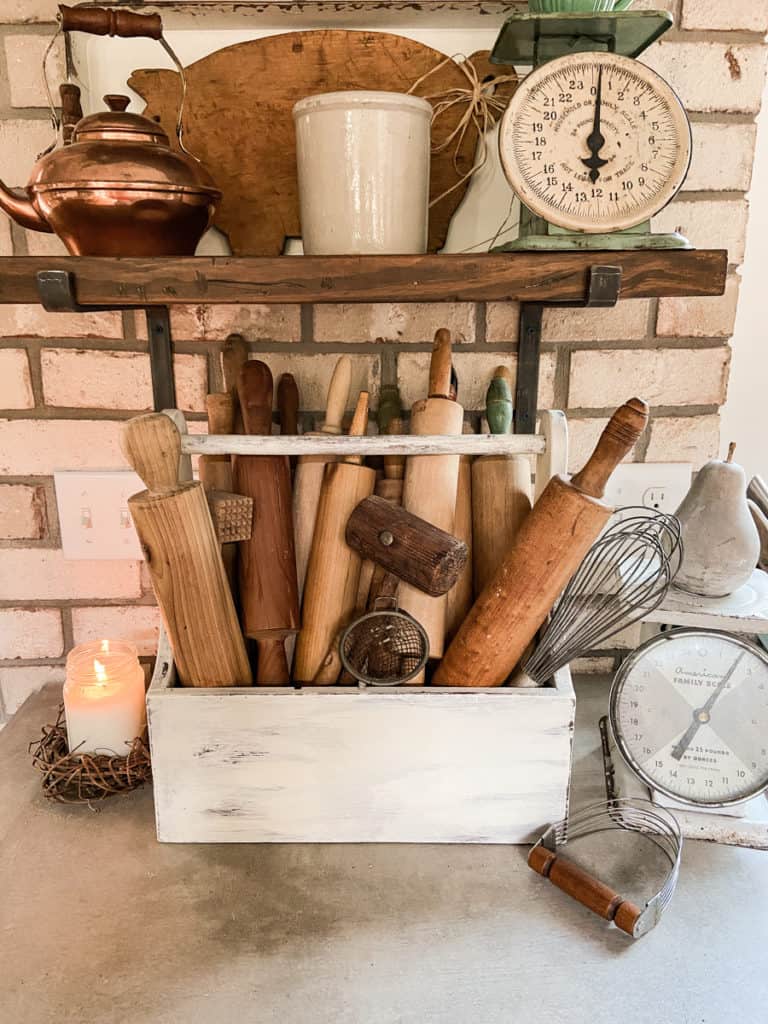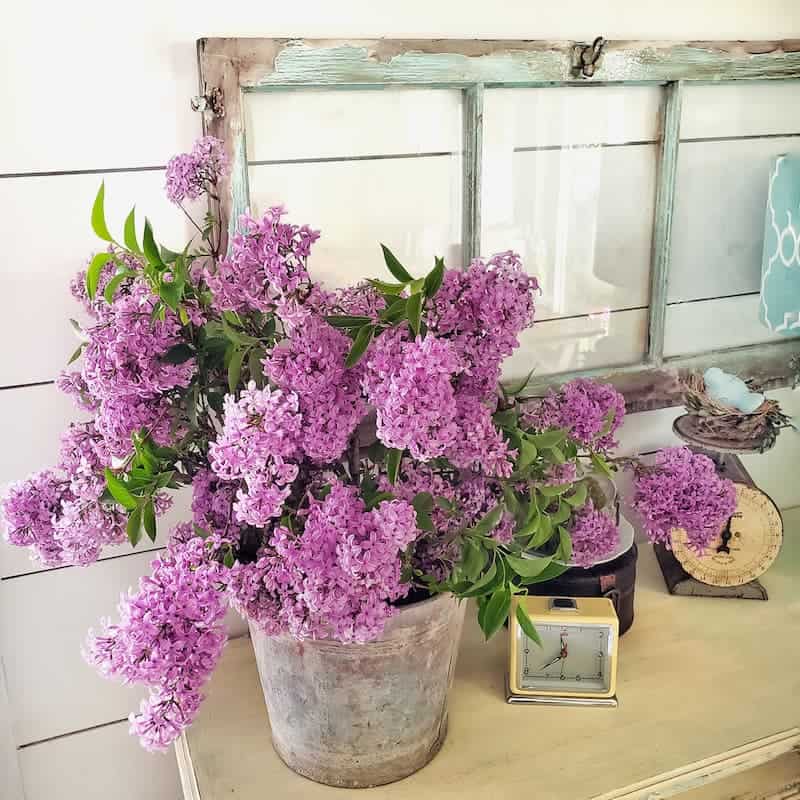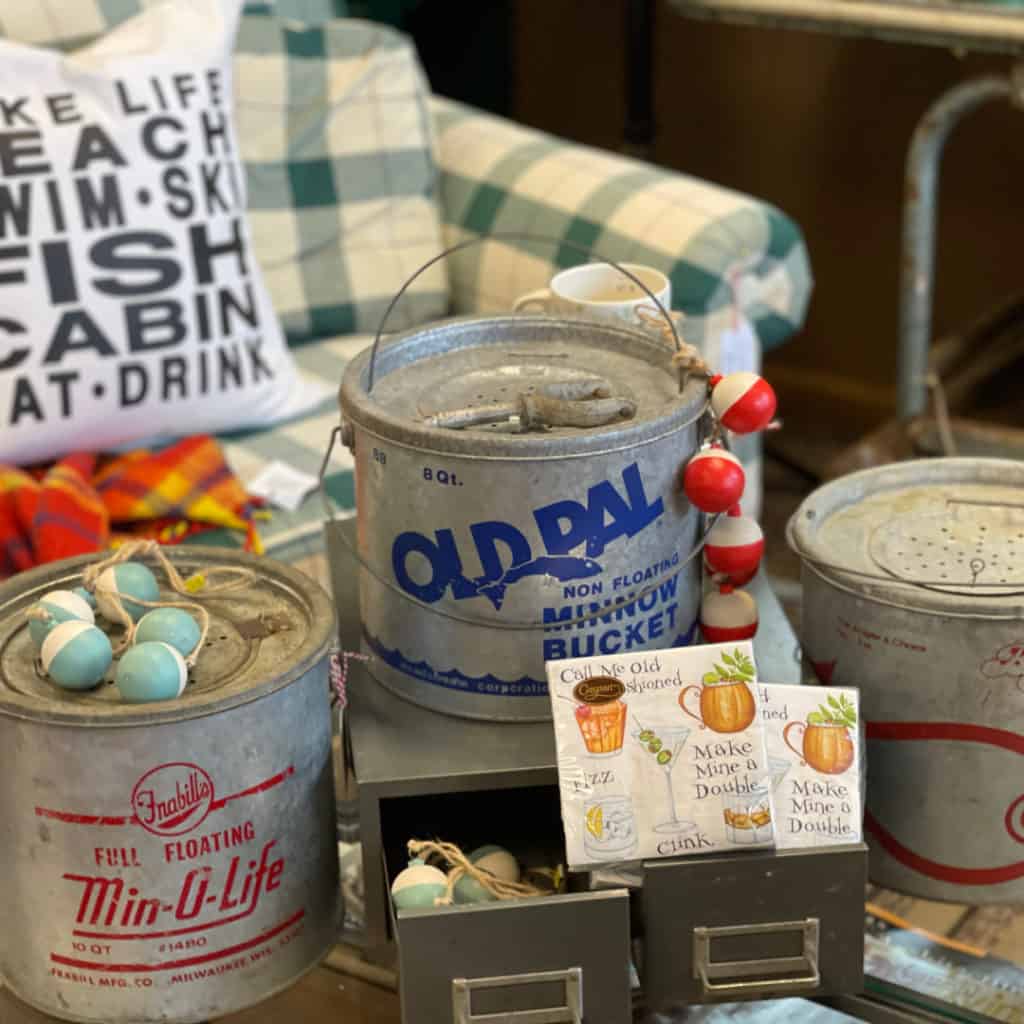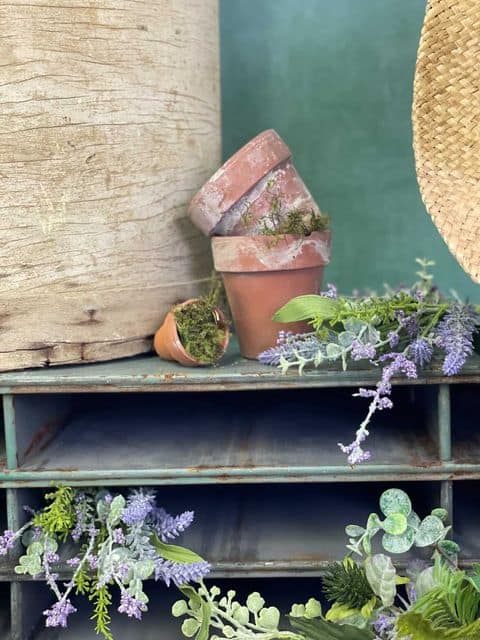 FOLLOW ALONG
Instagram ~ Facebook ~ Pinterest ~ Twitter ~ YouTube