Episode 24 is live and it was a blast to record! This episode is the first of a new series on the podcast called "Cabins Around the Country". In this series Erik and I interview people from across the United States and share their cabin life in their neck-of-the-woods.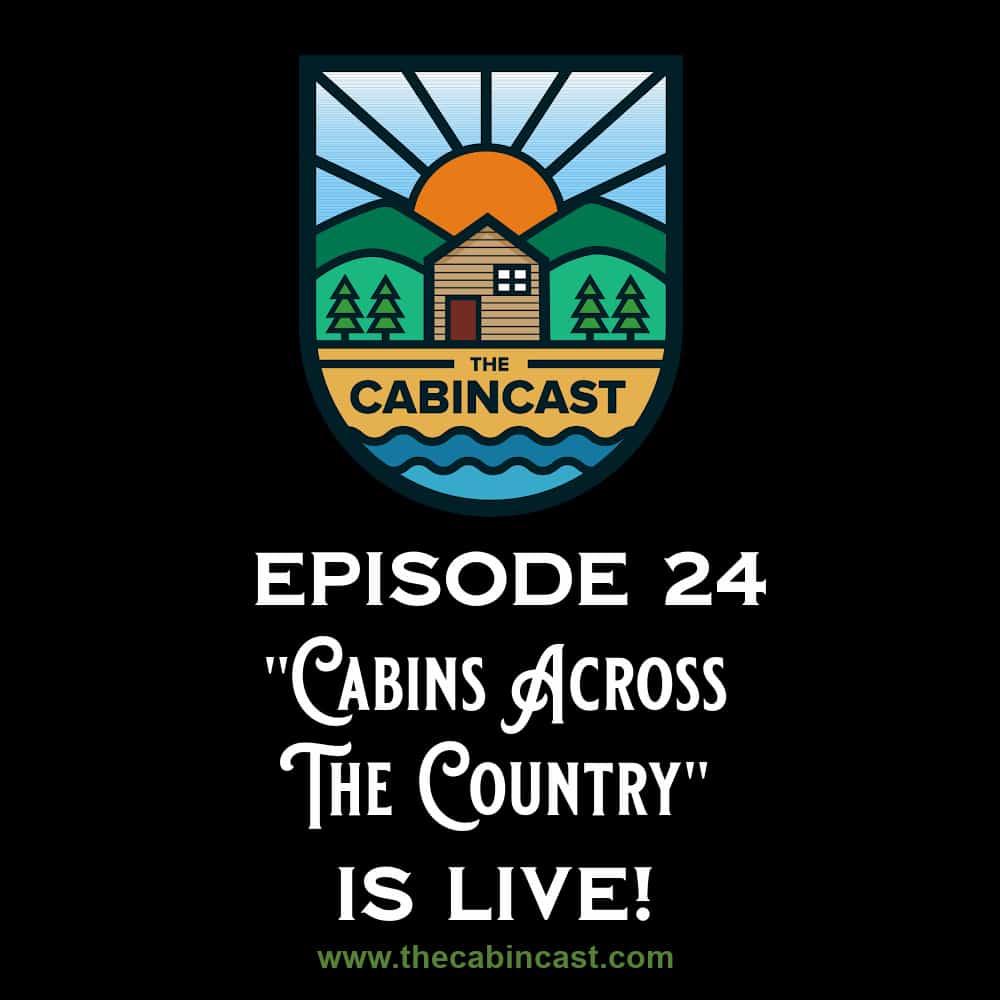 In this episode, we interviewed three guests by phone, Gina from Smokey Mountain Memories in Tennessee, Edi from Pine Daisy House in Colorado, and Jolene from Cabin on Riverview in California. It was so much fun to hear about the love for their cabins these three share and why it is the perfect way to discover your next getaway.
We start off with hearing from Gina from Smokey Mountain Memories in Tennessee. Gina shares her getaway cabin story which will soon be their full time home. Gina and her family worked with Golden Eagle Log and Timber Homes to build her breathtaking cabin, and you can check out the interview with Justin from Golden Eagle Log and Timber Homes HERE. 
We've always loved cabins. I've always loved that rustic-y lifestyle, the rustic look, I love the smell of logs and you walk in and the entire world disappears. You just have this sense of coziness and relaxation -Gina
We also hear from Gina about what drew her to her getaway and she answers the question of her perfect cabin day.
Thank you to our sponsor Roughing it in Style.
Next up, Kristin and Erik call Edi from Pine Daisy House in Monument, Colorado. Edi shares her cabin story and her journey to her forever home with her husband and kids. Edi's home is a hybrid timber home and is nestled in a small established town. She tells us about what makes her town special and why it was the perfect place for her and her family. We also talk about the architecture and its unique approach in the mountains. 
Each home that people put up [in Colorado] seems to be almost a monument to nature- Erik
So many people move to our state with this spirit of adventure, spirit of the west, wanting to come find their version of freedom in nature -Edi
To conclude the chat with Edi, she shared her perfect Colorado cabin day. 
Lastly, we talked with Jolene from Cabin on Riverview in Northern California. Jolene has a unique and not-so-perfect journey of building her cabin but shares how the imperfections of the journey made it so special. She shares how her husband is an avid fly-fisherman and they wanted to be near water which is how she ended up in her getaway location.
If you love fly fishing too, you'll want to listen to Episode where we interviewed Craig Cook from Fall Line Outfitters, a fly shop in Stevens Point. You can listen to that episode HERE. 
And to conclude our chat with Jolene, she shared her perfect cabin day.
In the winter, I love to get a fire going and get the house cozy before anyone else is even up -Jolene
This episode was so fun to record and is even more fun to listen to!
Be sure to join our Facebook Group called The Cabincast of Characters to connect with fellow Cabin enthusiasts.
FOLLOW WHITE ARROWS HOME

Instagram ~ Facebook ~ Pinterest ~ Twitter ~ YouTube ~ Tik Tok ~ Liketoknow.it