Turning vintage brooches into magnets is an easy way to keep your fridge looking beautiful.
(Affiliate Links are shared for your convenience, read my full disclosure here.)
Each month I join my fellow blogging friends of The Thrifty Style Team to share inspiration for upcycles, thrifty finds, projects and DIYS. You can find a full list of all the participants at the bottom of this post. Thanks so much to Julie of Redhead Can Decorate for organizing the tour!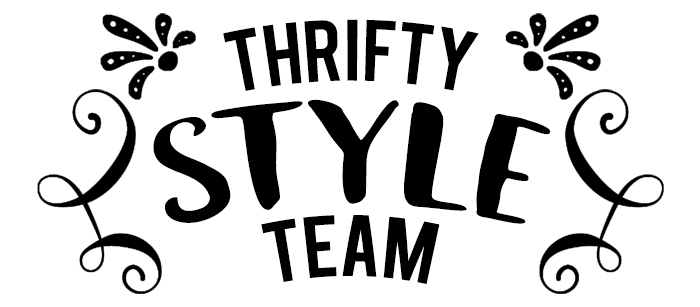 This month you will find amazing projects to get you in the Summer mood inside and outside your home.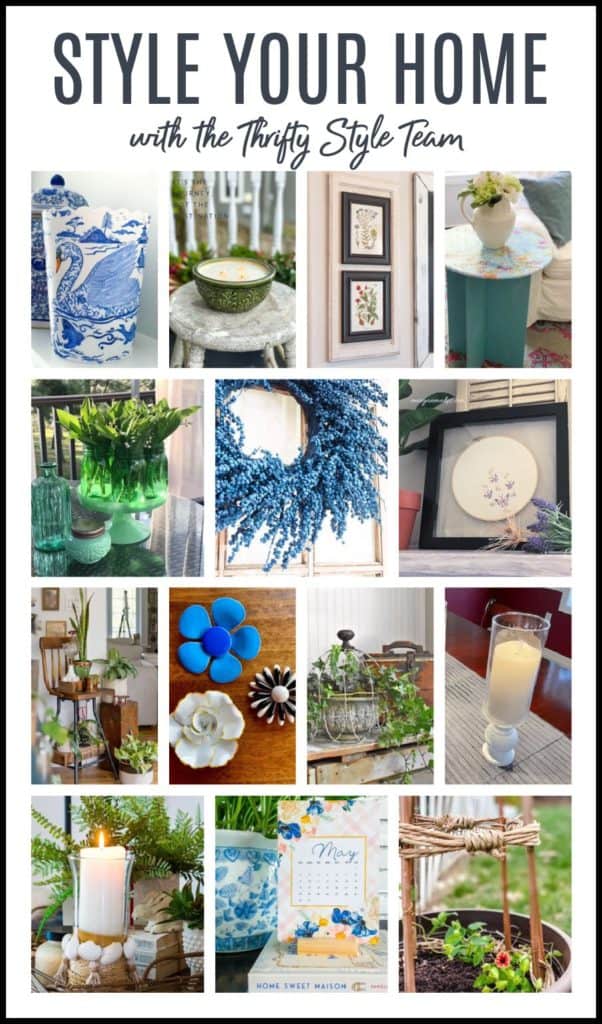 One of the projects I've had on my mind for a while is to turn beautiful vintage brooches into refrigerator magnets. I love DIYs that are simple, quick and inexpensive and this checks all the boxes.
It would be a really special project too if you had vintage brooches that belonged to your grandmother or other special family member. It's a way to use them and appreciate them instead of leaving them stuck in a jewelry box somewhere.
How to turn vintage brooches into magnets?
As I go thrifting I keep my eyes out for brooches that I think would make beautiful accessories. I'm usually drawn to the ones that are flowers, bright colors and enamel.
I try not to spend more than $8 per pin.
Then I bought a pack of circular magnets.
Using hot glue, I attached the magnets to the back of the brooches. You can buy magnets with sticky backs that may work too depending on how heavy your brooch is.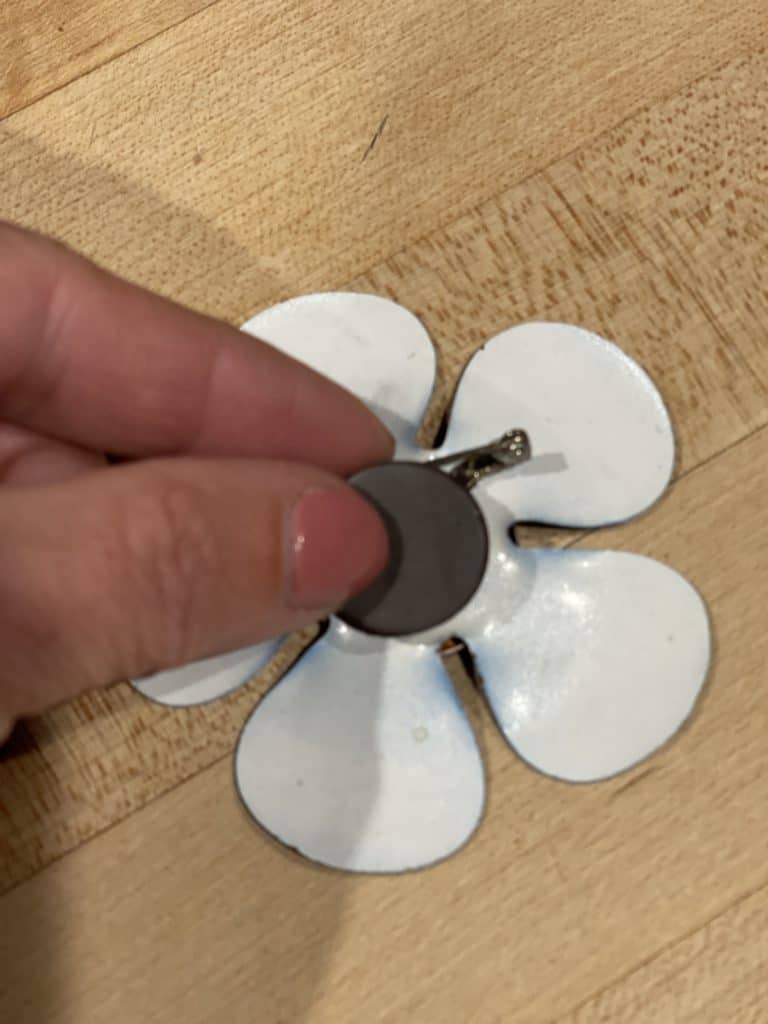 They look so pretty hanging up on my kitchen refrigerator.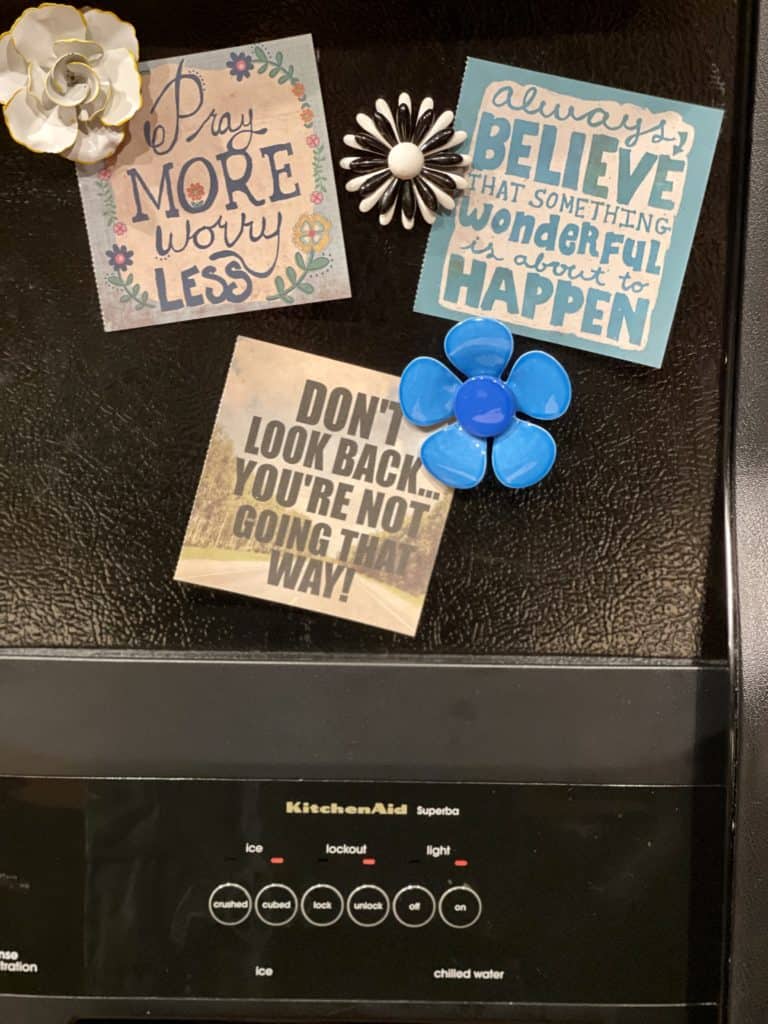 Family photos, my kids projects and awards all look better when hung with these pretty magnets.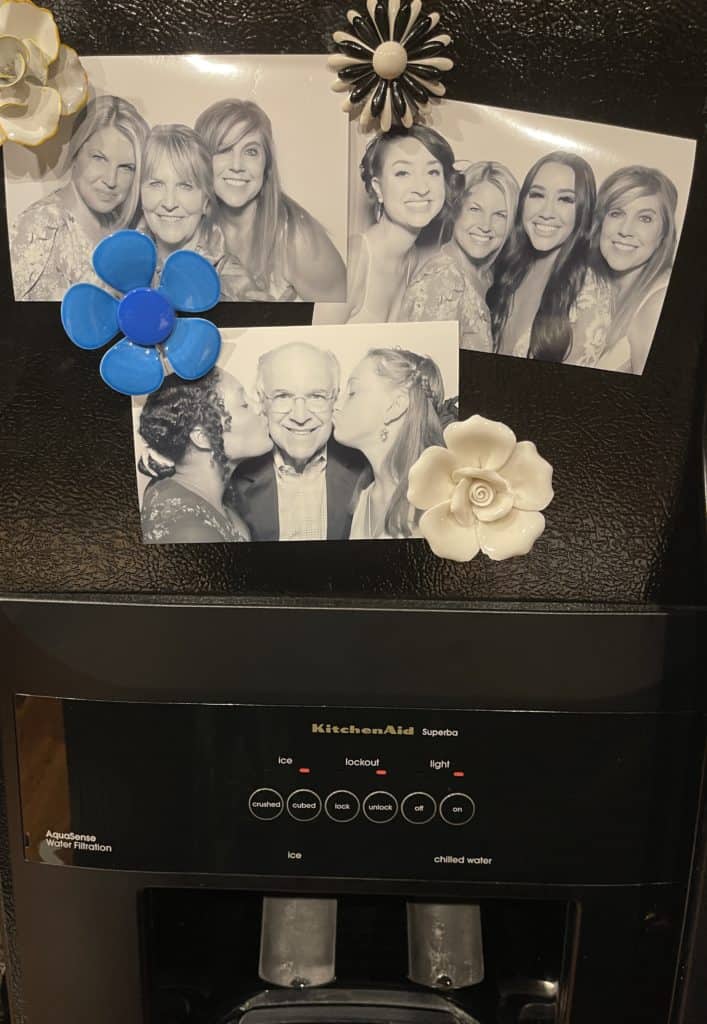 And I love how favorite quotes look hung with them too.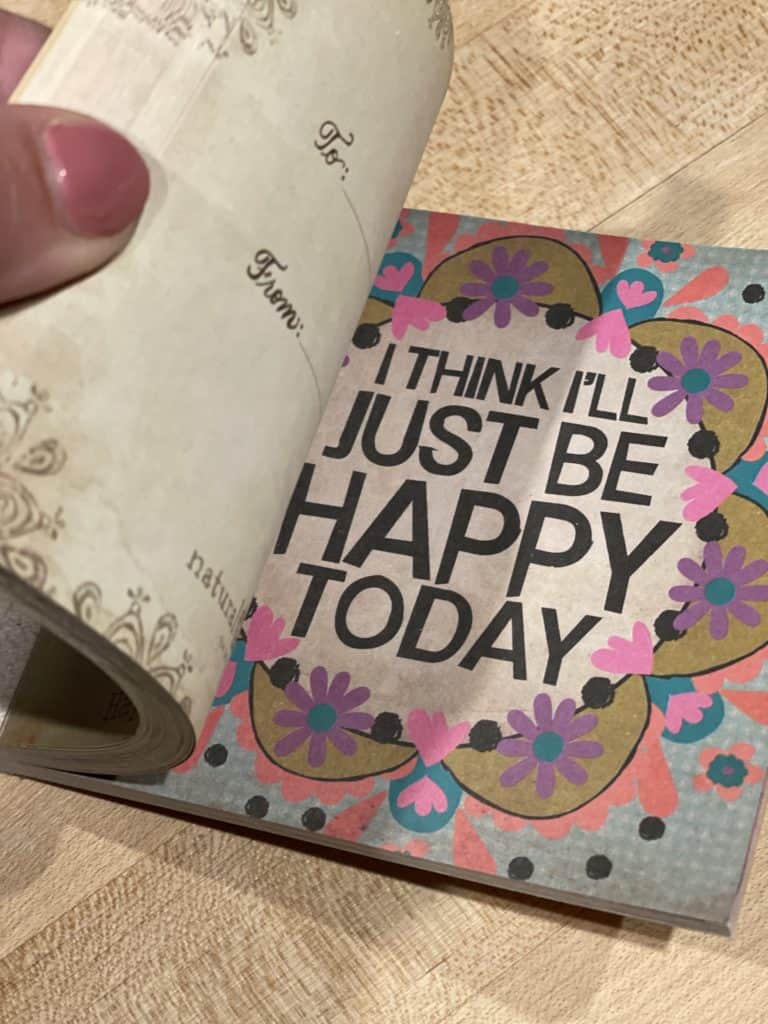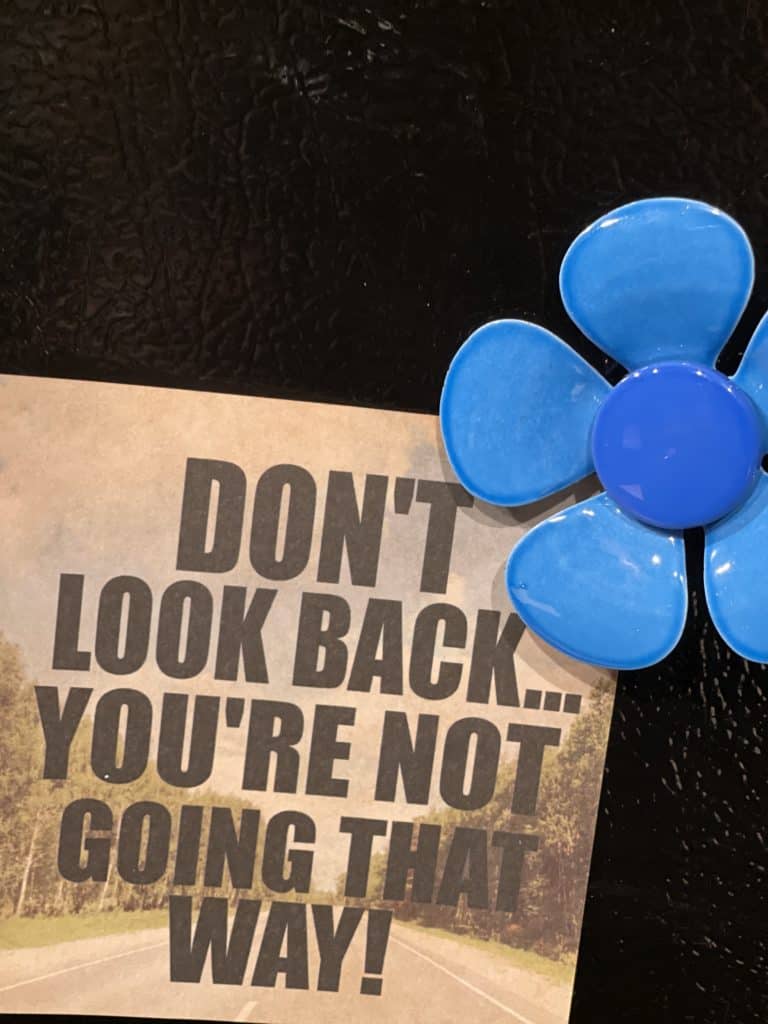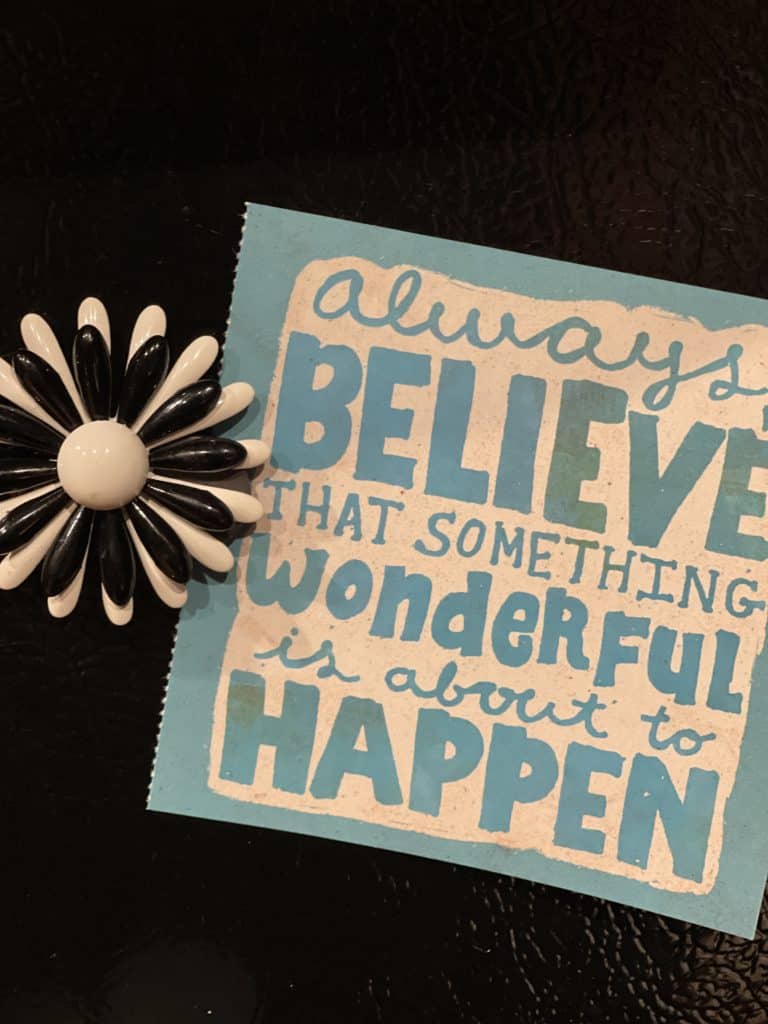 A few of the magnets would be a great gift for a friend, family member or teacher. You could gift them in a jewelry box or candy box and even include a few special notes or quotes to hang along too.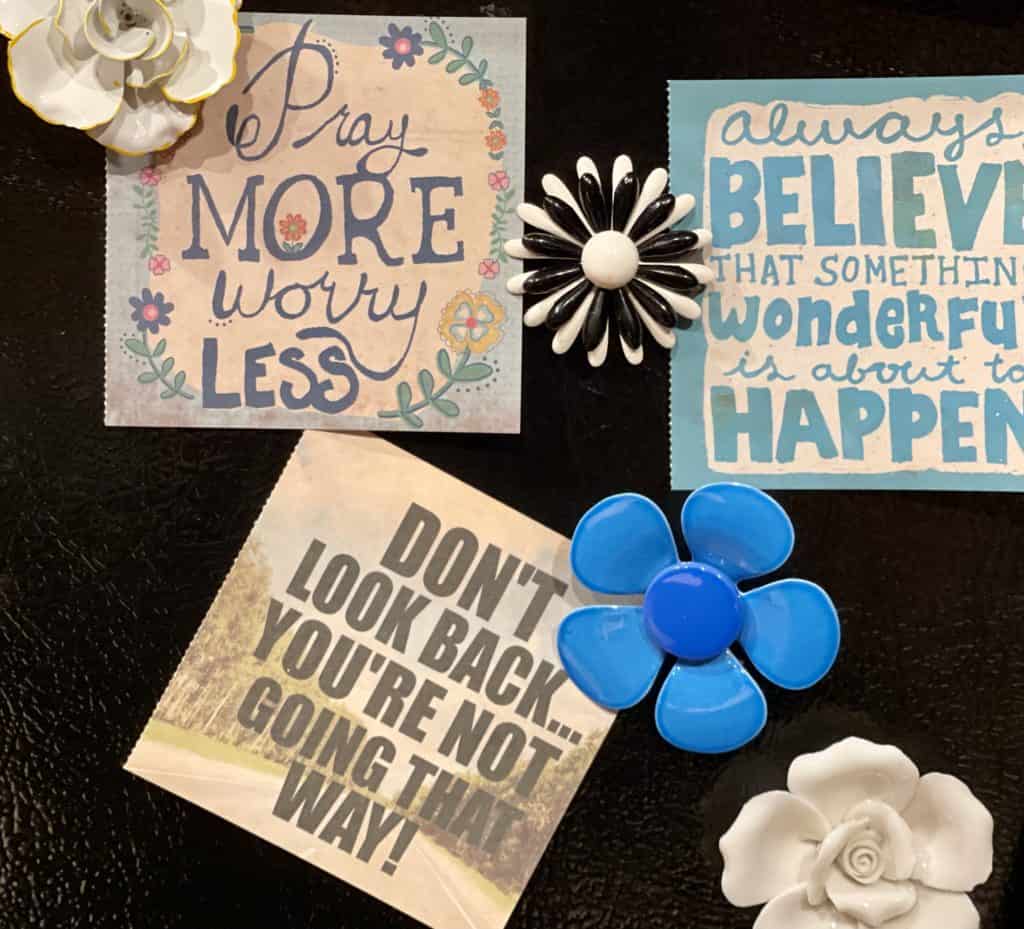 I'm going to continue keeping my eyes out for more vintage brooches! Here are some other ways I love using them:
More Thrifty Style Inspiration
Thanks so much for joining me! You'll find more fun ideas from the rest of the Thrifty Style Team.
Take the Tour
Redhead Can Decorate ~ Chas' Crazy Creations ~ 2 Bees in a Pod ~ Sweet Pea ~ DIY Beautify ~ Our Crafty Mom ~ Lora B. Create and Ponder ~ Cottage on Bunker Hill ~ What Meeghan Makes ~ I Should Be Mopping the Floor ~ Vinyet Etc ~ The How to Home ~ White Arrows Home
FOLLOW ALONG
Instagram ~ Facebook ~ Pinterest ~ Twitter ~ YouTube ~ Tik Tok