Episode #027- A Home Built with Logs, our Cabincast interview with Justin Jankowski of Golden Eagle Log and Timber Homes shares the inside scoop of building a cabin from idea to build.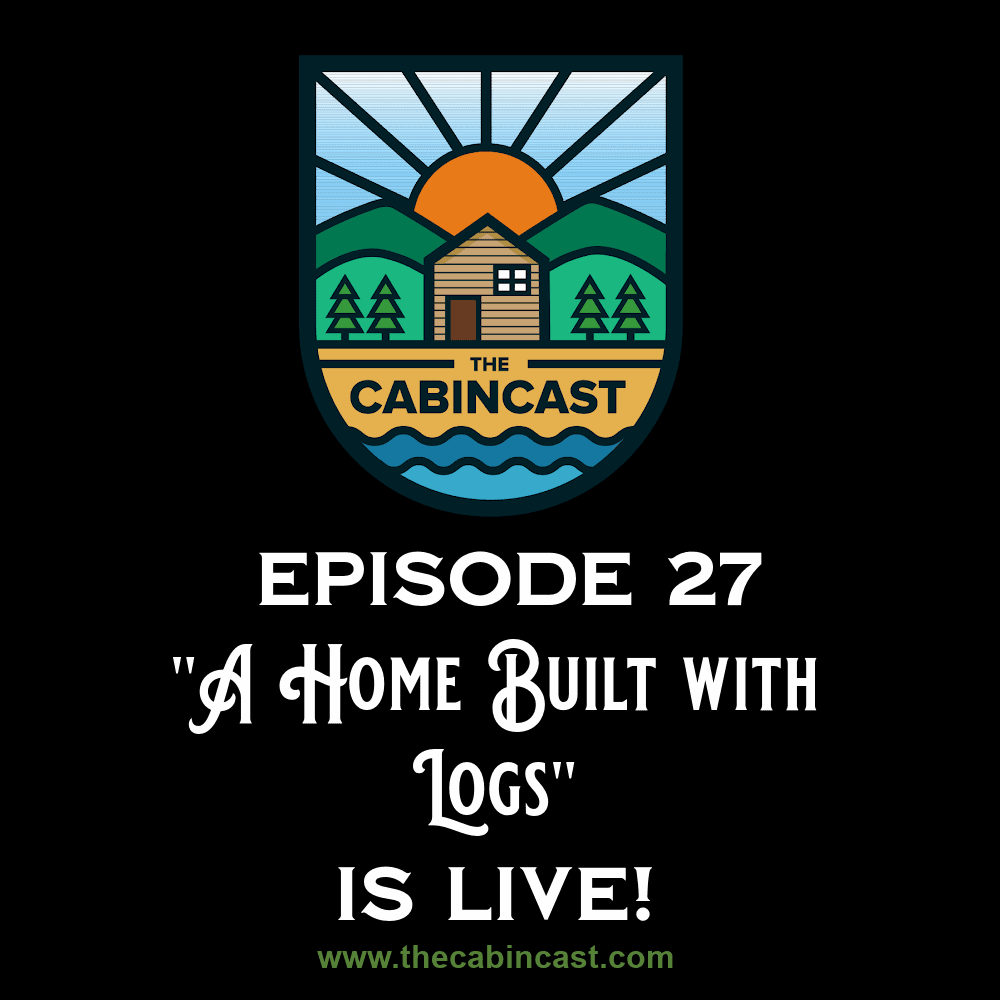 (Affiliate links are used for your convenience. Read my full disclosure here.)
Another episode of The Cabincast is LIVE and ready to enjoy! For episode number 27 we welcomed Justin Jankowski of Golden Eagle Log and Timber Homes for an amazing interview. We got the scoop on all things log cabin, from building to moving, to designing and more. Justin gave us the inside perspective.

For details on the client side of working with Golden Eagle Log Homes listen to episode 24, "Cabins Around the Country" where we talk to Gina from Smokey Mountain Memories in Tennessee. Gina and her husband built their home with Golden Eagle and raved about their experience working with the company and recommended we speak to Justin. You can listen to this episode HERE.

We start the episode catching up with Erik and me, discussing the heat wave we are experiencing here in The Northwoods and across the state.
I also share some fascinating passages from Camps, Log Cabins, Lodges, Clubhouses by F.E Brimmer which was written in 1929. Take a dive into this fun perspective that really paints a picture of what log homes were like in the 1920s.
As always, thank you to our episode sponsor Roughing it in Style.
Justin Jankowski has been in the home building industry for 21 years and has a degree in residential design. He is part of the team at Golden Eagle Log and Timber Homes and is passionate about all things log cabin.
From Justin we gain a designer, sales and builder perspective when it comes to building a dream log home. Golden Eagle Log and Timber Homes build about 80-100 homes a year across the country. From Tennessee to Colorado and everywhere in between, the company is a one stop shop from designing to completing your home.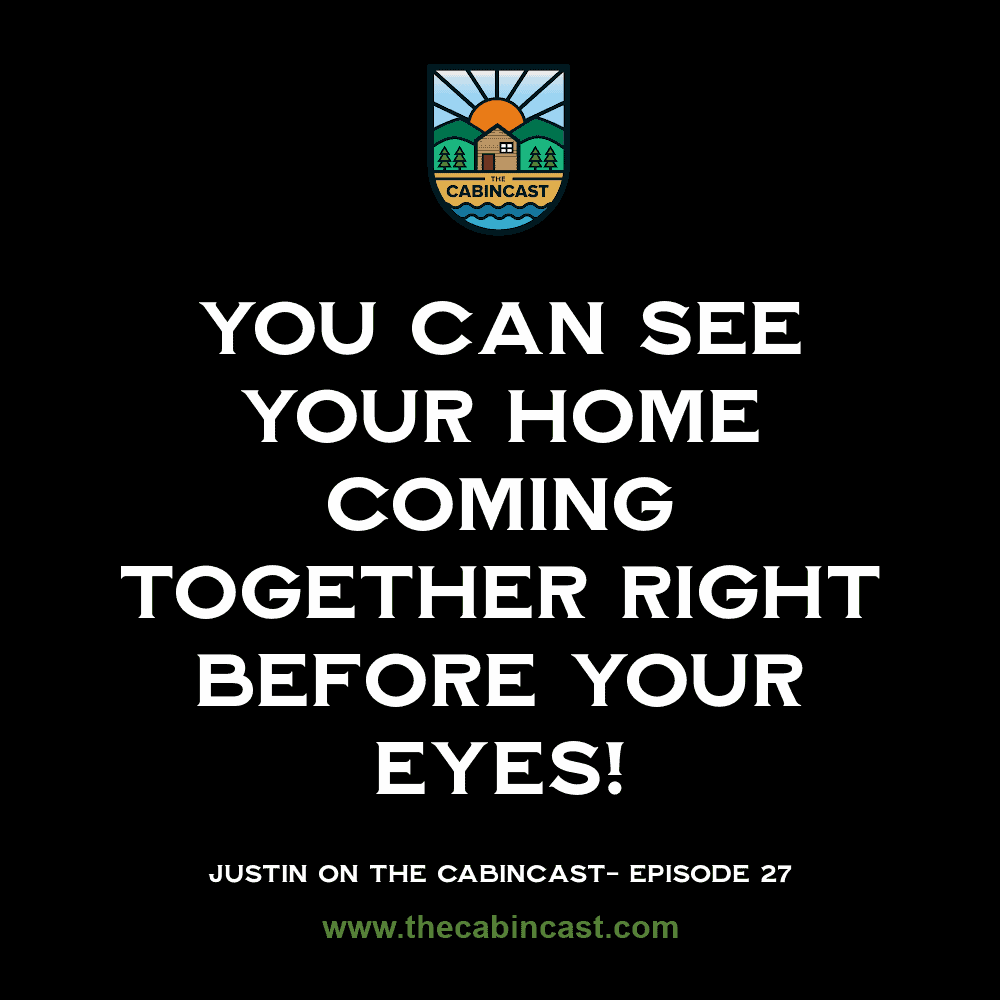 We hear from Justin about the history of Golden Eagle Log and Timber Homes.

The showroom is where the magic happens.
"You can see your home coming together right before your eyes" -Justin
We also hear from Justin how he identifies a quality built home and he shares how their modern technology keeps your log home standing for generations.
Justin tells the story of how he got started in this business from building with Legos as a young boy to becoming a top designer at Golden Eagle Log and Timber Homes.
The episode concludes with Justin's idea of the perfect Cabin Day.
FOLLOW WHITE ARROWS HOME

Instagram ~ Facebook ~ Pinterest ~ Twitter ~ YouTube ~ Tik Tok