Episode 31 of The Cabincast, Independence Day Post Game, is LIVE! In this episode Erik and I share a Cabin Chat catching up on our Independence Day weekend.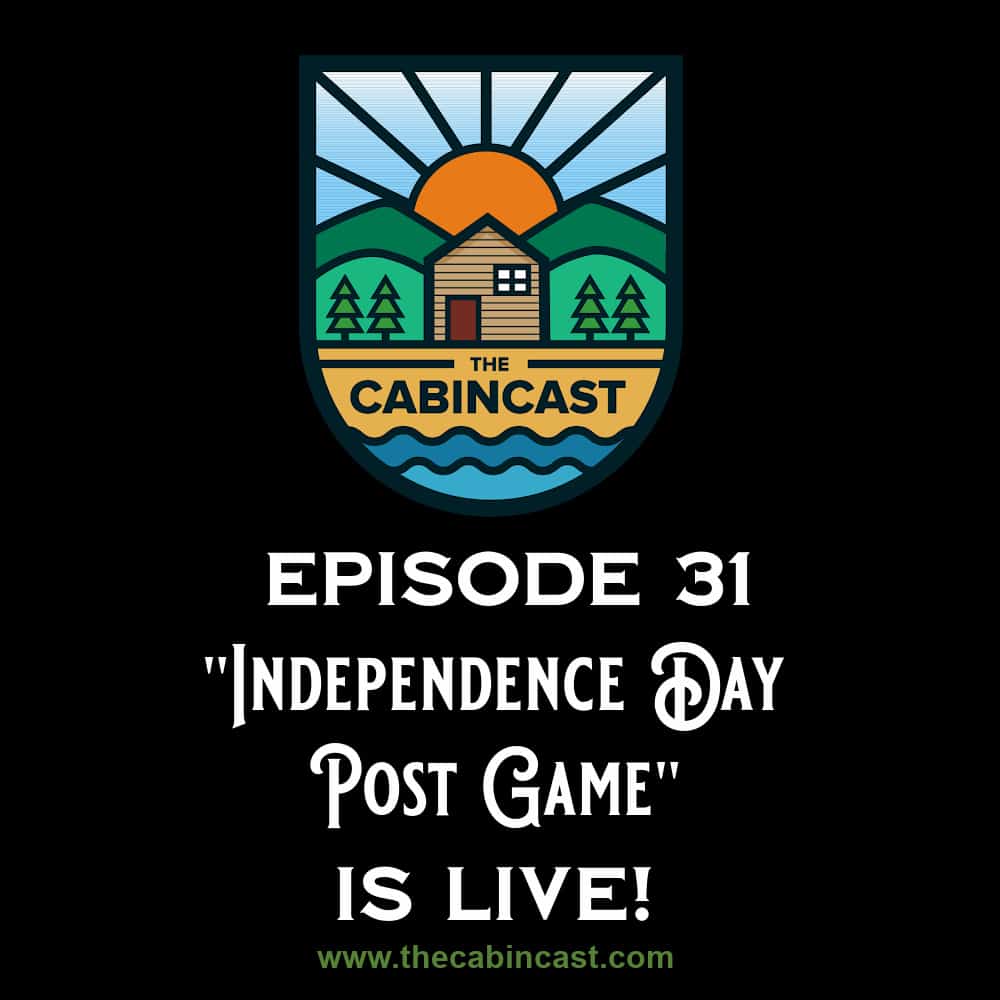 We start off the episode by chatting about our past 4th of Julys and how we used to spend the holiday as a family when my kids were young. We chat about how fun it is to have kids during these holidays especially as they get older and are able to enjoy the fireworks.
Erik shares with us how his family celebrated this year. He tells us a couple stories about water skiing from boat racing and skiing in the rain. Erik also shares one of his favorite ice cream spots, The Windmill in Tomahawk, WI.

Erik's waterskiing stories reminded me of one of my family's favorite movies, Cheaper by the Dozen 2. This is a great summer-y, family friendly watch!
Erik also shares how they tackled entertaining and turned it into a stress free activity that was able to be enjoyed by all.
Thank you to Roughing it in Style for sponsoring this episode.
Up next, I share our family celebration which occurred a day early, but worked out because our lake had fireworks on the 3rd. 
"That is just pure magic to sit on the boat, floating around with other boats and watching the fireworks."-Kristin

This year was a different 4th than most for my family as my oldest was away as a camp counselor, our first year not to have all the kids home for the Holiday. My younger daughter got to go to the same camp and have her sister for a counselor. They had so much fun!
I dropped my daughter off on the 4th so I didn't go along to the parade in Minocqua this year.
However, Erik saw the parade in Eagle River and shared with us his experience!
"Everyone was in a great mood things really went well, the community was out in full force and from the sounds of the fireworks to music playing people were having a lot of fun."- Erik

Thank you so much for joining Erik and me! See you next Friday for another episode of the Cabincast. 
FOLLOW ALONG
Instagram ~ Facebook ~ Pinterest ~ Twitter ~ YouTube ~ Liketoknow.it