Episode 36: "Those Western Mountains are Calling" is LIVE!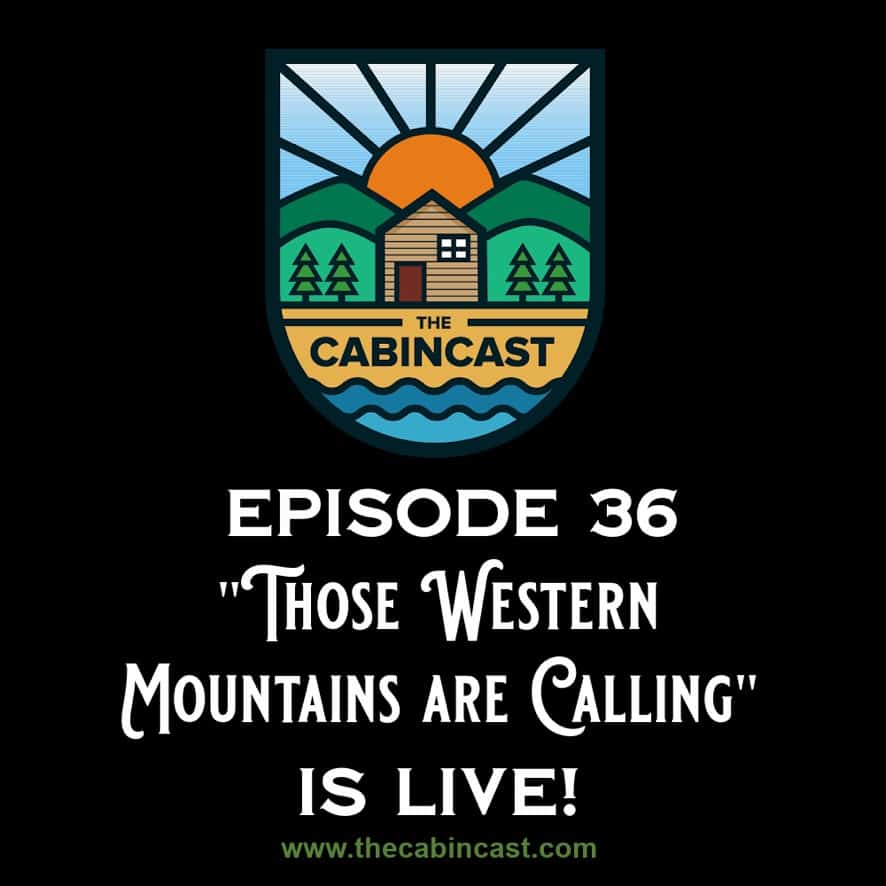 In this episode Erik and I share a Cabin Chat with a little twist. I am joining the podcast from Montana! We are in Montana for our annual family trip out to my parents' house. 

"I just love road trips and seeing the countryside… it's just beautiful to take it all in as you drive."-Kristin

I share how this trip was extra special because my husband achieved his dream of taking our boat out to Montana with us! It was so fun to explore Whitefish Lake on our boat and wakesurf, cruise and hang out together as a family.
The views on this trip were limited because of the smoke from the Canadian wildfires. To learn more about wildfires check out our episode #3 with Catherine Koele, a wildfire prevention specialist and Smokey Bear's Agent.
I share how the kids and I stayed busy on the 21 hour drive with a few of our new favorite audiobooks. The first was The Wilder Boys by Brandon Wallis, and the second is The Boys and The Boat by Daniel James Brown, read by Edward Herman. Both are great for the whole family to enjoy listening to. 
Thank you to our sponsor Roughing it in Style and White Arrows Home. 
Up next, Erik shares a Cabin in the News. This article is titled, A Cabin Made of Hempcrete Rises in a Remote Corner of the Czech Republic from dwell.com. This cabin is eco-friendly and stunning! 

Photo from dwell.com.
Erik also shares a story of his roadtrip to Mount Rushmore and how he and his wife found their next travel destination with their friends! 
Following this, Erik reads a heartwarming email from a listener, PJ, who shares about her family's cabin on Shell Lake and how it resonated with our Legend Lake episode #33.
"I love parts in the song where you can hear the voices of her grandparents because it brings me back to all those evenings playing games and giggling around the campfire, and it brought tears to my eyes." -PJ's Email

"But so much togetherness and so much of enjoying spaces together."-Erik

Thank you so much for tuning in to this week's episode of The Cabincast! Catch you next week!
FOLLOW ALONG
Instagram ~ Facebook ~ Pinterest ~ Twitter ~ YouTube ~ Liketoknow.it ~ Tik Tok ~ LinkedIn