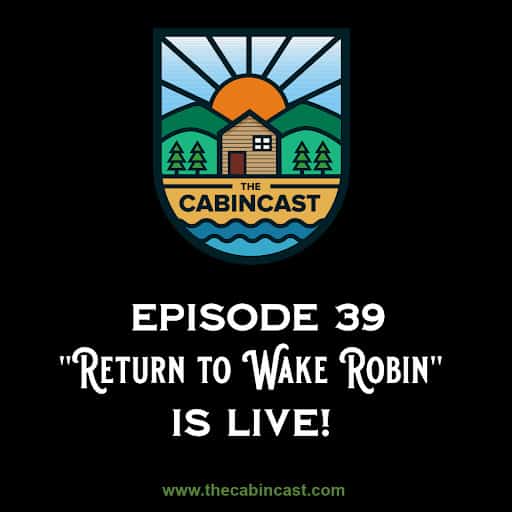 Episode 39: Return to Wake Robin is LIVE! In this episode of The Cabincast, Erik and I share an incredible interview with Marnie O. Mamminga the author ofReturn to Wake Robin. This interview is full of incredible stories that make up this book as well as her memories and experience at their cabin named Wake Robin. 
Before hopping into the interview, Erik and I share a quick Cabin Chat. In our chat, Erik shares a couple funny cabin experiences he had this past week. His stories remind me of a story my husband and I still laugh about.
Thank you to our sponsor Roughing it in Style.
Erik and I catch up on how our love for Return to Wake Robin grew. Erik shares an excerpt of a poem by Marnie and we recall the episode where we originally shared a reading from her book, Episode 34.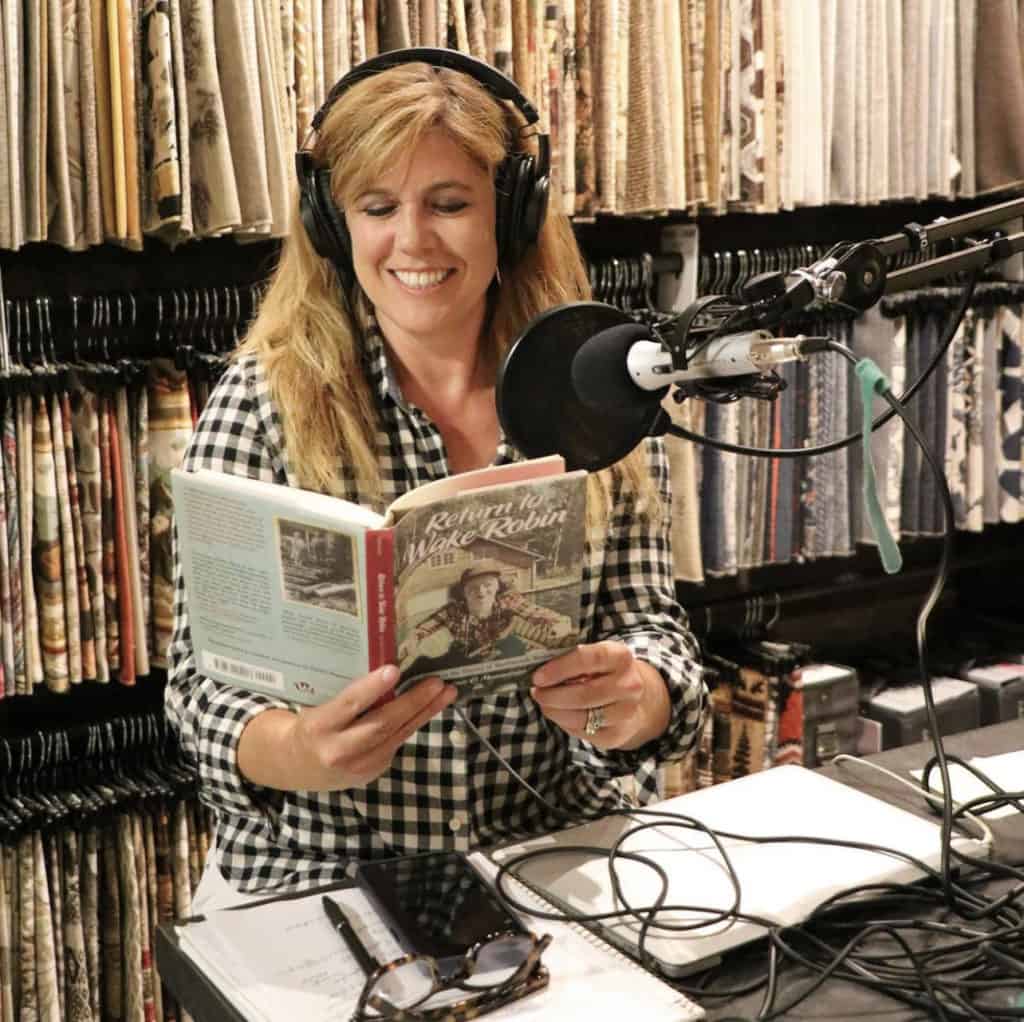 To wrap up the Cabin Chat, Erik shares a song called Waiting for Lighting by The National Parks. 
Hopping into the interview, Marnie begins by sharing the story behind her cabin and how the cabin got its name. The family cabin was designed by her grandfather and the cabin was named after a common wildflower that bloomed across the forest floor- Wake Robin. The cabin has now been in the family for 92 years and many generations.
Marnie shares her fond memories of the trip up to the cabin from Northern Illinois when she was a kid to now traveling with her grandkids. 
"Its a long journey but it's worth every mile." -Marnie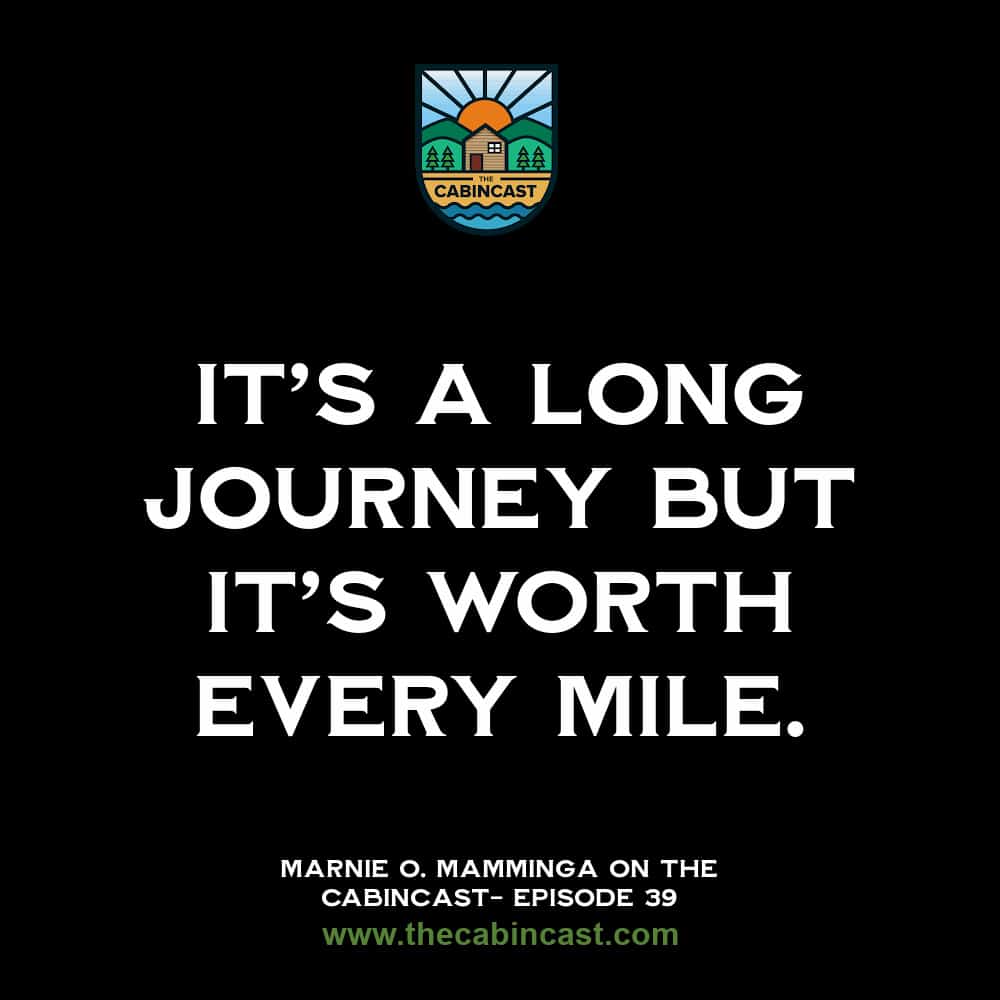 We hear how she collected the stories she tells throughout the book. From interviewing family members to saving letters from when her grandparents' owned the place, with the help of her mother and family, Marnie was able to piece together these family stories that make up Return to Wake Robin. 
Marnie also shares the time she got the idea to put these stories into a book, sitting on the dock watching the lake change. We hear the story behind the photo that makes up the cover of the book and her writing process.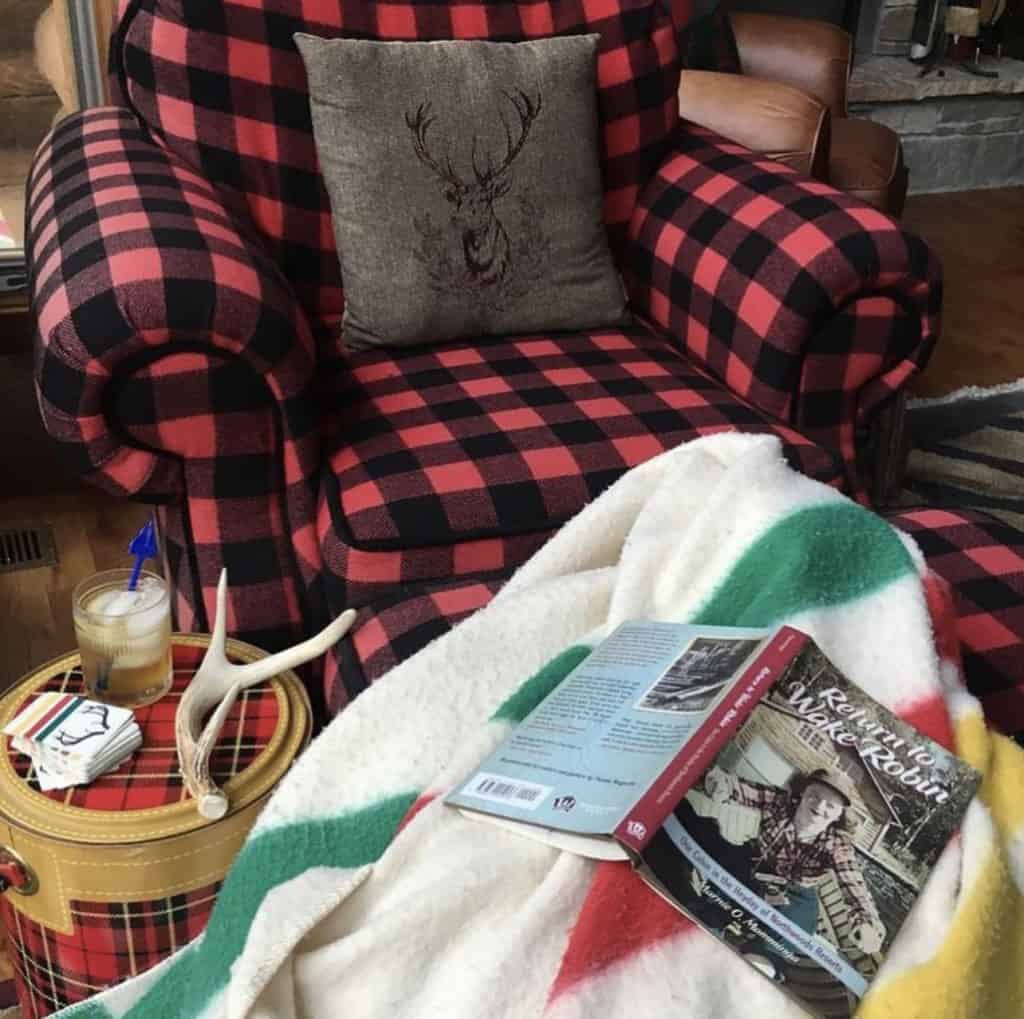 "Family vacations are such small slivers in time when you look at the whole calendar of your life, but they are so indelible in the memories that they make." – Erik 43:31-43:44

"It doesn't need to be extravagant, some of those simpler things are the things that mean the most." -Marnie

We also had the great honor to hear Marnie read the last chapter of her book, a touching conclusion about leaving the cabin.
And as always, to end the episode, we hear about Marnie's perfect cabin day from spending the day on the dock to napping on the porch swing. 
Thank you so much for tuning in to this episode of The Cabincast! See you next week!
FOLLOW WHITE ARROWS HOME


Instagram ~ Facebook ~ Pinterest ~ Twitter ~ YouTube ~ Tik Tok ~ Liketoknow.it