Thrifted finds in Fall Decor add interesting seasonal layers and story to our cabin home.
(Affiliate links are used for your convenience. Read my full disclosure here.)
THRIFTING WITH THE GALS
Its fun sharing thrifting adventures with you over on Instagram Stories throughout the week as I shop my local antique shops in Minocqua, Wisconsin and on my travels.
Each of my Thrifting With The Gals friends share from where they live across the country too, in Vermont and Maine, North Carolina and Florida and Texas. You can search our hashtag #thriftingwiththegals to follow the series I love passing on their storied adventures to you too.
Monthly the Thrifting Gals hosts come together for a blog hop where we share how we are decorating with our finds in our own homes. There's usually some amazing upcycling projects too. Thanks so much to Ann Dabbling & Decorating for getting this fun group started years ago. 
SUBSCRIBE HERE so you don't miss any inspiration!
MEET THE GALS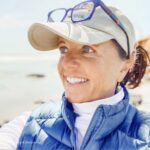 Ann @ Dabbling & Decorating | Pinterest | Instagram | Facebook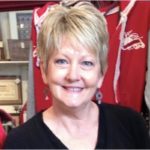 Rachel @ The Ponds Farmhouse | Pinterest | Instagram | Facebook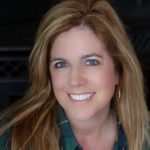 Kristin @ White Arrows Home | Pinterest | Instagram | Facebook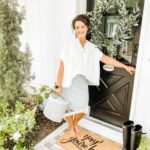 Robyn @ Robyn's French Nest | Pinterest | Instagram | Facebook
And Our Guest Host

Joanna @Joanna Anastasia Lifestyle & Design | Pinterest | Instagram | Facebook
If you are following the hop in order you have just come over from my friend Robyn's at Robyn's French Nest.
WELCOME TO CAMP PARADISE
After time at Robyn's Florida home you are now at our lakeside log cabin home in Wisconsin where I love decorating with my thrifted finds.

Orange Thermos Jug
I recently found this orange Thermos jug to add to my collection of jugs.
Instantly when I saw it I knew I would love to use it for my Fall decorating.
A bunch of sunflowers I picked up at the grocery store gave it the perfect pop of Autumn gold.
Golds and oranges together are a favorite pairing this time of year.

A gingham pumpkin from Dollar Tree and a thrifted plaid little box finalize the seasonal vignette on the carved bear in our entryway.
Nutcracker and Picks

Lantern
I collect red lanterns and have them styled in spots all around my house.

This style lantern though I did not have and loved the look when I saw it sitting on an antique shop shelf.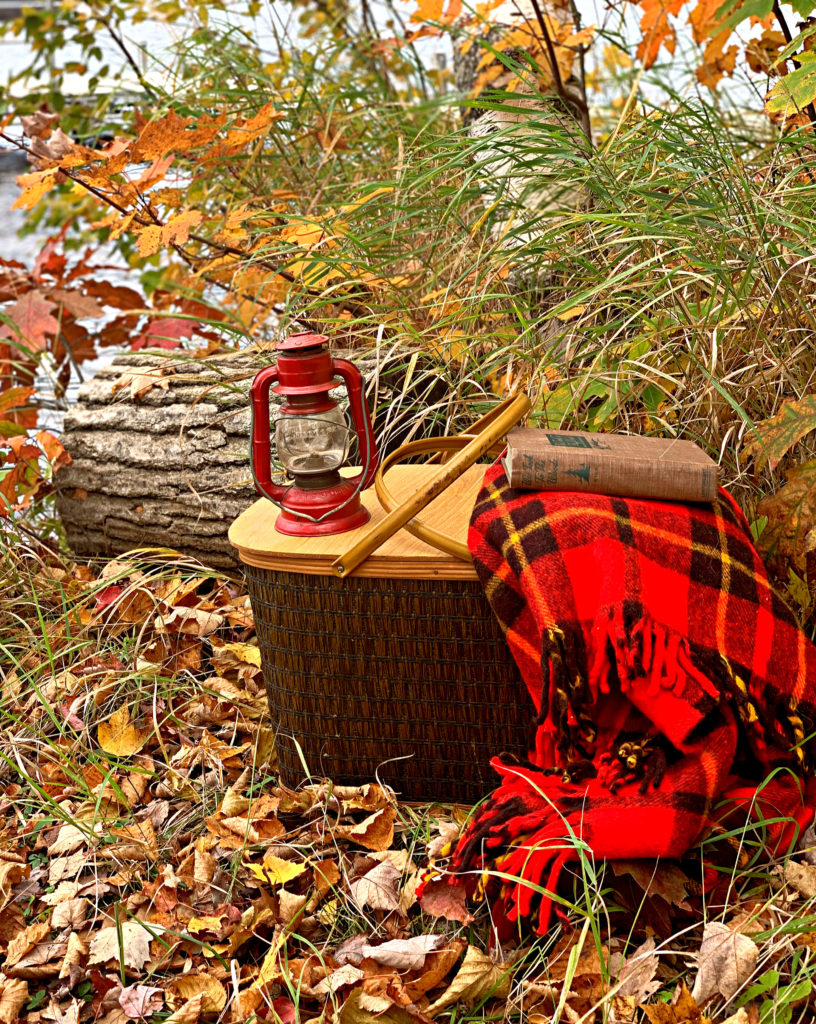 It seems to me like a mix between the lanterns I collect and the flashlights I also collect so I couldn't pass it up.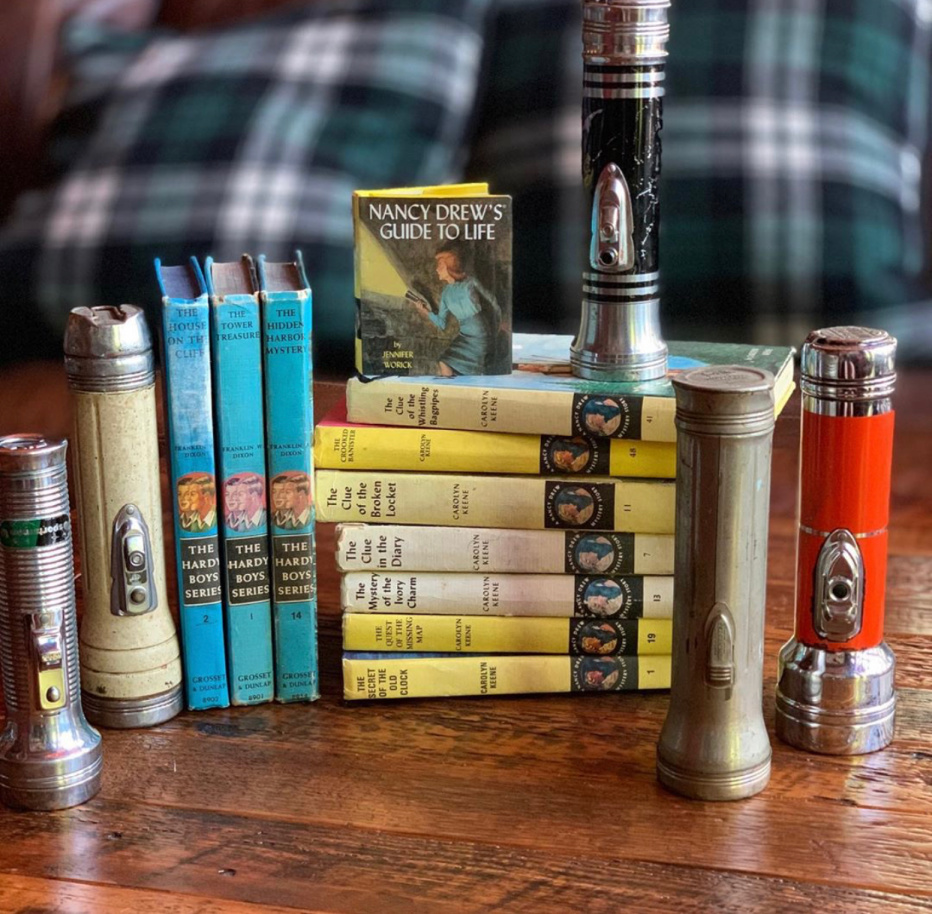 Barrel Lamp
Lamp light is an essential element in my home.
As soon as dusk arrives, the overhead lights go off and the lamps come on.
It makes the cabin instantly cozier and peaceful.
When I was at one of the weekly Summer flea markets in our area this Summer I found this precious barrel lamp and knew it would be perfect in this little corner of our great room by the bar.

Matches in Footed Dish
Two fun finds come together with this green glass footed dish and a collected grouping of vintage match books.
Nostalgic of the good ole days when restaurants, hotels and other establishments passed out matchbooks with their logos and information on them.
I keep them next to a candle on the coffee table in our great room.

Patterson Tobacco Tin
My maiden name is Patterson so this Patterson tobacco tin was always a must have for me.
It works in my decor all year round with it's woven wicker looking exterior, but in the Fall it's especially pretty when I like items that look natural.
I found some history in a listing for a tin on Etsy.
"R. A. Patterson Tobacco Co. was founded in 1856 in Richmond, Virginia and was purchased in 1905 by the American Tobacco Co. This is why our tobacco tin has "Patterson's Seal Cut Plug" and "It's the Quality" on top of it, and their Seal logo on the front, but under the logo in fine print it says "The American Tobacco Company, Successor." 
Our lunch box styled tobacco tin was manufactured somewhere between 1905-1930 when tobacco was marketed in tins that could be used as lunch boxes after the tobacco was gone."

Pretzel Tins
Something about pretzels and Fall just come together perfectly for me.
Maybe it's the German in me.
The celebration of Oktoberfest?
I keep my pretzel tins out all year, but showcase them during Autumn.

Beer Tappers
Old wooden beer tappers are beautiful finds.
Again, maybe I'm drawn to them in this season with the thought of Oktoberfest?

Grouping them together makes them a beautiful conversation piece on the edge of our bar.
Here's another view of our bar in Fall.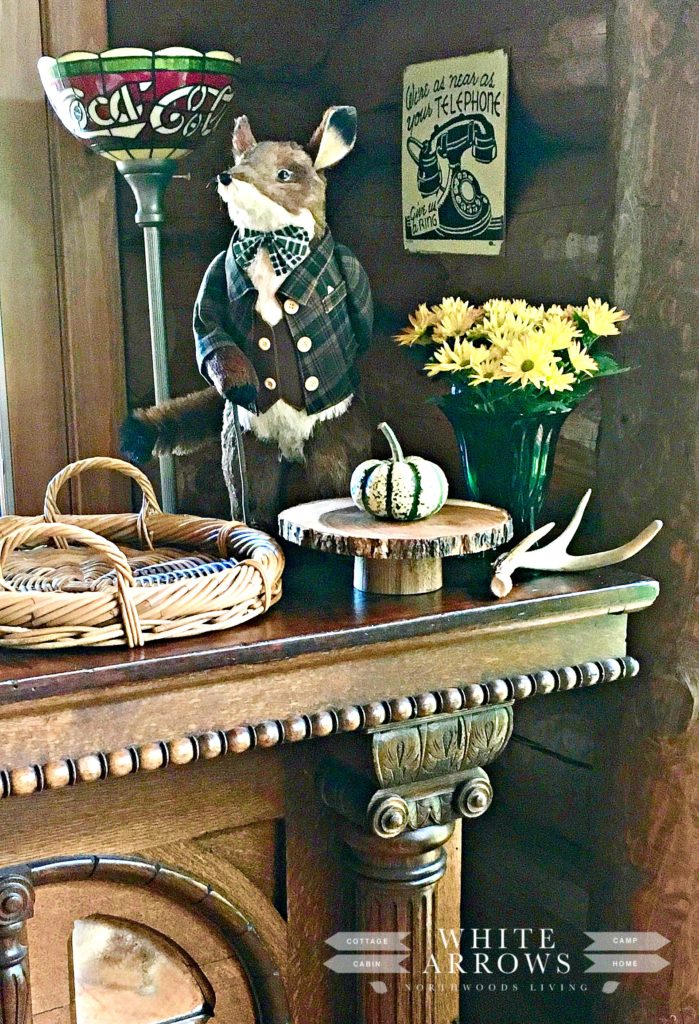 WHITE ARROWS HOME THE SHOP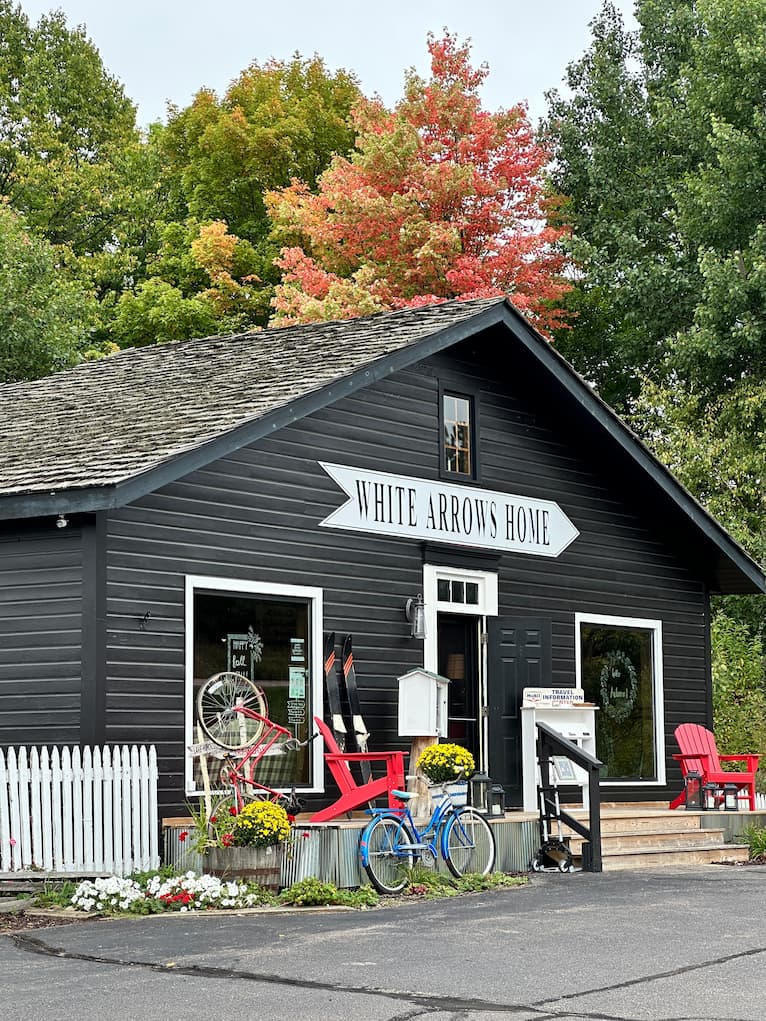 Do you know I own an antique shop? It's worth the visit to Wisconsin to come see White Arrows Home or you can always shop online from anywhere. Our entire store is online.
We bring new treasures into The Shop every day. Here's a little of what we brought in just this week.
Next up you are headed over to my friend Rachel's where she blogs at The Ponds Farmhouse. Her finds along the North Carolina pottery highway are amazing! Rachel has so many great adventures!
TAKE THE TOUR

Dabbling & Decorating | Robyn's French Nest | White Arrows Home | The Ponds Farmhouse | Joanna Anastasia Lifestyle & Design
FOLLOW ALONG
Instagram ~ Facebook ~ Pinterest ~ Twitter ~ YouTube ~ Tik Tok ~ Liketoknow.it