What an honor to have my shop receive the 72nd Annual Retailers Excellence Award by Gifts & Decorative Accessories in the category of Social Media and Online Initiatives.
(Affiliate links are used for your convenience. Read my full disclosure here.)
White Arrows Home, my shop located in Minocqua, WI, was recently awarded the 72nd Annual Retailers Excellence Award by Gifts & Decorative Accessories in the category of Social Media and Online Initiatives.
Gifts & Decorative Accessories has been celebrating retail excellence since 1951 with the Retailer Excellence Awards.
The Shop was nominated in several categories: social media, visual merchandising, and store events.
In May, we were notified that we were one of three finalists from across the country in the category of Social Media and Online Initiatives.
I took my website and social media team to Texas for the awards gala on June 21 hosted in the Southside Music Hall at Gilley's in Dallas.

I shared about our fun road trip down and our stop at The Pioneer Woman Mercantile in Pawhuska, Oklahoma in THIS POST and THIS POST.
The event was held in conjunction with the Dallas Total Home & Gift Market.  

We spent some time at The World Trade Center at the Dallas Total Home & Gift Market while there.

A few of my staff had not been to Magnolia, in Waco, so we made sure to run down to The Silos.

I grew up in Texas. I lived in Dallas until I was in 5th grade and then we moved 20 miles south to Waxahachie. My sister and I rode horses and competed in Three Day Eventing so we moved so we could have a ranch with our horses on site.
Here's me and my first pony.

Our drive down to Magnolia also included a stop in Waxahachie so I could show the girls around my sweet small town life. Waco is just 60 miles south of Waxahachie.
So it was an easy day to do both Waco and Waxahachie on a trip to Dallas.
At the award gala at Gilley's winners were announced during the event, which included a cocktail networking hour, strolling dinner, awards presentation and seated dessert.

The social media category was presented by Crystal Vilkaitis of Crystal Media Co. 

At White Arrows Home we keep a priority on connecting, in meaningful ways, to our followers and customers each day all around the country.
Our main goal is to make each and every customer's visit an unforgettable experience in store and online. 
Nestled in the heart of The Northwoods of Wisconsin, White Arrows Home's brick and mortar retail experience comes alive through our website and social media outlets.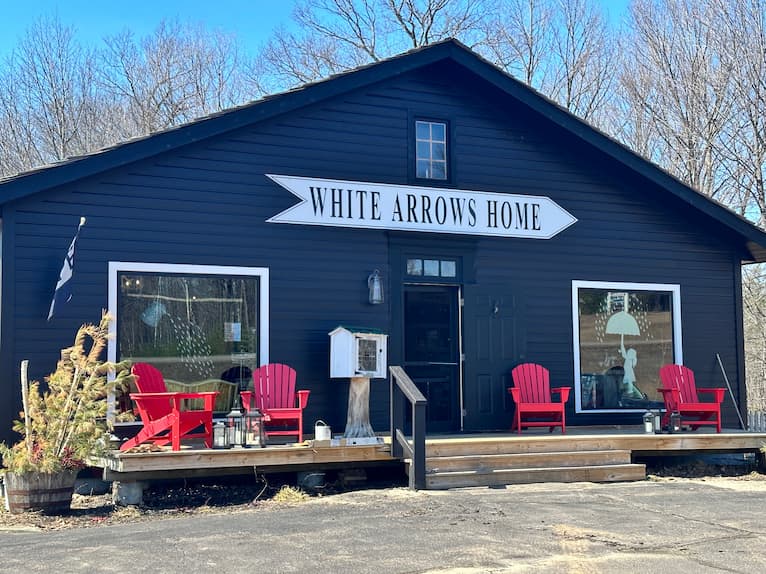 One of the phrases WAH uses is that we are "So Much More Than Home Decor."
Our social media and online presence is a direct reflection of this motto.
When we share daily on Instagram, TikTok, Facebook, and Pinterest the ladies of WAH welcome followers and customers into not just a store, but a lifestyle, friendships and connection.
At White Arrows Home you find a mix of antique, vintage and new furniture, accessories and gifts carefully curated that fit our brand of classy cabin and cottage decor, campy style and a heavy sprinkling of plaids.

New products come in The Shop daily with decor that lets customers bring Northwoods Living into their own homes and style spaces that are inviting, beautiful and make family and friends want to linger longer.
Whether customers visit the Minocqua area for the history and nostalgia or to see family, White Arrows Home is a destination spot to visit each time.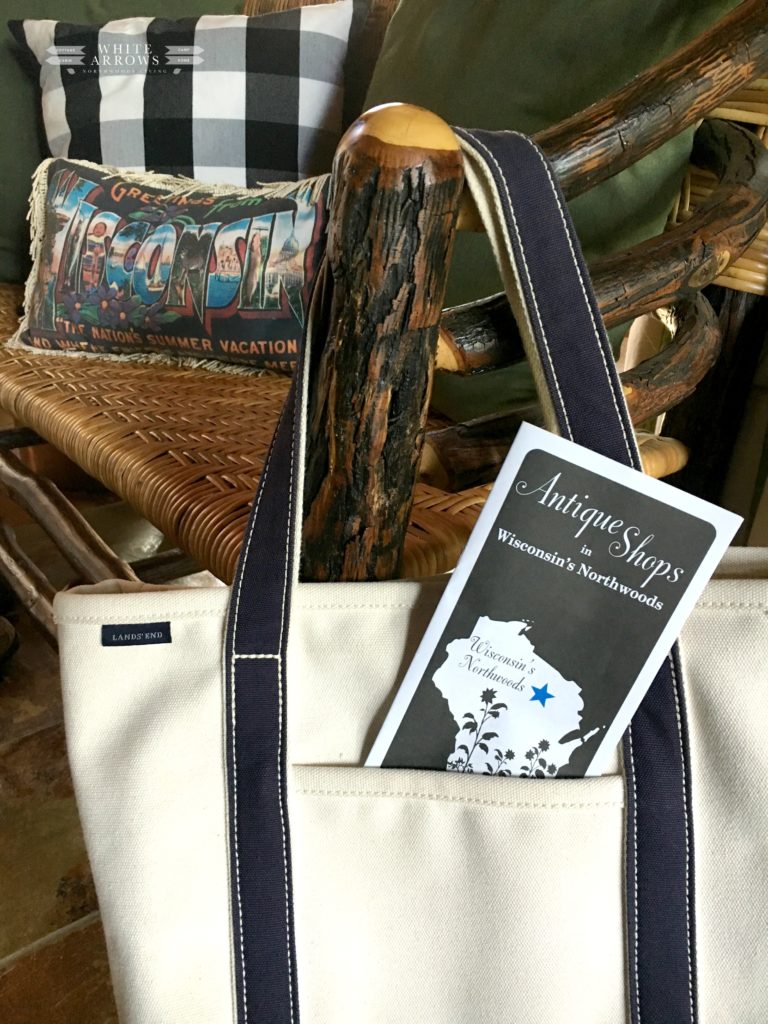 Upon opening our doors in 2020, having an online presence was a priority.
To have every single item in The Shop available online, making it easy for customers to shop from anywhere, at any time, was a team effort that was streamlined and implemented well. 
A beautiful, functional website lets customers get all the information, as well as several photos, of each product instantly.
Customers have options that make shopping White Arrows Home effortless.

They can have items shipped for a flat rate (excluding furniture and extra heavy items), select in shop pick up or find out about furniture delivery options.

Some things that help WAH greatly are how quickly our team adapts, the eagerness to learn and how we work together making the tasks of online retail, while running a brick and mortar, simply part of how we operate each day. 
We sees the packaging of online sales as an extension of our customer service.
The branding and care that goes into each box for delivery is special- including some little surprises inside, along with each customer's purchases.
A delivery from The Shop is like getting a hug in a box all the way from The Northwoods of Wisconsin.
The same hospitality extended to customers in person flows to the online customer as well. 
My personal blog, co-hosted podcast, The Cabincast, and sharing on Instagram, Facebook, TikTok, Twitter, YouTube, LinkedIn and Pinterest offers more opportunity for our followers and customers to join in, learn, be encouraged and get ideas for integrating products from The Shop into their own lives.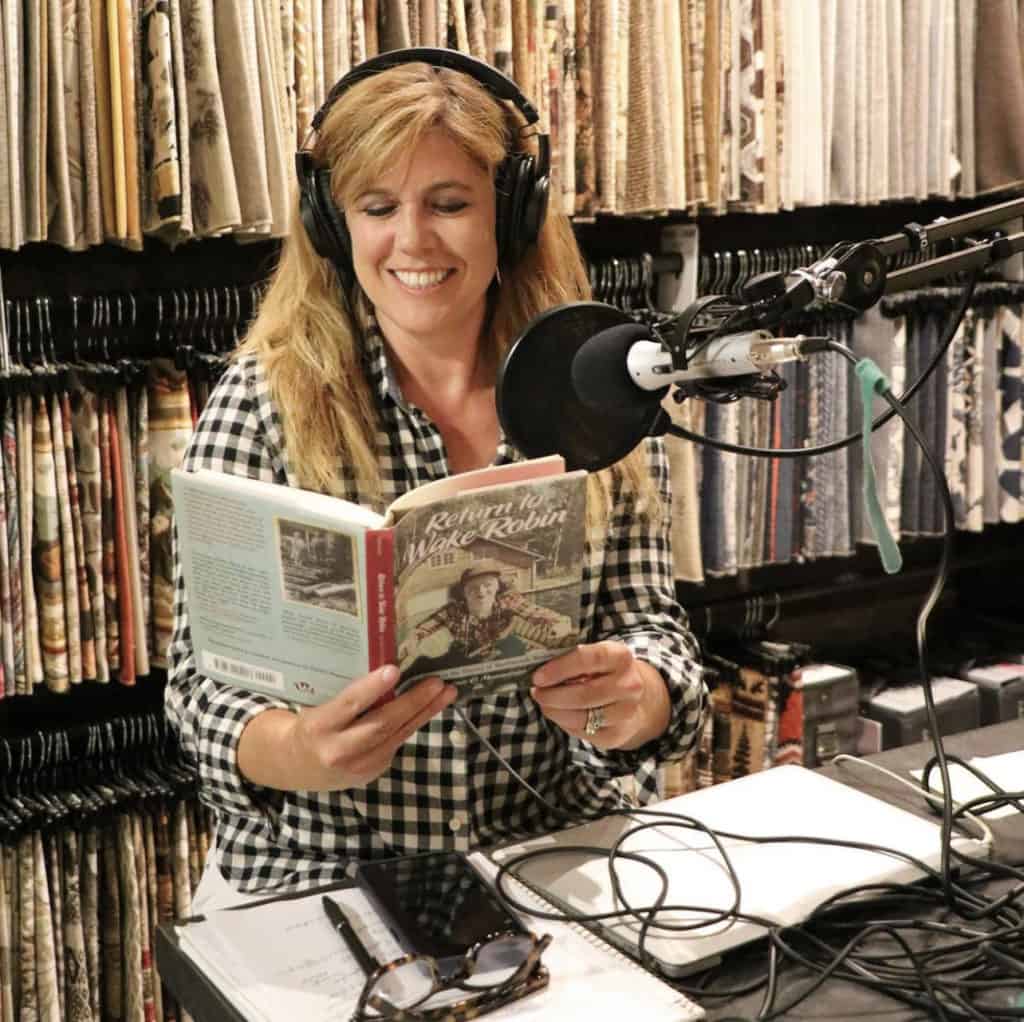 The social media presence of White Arrows Home uses a variety of still shots and video giving the viewer a lot of interesting content to engage their own curiosity and creativity. It is entertaining and fun.
The Shop goes LIVE on Instagram and Facebook often to share what items are new, give tours or check in with ideas for how to style furniture pieces and use products.
Events are held regularly and announced over our social media.
We are now adding workshops, clubs, and a rentable gathering space in the Paddle Club.

You can visit White Arrows Home in Minocqua, Wisconsin at 7735 Hwy 51 S or on our website at www.whitearrowshometheshop.com. 
One of my favorite things is getting to meet online followers in person in The Shop! Have you had a chance to visit yet? I hope some day you do!
FOLLOW ALONG
Instagram ~ Facebook ~ Pinterest ~ Twitter ~ YouTube ~ Tik Tok ~ Liketoknow.it