(Affiliate links are used for your convience. Read my full disclosure here.)
In August of 2020 I softly opened a brick and mortar store. Just like my blog, I named it White Arrows Home. I was open just three days a week in that first month and then after Labor Day in September, we opened to our full schedule Monday- Saturday.

Where to Find Us
Nestled among the pine and birch forests of Wisconsin's Northwoods sits White Arrows Home where white arrow signs along the sides of the road point the way to cottages, cabins, camps and homes. These arrow signs are a part of the landscape and a nostalgic symbol of the area.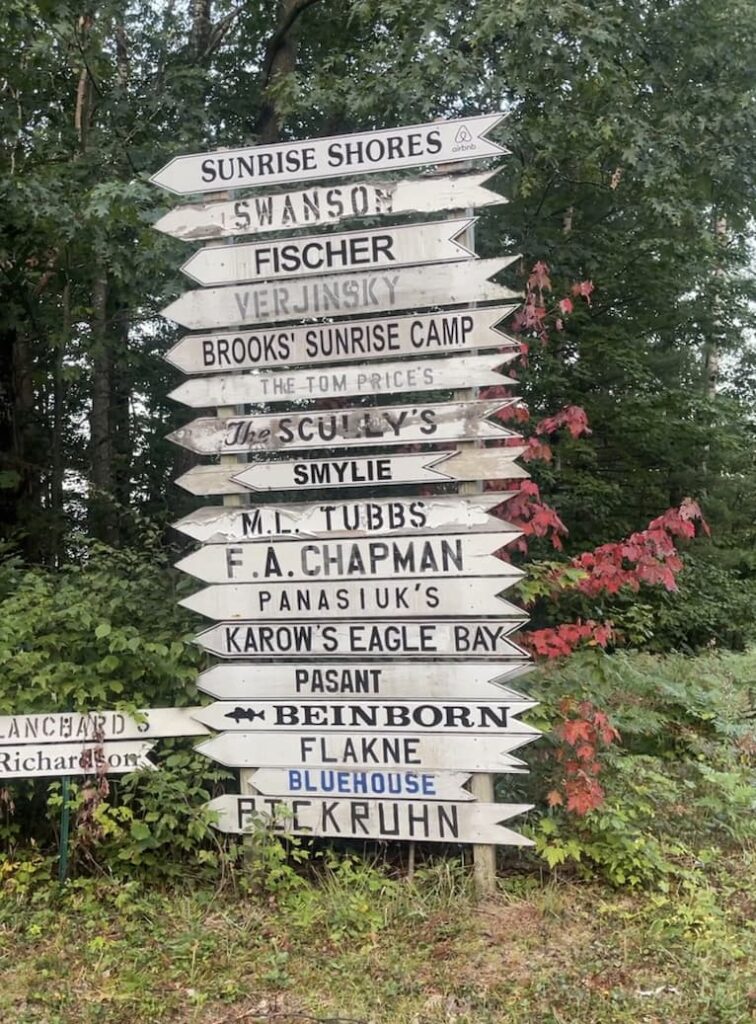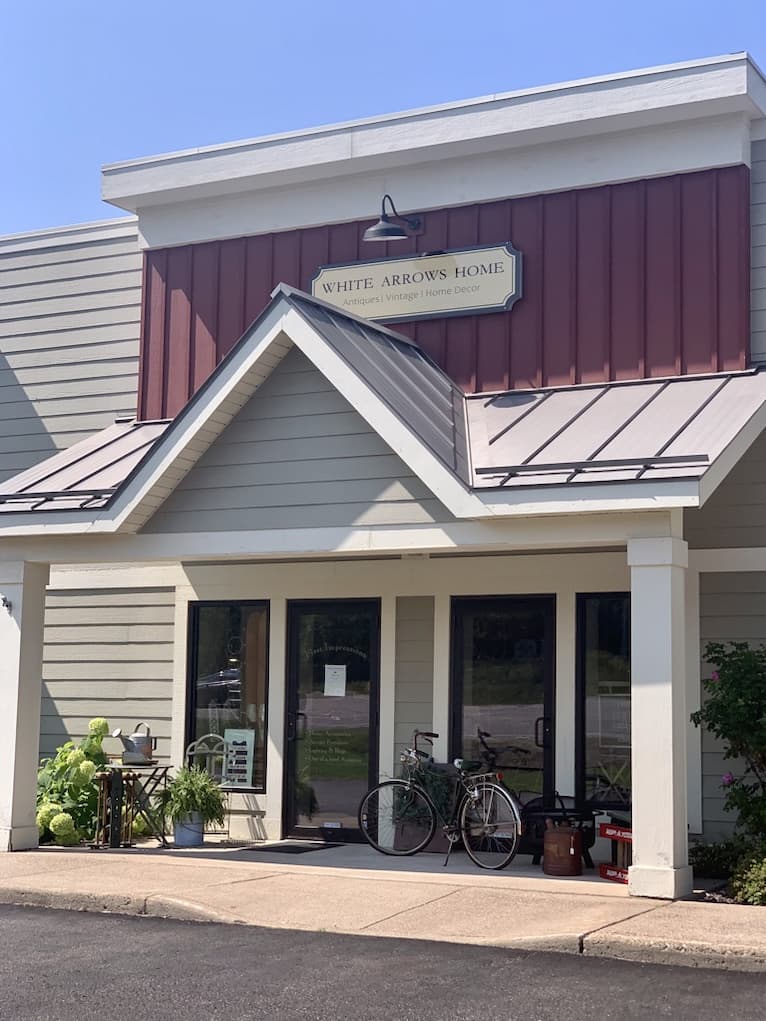 In November we will be moving to a new location just a mile South of were we are currently to were the 13th Colony has been. We are so excited for this new adventure and to share all the opportunities it will provide for us to give even more meaningful experiences to our customers.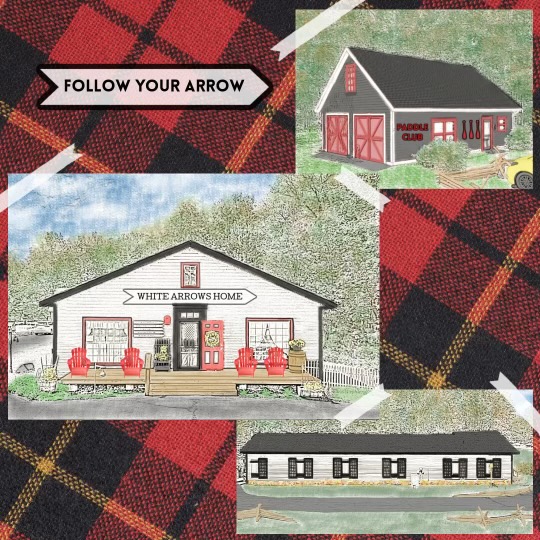 New products come in The Shop daily with decor that will let you bring Northwoods Living into your own home and style spaces that are inviting, beautiful and make family and friends want to linger longer.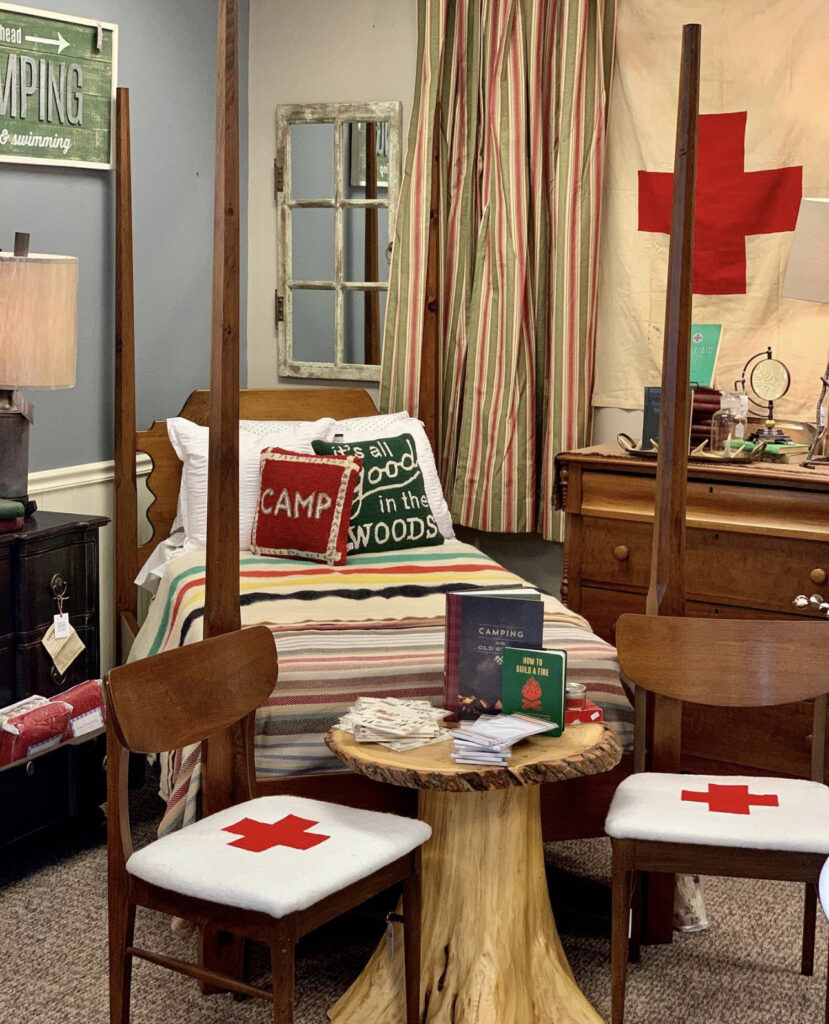 At White Arrows Home you will find a mix of antique, vintage and new furniture, accessories and gifts carefully curated that fit our brand of classy cabin and cottage decor, campy style and a heavy sprinkling of plaids.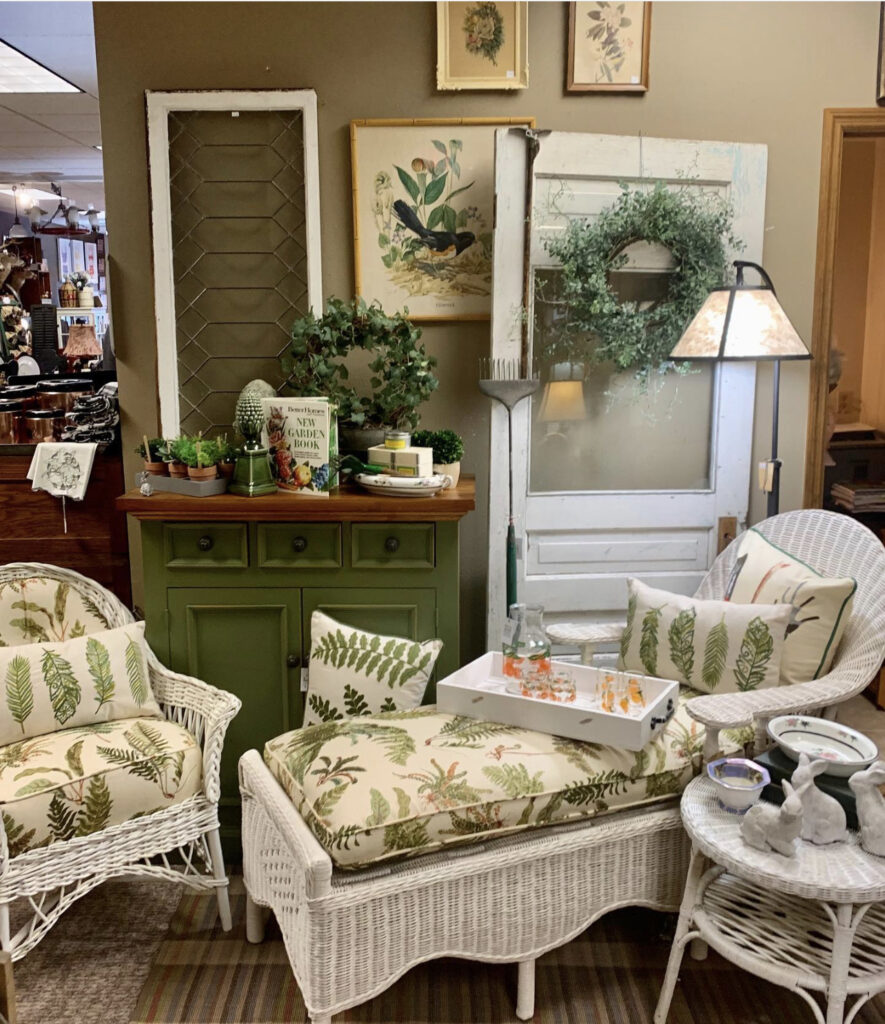 Handcrafted pieces and gathered treasures, everything in The Shop is selected as if going into our own homes. We only choose items we personally love. One of our favorite moments is seeing when a customer comes upon a find and the joy that overcomes them.

We love hearing the stories of our customers homes, memories of times at the lake or with family members. Antiques come with stories and they add layers into homes that then share that story with guests who come to stay. What story does your home tell?
One of the services we offer at White Arrows Home is to help you tell your story. We can assist with coming into your spaces and helping restyle them with the pieces you already have or we can come in and add the special layers with pieces right out of our shop.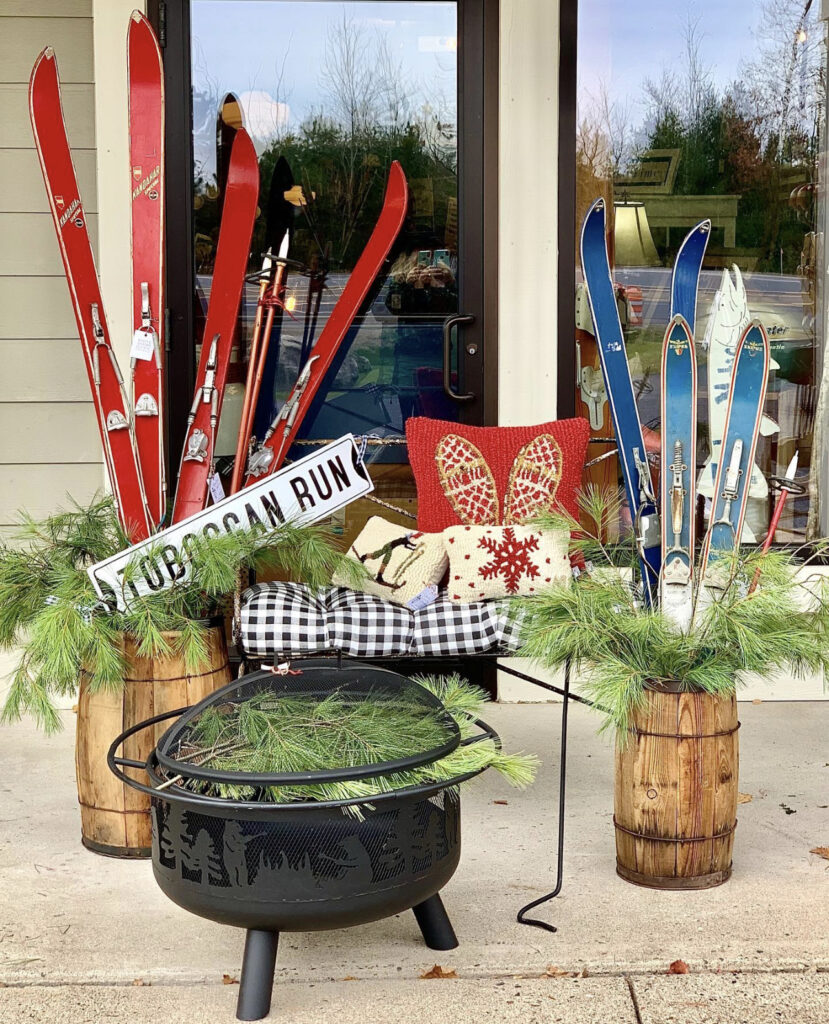 Vintage Flower Arrangements
We love making flower arrangements in vintage containers around The Shop. It's a beautiful way to be creative. From these flower arrangements to the vignettes we style around The Shop our goal is to inspire you as you shop. Not only will you see things you want to purchase and take home, but you will find ideas to help you go back into your own cottage or cabin and make it a haven.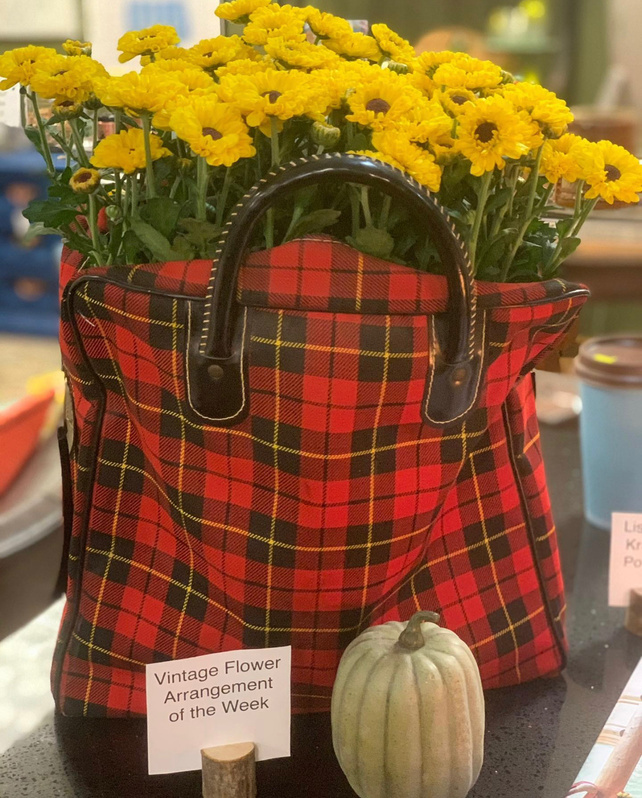 Products


Special Events
We love planning special events each month. You can find what's coming up on our website and by following along on our Instagram and Facebook feeds.
Come Enjoy:
Flannel Fest
Deer Widow's Night
Shop Small Saturday
Chili Bowl
Minnow Bucket Market and so much more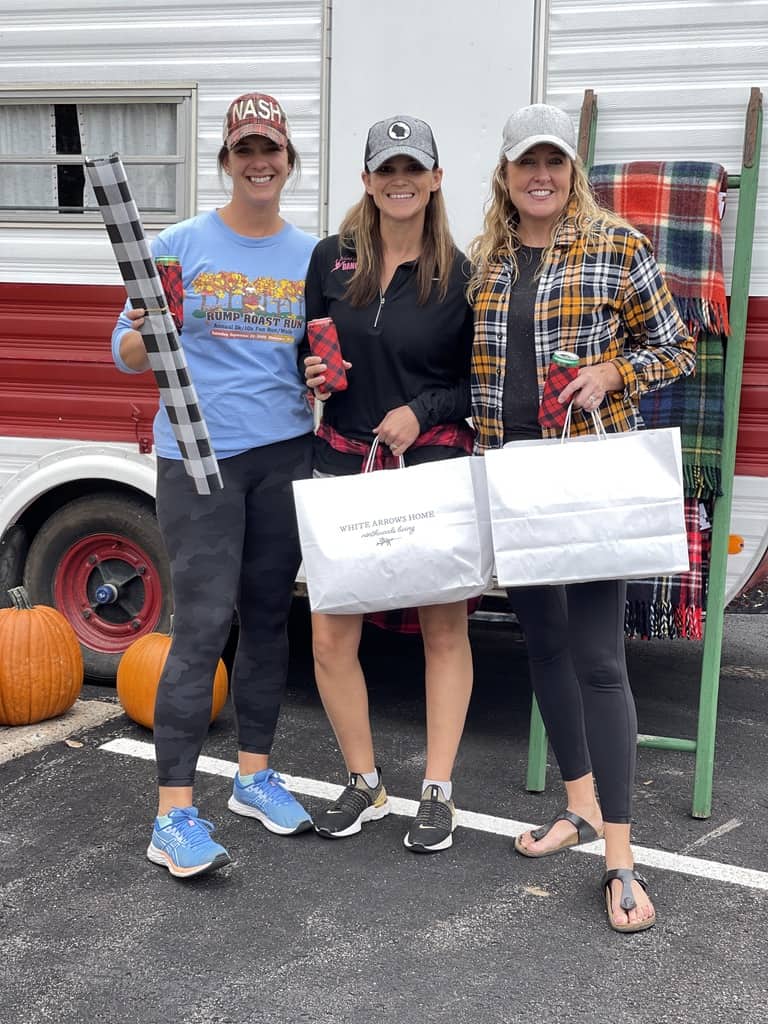 We will be offering workshops and gatherings in the new space so stay tuned for more information.
Pop Ups like Sweet Pies of Mine will continue to increase after our move and we are thrilled to connect our customers with more amazing makers and bakers.
Sips 'Til Six will continue year round. Our regular hours are from 10 a.m. until 3 p.m., but on Thursdays we stay open until 6 p.m. and serve a specialty sip while you shop. It's a great way to get in The Stop if our regular hours don't work for you, enjoy a girls night out, date night or alone time lingering.
My Team
I truly have the Dream Team at The Shop. Everyone on the staff is fun and creative, hard working and talented and wonderful at building relationships with our customers. I'm so blessed! I can't wait to go into work each day to be around these people!

Shop On Line
A trip to White Arrows Home and Minocqua is worth the time. Our area is such a great destination for a getaway. Many make a stop at our Shop the first thing they do on the way into town and the last thing they do on the way out.
But if you can't make it in person, you can always shop online. Our entire store can be found there and we ship out items every day. Currently we offer $15 flat rate shipping in the domestic United States. Heavy items, such as furniture are excluded.
We do have delivery options so reach out to ask if you love something that doesn't fit in a box.

Besides our retail shop we also offer these services. You can find details HERE.
Interior Design Consulting and Work
House Staging
Rental/ Real Estate Staging
Decluttering
Restyling/ Room Arranging
Business Coaching and Consulting
Merchandising Assistance
Staff Training
Window Styling
Store Opening/Restyling

FOLLOW WHITE ARROWS HOME 


Instagram ~ Facebook ~ Pinterest ~ Twitter ~ YouTube