By adding a few simple items near chairs and couches in your home, a space becomes more inviting. When I think of cozy, I'm not just thinking of staying warm during the winter. For me cozy is an all year necessity. It's what makes your house homey. It's the element of hospitality that makes guests want to linger, visit longer and feel relaxed and at home.

(Affiliate Links are shared for your convenience, read my full disclosure here.)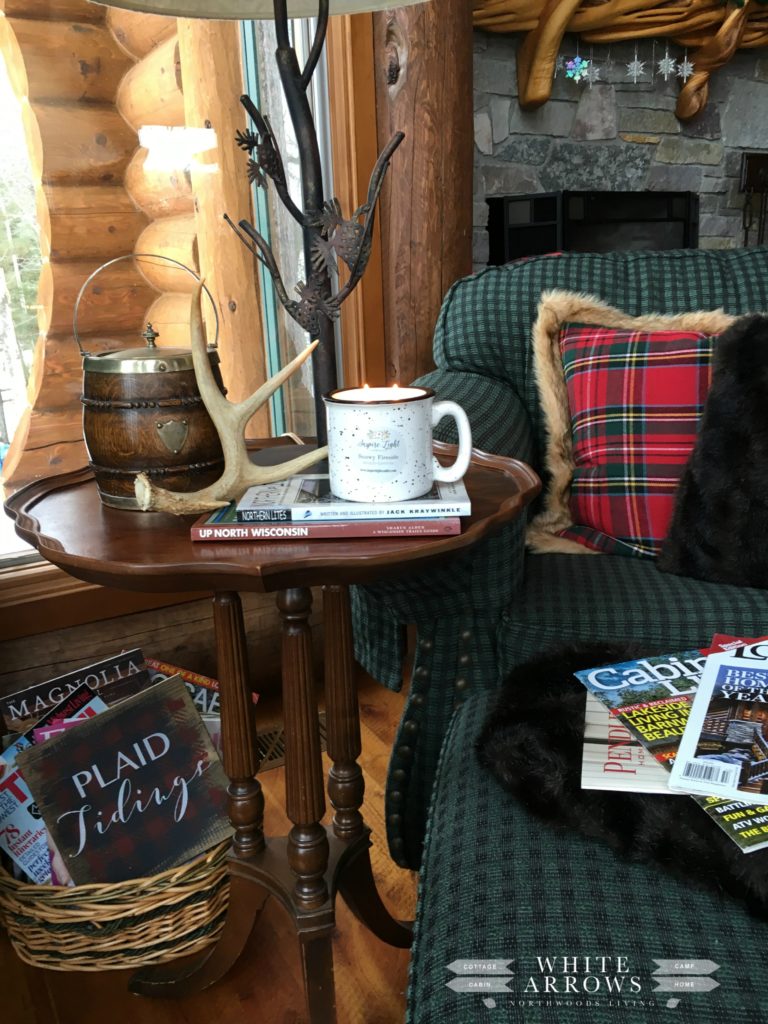 Lamplight
One of the first things I do in the evenings is turn on the lamps in the house and turn off the overhead lights. It makes a space so much more peaceful.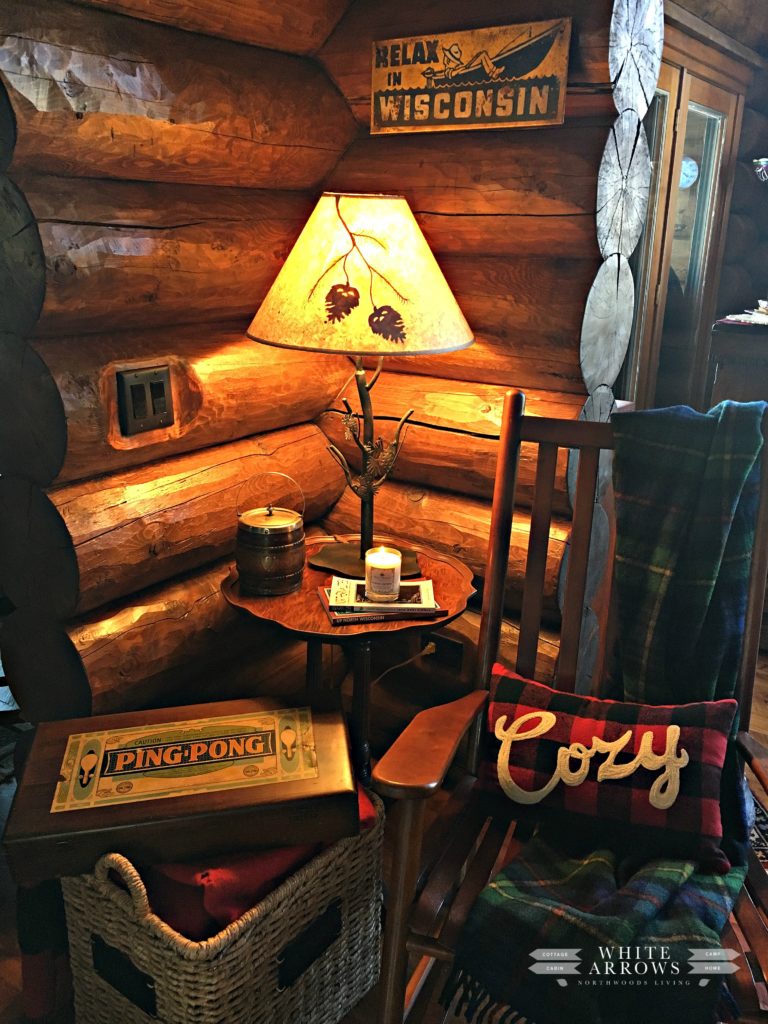 Throws and Blankets
As the days and evenings get cooler it feels so good to curl up under a cuddly blanket! Keep them over the arms of chairs and backs of couches where they can easily be pulled down onto laps to keep warm.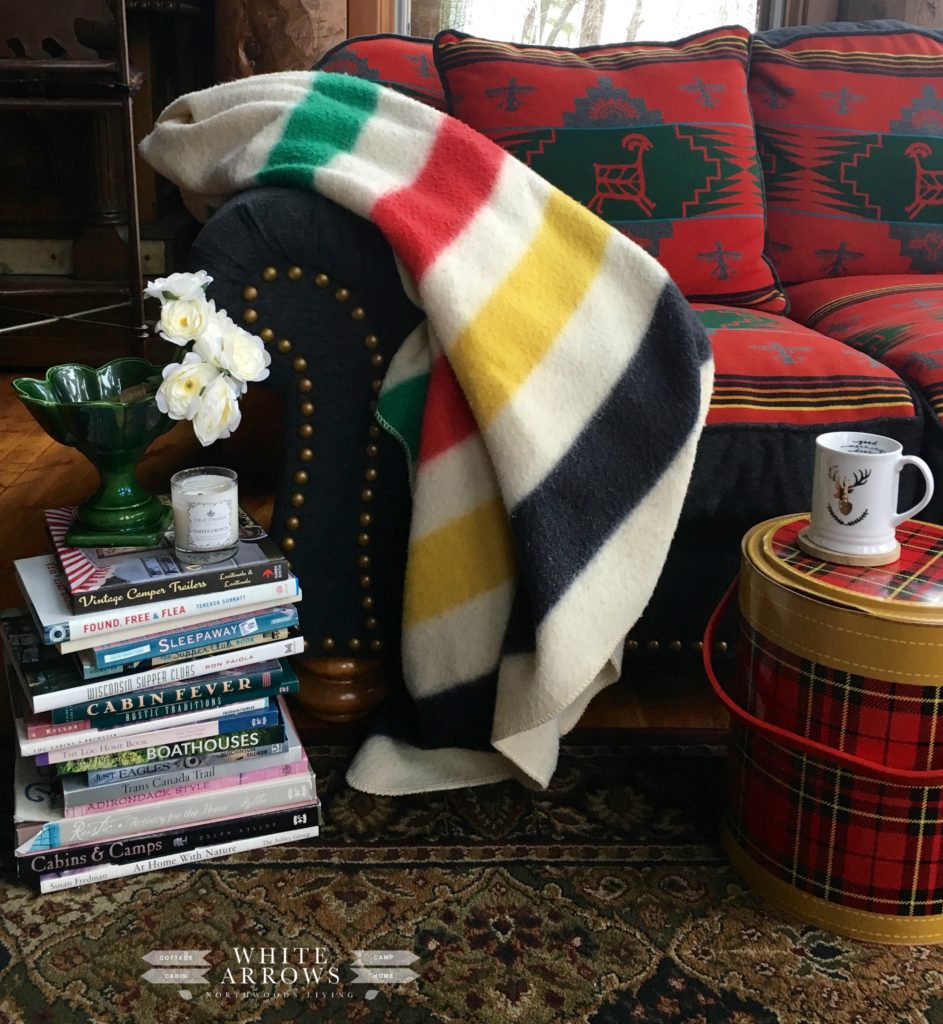 Candles
Not only is the flickering glow of a candle is comforting, but also choose a favorite scent to set the mood. A delicious aroma like this Toffee Crunch candle makes the house smell like I just baked something wonderful.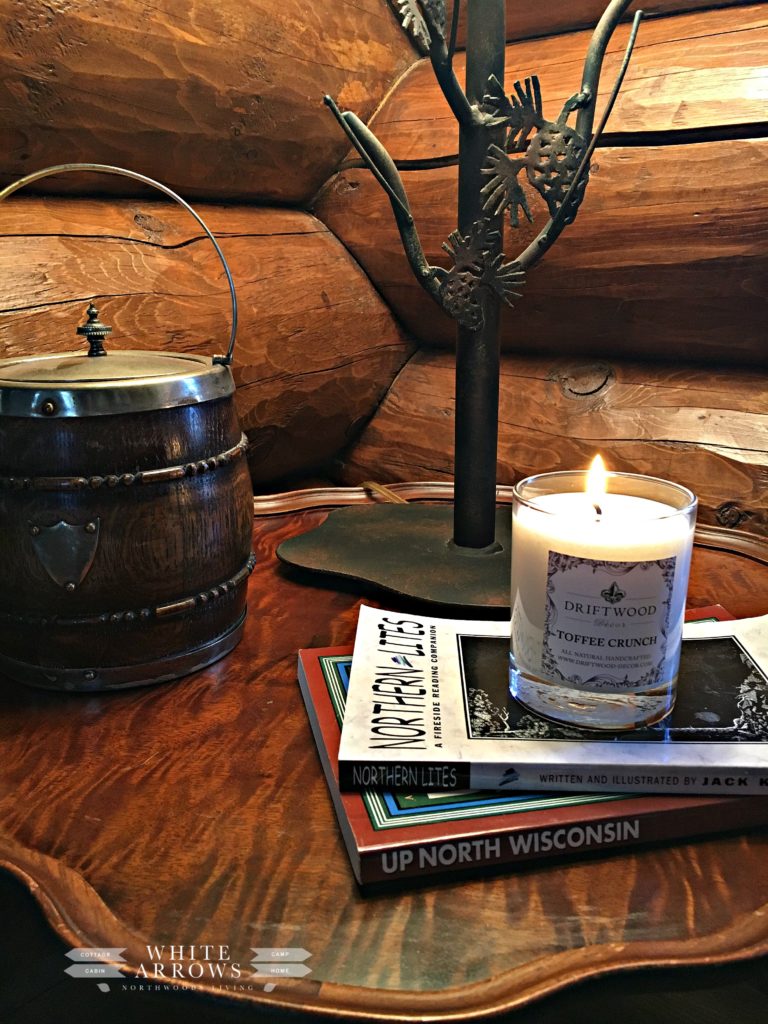 One of my favorite candles is Pine, like this Fresh Cut Pine from Northern Lights bringing the fresh outdoors inside.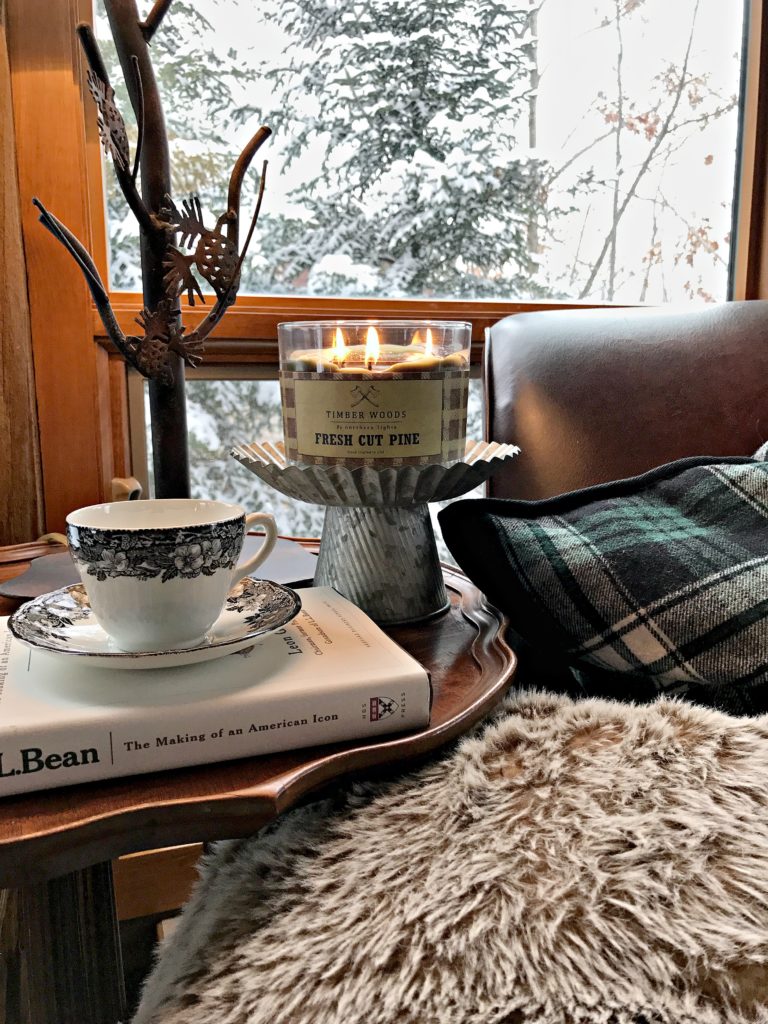 Cozy Seating Spaces
Make cozy seating areas by placing two chairs with an ottoman or table between for a game, a puzzle or intimate conversations. See ideas for styling cozy corners in this post.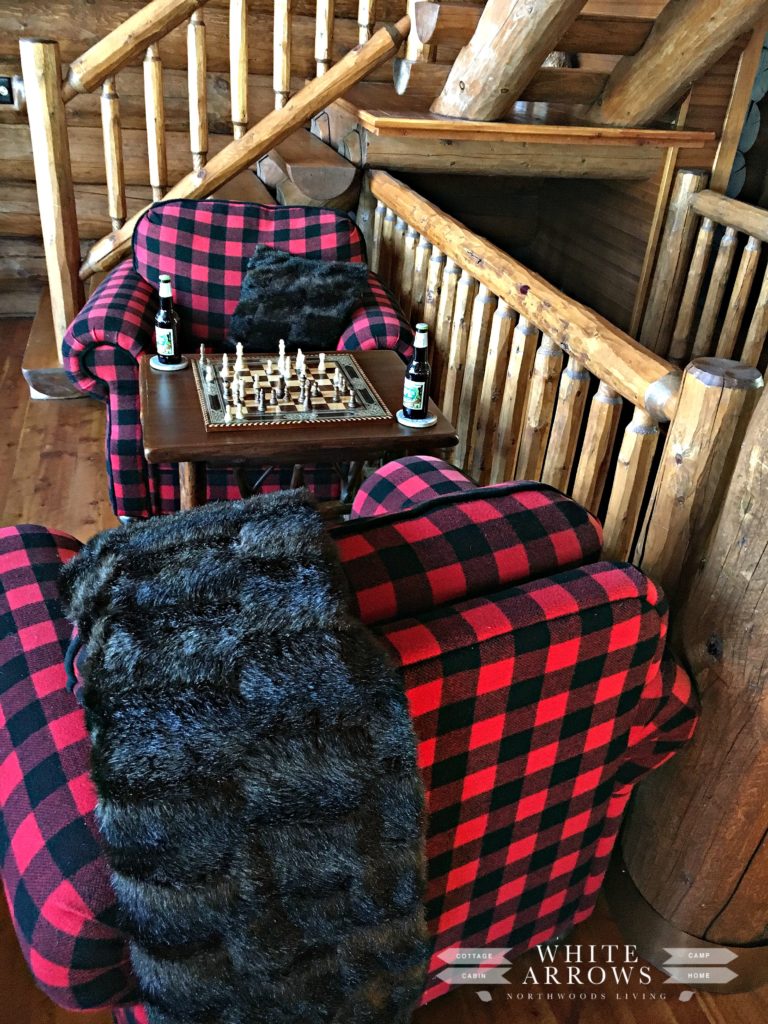 Warm Refreshments
Enjoy a drink by the fire that warms you up on the inside too. Some warm cider, a glass of baileys or hot toddy. Offer a special drink to your guests. This can be as simple as adding a slice of lemon to a glass of water, a glass of wine, a cocktail, beer or a cup of coffee/tea.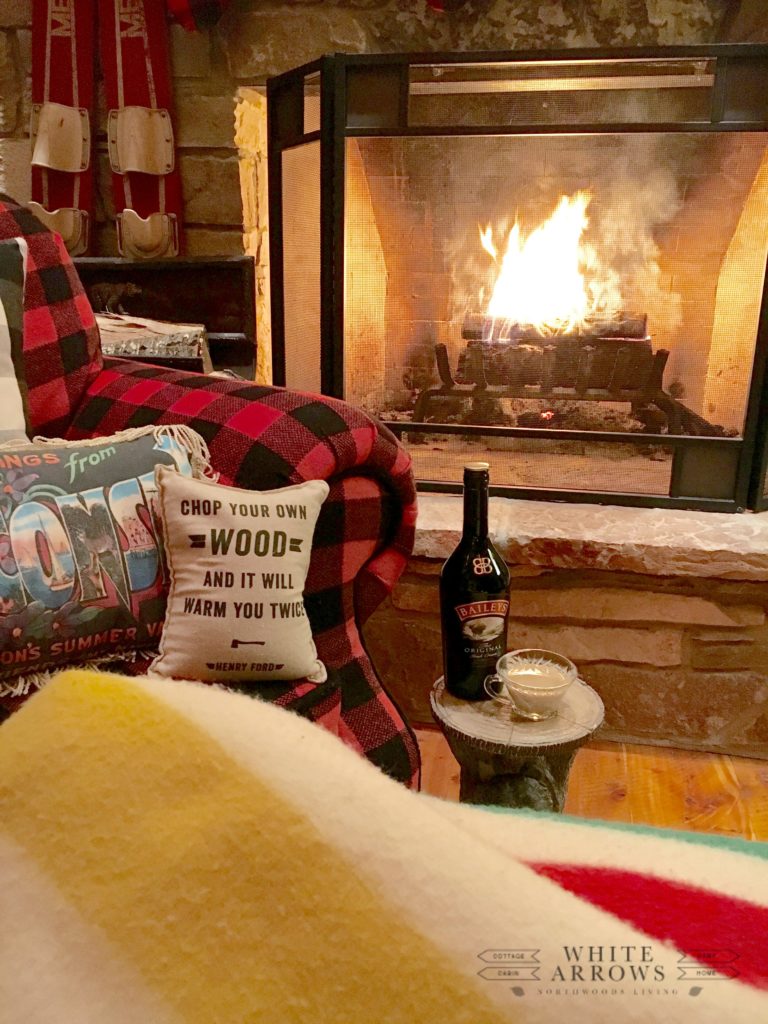 Stacks of Reading Materials
I keep stacks of magazines and coffee table books laying around. Its so relaxing and indulgent to take time to leisurly flip through the pages.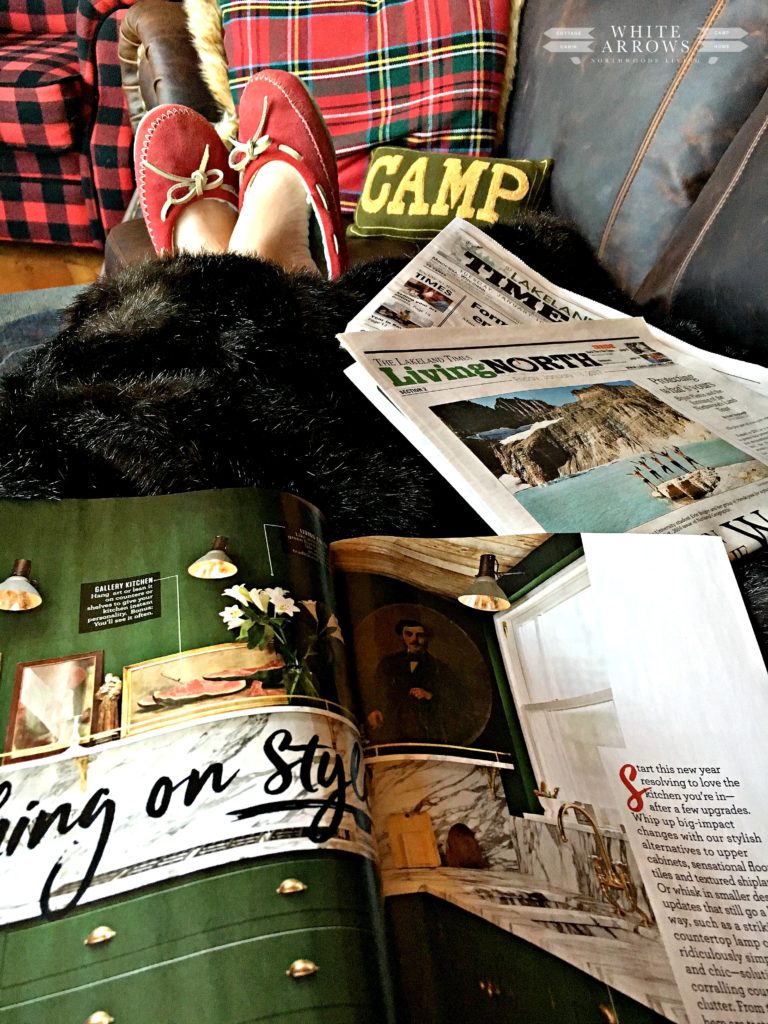 Ottomans and Footstools
Place ottomans or footstools by a chair, nothing says stay awhile more than getting to put your feet up.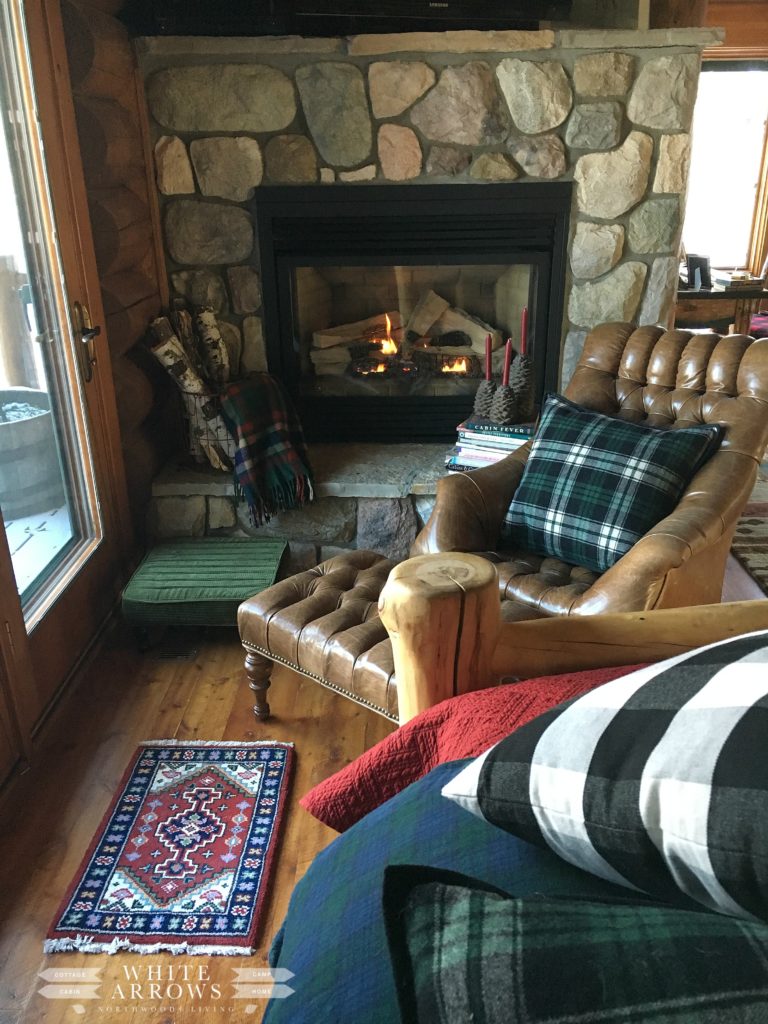 Hygee
Pronounced Hoo-ga, this Danish way of living is all about coziness and living in the moments enjoying being together and slowing down. It's about enjoying and relishing winter and all that it brings like wearing wool socks or your favorite slippers. See the bottom of my post for a few great books on Hygee.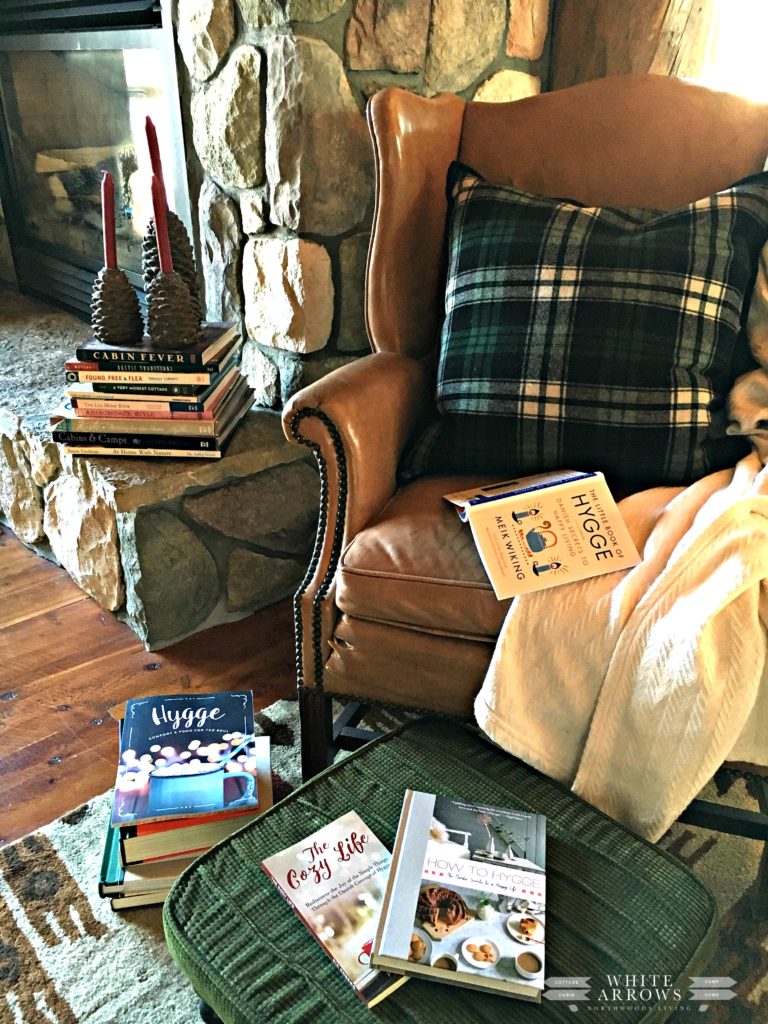 Seating Near A Fireplace
Is there anything cozier than a roaring fireplace. We keep ours going day and night beginning in late fall. The chairs near the fireplace are usually the first to be filled for the ambiance of watching the flames, hearing the crackles and feeling its warmth.

Munchies
On weekends we often have a late breakfast, which means no one is quite hungry at lunch time. A tray of munchies, some favorite snacks to nibble on in the afternoon works well to tide everyone over until dinner. It also brings everyone together gathering to visit or play games in the Great Room.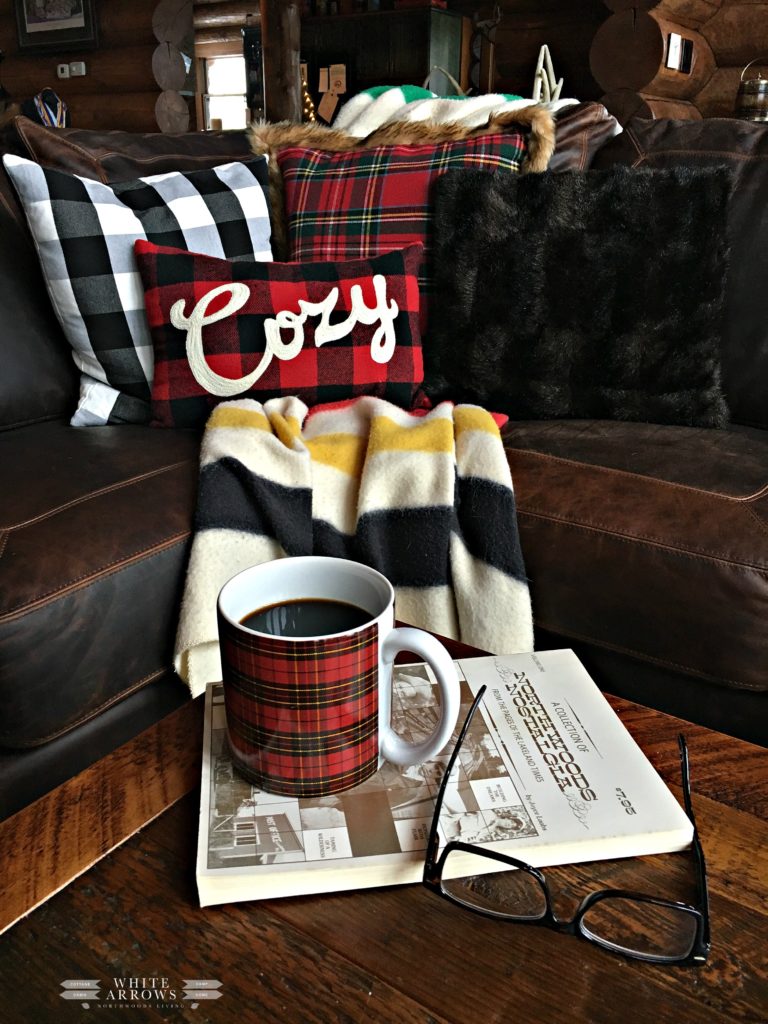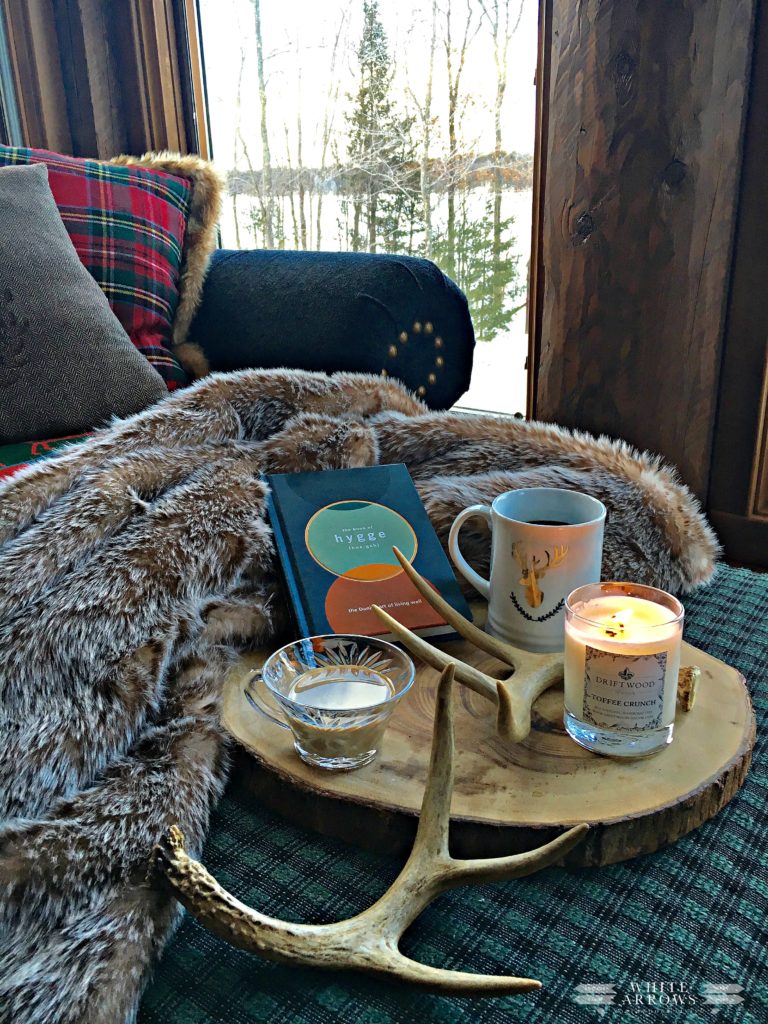 (Affiliate Links are shared for your convenience, read my full disclosure here.) 
Get the Look


Linking Up With: