Five porch decor ideas for Spring when it's still too cold for plants and flowers.
Spring looks very different across the United States. There are places, like where I grew up in Texas where wildflowers and Spring bulbs make a picture perfect season. And there are places, like The Northwoods of Wisconsin where I live now, where though temps are warming, we still have some snow and frozen lakes. The grass starting to peek through is still brown and our temperature is still too cold to have flowers and plants outside.
(Affiliate links are used for your convience. Read my full disclosure here.)
Spring Porch Decorating Ideas
Even with the in between weather, (two days ago it was sunny and in the 60s, yesterday it snowed) I am anxious to spruce up the front porch and give it touches of Spring. Here are some of my ideas for a pretty Spring porch before you can have flowers and plants outside. Here are five ideas.
Lanterns
Instead of setting a pot of flowers on my garden stool I will use lanterns. There are so many pretty styles of lanterns. I love these woven ones I found at Roughing It In Style. I used them this past Fall on my dining room table and am loving them for Early Spring on the porch. I just add a battery tea light inside.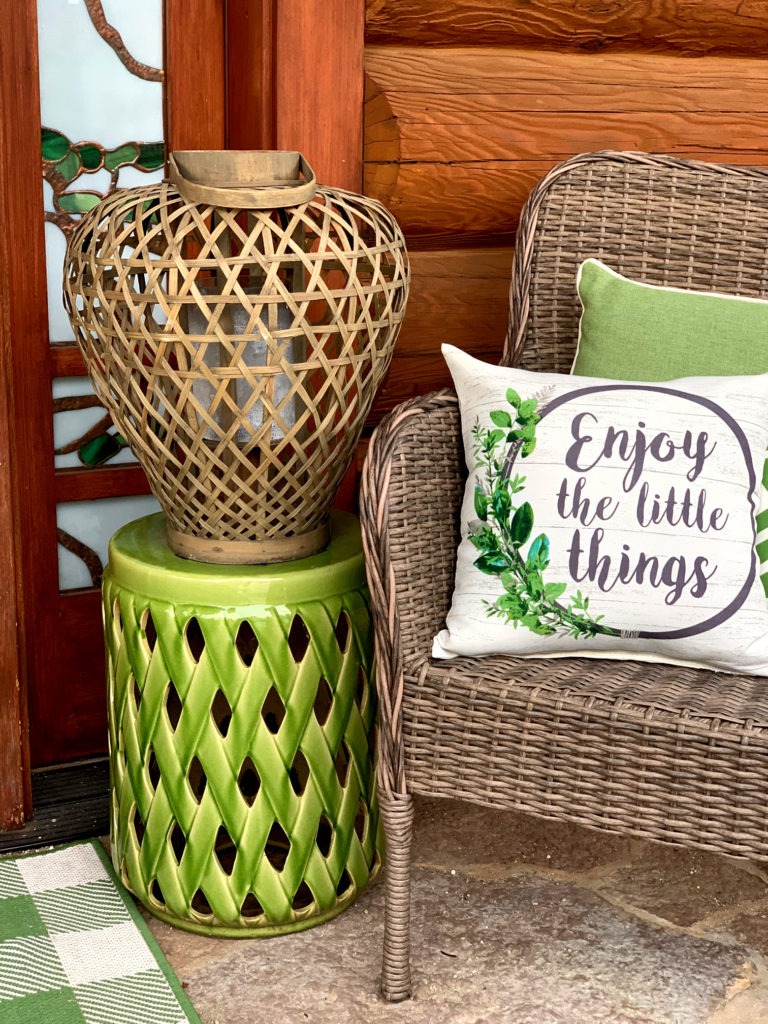 I used these white wooden lanterns from Walmart last Spring. I loved their chippy look and rope handles. They have a battery operated candle inside.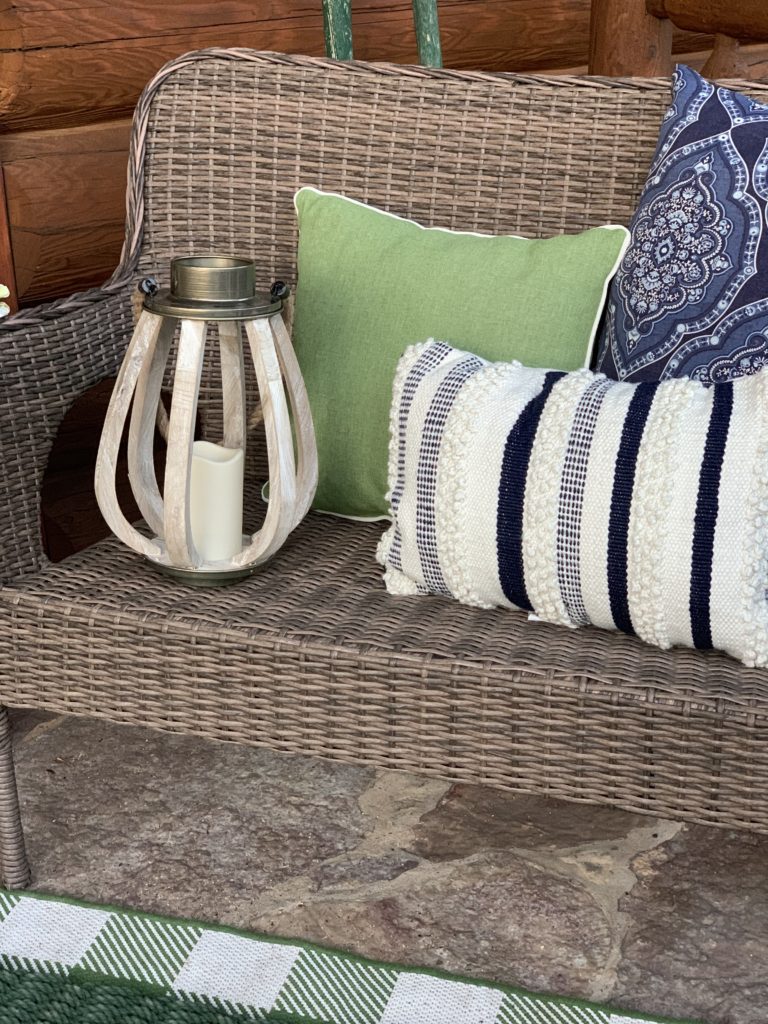 Get the Look


Faux Plants and Flowers
Two years ago I used faux succulents in McCoy pots and tulips from Hobby Lobby to brighten up the porch in early Spring.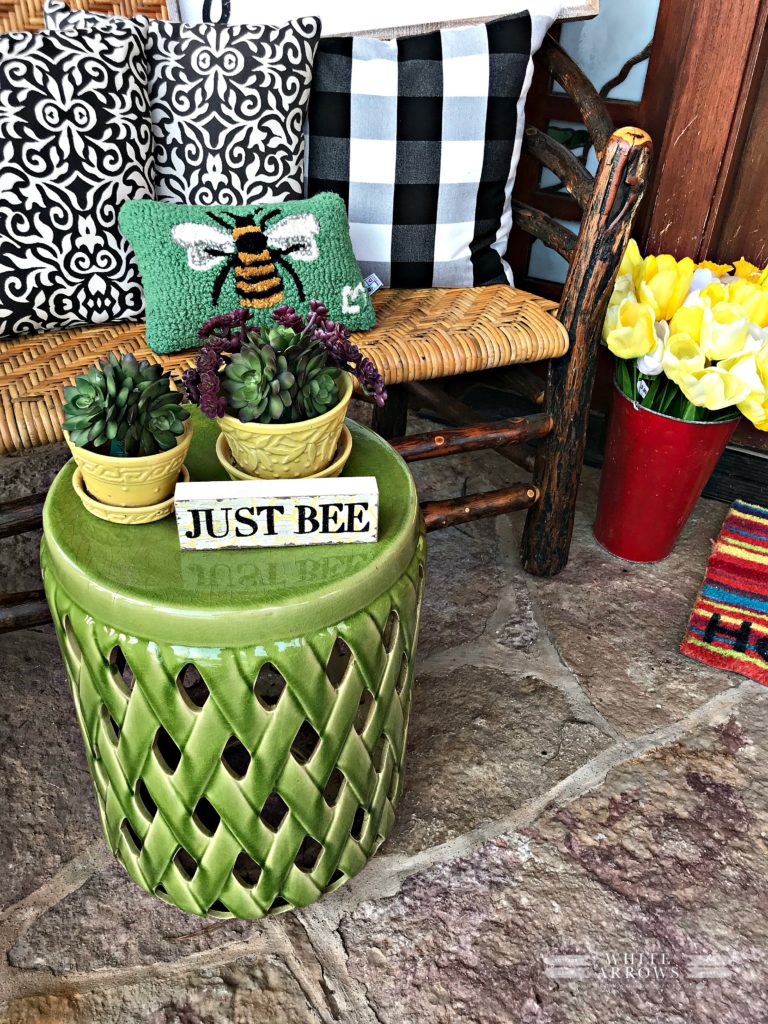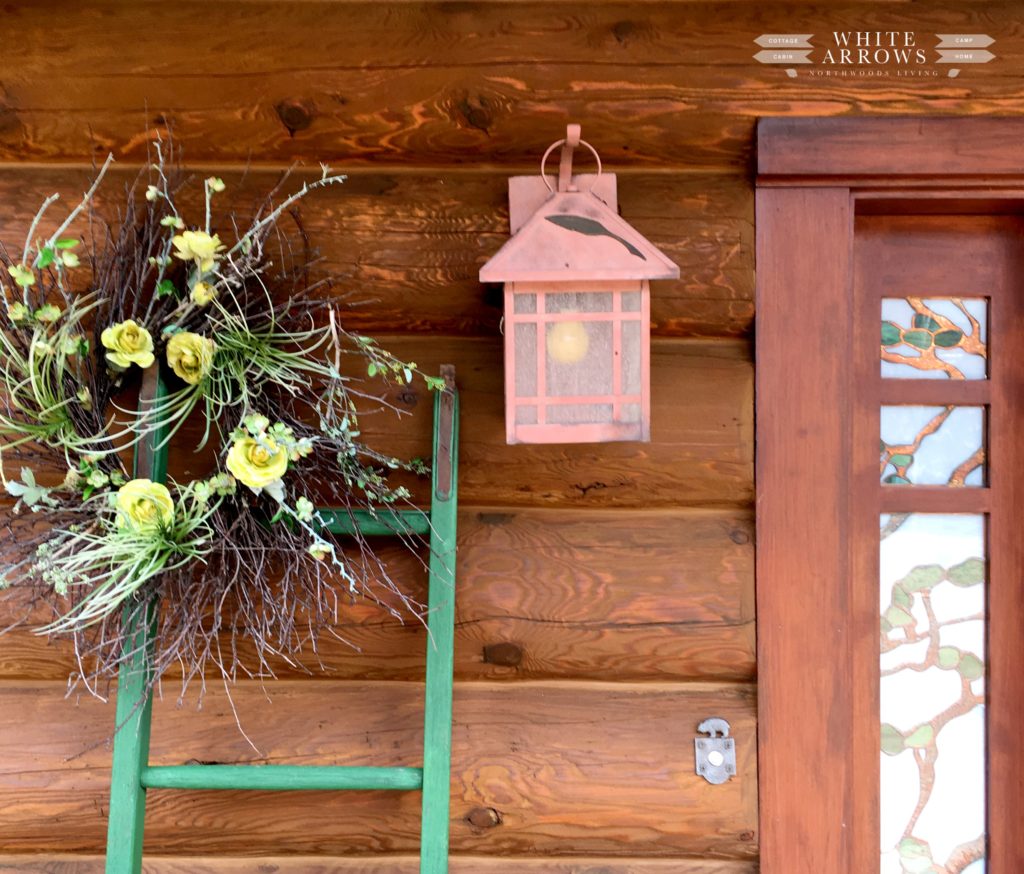 Get the Look


Doormats
Doormats can send a message, bring in color or help pull together the theme of your decor.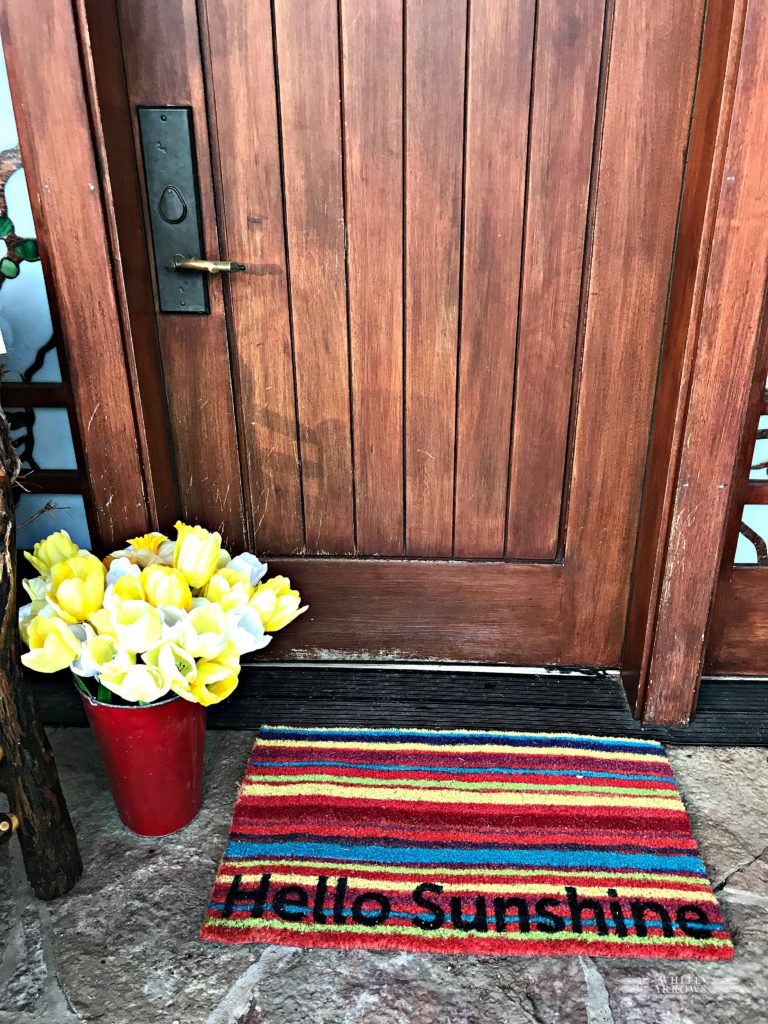 I like layering rugs, using a bigger one below and a smaller one on top.

My favorite rugs are from Cape Cod Doormats. They come in so many colors (like my hunter green one below), sizes and patterns and are perfect in every season. They hold their woven shape and keep their color. They are so durable and beautiful.

Get the Look


Vintage Treasures
A couple years ago I brought together several favorite vintage pieces to be the focal point of our Spring porch. My chippy green ladder, rusty blue watering can and green metal picnic basket added the color I wanted after a white winter. A few faux flower sprigs and a bright twiggy wreath added to the mix.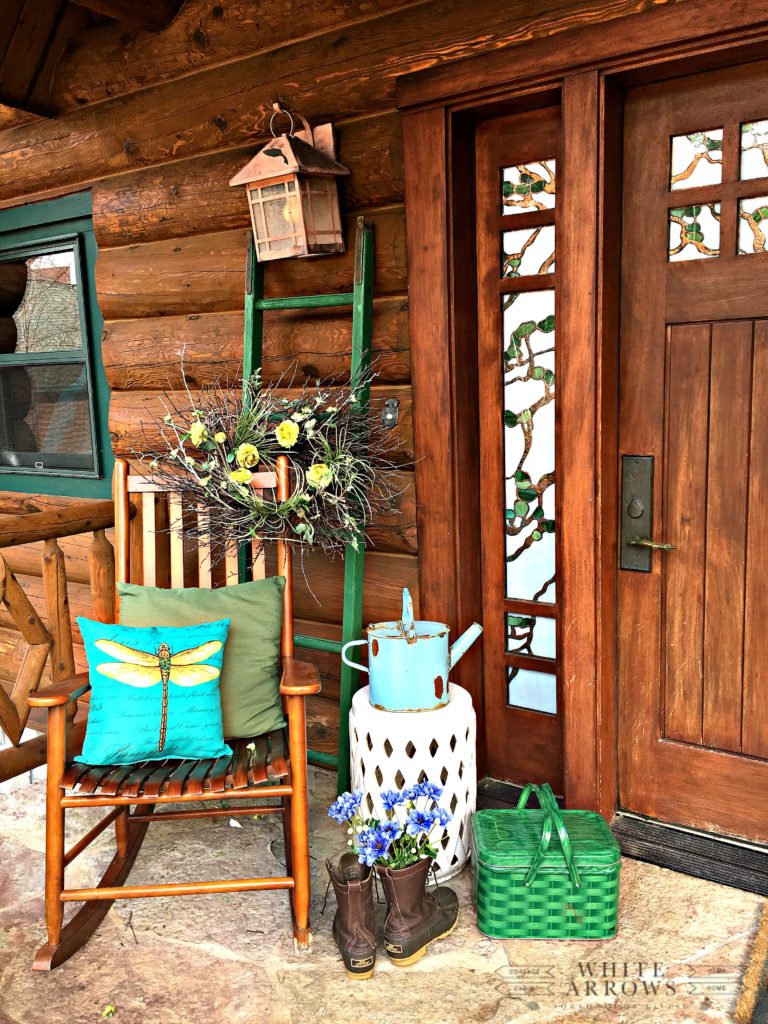 Old oars make great decor for our lake house. I love to use them on the porch for the height they bring. I really love this oar for the number 7 on it because we have seven people in our family. One of my sons made the star wreath out of branches from our woods. I love the whimsy of this birds nest wreath.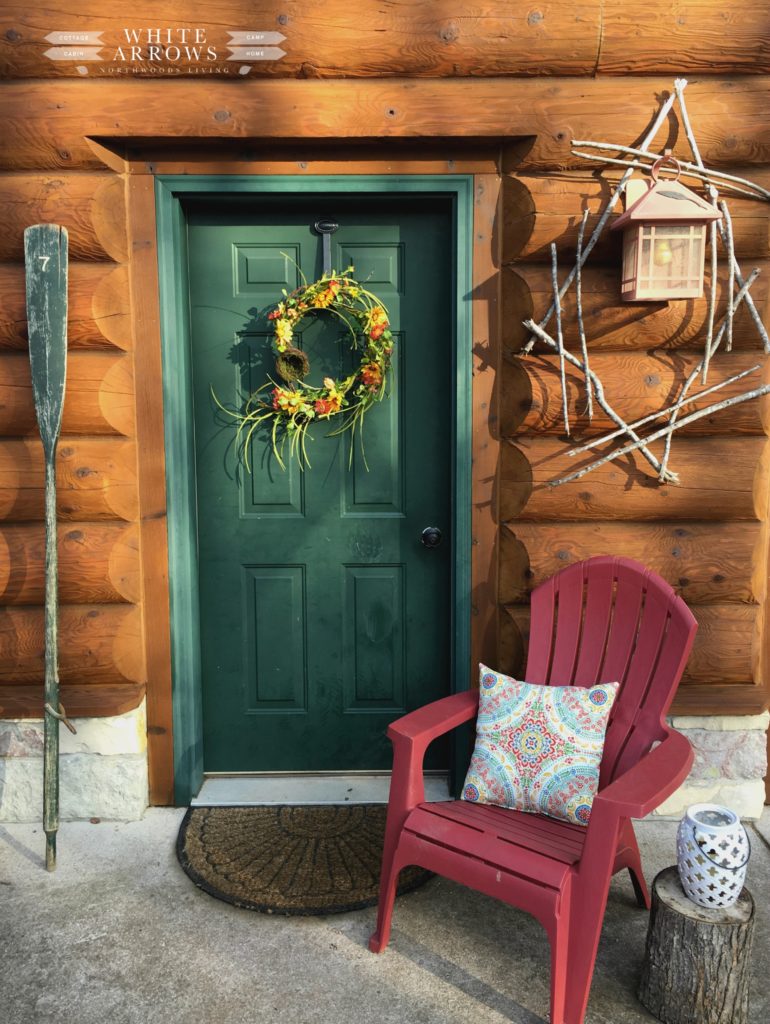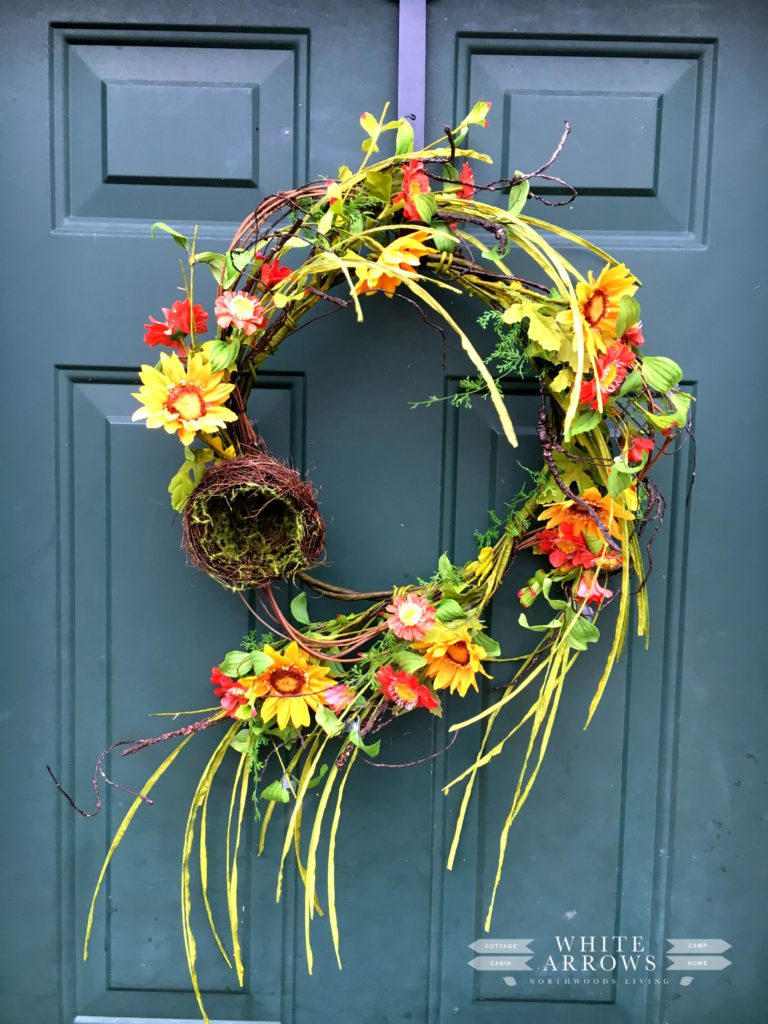 Pillows
Adding color with outdoor throw pillows can make a big impact on a porch refresh for Spring.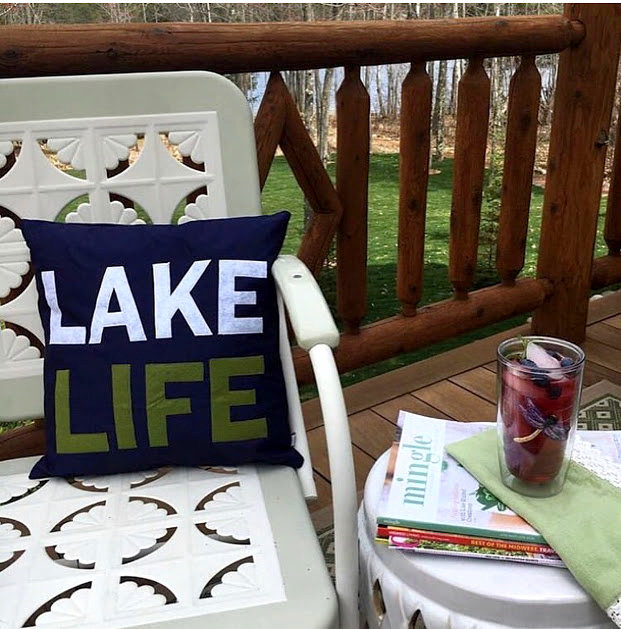 Get the Look


Watch My You Tube Video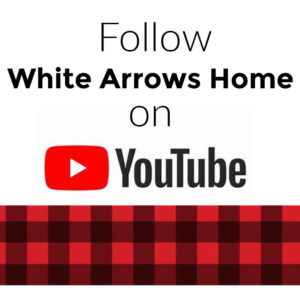 FOLLOW WHITE ARROWS HOME


Instagram ~ Facebook ~ Pinterest ~ Twitter ~ YouTube