The addition of two simple ingredients, almond and butterscotch chips make these crowd pleasing pancakes taste like warm sugar cookies.
Pancakes are one of our favorite foods. Saturday's leisurely breakfast usually always includes pancakes. Pancakes even make a delicious option for Breakfast for Dinner. Does your family ever have breakfast for dinner? It's a great way to shake things up when you need a quick, fun and crowd pleasing evening meal!
(Affiliate links are used for your convience. Read my full disclosure here.)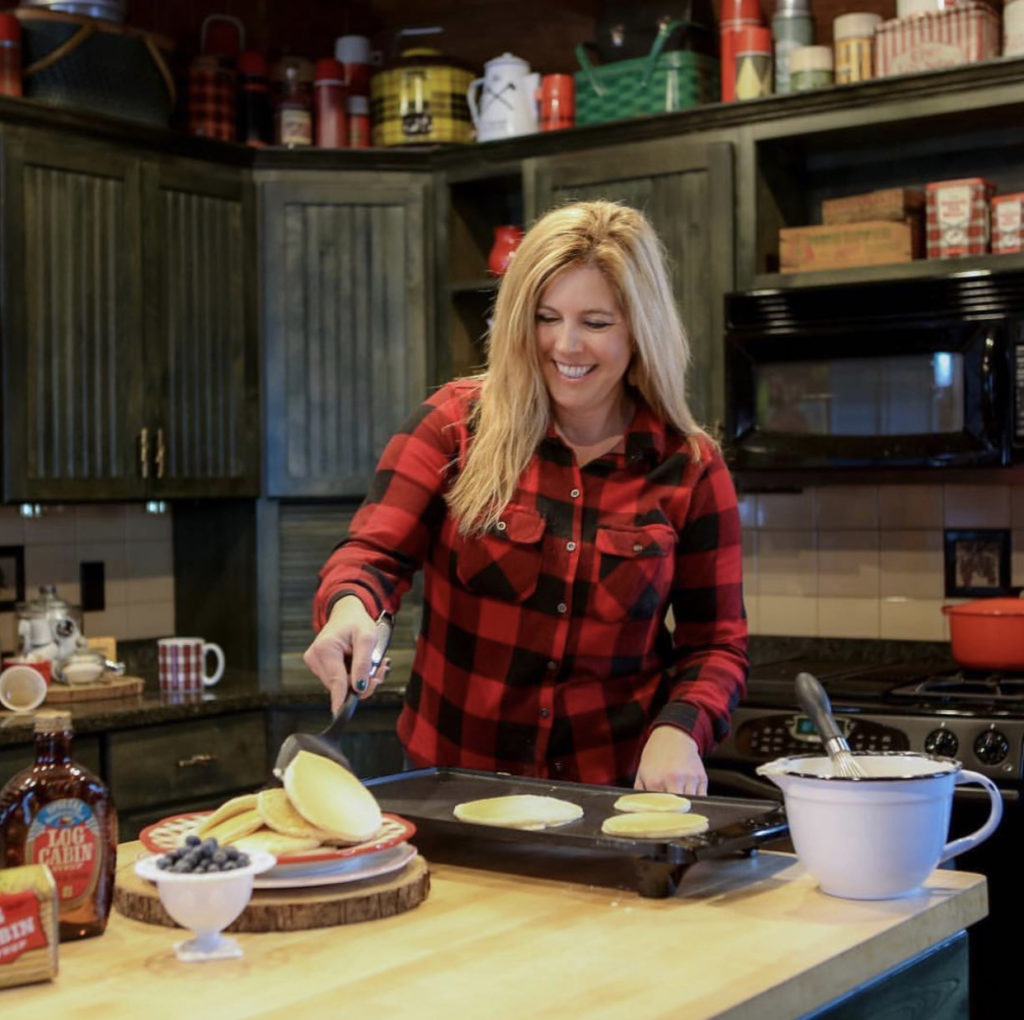 Some of our favorite family recipes come from my friend Carolyn. She shared these "secret ingredients" with us and these pancakes became a favorite.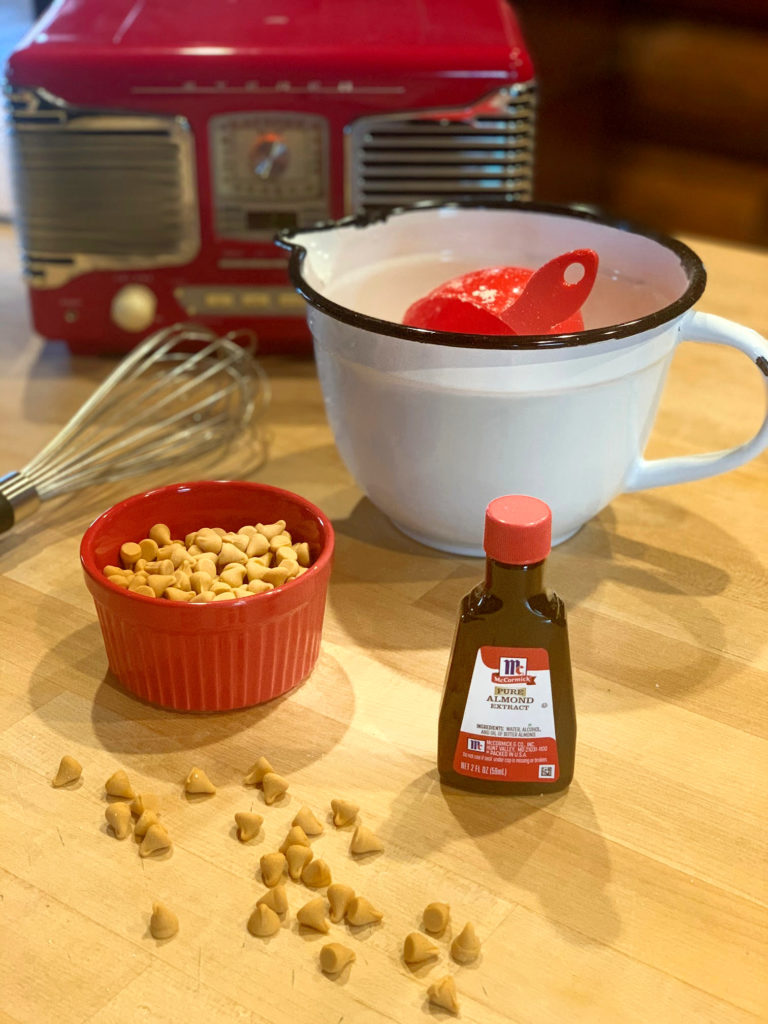 Chocolate chips, mini M&Ms and blueberry are frequent favorite pancake ingredients at our house. And now butterscotch almond are always requested too.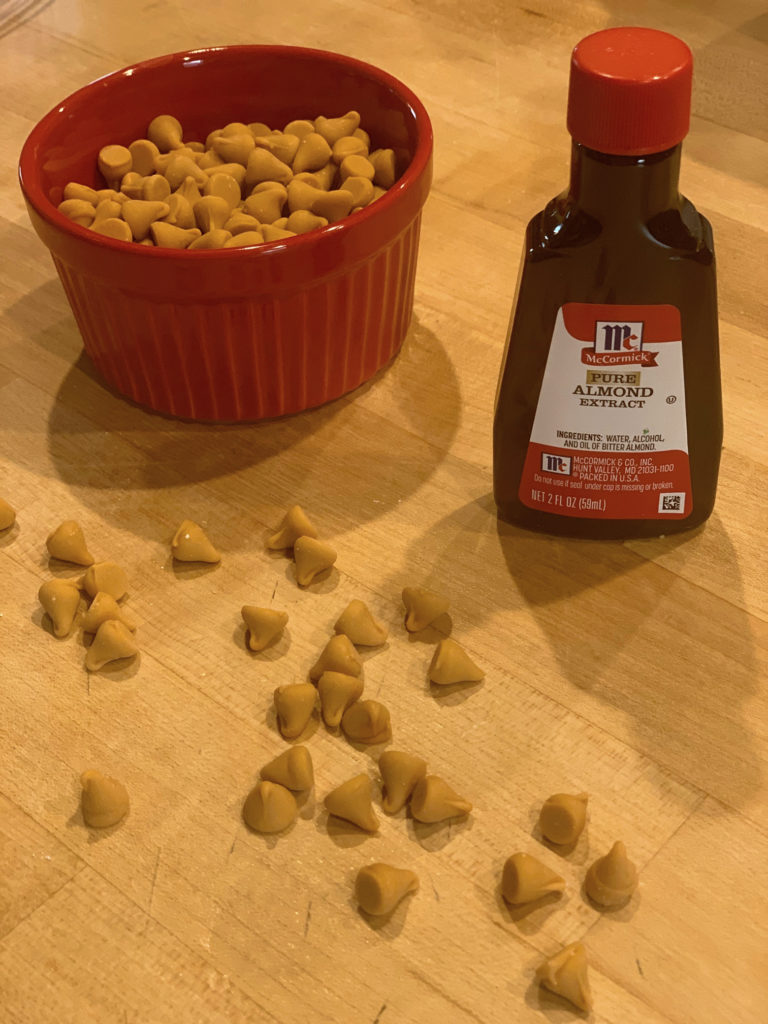 Adding butterscotch chips to our Pancake mix…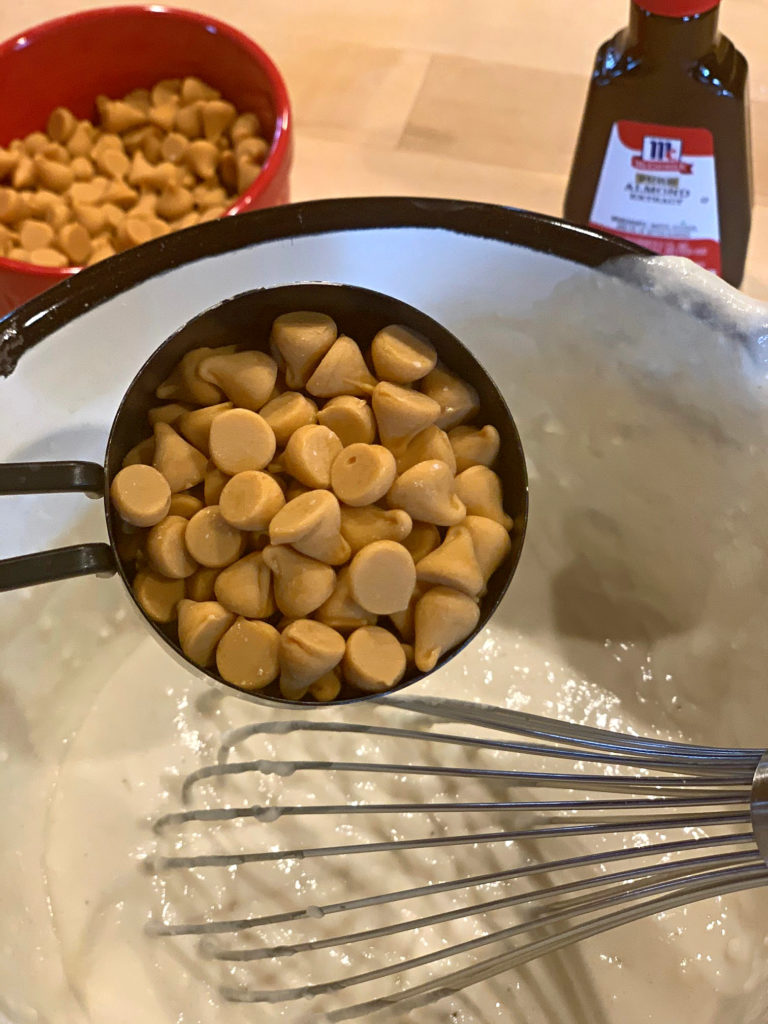 … and a few dashes of Almond extract make these pancakes taste like a sugar cookie.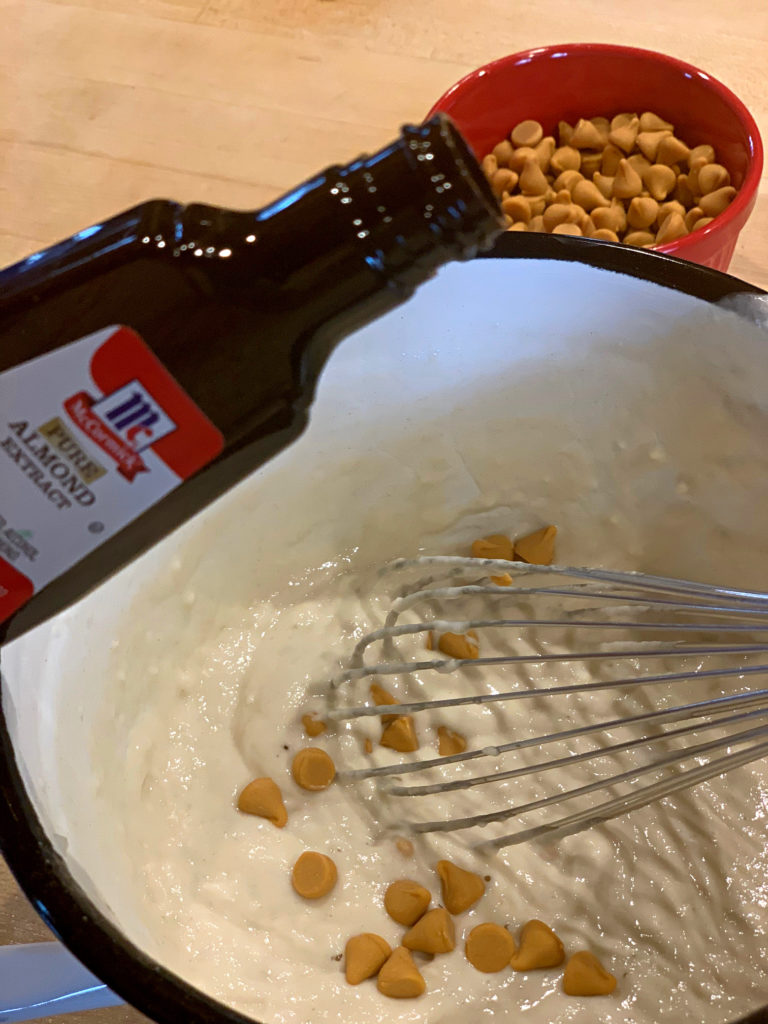 Some day I want a new stove with a griddle on top, but for now I use an electric griddle to make lots of pancakes at once.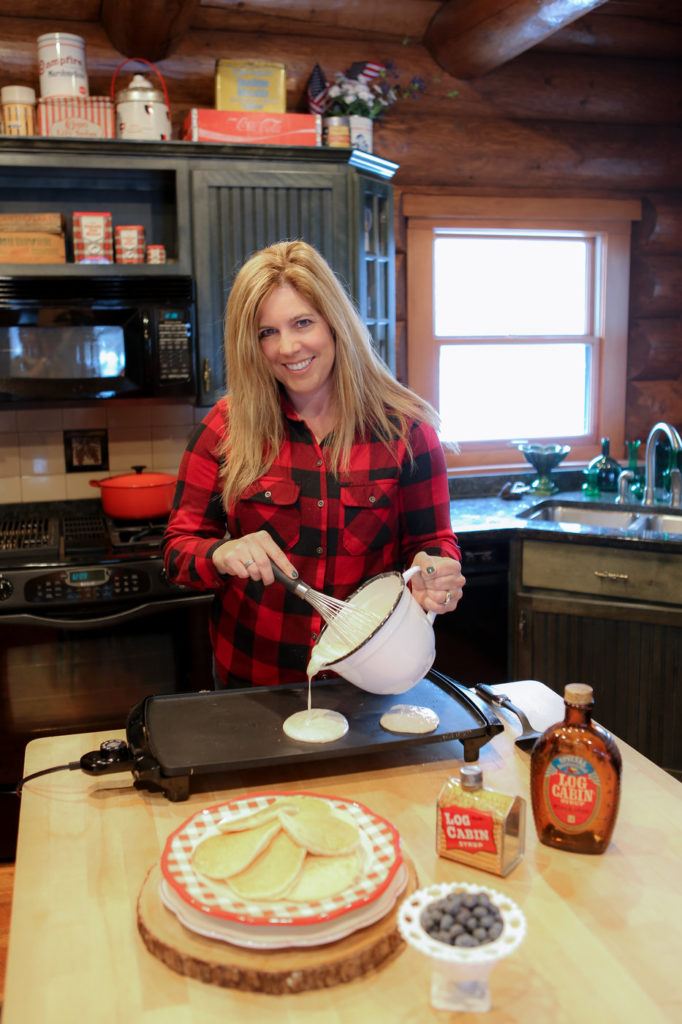 The first time my youngest tasted these butterscotch almond pancakes he said, "these are life changing!"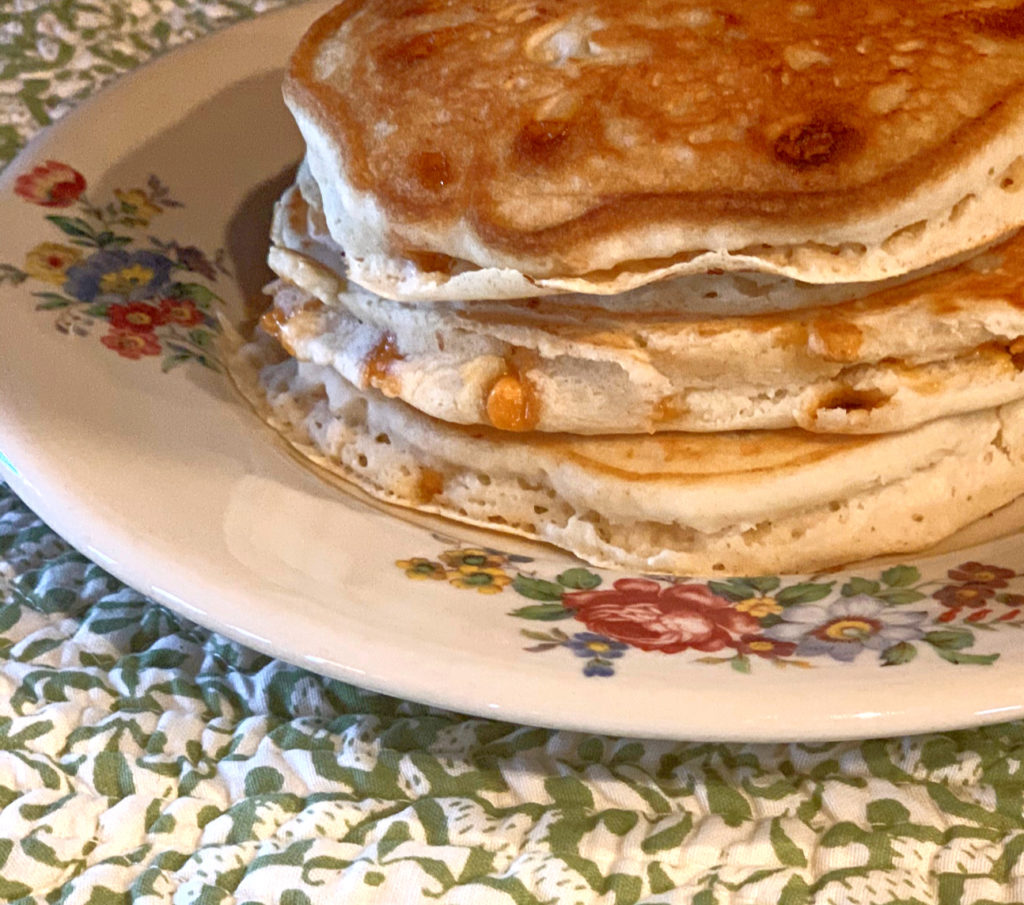 Our affection for pancakes, my love for vintage finds and our log cabin home make collecting old log cabin syrup containers a fun treasure hunt!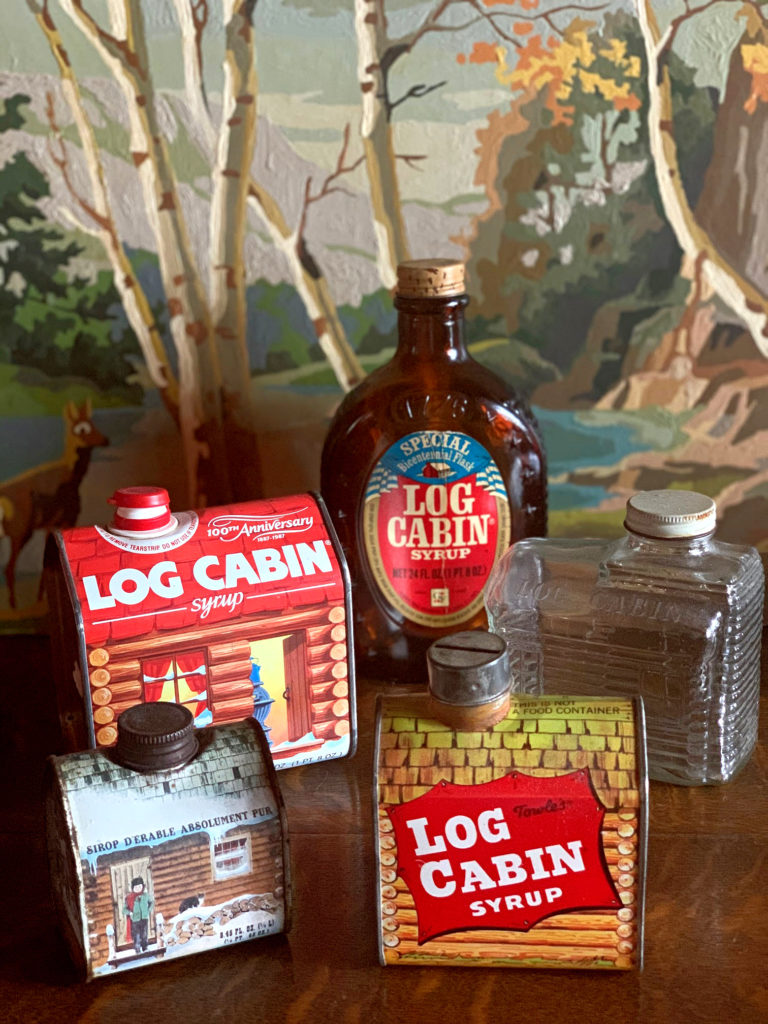 I knew instantly my family would love this butterscotch almond recipe because butterscotch malts are their absolute favorite milkshakes. What are your family's favorite kind of pancakes?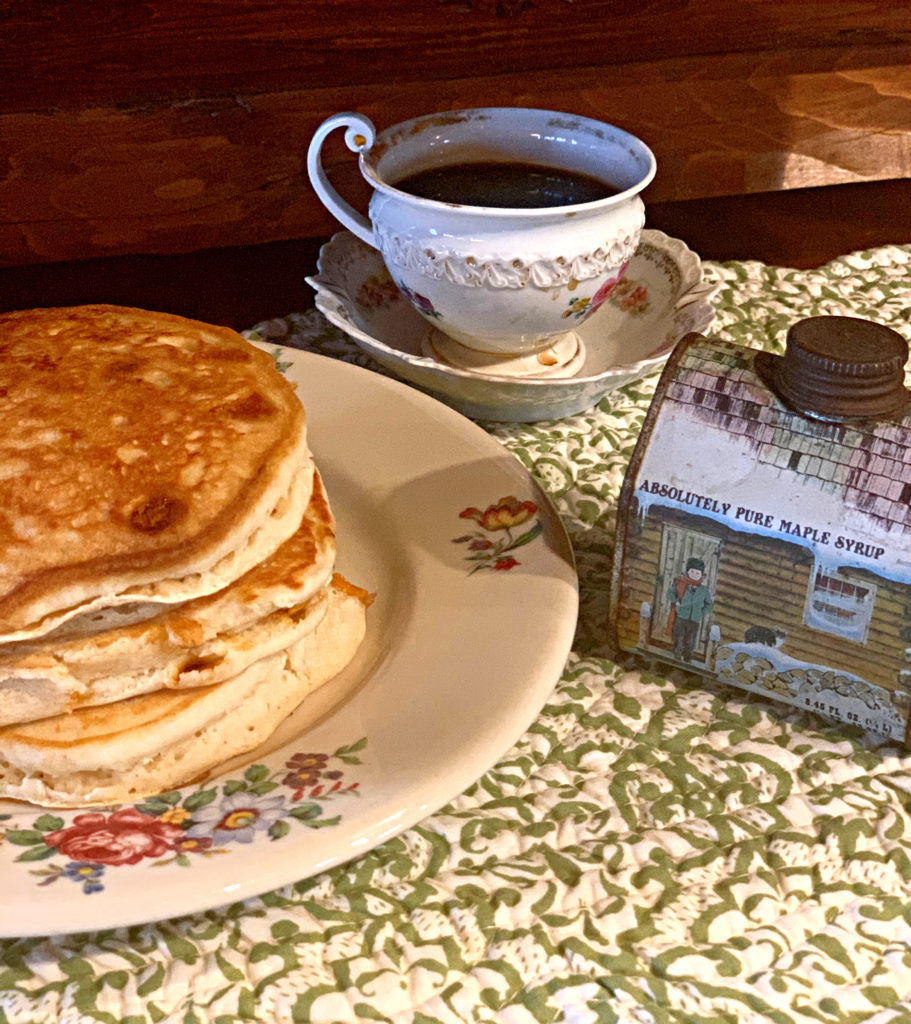 Tools


Batter Bowls


Pancake Stands


Watch My Video on You Tube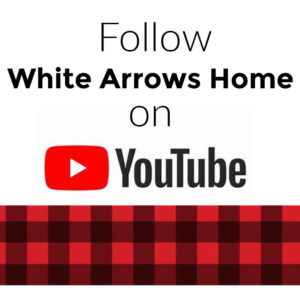 FOLLOW WHITE ARROWS HOME


Instagram ~ Facebook ~ Pinterest ~ Twitter ~ YouTube