I got to check another item off my bucket list when I became a vendor at The Duluth Junk Hunt this year.
My girlfriends and I love to hit the local flea markets, antique shops and hit the road looking for new shops to find treasures. For many years we shopped The Duluth Junk Hunt.
Sometimes we made it an overnight getaway to the fun city of Duluth enjoying the restaurants, shopping The Hunt and having lots of fun girl time. You can read about our adventures in this post.
Other times we have made it a quick day event, heading out for the three hour drive from Minocqua to Duluth early in the morning. Then we would shop The Hunt all day and drive home that evening. It all depended on everyone's family and work schedules.
All the while shopping I'd been dreaming of having my own booth someday!
Last year circumstances closed The Junk Hunt as the country was in quarantine. And in the midst of that White Arrows Home the Shop opened!
When The Junk Hunt announced that it was going to have it's Spring show we decided it would be a great time to try out being a vendor.
Diana (my Shopkeep), Genea (my bookkeeper) and I had so much fun dreaming and planning for what to take and how we wanted to set up the booth. We also spent a lot of time thinking out the logistics.
We were so happy with how everything turned out and wouldn't change a thing!
I'm excited to share this post as part of the Thrifting with the Gals blog hop!
Thrifting with the Gals
Each Wednesday on Instagram my friends Kim, Ann, Stacy, Rachel and I share on our stories antique shops and thrift stores we are exploring. We live in different states across the country and have so much fun sharing our local shops and finds with our followers.
Weekly we welcome a guest host too. We are so excited that Laurie of Vinyetetc joined us on the blog hop this month and joined us on Instagram stories too.
At the bottom of this post you can find links to all the gals tours.
The Thrifting Gals live all across the country. Rachel in North Carolina, Stacy in New Jersey, Ann in Vermont and Maine and Kim in Washington.
I live in The Northwoods of Wisconsin and love exploring the Midwest and places like Duluth were The Junk Hunt takes place.
This year was so much fun being a vendor. My other girlfriends did come shop still too and it was so fun to see them.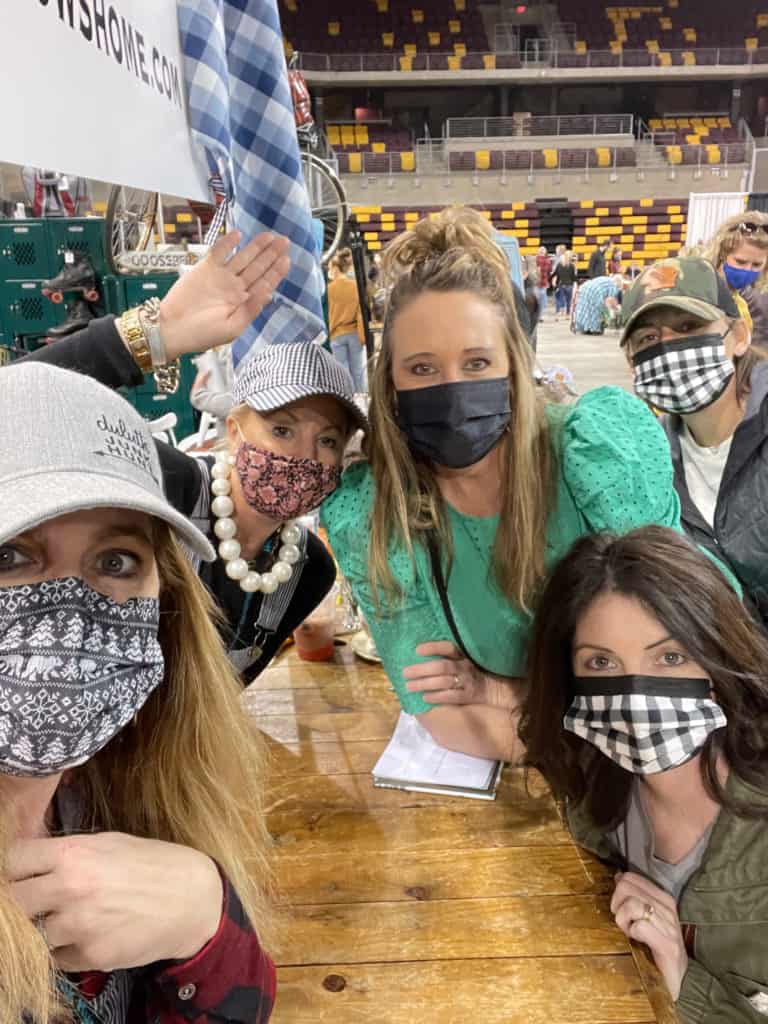 Our Booth
We had a choice between a single, double or triple booth space. We decided to go with the double so had to work with.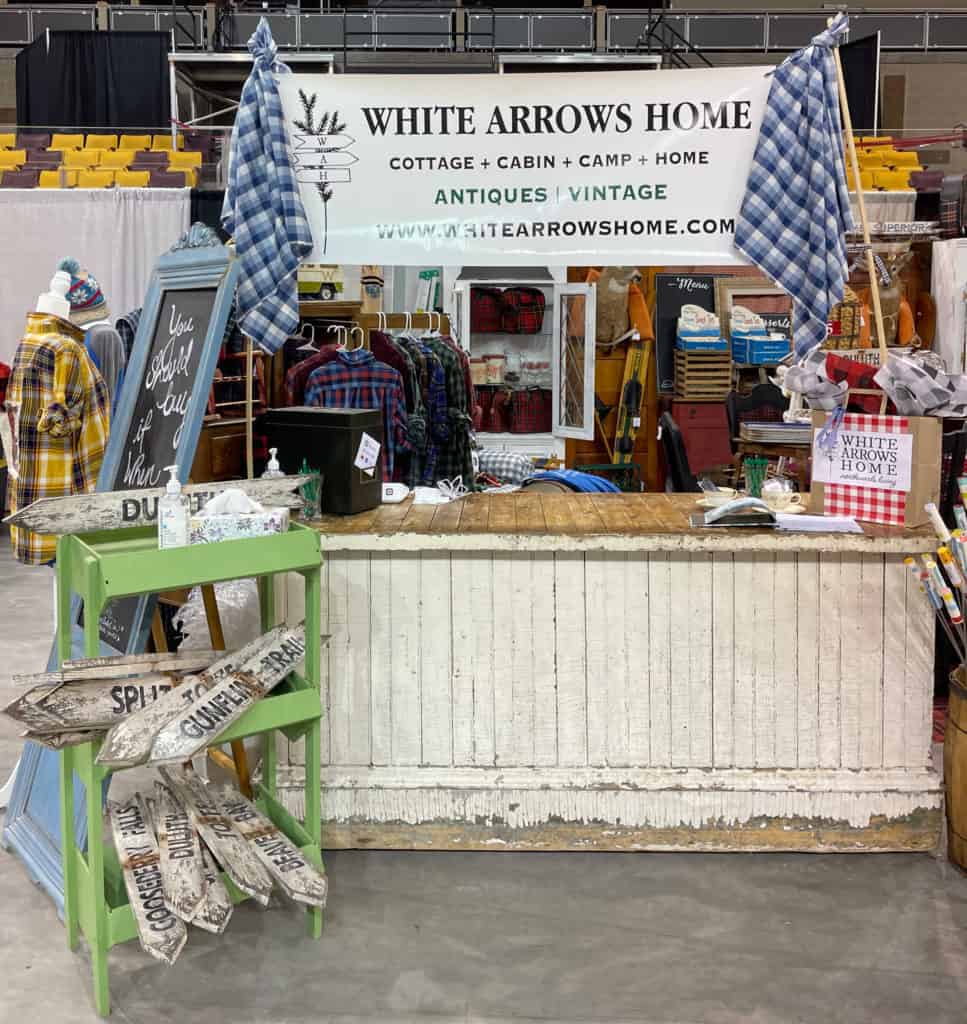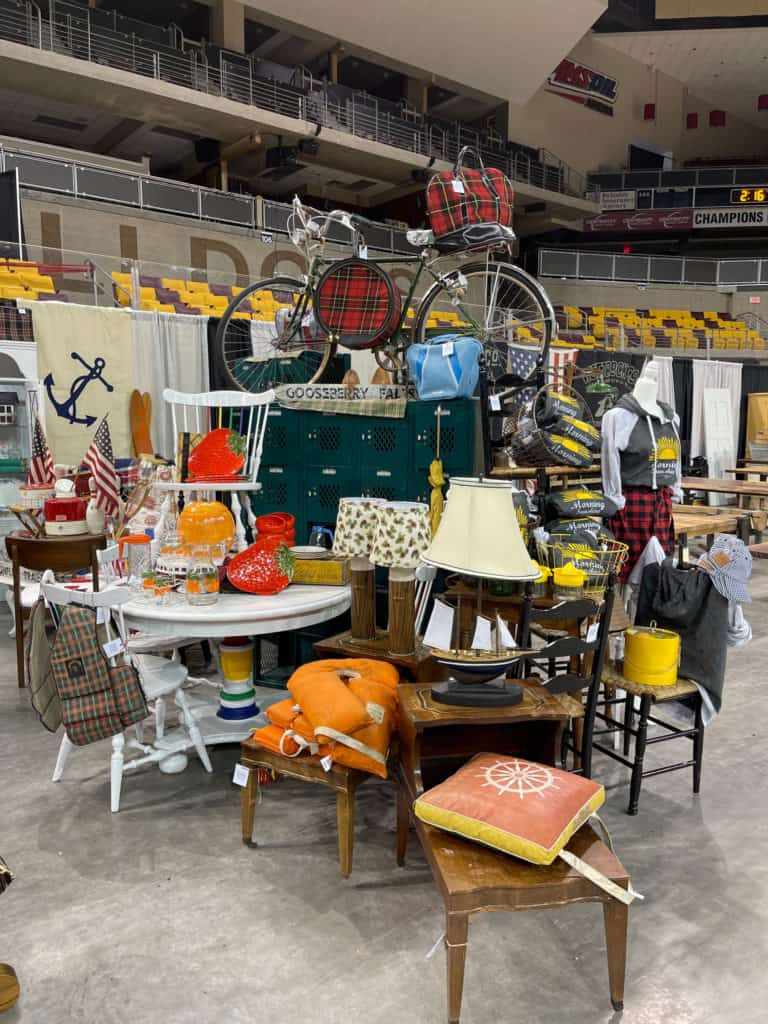 The Hunt was Thursday night for early birds. Then Friday and Saturday.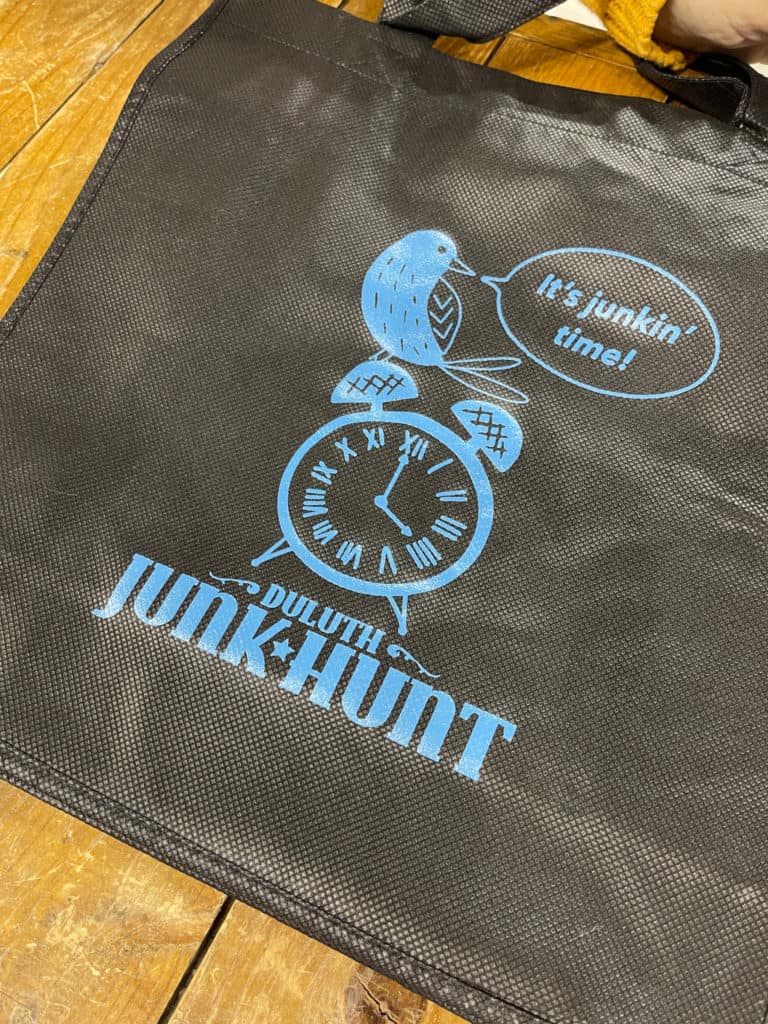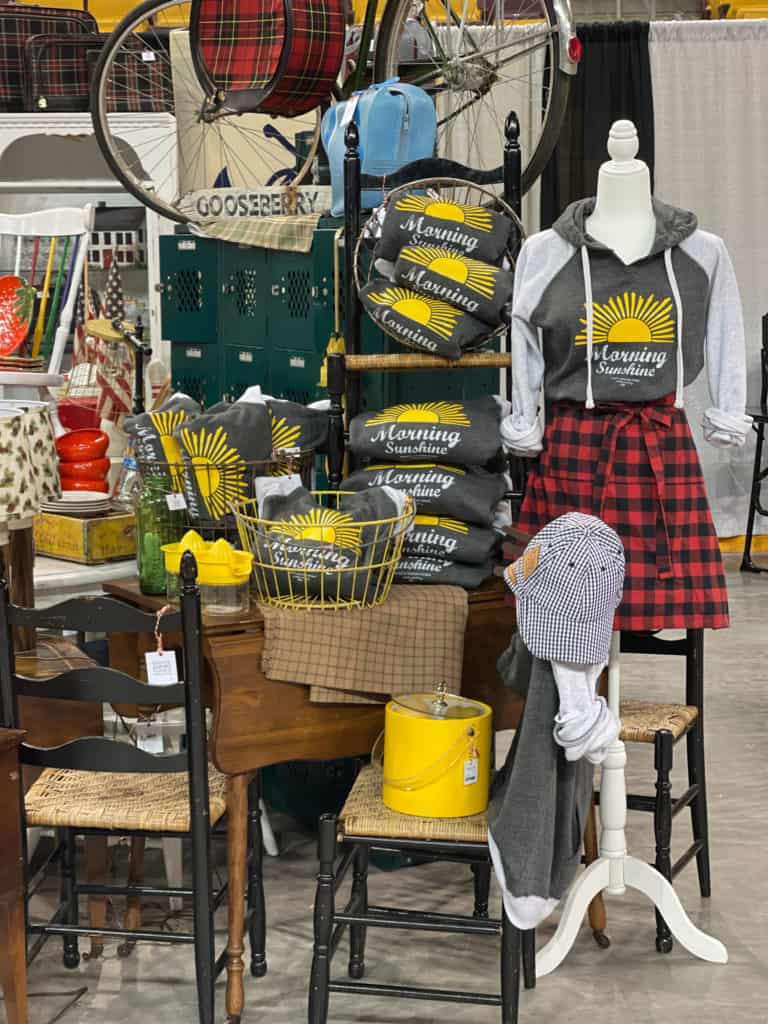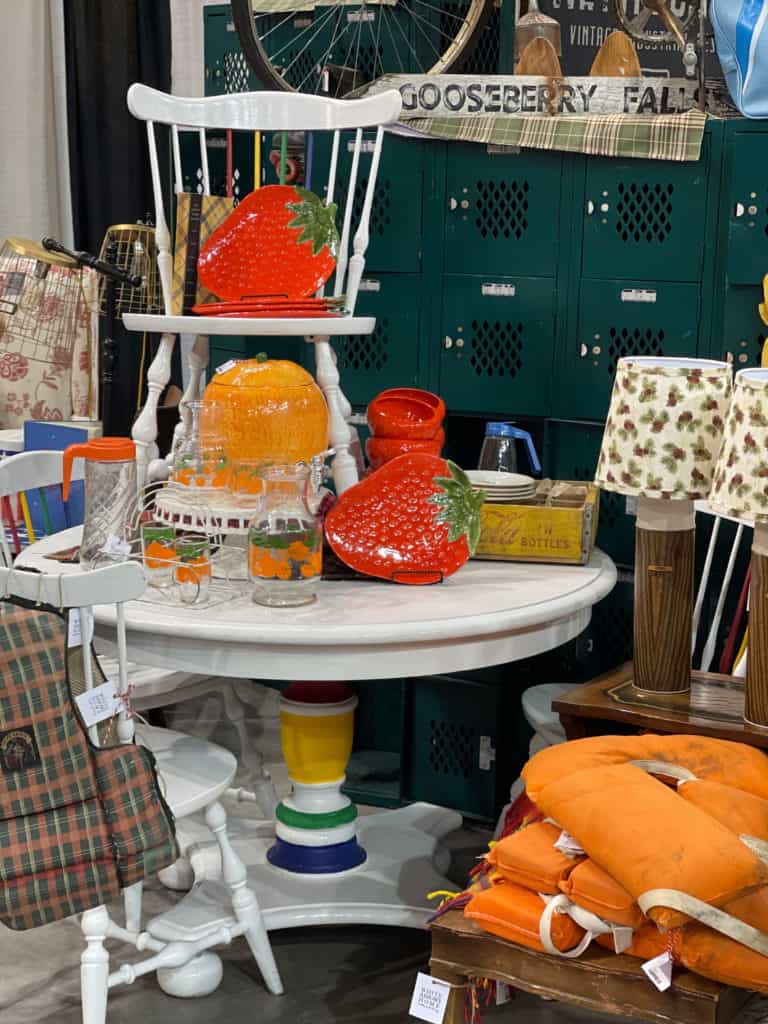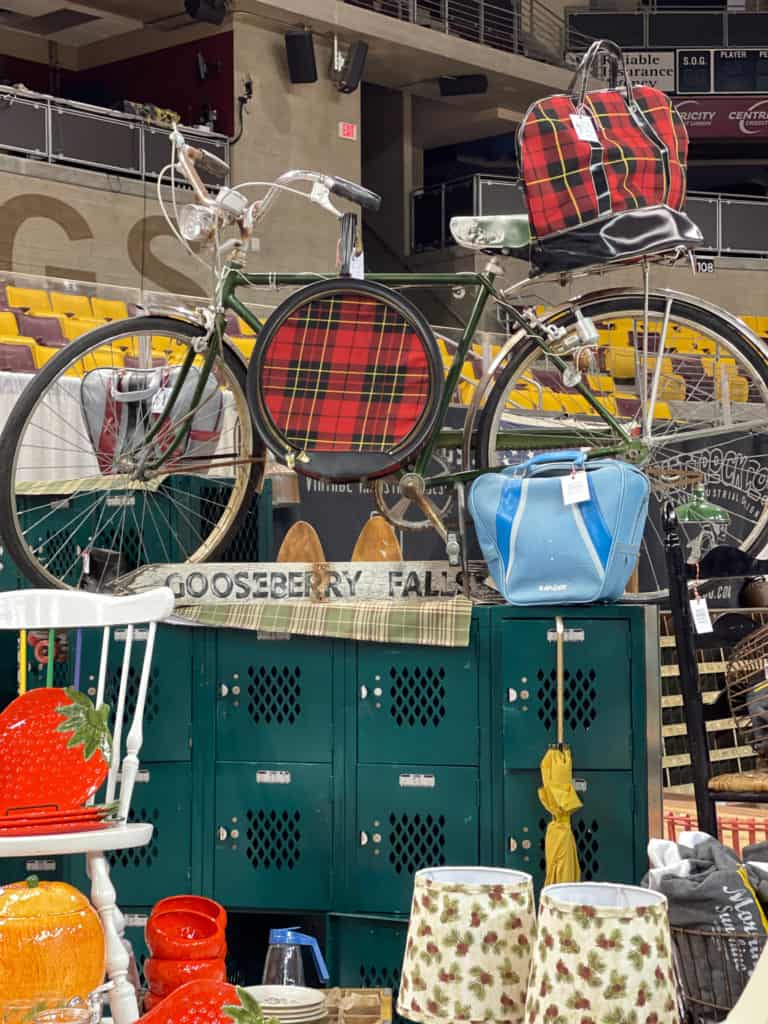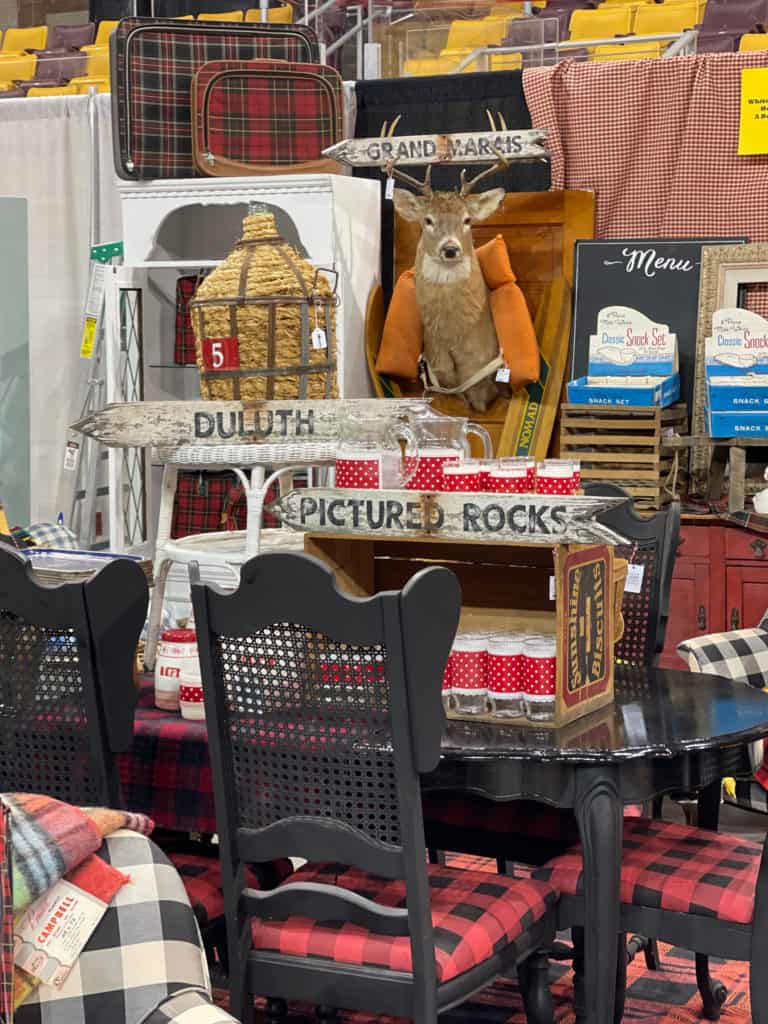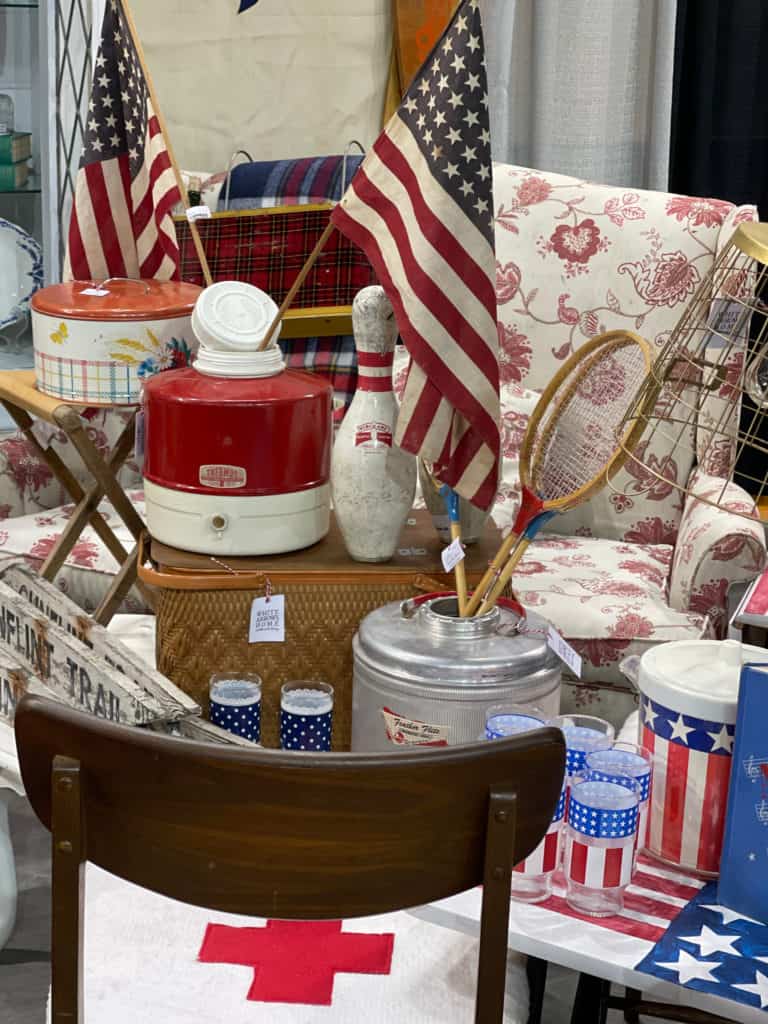 I don't think we stopped smiling the whole weekend! Emily (who runs The Hunt) is amazing! She had so much great communication beforehand. She would walk by and check on us all the time. There were Junk Hunts to help us unload, load and help customers and they were FABULOUS!!!!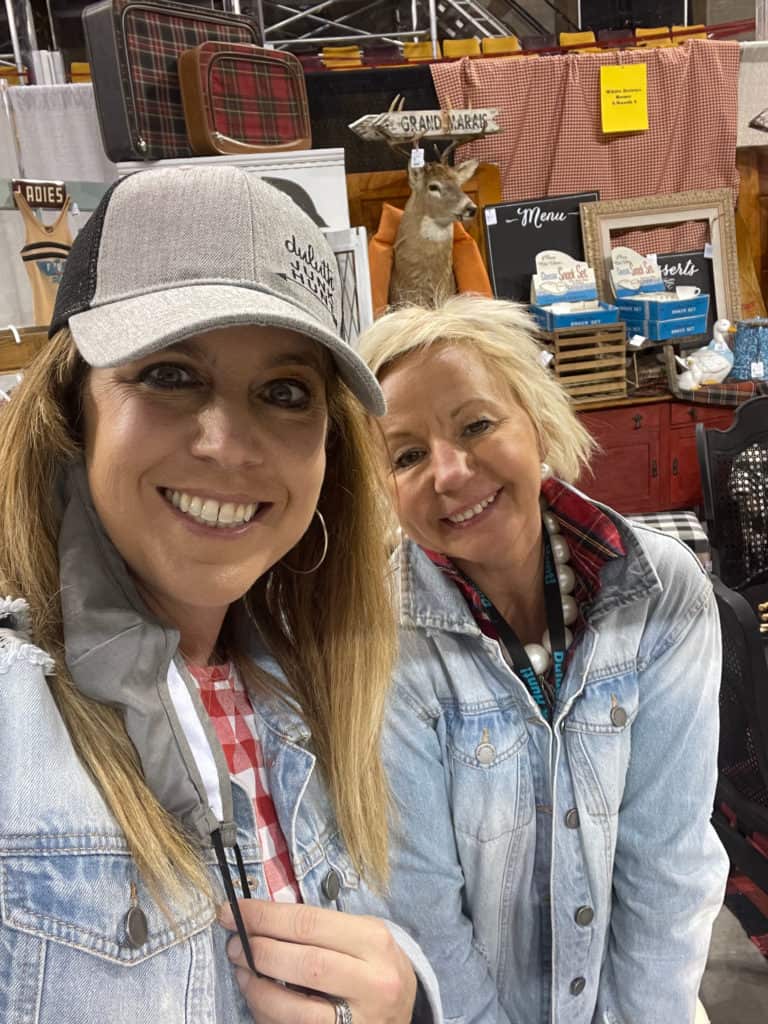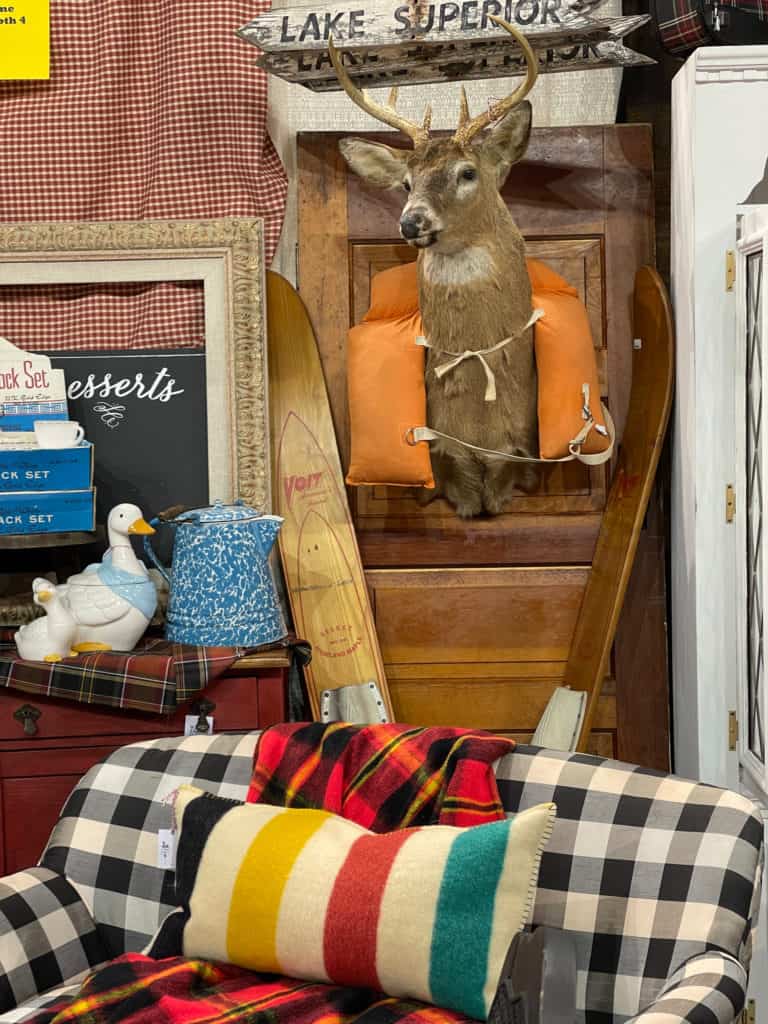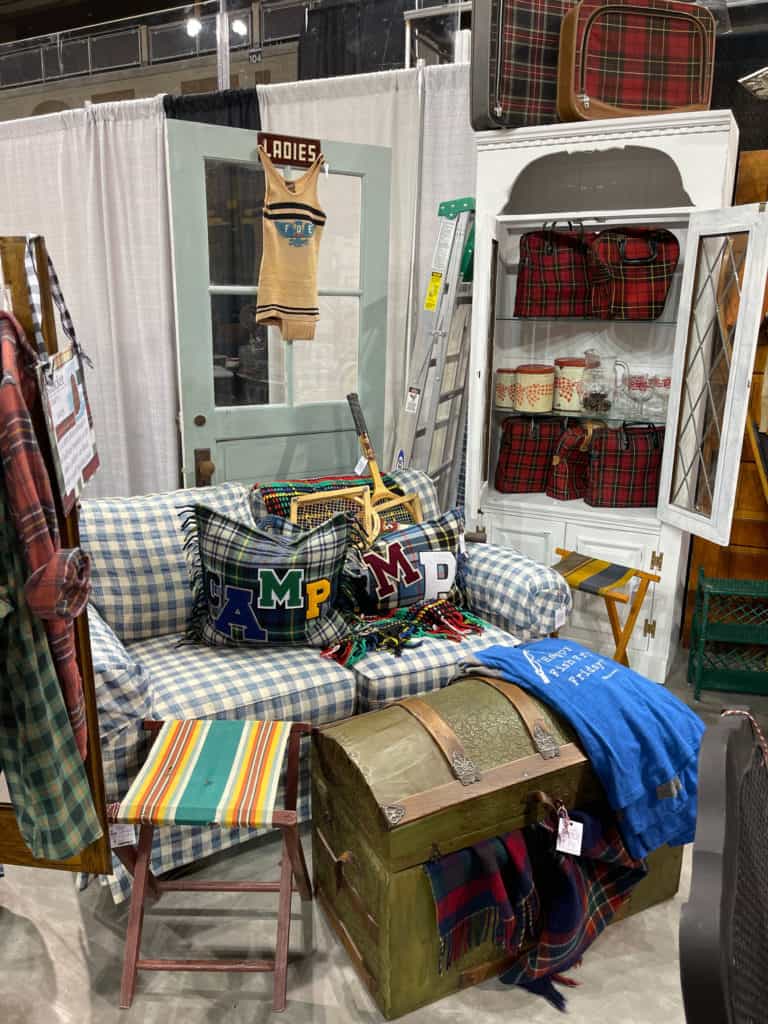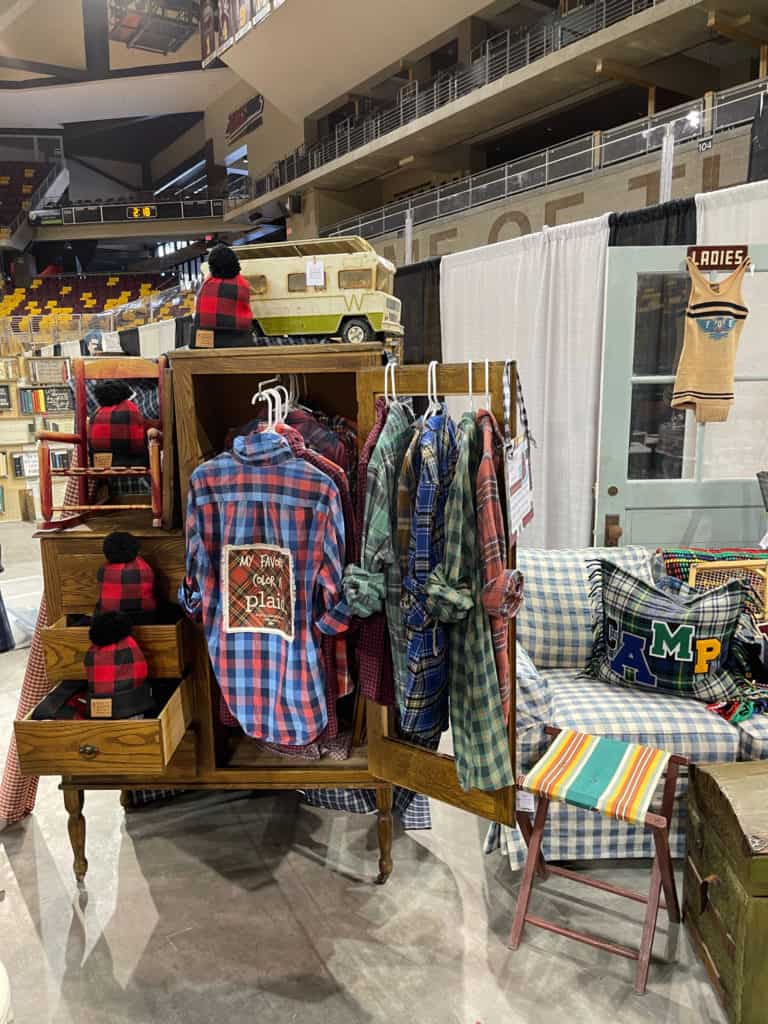 Decisions We Made
To take a mix of bigs and smalls- furniture and accessories.
To bring a big counter for check out. We were able to keep so organized by having our bags and tissue on one shelf behind. There was room for checking out and wrapping on top. It gave us a place to stand out of the way as well.
We wanted to give people the feel of our shop even though it was in a different location so keeping our branded look was important to us.
We had our signature custom white arrow signs made up with DULUTH and other location names specific to the area. They were a huge hit!
We strategized how to get all our "stuff" up to Duluth. We had a truck and trailer, a van and an SUV. Diana is a pro packer so we fit everything well and planned all that we would want first in the truck and trailer.
We needed to make sure we had extra items to fill in what we sold and not having our shop local, we decided to have the van full of the stage 2 and 3 for the extra days.
We had to make sure The Shop back home still looked amazing when we pulled things out of it to take them to Duluth and line up staff to work while we were gone. So we scheduled the week before for loading the trailer and van and fluffing the store back up. Planning ahead kept it all low stress.
We wanted to make sure we took items to frame our space and be able to build upwards. We put bikes on lockers and chairs on tables.
We took a rug for the center of the booth and love the grounding it gave the space.
We use Square for our Point of Sale back at The Shop and wanted (needed!) what happened in Duluth to communicate with things back in Minocqua. We have everything online too so it all needed to work together. We invested in a Square Terminal so we could print receipts, accept credit cards and keep the inventory tracked in real time.
We had a banner made at ACE Hardware.
We'll Be Back
We can't wait to do it again in November! So save the date for the first weekend in November and follow along to keep track of all our preparations for the next one!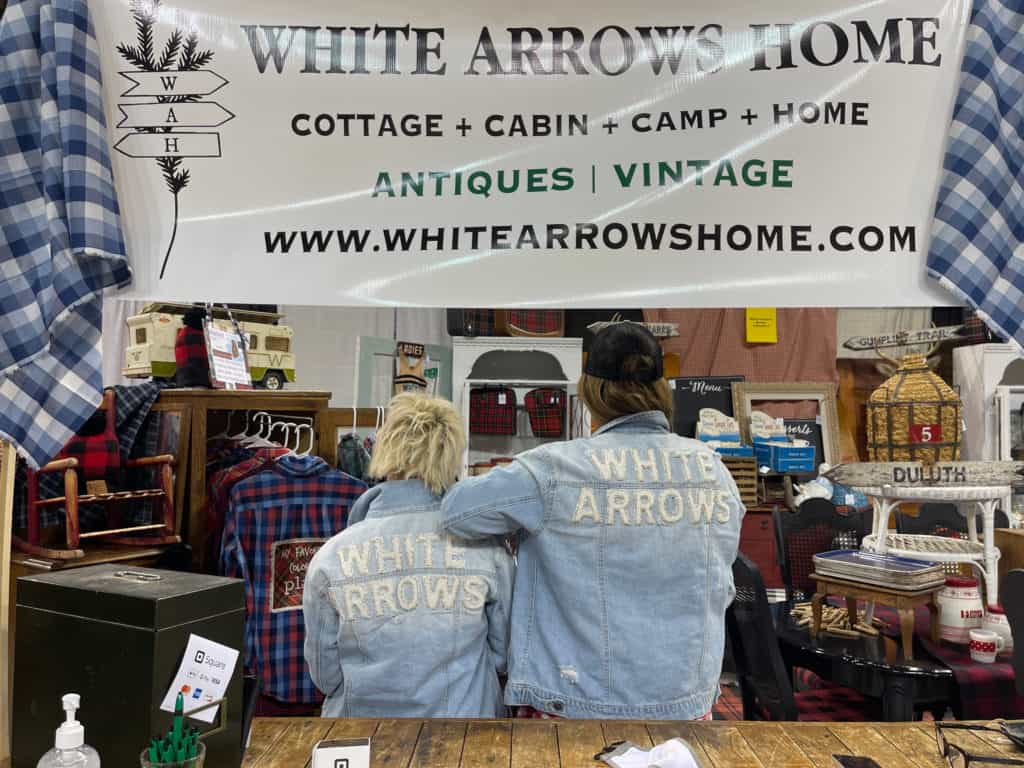 Take the Tour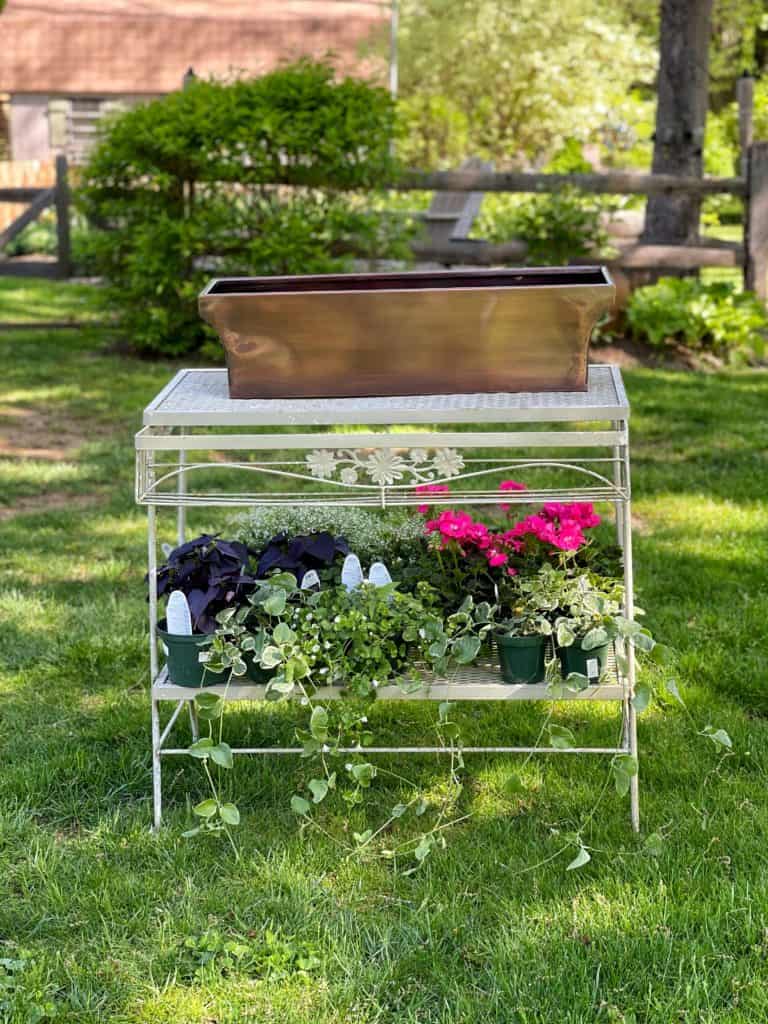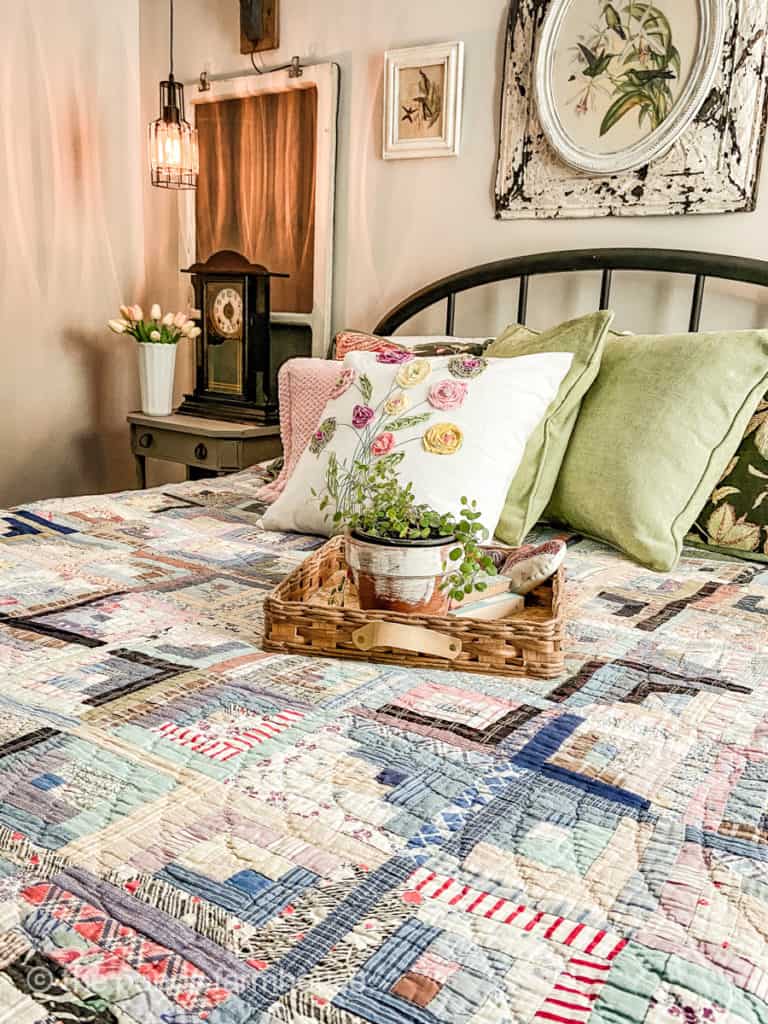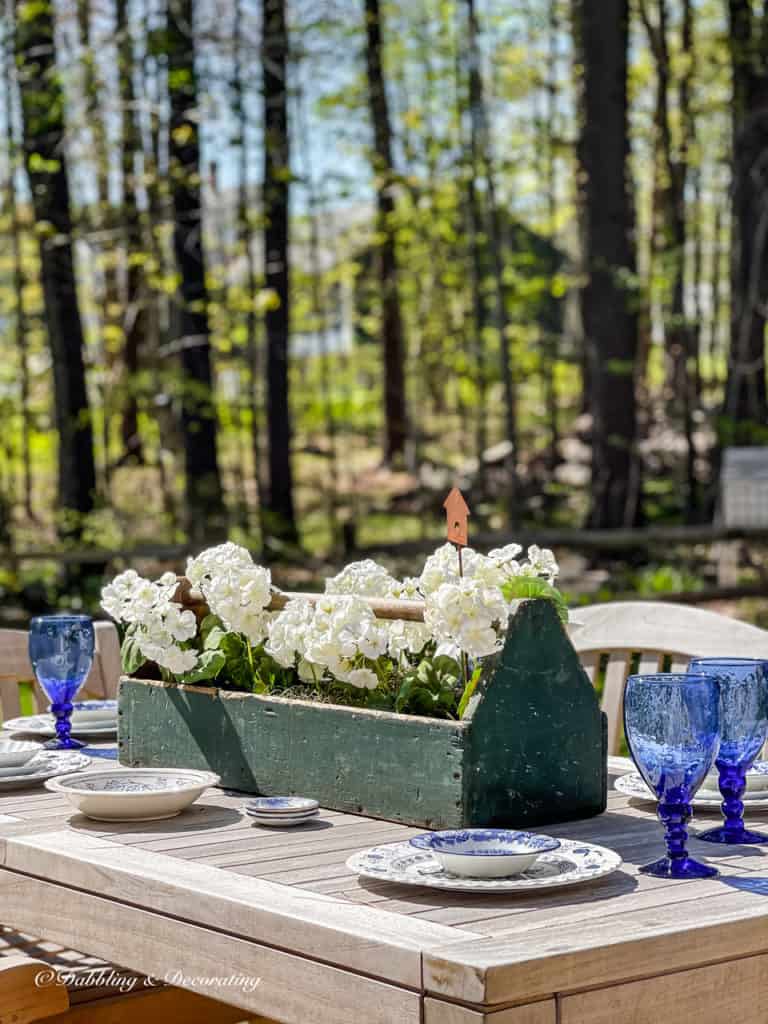 White Arrows Home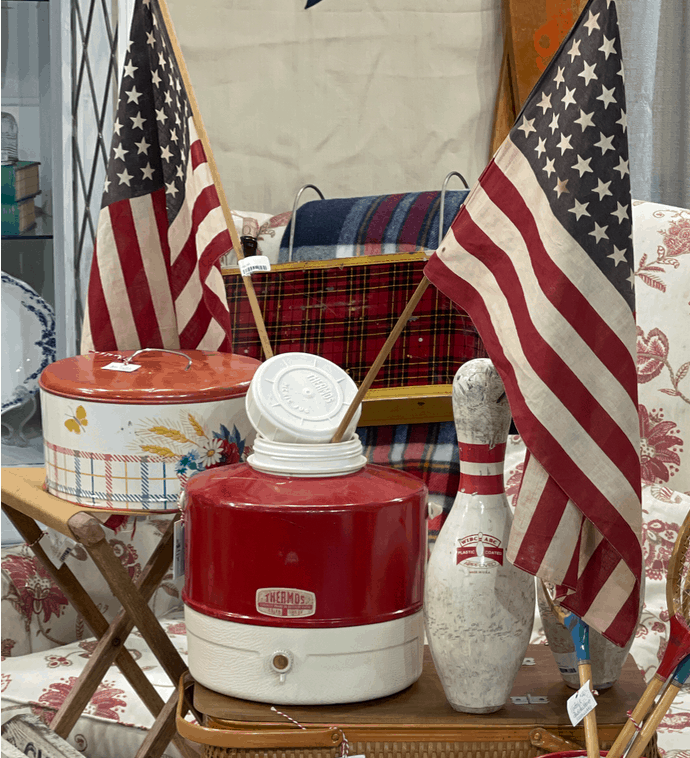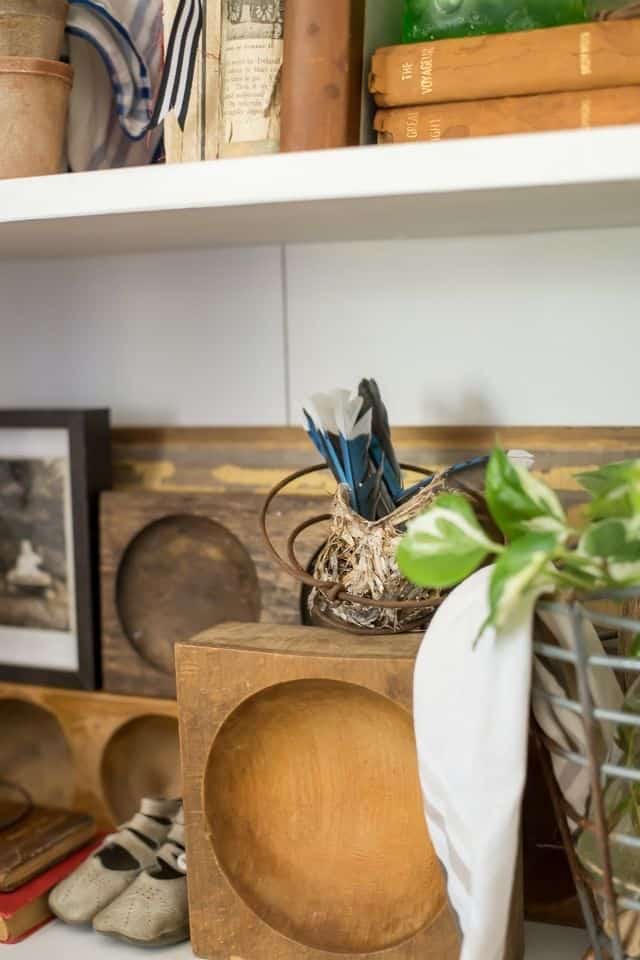 Thanks so much for joining us! Be sure to follow along over on Instagram for more of our Thrifting adventures!
FOLLOW WHITE ARROWS HOME

Instagram ~ Facebook ~ Pinterest ~ Twitter ~ YouTube ~ Tik Tok