Avid Junker Kristin Lenz finds some of her favorite treasures at The Duluth Junk Hunt in Duluth, Minnesota each Fall and Spring.
Duluth Junk Hunt is partnering with White Arrows Home to give away four tickets to The Hunt this November 1-2! Two tickets will be given away here on the blog and two tickets over on Instagram so you have two chances to win!! So read the post then enter to win AT THE BOTTOM of the post and head to Instagram to enter there too!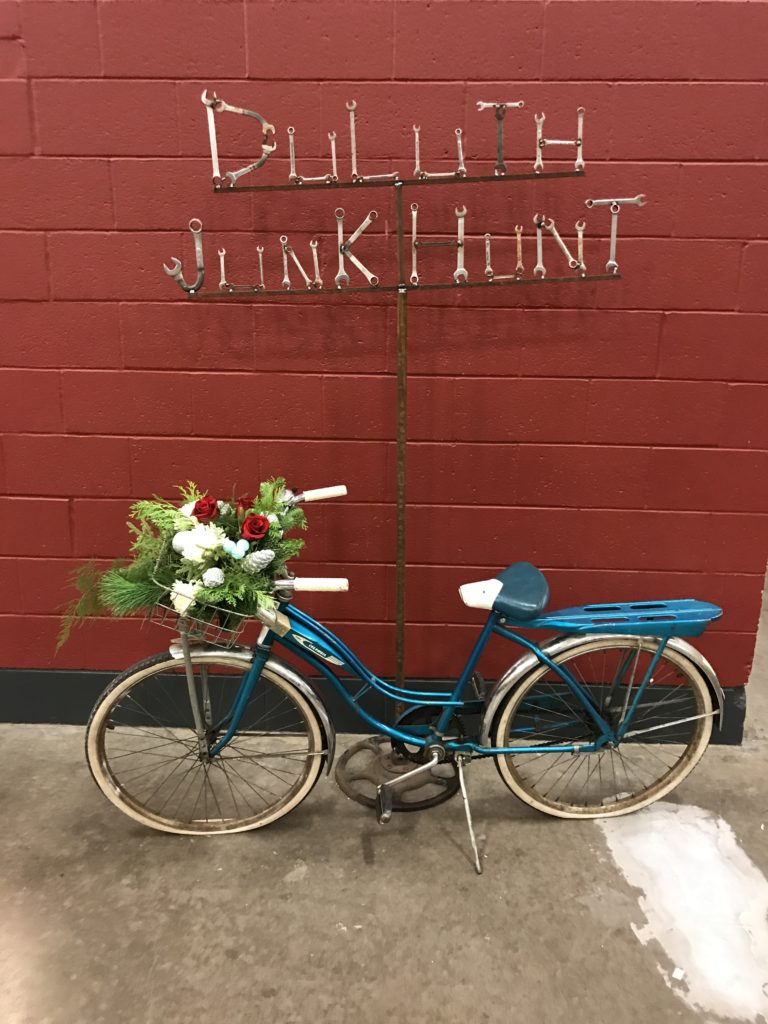 When my "vintage" friends and I first heard about the Duluth Junk Hunt, we knew we wanted to go! Here was the photo we sent to each other to plan an overnight girls' getaway for our first trip to The Hunt in November of 2017.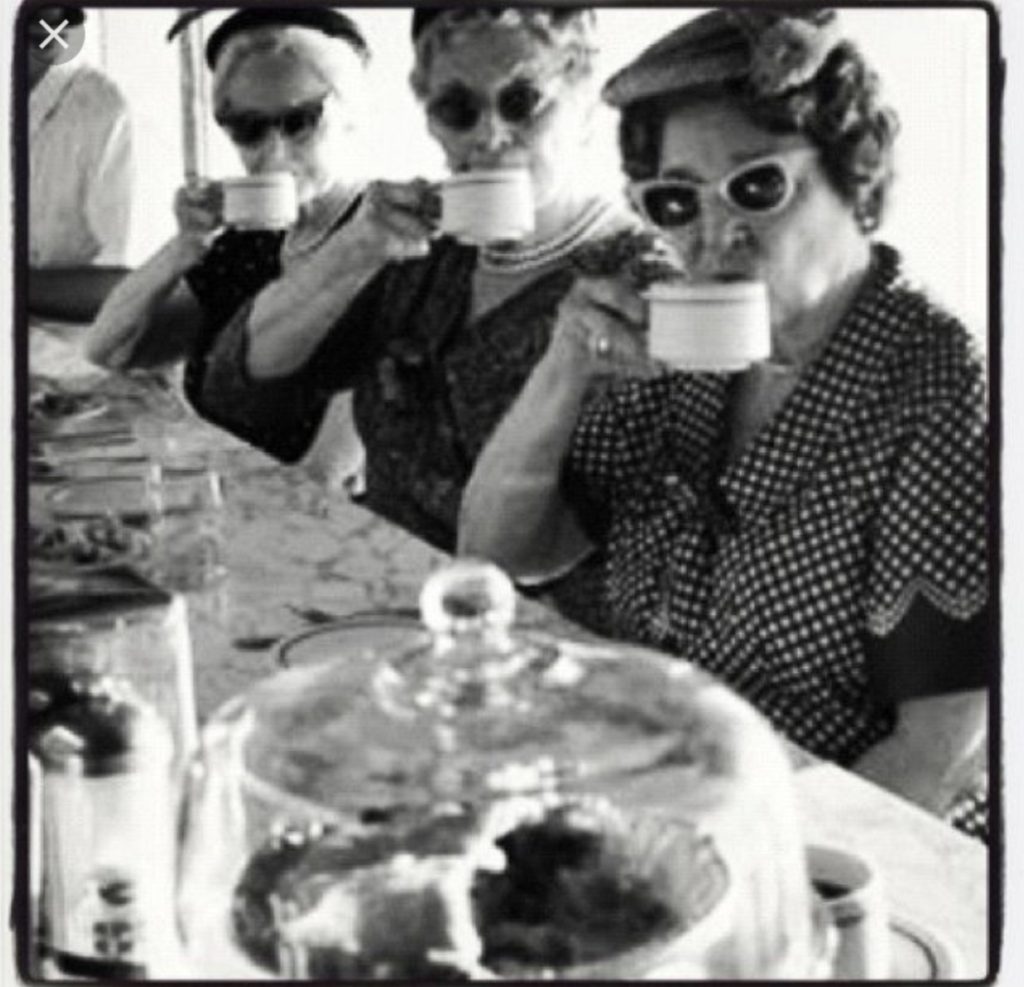 And here we are in Duluth enjoying lunch at The Duluth Grill (a must go to). Other than missing the sunglasses we look about the same as the first photo! LOL!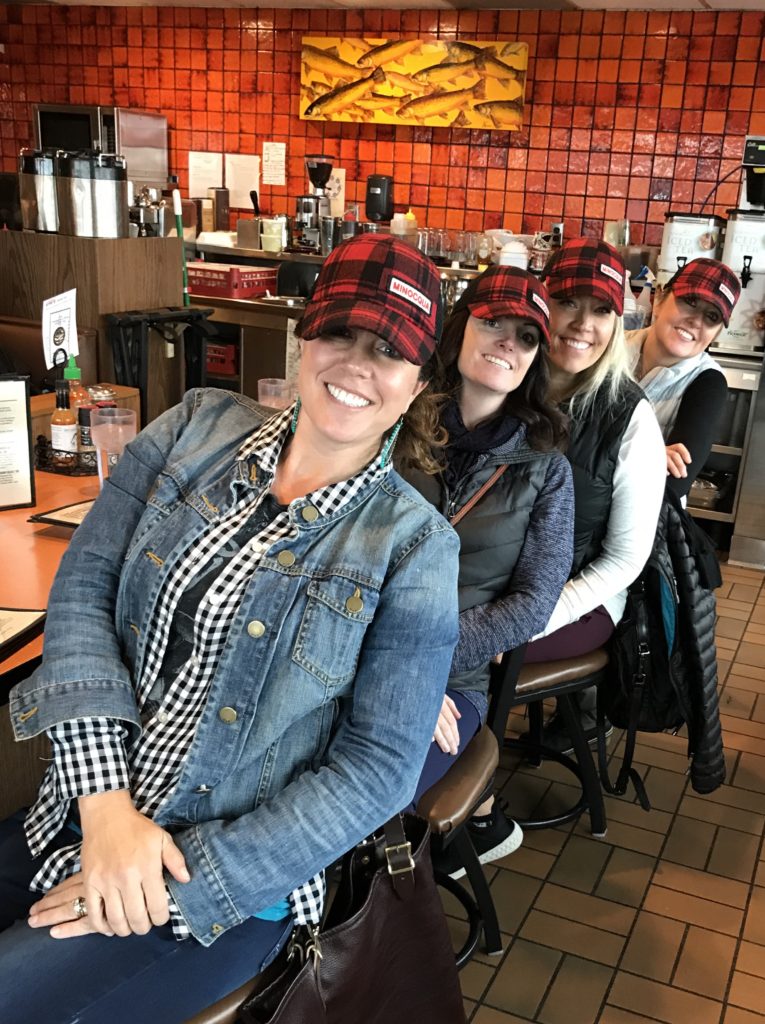 The Hunt 2017
We left Minocqua early, before the sun was even up for the three hour road trip to Duluth. We stopped in Mercer for a photo op in the blowing snow under the Loon.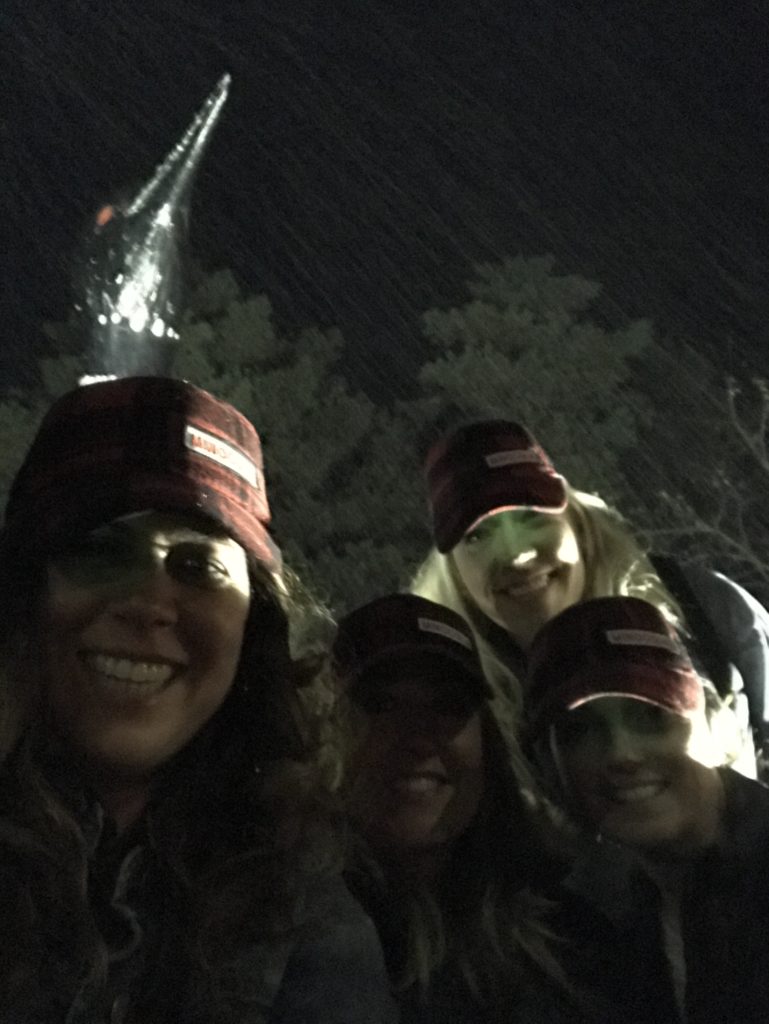 Then we stopped for coffee at Sharon's in Hurley.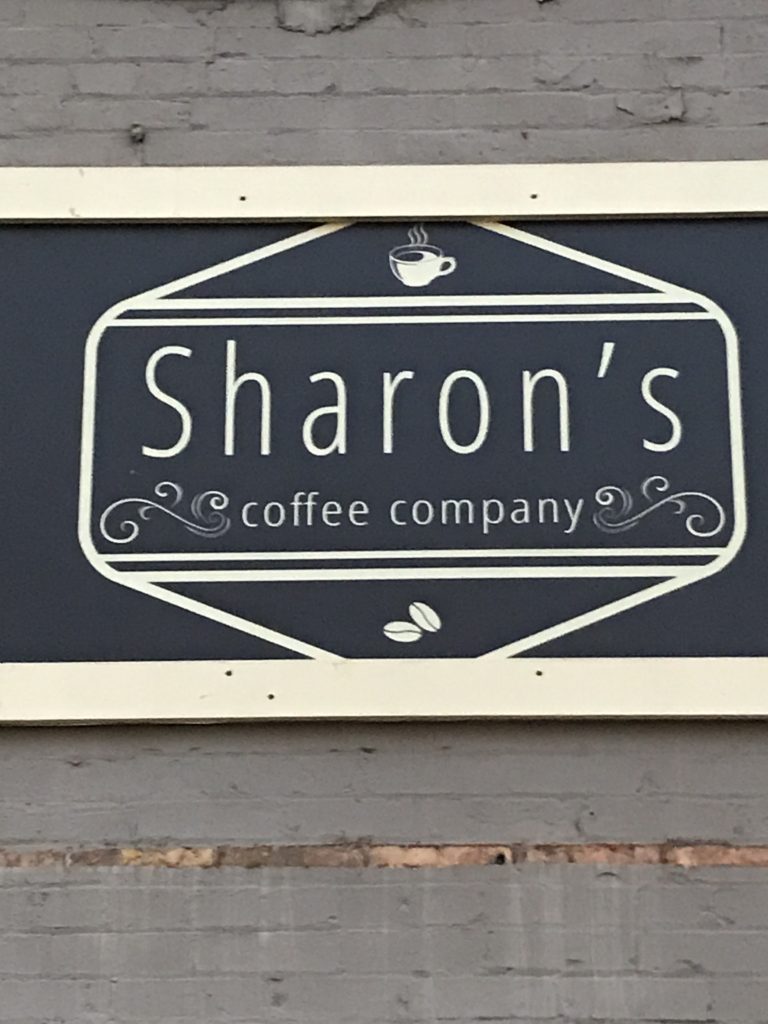 We loved this vintage truck out front to greet us at the DECC (Duluth Entertainment Convention Center) where The Hunt is held indoors the first weekend in May and November. If this rusty truck had only been for sale and fit in our car it would have come back to Minocqua with us!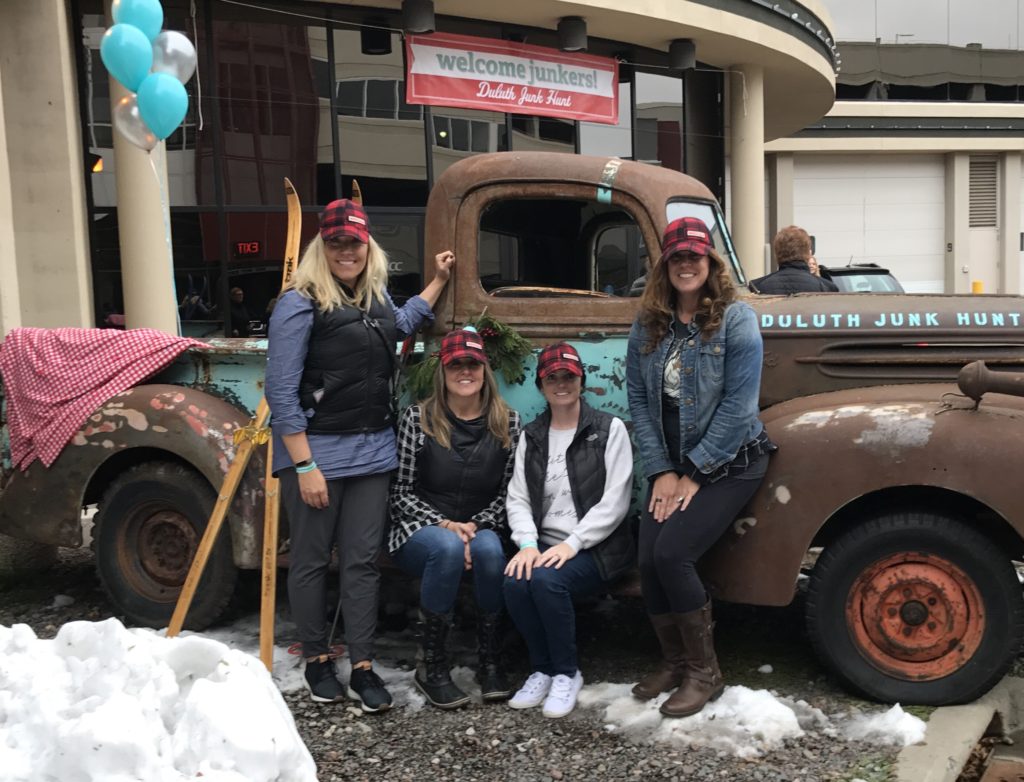 The girls and I decided to all wear the same hats so it would be easier to find each other over the crowds. It worked well and was a hit with other shoppers.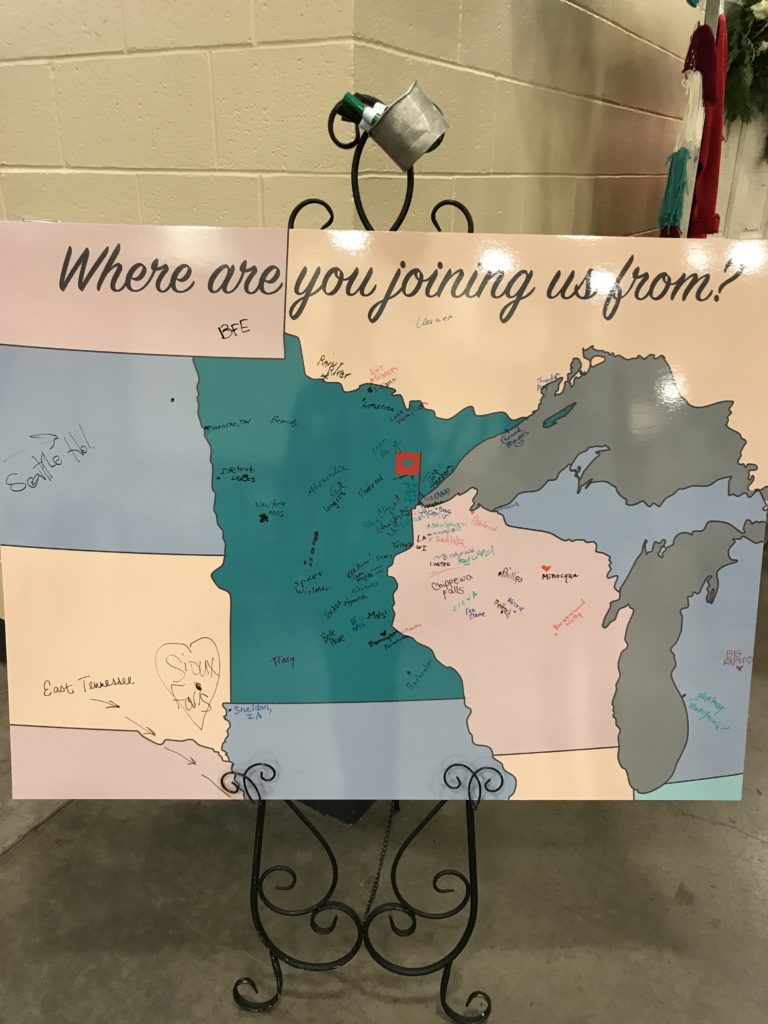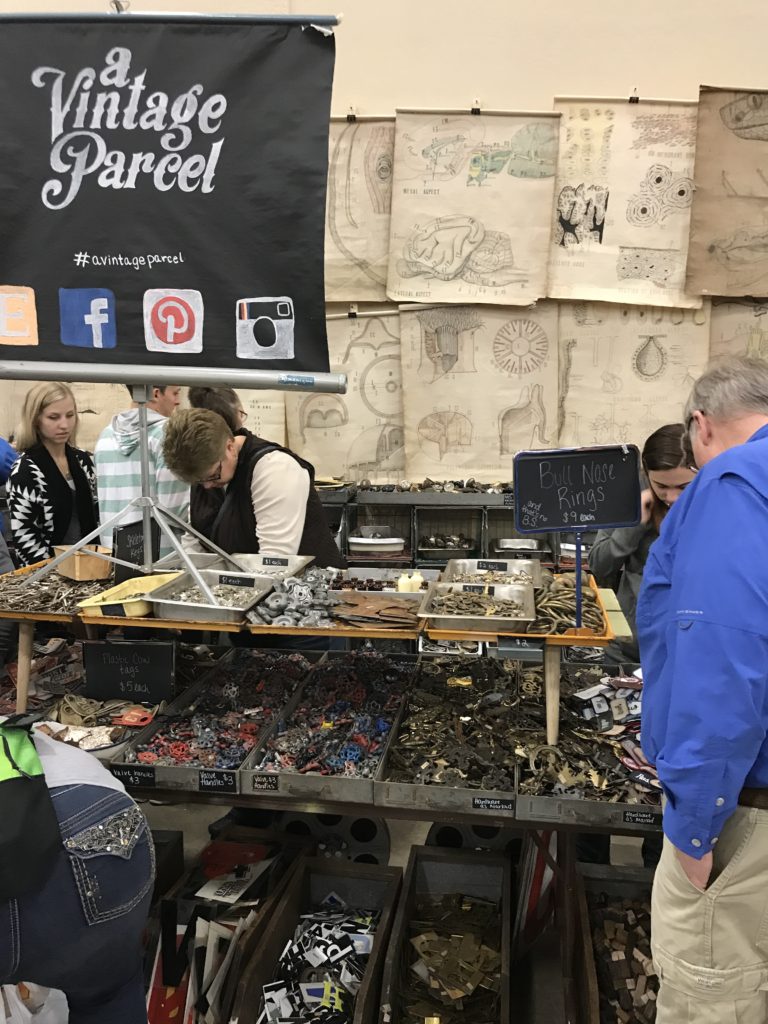 So fun to meet vendors and White Arrows Home followers!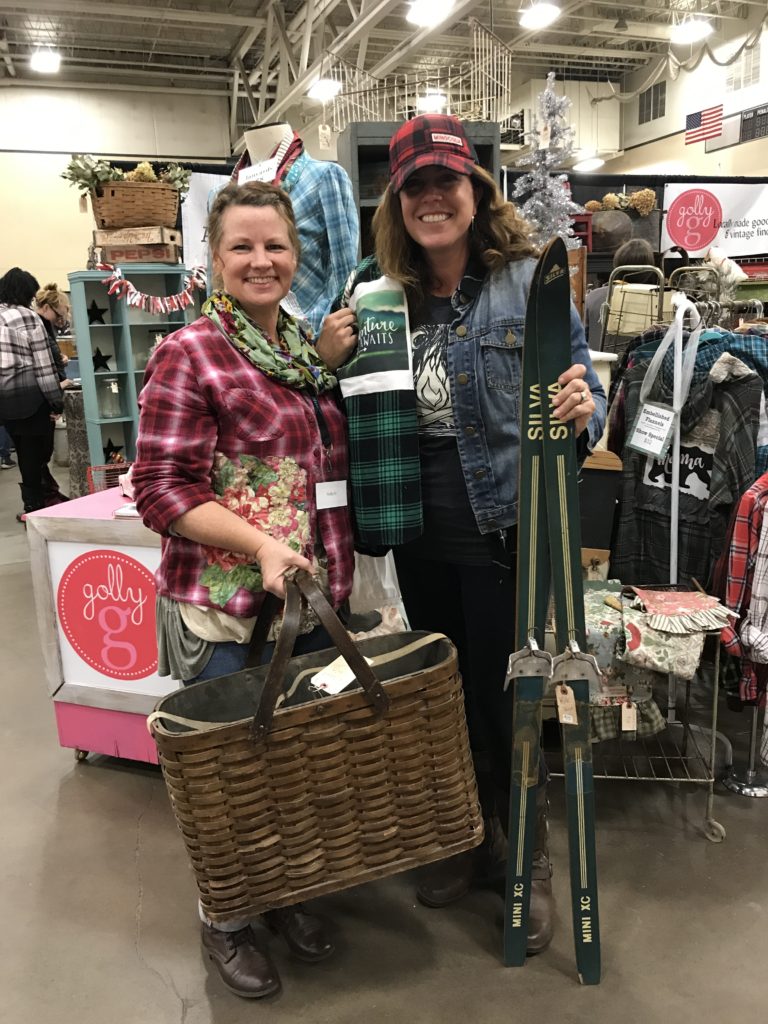 We shopped all morning then went to take a lunch break. We carried our first purchases out to the car. Big finds were hauled by the "Junk Hunks" for shoppers and put into piles by the loading doors. We would be back to pick up that junk later!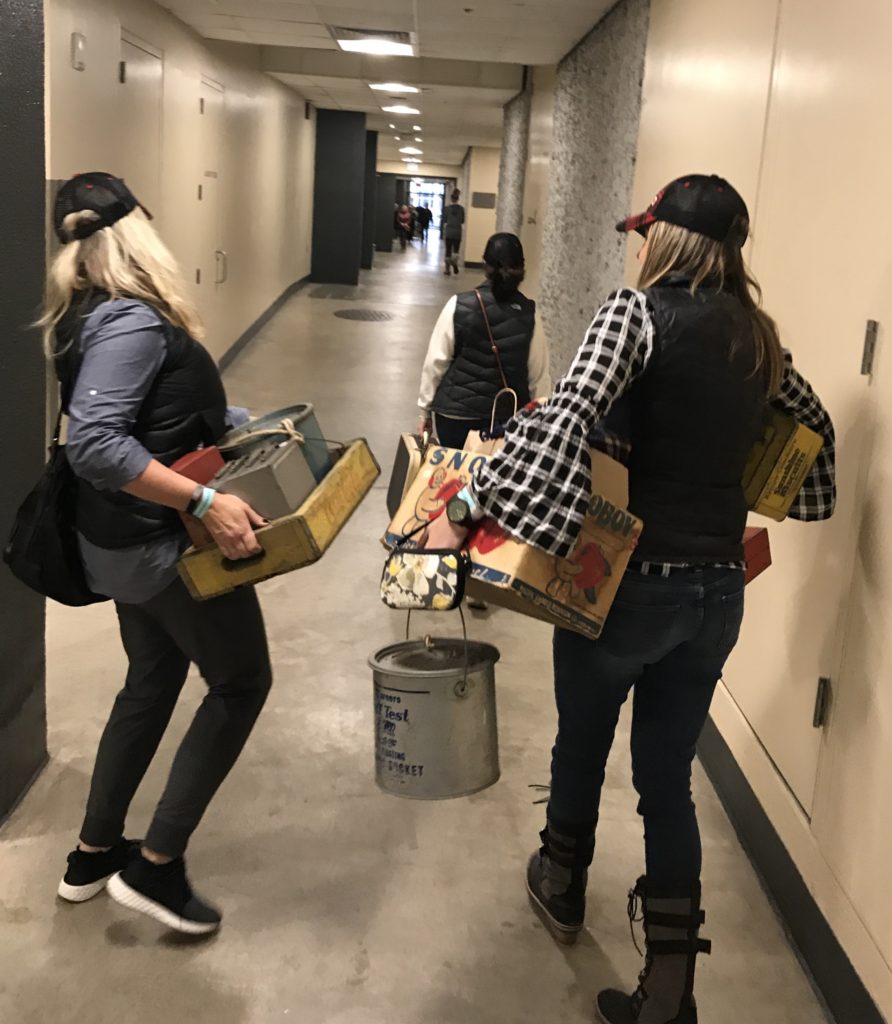 Fun In Duluth
We had lunch just across the border in Superior, Wisconsin at The Anchor Bar and Grill. This dive decorated with old seafaring decor, was discovered by my friend Catherine after seeing it highlighted on Diners, Drive-Ins and Dives! It was worth the drive and the short drive across state lines! The burgers and fries were amazing!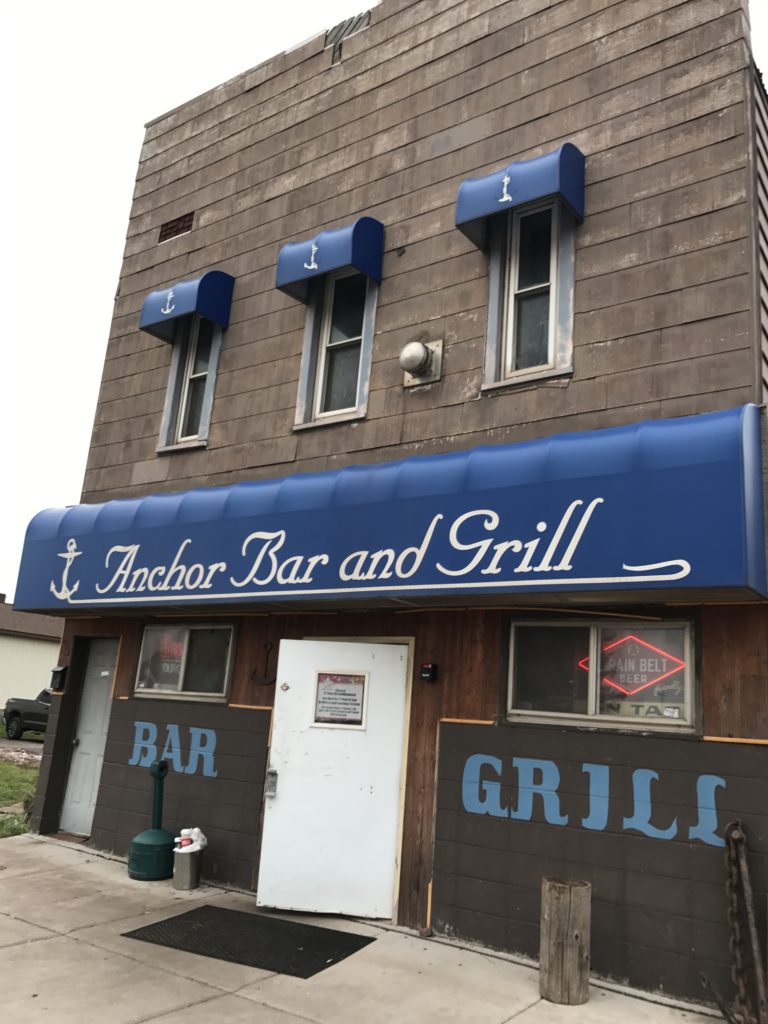 In the later afternoon we went and hit the local shops along Canal Park near our hotel. Our hotel was a perfect location on the shores of Lake Superior near the pedestrian area with restaurants, stores and the Maritime Museum. You can watch the big ships come in, their schedule is advertised and posted in the hotel lobby. It is a big wow to witness the huge freighters come in and the watch the suspension bridge go up.
We found a great antique shop and visited one of my favorite stores, Duluth Pack.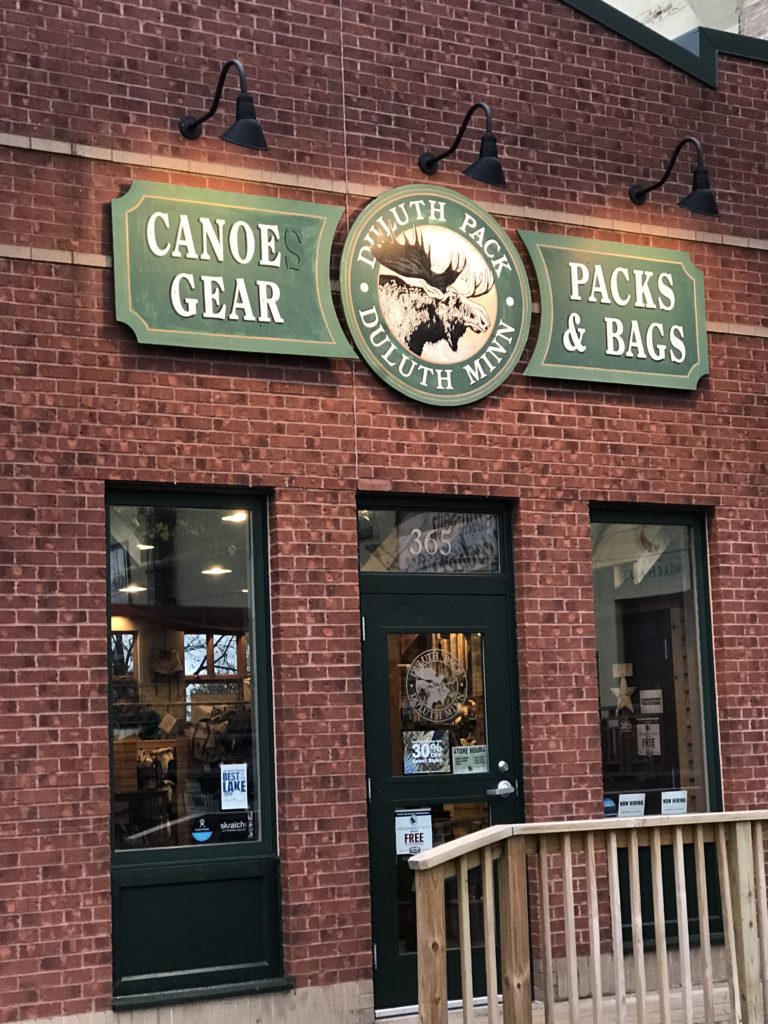 Then we had dinner at Little Angie's Cantina. My friend Angie was happy about eating at her namesake, or maybe she was just excited about the margs and salsa!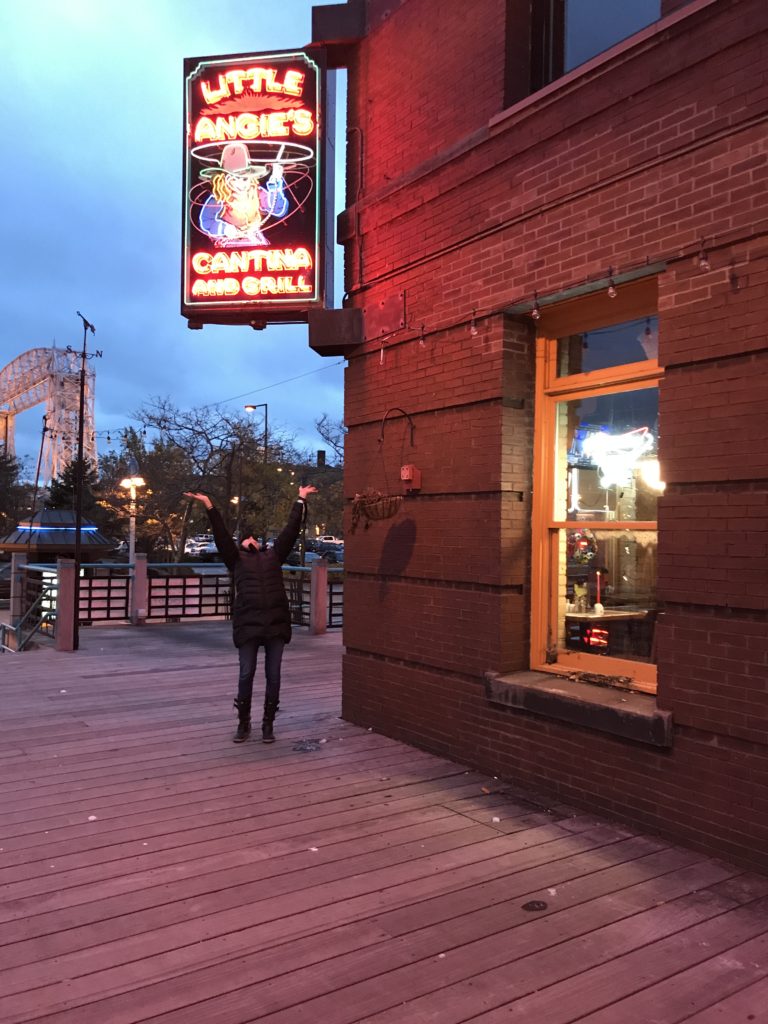 Saturday we went back to look around one more time and ended up going to rent a UHAUL to get everything home! Good thing Catherine knows a thing or two about puling trailers!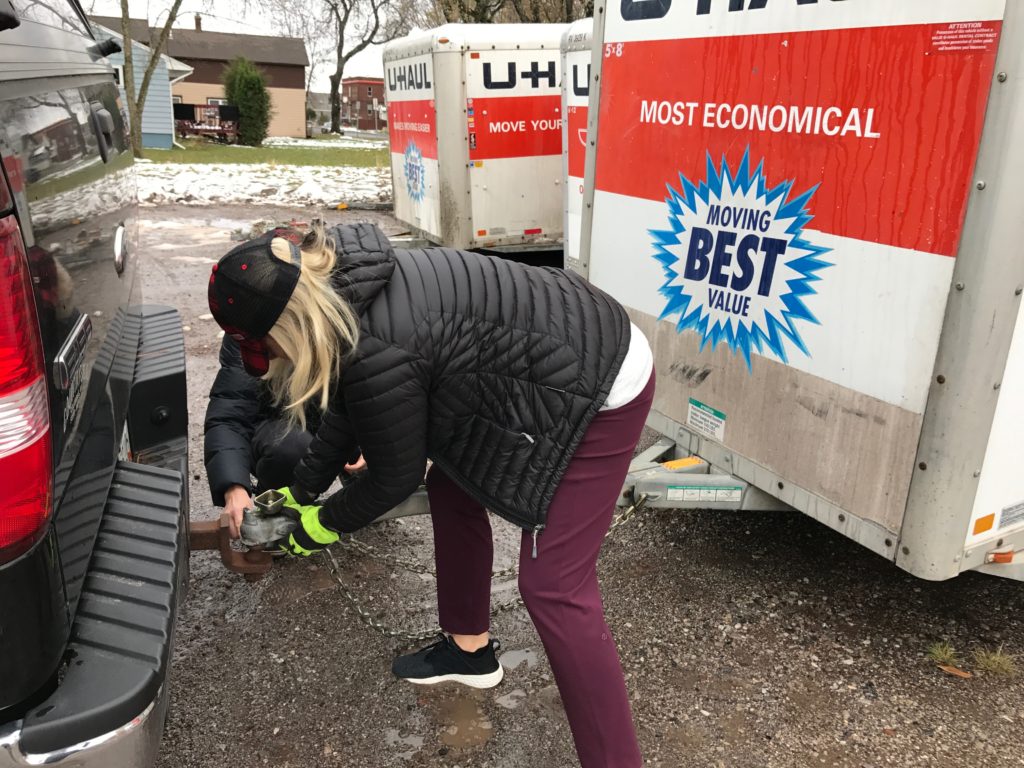 The Hunt 2018
We couldn't wait to go back, but as it tends happen at this stage in our life with 12 kids between all of us, we weren't able to make the spring Hunt and for the Fall only three of us were able to go. The only way we could make it work was to head up just for the day Friday. We left Minocqua at 4 a.m. so we could get there for early bird. (You fellow junkers understand! We wouldn't have been able to sleep from excitement anyways!)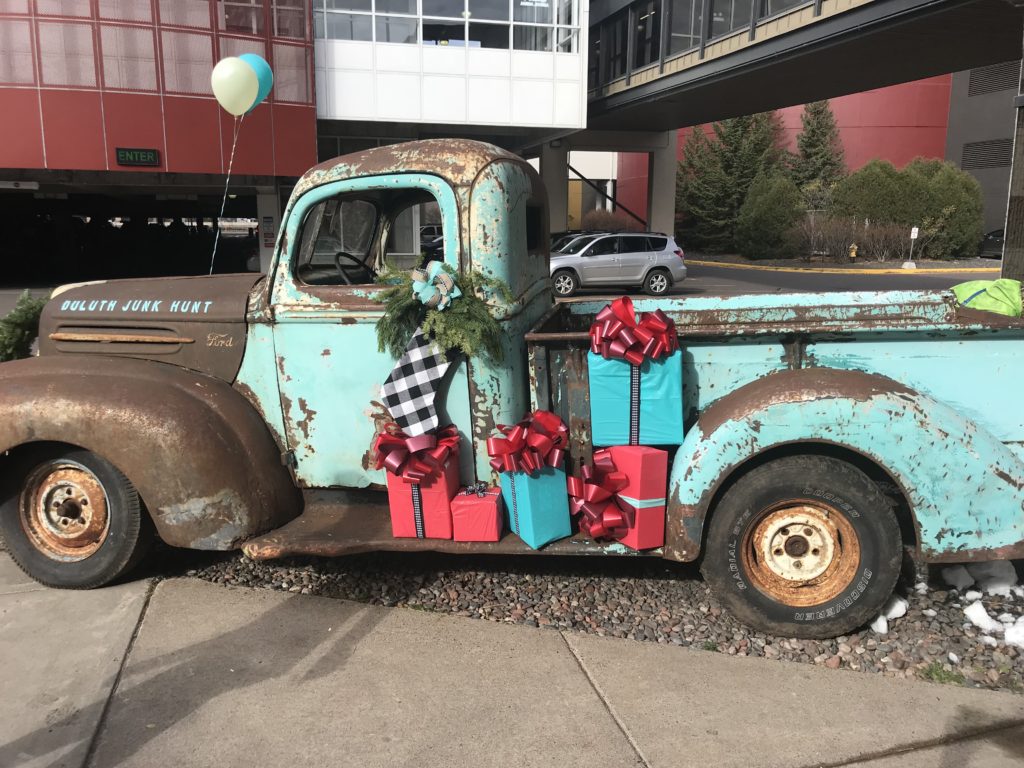 Then we were back on the road by three to get home for our kids' afternoon activities. We power shopped!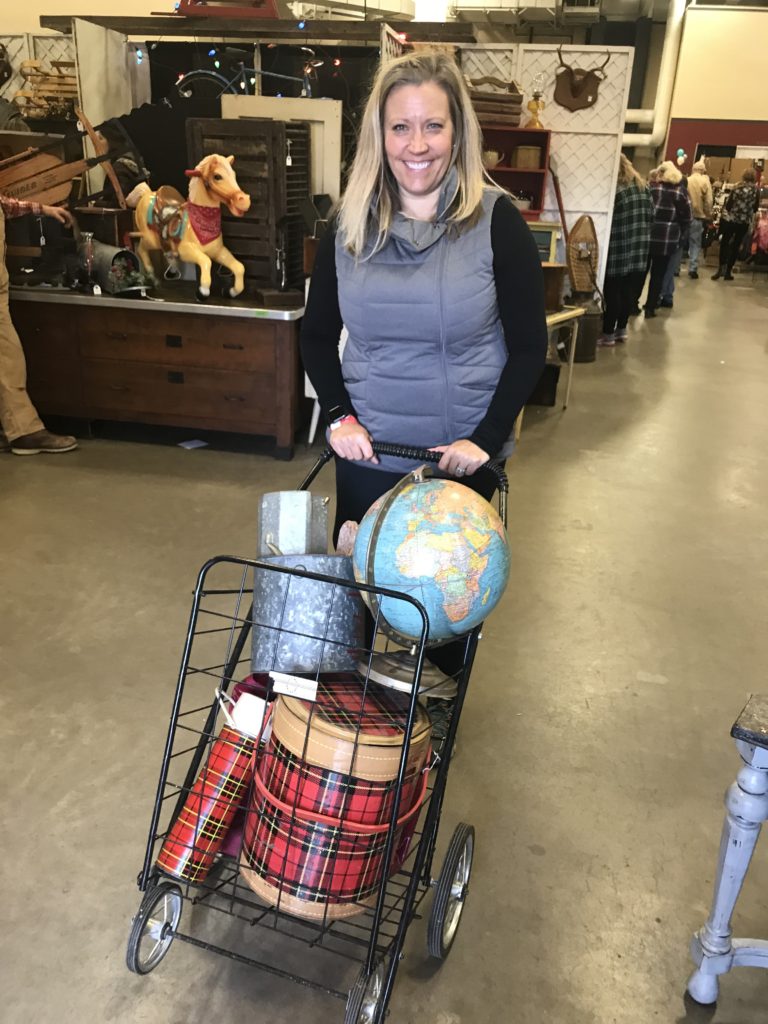 Its so fun to see all the holiday touches the venders put in their booths. I loved this red wagon, but ended up taking home one in green. See how I use it at the bottom of this post.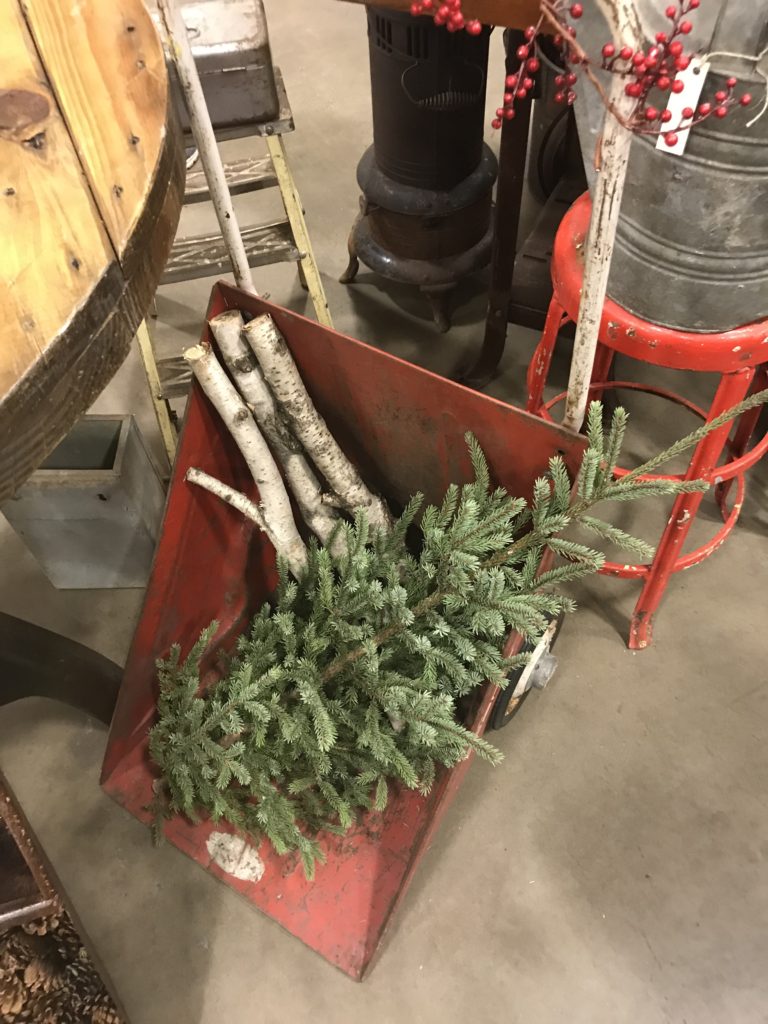 Along with vintage and antique treasures there are craftspeople and talented makers selling their creations.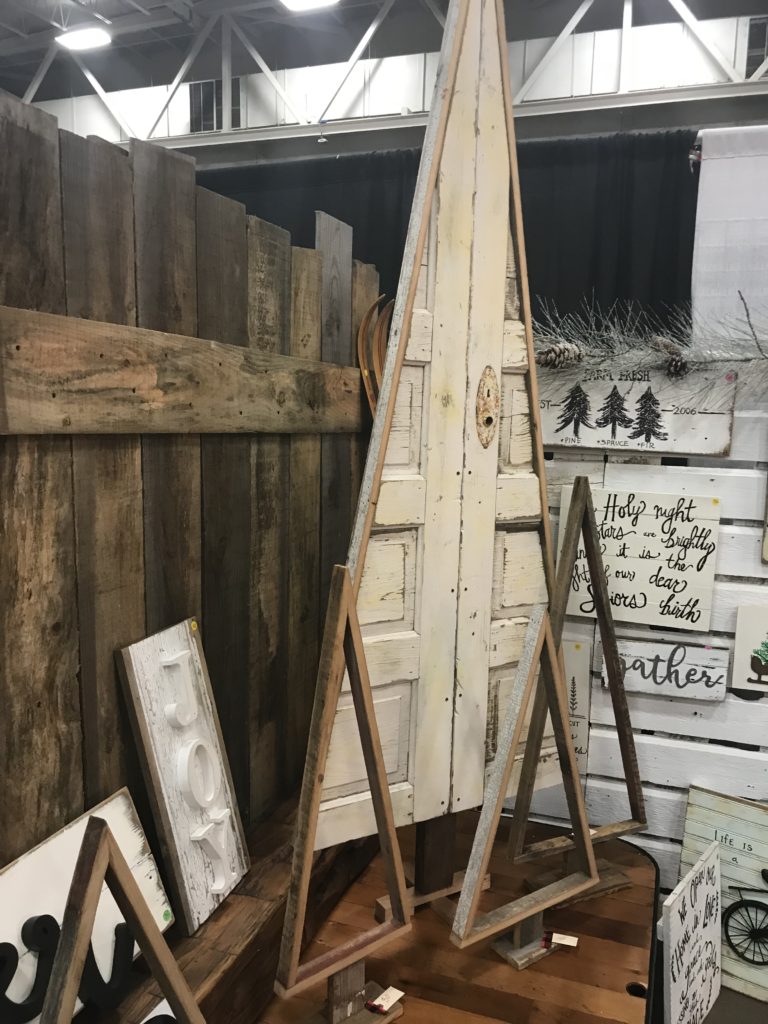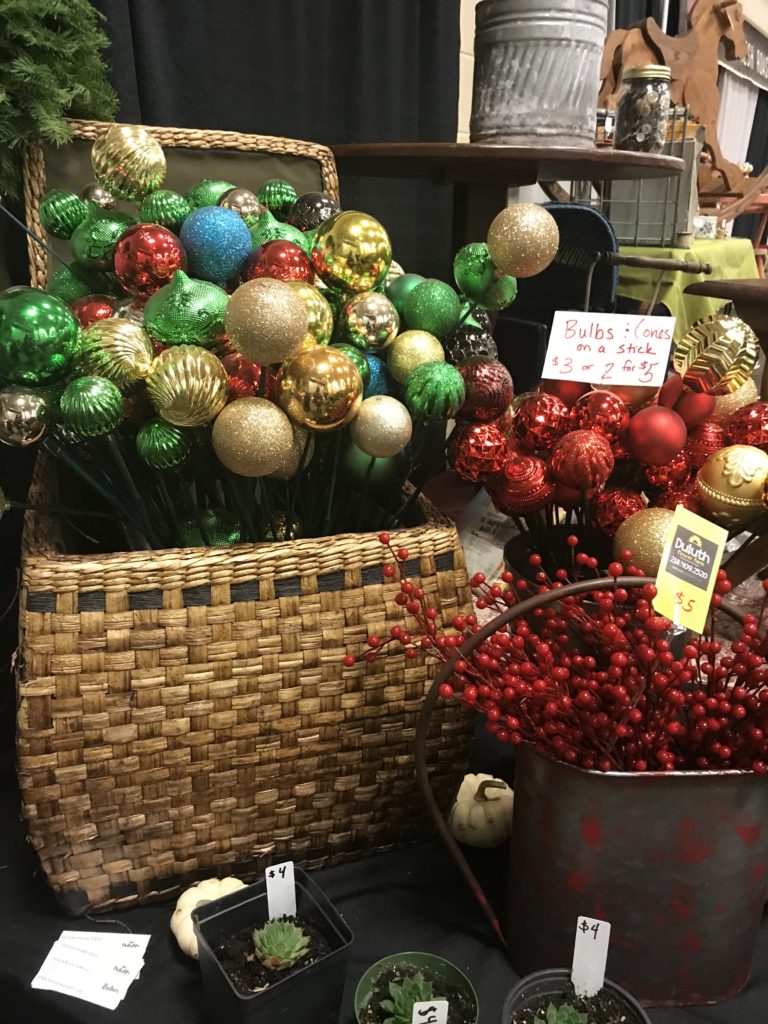 Even flowers and food are available.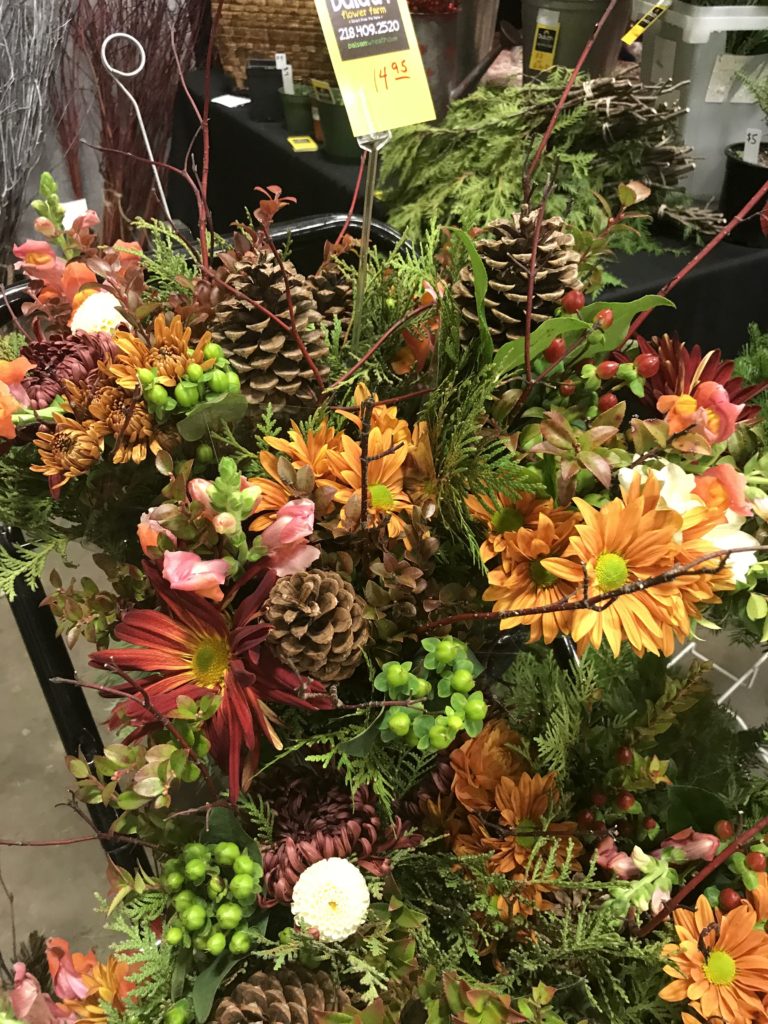 We got all loaded up at the end of the day and were already talking about 2019.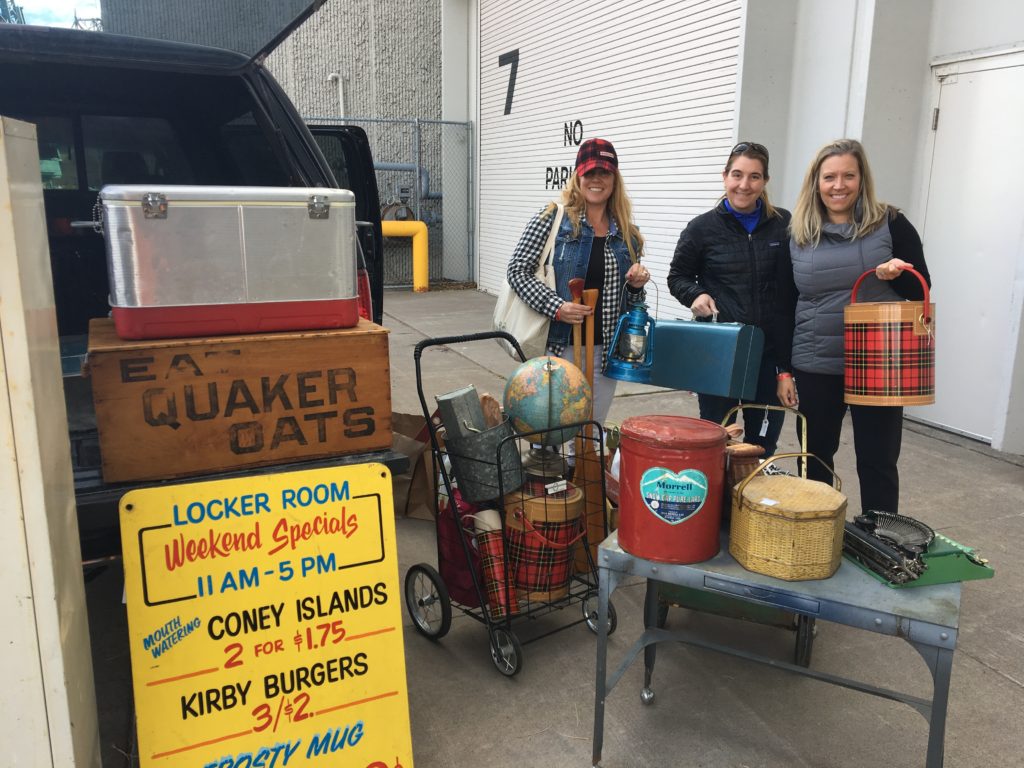 We were so excited talking about all the treasures we found and 2019 and our next Hunt that we were halfway home before we remember that we hadn't loaded the vintage white skis I bought!!!!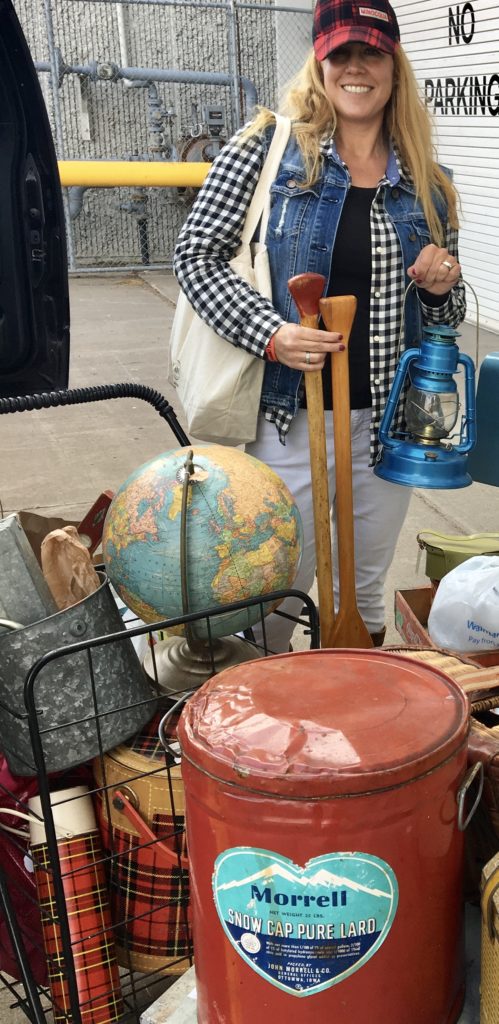 I emailed and message The Hunt and was lucky enough that a gal was coming home on Sunday to Ashland and I was going to be in Ashland for my son's hockey game so were we able to hook up and she brought me the skis. It was so thoughtful and so amazing of her!!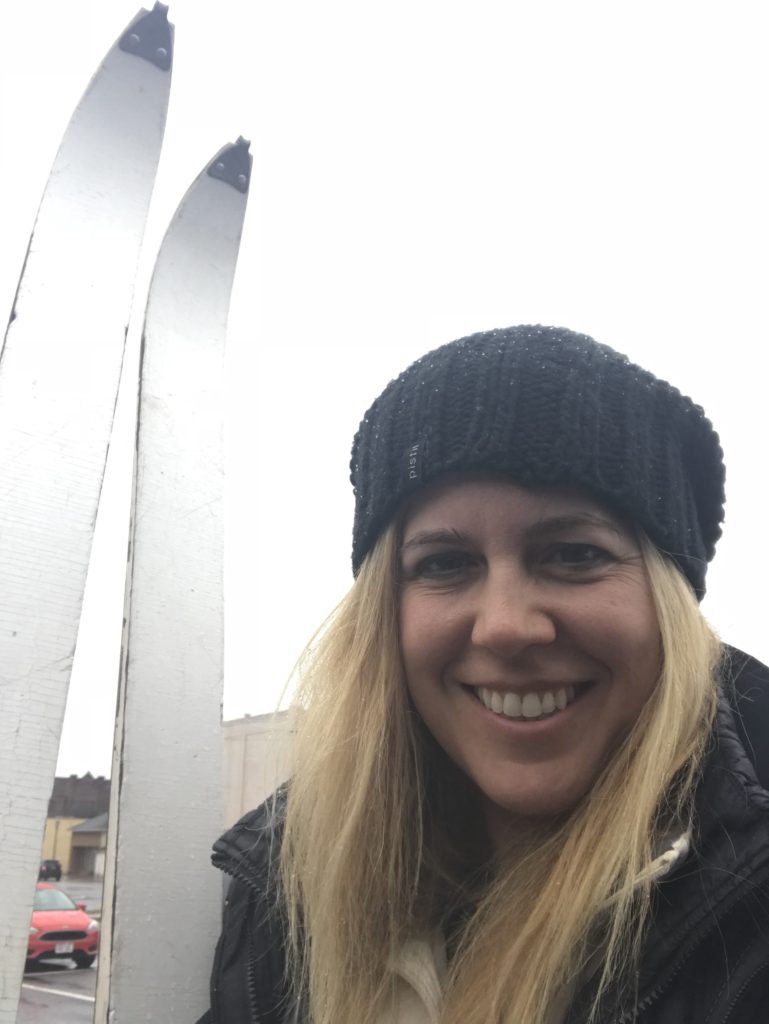 I'm looking forward to The Hunt this November 1 and 2 in Duluth . I'll be there and I hope you will come too!! Find a list of the November venders here.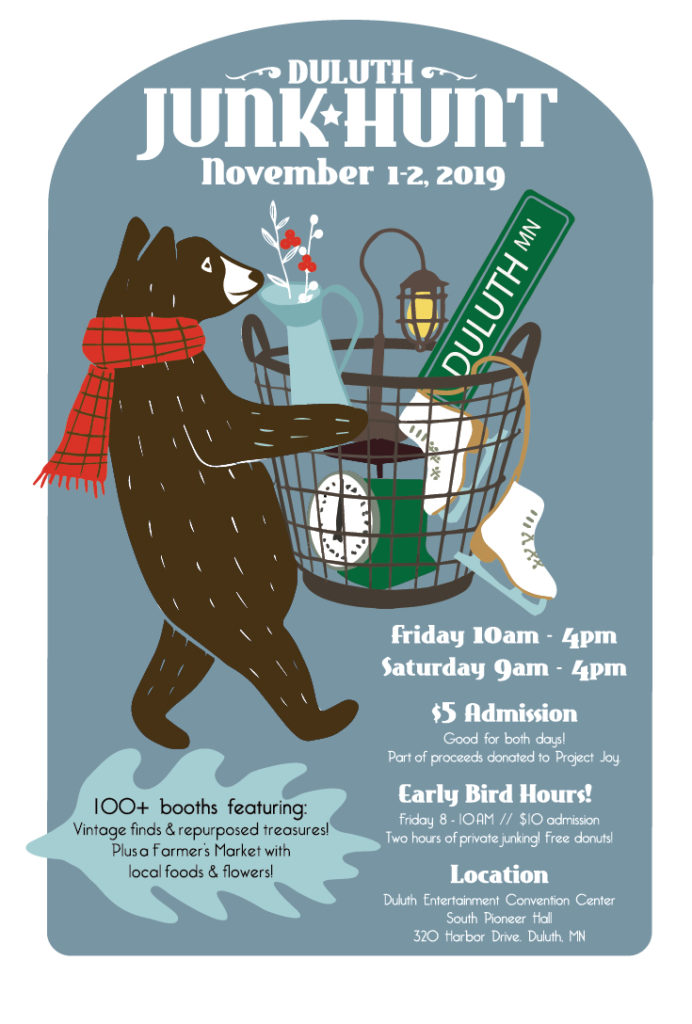 Enter to Win
How I've Used My Duluth Treasures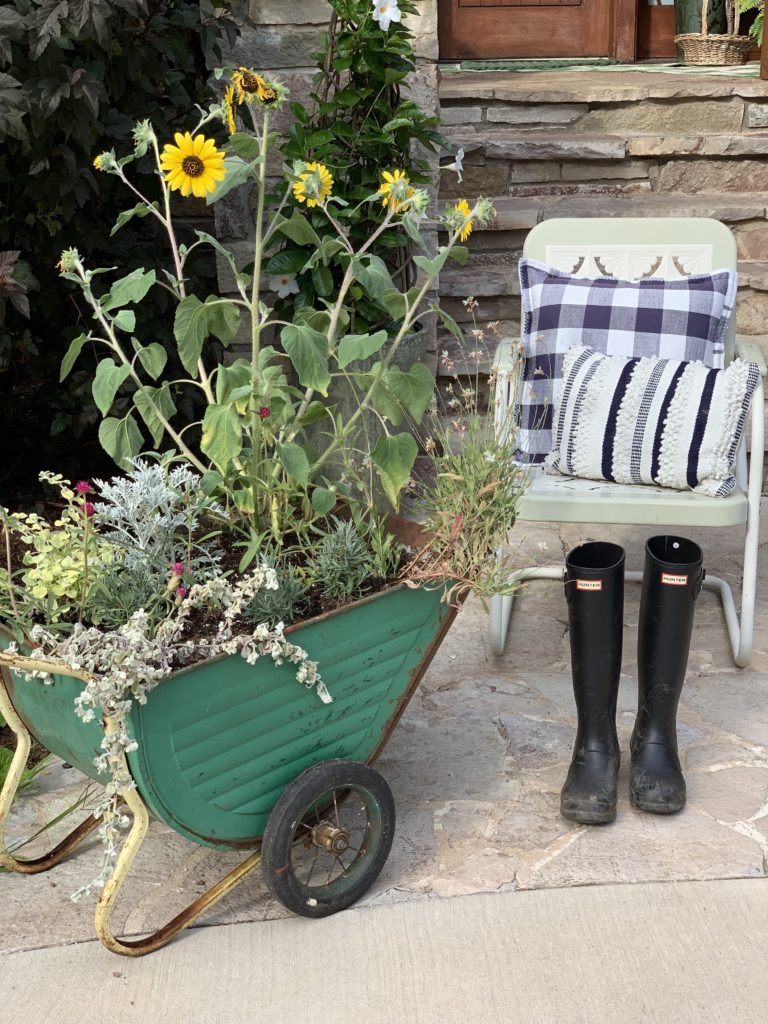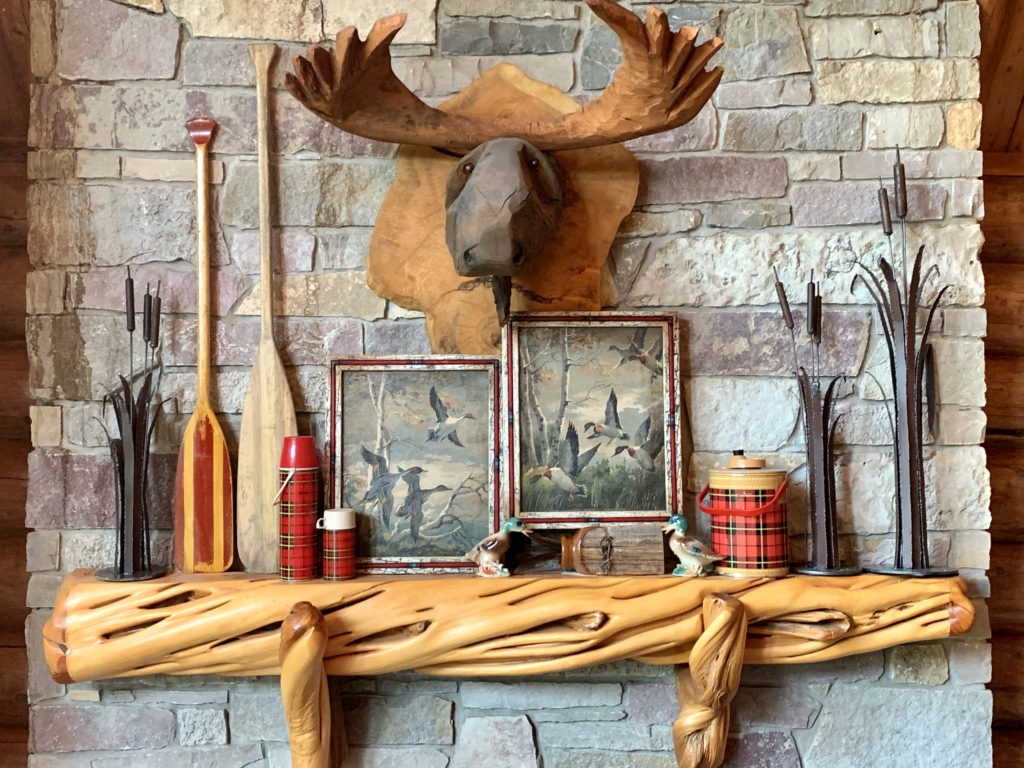 Other Posts to Enjoy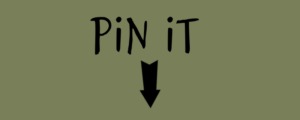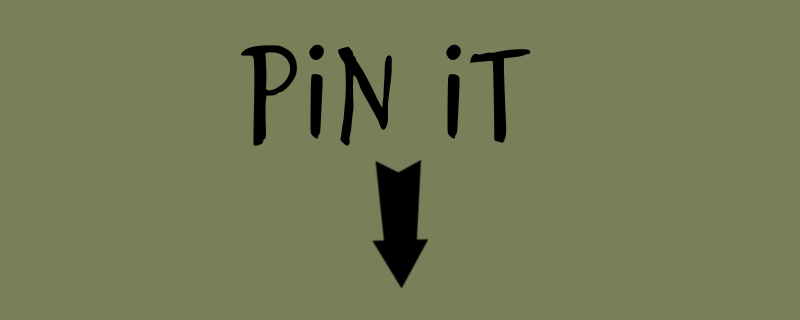 Join Me as I share more inspiration with you each day on:
Instagram ~ Pinterest ~ Twitter ~ Facebook