Set a beautiful Fall table with collected pieces thrifted, handed down and found in warm autumn tones.
It's easy to put together a gorgeous Fall tablescape with plates, goblets and tea cups.
(Affiliate links are used for your convience. Read my full disclosure here.)
I always have my eyes out for beautiful china patterns. Even if there is only a dish or two I will pick them up. It doesn't have to be a full set to make it worthwhile for me to add it to my collection. I love mixing and matching if I need to.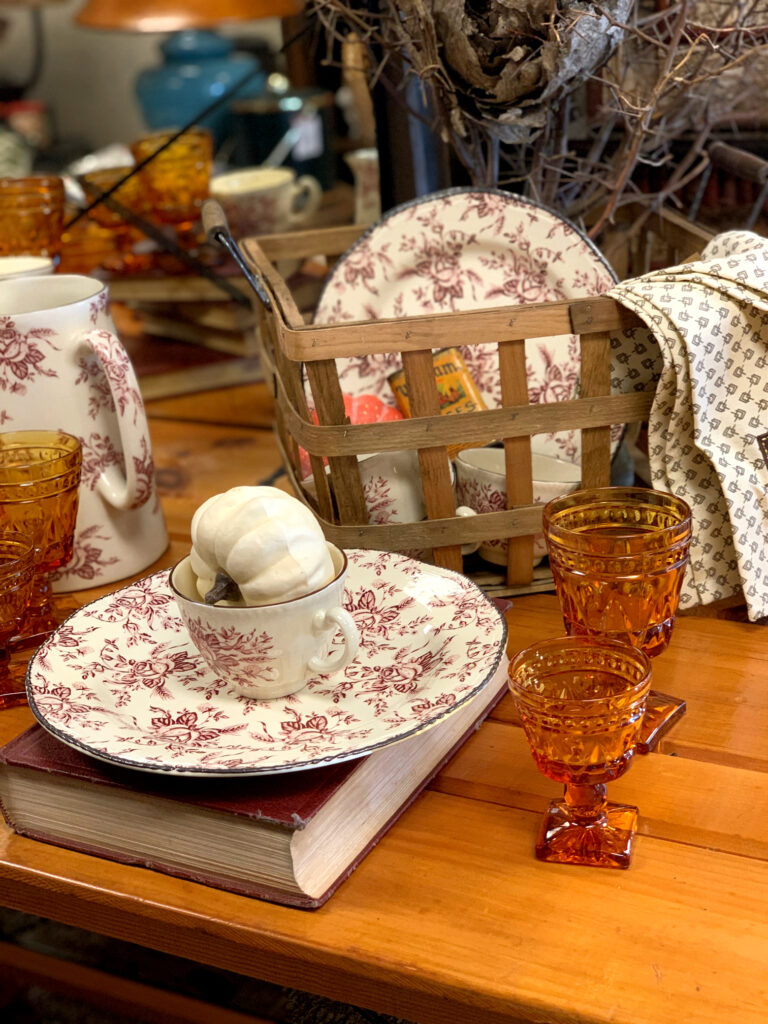 This pattern is so classy and I love the color. It has a galvanized edging around it too that gives it a rustic touch. It's a beautiful pattern for Fall and all year depending on what other dishes you layer it with.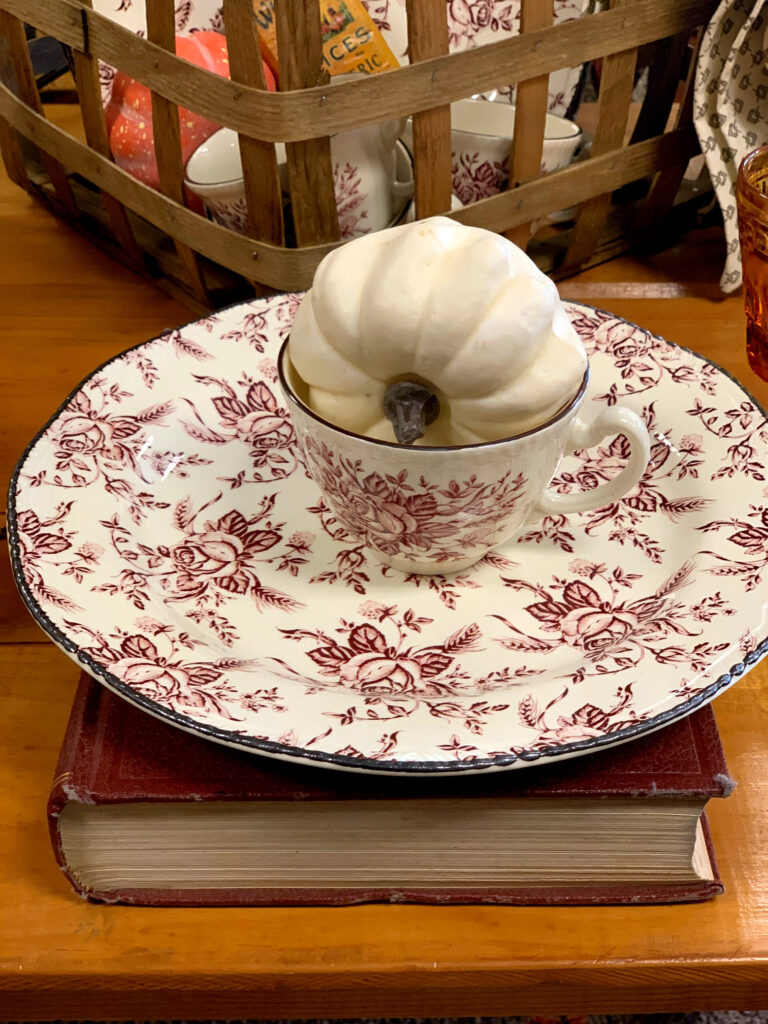 Use books as your placemat or charger for a fun twist.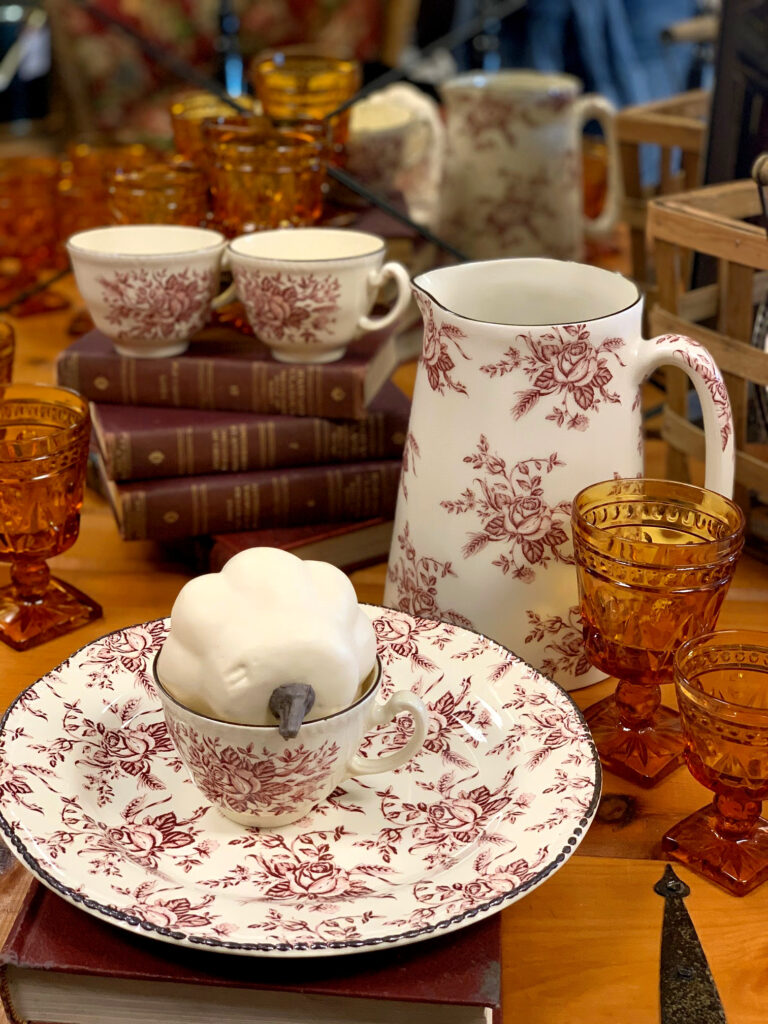 Baby pumpkins and guards look so cute in the teacups. If your table isn't used often think of leaving it set for the season or change it up by the week. It will always make you smile when you peek at it.

Always think outside the box. You don't have to just drink coffee or tea in teacups. You can use them to serve a fun punch or cocktail.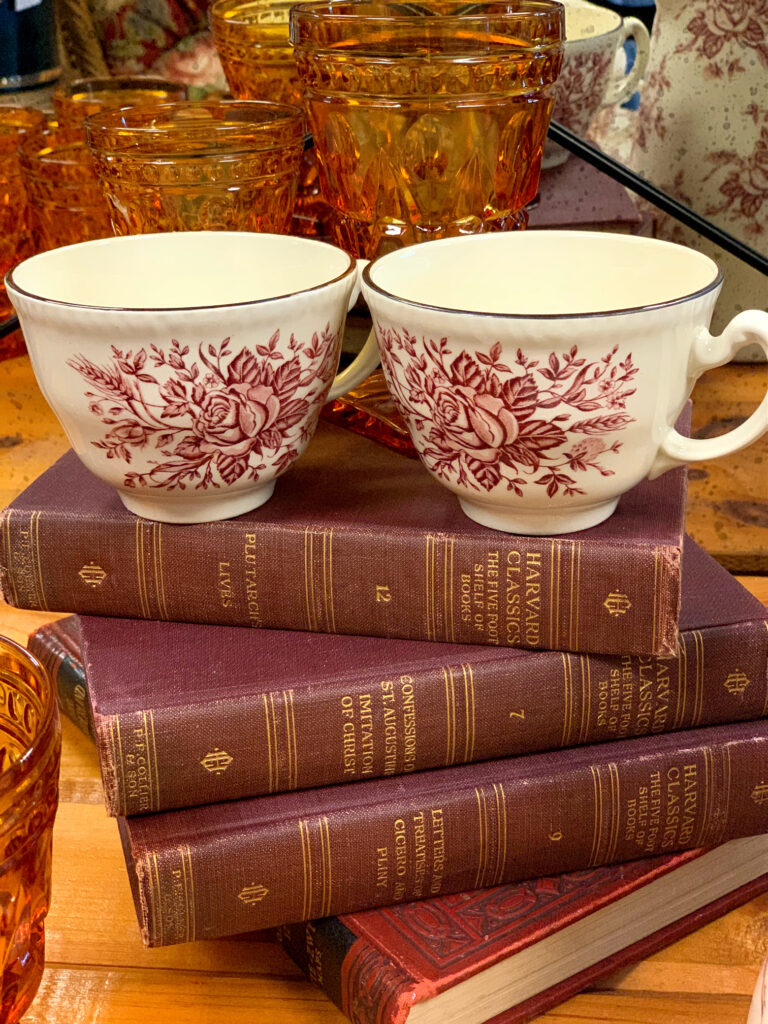 Looking for a new table? This table was built from an old door. The hinges were left on and legs were added.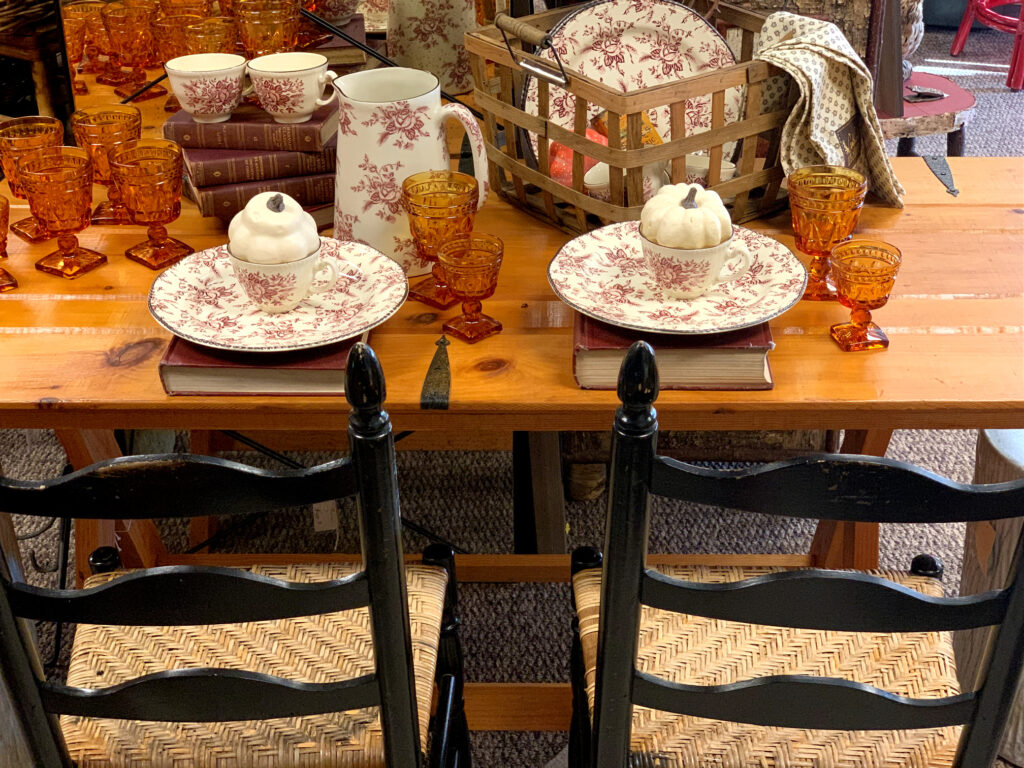 It's always a great idea to leave a pitcher of water on the table so everyone can refill as needed.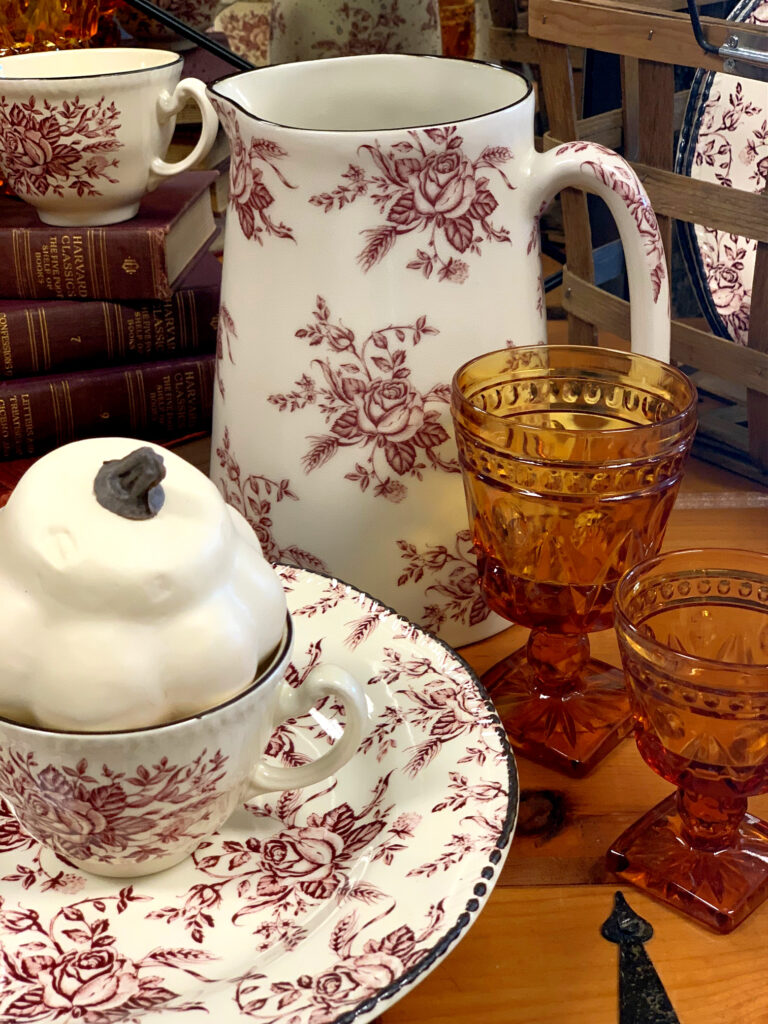 Amber goblets, dishes and glasses are a favorite thing to collect and pull out in the Fall.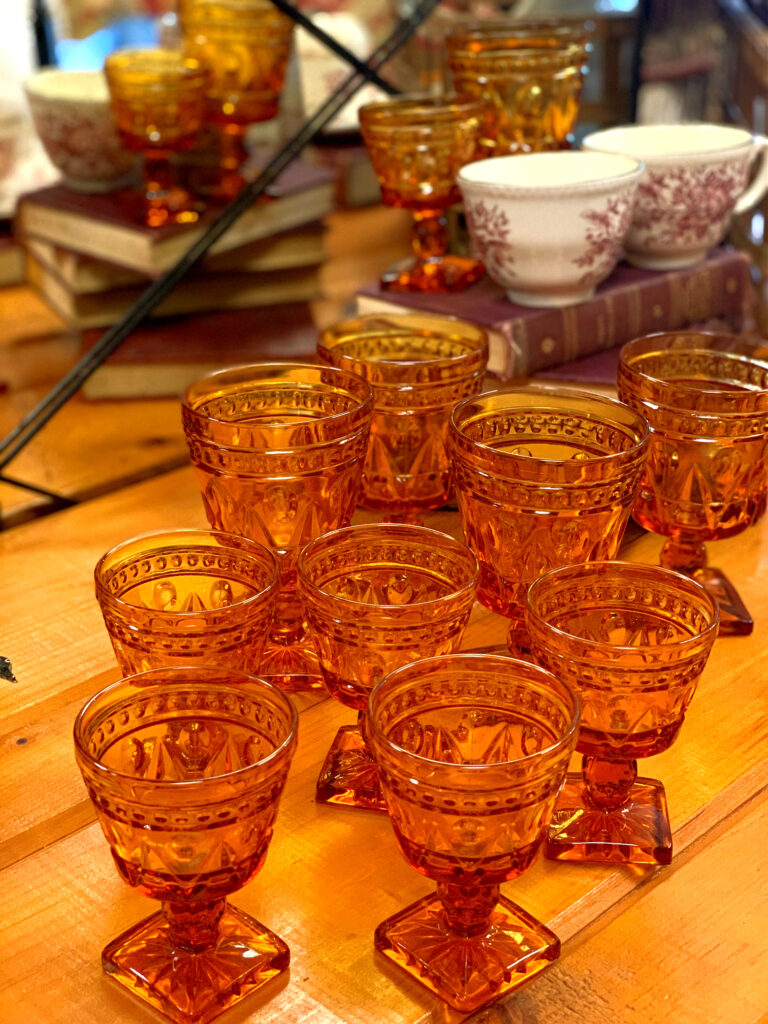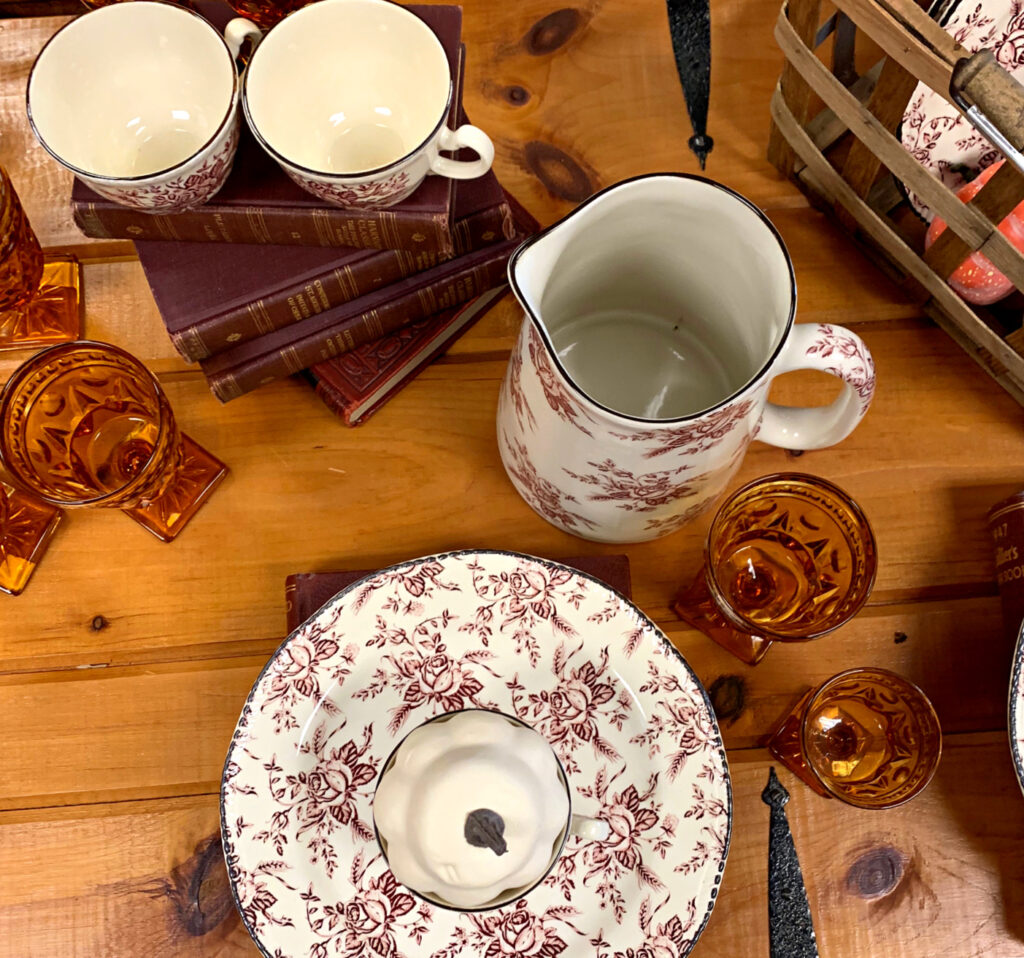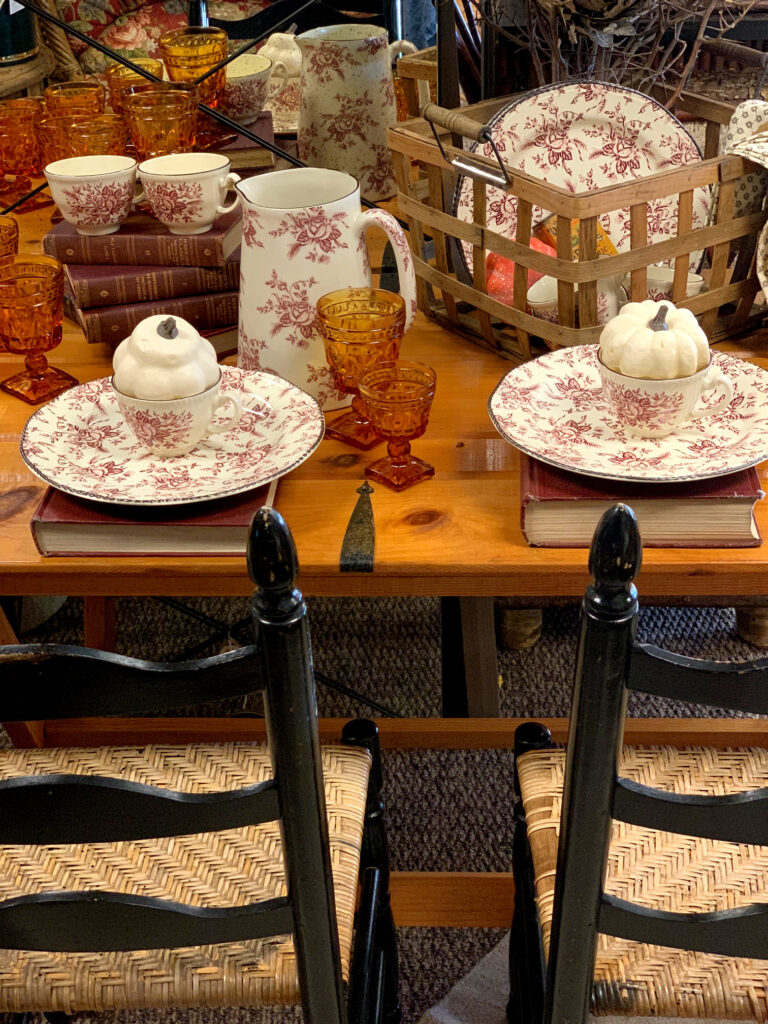 FOLLOW WHITE ARROWS HOME


Instagram ~ Facebook ~ Pinterest ~ Twitter ~ YouTube