Last year I read over 60 books. Here's what I'm reading this month to kick off my reading goals for the coming year as I set my reading goals.
(Affiliate links are used for your convenience. Read my full disclosure here.)
Do you set New Year's Resolutions? Do you include reading in your goals? What did your reading life look like last year? What do you wish it looked like?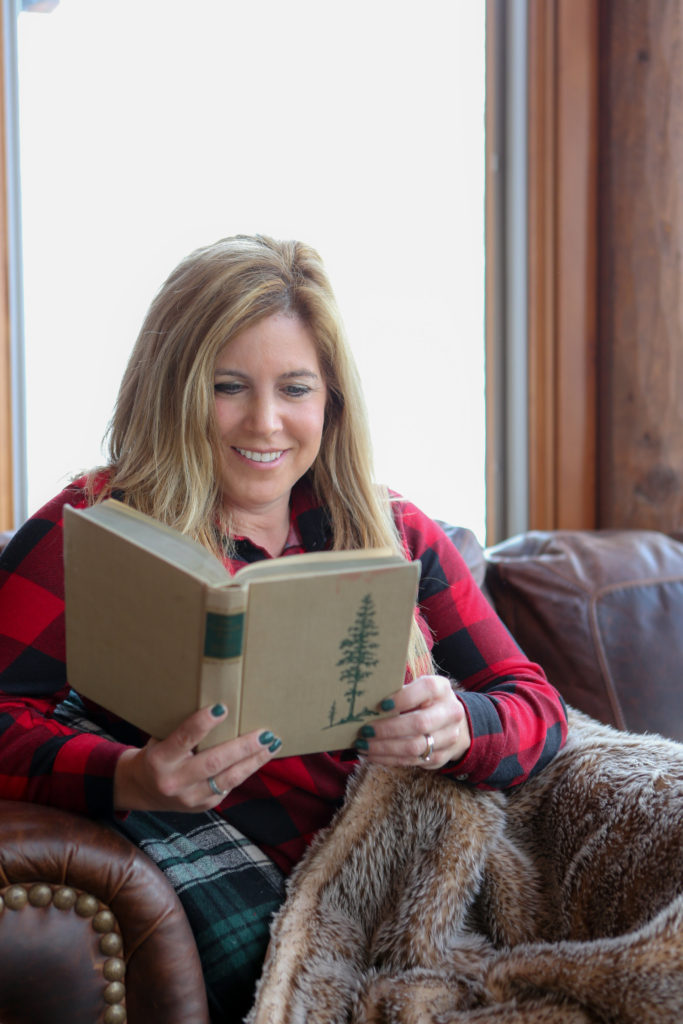 I hope following along with what I'm reading gives you some encouragement, inspiration and motivation to read just a little bit more, to start again or add even more books to your list of what you read this year.
I have a strategy I use to fit more reading into my days. I always have a long list of books that I want to read and this helps me get more checked off the list. I usually have at least four books going at once. It may sound confusing and overwhelming, but it's not. Here's how it works:
A Quiet Time Book- This is a book I read a chapter or section of typically in the mornings to encourage my faith.
A Wait Time Book- A book I keep in the car, in my purse and close by to pull out when I'm waiting for an appointment or kids to get through with practice. It's usually a personal or professional development book that's easy to put down then pick up and get right back into.
A Chore Time Book- I put my earbuds in and listen to an audio reading of books. They are usually narrated beautifully and I able to get lost in the story and look forward to the work I need to do as it gives me an excuse to read. (Yes, audiobooks do count as reading!)
A For the Love of Reading Book- I pick a book just for the pure joy of reading. I have a kindle and Ipad, but I almost always read a handheld paperback.
Quiet Time Book
Starting my day with prayer and some spiritually inspiring books is ideal. It's a great foundation for my day. I'm working at becoming an early bird and this helps carve out time when the house is quiet, I can make a cup of tea and read.
Sometimes my Quiet Time Books are a bible study to go through and answer questions along the way. Sometimes they are a book around a biblical topic or theme.
One of my favorite authors to pick up is Max Lucado. If this type of reading is new to you, his books are a great start. They are full of wonderful stories and connections from the bible to real life, easy to read and practical.
This month I chose You Were Made For This Moment by Max Lucado. He takes readers through the Bible story of Esther and how each of us are made for something special, right now, where we are. Isn't that what we all need to hear, believe and understand? How much better our world would be if everyone knew how valuable they were, how much worth they had and that they were loved unconditionally and completely by Jesus.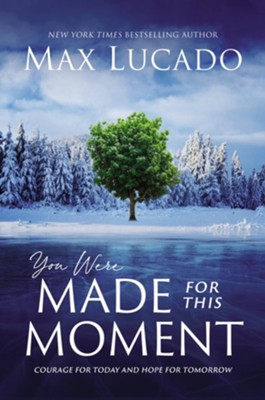 Read You Were Made For This Moment with me!
Wait Time Book
Rather than always turning to my phone and social media when I have some time to wait in the car or for an appointment, I pull out a book. When I stopped to think about how much time I spend waiting and then thought about how much time I then had screen time piling up, I decided I needed to use that time differently.
Now, I enjoy screen time, often it is valuable to me. I learn a lot. I meet and connect with friends and followers. I research, I get new recipe and decorating ideas… But, a lot of it is mindless and sucks me in to wasted moments. A Wait Time Book was the cure and the balance.
There are so many inspiring books out there to encourage personal and professional growth. I keep a highlighter with my wait time book. Some books end up full of highlights and underlines, others I maybe just come away with a few key points, but I enjoy the learning and working on getting better little by little every day.
I set a word of the year to help guide me. This year it's Thrive. My Wait Time book is a big part of that as I learn new strategies to get the most out and give back every day.
To find my Wait Time book I often look to best sellers, but more often they come from an author I've heard interviewed on a favorite podcast.
This month I'm reading The 5 AM Club by Robin Sharma. I heard him on The School of Greatness with Lewis Howes.
As I said above, I'm been admiring morning people for a long time, but never quite felt like attempting the leap for myself.
This book is very different than what I expected. It's told in a fictional story. It's so full of nuggets of wisdom and so well written I feel like the book will be heavier when I'm done with the added ink of all my highlighting.
Read The 5 AM Club with me!
Join my Fireside Book Club over on Facebook. Request to join HERE.
For the Love of Reading
One book I always have going is just for the pure joy of curling up with a book. Where's your favorite spot to read? This time of year, it's in my red and black buffalo plaid club chair by the fire. In the Summer it's the hammock in the backyard.
These books are sometimes recommended by friends and followers, chosen in my local book club or ones I've seen in book stores.
My favorite genre is historical fiction, so many times I tend to go in that direction. Sometimes I go outside my comfort zone to try something new.
Thrillers are ones I tend to stay away from, I don't like to feel scared. But I have read several good ones I couldn't put down like The Silent Patient and The Guest List.
I decided this month to read We Are All the Same in the Dark by Julia Heaberlin after scrolling through top selling books on Amazon.
Read We Are All the Same in the Dark with me!
Chore Time Book
Cleaning, gardening, driving… All these things that have to be done, can't be avoided and are often boring become fun when I listen to an audiobook while doing them.
For years I avoided books on tape/audiobooks. But then about five years ago I gave one a try as I set out for a day of scrubbing bathrooms in our house. I was actually sad when I didn't have another bathroom to clean that day because I didn't want to stop listening! I was hooked.
I'm in awe of the performers that read the books. They are so talented, reading the dialogue of different characters, using accents and pulling the reader/listener into the story just with the power of their voice. As a former teacher and a mom that loved reading to her kids at bedtime every night, I think this would be such a fun job!
When you listen to many audiobooks, you start to hear some of the same narrators. It feels like a visit with an old friend when you hear their voice again. That's how it was when I started this month's listen and heard Saskia Maarleveld.
This month I'm listening to Once There Were Wolves by Charlotte McConaghy. It's the story of Inti and her twin sister Aggie who leave secrets behind in Alaska and head to Scotland. Inti is working to reintroduce 14 wolves to the highlands to help bring back the landscape.
The story goes back and forth between the present day in Scotland to the girls past raised in two very different worlds. They spent time with their father in the wilderness of Canada learning about preserving and appreciating wild animals and plants. On the other end of the spectrum they learned about the horrors of humanity during time with their mother in Australia as she takes them along to the court trials she testifies in as a homicide cop.
Maarleveld also read these books I've listened to and loved.
The Rose Code
The Alice Network
The Huntress
What the Wind Knows
And she's also performed several that are on my Want to Read list.
A Tip- As you get used to listening to books on audio you can speed up the sound by touching the 1X in the bottom left corner of your device. I usually listen at 1 1/2 and am able to get through books so much quicker and make time for more.
Listen to or read Once There Were Wolves with Me!
How do I make time to read? Find out IN THIS POST.
Looking For More Ideas?
You can find links to books I shared in other posts posts HERE. I keep pictures of books I would like to read on a Pinterest Board called "What to Read Next". Start a board too and use photos from this post to add to it.
FOLLOW ALONG
Instagram ~ Facebook ~ Pinterest ~ Twitter ~ YouTube ~ Tik Tok ~ Liketoknow.it