There are so many fun things to do in The Northwoods for Summer. It helps to keep a list so we can check off what we've done and decide what to do next. Here's a Bucket List to help guide your vacation Up North to Minocqua and the Lakeland Area.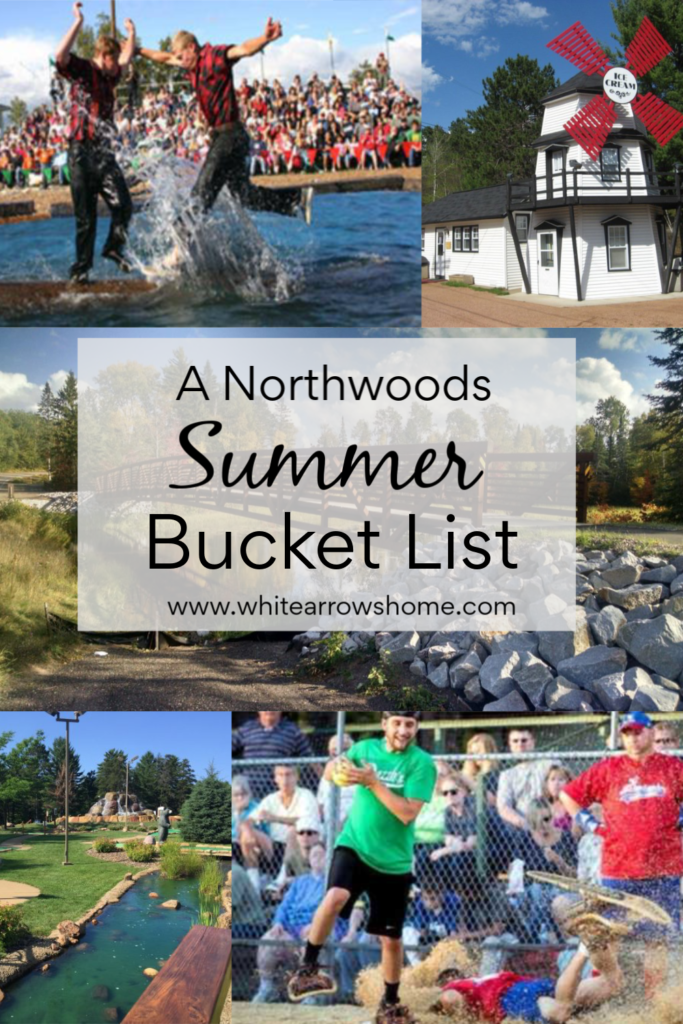 Most Summer days we just love to be home. We can be complete homebodies. But it's easy to be that way when the lake is right in our backyard.
Here are some of the items still on our bucket list for this Summer:
Snowshoe Baseball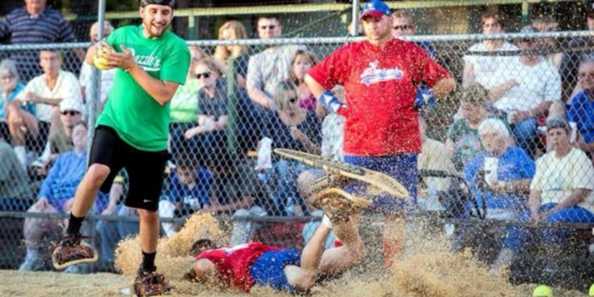 You read that right, it's baseball while wearing snowshoes. Every Monday night at 7:30 mid June-August you can watch a game in Lake Tomahawk.
Bike Trails

There are so many gorgeous biking trails throughout the Lakeland Area of The Northwoods. Our favorite bike trails are the paved paths in Manitowish Waters. Beautiful meandering trails through the woods where you can stop beside a lake or take a break for lunch along the way.
We also love to load up our bikes and park in the lot on Hwy. M and take the trails past Trout Lake and into Boulder Junction.
Windmill Ice Cream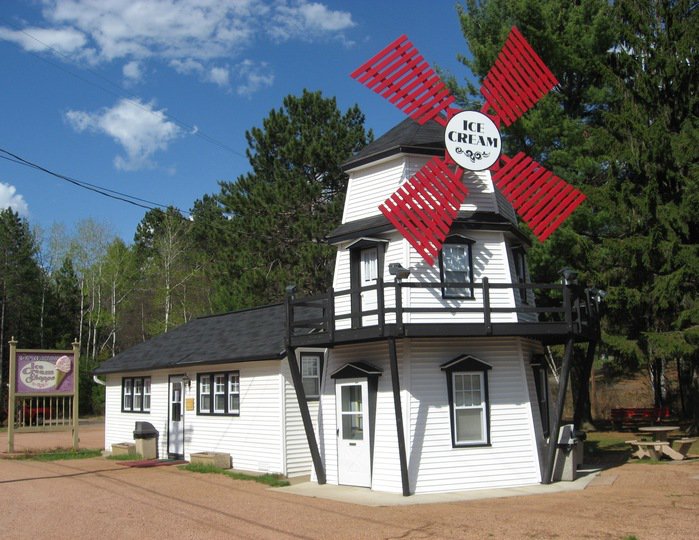 The Windmill is the ice cream spot we still have left to try from our Northwoods Ice Cream Bucket List. Everyone raves about it and we think it will be worth the drive South to Tomahawk.
Lumberjack Show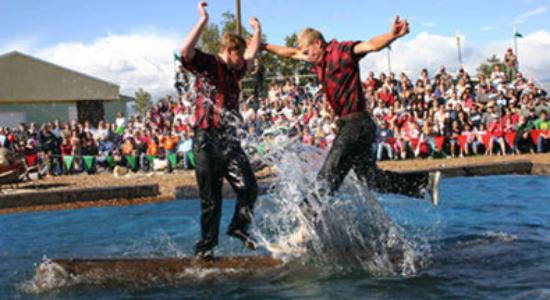 You know how when you live somewhere, you don't always hit the tourist spots? I grew up in Dallas and never once went to Southfork. Growing up in the 80s people from out of town were always so surprised. Well, we've never gone to the Lumberjack Show here in The Northwoods. We really want to make it happen this Summer.
Mini Golf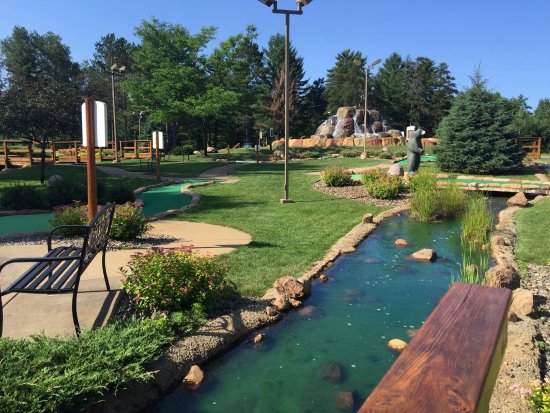 We always have fun mini golfing at Settler's Mill in Minocqua. This year we want to try The 19th Hole in St. Germain. We ate at the restaurant there a few weeks ago after a tubing trip down the Wisconsin River and it was really good. The kids are begging to go back and try the mini golf course there. They also have a Par Three golf course.

Tomorrow I'll be sharing what we have already checked off our Northwoods Summer Bucket List! It's been so much fun! Subscribe so you don't miss a post! And follow me on Instagram as I share our adventures daily on Stories.
FOLLOW ALONG
Instagram ~ Facebook ~ Pinterest ~ Twitter ~ YouTube