We are designing a way to add privacy to our outdoor shower.
Our back patio has an outdoor shower in the corner. We use it all Summer long to wash off feet before coming in the house or to rinse off after being in the lake.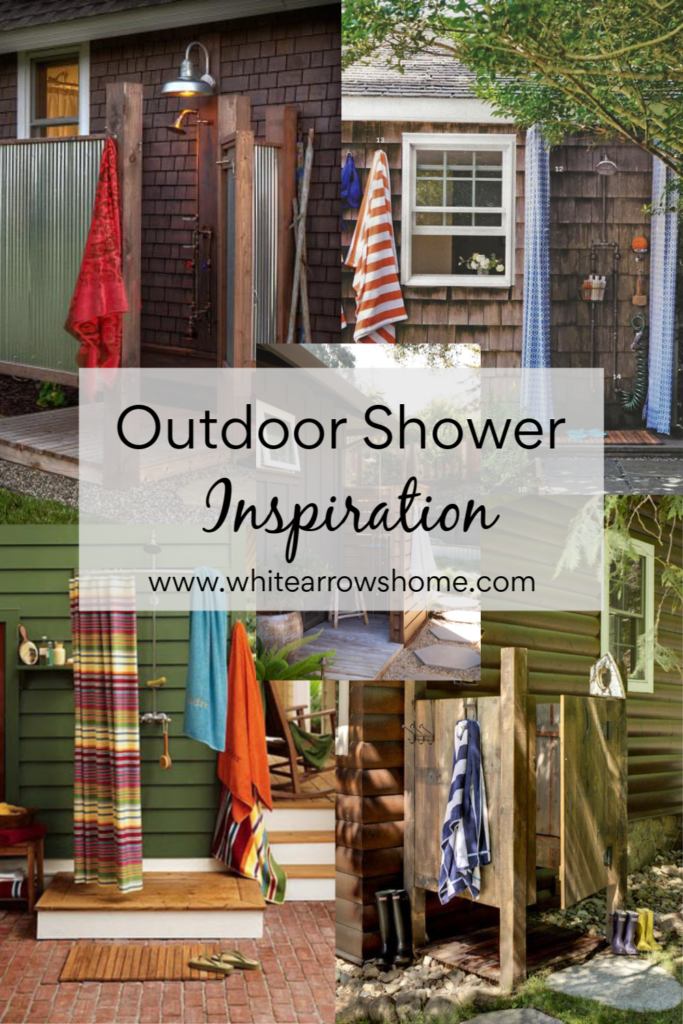 Currently, it is open to the entire patio with no privacy.
As we finish up our redesigned and expanded patio project, we decided we'd like to give the shower a makeover as well. More entertaining will be happening out in that space and adding an attractive door or screen to the shower is my newest project.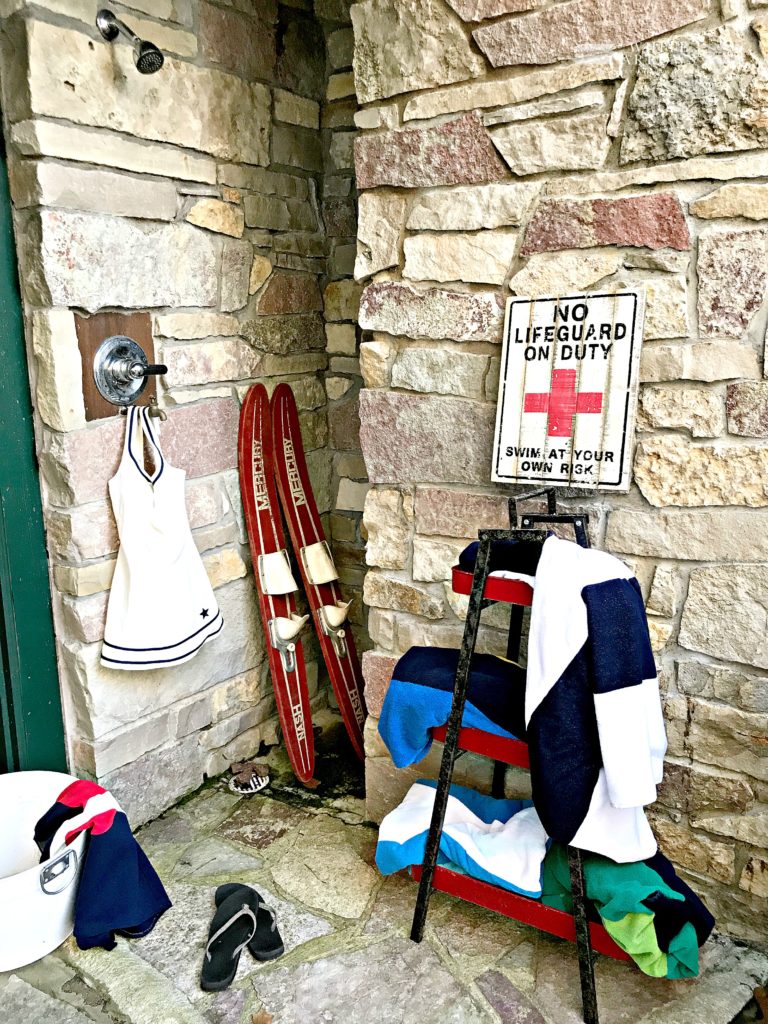 Inspiration From Some of my Favorite Outdoor Showers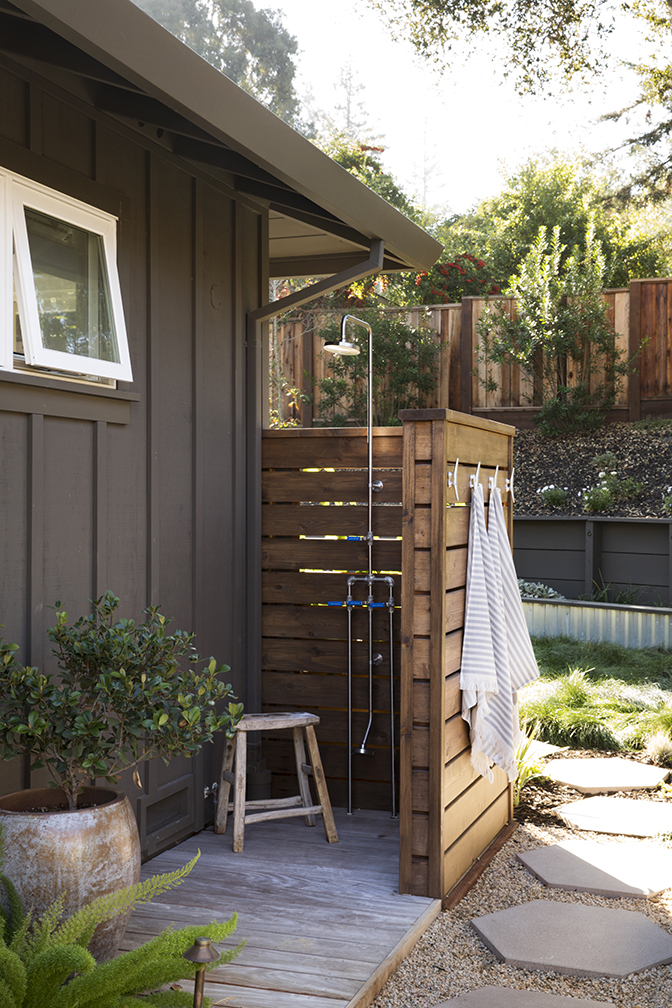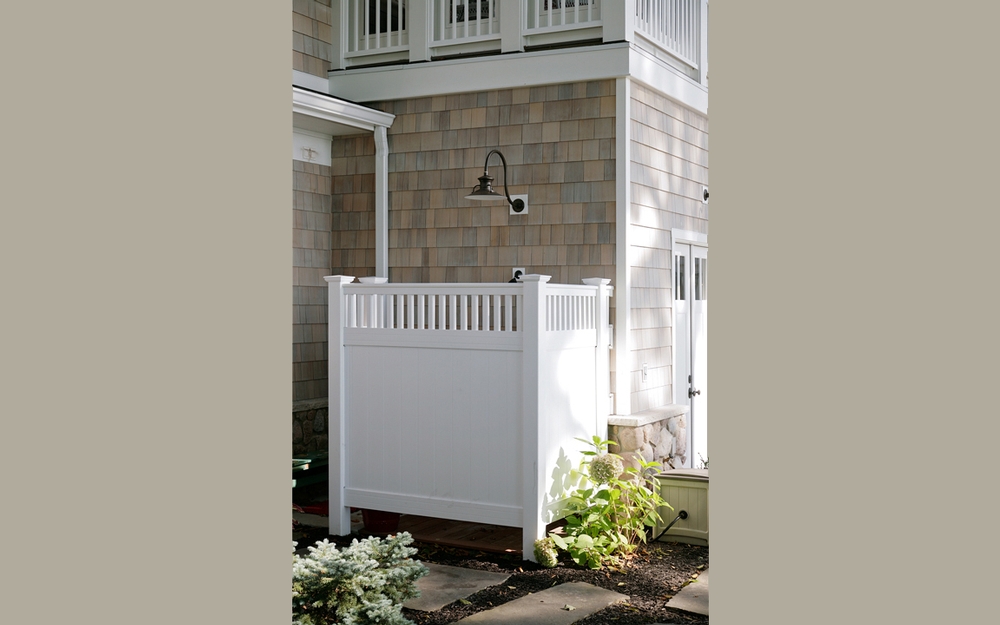 Right now I am leaning toward doing a simple shower curtain in a Madras pattern. I love Madras because of it's timeless nautical feel and the colors tend to go with everything. Below is my favorite Madras shower curtain by Nautica that I have had in our kid's bathroom for almost 20 years. It's classic. Sadly, they no longer sell it, so I am on the hunt!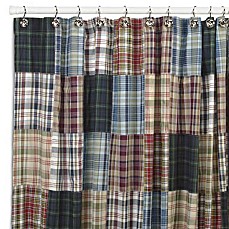 Stay tuned to see how our Outdoor Shower turns out. Subscribe in the right column or down below so my posts will be delivered to your email and you won't miss a single thing!

Join Me as I share more inspiration with you each day on:
Instagram ~ Pinterest ~ Twitter ~ Facebook