I love antique shopping downtown in the quaint college town of Ripon, Wisconsin.
(Affiliate links are used for your convenience. Read my full disclosure here.)
THRIFTING WITH THE GALS
How fun it is to share ideas with you each month for our Thrifting with the Gals Blog Hop.
Each of the Thrifting Gals share from where they live across the country, in Vermont and Maine, North Carolina and Florida. You can search our hashtag #thriftingwiththegals to follow the series.
This blog hop gives us a chance to share how we are decorating with our finds in our own homes. There's usually some great upcycling projects too. Thanks so much to Ann Dabbling & Decorating for getting this fun group started years ago.
MEET THE GALS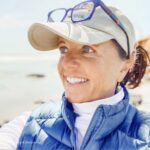 Ann @ Dabbling & Decorating | Pinterest | Instagram | Facebook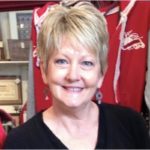 Rachel @ The Ponds Farmhouse | Pinterest | Instagram | Facebook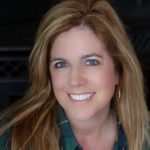 Kristin @ White Arrows Home | Pinterest | Instagram | Facebook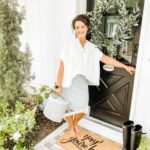 Robyn @ Robyn's French Nest | Pinterest | Instagram | Facebook
And Our Guest Host

Michele @ Vintage Home Designs | Pinterest | Instagram | Facebook
If you are coming over from my friend Robyn's Florida home, welcome to my lakeside log cabin home in Wisconsin.
Robyn's blog Robyn's French Nest is full of beautiful decor inspiration like her post today about primitive finds for Fall decor.
I live in a small town about three hours north of Madison, just below the UP of Michigan known as The Northwoods.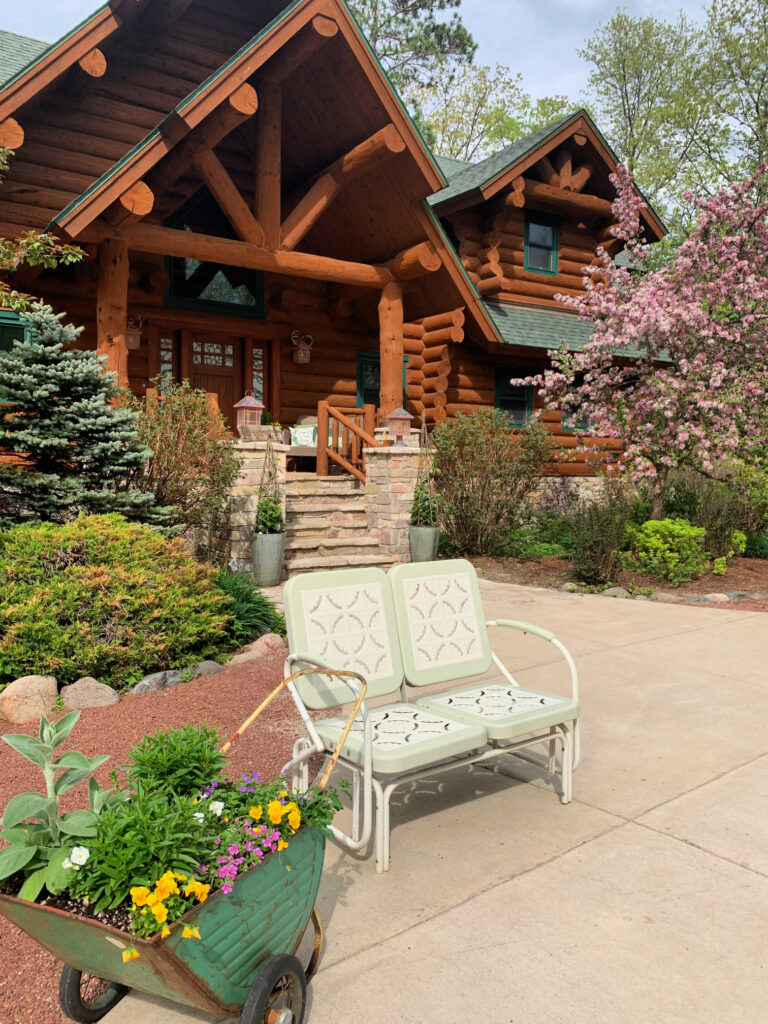 Our family moved up to the area almost ten years ago from the town of Fond du Lac, about three hours away from Minocqua, between Madison and Milwaukee.
Near Fond du Lac is a quaint little college town, Ripon. My in-laws live nearby in Green Lake and my sister-in-law and I loved to run into Ripon to shop the cute antique shops.
In the past three years their downtown has begun to thrive and many new amazing stores have been added.
I love to go down there when I get a chance not only to shop, but see the shop owners who have become friends.
Soul Patina
I first met Kelly through a mutual friend years ago and then as I started to shop the barn sale she held right in the barn of her farmhouse.
It was so exciting when her dream of opening her own shop came true.
I love stopping in at Soul Patina and shopping all the preppy, colorful products and decor.




I'm so excited about what I brought home from Soul Patina! I collect Skotch Kohler and have never seen any of these before!! How cute is this cooler!

You will love following Soul Patina on Instagram! You will be swooning over her squares. And she has an online store too!
Back Porch Gatherings
Another great shop in downtown Ripon is Back Porch Gatherings. They are always doing something architecturally inside their shop that is so inspiring, like a building a greenhouse inside the shop.




Hart Mercantile
Just across the street from Back Porch Gatherings is Hart Mercantile. I love the way Dawn displays her shelves of treasures and styles her products. She carries lots of gorgeous barware, brass, candles and more.


Salvage
Just down from Hart Mercantile, Back Porch Gatherings has a Salvage shop. It's overflow pieces and some storage space for them, but styled for great shopping. You can find great pieces to be creative with.



Patina Vie
I don't have any Patina Vie photos from my last visit, but here are some gorgeous ones from a Holiday season a few years back.



Outside Patina Vie is a cute airstream trailer serving ice cream and snacks.

Gent's
A new store just opened since I was there last and I LOVE it.
It's such a great aesthetic. The owner thought of every little detail to create an unforgettable shopping experience.
The giant flags in the windows and the disco ball in the entry made for a stunning welcome.

He involved all the senses. Sense of smell, taste (offered us a beer out of a vintage cooler) and had music playing.














In the back of Gent's is a super cool barber shop.



I brought home from Gent's this beautiful cocktail pitcher.

Thanks for coming along for the fun in Ripon, Wisconsin!
Next up, you are headed to North Carolina and my friend Rachel's special farmhouse home where she blogs at The Pond's Farmhouse.
She has gorgeous inspiration for finding thrifted pieces to decorate for Fall.
Take the Tour

Dabbling & Decorating ~ Robyn's French Nest ~ White Arrows Home ~ The Pond's Farmhouse ~ Vintage Home Design
FOLLOW ALONG
Instagram ~ Facebook ~ Pinterest ~ Twitter ~ YouTube ~ Tik Tok ~ Liketoknow.it