(Affiliate links are used for your convenience. Read my full disclosure here.)
I'm so honored to be joining the Bloggers Best Spring Home Tour hosted by This Is Simplicite and The Tattered Pew. They've pulled together 30 top home decor bloggers to share how we've decorated our homes for Spring. Find a full list of all the participants and links to their posts at the bottom of the page.
We've had tours every day this week and I'm excited to kick off Friday's line up. Yesterday you finished off at Pasha Is Home with her beautiful tour and now I'm thrilled to welcome you to The Northwoods of Wisconsin where I live with my family in a lakeside log cabin home.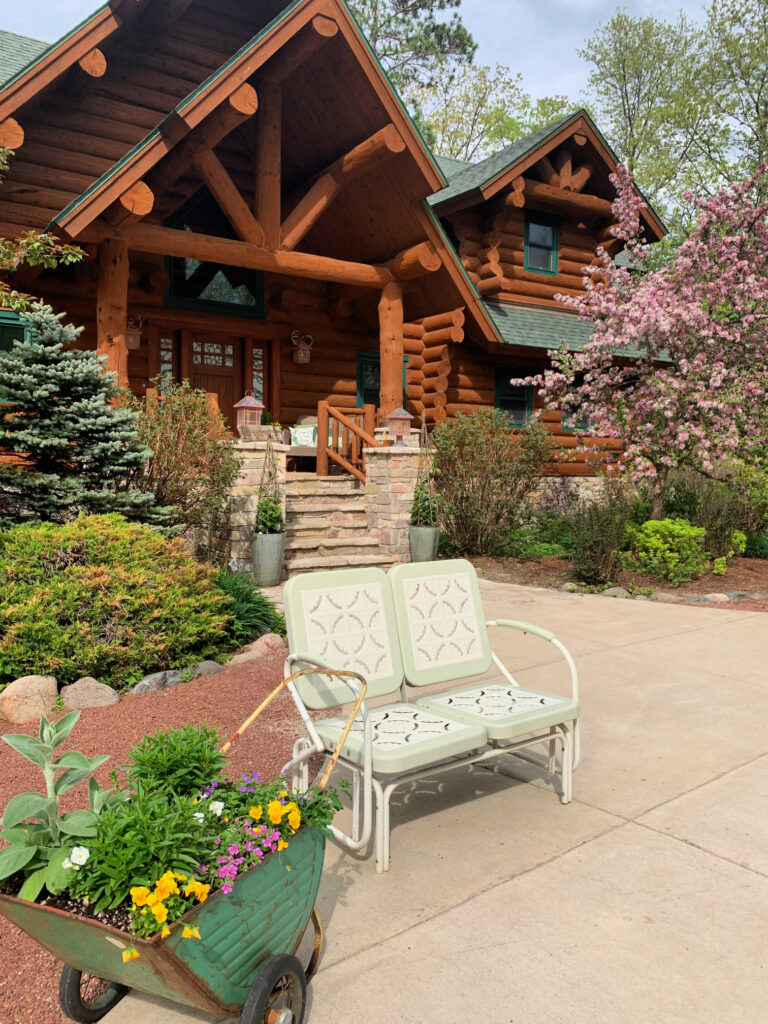 One of the things I love most about where I live is the change of seasons. Just two weeks ago my husband was snowmobiling across our frozen lake, now all the snow is almost completely gone and we are headed toward Summer like in the photo above.
Because Spring is our shortest season, I think of it more as mud season, I decorate more inside that out this time of year. Here's a peak at some of the ways I've added Spring touches throughout the cabin.
The Porch
We won't be able to have flowers outside until May so for now I use other pretty decor accessories like this lantern to decorate our front porch. Here's a post I shared about 5 Ways to Decorate Before Flowers.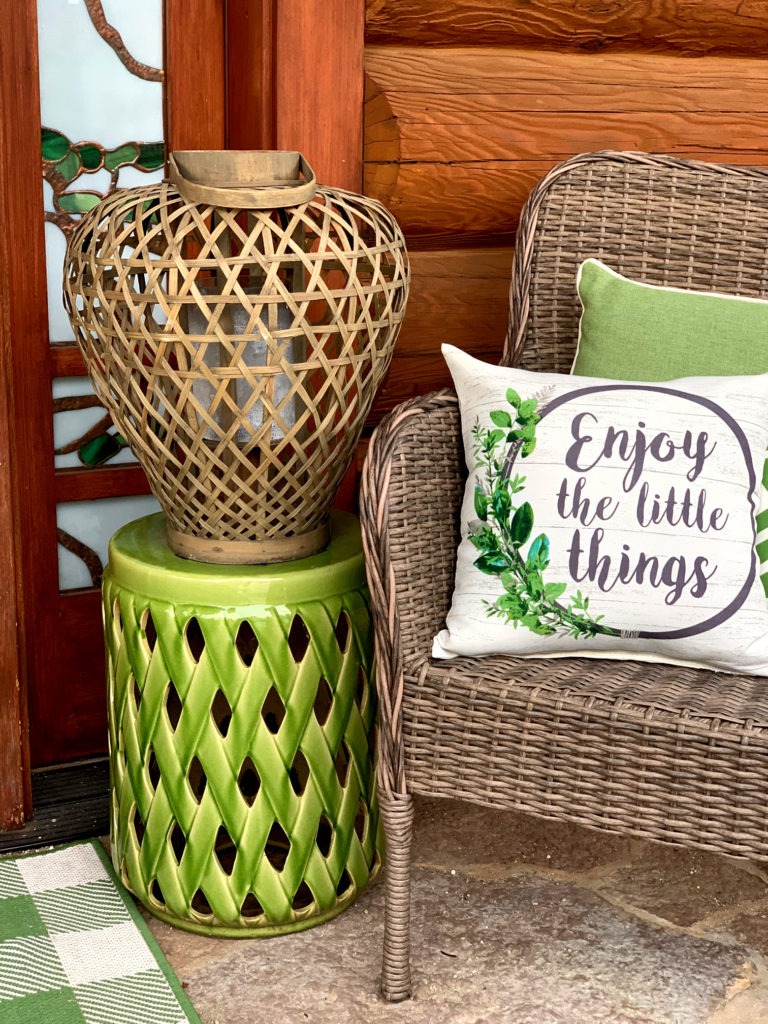 The Entry
I added some Easter items to our entry table. The bunny is a garden sculpture I found at Walmart this week in the garden section. I got the little sign there too in the Easter decor aisle. A few speckled eggs were added to a piece of my vintage milk glass with moss. I found the moss at Dollar Tree and the eggs at Michaels.
My antique Hawkeye basket looks so fresh with some faux white blooms coming out.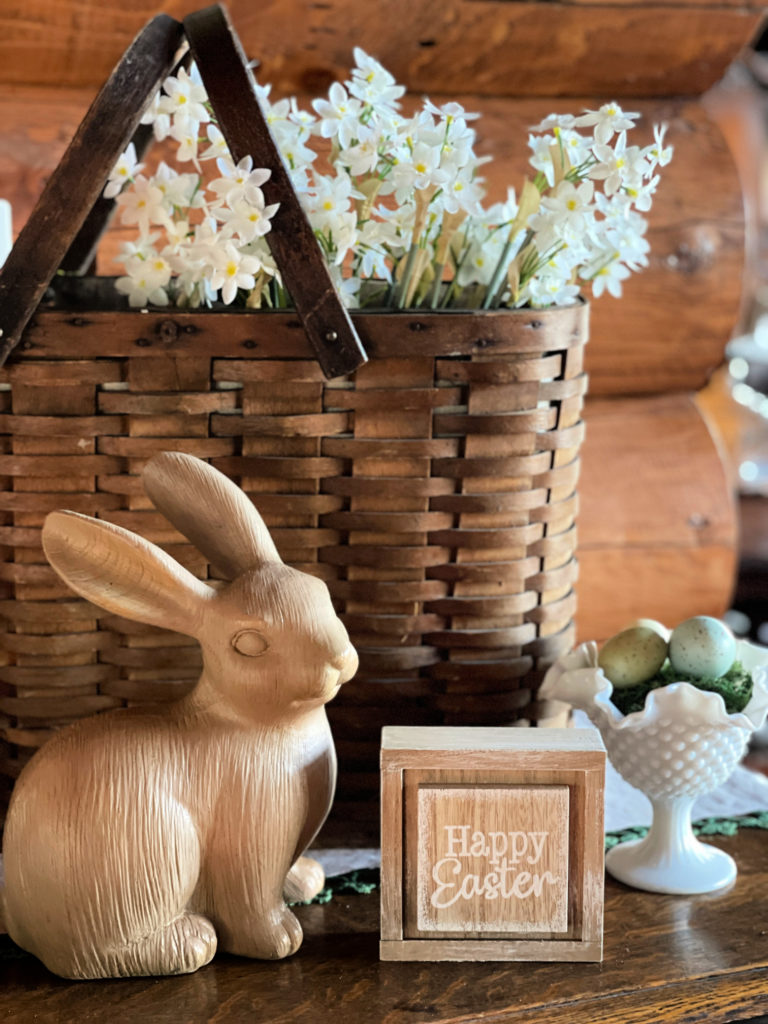 My Desk
Several of the pieces in my Vintage Spring decor are things that I found recently at local shops. I loved this little ceramic rose sculpture. You can follow along in Instagram stories each Wednesday when I do #thriftingwiththegals and then in IG Live when I share what ends up coming home with me. My Live's are added to my IGTV so you can go back and see ones you may have missed.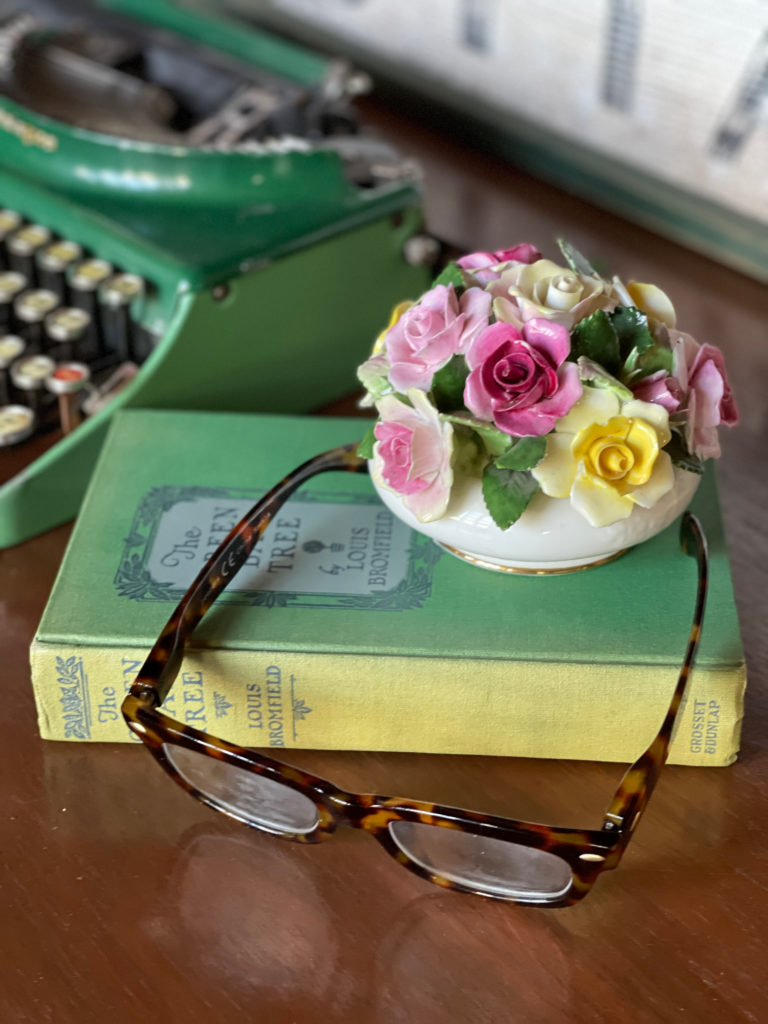 Another one of my milk glass pieces is filled with moss and eggs and styled with a rustic wood bunny and some faux cabbage leaves pulled together to make an arrangement in my hobnail pot.
The Great Room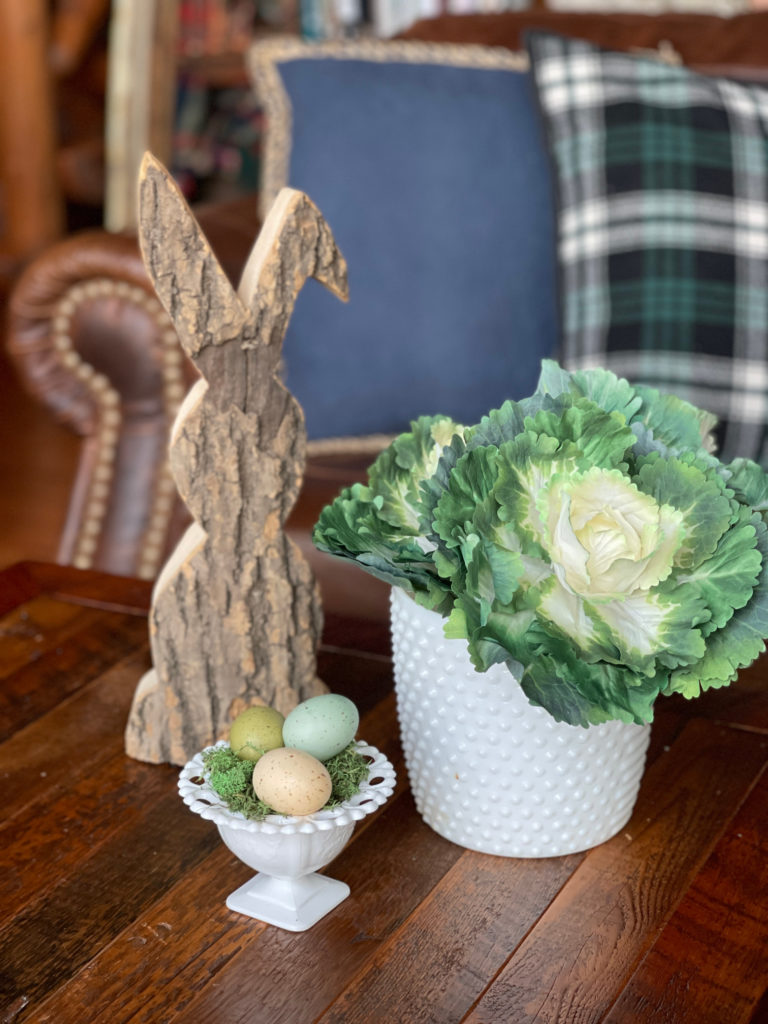 The Coffee Table
Picking up fresh flowers from the grocery store is a treat and I love putting them in vintage containers and being creative with it. I love using my milk glass.
Included on my coffee table are several of the things I consider WAH essentials: a tray, supper club books, a deck of cards, and some coasters to protect the table. I have several styles of coasters and they are fun to change in and out. These green and black plaid were a gift from a friend.
I think antlers look beautiful all year long in decor. I shared a post about decorating with them here. Spring is the time we go on hikes keeping our eyes open to find sheds on the ground.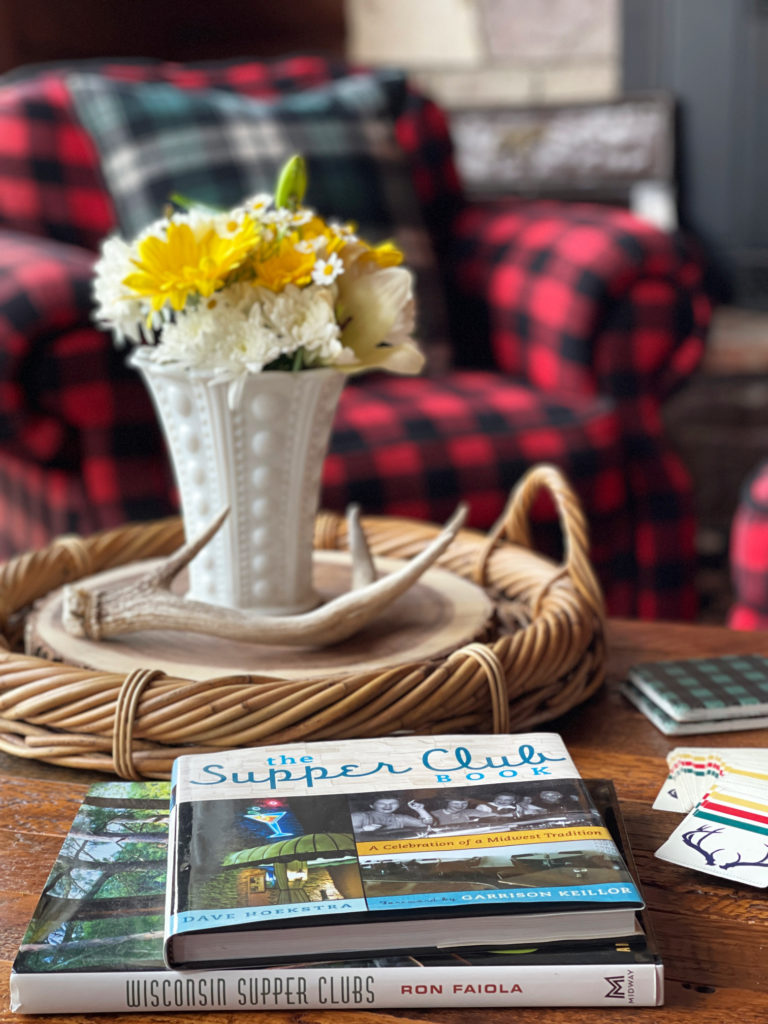 This vase had a hole at the bottom so never would have held water. I simply added a mason jar inside and filled it with water and then the bouquet.
The Breakfast Room
In the dining room I have a little shelf that holds some favorite dishes. I used my black bear beverage crate to hold two Easer Lillies.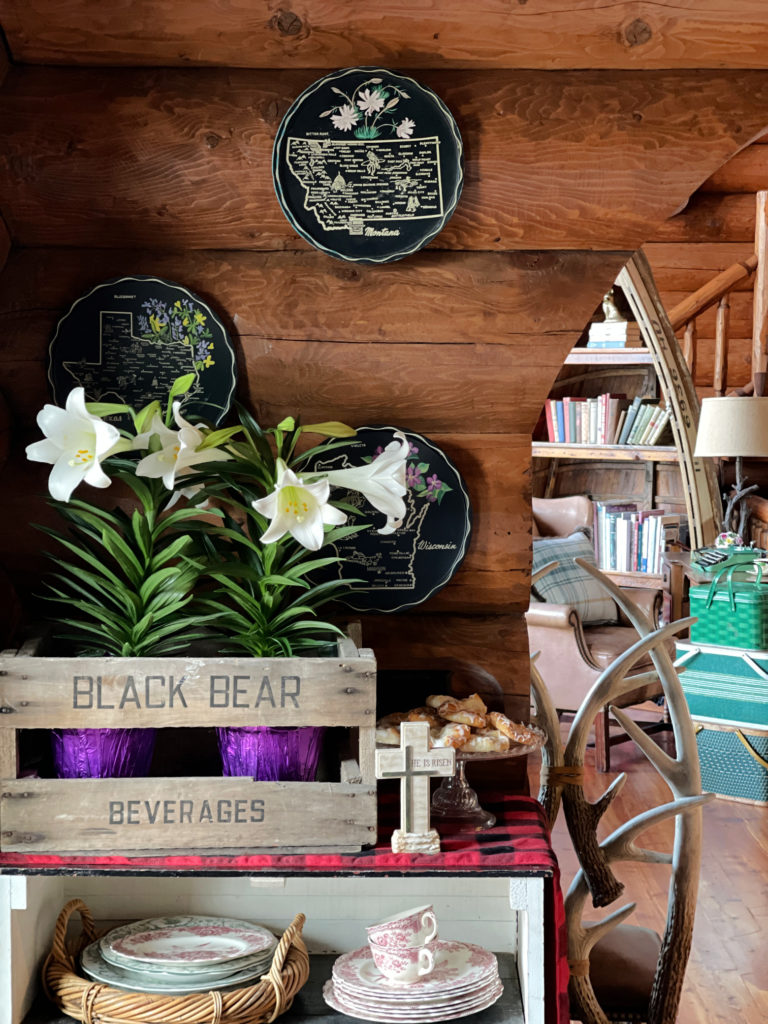 Up the wall above the shelf I hung vintage souvenir plates. There's Texas for where I grew up, Wisconsin for where I live now and Montana for where my parents live and where we spend lots of time.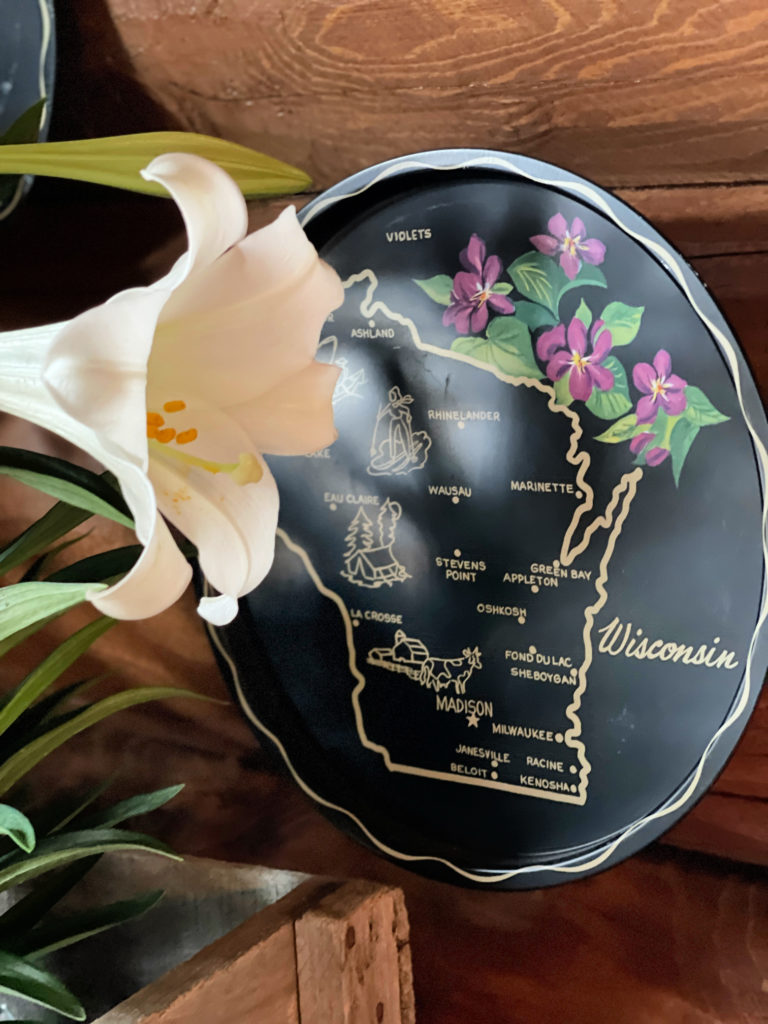 The Kitchen
By the kitchen sink I have fresh herbs in green McCoy pots and I mixed in an old red scale.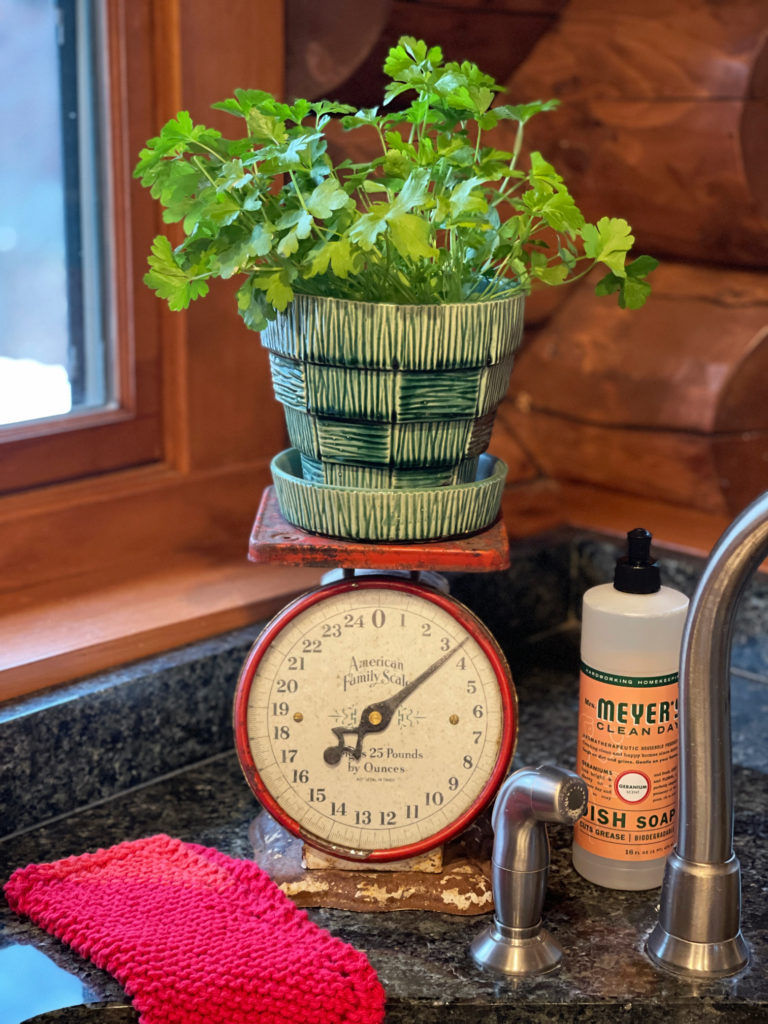 Then Mantel
One of my favorite things is decorating my mantel for the Seasons and I knew I wanted to use lots of greens for Spring. I like to mix Northwoods items like the oars and sign with lots of vintage and natural elements. Our fireplace is tall so I add things of various heights to give balance.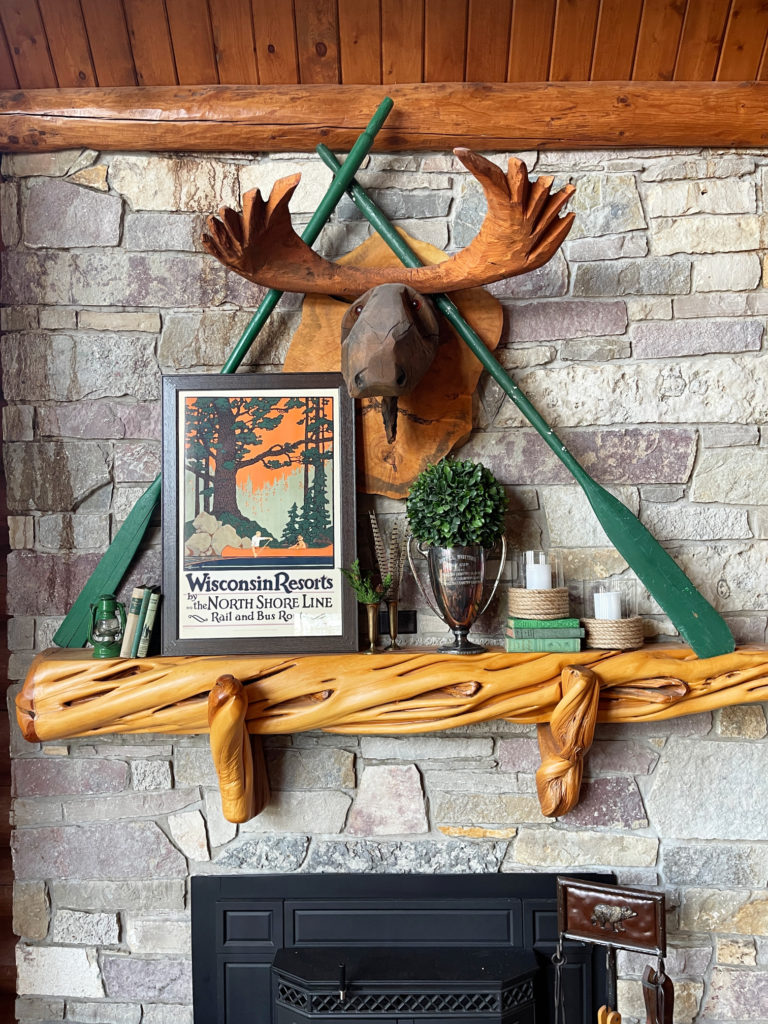 Old trophies are a favorite find and I added a boxwood ball to the top of this one.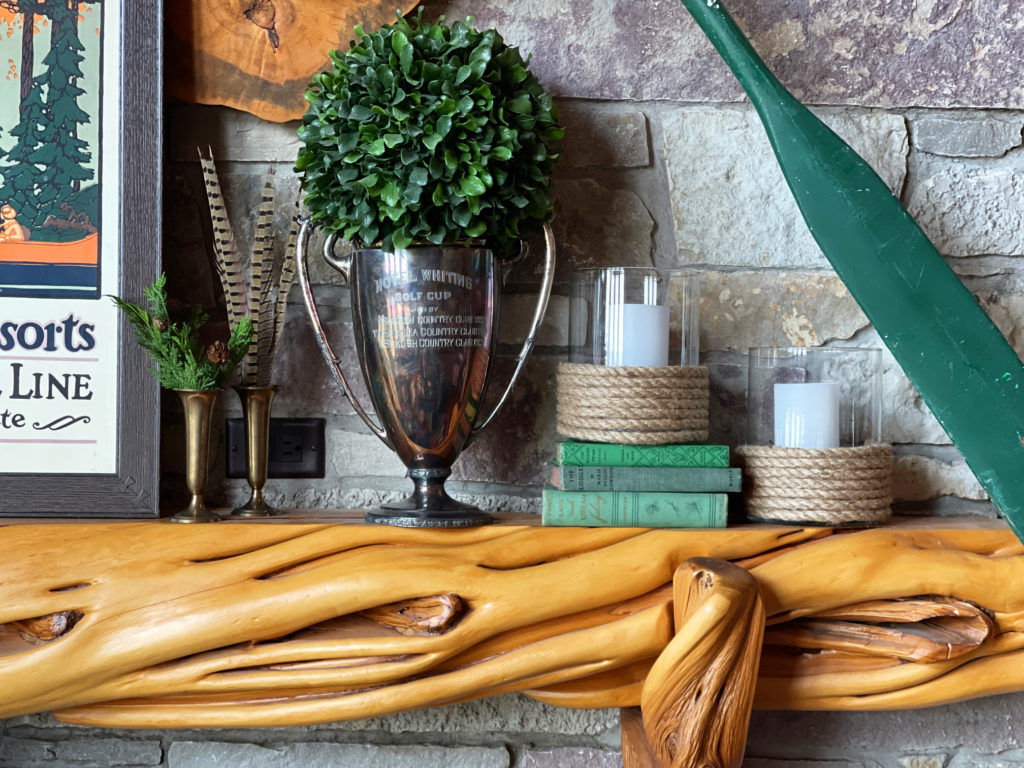 On top of some vintage books I added my DIY Nautical Candleholders I shared making in this post.

I also added some green books to the left side and a green lantern.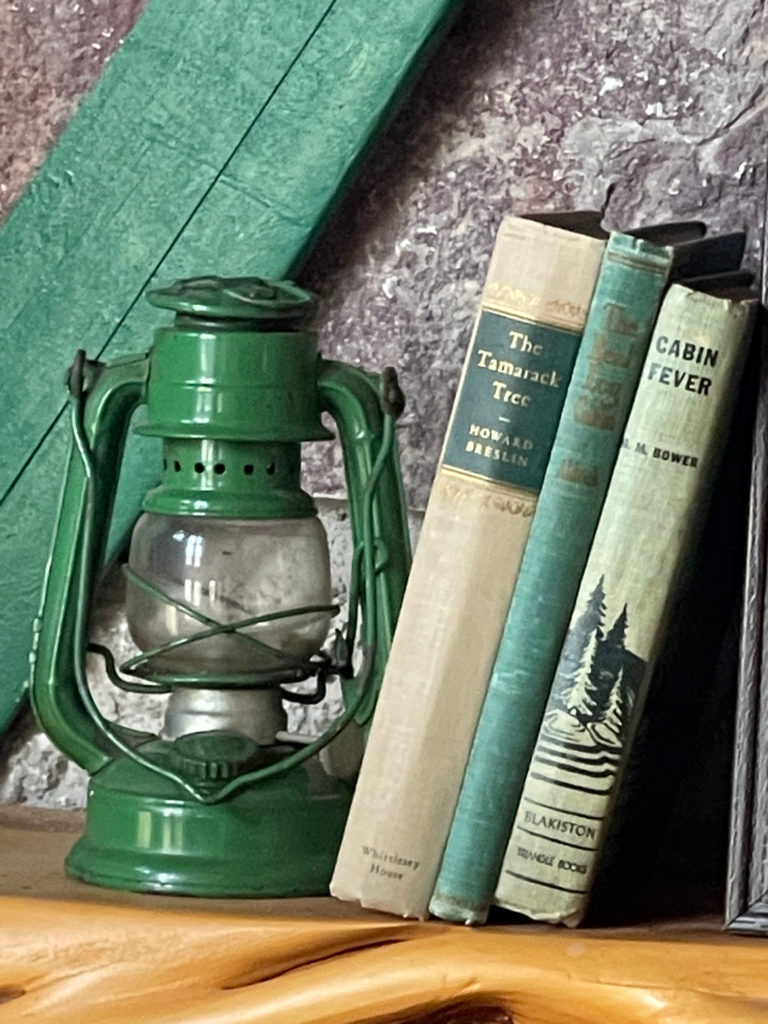 The Sunroom
A great part of Spring is that we start hanging out again in the sunroom.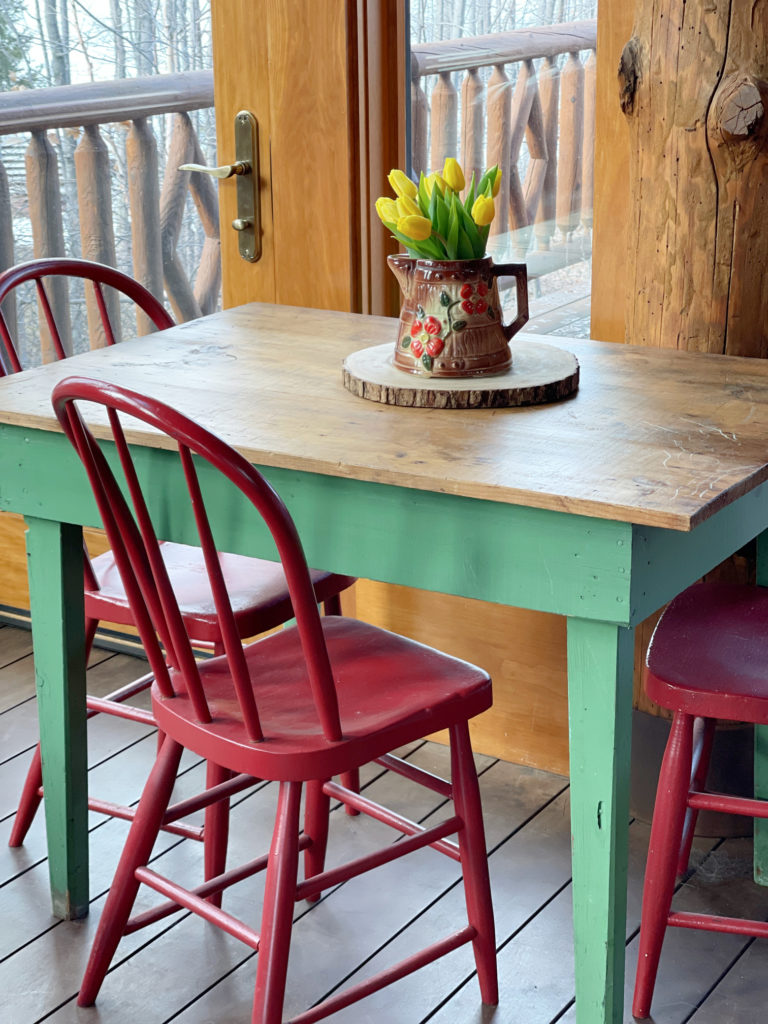 I love this little pitcher I found this week thrifting and it became the perfect vase for some bright yellow tulips.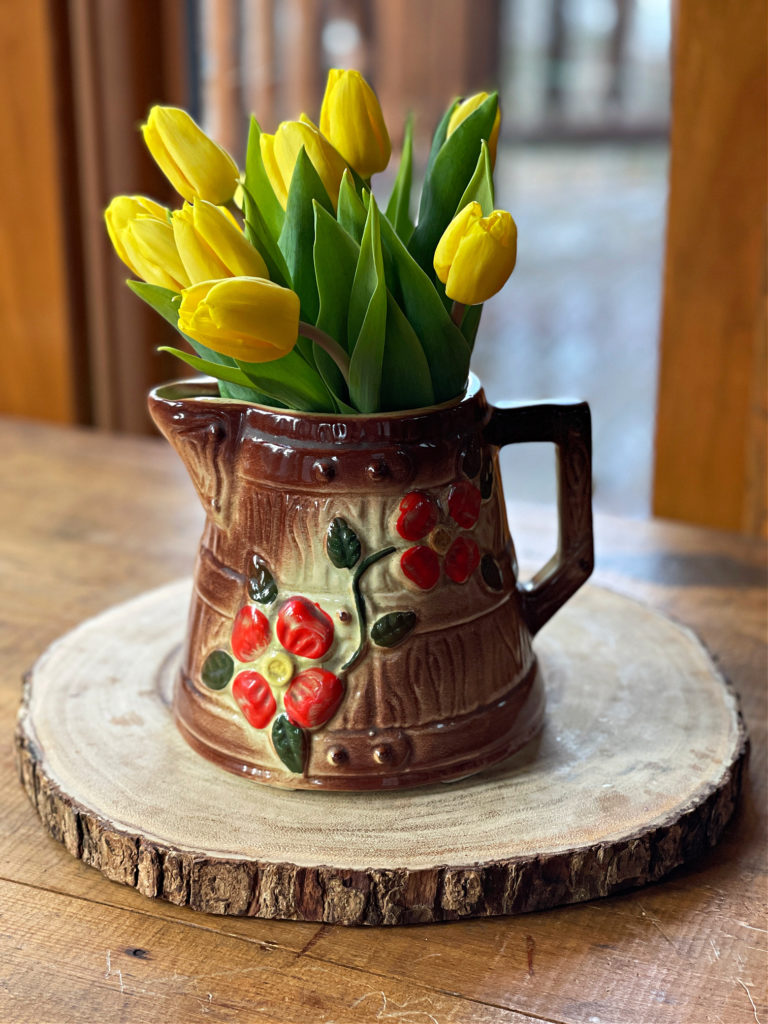 Thanks so much for stopping by! I hope you will subscribe and become a regular. And if you already are, I love when you visit!! Leave me a comment below about what you liked best.
Next up you are headed to Yvonne's beautiful home at Stonegable blog. Her style will give you so much inspiration!
Take the Tour
Monday's Tours


Tuesday's Tours


Wednesday's Tours


Thursday's Tours


Friday's Tours


FOLLOW WHITE ARROWS HOME 


Instagram ~ Facebook ~ Pinterest ~ Twitter ~ YouTube