Find my easy to use strategies to fit reading into a busy life along with what I'm reading this month to learn, grow and enjoy.
(Affiliate links are used for your convenience. Read my full disclosure here.)
I love the Winter months and curling up to read, but this time of year I'm getting antsy for reading:
in the hammock
on the dock
in a rocker on the porch
at the park between ball games
on the boat
Where is your favorite place to read in Spring and Summer? Here's what I'm reading this month and I hope it inspires you to read along and enjoy a book in some beautiful, peaceful places.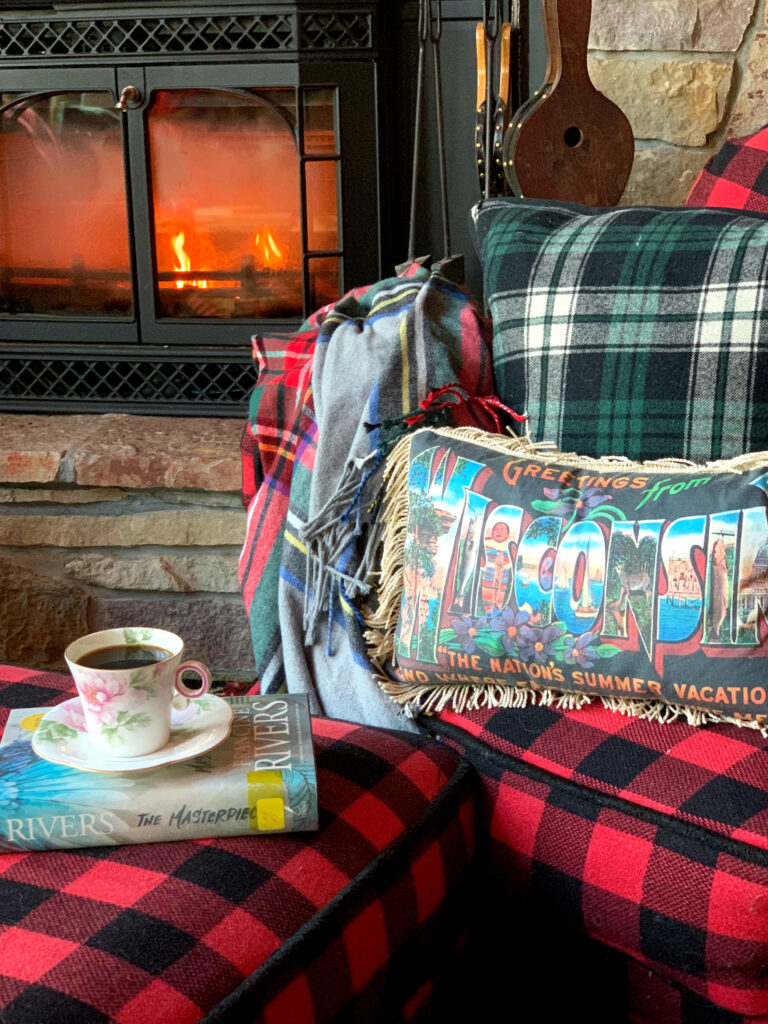 Little Free Library
I always had a dream of having a Little Free Library and when I opened my shop, that dream came true.
When I was out thrifting I found a beautiful antique stained glass window and I gave it to my carpenter with my ideas. It turned out exactly like I wanted it to.
Now people stop to drop off books in it that they are finished with and others stop and grab a new one to read. It's so fun to see books come and go!
So if you are looking for something the read, and are in the area, stop by! We are registered (#126490) with littlefreelibrary.org and have our official plaque and are on their map.

What a fun adventure to add into your travels to visit Little Free Libraries, pick up a book and leave a book.
How To Make Time To Read
Do you struggle finding time to fit in reading? We are all so busy and even those of us that love to read can find it hard to make time.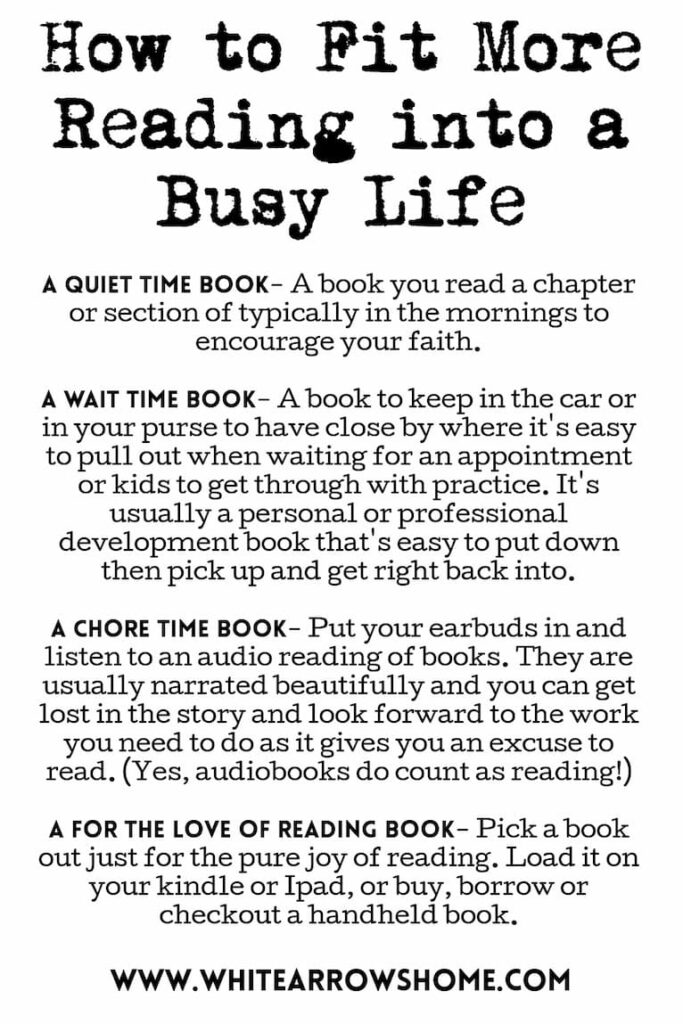 Quiet Time Book
Last month I read The Women of the Bible Speak by Shannon Bream.
This month I'm reading Undistracted by Bob Goff. I've read all of Bob's books. They are full of wonderful stories and are quick reads because they keep you so engaged. I am always inspired by his words.

Read Undistracted with me!
Wait Time Book
Last month I read The Ride of a Lifetime , Lessons Learned from 15 Years as CEO of the Walt Disney Company by Robert Iger.
This month I'm reading Brighter by the Day by Robin Roberts. I am drawn to positive people. I love when people can see the bright side even in hard times. I've always been inspired by the positive attitude of Robin Roberts when I watched her over the years on Good Morning America.
In Brighter by the Day she shares her personal stories, advice and knowledge she's learned along the way through her own hard times and how she keeps optimism a practiced skill.

Read Brighter by the Day with me!
Join my Fireside Book Club over on Facebook. Request to join HERE.
For the Love of Reading
Last month I read The President's Daughter by Bill Clinton and James Patterson.
This month I'm reading Undiscovered Country by Kelly O'Connor McNees. This book was part of my birthday gift from my girl friends. A book is always a perfect gift for me!
The Depression Era in a West Virginia coal mine and two characters history is familiar with, Eleanor Roosevelt and Lorena "Hick" Hickok take center stage in this novel of historical fiction. Hick's life is forever changed when she's assigned to write a feature on FDR's wife and then to accompany the first lady to Scotts Run, West Virginia. The author combines fiction with fact through Hick's voice based on the more than three thousand letters between Hick and Eleanor.

Read Undiscovered Country with me!
Chore Time Book
Last month I read It All Comes Back to You by Beth Dukes.
I have a group of friends that I have coffee with every Wednesday, a few of us love to read and were talking about what we read over Spring Break. One of my friends recommended what I'll be reading this month, People We Meet on Vacation by Emily Henry.
This one sounds like the perfect Summer read, a When Harry Met Sally kind of story. Poppy and Alex have nothing in common and their personalities could not be more opposite, but when they share a ride home from college for the Summer they become friends. Over the years their friendship continues for their weeklong vacation until one year when everything falls apart. Years later when Poppy is feeling miserable she remembers the last time she felt truly happy was being with Alex. Will they reconnect? Will they fall in love?

TIP: As you get used to listening to audiobooks you can speed up the sound by touching the 1X in the bottom left corner of your device. I usually listen at 1 1/2 and am able to get through books much quicker and make time for more!
Listen to or read People We Meet on Vacation with Me!
More to Read This Month
This is a month I've been able to fit in more books. Here's the rest of what I'm reading:
I'm working through all of Brené Brown's books and just finished Braving the Wilderness.
My local bookclub just read Women Rowing North by Mary Pipher about women growing older.
I am working on "lightening up". My age is making it difficult right now, but so are my cravings. When I'm at Target I always go through the book aisle and I recently picked up I'll Start Again Monday by Lisa Terkeurst about breaking the cycle of unhealthy eating habits with lasting spiritual satisfaction.
Looking For More Ideas?
You can find links to other books I shared HERE. I keep a Pinterest Board called "What to Read Next". You can start one too pinning the photos from this post.
Books This Month


FOLLOW ALONG
Instagram ~ Facebook ~ Pinterest ~ Twitter ~ YouTube ~ Tik Tok ~ Liketoknow.it