What a beautiful Fall it's been! I am so excited to share more of my Fall decor with you on the Bountiful Fall Baskets Blog Hop hosted by Amber, of Follow The Yellow Brick Home. If you are coming over from Beauty For Ashes    aren't you still swooning over her tour? I'm so glad you are her now visiting me in Northern Wisconsin at our lakeside, log cabin home.

I love using baskets in our cabin home. The textures and variety of styles work so well in our rustic decor. This basket below is a favorite. It was given to me filled with goodies (fresh baked cookies, magazines, a candle, fresh flowers, linen napkins) from one of my dearest friends, whose family comes to visit every summer. Hosting friends and family often is one of the best parts of living on a lake. Baskets make great gift holders and then can be used after in many ways. I often keep books in this one.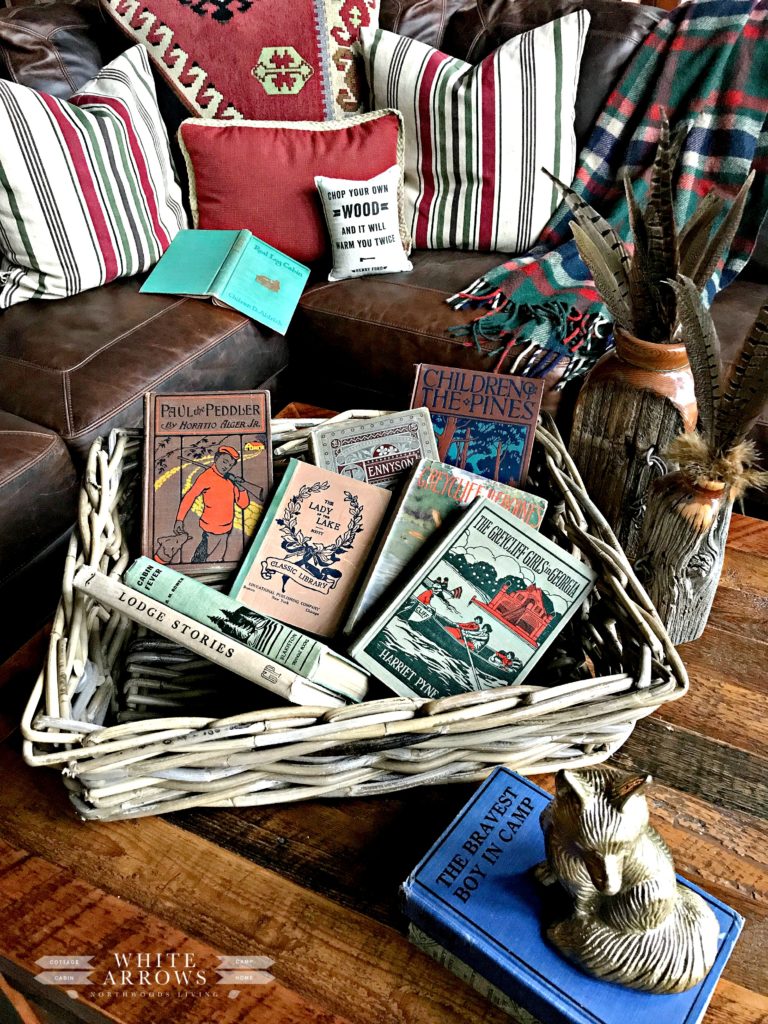 This tall woven Hawkeye basket is filled with Fall Florals. A metal picnic basket from my collection ads color and storage on the shelves of my self serve Bloody Mary Bar.

I collect metal and woven picnic baskets. The stack below are just a few from my collection. The brown one on the bottom was passed down from my parents. It was one of their wedding gifts in 1970. They originally gave it to my sister, but she sweetly decided it needed to come to my house. Thank you Missy!!

Here are a few more Fall photos with my picnic baskets.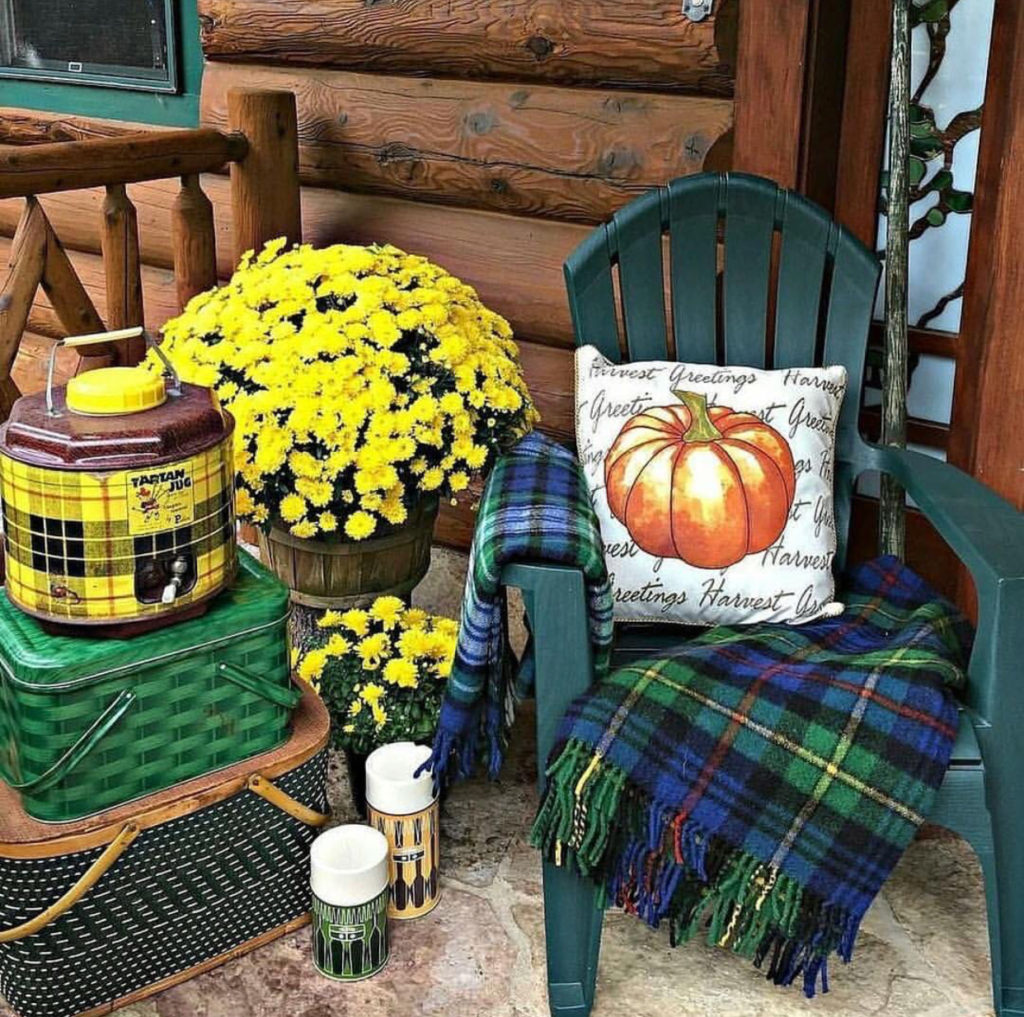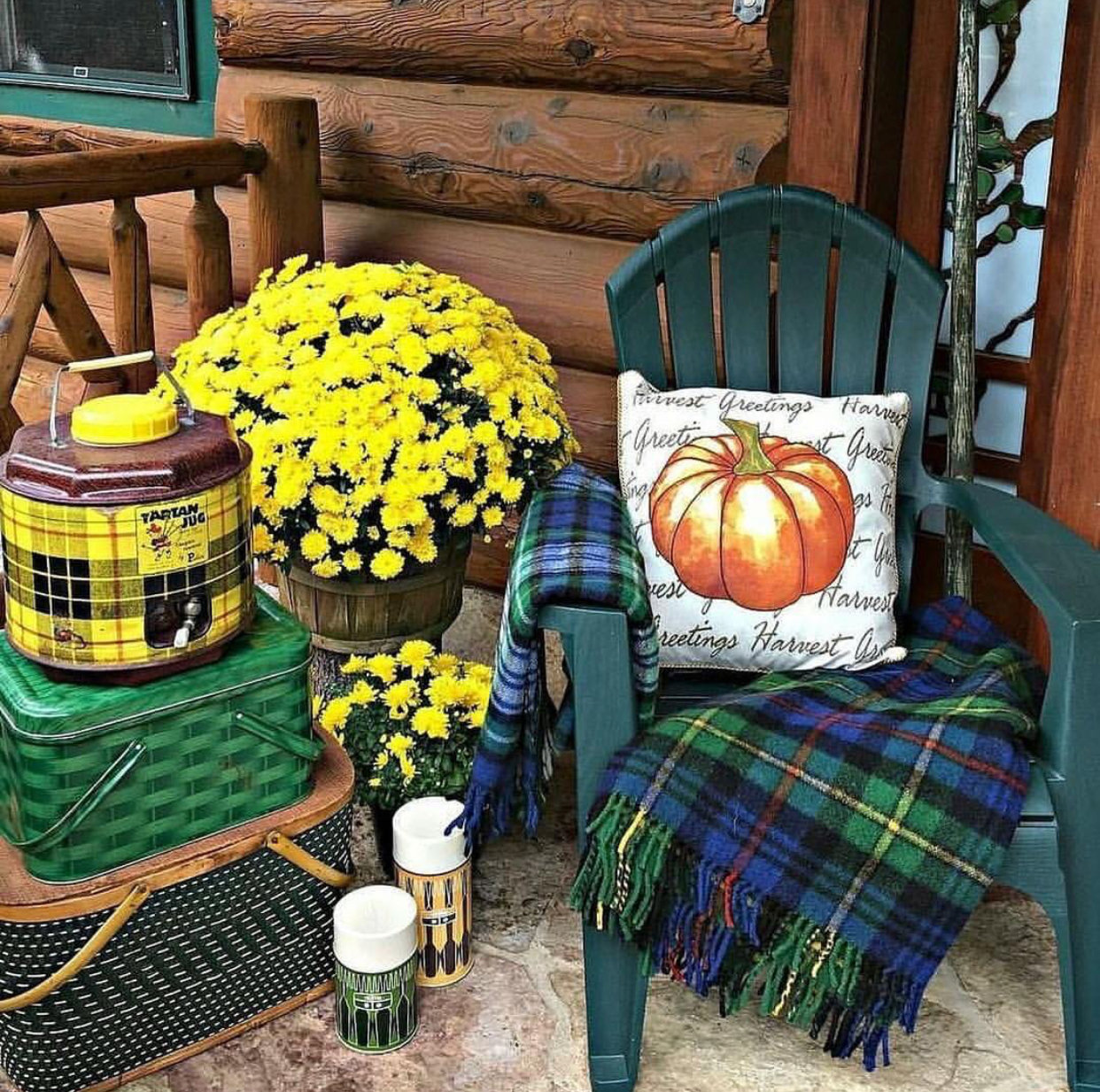 When I got married my Mom and I found several amazing baskets to use on the buffet table. It made it so elegant and special. The best part is that I have continued to use those baskets in my my entertaining and decor ever since. This basket tray below is one of those.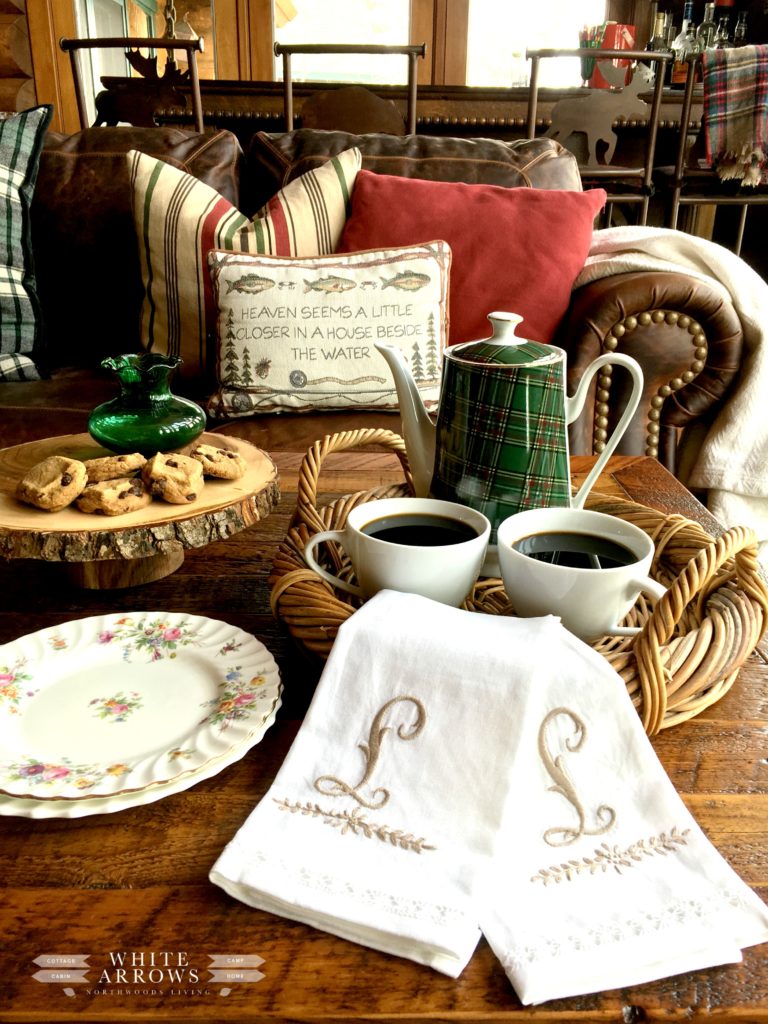 I have them in several sizes.

This big cornucopia basket was also from my the decor at my wedding. We were married twenty years ago the weekend after Thanksgiving and it was filled with flowers.

I have a vintage laundry basket on a cart that I love to use. Usually in the summer it is where I store the clean beach towels to go down to the lake.

I love using baskets to make storage more attractive. These big baskets I use for everything from kids shoes to blankets.

Some of my baskets throughout the cabin are made from a variety of materials like this metal basket with rope handles.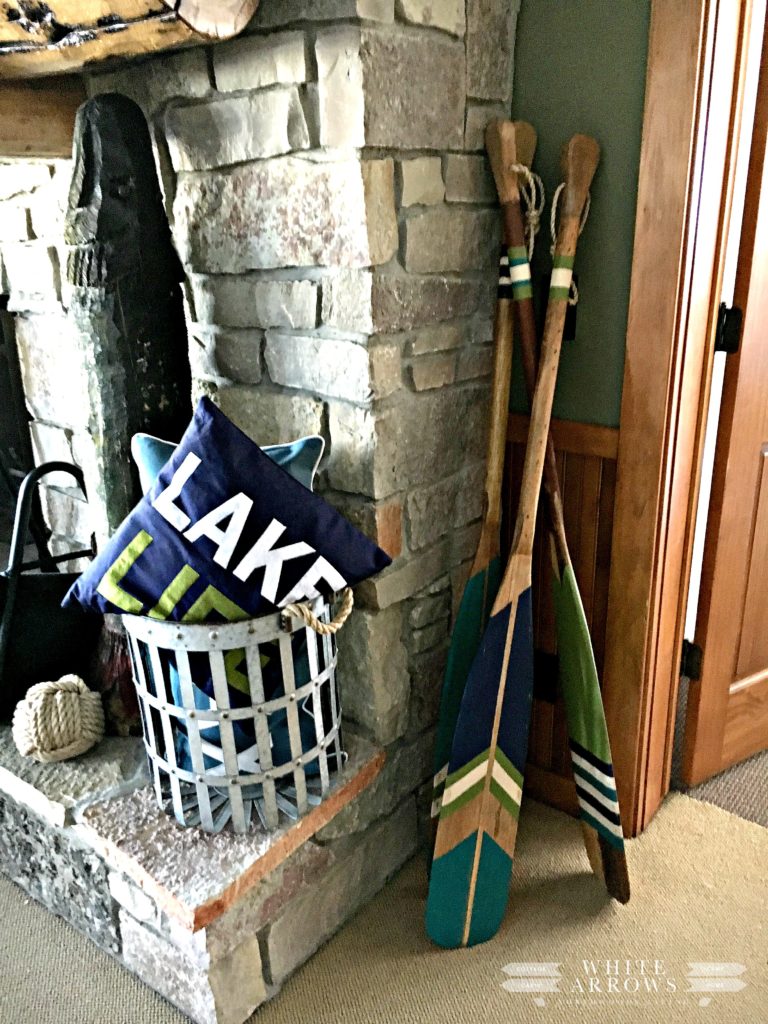 These chicken wire baskets from Walmart work so well in the kids cubbies to store their "junk" where it can't be seen, it's easy to find, and it looks cute!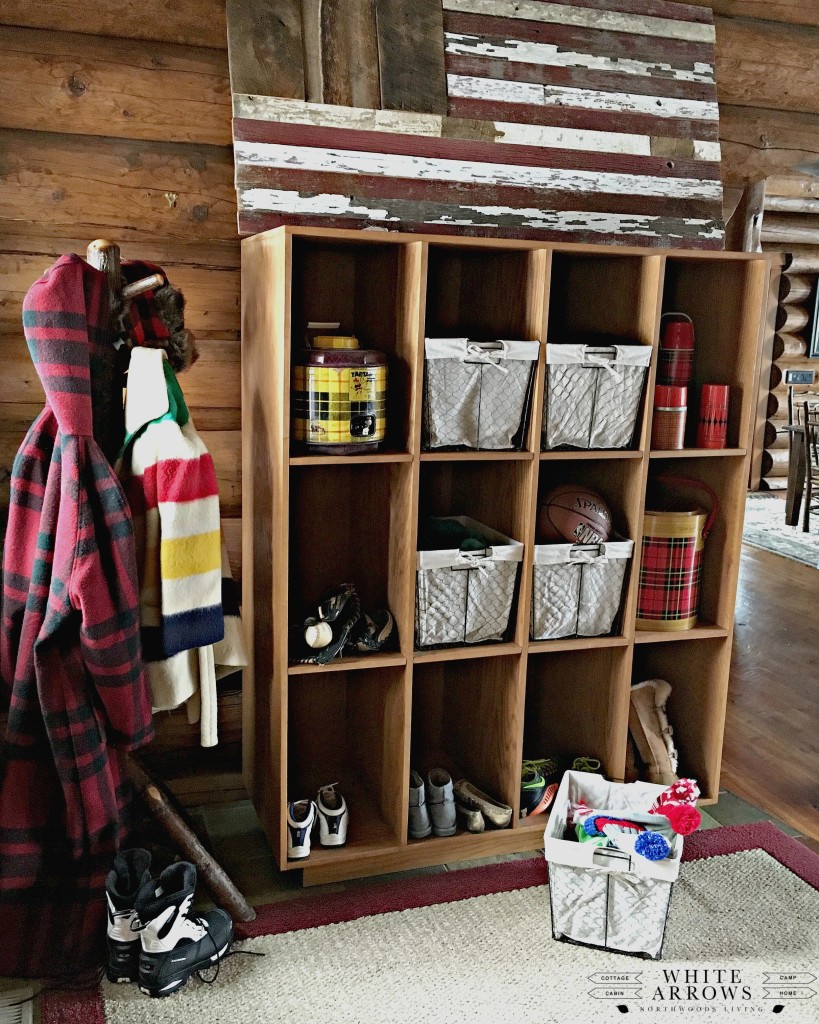 I'm so glad you stopped to take a tour through our cabin home! Next up is a visit to   Thistle Key Lane  where you are sure to be inspired! A complete list of links to all on the tour is below in case you have missed any. Happy Fall!
I'll be excited to share more inspiration with you each day on:
Instagram ~ Pinterest ~ Twitter ~ Facebook



Follow The Yellow Brick Home    Common Ground      Our Southern Home     Decor To Adore