Yesterday was a beautiful Saturday. The sun was out, it was 65 degrees and we wanted to spend every minute outdoors. The morning was filled with spring clean up jobs. The most exciting was sweeping the deck and getting it ready to bring back out the patio furniture after spring break.
Brooks brought home a new favorite picture book from the school library. Landry read it to him several times and they laughed and laughed. It's a charming book for any dog lover! (And a great break from chores too!) I'm adding it to my Read Alouds Pinterest page.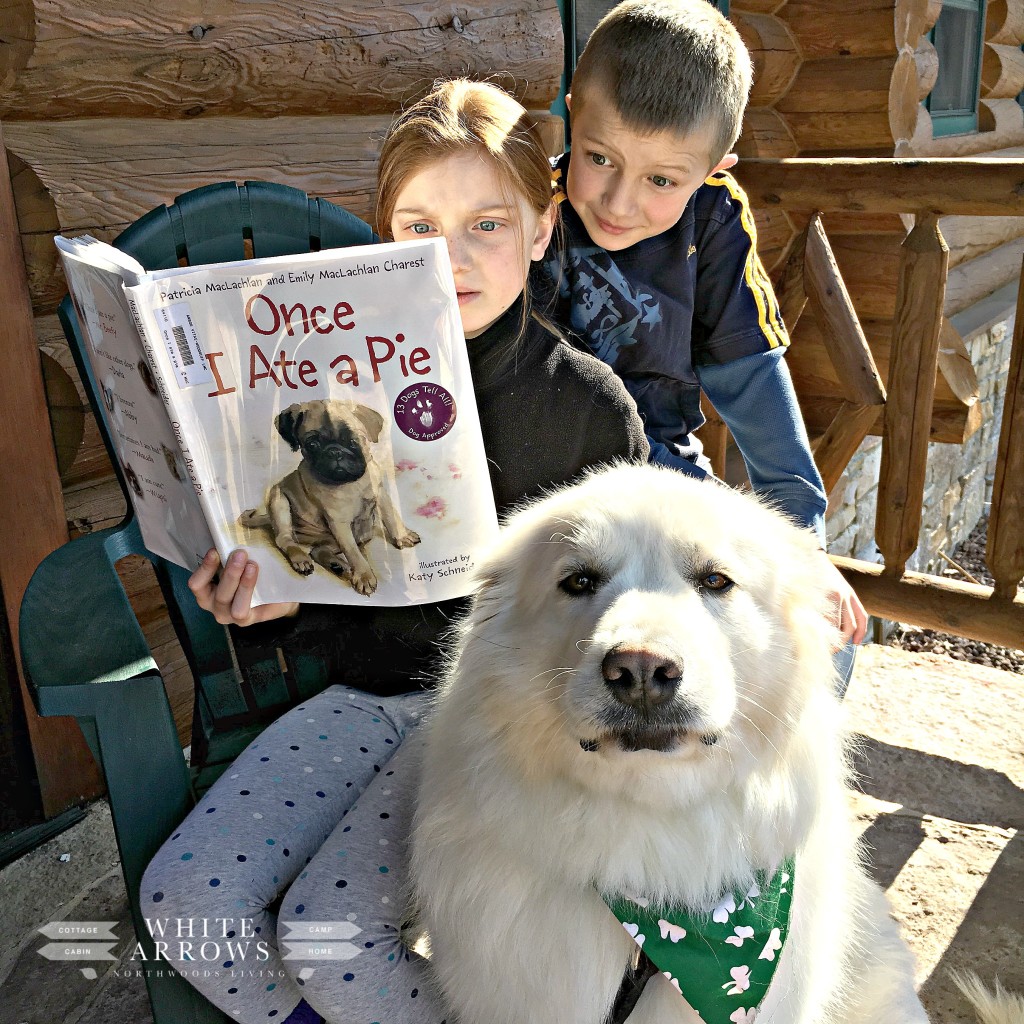 We brought out our Easter decor boxes. The kids LOVE when the boxes for each holiday come out. They get to go through their old crafts they made and pull out all their favorite treasures they see once a year. Their favorite item to pull out are the Resurrection Eggs. They love to retell the Easter Story to each other.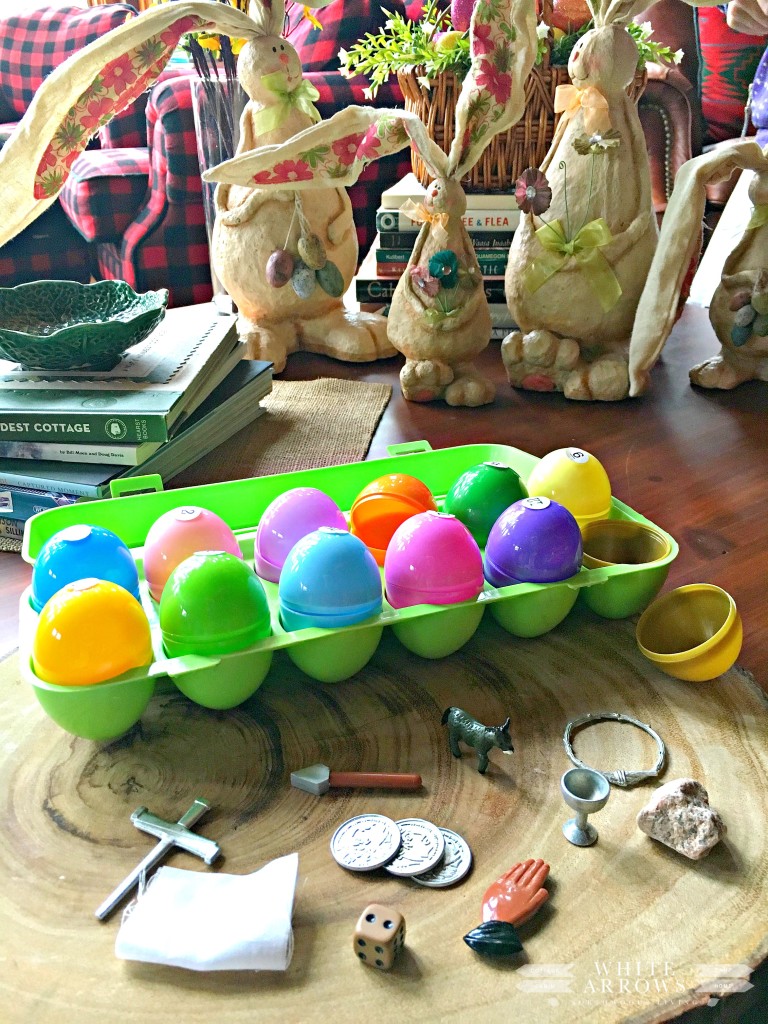 The Eggs are a great way to connect with Jesus in a hands on way during this Lenten Season.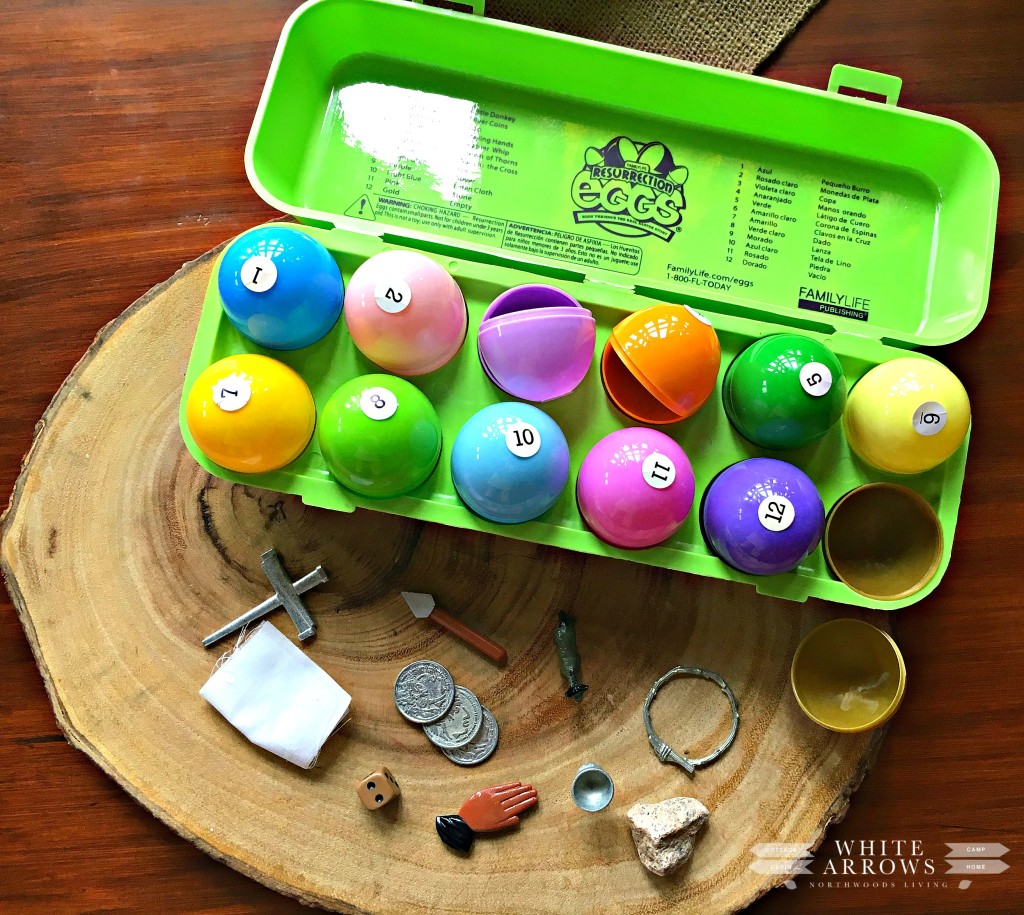 Easter decorations are so refreshing. The bright yellow of these sprigs and our family of bunnies I found at HomeGoods are a charming reminder that the snow in the Northwoods is melting and the trees will soon bud and bulbs sprout. We can bring the spring indoors while we wait for the outdoors to catch up.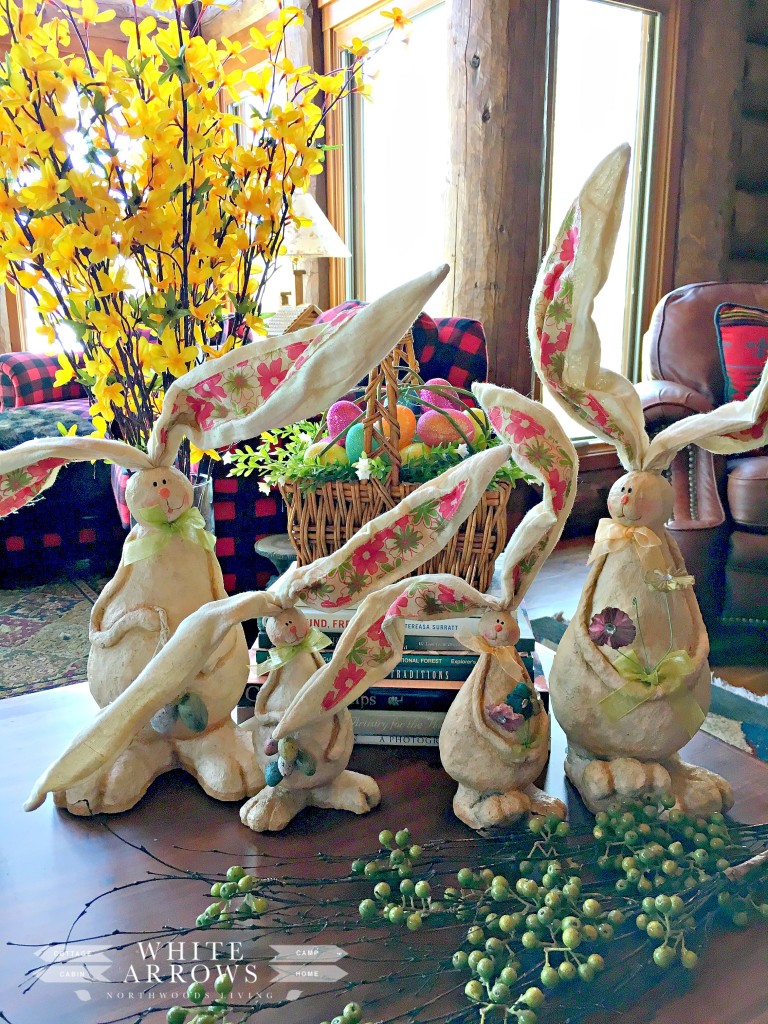 I set up our bunnies on the coffee table in the Great Room as seen in the above photo and as a center piece on the bar as seen below. Where do you like it best? I'm moving it back and forth depending on how we are using the room. Last night we were using the bar so the bunnies made their home on the coffee table. This morning the kids were playing a game before church and wanted to use the coffee table, so they went back on the bar. It's easy to move and I like it in both places.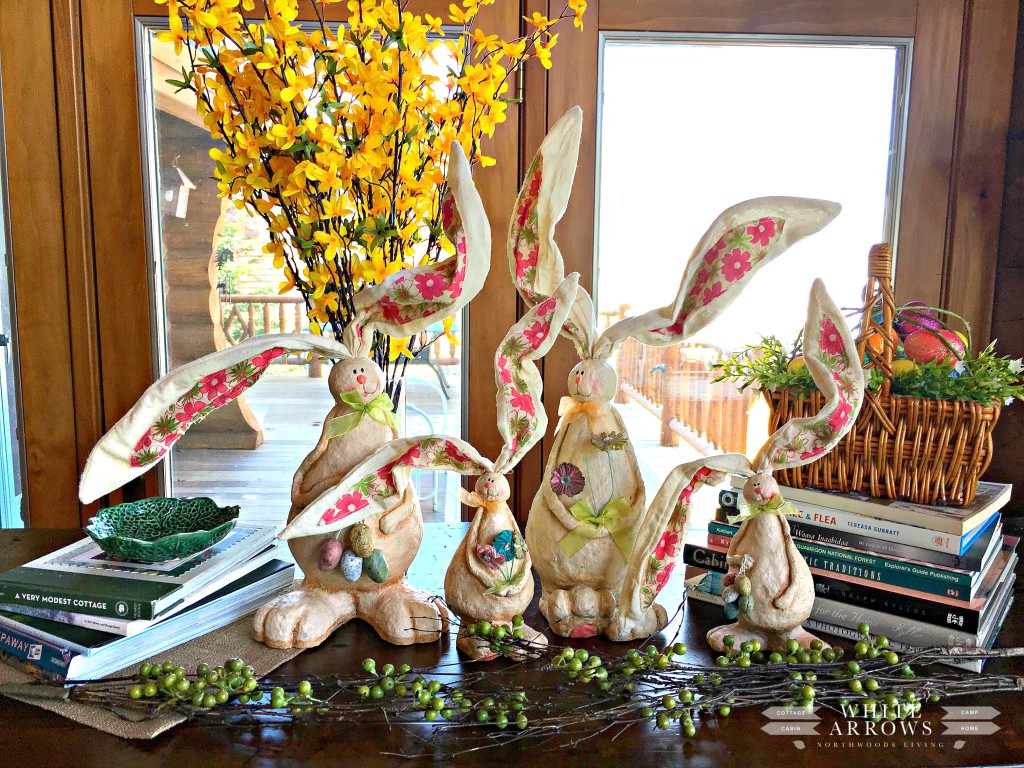 We spent the afternoon on a family bike ride. It was the perfect temperature to be out and go exploring. We ended up by a picnic area and hiked through the woods a bit. I stick by Landry during hikes, she tells stories the whole time about the fairies that live in the woods. She is so creative!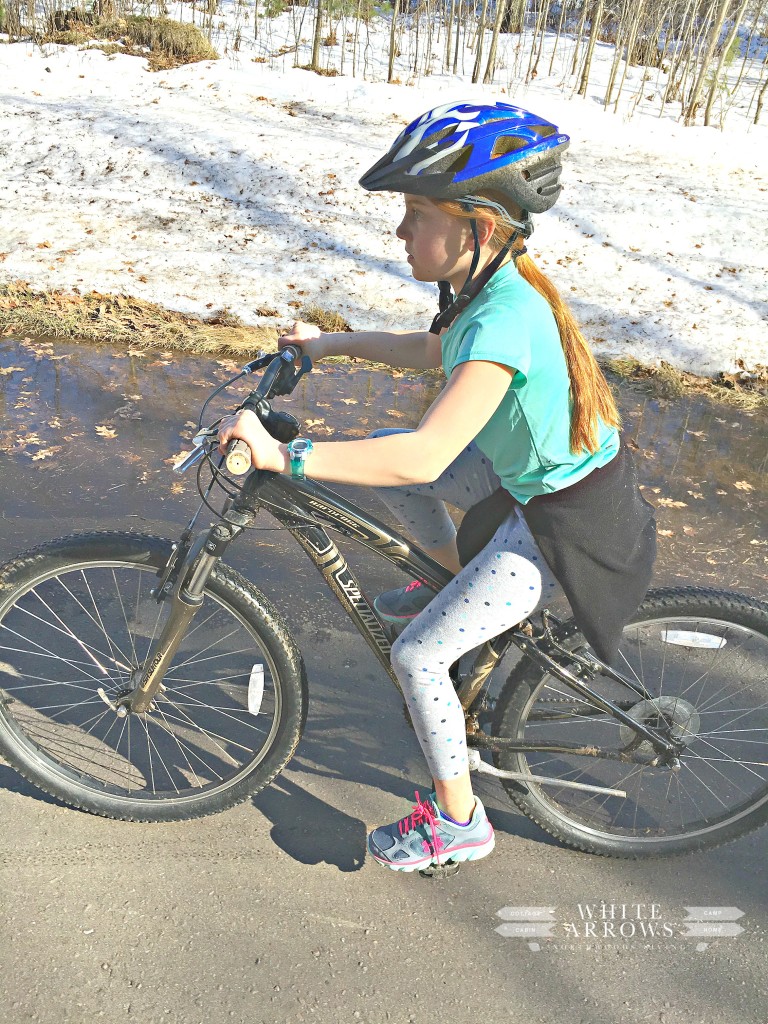 Brooks rode his "chubby tire" bike on the lake! It's a crazy feeling to be running around in shirt sleeves and still able to be on a frozen lake!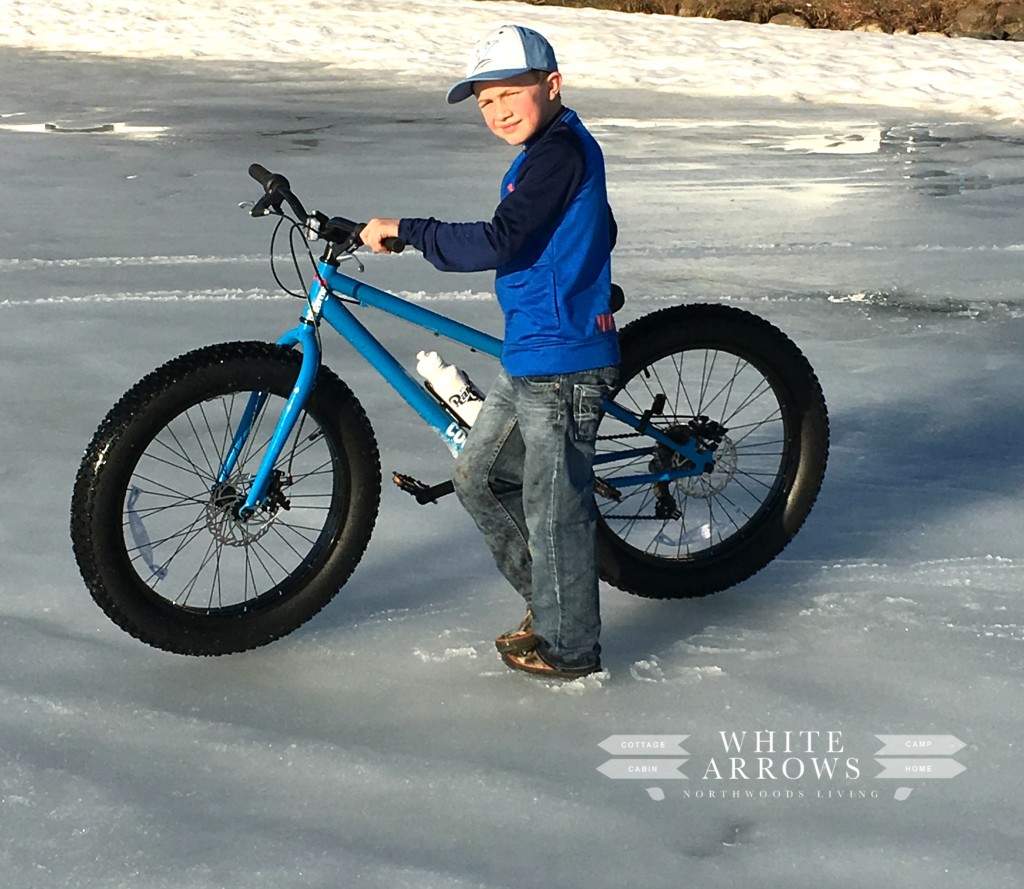 The day ended grilling out brats and watching a movie before bed. Another great Saturday in the books and a perfect kick off to spring!
Shared on: Inspiration Monday link party, The Scoop