Every lake house needs a screened porch, right? We were so excited ours had one, but we rarely used it! For a month in early summer it would fill with pollen and for almost half the year it was full of snow. So, we decided to remove the screens and replace them with windows. We insulated the floor and added heat transforming the space into a cozy sunroom.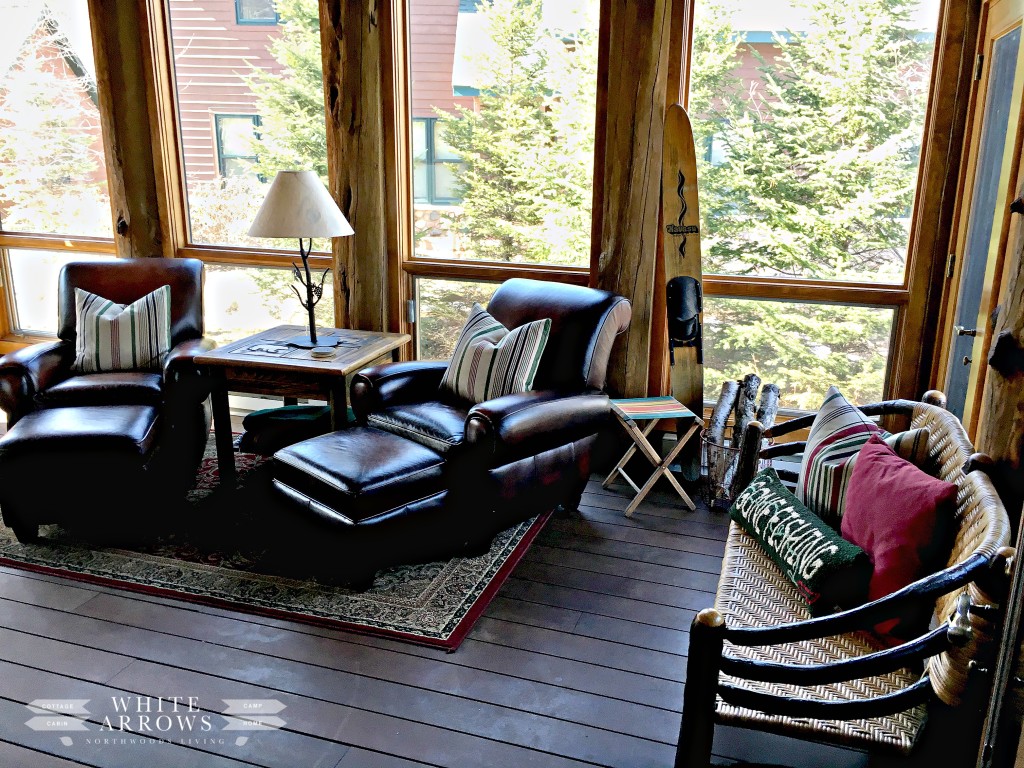 We now use it all the time. It is a favorite place to have coffee in the mornings or to sit and read or have a cocktail in the evenings while dinner cooks. There's access out to the back deck and the grill.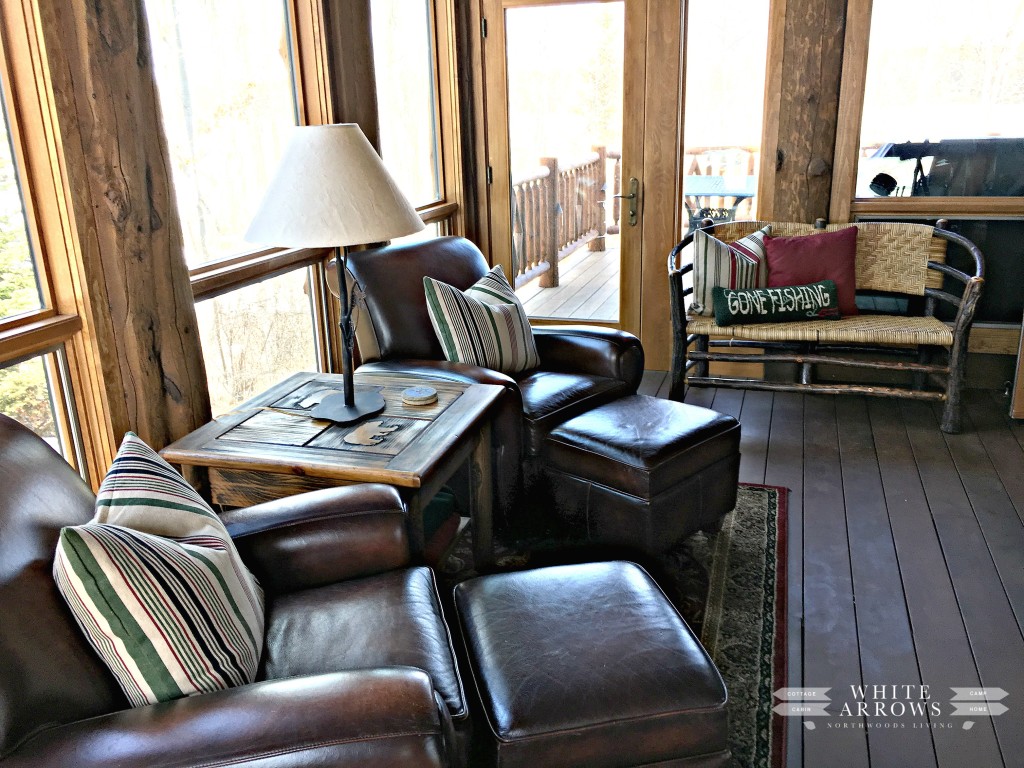 The Gone Fishing pillow is a favorite. Chandler 4 Corners hooked pillows and rugs are great accent pieces!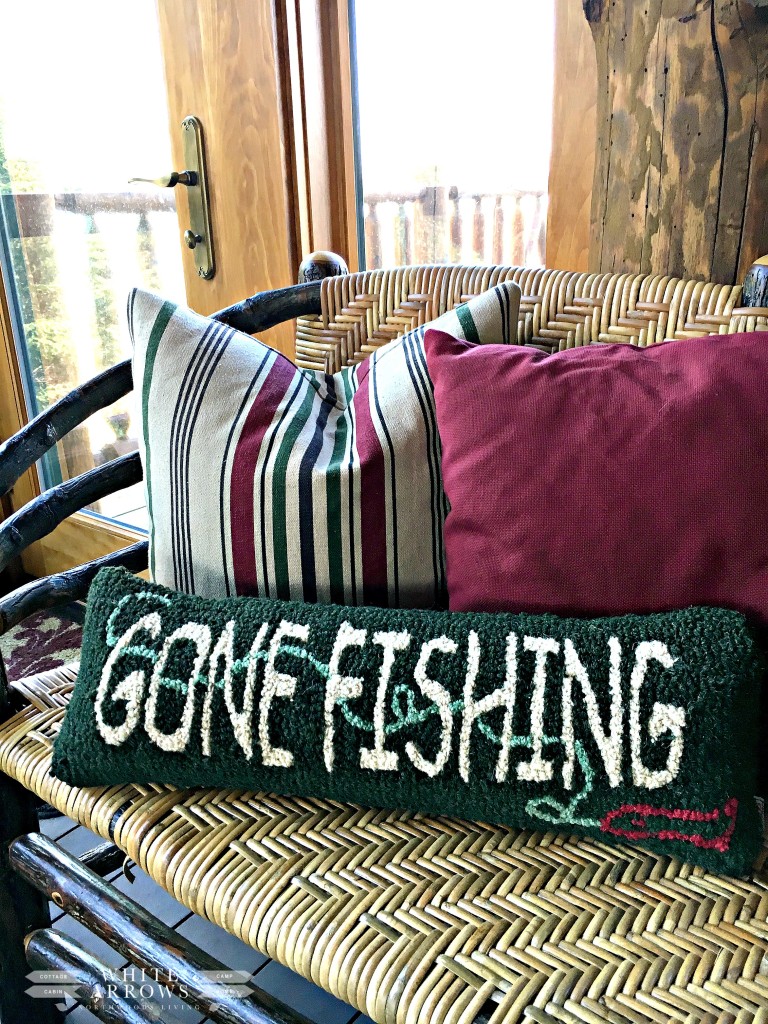 We hung a vintage wooden water ski above the sunroom door going into the dining room and kitchen.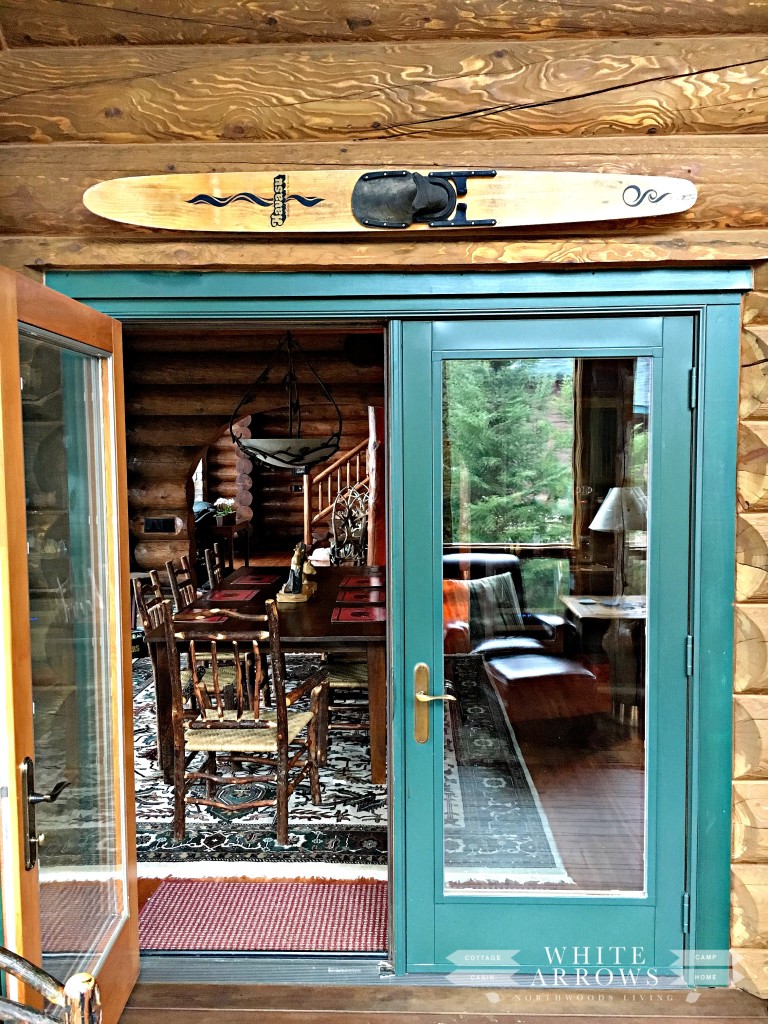 The other half of the sunroom started out as our little kids' stage and studio. It was a perfect space to sit and watch their performances. Below is a picture of the space used this way.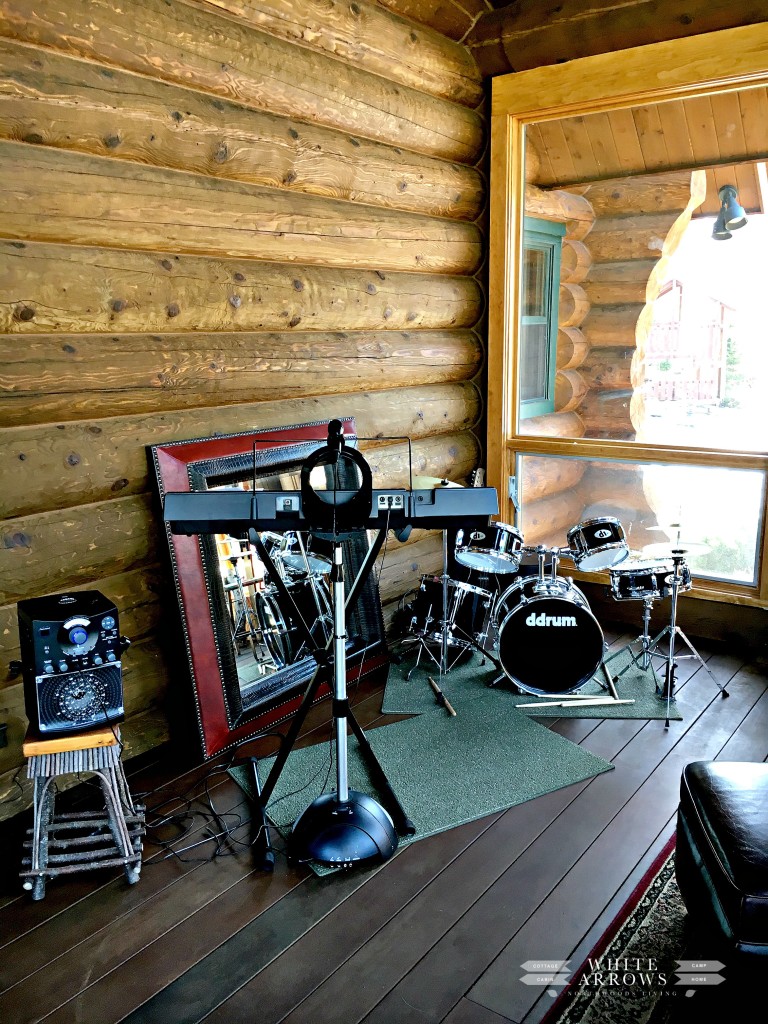 We moved the instruments to the basement and were able to make a transformation to a cozy cabin styled corner. See more ways I use paddles and oars in my decor here. I hand painted the white "Hudson Bay" striped paddle for an easy DIY project. The green chippy oar was found in a friend's neighbor's boathouse.
The console table was a fun find at Homegoods. I loved that it was on wheels and had a nautical feel with the roping. A few vintage camp style essentials like: striped camp stools, a vintage plaid Scotch cooler, a wicker rocker, wood camp blankets and a vintage Campfire Marshmallow tin used to hold a plant make the porch's cabin decor complete.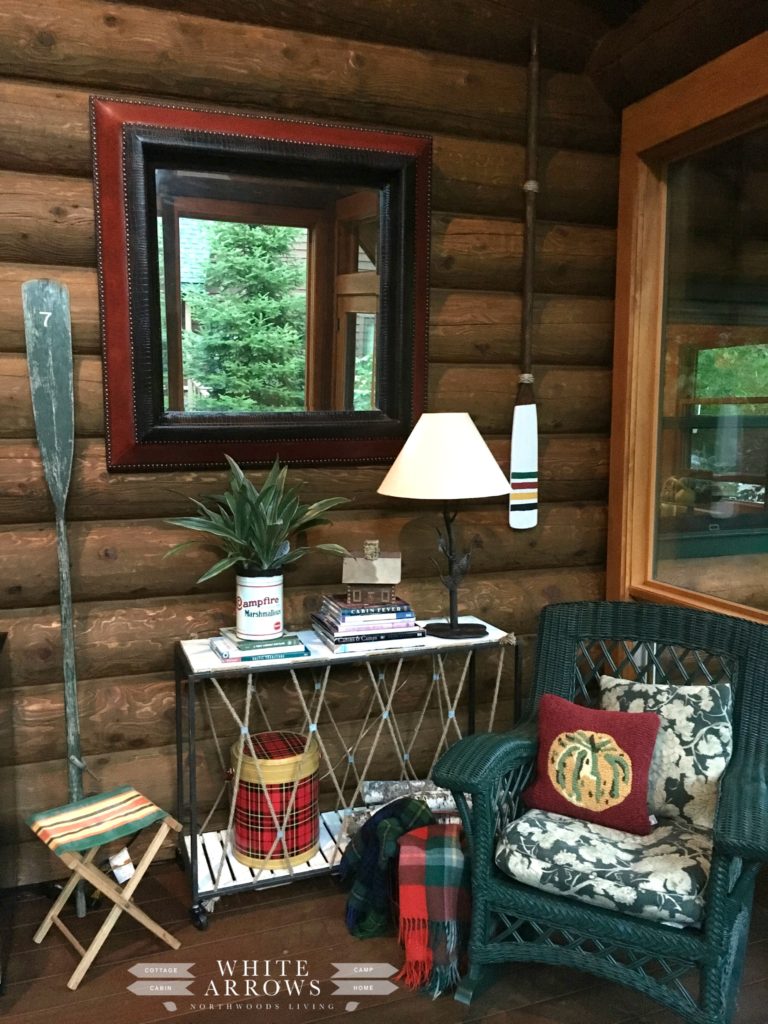 Now this little used space is a favorite room in the house. Maybe we will find a place to add a screened porch that will get better use at some point. Half the fun is the dreaming about the next project!