One of the best parts of living Up North on a lake is that we get a lot of visitors. It's a fun destination point for friends and family and a great place to gather to make memories. Our house can currently accommodate, entertain and sleep a lot of people, but on several fold out sofa beds in the "privacy" of the family room, loft or by shuffling our kids around.
When our families come to visit it is often the whole family (aunts/uncles/cousins) and both sets of our parents have begun talking about spending more time by us as they retire. We decided it would be nice to have a space where guests could stay and feel like they had a special, welcoming room waiting for them. We looked into the option of buying a second home close by to be a guest house and rent out other times for extra income, but what ends up happening if our guests are in a full house a couple of doors down? They end up not spending as much time in our home. We would rather have them a few steps away.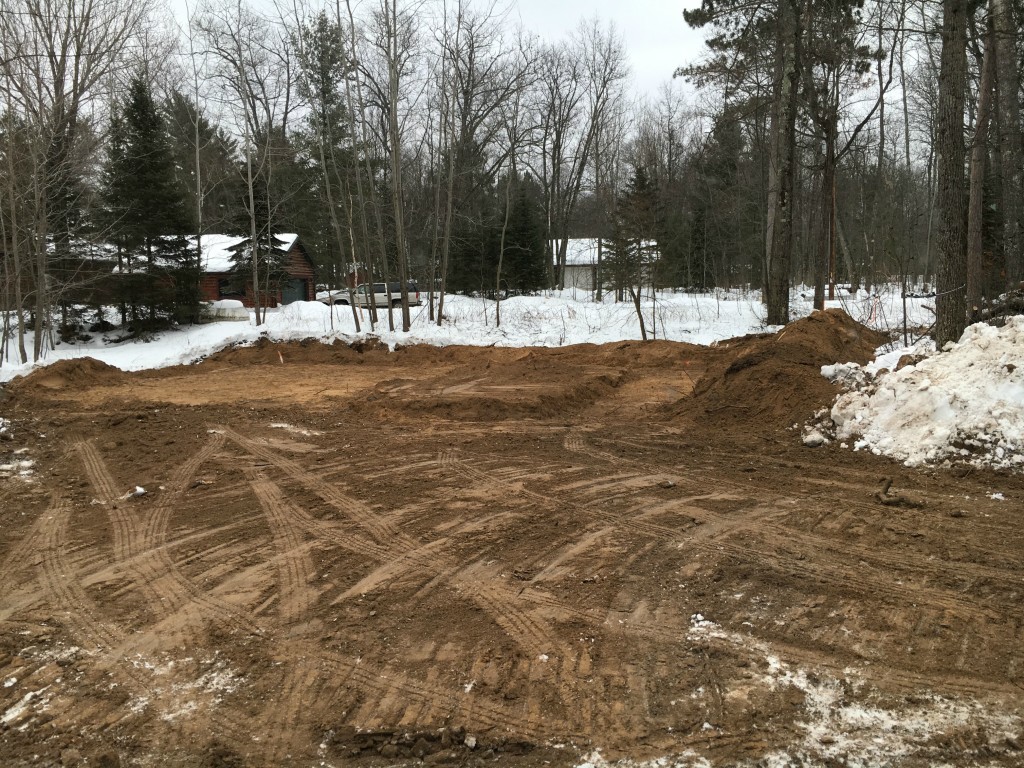 So we began working with a designer to layout our plans for a new garage with guest quarters on top. I took in my pinterest pages, dream boards, torn out magazine pages and list of wants and needs. When we got back our first draft it was everything we had asked her to do, but it wasn't right. So I went back to the drawing board and scouring the internet. I found a plan on line that had some potential so I printed it off, got some tracing paper and began to draw up my own plan with the skeleton of the one I printed. Then we met with the designer again. Our second draft was right on target. (Maybe in another life this designer job would be really fun!)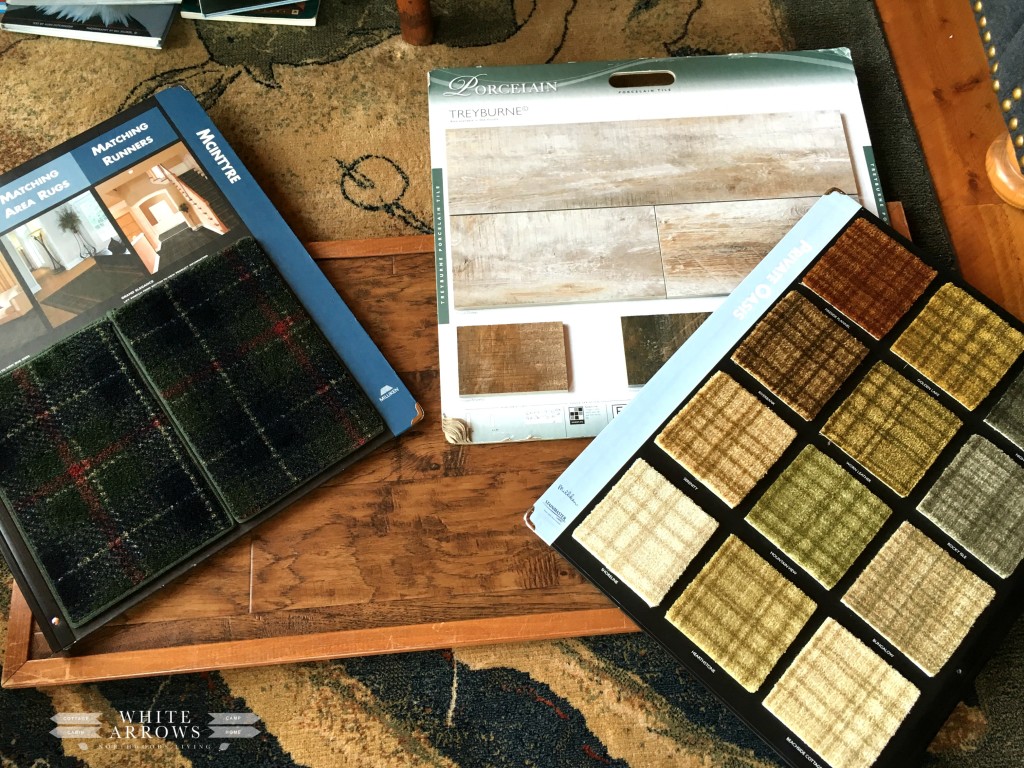 Now comes the fun part, putting the puzzle together, flooring, lighting, bathroom fixtures. I have ideas and a vision for what I want so I'm visiting local flooring stores, Home Depot, and revisiting my Pinterest boards to try to narrow down the details and work within our budget.
I know I want to use a plaid carpet in the Gathering Room. I am deciding between a slate tile or hardwood flooring for the entryway and bathroom. My plans for cabinetry for the bathroom and wetbar are still going back and forth in my mind~open shelving or closed, what tile for the shower…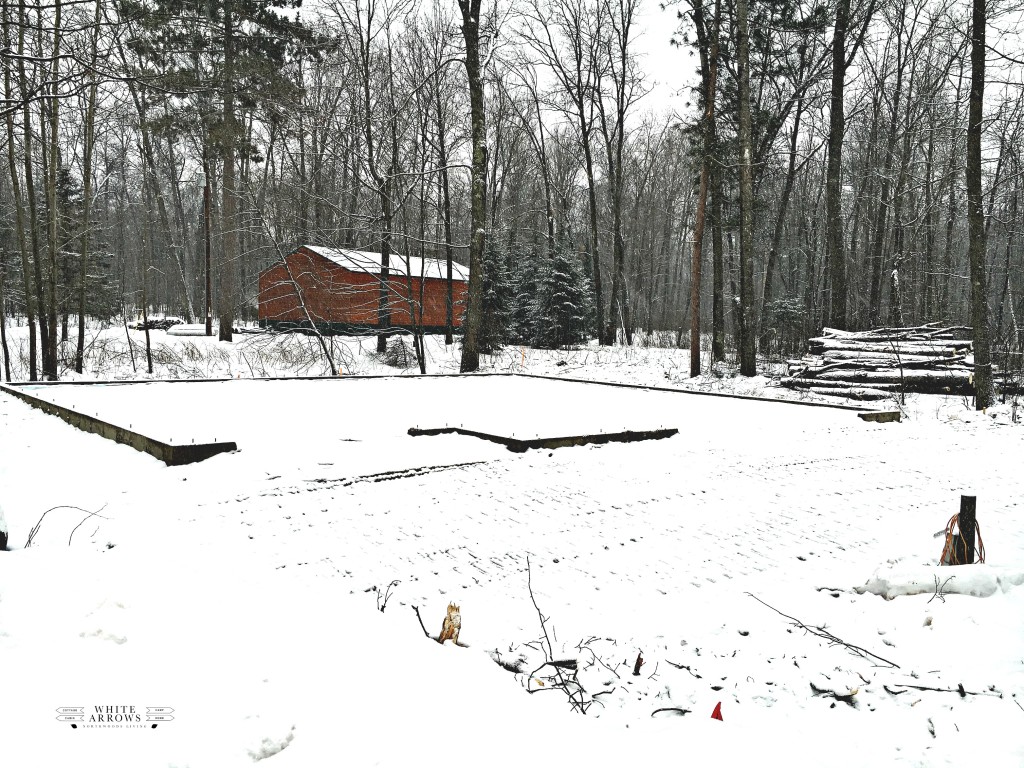 The hunt for decor is another fun part. I found these pages from a vintage Paul Bunyan children's book at al local antique store and think they will be perfect wall art in the bunk room.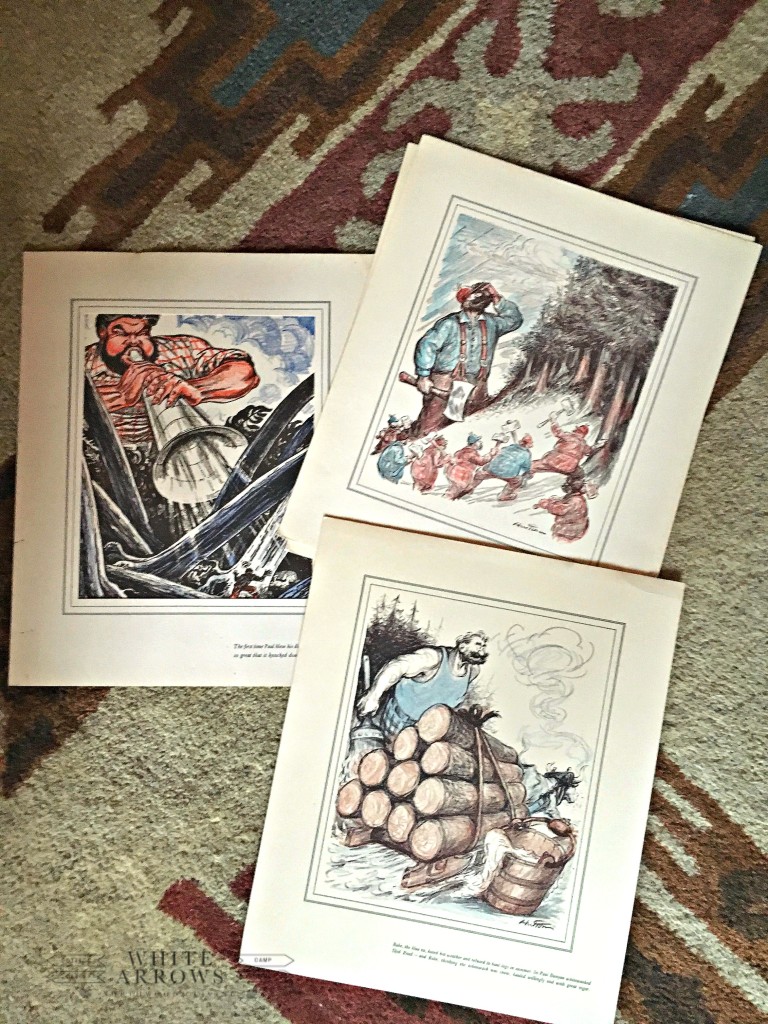 Using an antique piece as part of the wet bar is also an idea I am working on. There are several at local shops that could work well.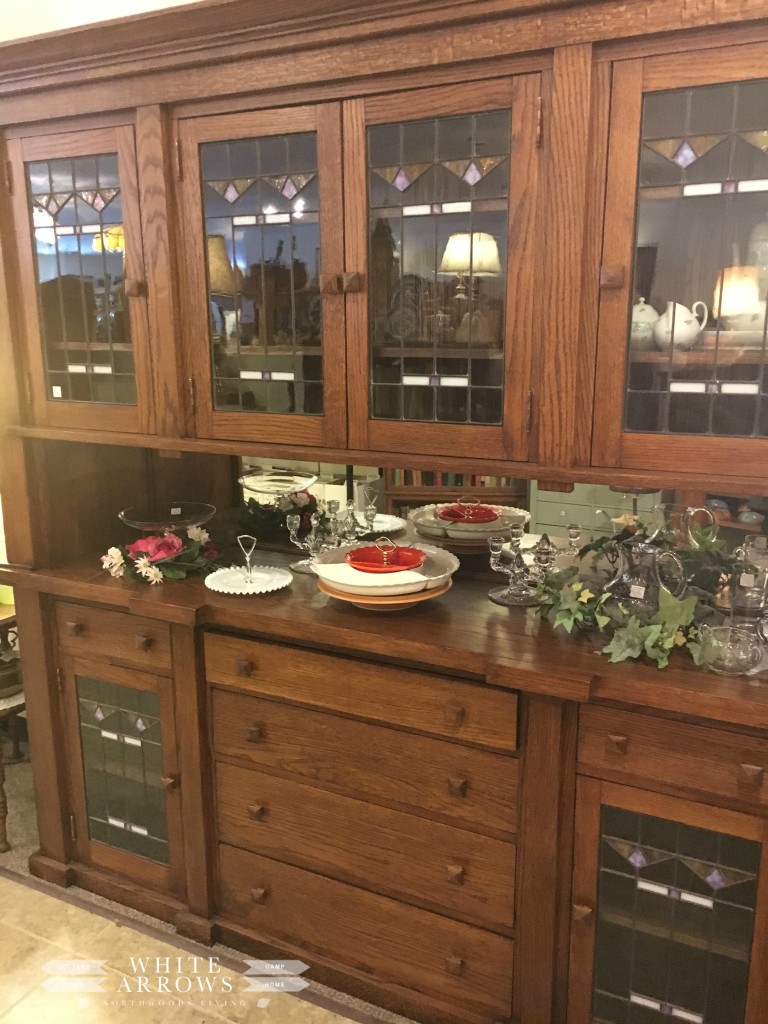 Follow along for progress over the coming months as the guesthouse starts to take shape. I'll be posting steps and updates and hopefully we will have it ready for welcoming guests midsummer.