Last week, over Spring Break we went my parents' house in Whitefish, Montana. It is my favorite place on the planet! Not only did that mean I got to do my favorite sport, downhill skiing, all day with my family;  but I got to spend quality time with my mom and dad, Brian, the kids and any other family or friends that were spending time at Happy Trails, their home on the side of the slopes. We are surrounded by so much beauty, fresh air and moments for memory making when we are there. Whitefish is an amazing town full of amazing restaurants, awesome shops and fantastic cultural opportunities. A short drive takes you right into Glacier National Park!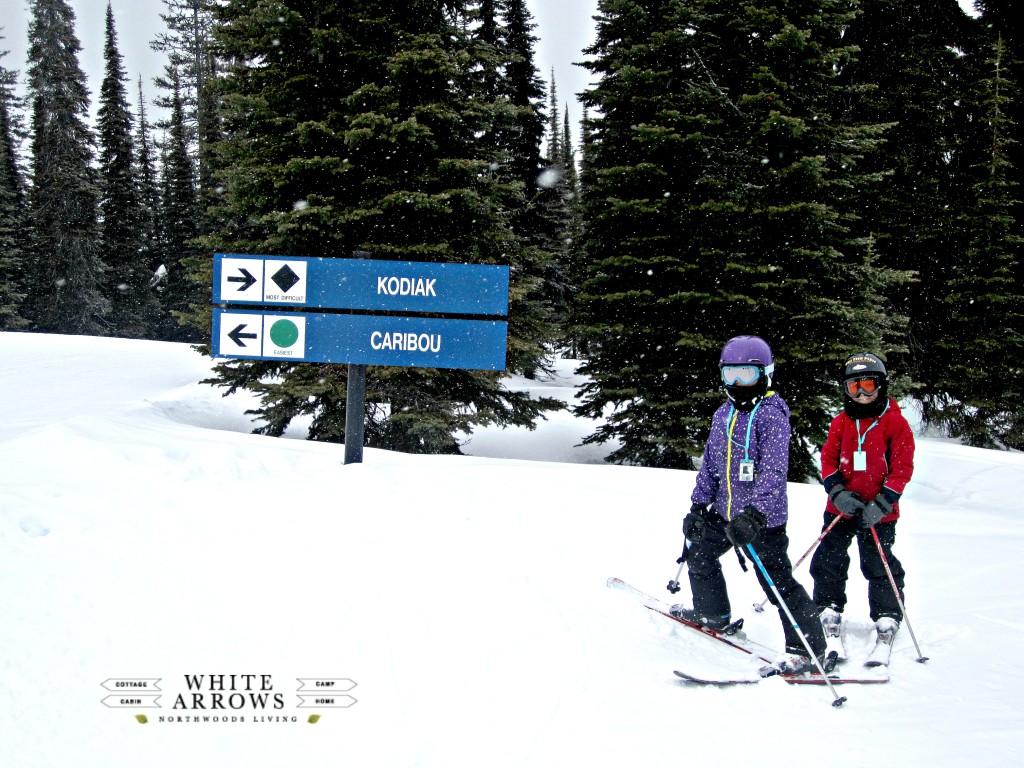 There are no more green runs for "the littles." I'm now just trying to keep up with them!
I can't wait to share more in future posts about Happy Trails: the house, the memories we make there and my mom's amazing recipes . My parents' home is a real work of art and full of so many details and special decor. My mom is my inspiration in decorating, entertaining and in motherhood. Be sure not to miss these future posts by following along on my social media and subscribing to my newsletters. Find where to subscribe on the sidebar of this page and links to my social media too.
This trip I did take a morning off of skiing to do another favorite thing. Junking! My mom, a friend and I had early bird tickets for The Prairie Sisters Vintage Market in Kalispell, the town just south of Whitefish. Do you feel like me on the morning of a day you'll spend antiquing? I'm so excited. I can't stop smiling. I can't stop talking a mile a minute. (That's what I do when I'm excited!)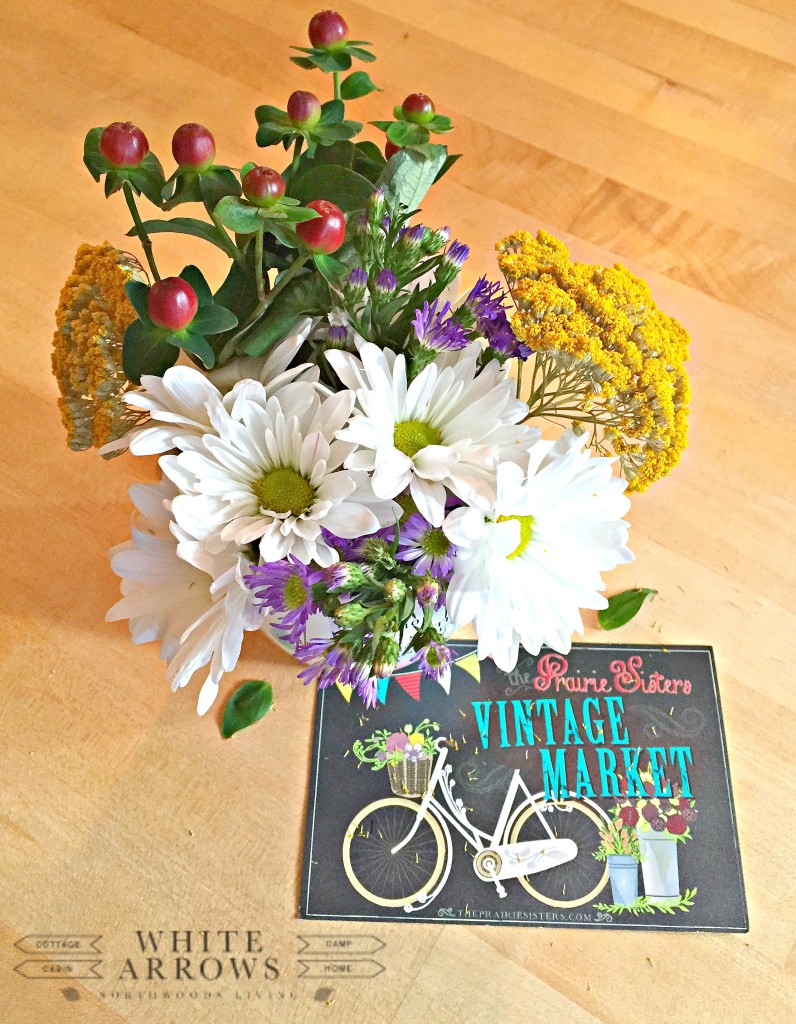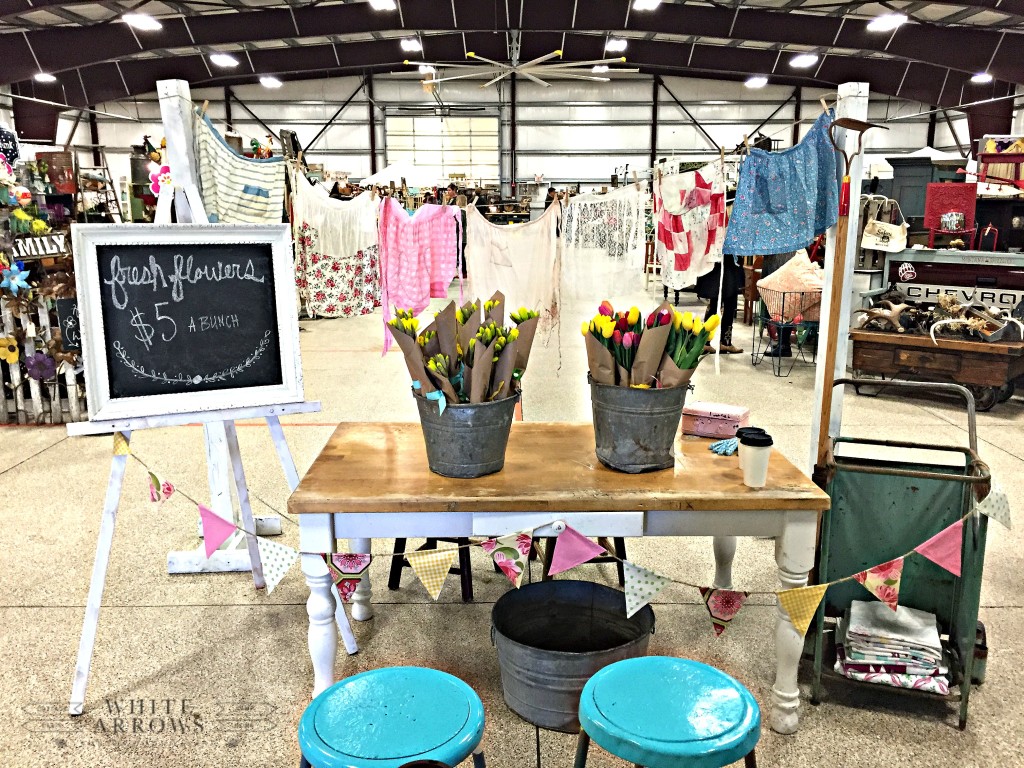 We were right up front waiting for them to let us in. Isn't this the cutest welcome~ tulips in craft paper, oil cloth pennant buntings, vintage aprons… And then just on the other side…bliss~ booths full of creative, inspired and vintage treasures!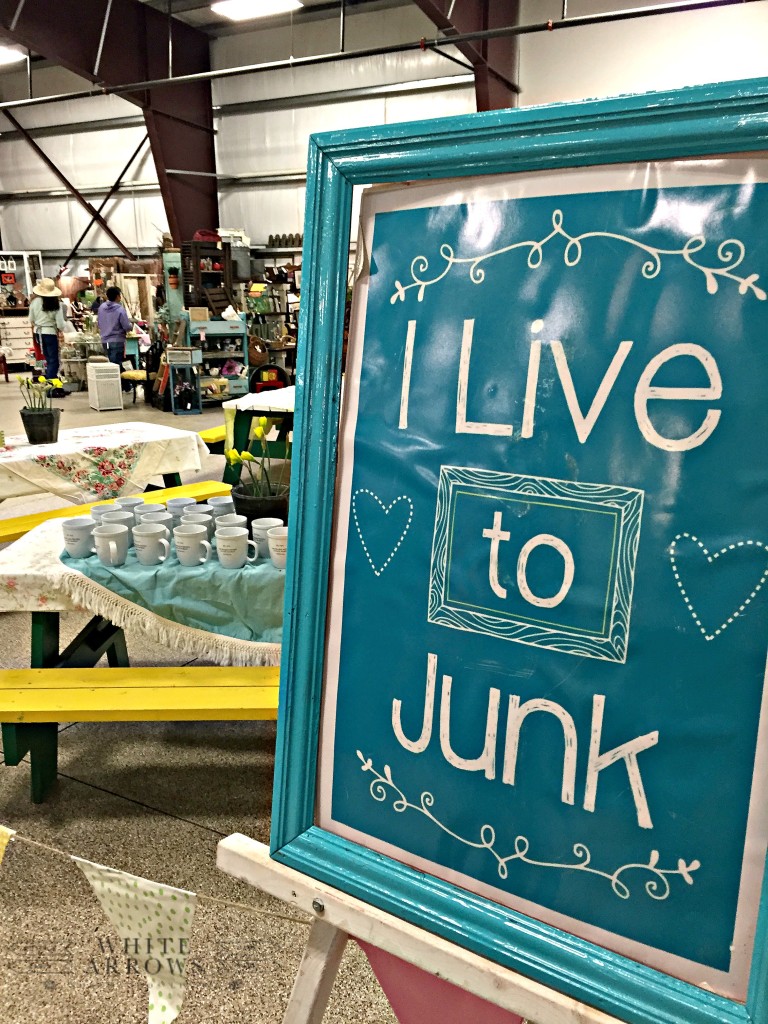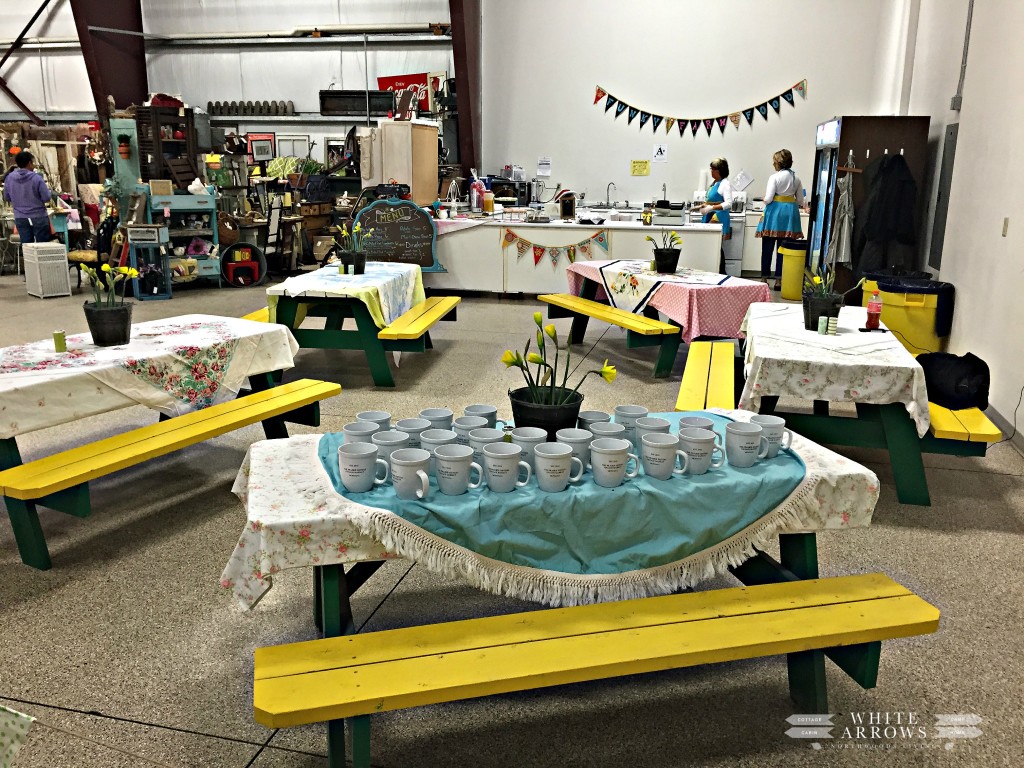 They gave all the first visitors a mug to take home. Don't you love the picnic tables draped in vintage linens and a simple pot of daffodils. It's an indoor garden party!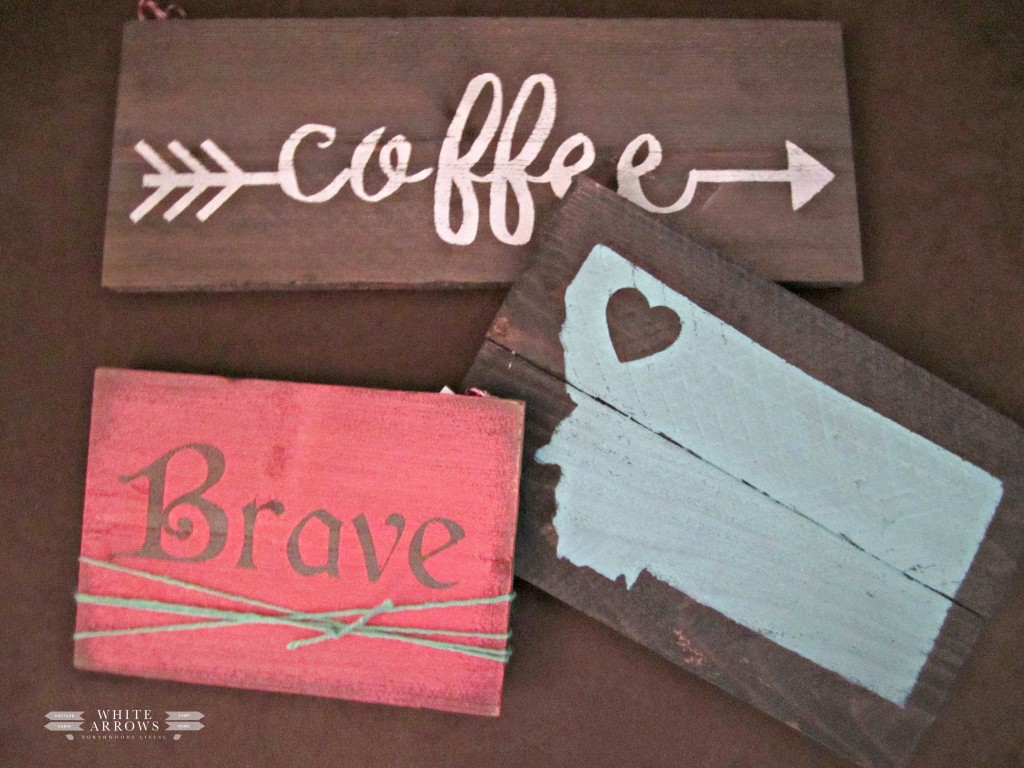 I found these signs made from reclaimed wood and knew I would be able to find a place for them at home! The coffee sign will go by my coffee bar. The Brave sign and Montana Love sign, I'm thinking will go in Landry's room.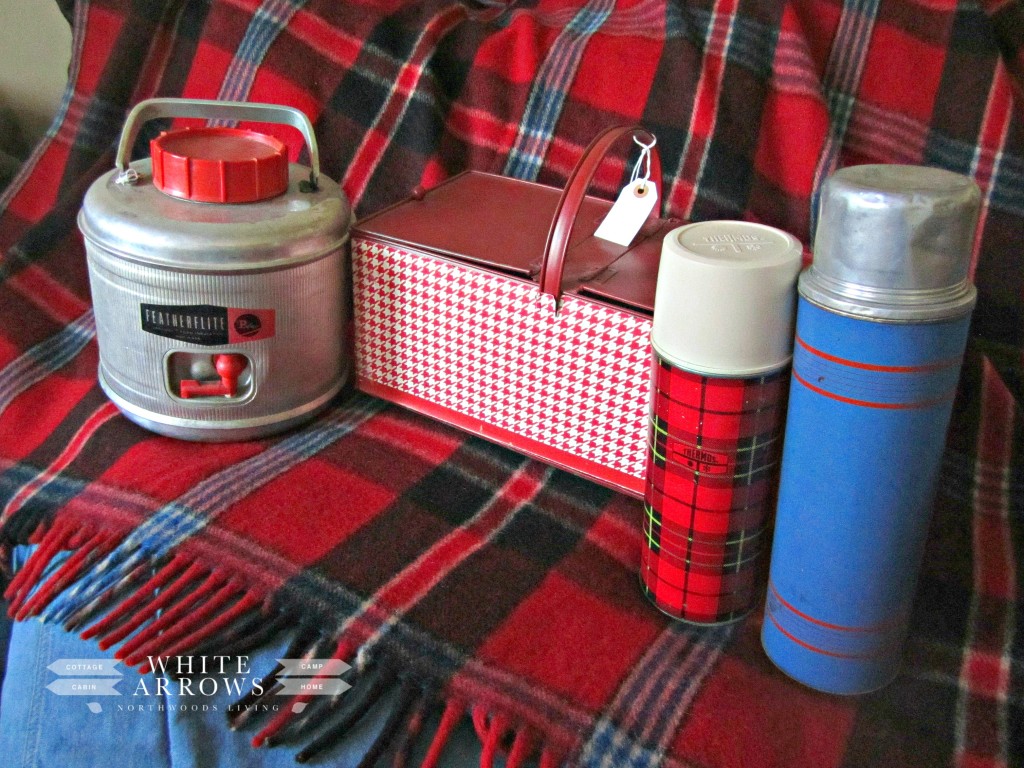 The wool blanket, I could not pass up. Nor, could I leave behind a few more thermoses for my collection. There are so many ideas running through my head for the gingham basket!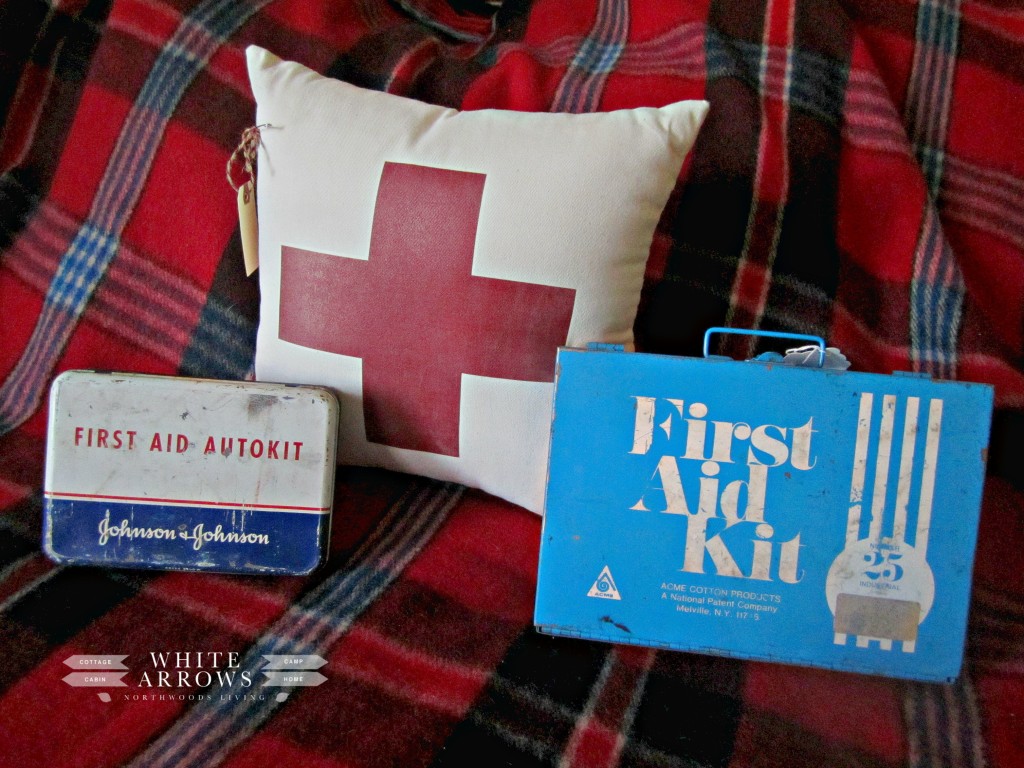 These vintage first aid kits and the new red cross pillow I am really excited about. I can't wait to share with you what I'm doing with them later this summer!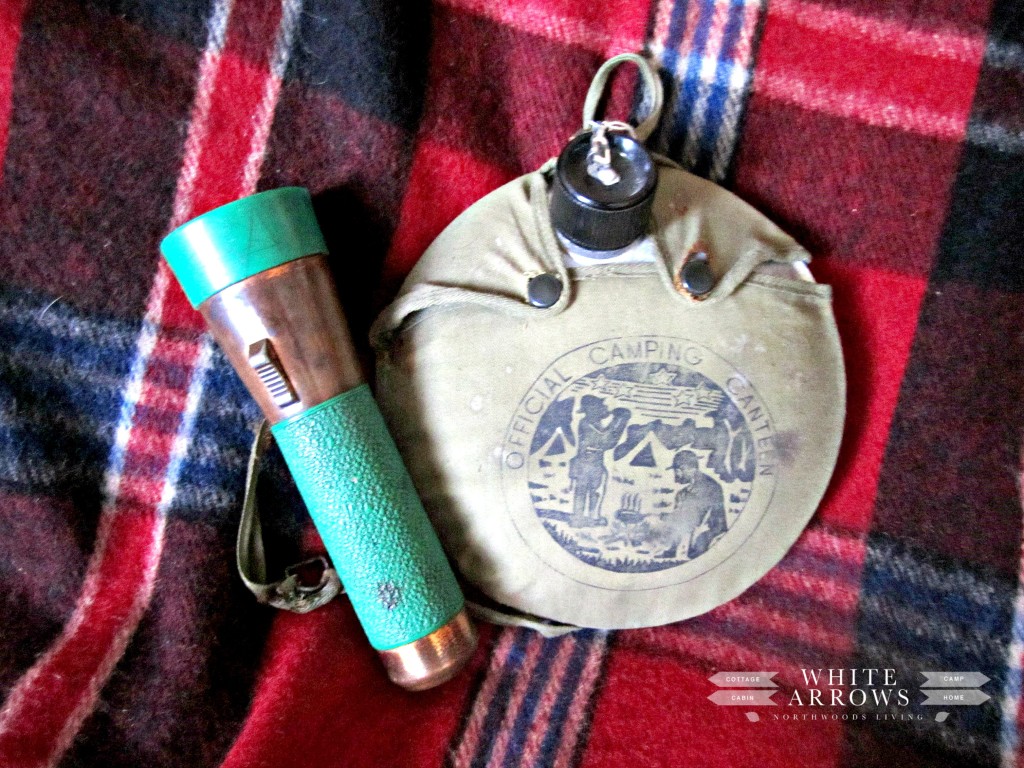 A boyscout canteen and an old copper flashlight will find spots in vignettes around the cabin.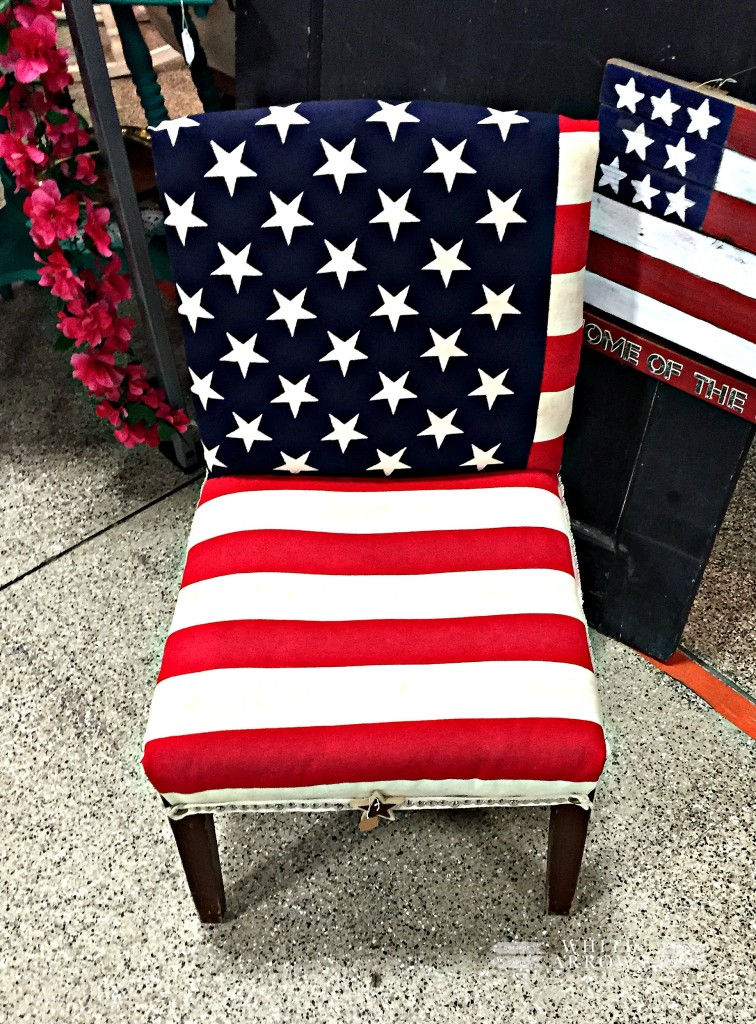 Isn't this American Flag chair precious? If I fold it up, it will fit in my suitcase right?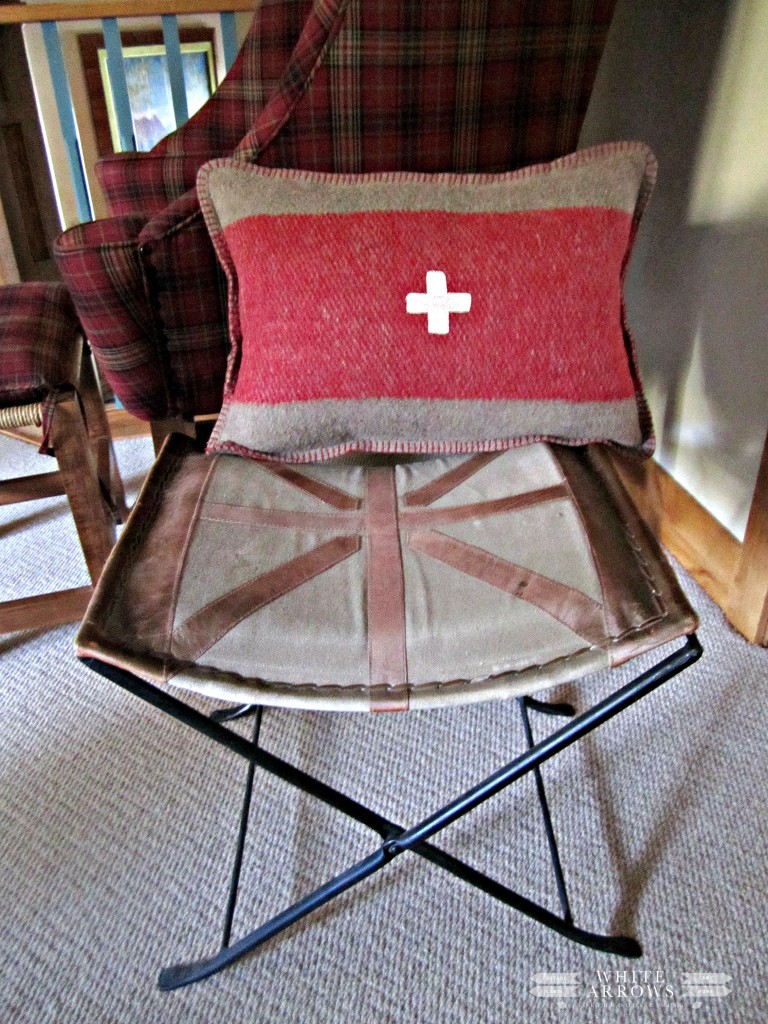 After we left the market, my mom took us to a few of her favorite shops. I feel head over heals for Station 8 and don't think I can go to Montana without a stop there each visit. This swiss cross pillow and Union Jack leather stool were calling my name. I couldn't leave them behind!
What a fun day and I hope a new tradition!