One of my kids favorite treats are chocolate chip cookies. I have several recipes I use and like, but one that always brings compliments and lots of "Yum!" sounds are the ones I make with boxed cake mixes. What I like, besides the taste, are how easy and quick they are to throw together and that the ingredients are usually already in the cabinet and refrigerator.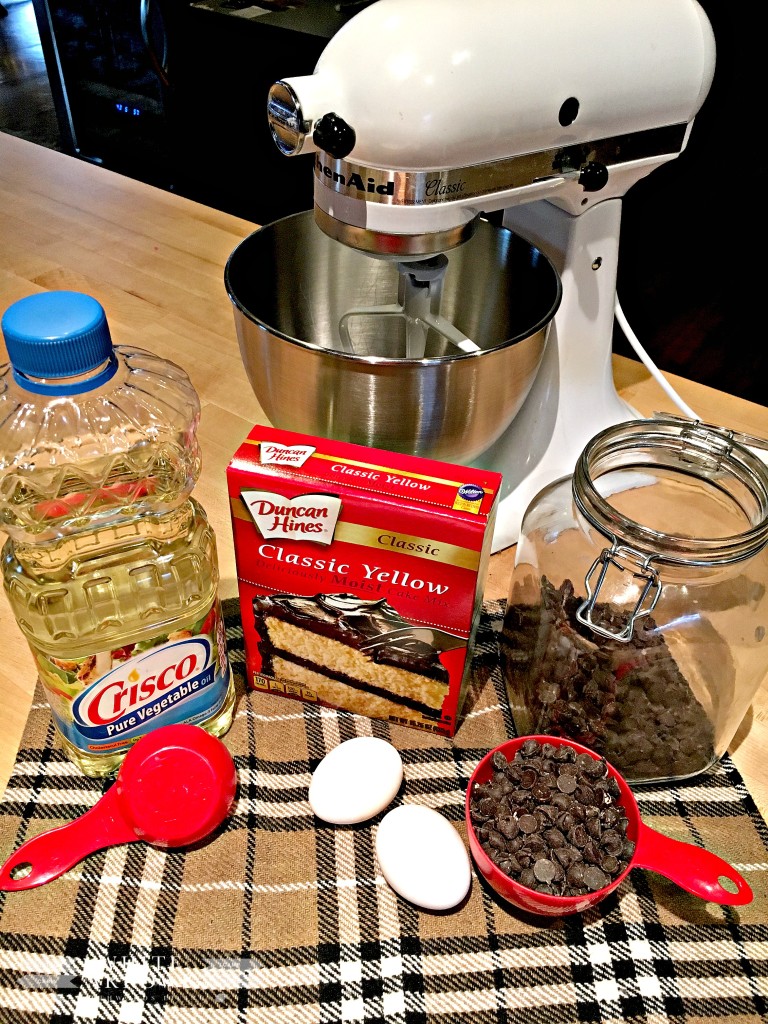 The recipe is simple: 1 box of cake mix, 2 eggs, 1/3 cup of oil and 1 cup of chocolate chips. That's it! Quick and easy!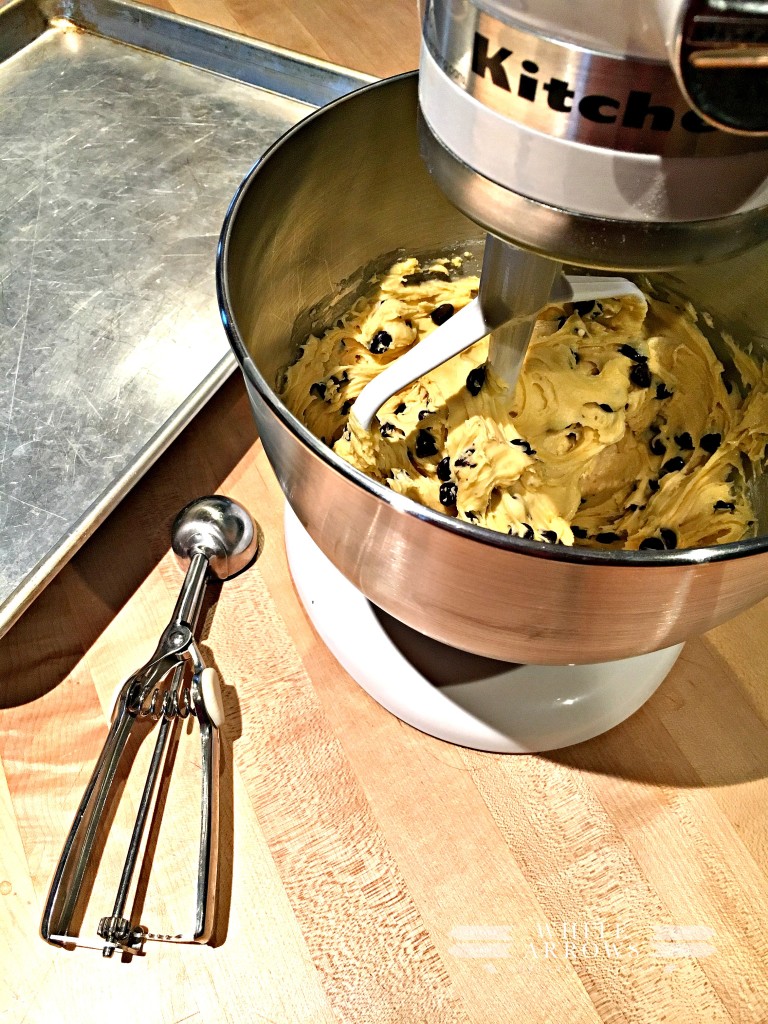 I preheat the oven to 350 degrees while I mix the ingredients in the stand up mixer. I pour in the cake mix, add the oil and eggs and after it is combined together, add in the chocolate chips.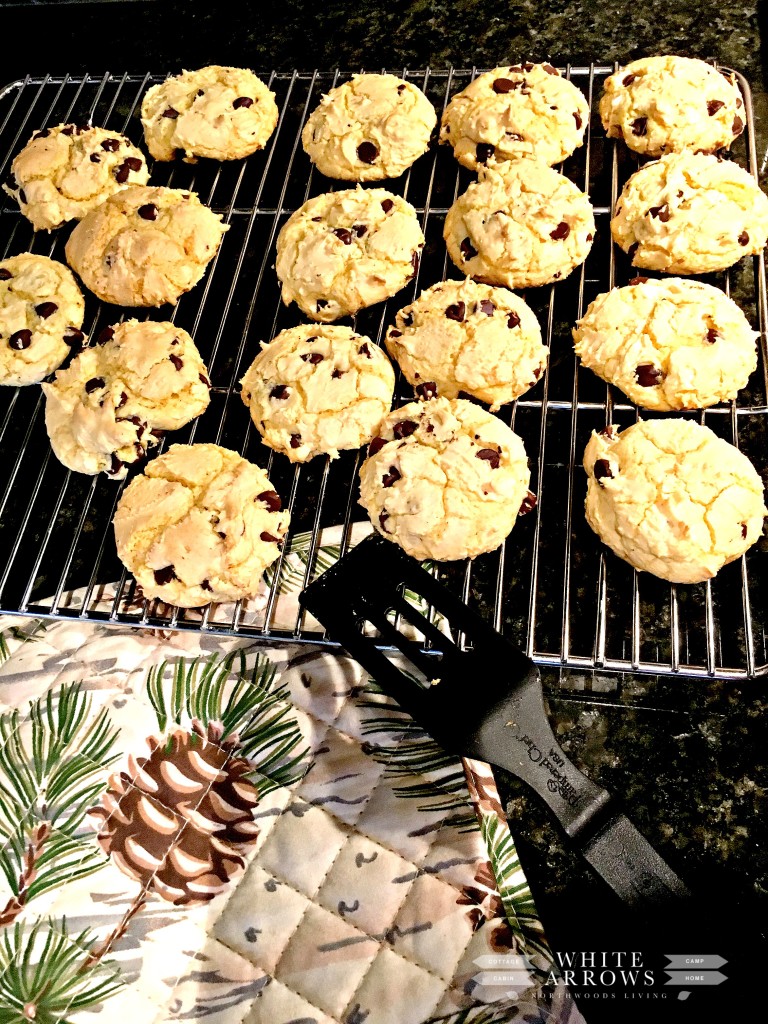 I usually find they are ready to come out of the oven after 8-10 minutes.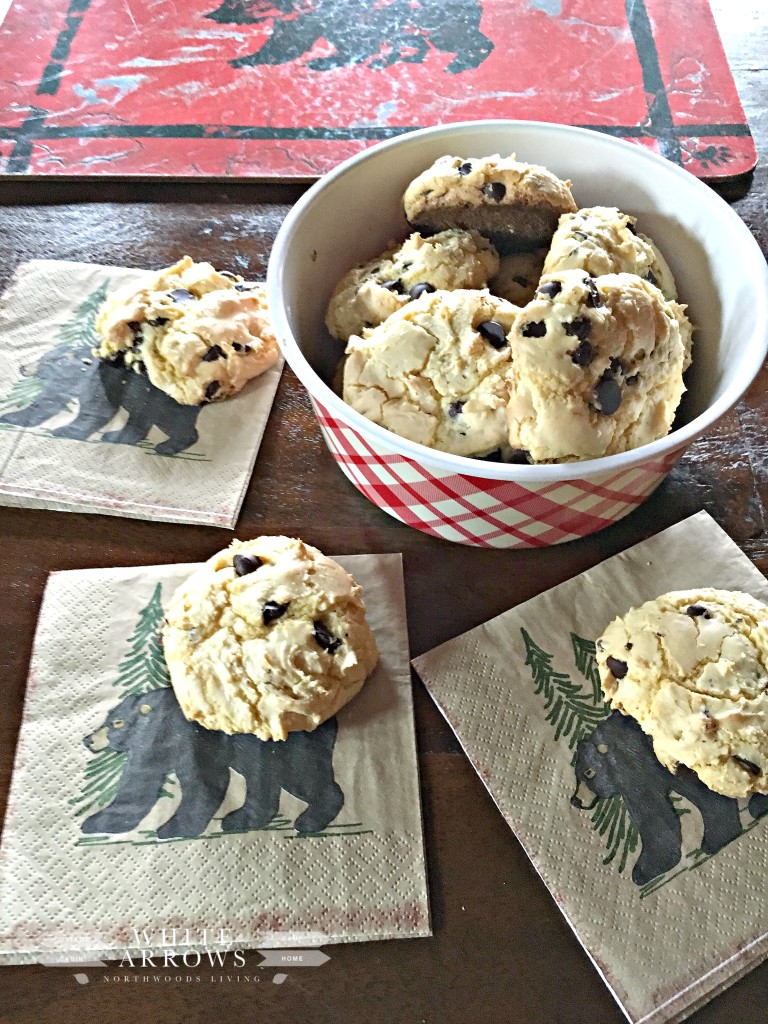 They are a delicious after school snack, Saturday afternoon treat, or easy to bake and take to get togethers.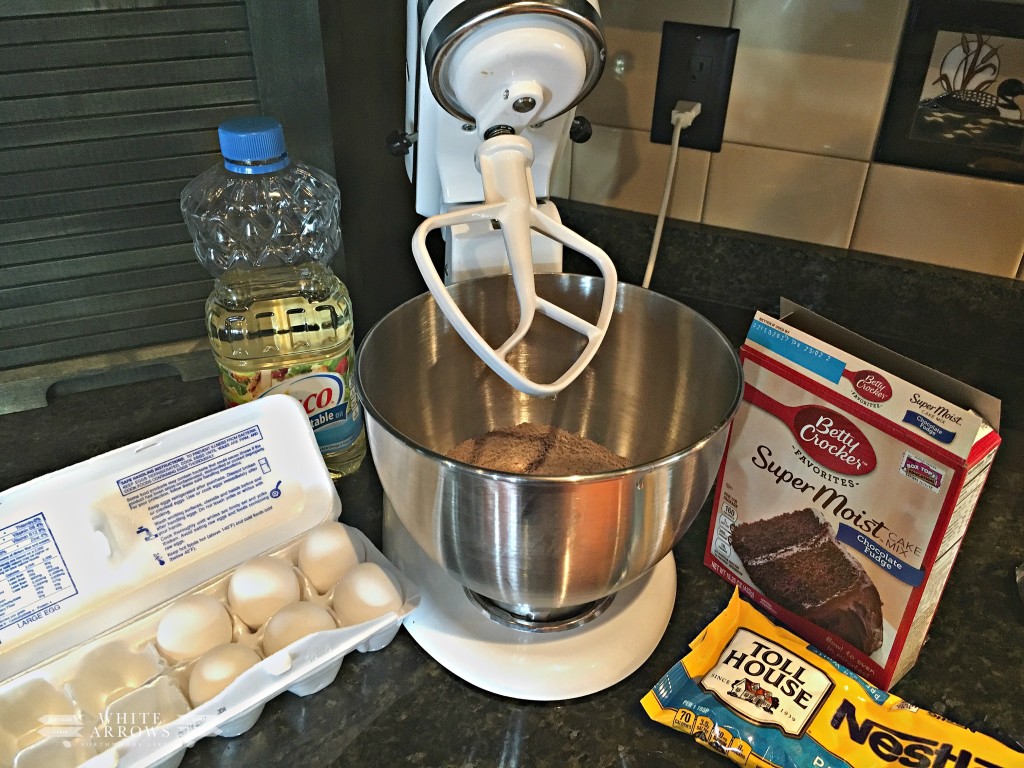 I also use a chocolate cake mix and the same recipe: 2 eggs, 1/3 cup oil, and this time, 1 cup white chocolate chips. But this recipe is easy to customize using different flavors of cake mix and different stir ins: M & Ms, nuts, raisins, recess pieces…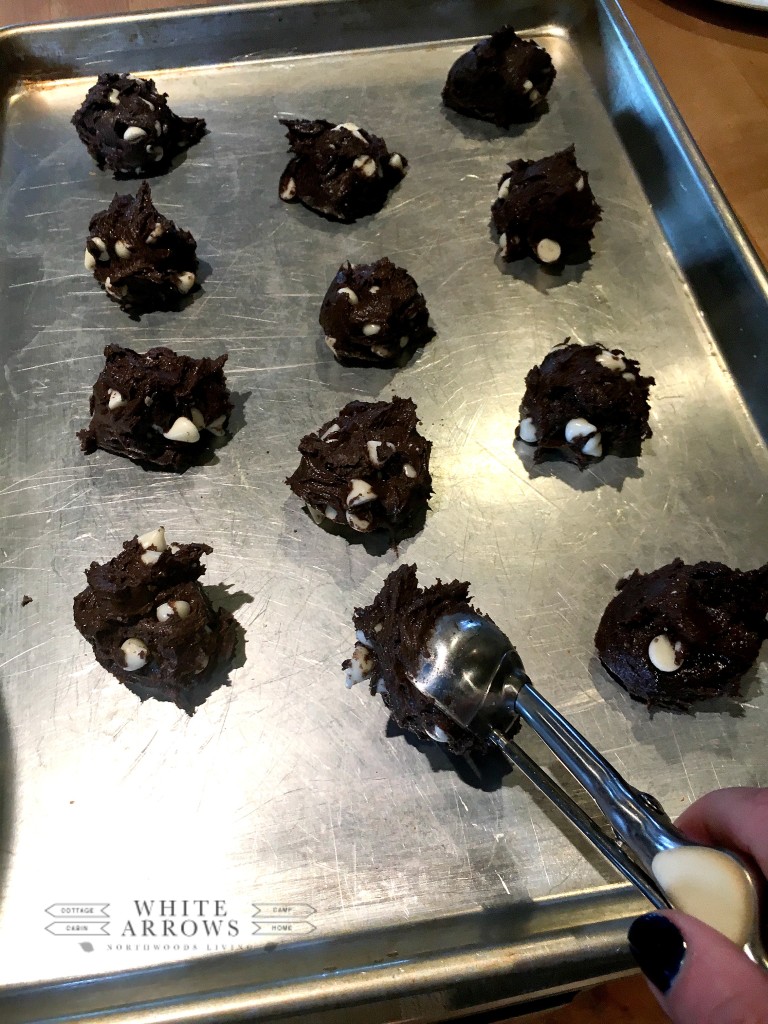 Each box makes about 1 and 1/2 dozen cookies. For Valentine's Day I used a Red Velvet box mix and white chocolate chips.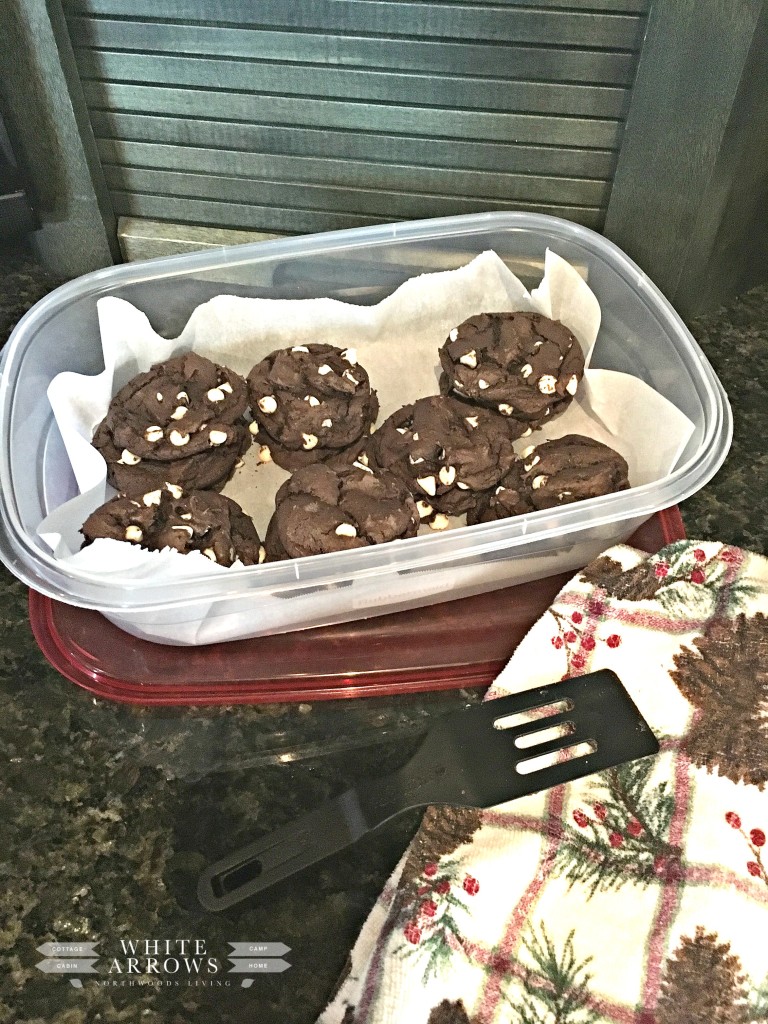 Tomorrow our son, who goes to school out east, heads back to campus after spring break. He asked if he could please take back some cookies with him. I was happy to oblige!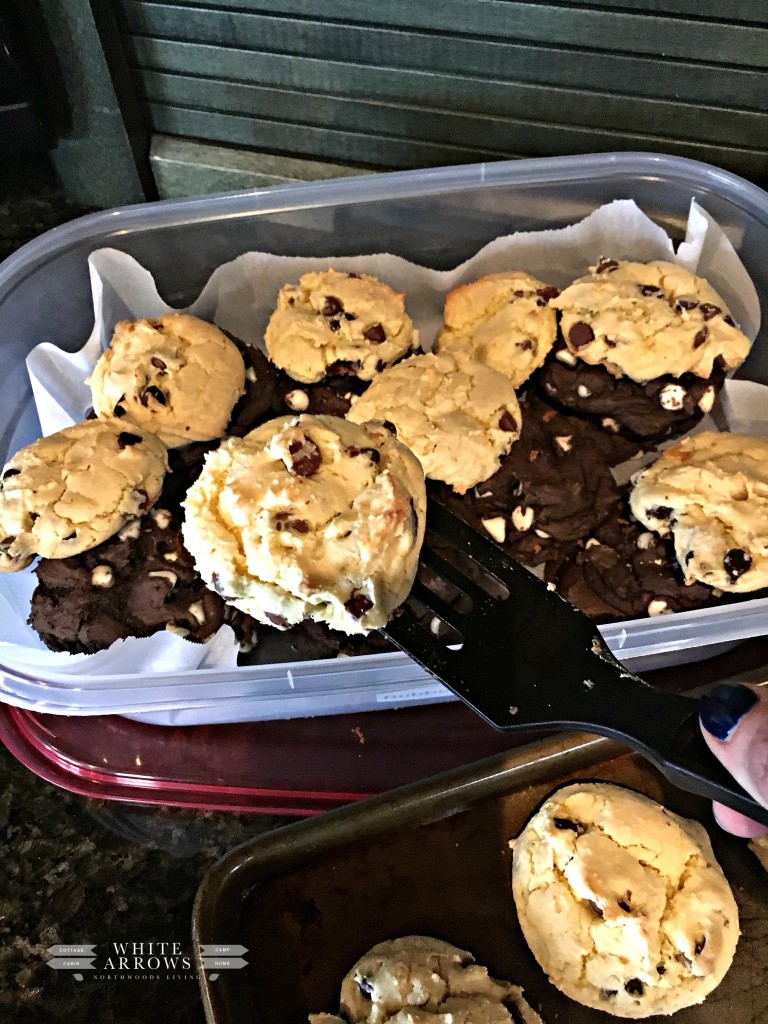 I baked chocolate with white chocolate chips and original chocolate chip cookies for his care package. The only thing I did differently, was that I added an extra helping of love into the mix 🙂 to go back to school with him!