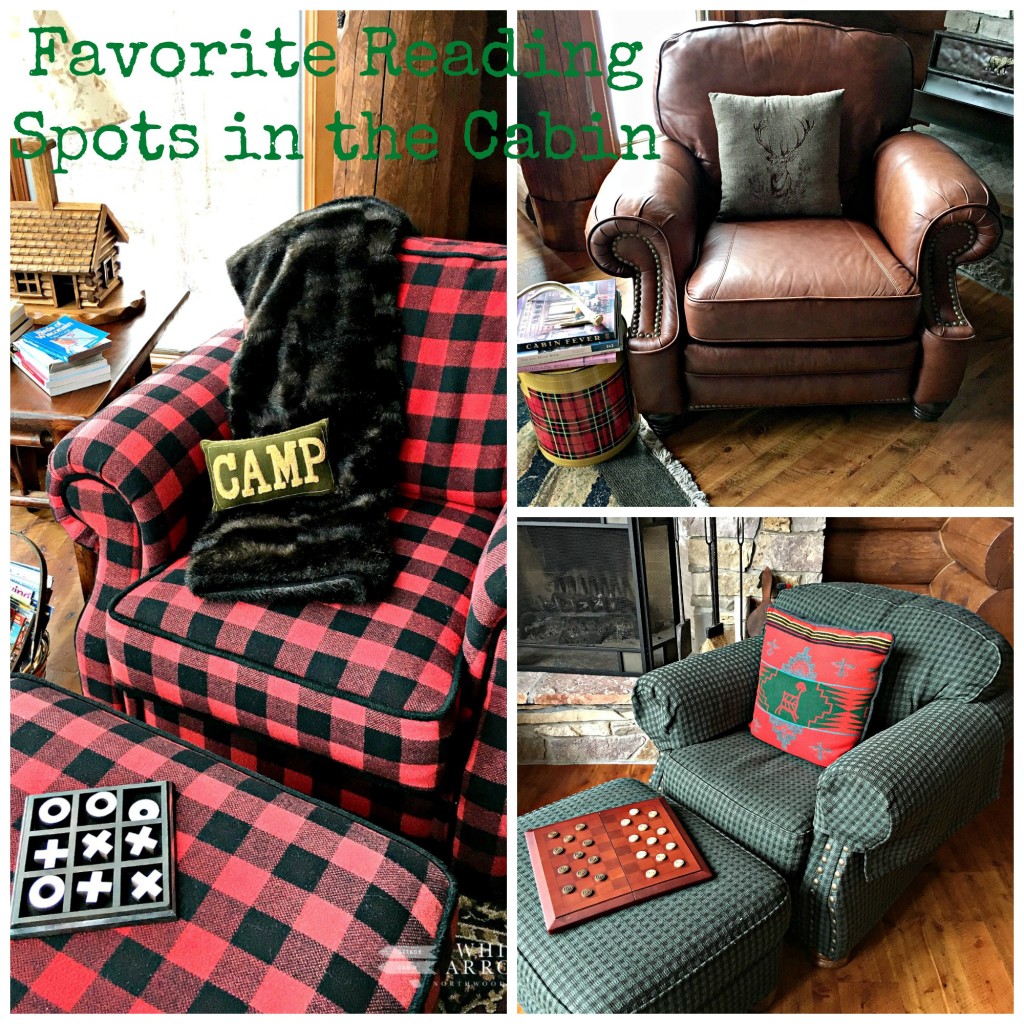 Winter in the Northwoods doesn't give up without a fight, or a little spring April Fool's Day surprise. You thought it was Spring it says, we'll not quite yet. Winter wants to hang on a little longer, give us HUGE beautiful snowflakes one more time (hopefully just one more) and remind us how beautiful snow in the woods is. Monday and Tuesday the kids played outside in the warmer weather from the time school was out until a late dinner hour. We could almost taste summer and summer evening schedules. Barron was shooting hoops in a sleeveless shirt and shorts! But each day brings different weather this time of the year.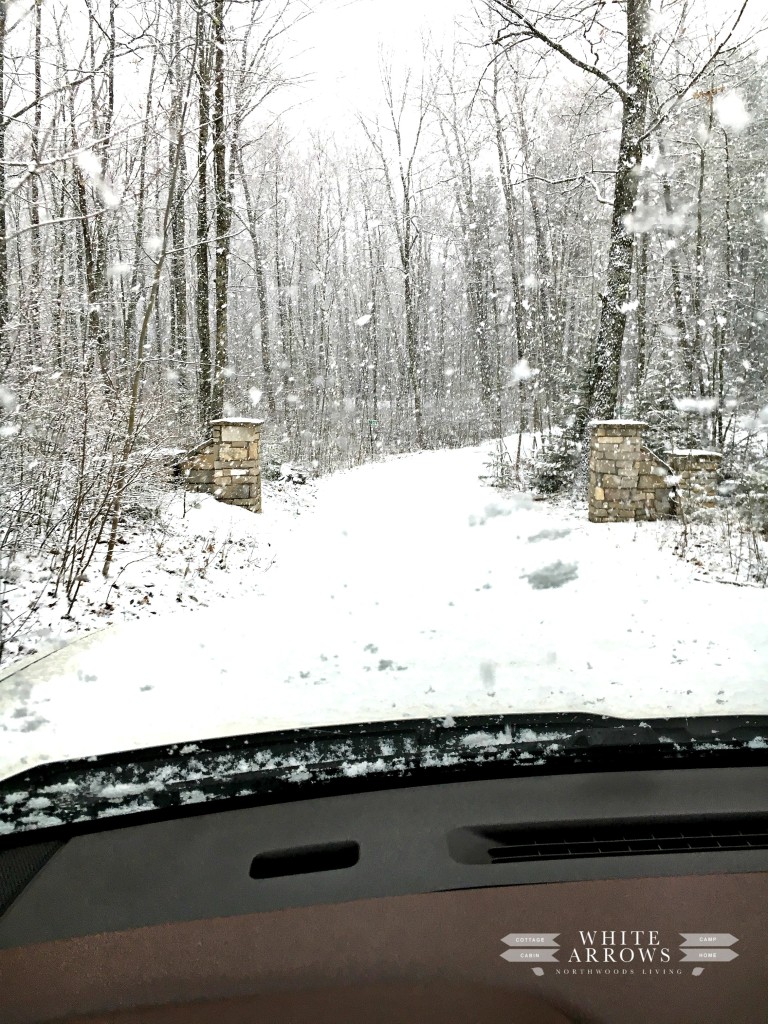 This was my view leaving the driveway to take the kids to school this morning.
I dropped the kids off a school, had a GREAT spin class and come home to get some things done around the house, I decided that if I could get my to do list done by 1:30, I could start the book on the top of my stack next to my bed. I could have an hour to curl up and take advantage of this April Fool's Day snow storm. Snowy days and rainy days make such great days to curl up and read!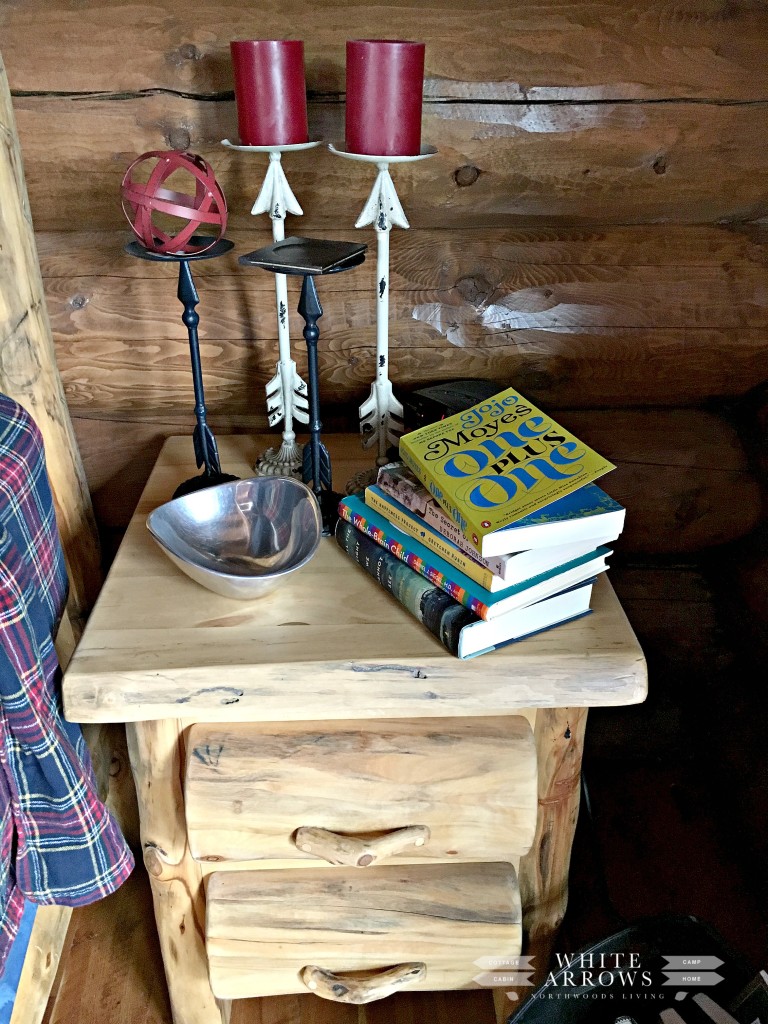 The thing to figure out though, is where I want to read. I have so many favorite chairs in the cabin.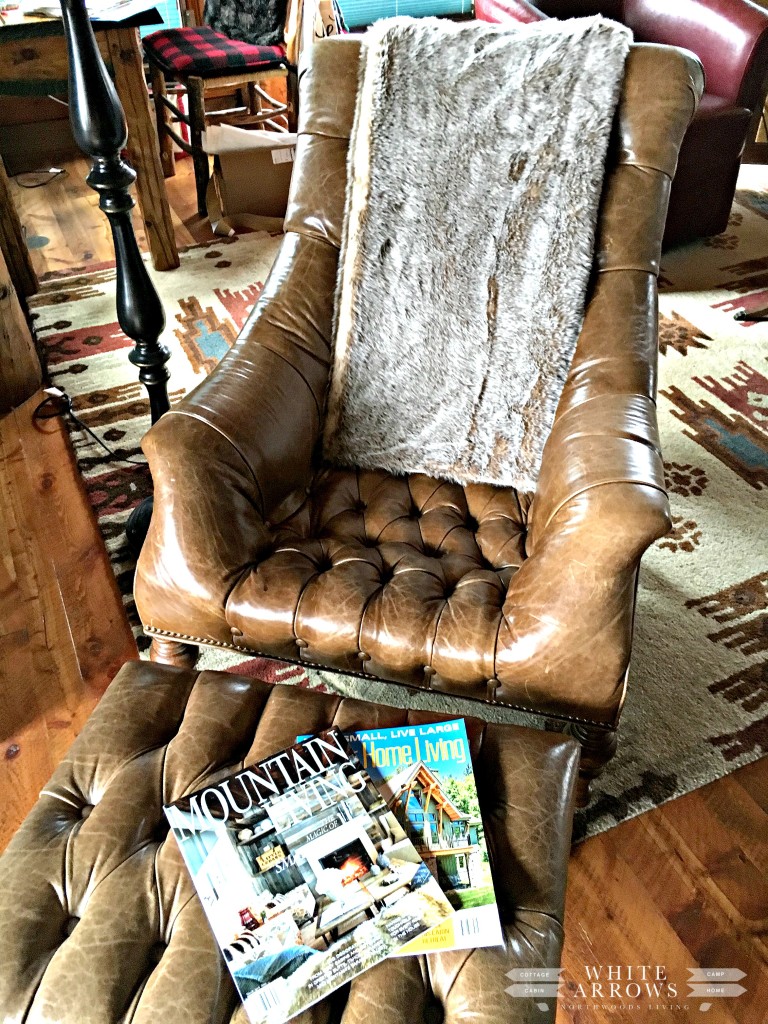 There's the brown leather chair in our Master Bedroom with the tufting and rolled arms. It just wraps you up, and the angled back makes you feel relaxed right away.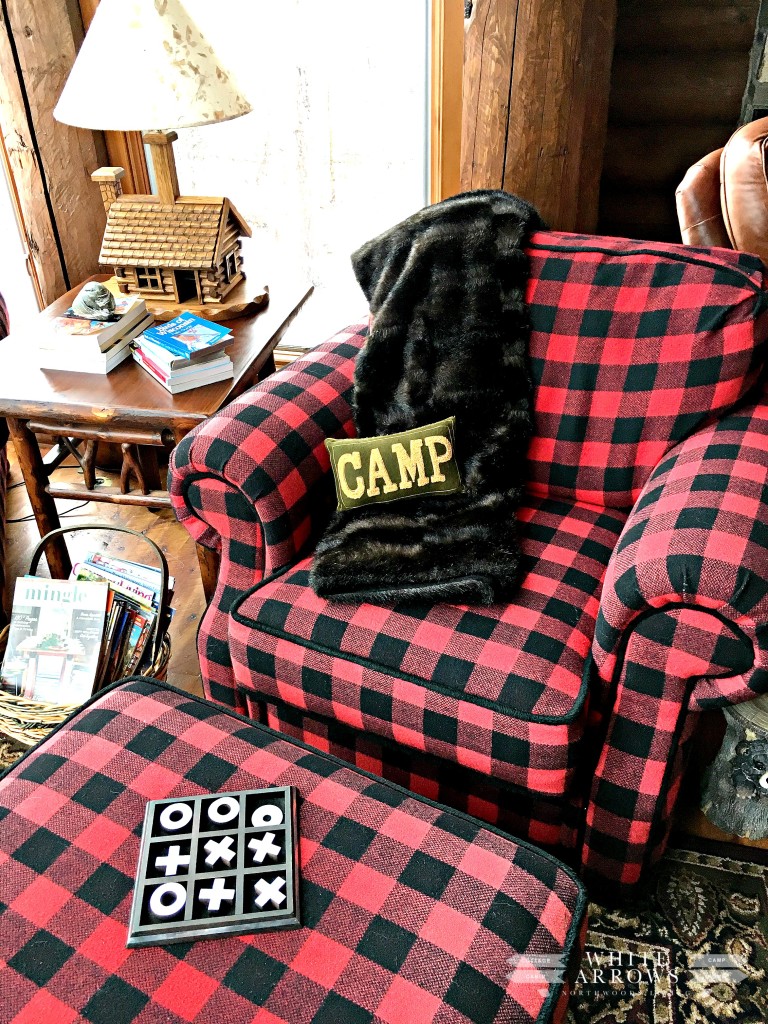 There are several options in the Great Room. I love the buffalo plaid chair in the front windows. The beautiful view and the large cushions beg you to sit and stay a while. This is the chair where I do my morning quiet times.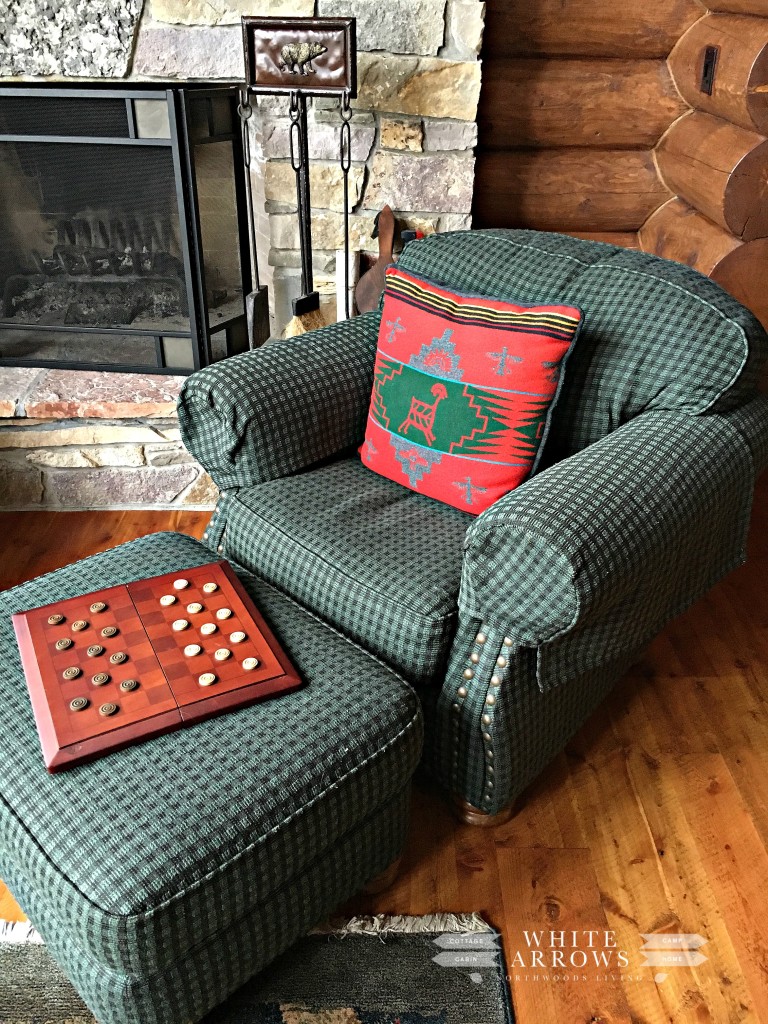 The green chair in the Great Room is so comfy. This is where I sat and read my last JoJo Moyes book. Brian had made a fire for me on a Sunday afternoon, and I could not put the book down! I read Me Before You and when it was finished I could not stop crying. This chair gave me great comfort :}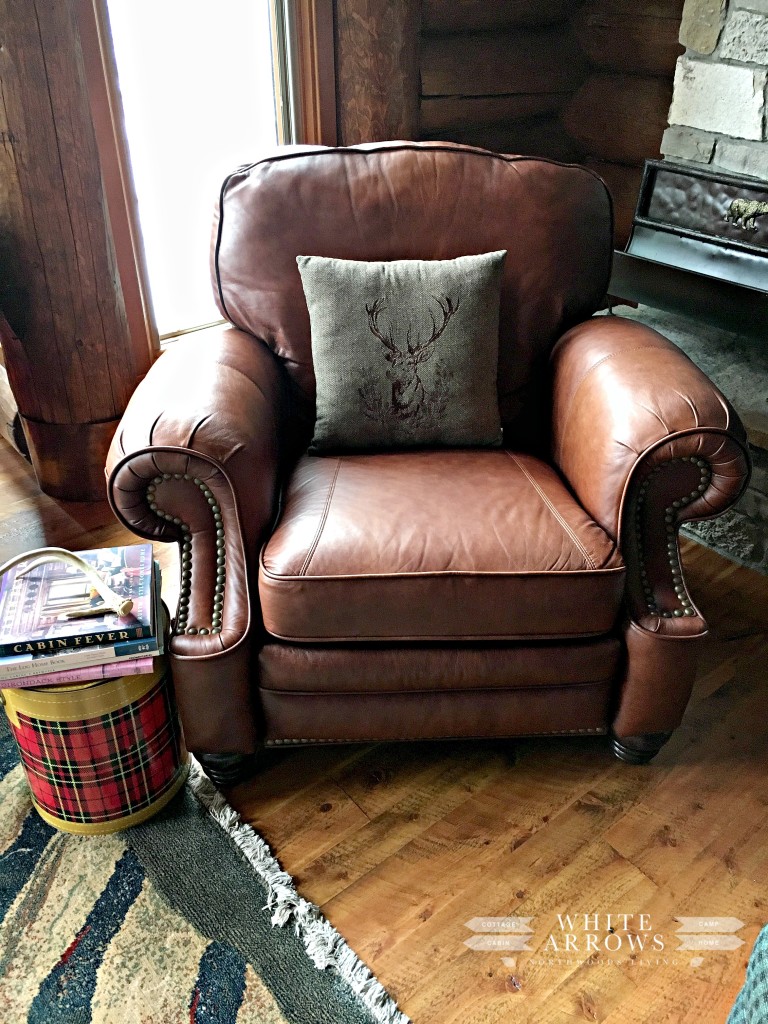 This leather recliner is a great choice for reading too. It's also next to the fireplace and so comfortable.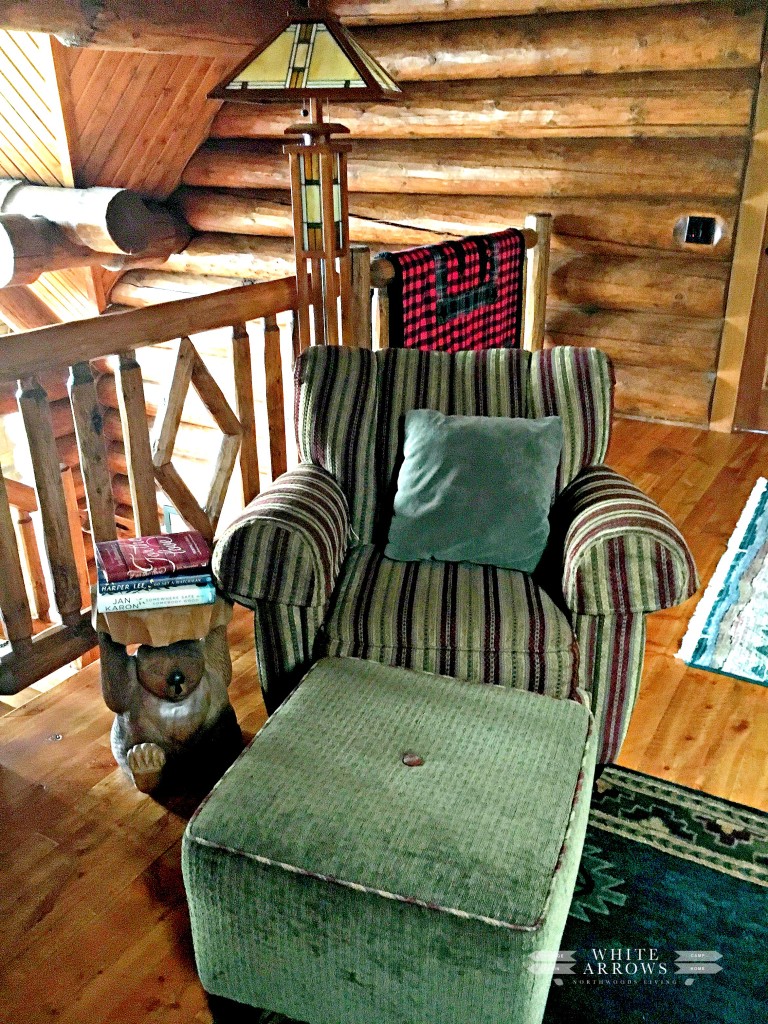 I have another favorite spot up in the loft. I have two of these chairs and the ottomans are usually in front of the computer table. But, when I'm going to read for a while I pull the ottoman over. (I'll post pictures of our loft area soon.)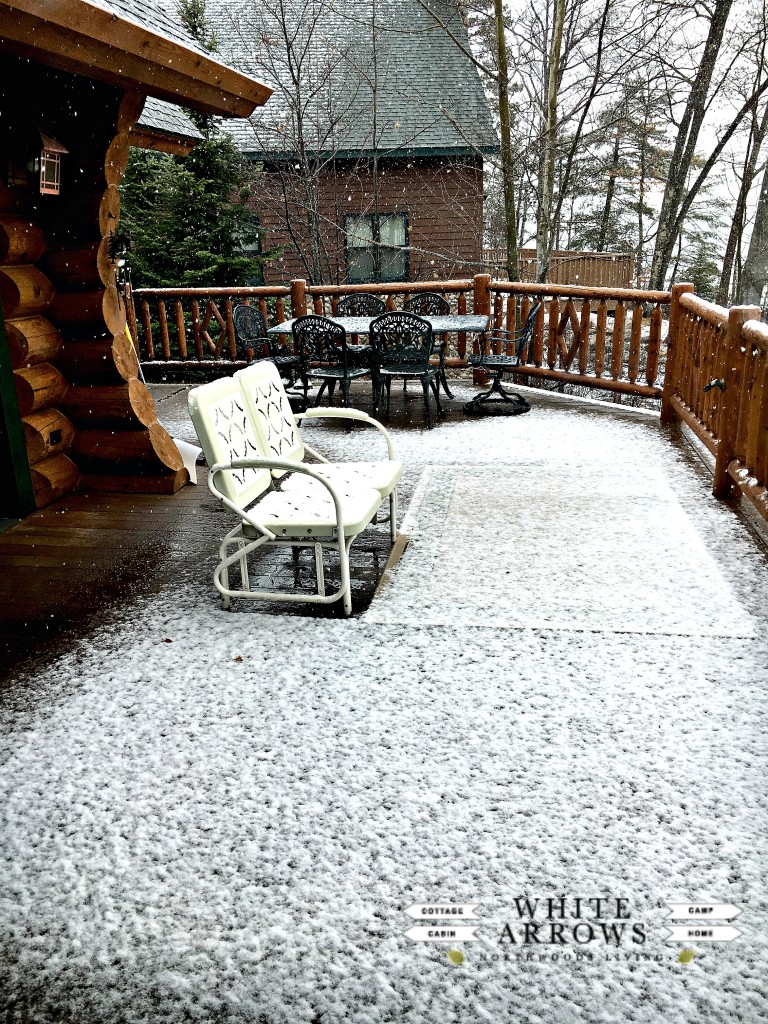 Where would I really like to read today? Out on the deck! As you can see, that won't be happening today. We've started to bring out some of the furniture and can't wait to get the deck ready. It's a favorite hang out spot in good, warm weather.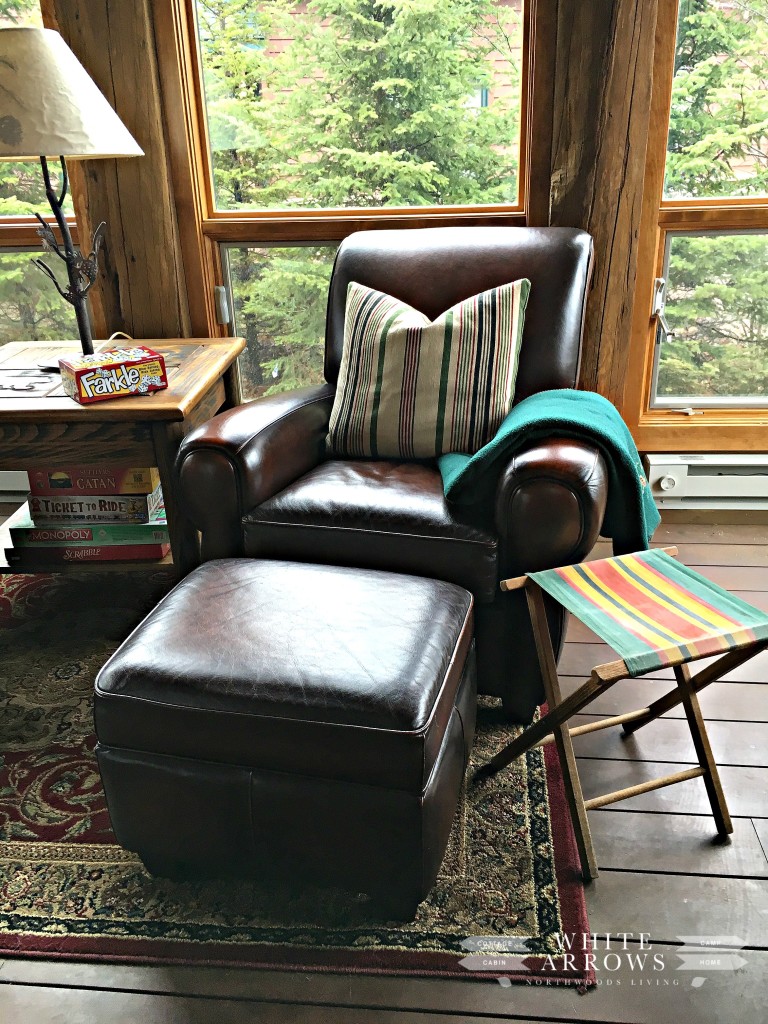 The sunroom has great reading chairs on it too.
Which one do you think I chose? My husband and kids have their favorites to hang out in, so do our frequent guests and extended family. Which chair would you pick to read in?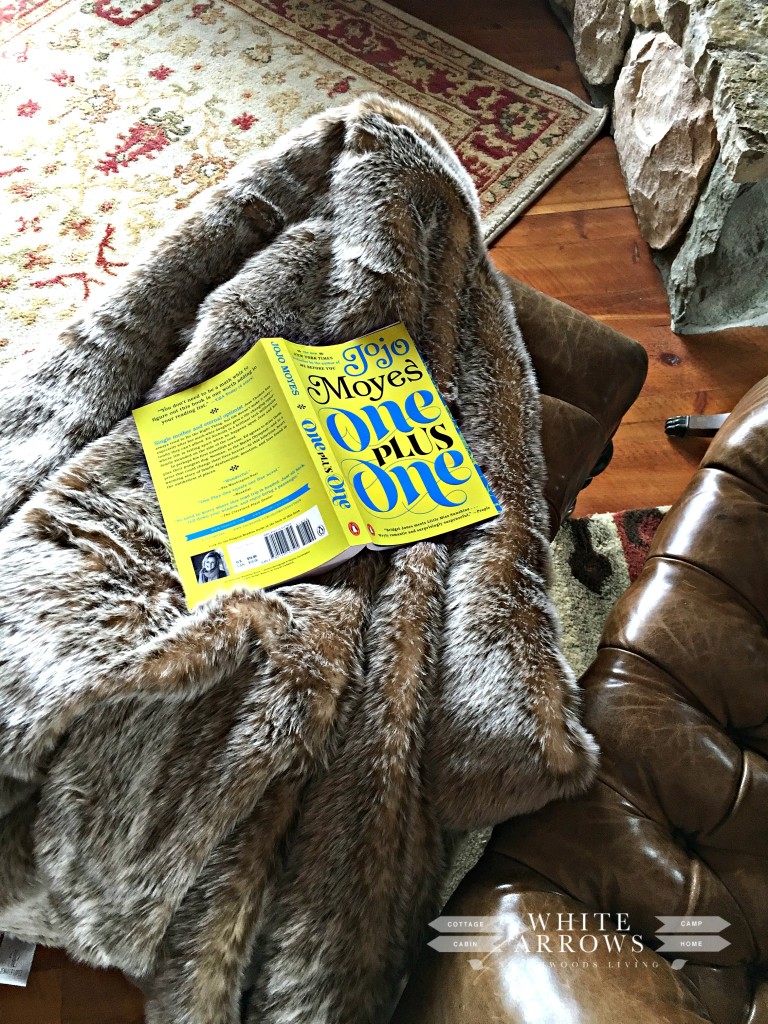 I decided to read in the Master Bedroom where I could turn on the gas fireplace, light the candle, make a cup of coffee and curl up under the fur throw. If this JoJo Moyes is like my last, I may not get out of the chair for the weekend! I better set my alarm for school pick ups!!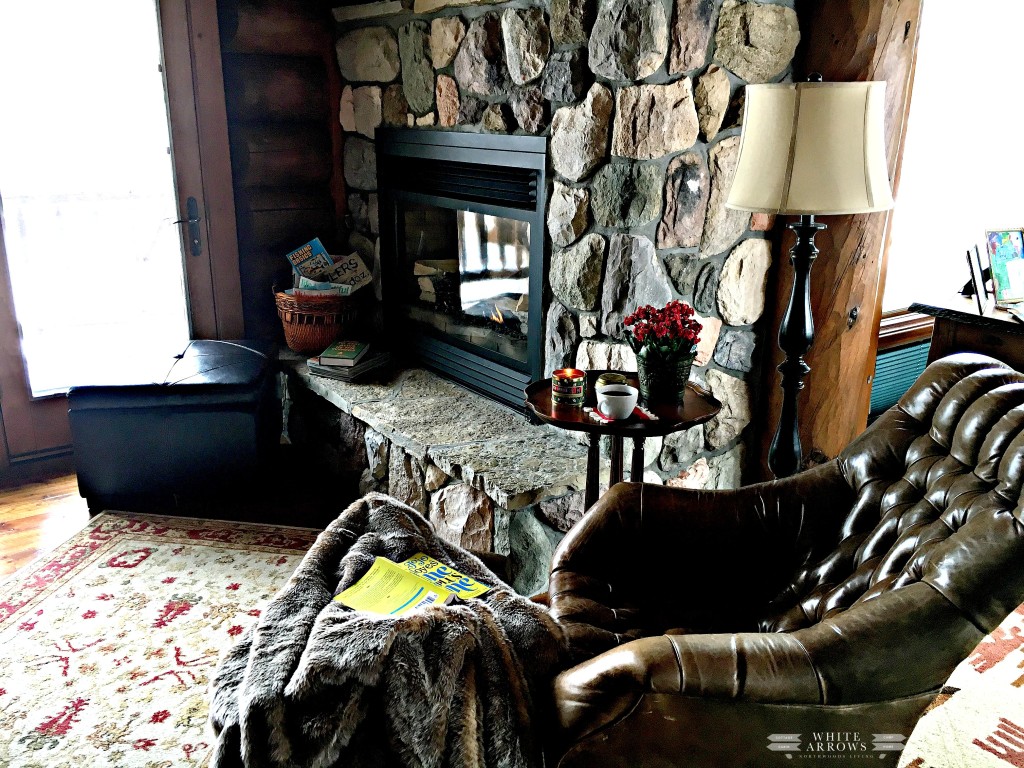 What do you recommend for my next book? You can see other books I've loved on my Good Reads page.